These easy-to-find plant-based butters are rich, creamy, and totally vegan.
We love cooking with plant-based oils, but certain foods taste so much better with a rich and creamy vegan butter. From homemade baked goods to creamy pasta sauces to tasty sauteed veggies, cruelty-free butters are a must-have in your plant-based kitchen. Headed to the store soon? Check out our list for the best store-bought vegan butter brands.
This Idaho-based brand offers organic and ethically sourced vegan spreads and buttery sticks. We love Melt Organic products for their versatility and are especially digging their probiotic spread. In an homage to this Midwest brand, we've got our butter slathered atop a fresh ear of sweet corn.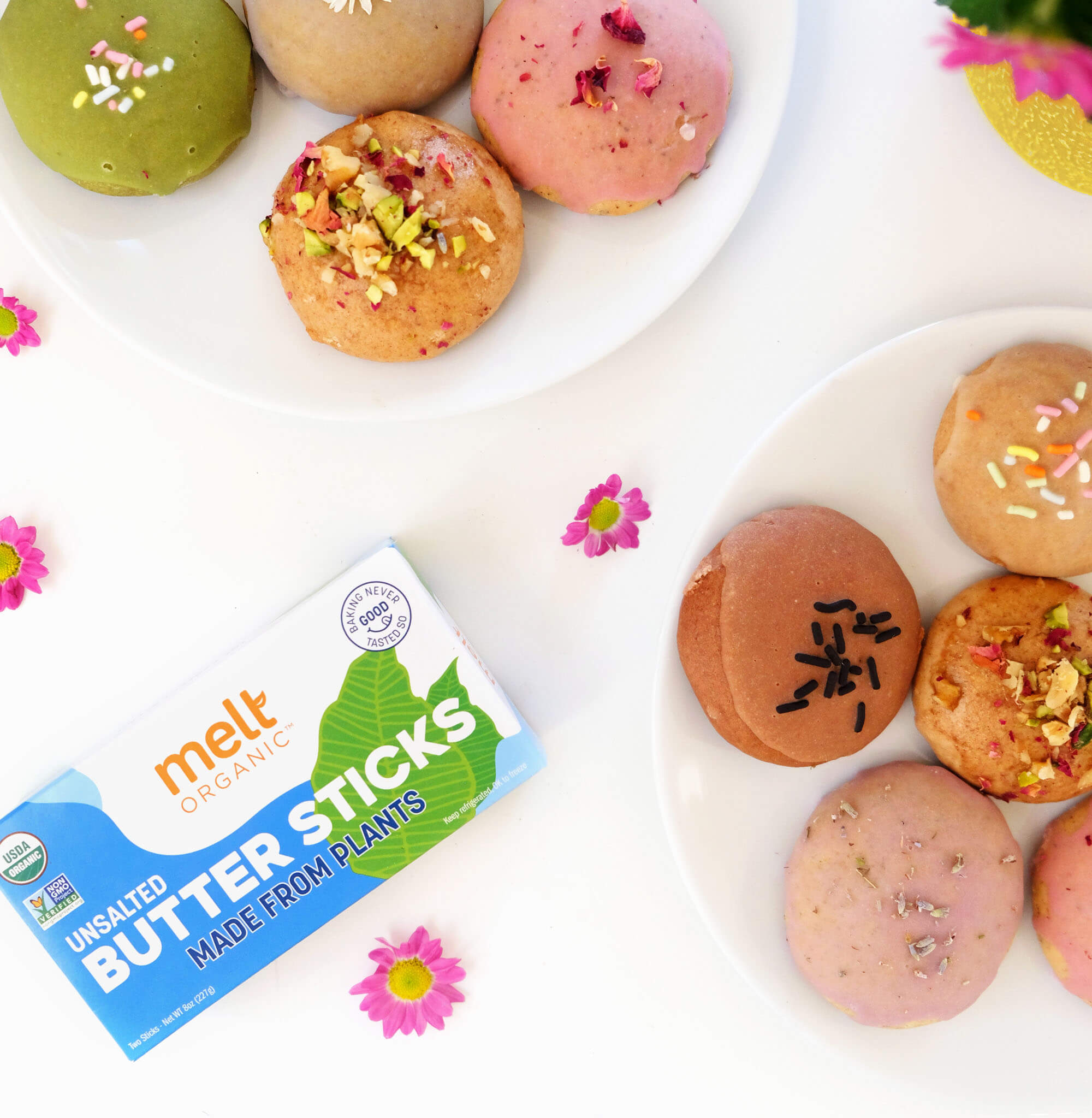 The dairy-free salted butter from Kroger's store brand Simple Truth Organic is in a league of its own. Made with organic butter beans and a blend of coconut and sunflower oils, this unique spread offers rich, buttery notes without any cruelty. Be sure to snag a tub next time you're out shopping.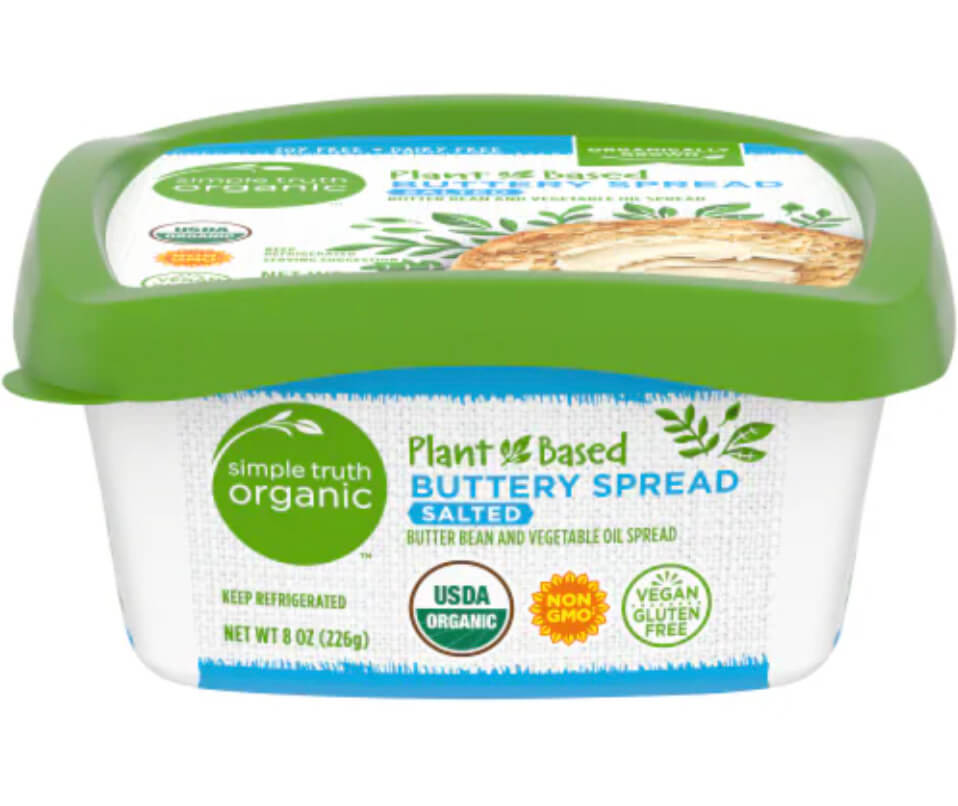 LeGrand's decadent vegan butter levels up any food. The creamy spread is made with a variety of oils, active cultures, and root vegetables. Yup, carrots and potatoes made their way into this tasty plant butter. These vegan spreads can be found in sea salt and unsalted varieties.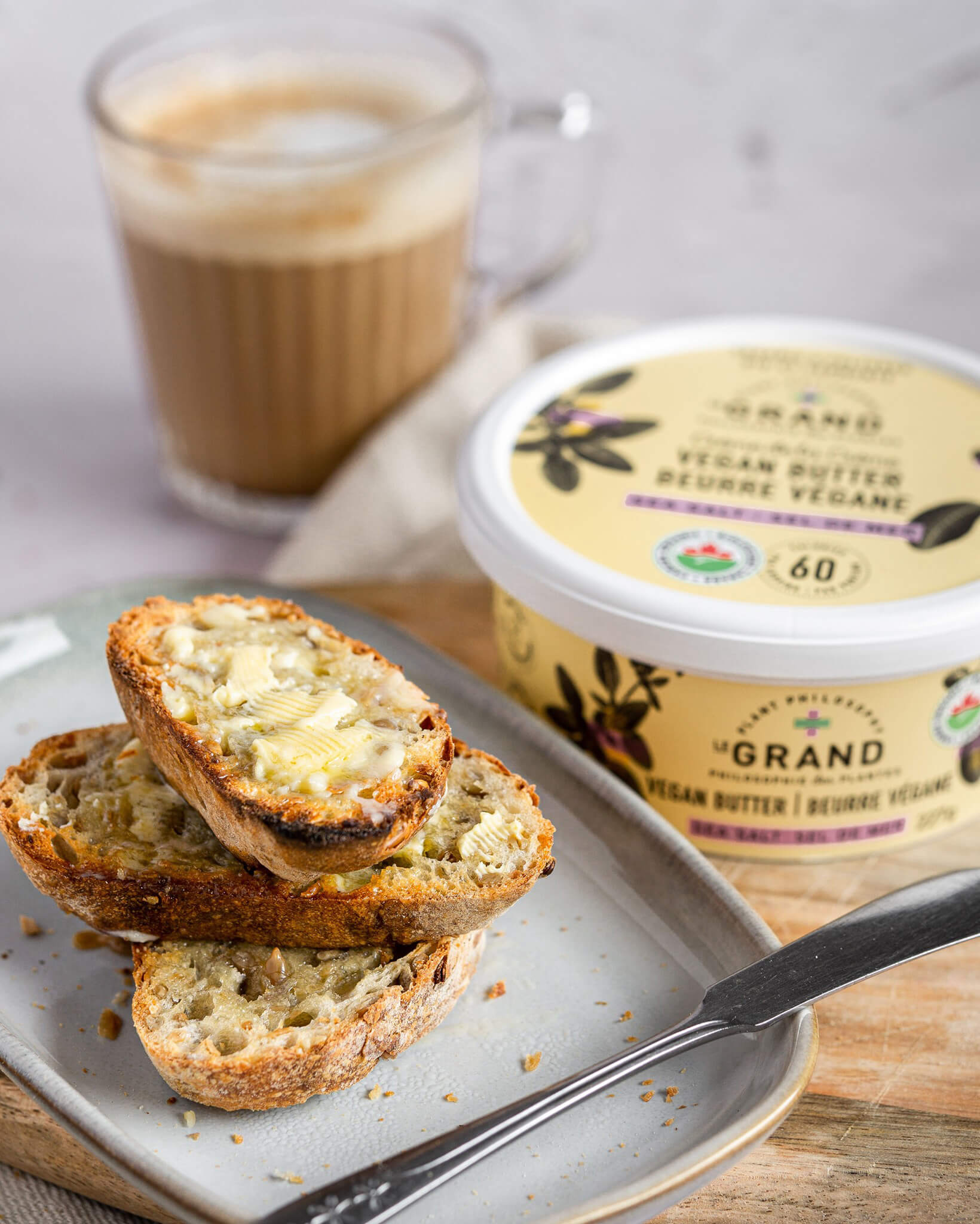 This plant-based, cultured butter from Wild Creamery is giving us life. The European-style butter alternative is wildly delicious and super spreadable. The product is made from coconut oil, sunflower oil, cashews, coconut cream, oats, active cultures, and even cabbage—a nod to sister brand Wildbrine.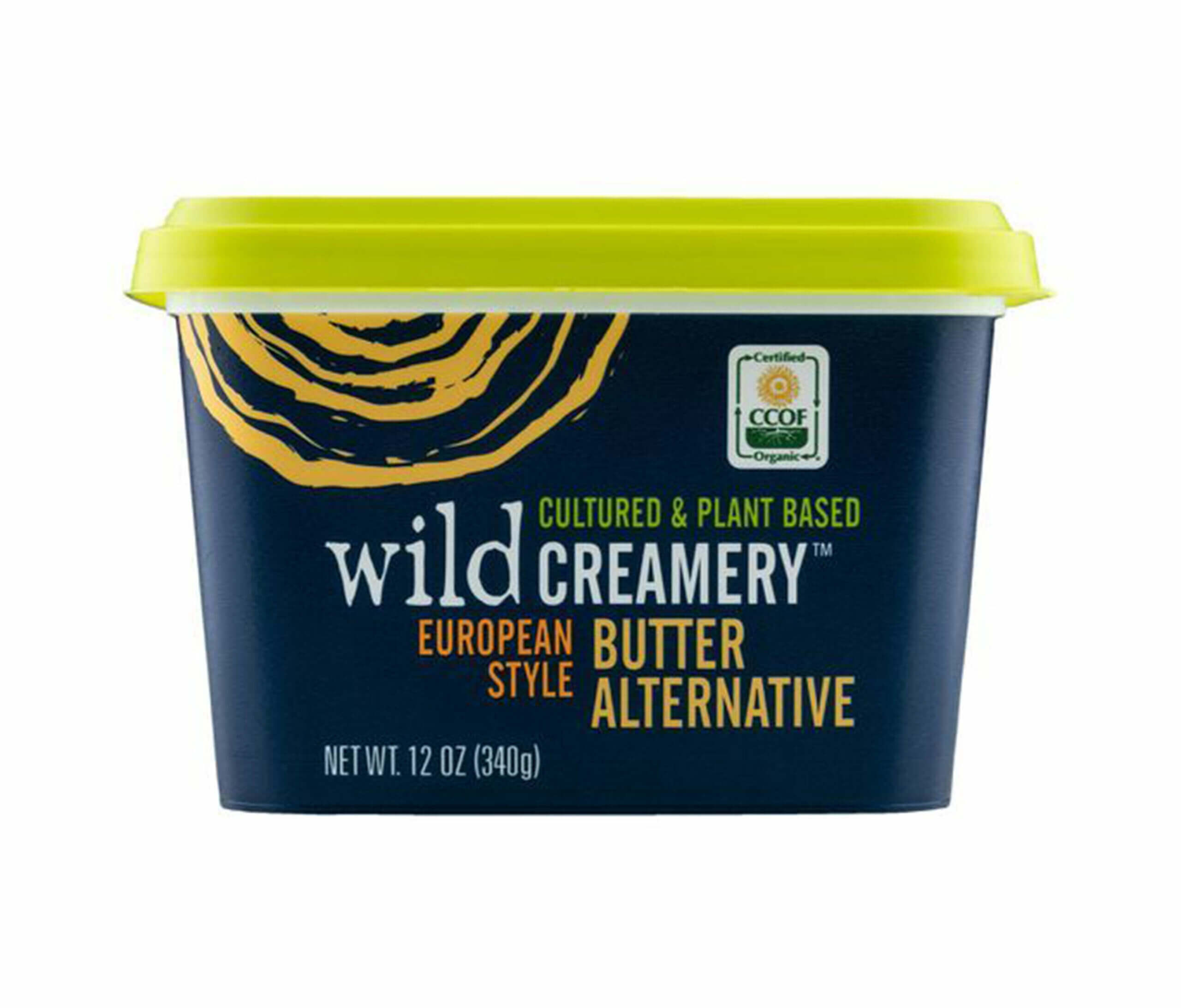 Buttery flavored coconut oil? Sign us up! No refrigeration is required for this Nutiva coconut oil product—it's basically melty vegan butter at your fingertips. The coconut company pairs its certified organic buttery flavor with oil for a flavorful spread. We love this for baking, sautéing, and topping popcorn before our Netflix marathons.
The salted and whipped dairy-free butter from WayFare deserves to be on your weekly shopping list. This store-bought vegan butter spread is soy-free and contains organic coconut milk, butter beans, sunflower oil, and a touch of turmeric powder for that buttery color. Can someone toast us up an English muffin stat?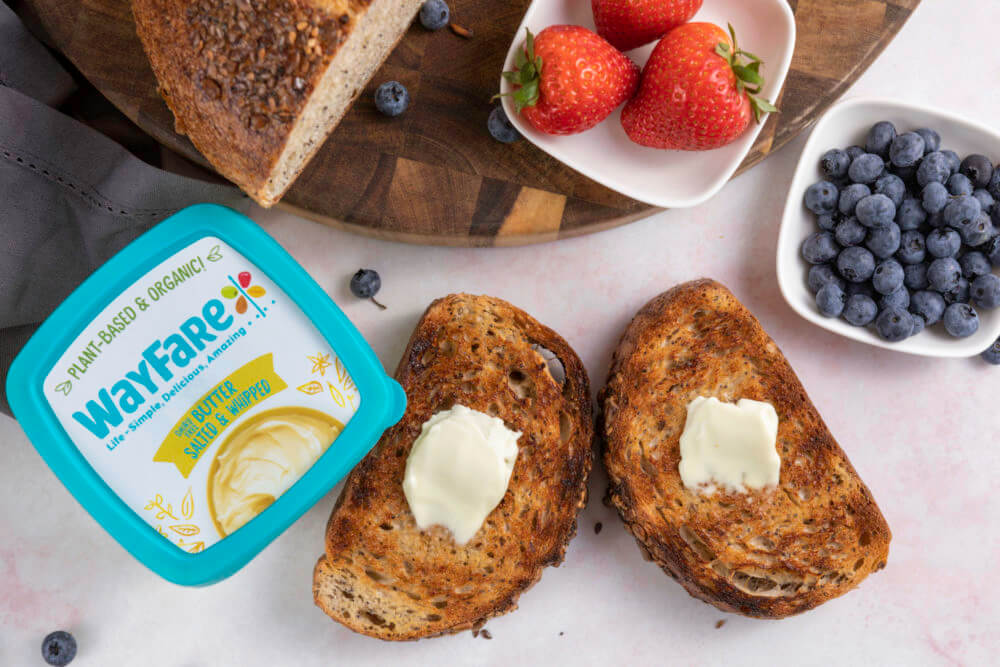 From whipped spreads to baking sticks to decadent European Style variations, Earth Balance has the hookup on store-bought vegan butter. We appreciate them for their variety—hey, it's nice to have vegan options! Don't just take our word for it. Try a nice spread of sweet cream atop your plant-based pancakes and waffles.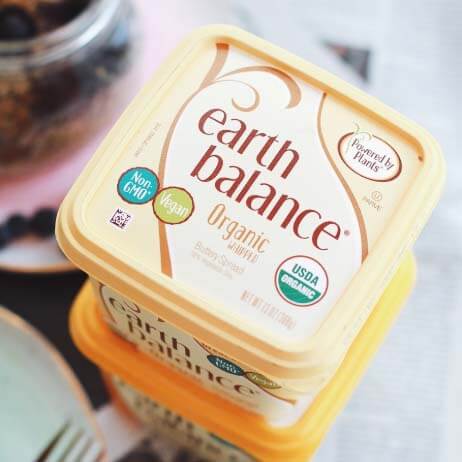 A longtime member of the buttery spread club, I Can't Believe It's Not Butter offers a vegan option. The It's Vegan spread is made with a variety of plant oils that pack 70% less saturated fat than butter. We like our plant-based spread slightly melted on warm cornbread.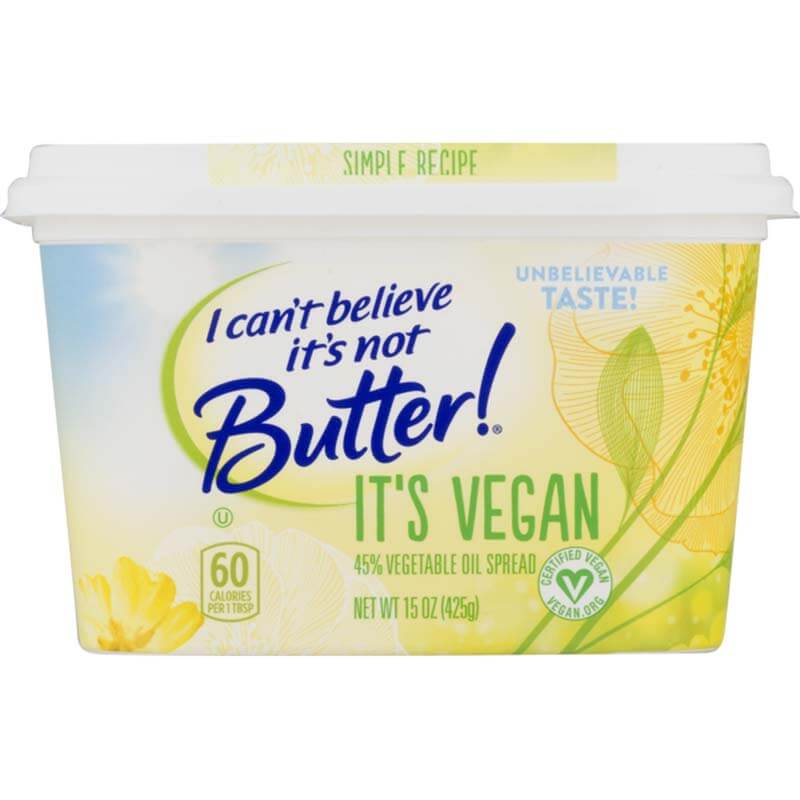 Califia Farms Plant Butter is made from real food ingredients like avocado, olive, and coconut oils, tiger nuts, cashews, and nutritional yeast. Whether you prefer to slather on sourdough or bake into brownies, this versatile butter alternative is a serious crowd-pleaser. The California-rooted brand can be found nationwide.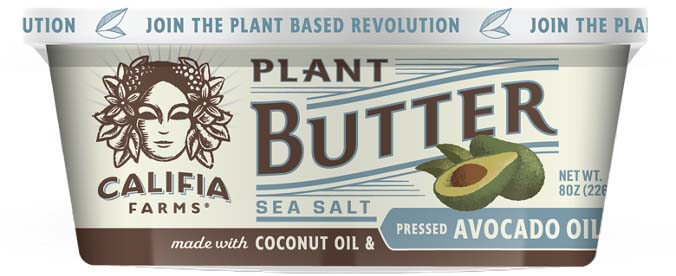 Another longtime butter brand has ventured into the vegan frontier. Country Crock offers a line of plant butters crafted from avocado oil, olive oil, and almond oil. The butters are sold in both tubs and sticks. We stand behind the notion that vegan biscuits are better with plant butter.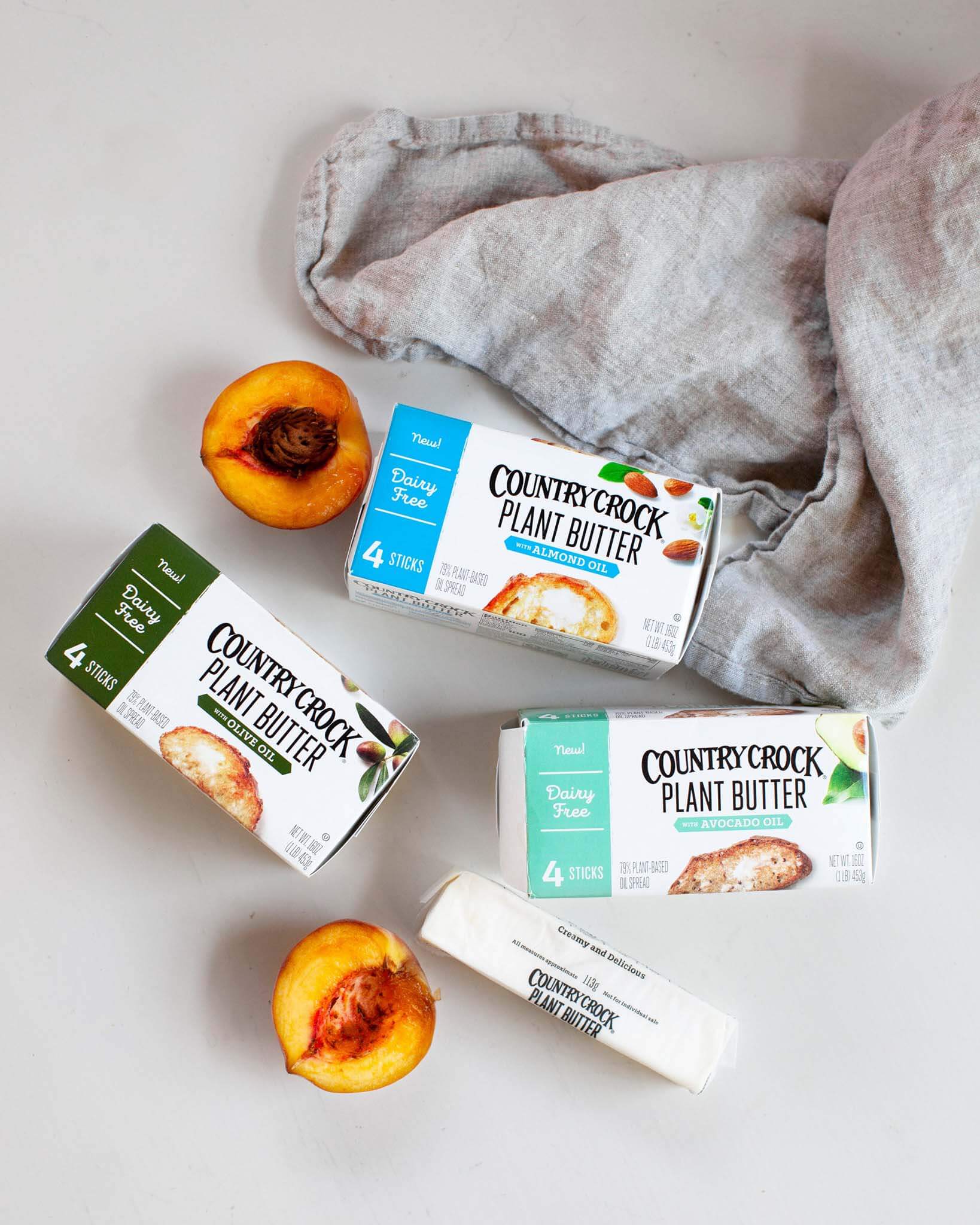 Pure Blends is all about putting plants first. These store-bought vegan butter spreads are derived from avocado, coconut, and sustainable palm oils. Their products come packing great taste and creamy mouthfeel. We've got our sights set on DIY vegan alfredo with these butter-y spreads.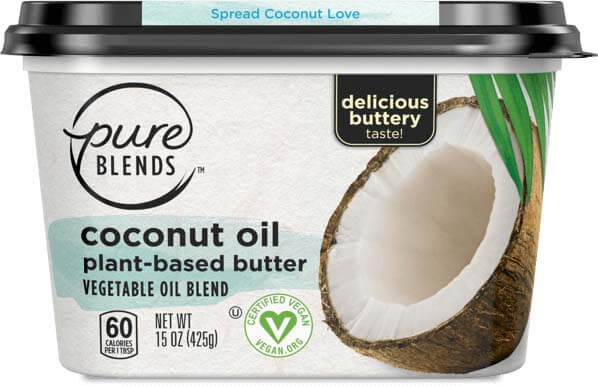 Yes, the creamery of tomorrow offers tasty cheeses, but have you tried their collection of vegan butter? Miyoko's Creamery stocks European Style Cultured Sticks and Spreadable Oat Milk Butter. Level up your next cooking session with this store-bought vegan butter. We're thinking garlic parmesan oat milk butter mashed potatoes.