Fire up Google Maps, it's time to go on the hunt for some amazing vegan food trucks! No matter what your taste buds are in the mood for, these mobile kitchens dish out a selection of delectable tacos, sandwiches, treats, and more. Grab your friends and make sure you don't miss these flavor-loaded, vegan and vegan-friendly food trucks in Michigan.
Metro Detroit
How does a delicious superfruit-packed Nice Cream Bowl sound? Bet that got your attention! Check out Marilyn's selection of guilt-free, fruit-packed offerings. Their menu features tasty bowls blended with acai, berries, and coconut milk then topped with peanut butter, granola, and shredded coconut—whatever combo your taste buds desire! In a hurry? Enjoy those superfruits in one of their delicious smoothies.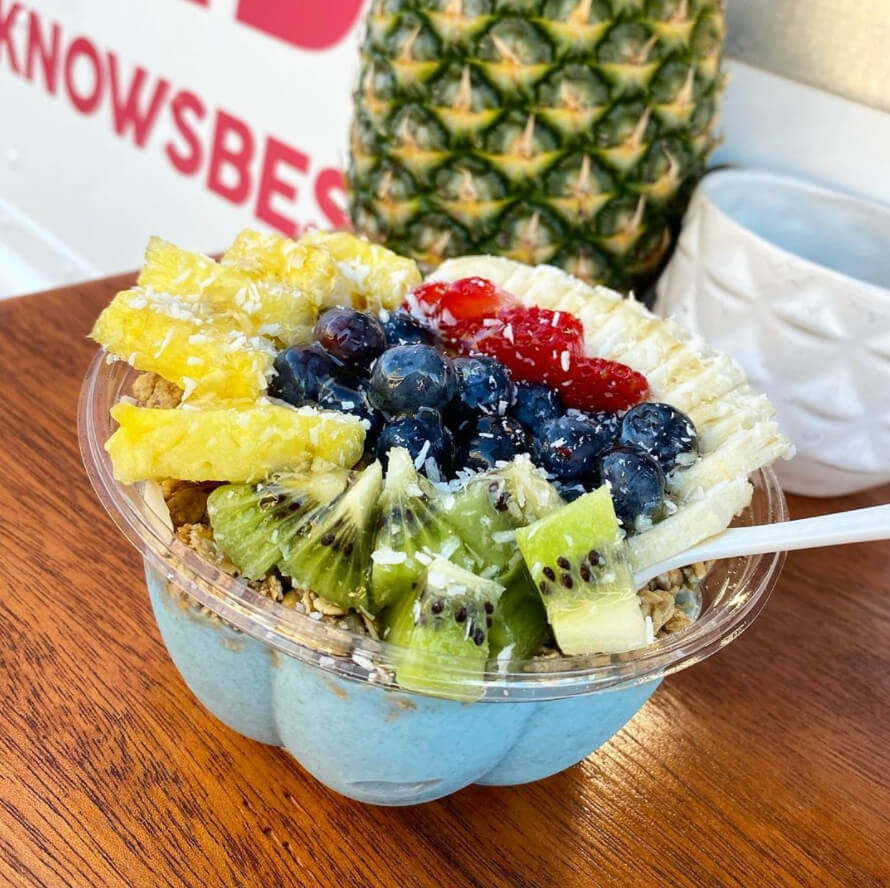 Lansing
MI Vegan is one of the newest food trucks hitting the road throughout Mid-Michigan. Their menu features a mix of burgers, tacos, and wings, all inspired by Michigan hot spots like Traverse City and Torch Lake. If you're struggling with what to order, don't miss the Traverse City Tots (tater tots covered in black beans, MI Vegan special sauce, sour cream, and pico de gallo). Aside from delicious food, sustainability is key with everything that comes out of this truck, right down to compostable packaging.
Metro Detroit
This 1950s retro café has taken its American comfort classics on the road! Go ahead and indulge yourself with a Shimmy Coney (smoky carrot dog covered with their special house-made chili sauce) or a pile of delicious chili cheese nachos. Whatever you choose, make sure you save room for dessert. Shimmy Shack offers a selection of house-made cookies and creamy milkshakes! We think you should order one of each!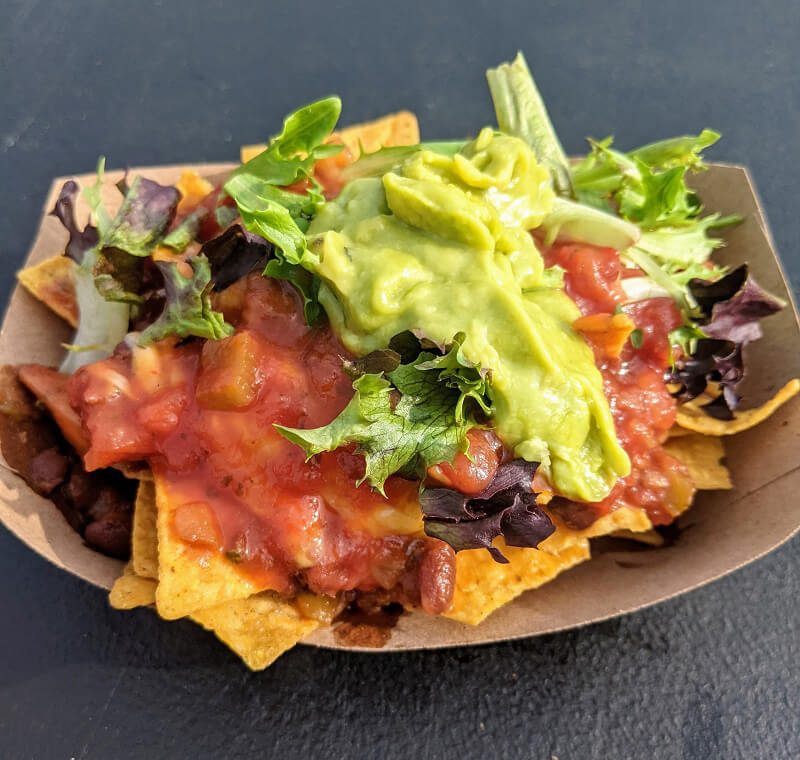 Metro Detroit
Boring is off the menu at this vegan hot spot! Nosh Pit's menu incorporates local ingredients as much as possible and has loads of amazing dishes to try. Be sure to check out their Larry Reuben (sauerkraut, house-made corned beets, cheese, and their special Thousand Island Dressing) or a not-so-basic Karen Sandwich (grilled cheese with roasted red peppers, pesto, and aioli). Curious where the truck is today? Check out the truck tracker on their website.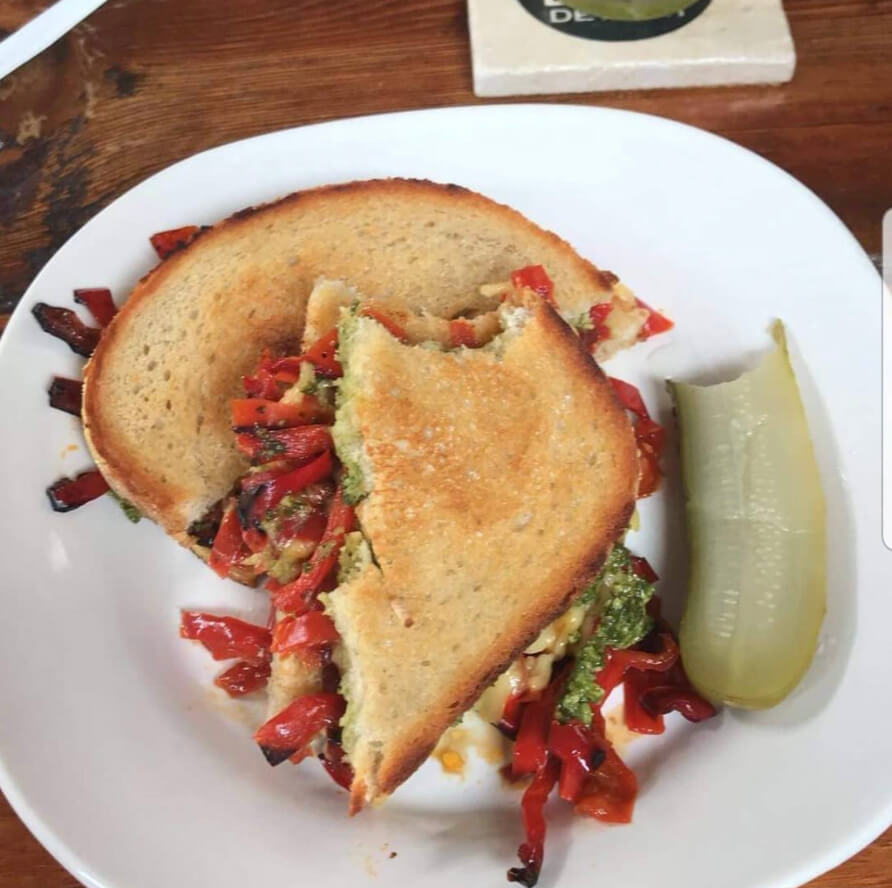 Southwest Detroit
Located in the Hispanic heart of the city, this little vegan truck is dishing out an amazing selection of house-made tacos! The menu features pastor tacos (jackfruit, grilled pineapple, and grilled veggies), fried avocado tacos (battered avocado with a healthy helping of curried broccoli slaw), plus many others, as well as quesadillas. Rocky's Road Brew's tacos are so bomb you need to try them all! Oh, and get there early—they almost always sell out!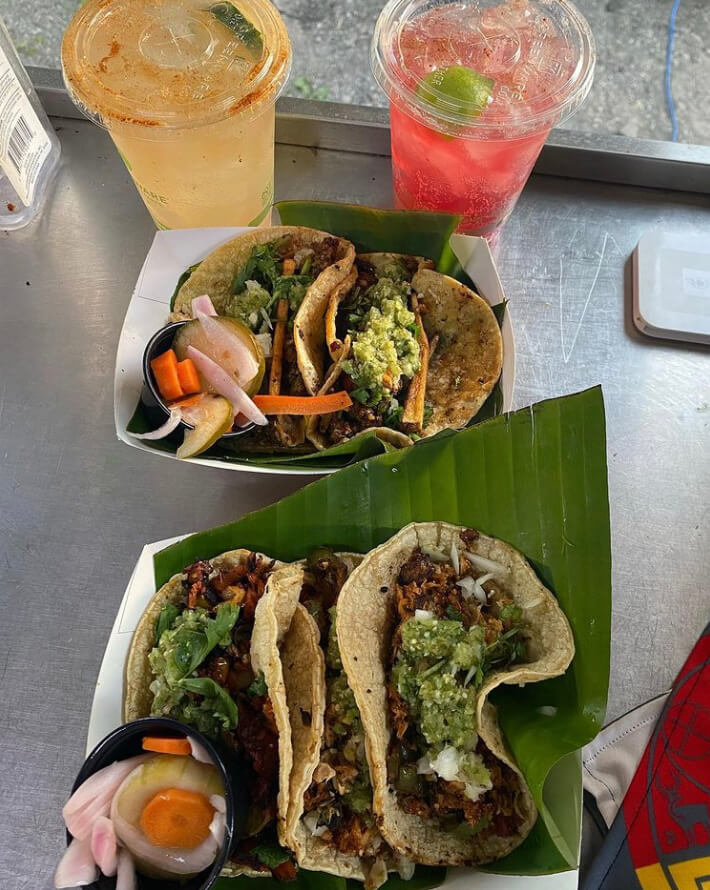 Detroit
This West African-inspired, vegan-friendly food truck offers great vegan options. Fork in Nigeria's menu features traditional Nigerian ingredients and spices with favorites like black-eyed peas stewed with sweet plantains, rice dishes, soup, and more. You can generally find the truck on the Avenue of Fashion in Detroit, but it also travels throughout Metro Detroit to delight the taste buds of its customers.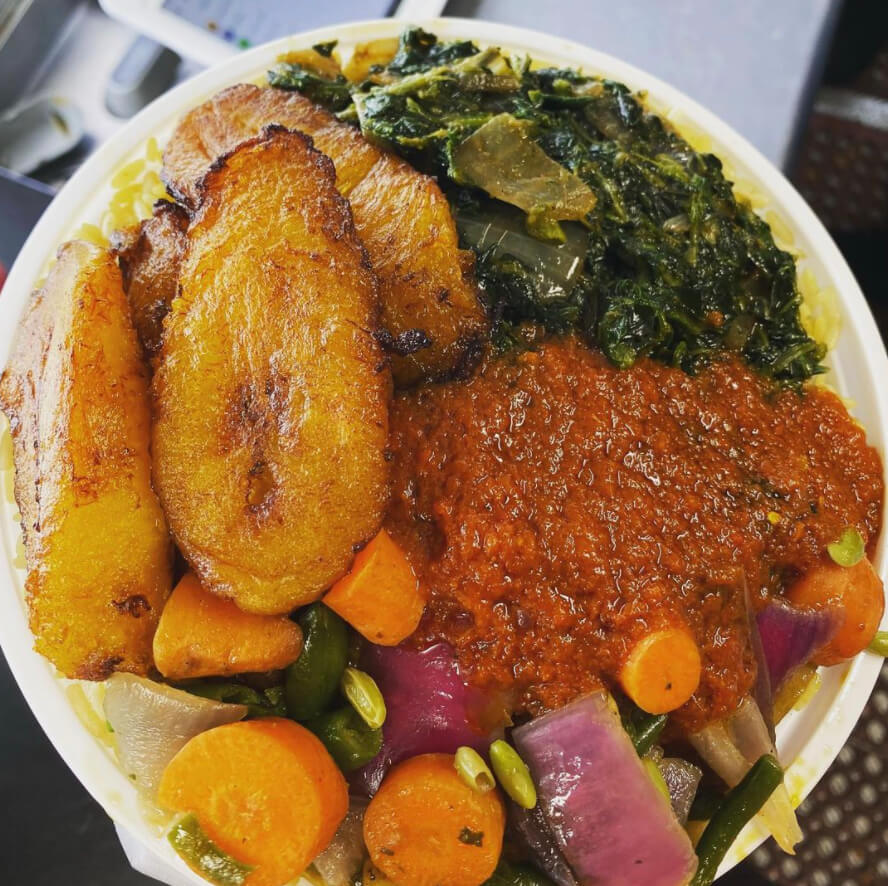 Metro Detroit (Coming Soon)
Sisters on a Roll is taking their vegan and vegetarian catering operation on the road! Their goal is to bring the "flavor of love," with healthy and delicious food, to customers throughout Metro Detroit. The menu will feature favorites like mac 'n' cheese, vegan wings, salads, sandwiches, and much more. Keep an eye out for their truck in late 2021.