As warmer weather approaches, so do the ice cream cravings. Name a better way to cool off … we'll wait. From the classics to the one-of-a-kind delights, the vegan ice cream possibilities are endless. Check out our vegan ice cream summer bucket list for deets on all the cool, summertime treats.
RELATED: Black-Owned Vegan and Vegan-Friendly Nationwide Restaurant Directory
---
Join VegUP and Using My Privilege to take a stand against racism. Click here to learn more and donate now.
Nadamoo!
A serious VegOut fav! You can pick up individual pints in Birthday Cake or Maple Pecan, or let NadaMoo choose for you with their Perfect Match Packs. With flavs like Peach Cobbler, we've got our eyes on the Summertime Vibes pack.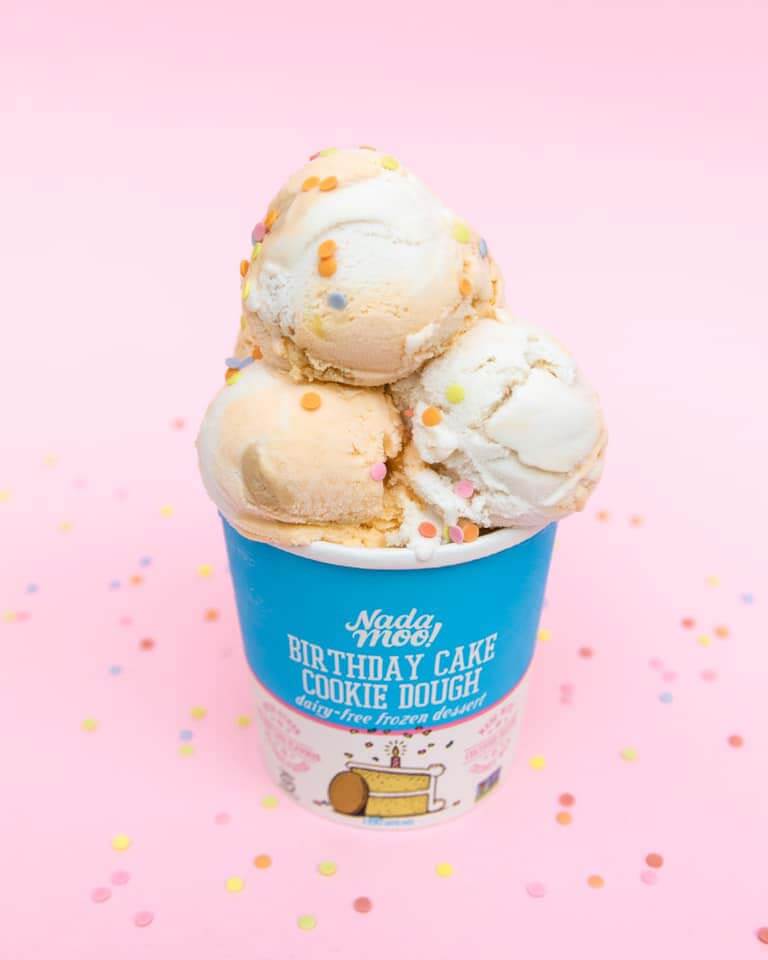 Trader Joe's
From soy-based Cherry Chocolate Chip to the newer almond-based Vanilla Frozen Dessert, Trader Joe's has the hookup on vegan ice cream. We'll just add this to the long list of why we love this grocer!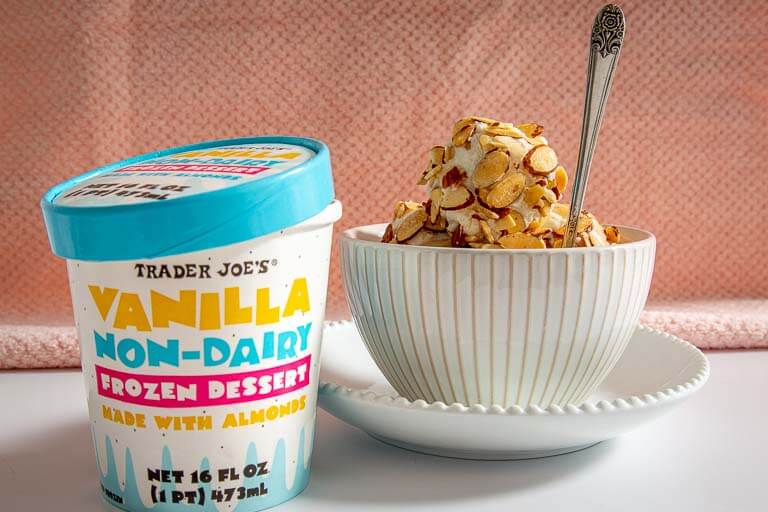 Ben & Jerry's
It's no secret that Ben & Jerry's non-dairy pints have us obsessed! They've got the classics like Cherry Garcia in addition to some fun, new flavors like Netflix & Chilll'd, a unique combination of peanut butter, salty pretzels, and fudgy brownies.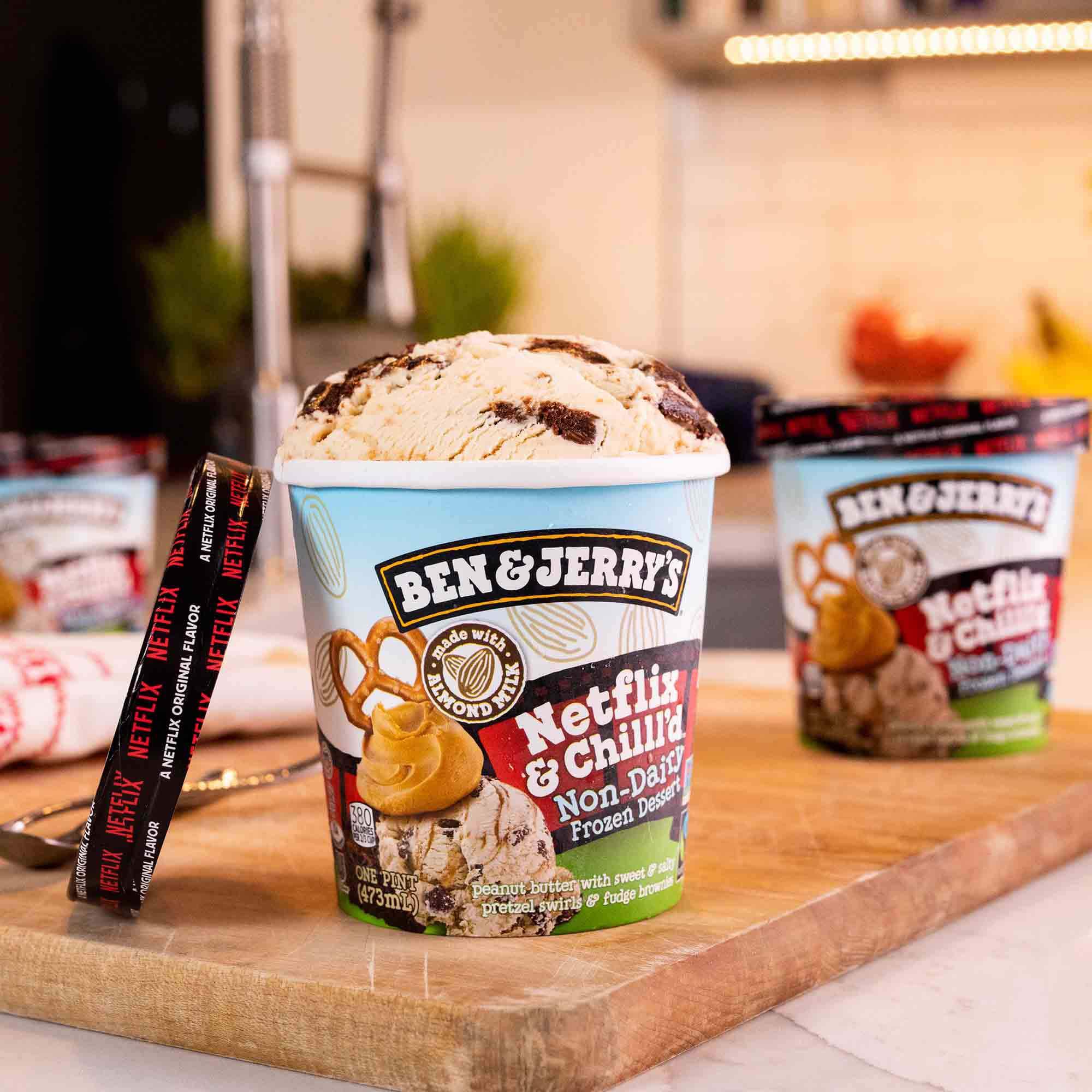 Halo Top
For those looking for a lower calorie cool, cream treat, Halo Top has your back! This coconut-based ice cream is enriched with fiber and protein, which may be helpful in achieving your health goals. Check out vegan flavors like Candy Bar and Chocolate Chip Cookie Dough.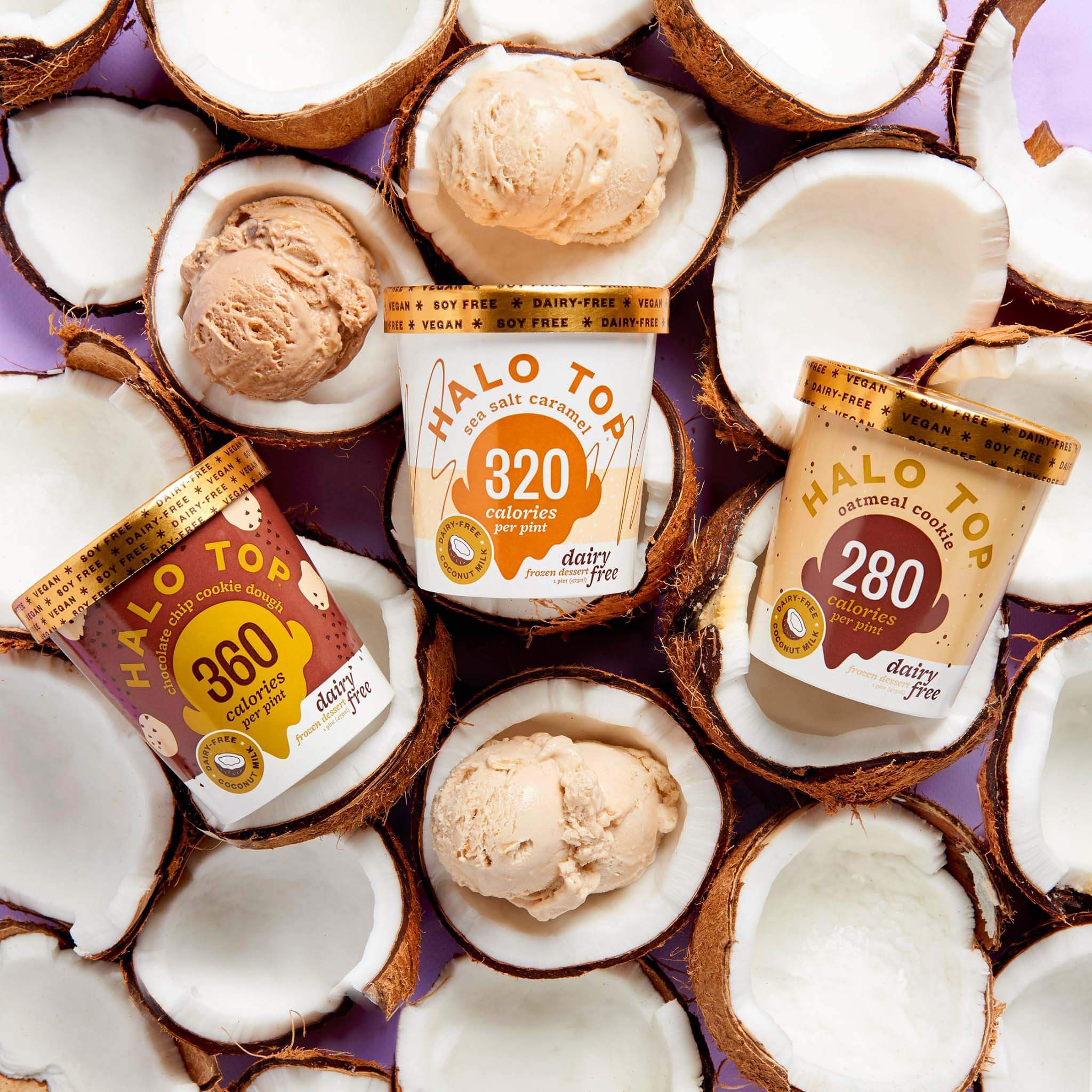 Planet Oat
Coffee Fudge Swirl? Yes! Blueberry Oat Crumble? Absolutely. Chocolate Peanut Butter? Definitely! These are just a few of the fantastic flavors this out-of-this-world brand has to offer.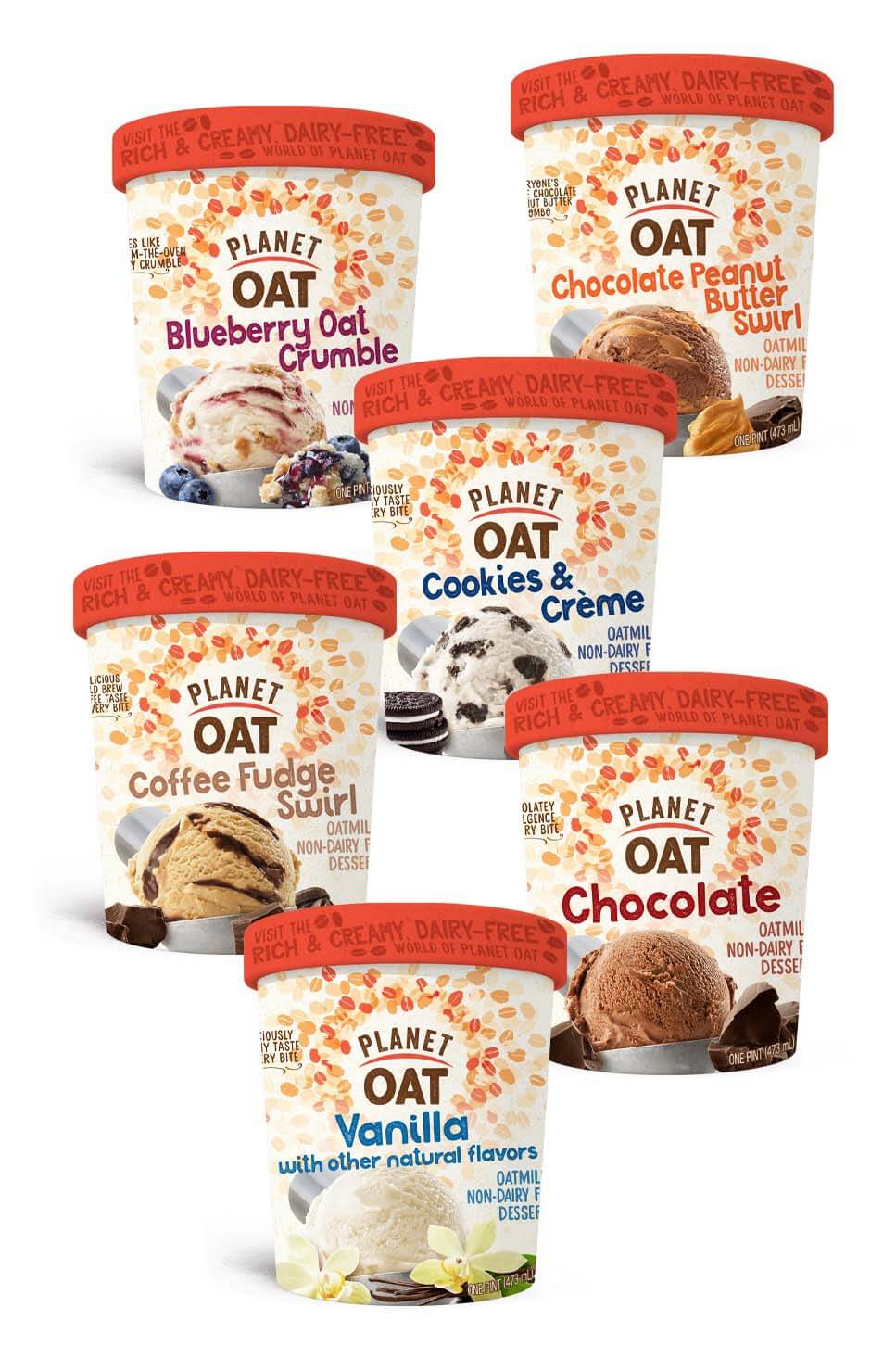 Oatly
We are all about the classic flavors like vanilla, chocolate, and strawberry"•Neapolitan, anyone? But it would be a crime not to mention their Hazelnut Swirl and Salted Caramel flavors too.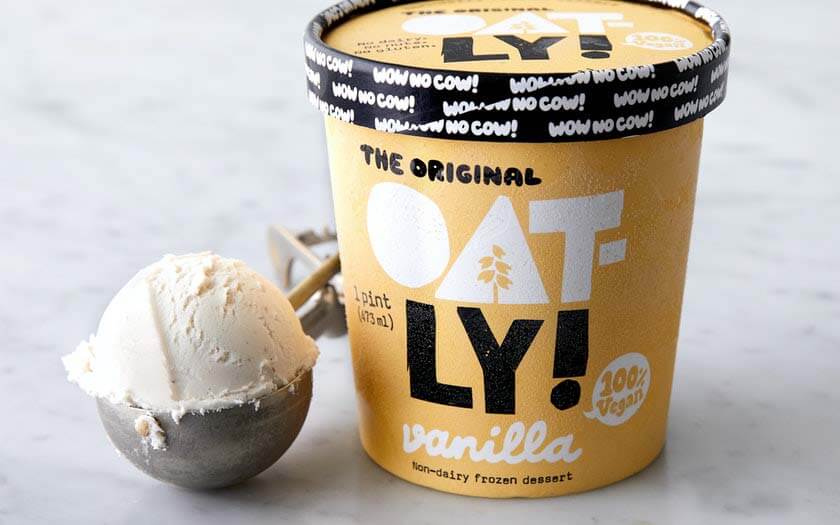 So Delicious
This longtime vegan-friendly brand offers an enormous supply of non-dairy desserts to enjoy. From Bananas Fosters cashew milk ice cream and Cold Brew coconut milk ice cream to Mango Swirl Frozen Mousse and Dipped Salted Caramel bars, if you want to try them all you better start now.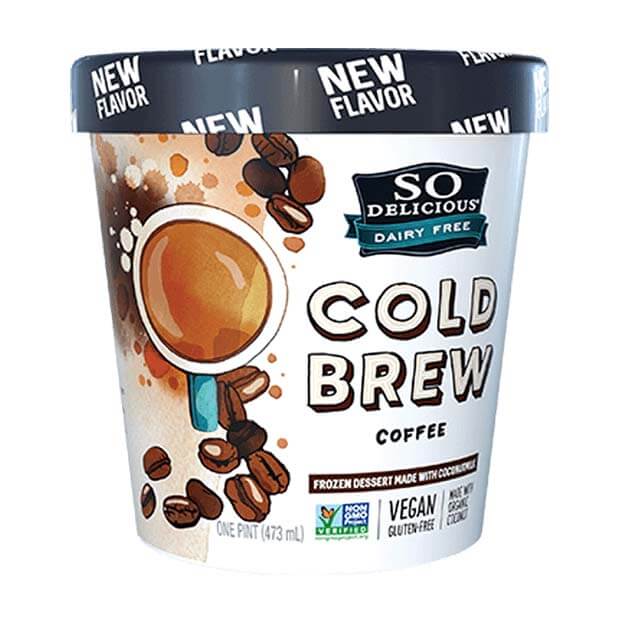 Simple Truth
Kroger's Simple Truth brand recently started offering almond milk ice cream varieties. Flavors include Vanilla Bean, Sea Salt Caramel, and Butter Pecan. For more tasty vegan Kroger finds, check out our recent article.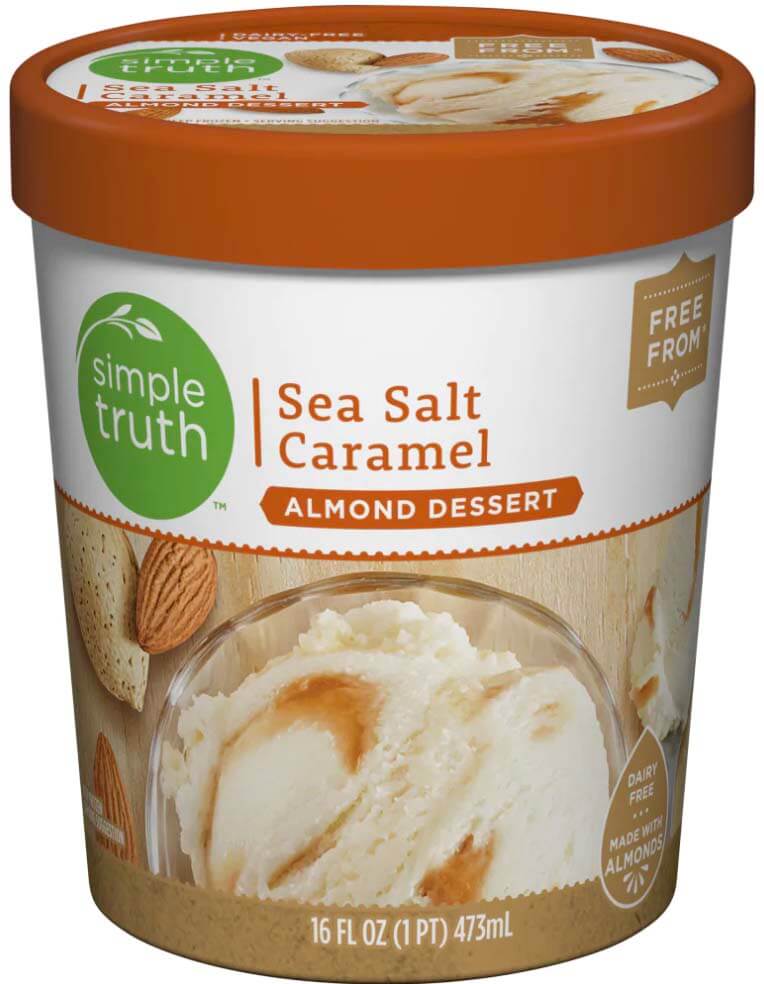 Coconut Bliss
Pints, bars, and cookie sandwiches, oh my! Speaking from experience the Chocolate Walnut Brownie ice cream and Cold Brew Latte Bars make for a seriously blissful afternoon.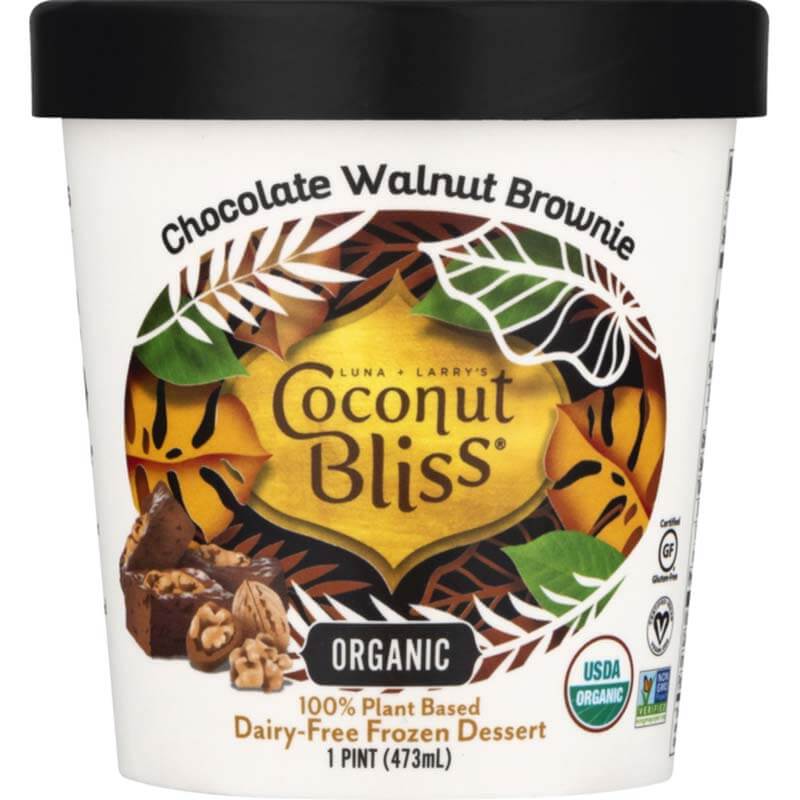 Talenti
The indulgent brand, Talenti, offers several vegan varieties. Give us the Strawberry Hibiscus Sorbetto, and we're seriously happy campers.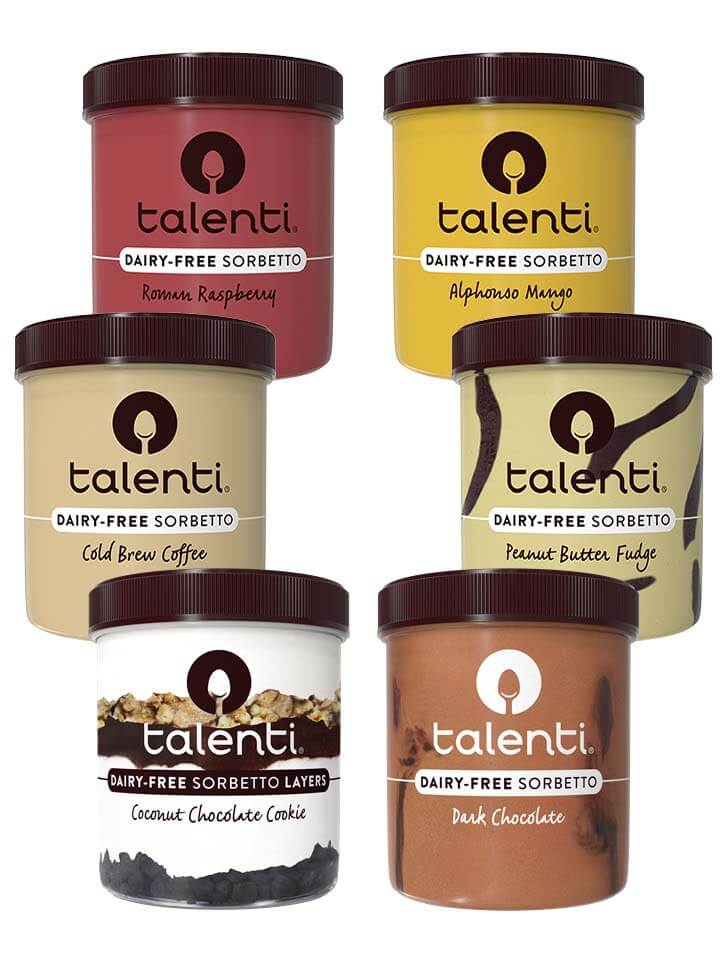 Van Leeuwen
The vegan flavors offered are beyond impressive. Vegan Honeycomb and Sicilian Pistachio are two that we are extra thrilled about for the summer season.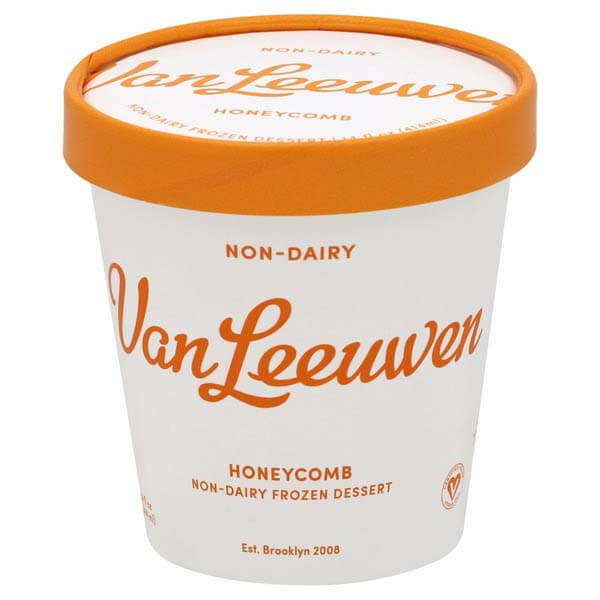 Breyers
Longtime player in the ice cream game, Breyers, offers two tasty vegan varieties. Vanilla Peanut Butter and Oreo Cookies & Cream make for the perfect cruelty-free dessert treats.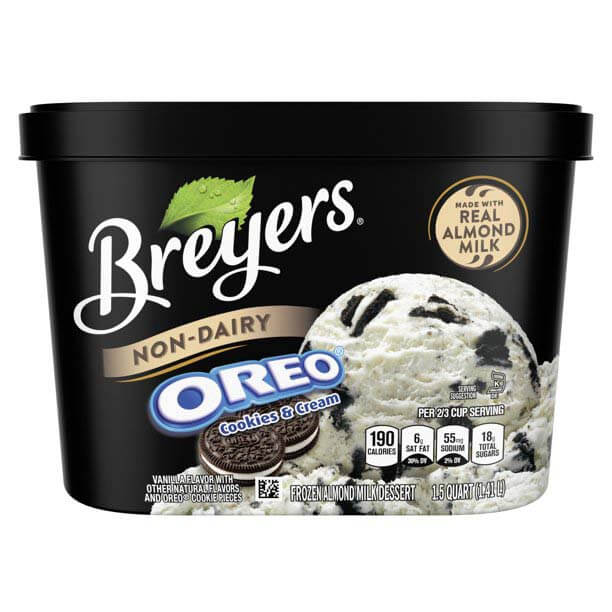 Hudsonville
Another big name in all things ice cream, Hudsonville now carries several coconut cream and oat milk formulations. S'mores and Cherry Fudge are two of our major favorites!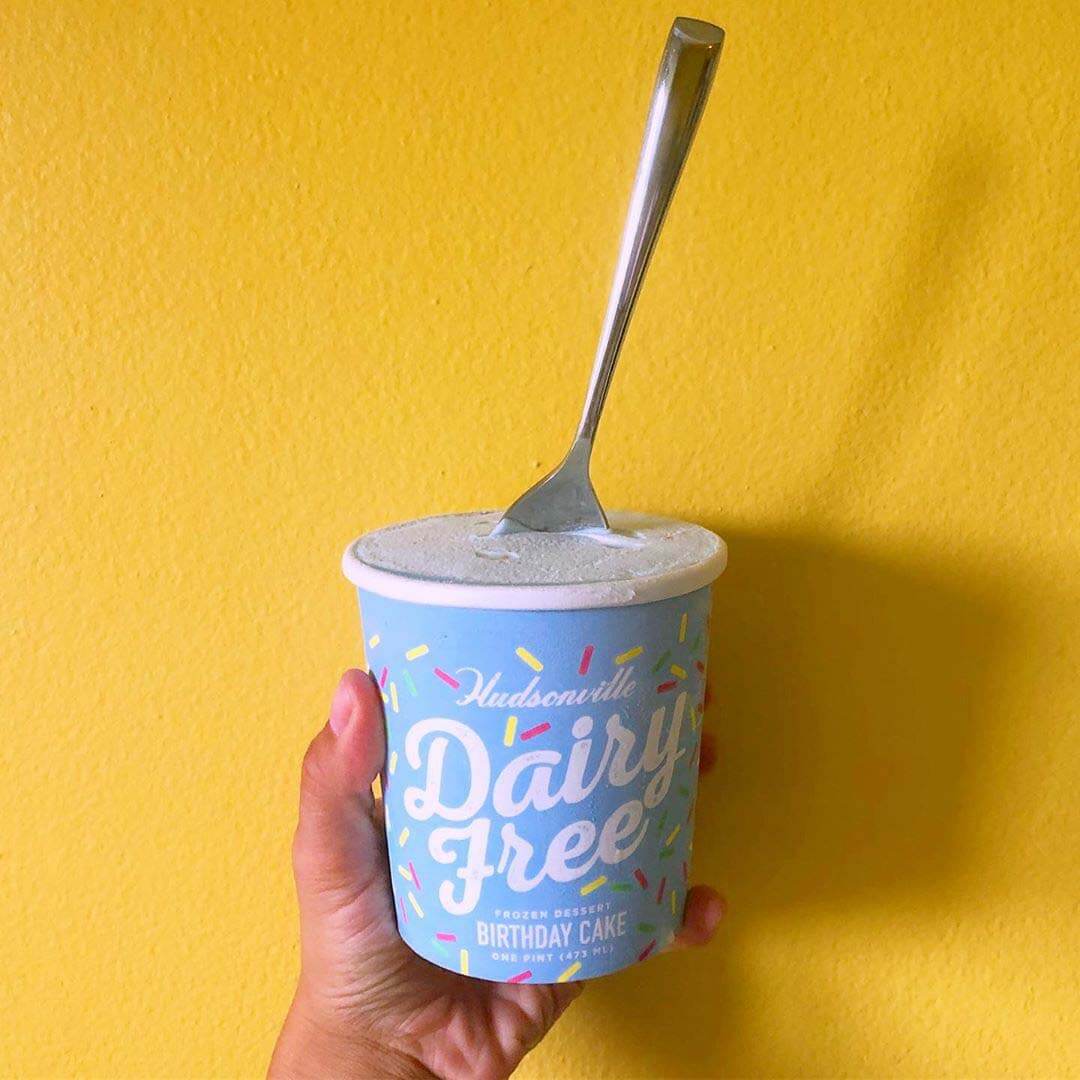 Jeni's Splendid Ice Creams
This artisan ice cream brand offers super unique dairy-free pints. We're loving the Texas Sheet Cake and Frosé Sorbet varieties.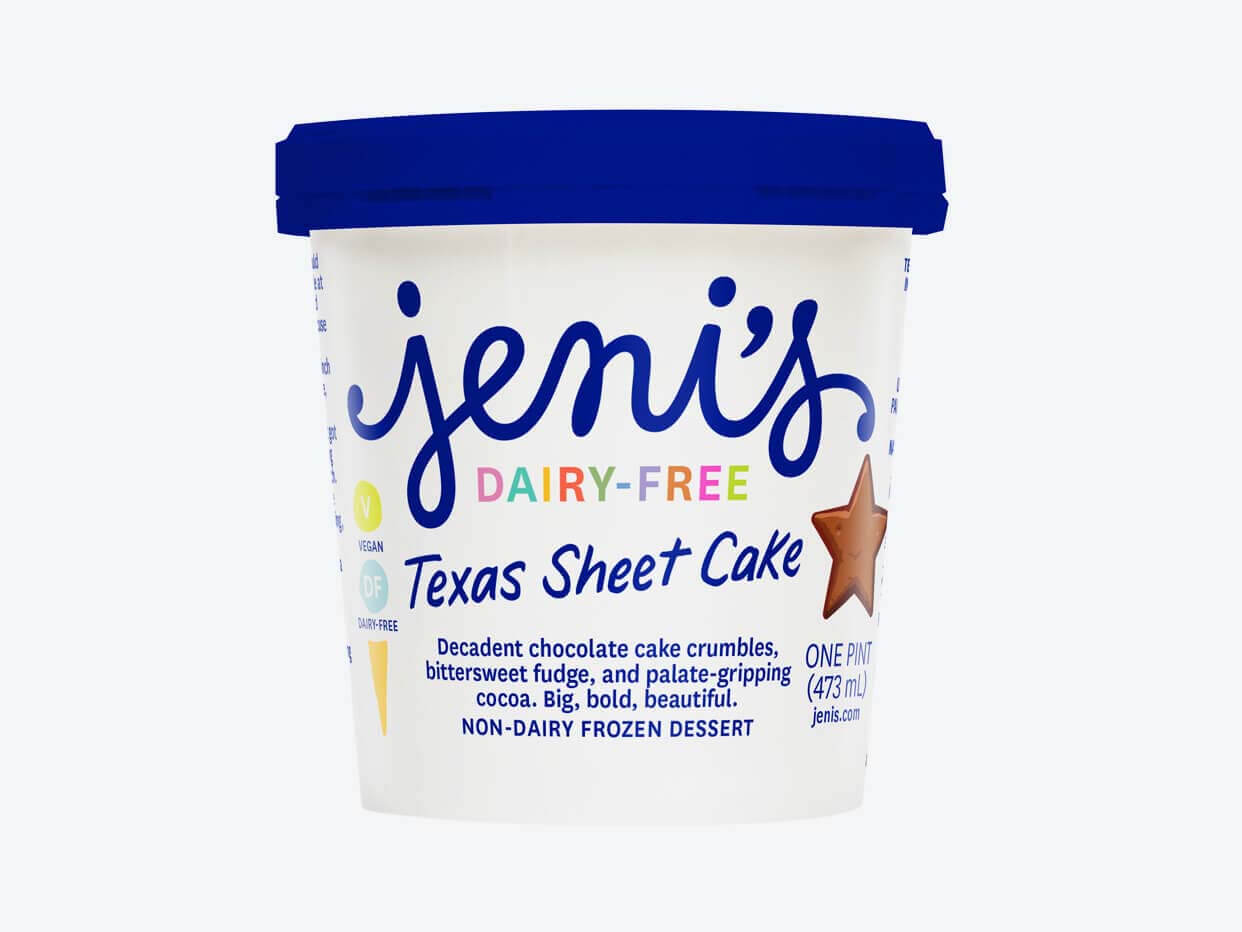 Häagen-Dazs
From Coconut Caramel Pints to Peanut Butter Chocolate Fudge Bars, the indulgent brand has the vegan ice cream game on lock.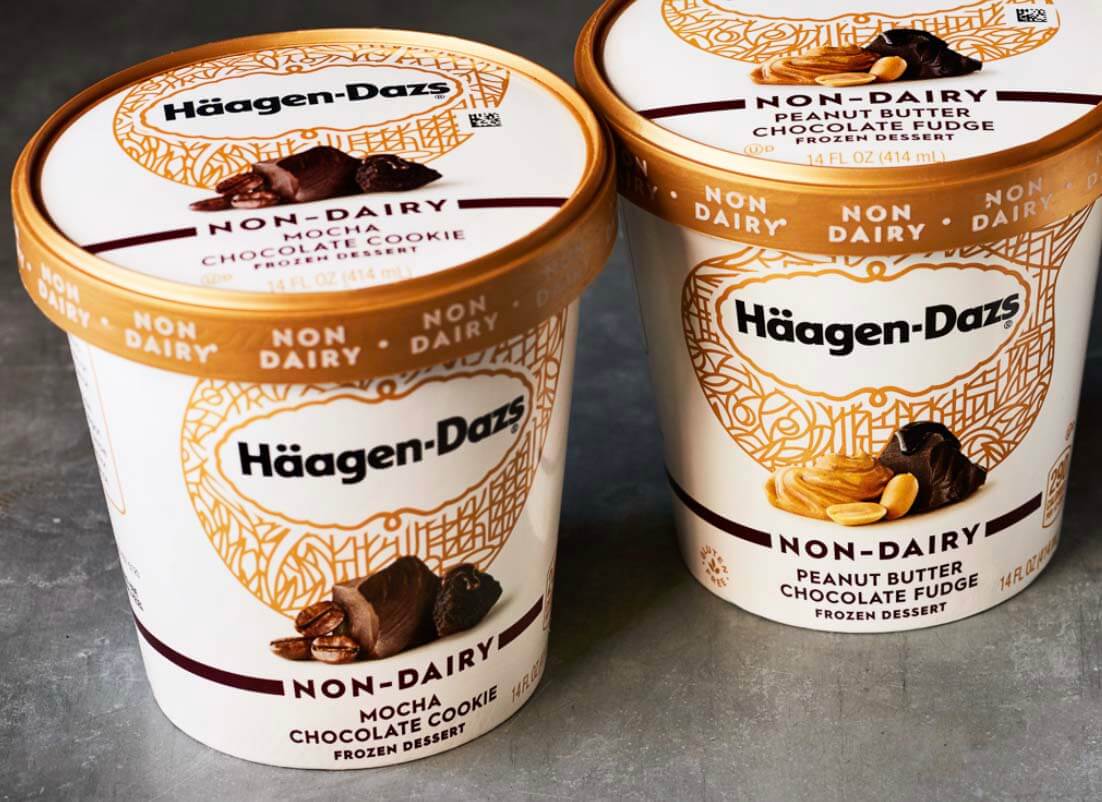 Archer Farms
Target offers several non-dairy ice cream brands, including the store's own Archer Farms. Vanilla Cake and Cookie Dough is one of the tastiest varieties around, and yes, that is one flavor.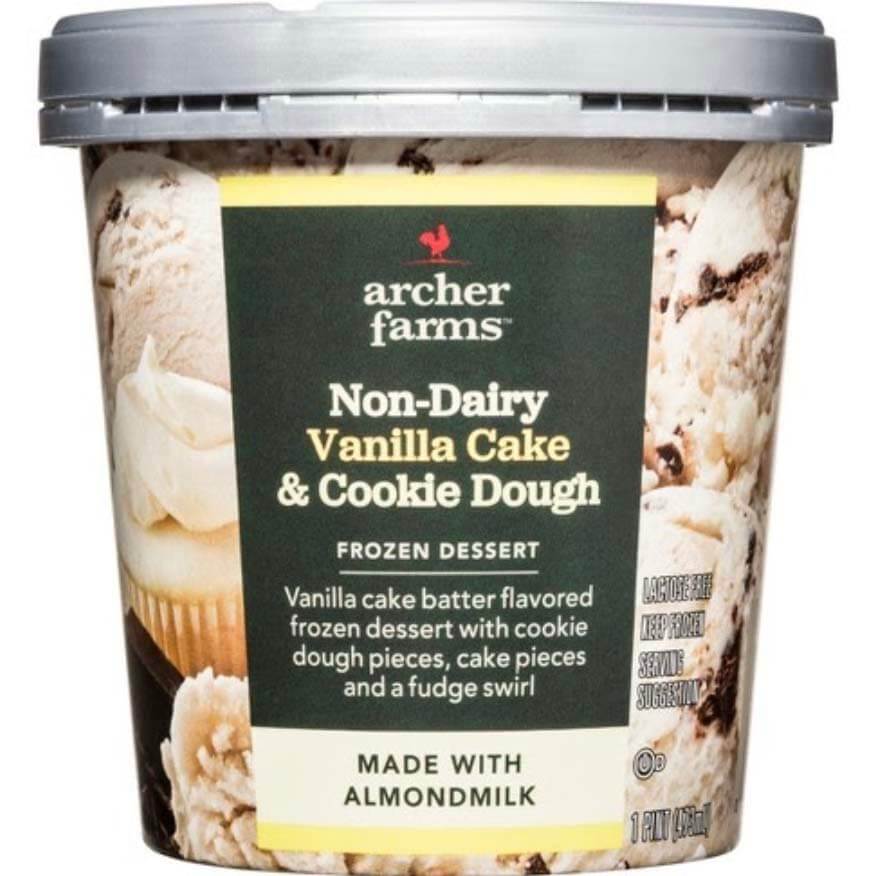 Earth Grown (Aldi)
The Oat Milk trend lives on! Oat milk-based ice cream varieties like Vanilla Cookie Chip and Cold Brew pints can be found in the friendly freezers of Aldi.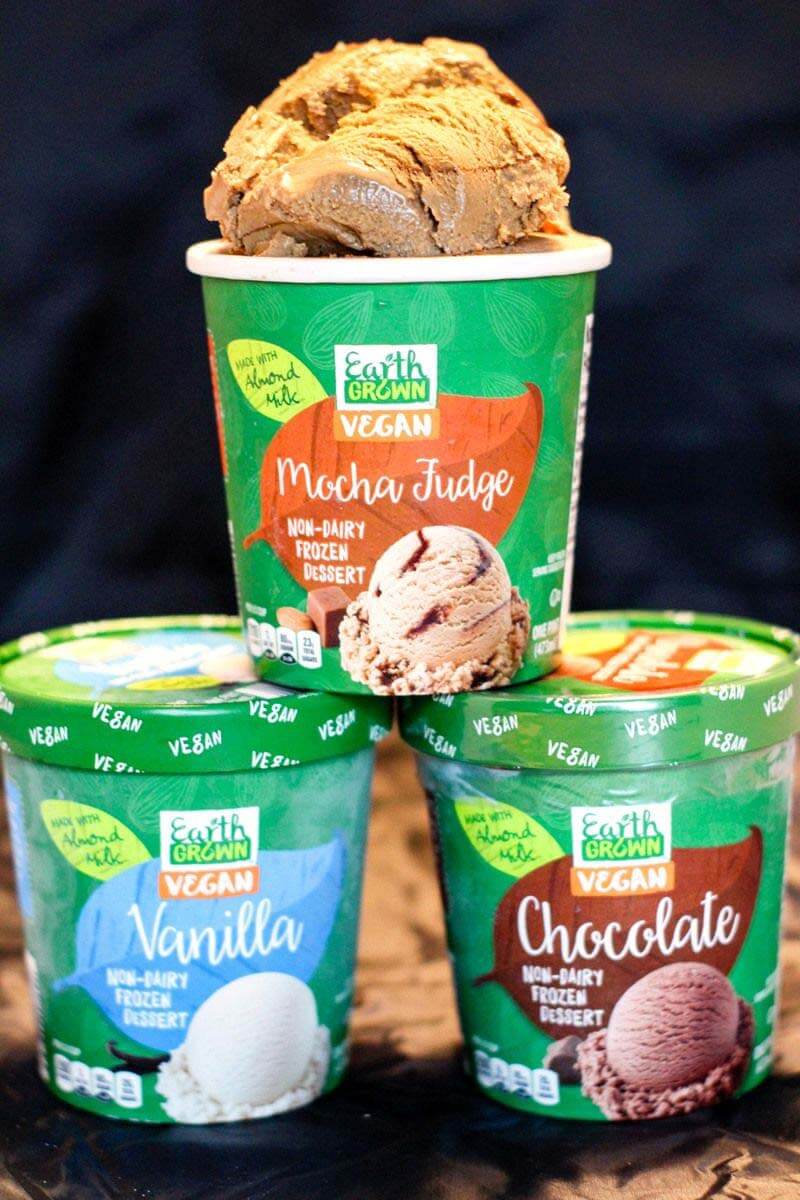 365 Everyday Value (Whole Foods)
Berry Chantilly Cake and Chocolate Chip Peanut Butter Swirl are just two of the vegan almond milk-based ice cream flavors offered at Whole Foods. We love them on their own or atop cookies and cakes for the full dessert experience.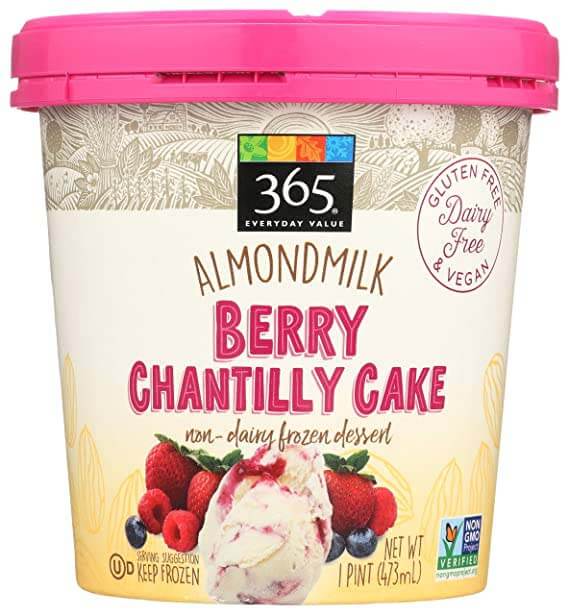 Tofutti
From pints of Vanilla Almond Bark ice cream to Vanilla Sundae Cones, the vegan fav brand offers amazing non-dairy ice cream options.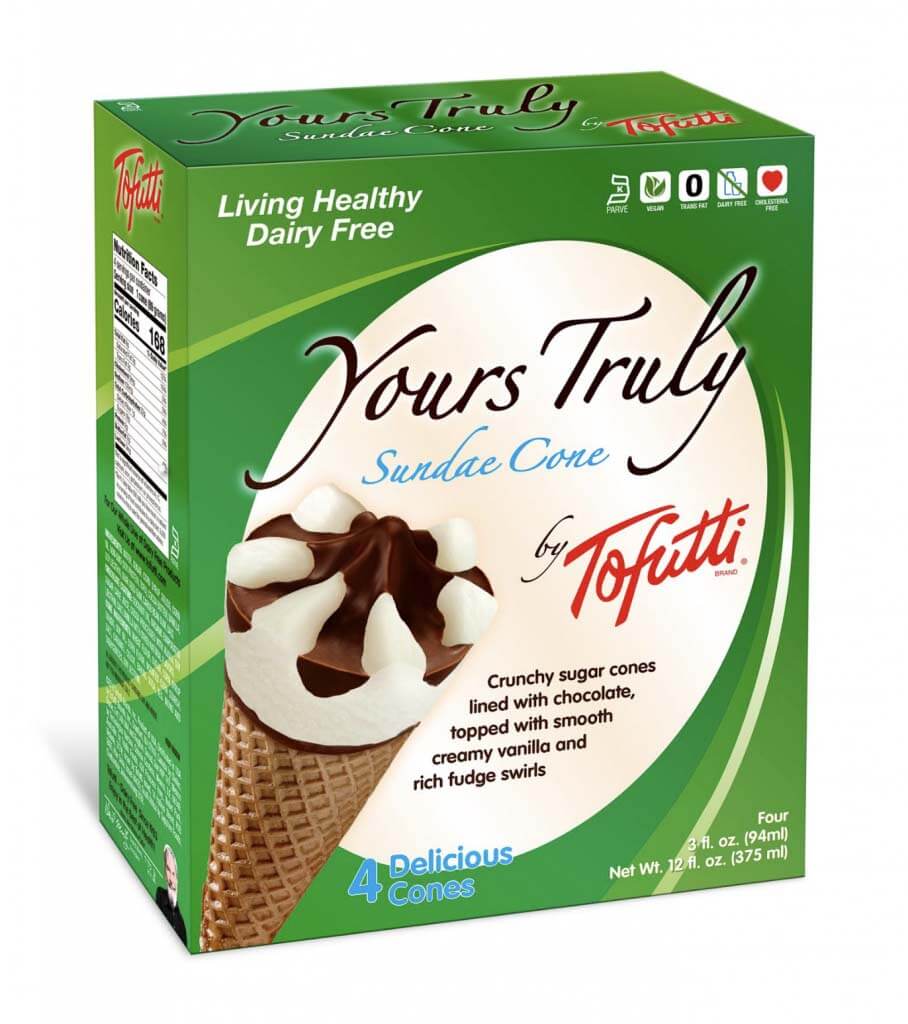 Jolly Llama
If Cool Mint Chocolate Chip Ice Cream Sandwiches sound like the perfect summer treat, you aren't alone. Jolly Llama offers yummy plant-based ice cream treats including several gluten-free options.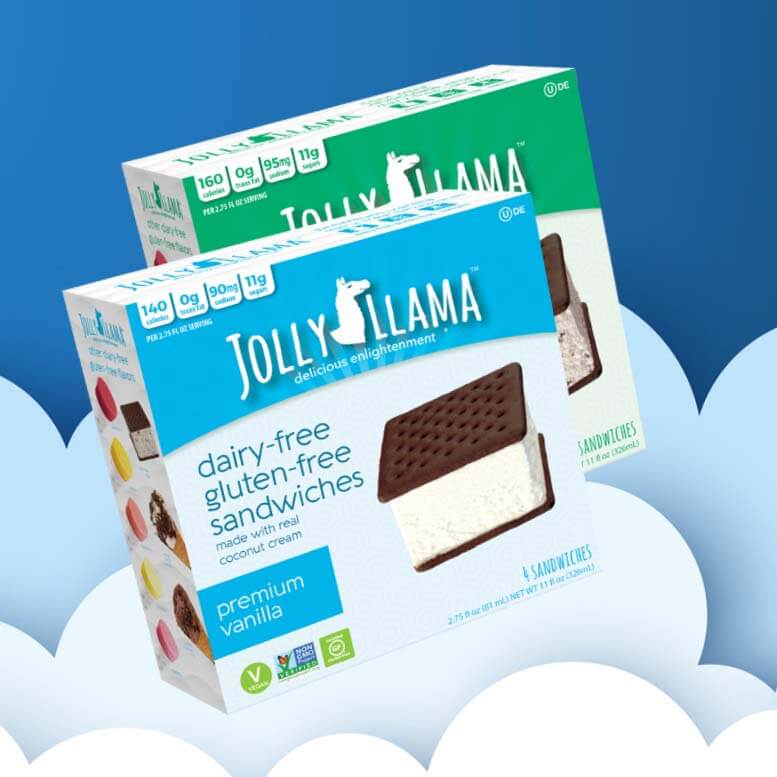 Coolhaus
From pints to cookie sandwiches, Coolhaus offers seriously yummy vegan flavors! Cookie Dough Lyfe is amazing on it's own, but we are obsessed with the flavor sandwiched between two cookies.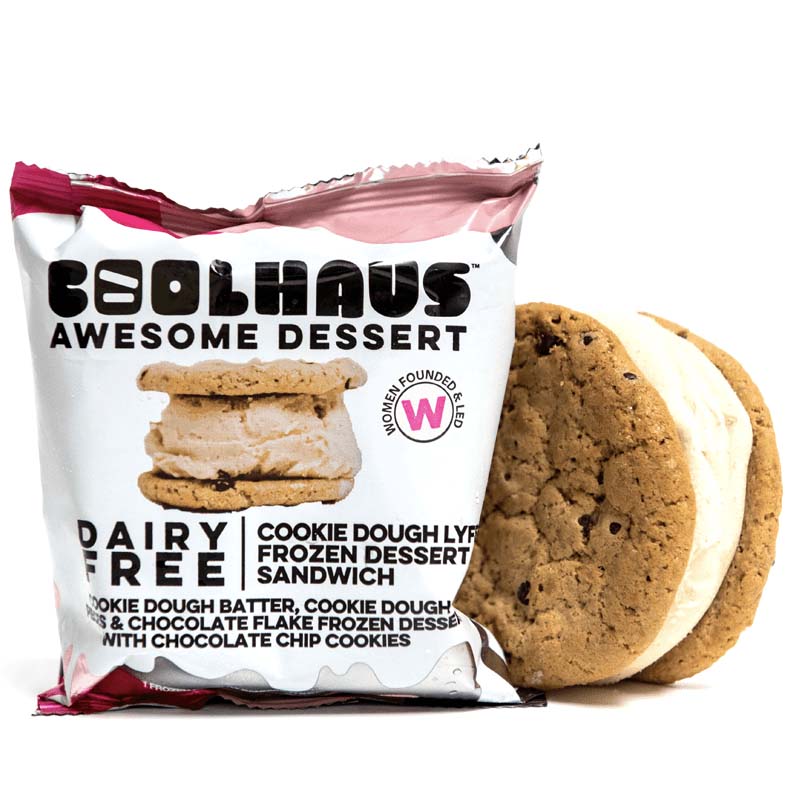 Daiya
Veg brand Daiya offers dessert bars in flavors like Espresso Coffee and Salted Caramel Swirl. Whether you're into these ice cream treats on-the-go or on the couch, we are all for it!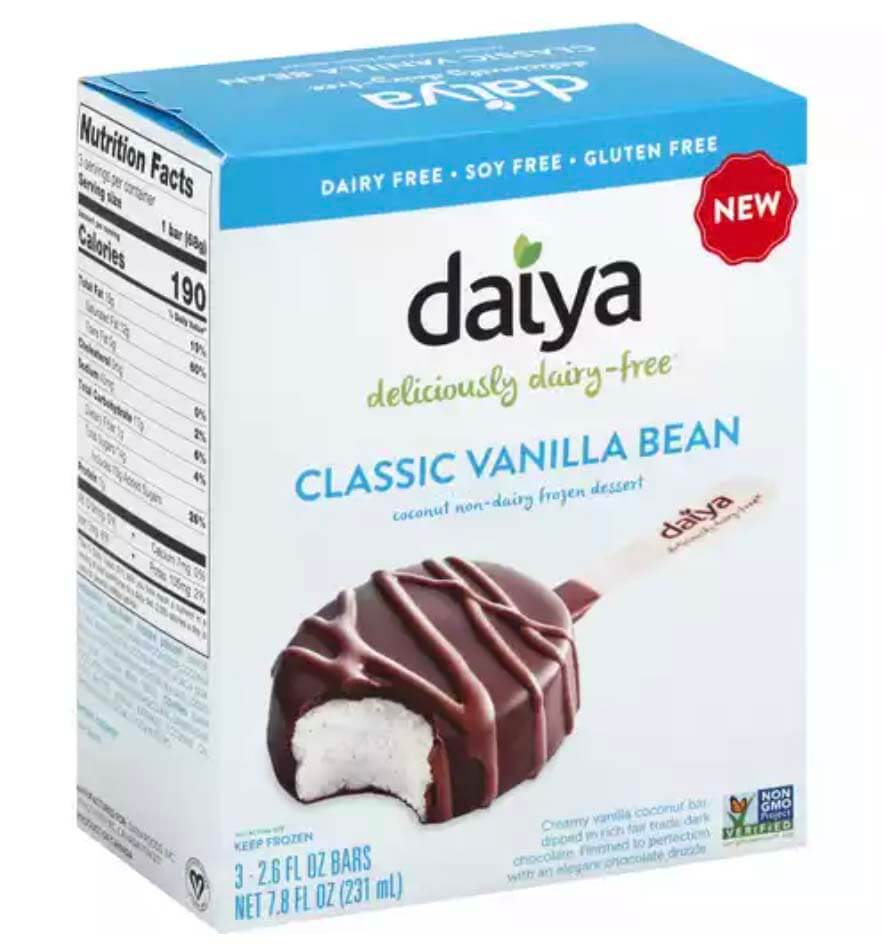 Ripple
We love their non-dairy milk products and our cravings for their frozen desserts are no different. Try their Cinnamon Churro and Mint Chip pea protein ice cream varieties.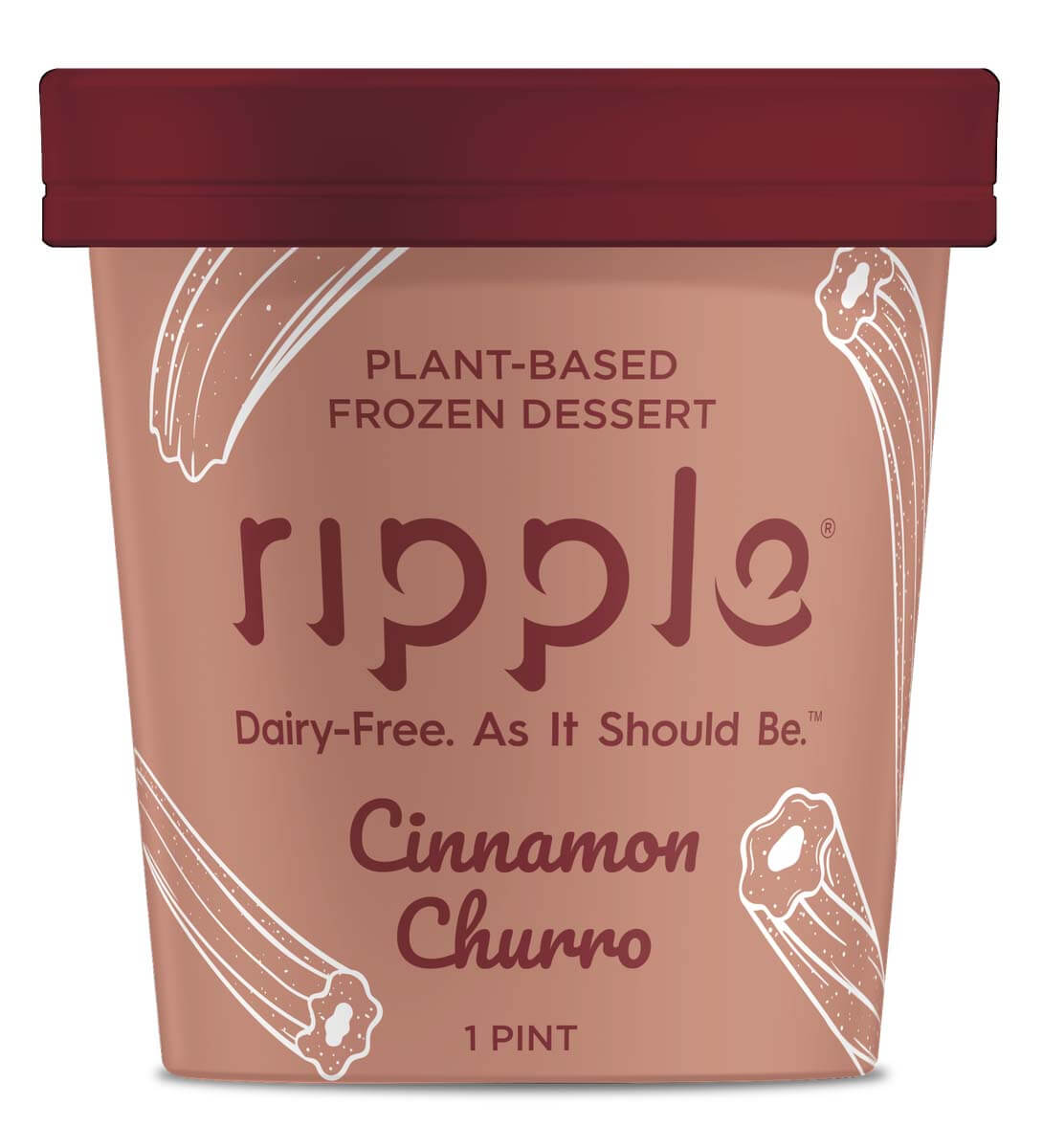 Cado
Avocado ice cream, say what? You heard it right! The avocado puree makes for super creamy, decadent ice cream treats. Cado offers flavors like rich Java Chip and refreshing Simply Lemon.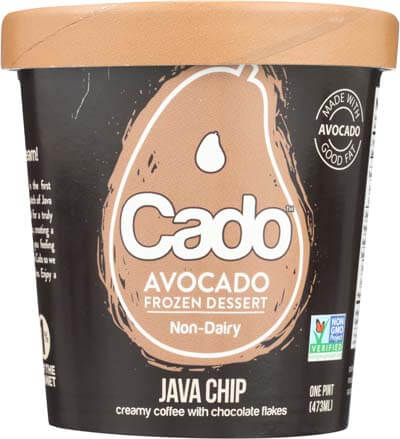 Can't find these creamy treats in your area? Check out our list of vegan ice cream brands that ship nationwide.