Sometimes a pint (of vegan ice cream!) is the only thing to soothe the soul. These eight vegan companies are here for that.
Cocobella Creamery
The fierce vegan lady bosses behind this Hollywood vegan scoop shop continue to make it possible for us all to enjoy their delicious desserts. Order pints, Bella Bars, gluten-free ice cream cookie sandwiches ("sammies"), waffle cones, homemade salted caramel sauce and magic shell, and even 6-inch ice cream cakes via Postmates. As a special, the company is also offering a Self Care bundle comprised of two pints, two sammies, two sugar cones, and rainbow sprinkles. We think we could all use a few more sprinkles in times like these.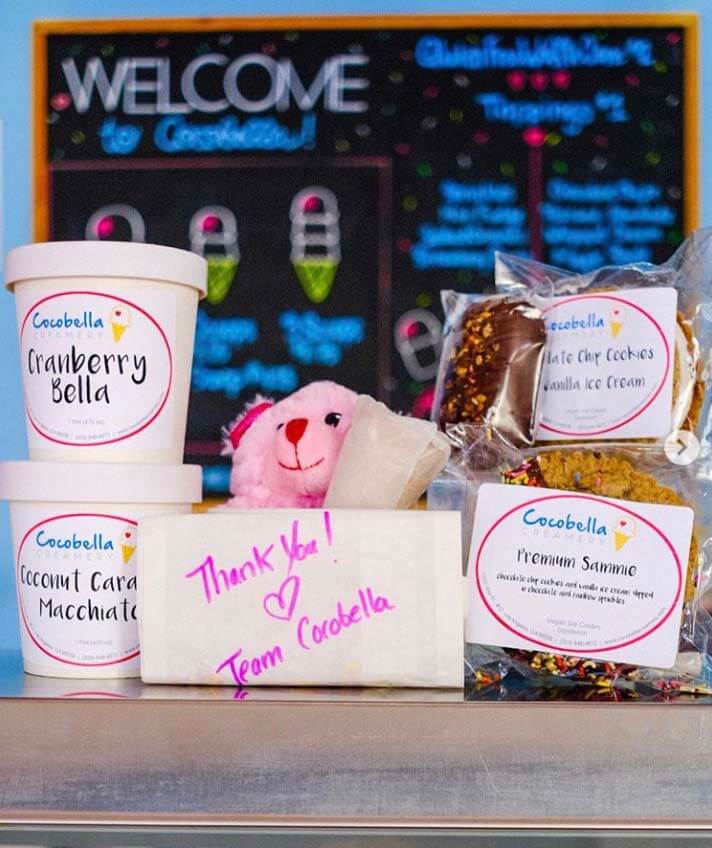 Salt & Straw
Postmates a pint or pick a pack of five with nationwide delivery. We've been obsessed with each new vegan flavor this scoop shop has rolled out. Try the luxurious Dandelion Chocolate Cookies & Cream or the cool and refreshing Strawberry & Coconut Water Sherbet.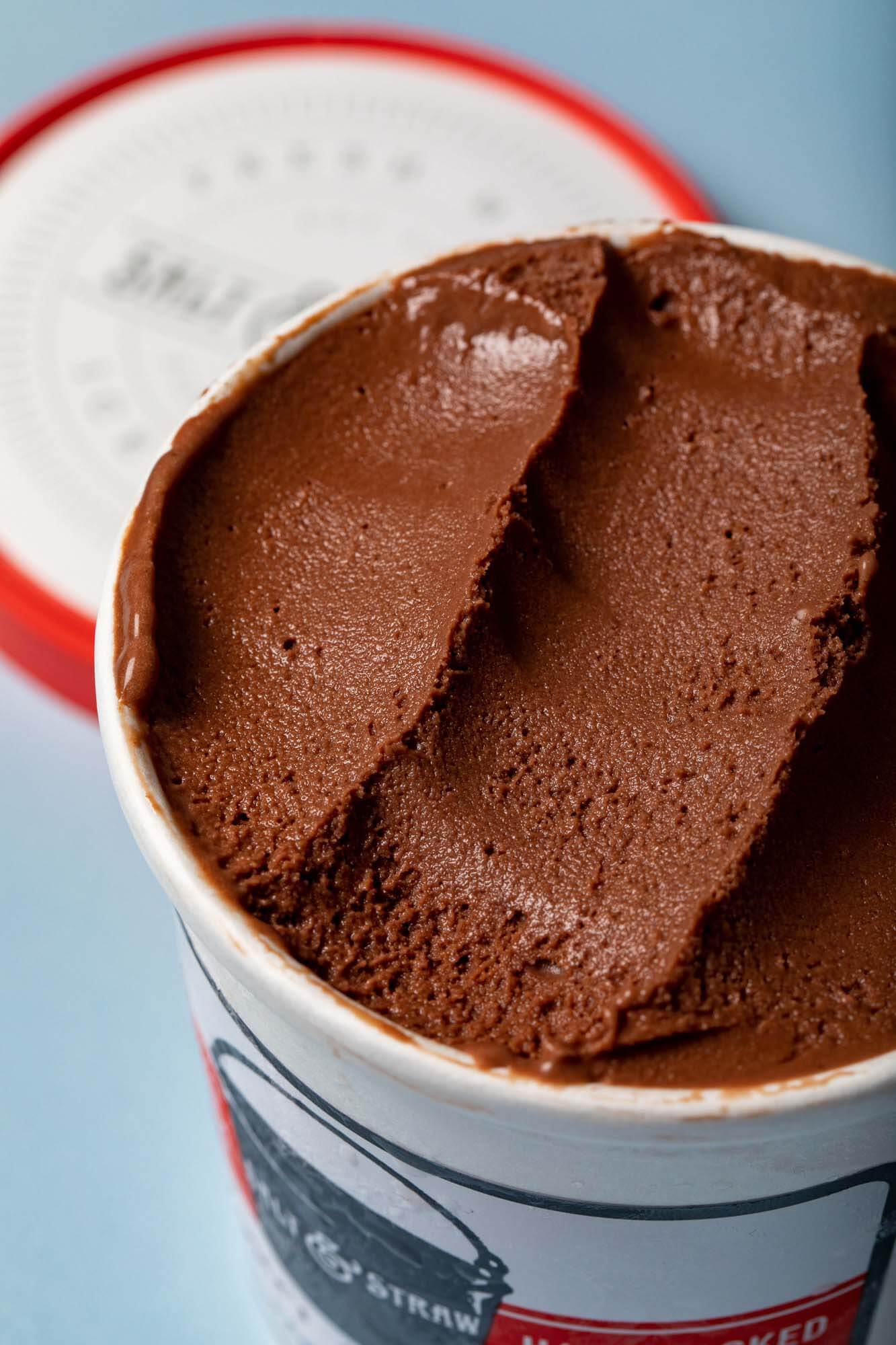 Van Leeuwen
You've got two options for delivery: single pints via Postmates, Caviar, or Uber Eats, or nationwide shipping via Goldbelly. From intricate flavors such as Cookie Crumble Strawberry Jam and Cookies & Cream Caramel Swirl to classics like Chocolate Chip Cookie Dough and Mint Chip, it's hard to choose a single flavor from this premium ice cream company's vegan offerings.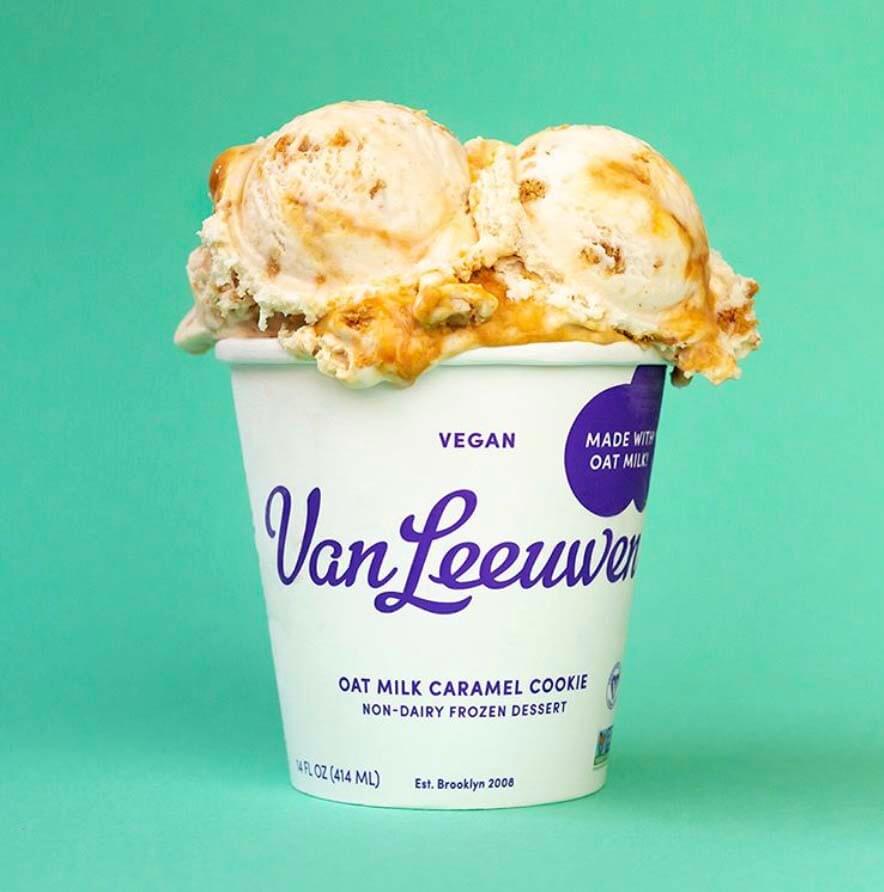 NadaMoo
With 20 percent off all flavors and an in-stock guarantee, why battle the lines and disappointment at the store? Pick your own 5-pint pack and fill it with classics such as the Lotta Mint Chip and MMM…Maple Pecan, or mix in some unique flavors such as Peppermint Bark and Birthday Cake Cookie Dough. If only we could order the sundae toppings, too.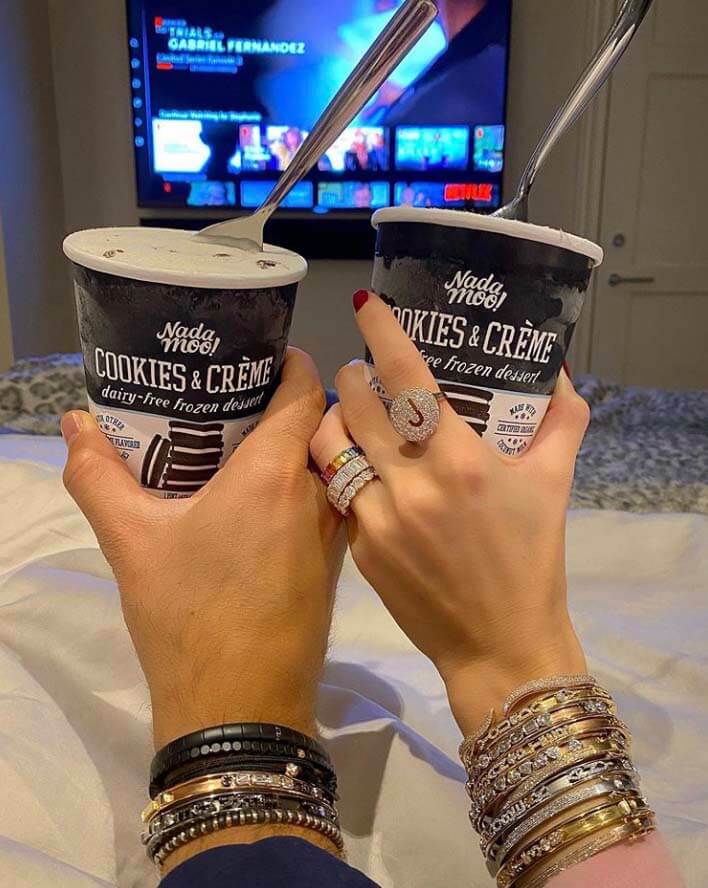 Snow Monkey
Keep that immunity up by digging into a pint of superfood ice cream … potentially for breakfast. The seven-ingredient frozen treat is packed with natural, plant-food ingredients to optimize your dessert experience and make your body feel well. Flavors range from fresh fruit varieties such as Passion Fruit and Strawberry to more indulgent-tasting Chocolate and Maple Cinnamon. The company is offering free shipping through March 31.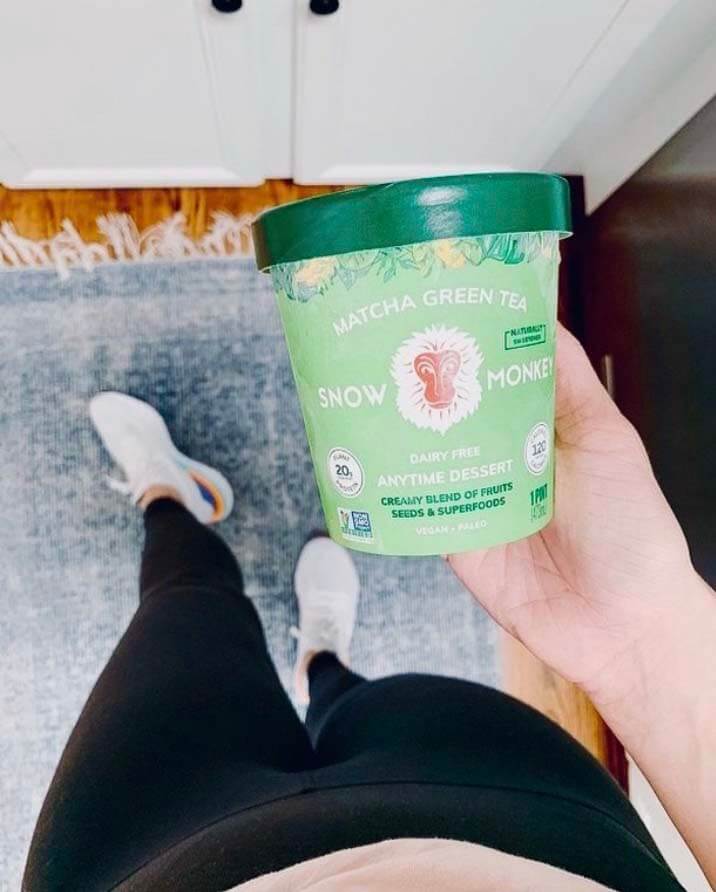 Frozen Fruit Co.
While you can't order the pints online, with Postmates anything is possible—including single-serving ice cream delivery. Like Snow Monkey, this good-for-you treat is only made with pure, plant-based ingredients (three to five, in Frozen Fruit's case—it's literally just frozen fruit but tastes spectacular). Fan favorites include the Chocolate, Salted Chocolate, and Vanilla. Pick your flavor(s) and toppings and pray for a speedy delivery.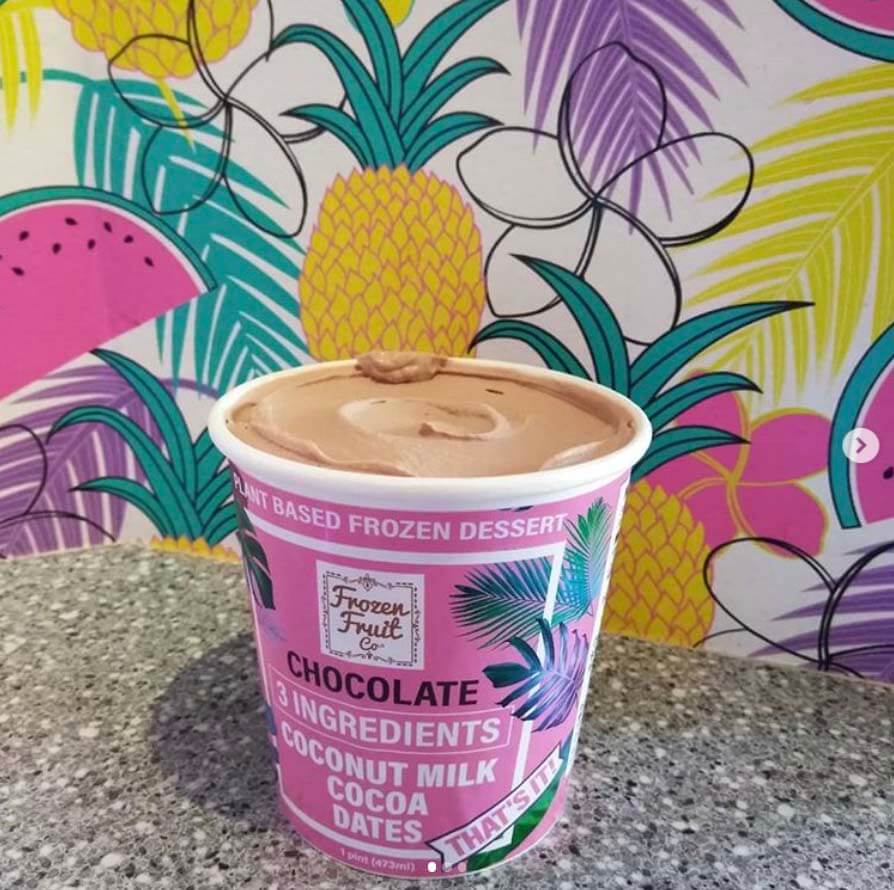 Jeni's Splendid
Ice Creams Offering both single pint local delivery from its four LA locations and pint pack shipping nationwide, Jeni's has all the bases covered during times of this mandatory COVID hibernation. Soothe your nervous soul with one of the chain's five vegan options: Caramel Pecan Sticky Buns, Cold Brew with Coconut Cream, Roasted Peanut Butter & Strawberry Jam, Texas Sheet Cake, and Dark Chocolate Truffle.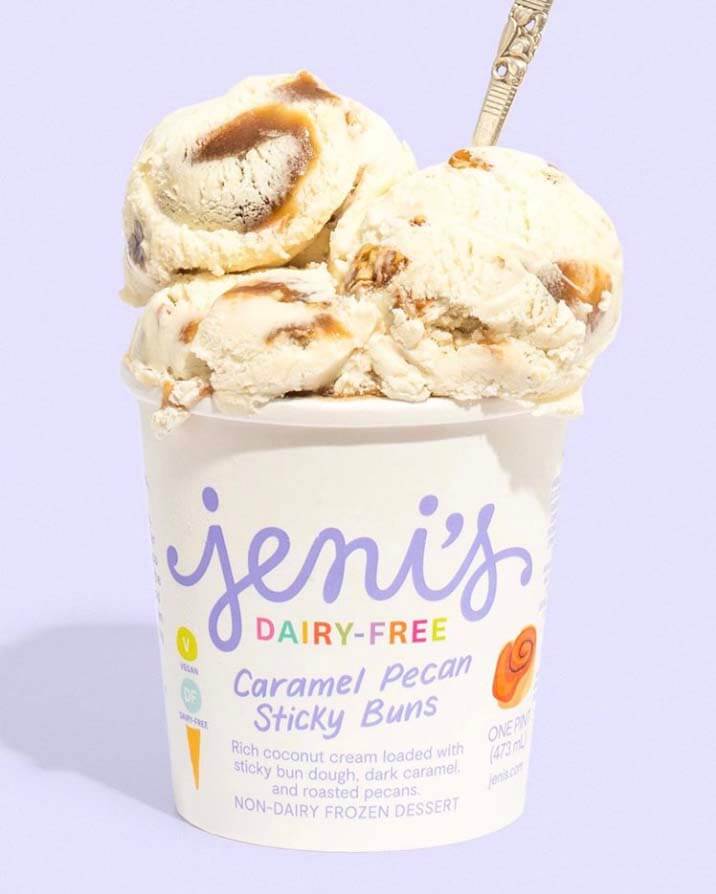 Yoga-Urt
While its Instagram account cautions the business is taking things one day at a time, as of March 20 both storefronts are still open for takeout and delivery via Postmates and Grubhub (Use promo code AFF7 for $7 off your purchase of $12 or more!). The full menu is available including single-servings, flavor pints, pie slices, sammies, and smoothies.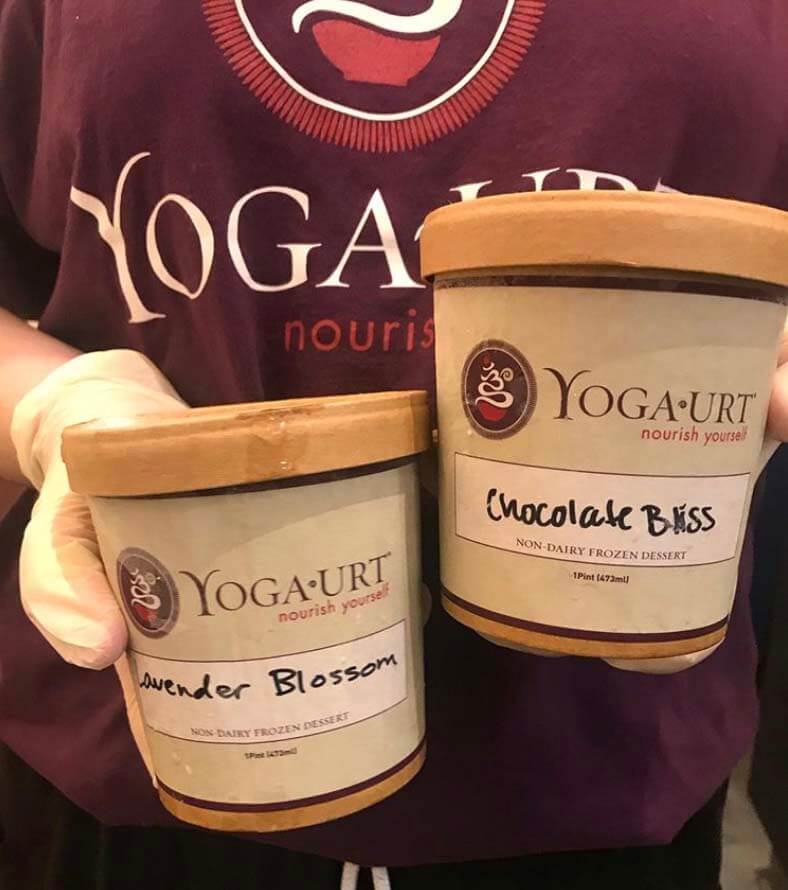 RELATED: L.A. Restaurants Offering Vegan Take-Home Meals
---
Want even more LA vegan food, news, and lifestyle content? Subscribe to VegOut LA Magazine!