These plant-based egg alternatives taste better than the real thing!
Don't get us wrong, we love tofu scrambles and chickpea flour omelets, but we appreciate the convenience and deliciousness of vegan egg alternatives. These genius inventions are perfect for our favorite brunch staples like veggie hash, plant-based frittatas, and brekkie sandwiches. Want in on these eggceptional breakfast options? Check out our list for the best vegan egg substitutes on the market!
Whether you're piling scrambled eggs high on a plate, dreaming up a loaded breakfast sandwich, or searching for fast morning eats, JUST Egg has everything you need for a killer brunch. Use the pourable egg for freestyle cooking, opt for the folded plant egg for those IG-worthy sandwiches, or snag a box of sous vide egg bites for an easy weekday breakfast.
This one is so realistic! The BeLeaf Fried Egg looks just like a homemade pan-fried egg, and it packs the taste and texture of traditional made-to-order eggs, too. We love pairing this product with toast and breakfast potatoes, but this egg is so versatile it's also the perfect topping for messy vegan burgers.
From savory scrambles and omelets to sweet cakes and cookies, the Follow Your Heart VeganEgg is your new everyday go-to. Made with organic soy milk powder, nutritional yeast, and black salt, this vegan egg substitute is rich in protein and packs all the eggy taste without any of the cruelty. Breakfast bagels, here we come!
Made from lupini beans, these protein-packed egg substitutes are a must-try. For a cheesy scramble, opt for the pourable liquid egg and pair it with buttered toast. If you're looking for a breakfast sandwich to start your morning, Simply Eggless also has frozen plant-based egg patties for the perfect brekkie handheld. Just add vegan sausage and an English muffin.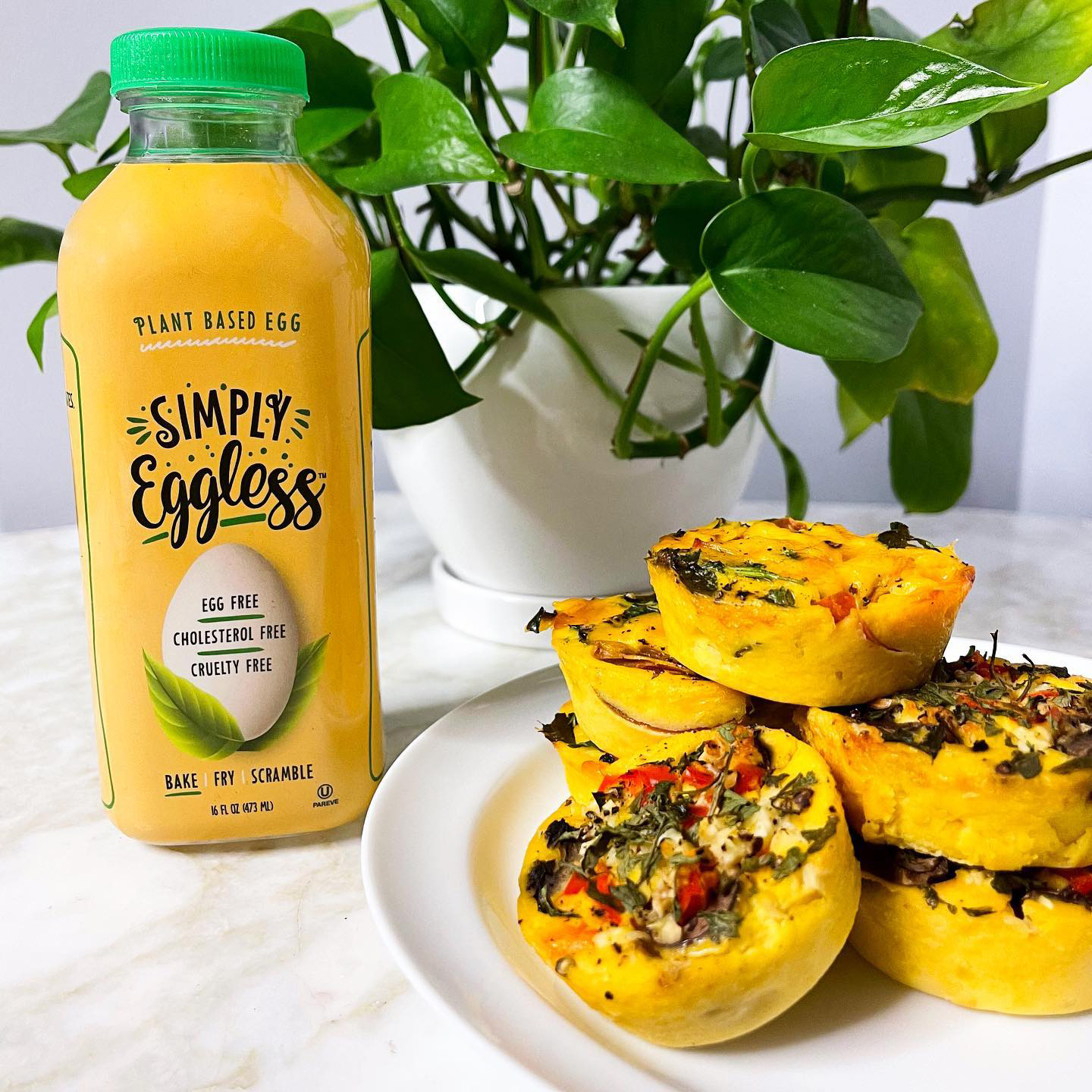 Chickpeas, not chicks, y'all! Introducing Peggs, a woman-owned, plant-based egg company featuring a powdered egg substitute derived from chickpeas, flaxseed, and black salt. This versatile product packs all of the eggy flavor without any of the harm. We're picturing plant-based frittatas and mini morning quiches loaded with veggies!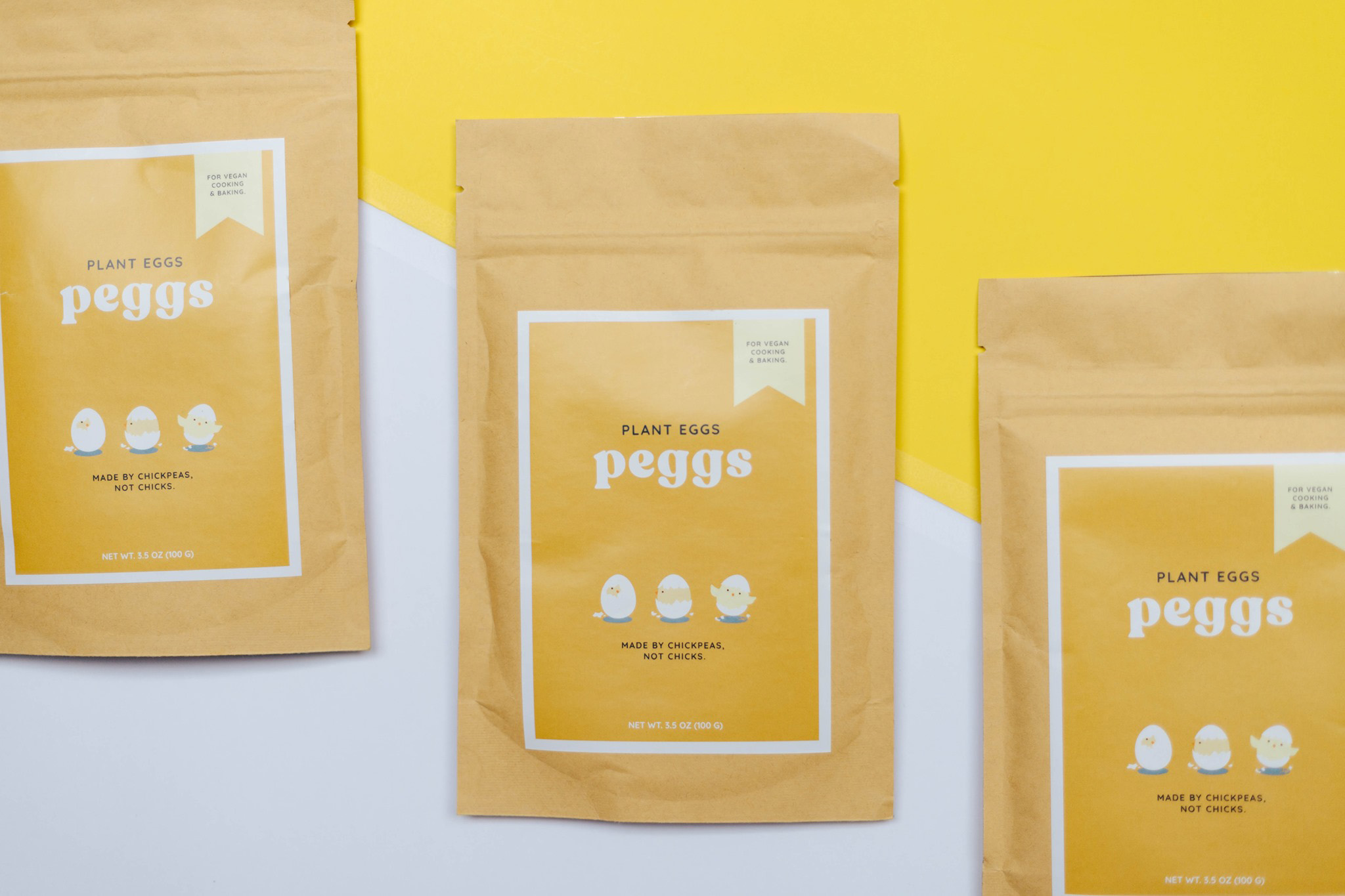 Made from chickpea flour and dehydrated vegetables, these no-egg mixes are perfect for plant-based omelets and scrambles. Find Nummy Nibbles mixes in three eggceptional flavors—Southwest, Chipotle, and Original. Each variety contains black salt for that eggy taste. Enjoy this egg sub on a toasted bagel loaded with smashed avo, breakfast sausage, and plant-based cheese.
Vegg has the hookup on eggciting plant-based egg alternatives. Opt for the Power Scramble and whip up a tasty breakfast hash or try out the Egg Yolk substitute for an unforgettable veganized eggs benedict brekkie experience. The brand also offers a vegan-friendly French toast mix using its vegan egg technology.
Imitation eggs just got a glow-up! All Vegetarian makes Sunny Side Up Vegan Eggs—and we are just eggstatic! Made with soybeans, pumpkin, and green bean paste, these eggs taste super realistic—you could totally fool your omnivorous friends with this one. The eggy possibilities are endless! Breakfast BLTs, anyone?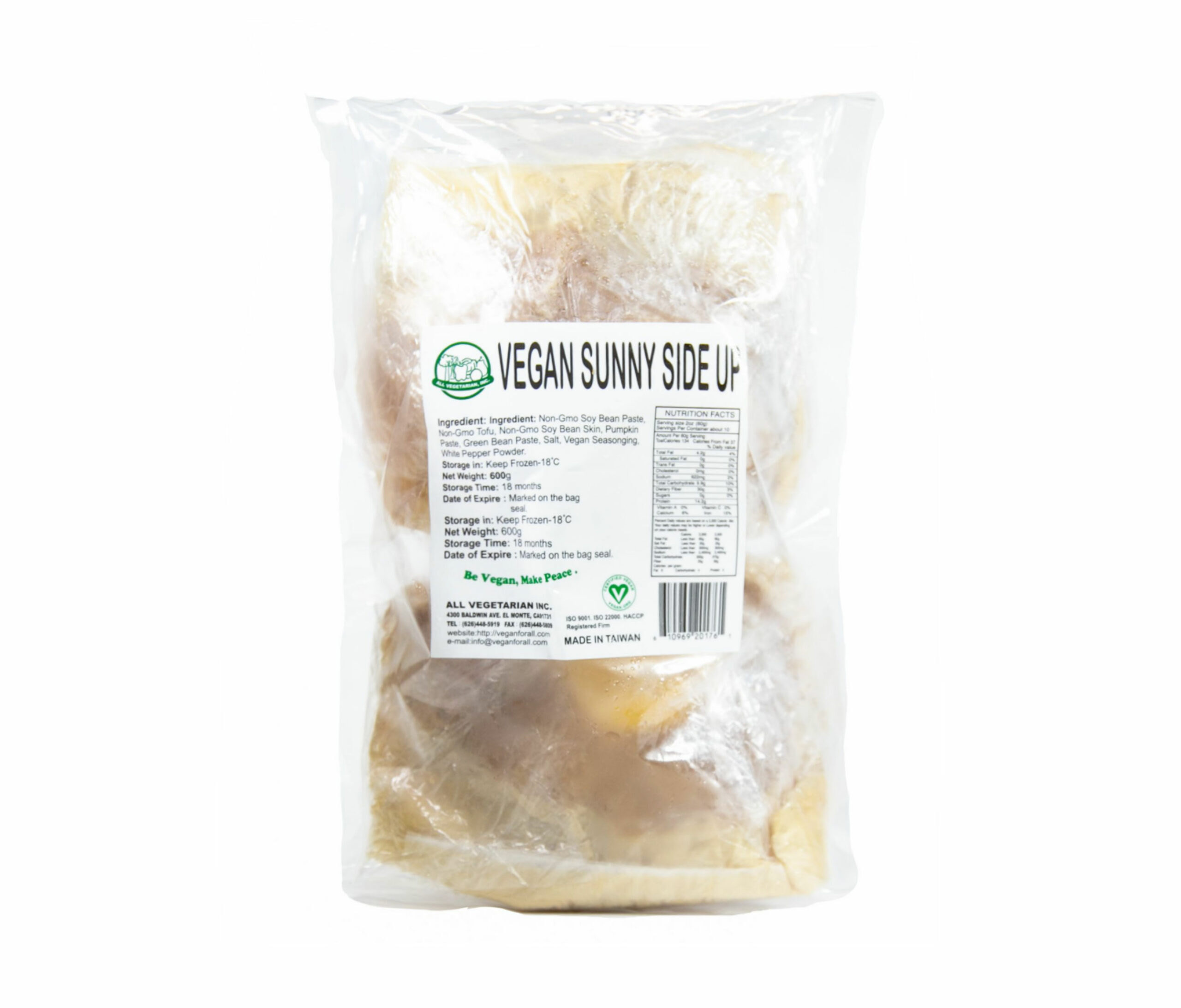 Plant Eggz from Nabati is a breakfast gamechanger. This squeezable liquid egg substitute is perfect for those mornings when you're craving a big plate of scrambled eggs—paired with plant-based bacon and fruit salad, of course. This product also works well in vegan-friendly baked goods like cakes and dessert breads.