Remember those cheese balls you ate as a kid? The ones in that huge barrel that made your fingers all cheesy. Well, we sure do! That's why we curated a list of 10 vegan-friendly puffed snacks to satisfy your nostalgic cravings!
RELATED: 13 Store-Bought Cheesy Vegan Snacks We Love
---
Want even more vegan news, food, and lifestyle content? Subscribe to VegOut LA Magazine or VegOut NYC Magazine!
Brass Roots
Brass Roots Vegan Crunch Puffs—a crunchy lightweight and high protein puff—is made with sacha inchi! What's that you ask? It's a seed that provides plant-based protein, omega 3s, and fiber. Each serving of the crunch puffs contains 8 grams of protein. White Cheddar, Truffle Rosemary, and Jalapeno Cheddar are 100% vegan and incredibly addicting. We can't help but finish a whole bag in one sitting—yes, they're that good. Did we mention that this savory snack is grain-free, nut-free, and contains zero grams of sugar! We'll just be over here munching on Jalapeno Cheddar—a VegOut favorite!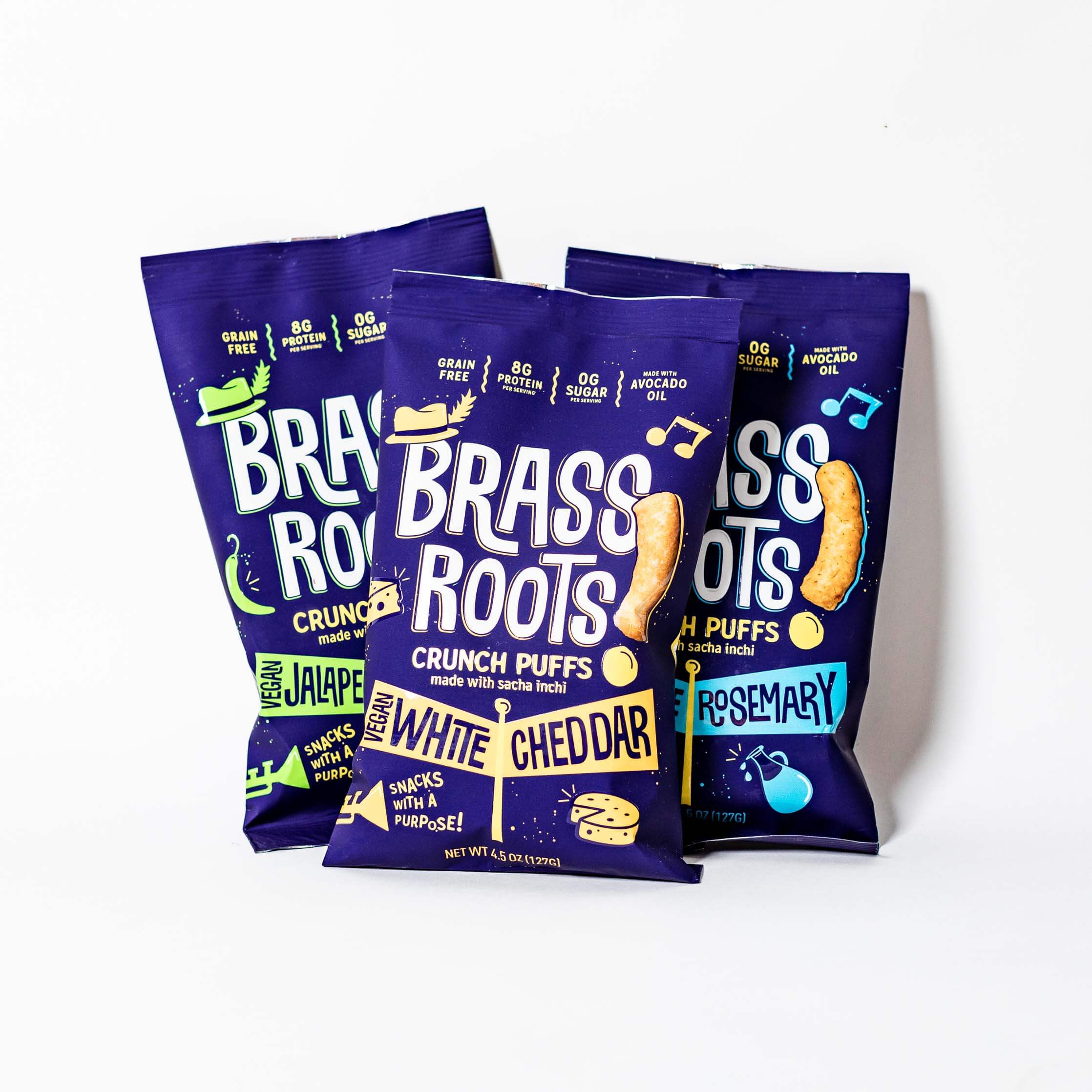 Vegan Rob's
Vegan Rob's Dragon Puffs—the ultimate vegan substitute to our childhood favorite, the hot cheetos. "Fire" is the only word to describe this smoky and slightly spicy nosh. What if we told you it gets better? The gluten-free snack has added probiotics, which makes it a health food right? We're sold!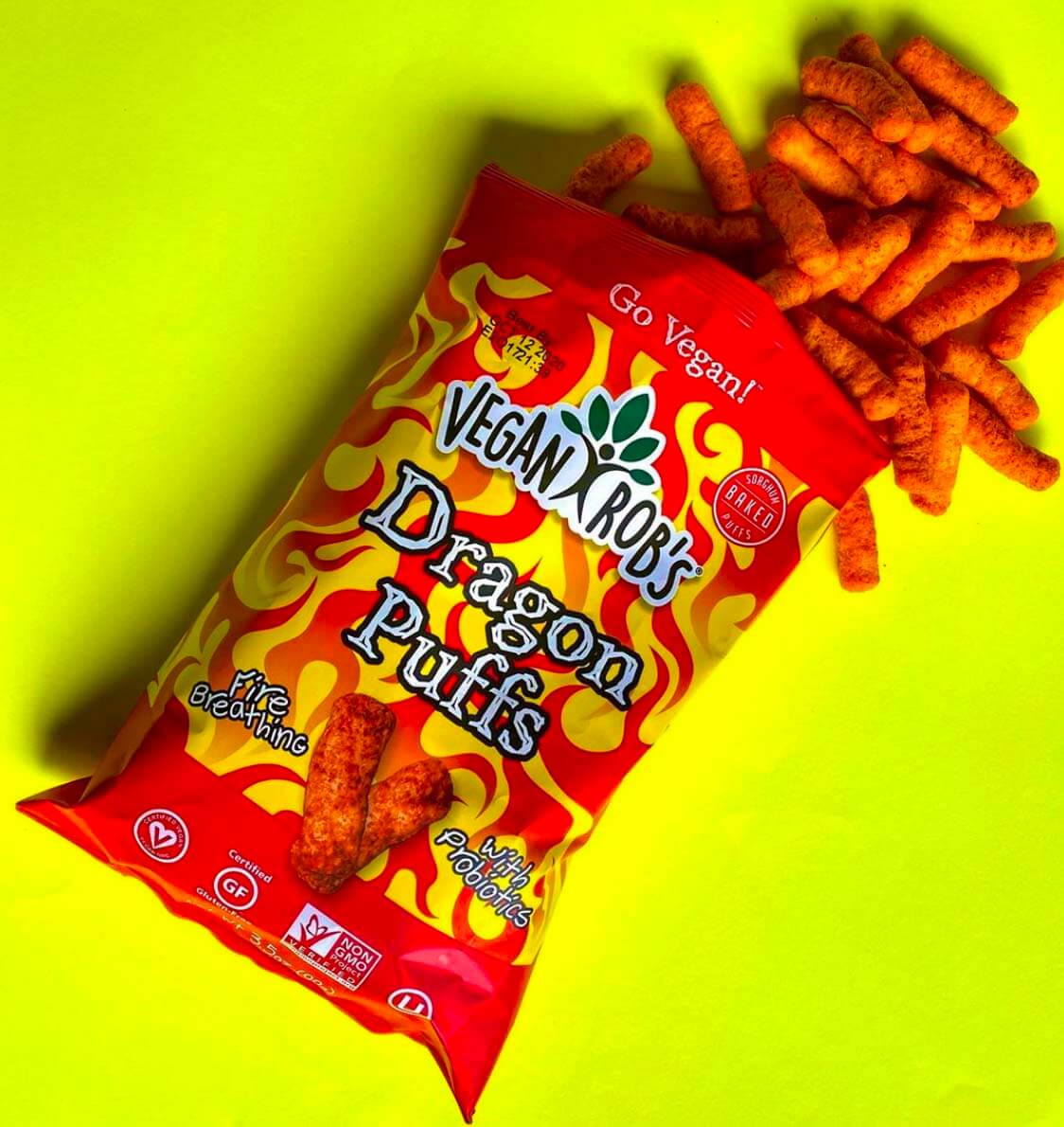 Snacklins
Snacklin is an "eat the whole bag" kind of good. Each package is only 80 calories, and the ingredients are simple—yuca, mushroom, sunflower oil, and seasonings. Looking for a paleo-friendly and vegan snack? The Snacklins Nacho has a crunchy, airy texture, and goes perfectly with a Chicago-style hot dog.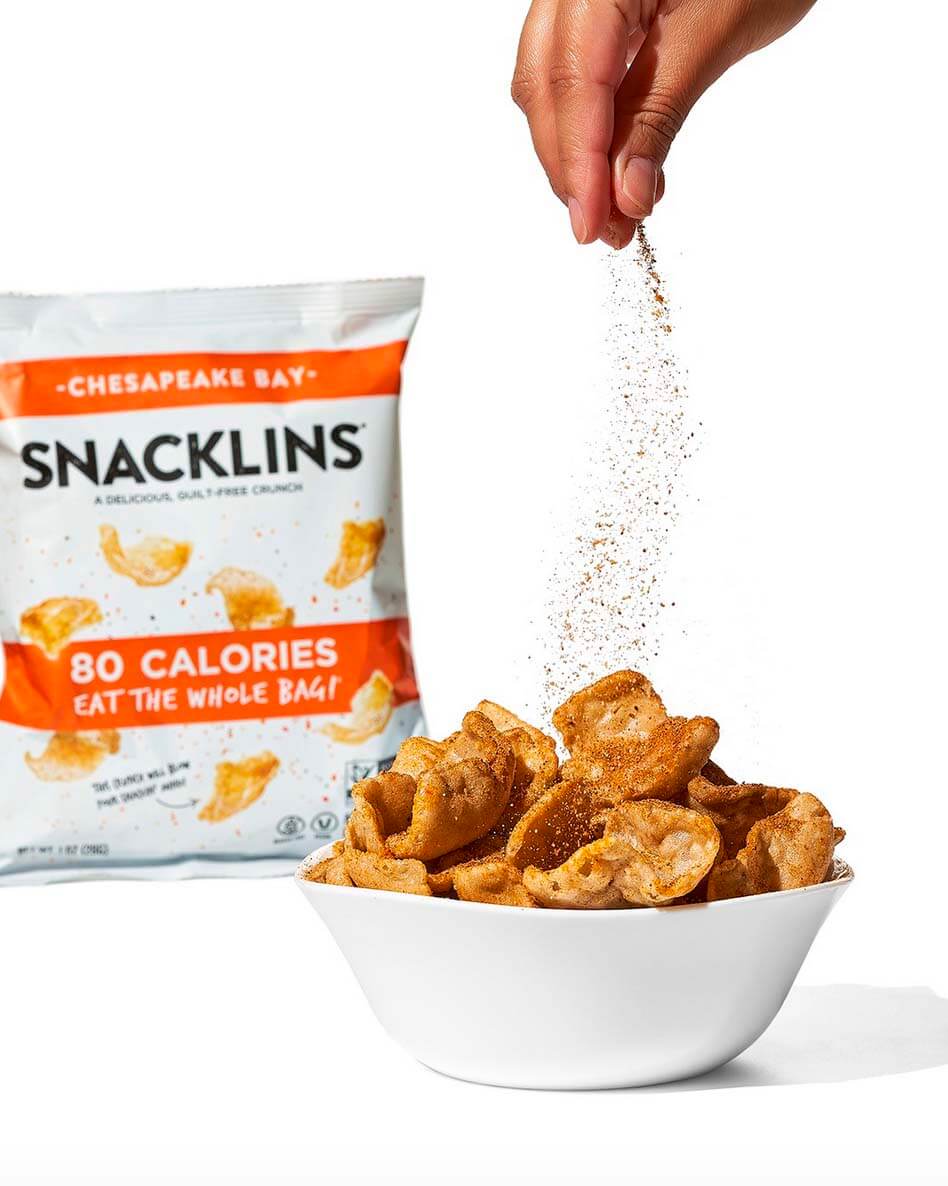 KaPop
KaPop Dairy-free Cheddar Puffs—reminiscent of your favorite childhood cheese balls, are a healthier alternative. The product is made with sorghum, sunflower oil, and seasonings. Never mind us—we'll just be over here putting together a snack plate of puffs, vegan cheese, and some chocolate!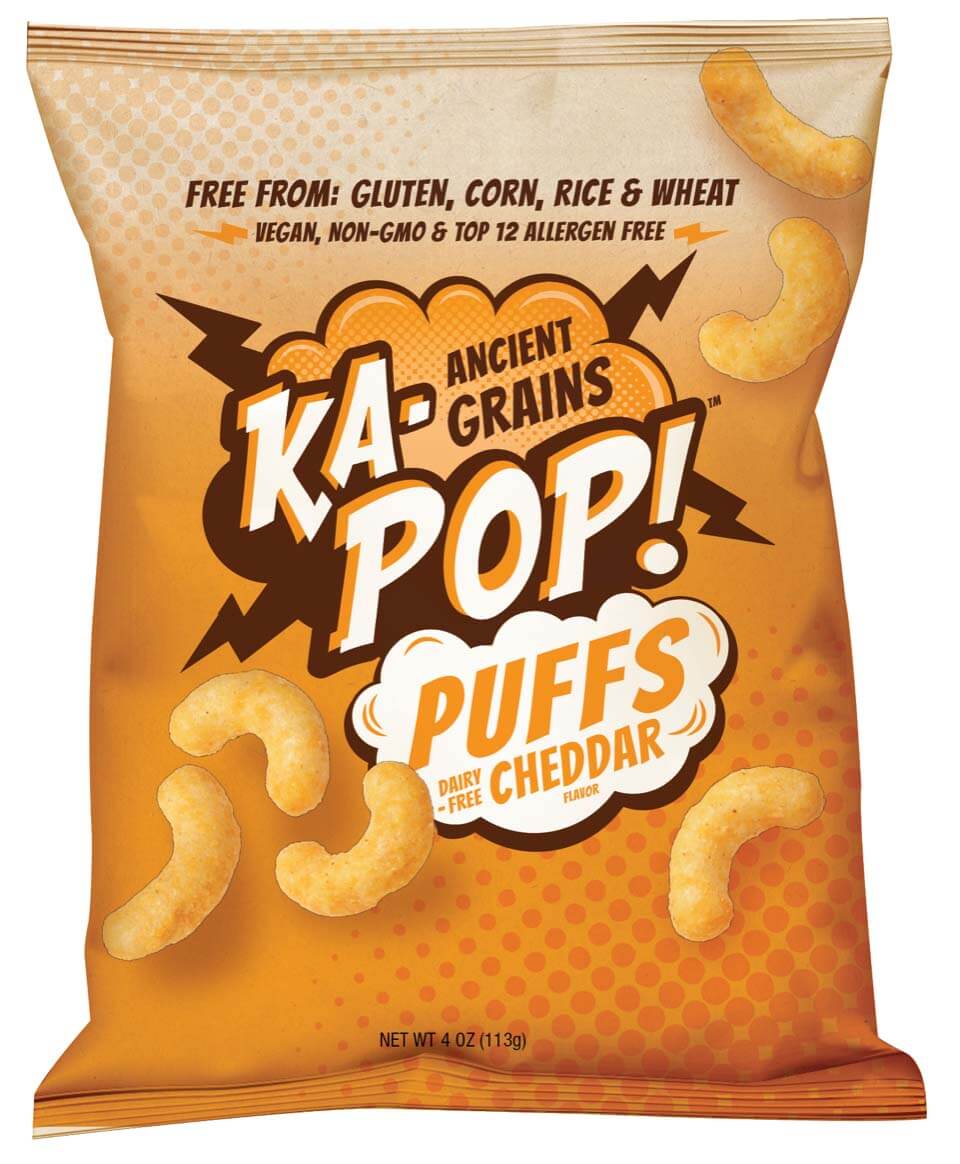 Hippeas
Hippeas uses chickpeas in their puffs—a bean that provides plant-based protein, fiber, and various nutrients for healthy skin. This dairy-free alternative is also free of soy and gluten.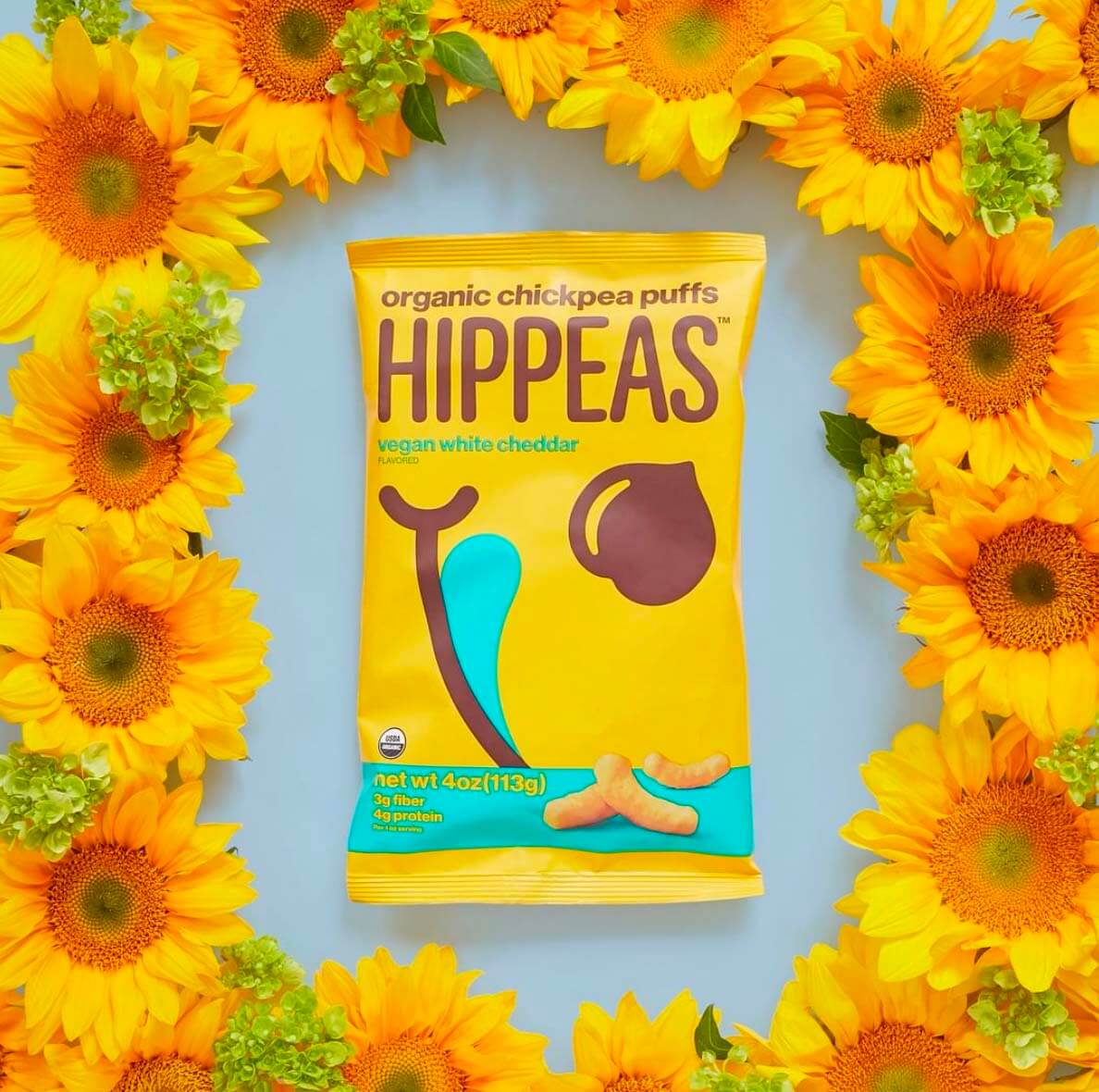 P-nuff Crunch
Who loves peanuts? Well, for those of you who can eat them, P-nuff Peanut Puffs (made with peanut protein powder, navy beans, and rice protein) provide a complete protein. Original, Cocoa, and Cinnamon flavors are all-vegan, gluten-free, and non-GMO.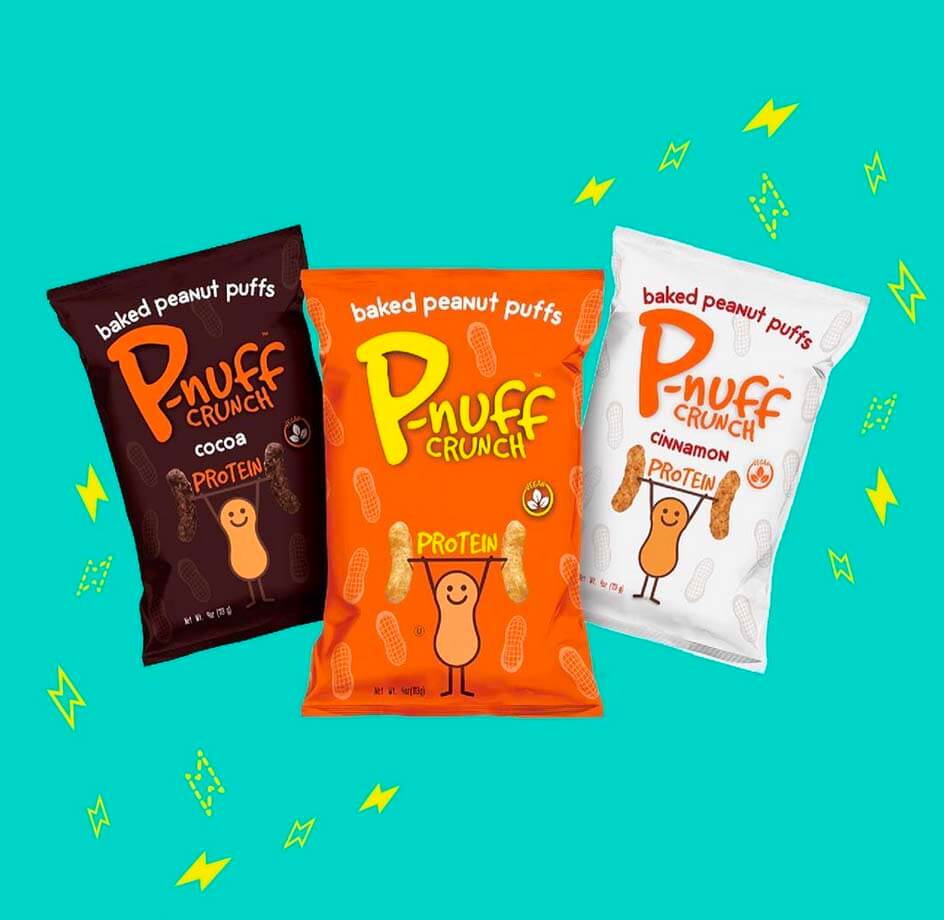 Beanfields
Beanfields—a brand known for their finger-licking good chips—offers Cracklins, puffed bites packed with flavor. This grain-free snack provides 4 grams of protein and 3 grams of fiber from beans. VegOut favorites include Korean BBQ, Ranch and Spicy Nacho!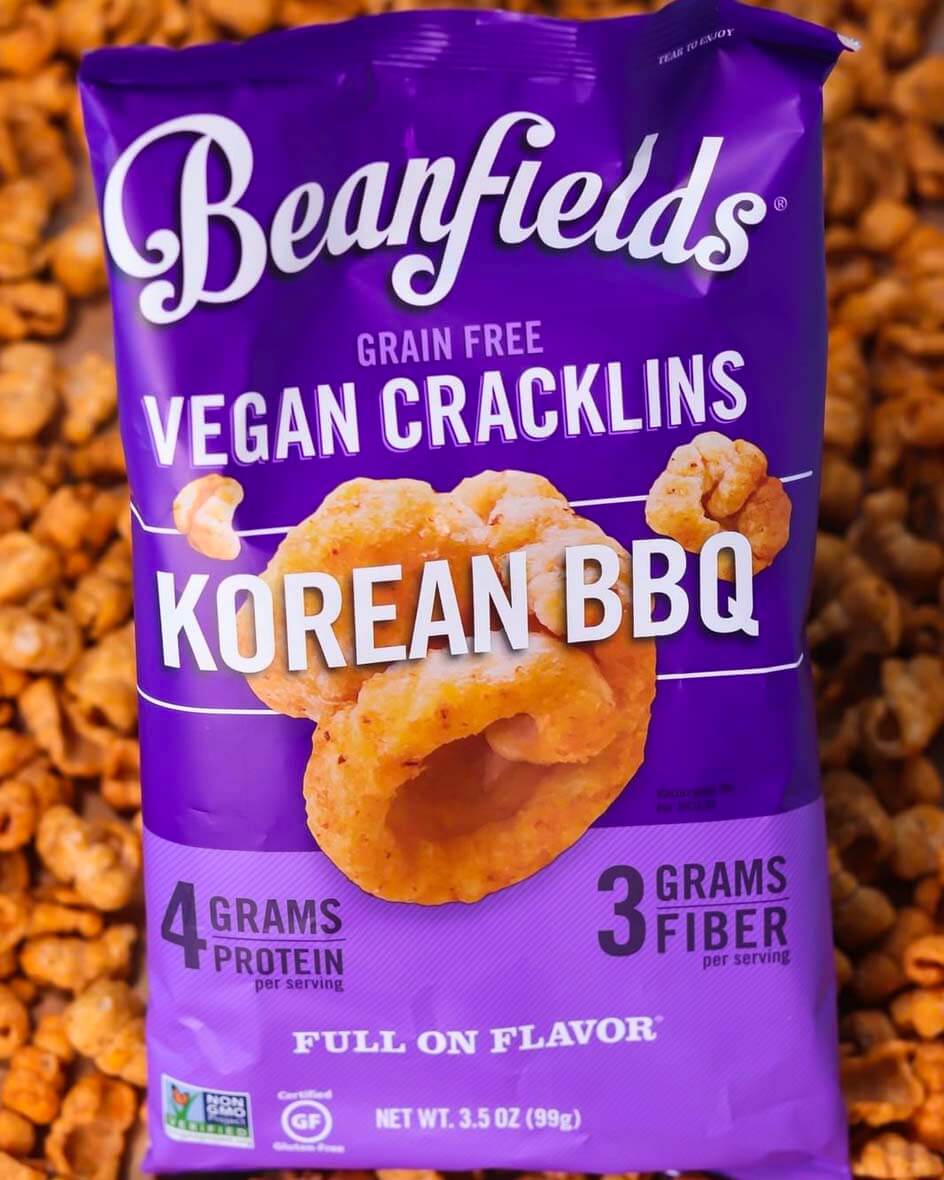 PopCorners
PopCorners Flex Protein Crisps in Barbecue are vegan! Disclaimer, not all varieties are vegan-friendly so double check the flavor. This barbecue flavor does not disappoint—and the product is widely available for purchase.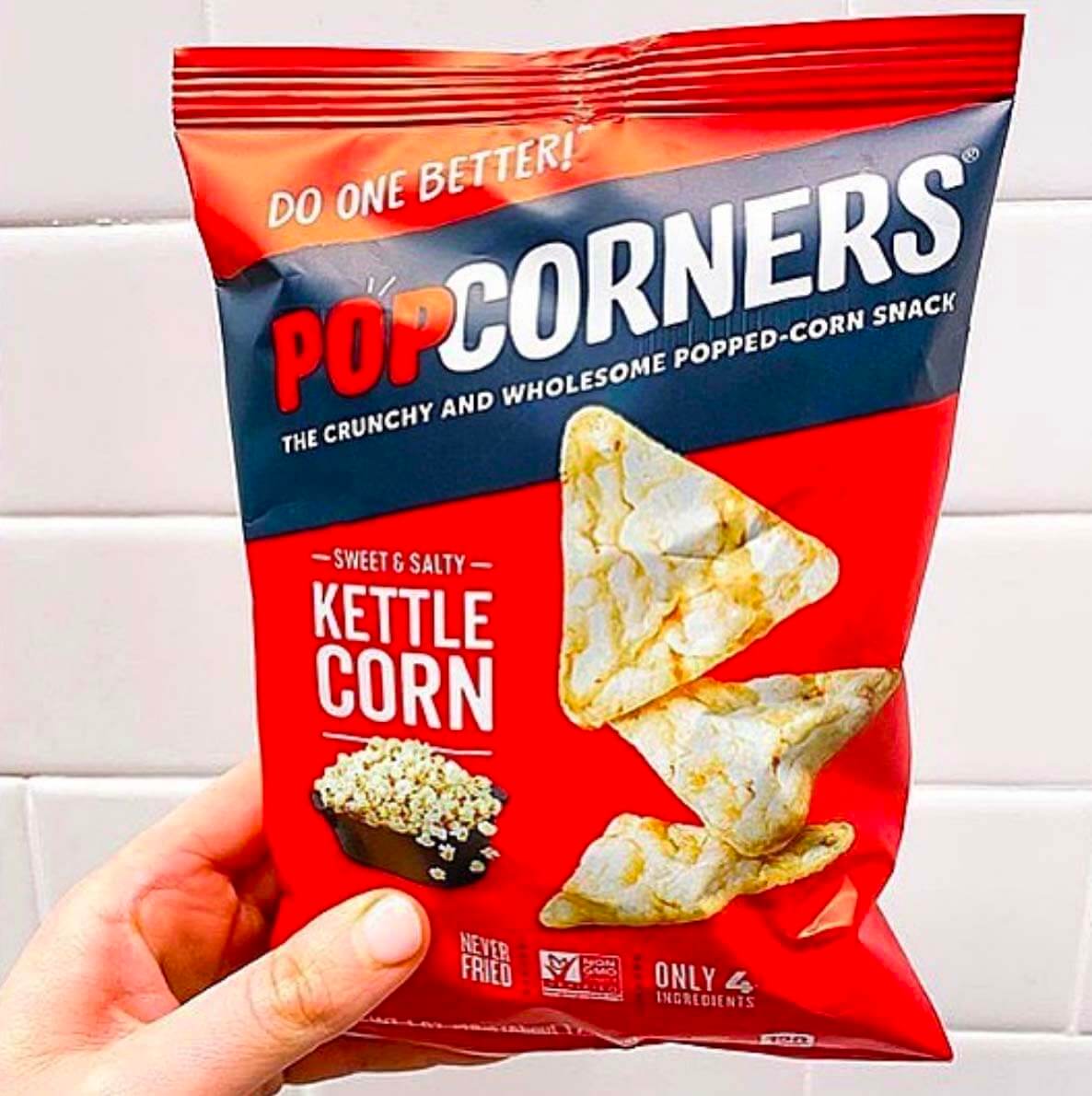 Photo credit: @kristentrackspoints