When you get a craving for that childhood favorite—peanut butter—you need a grown-up way to handle that. Whether it's breakfast, dessert, or a snack you're looking for, these brands have you covered.
Wholly Rollies
All-natural, frozen protein balls that contain just five ingredients (including peanut butter!) and are gluten-free, refined sugar-free, and non-GMO? What perfect world have we been dropped into? Wholly Rollies just upped the snacktime game!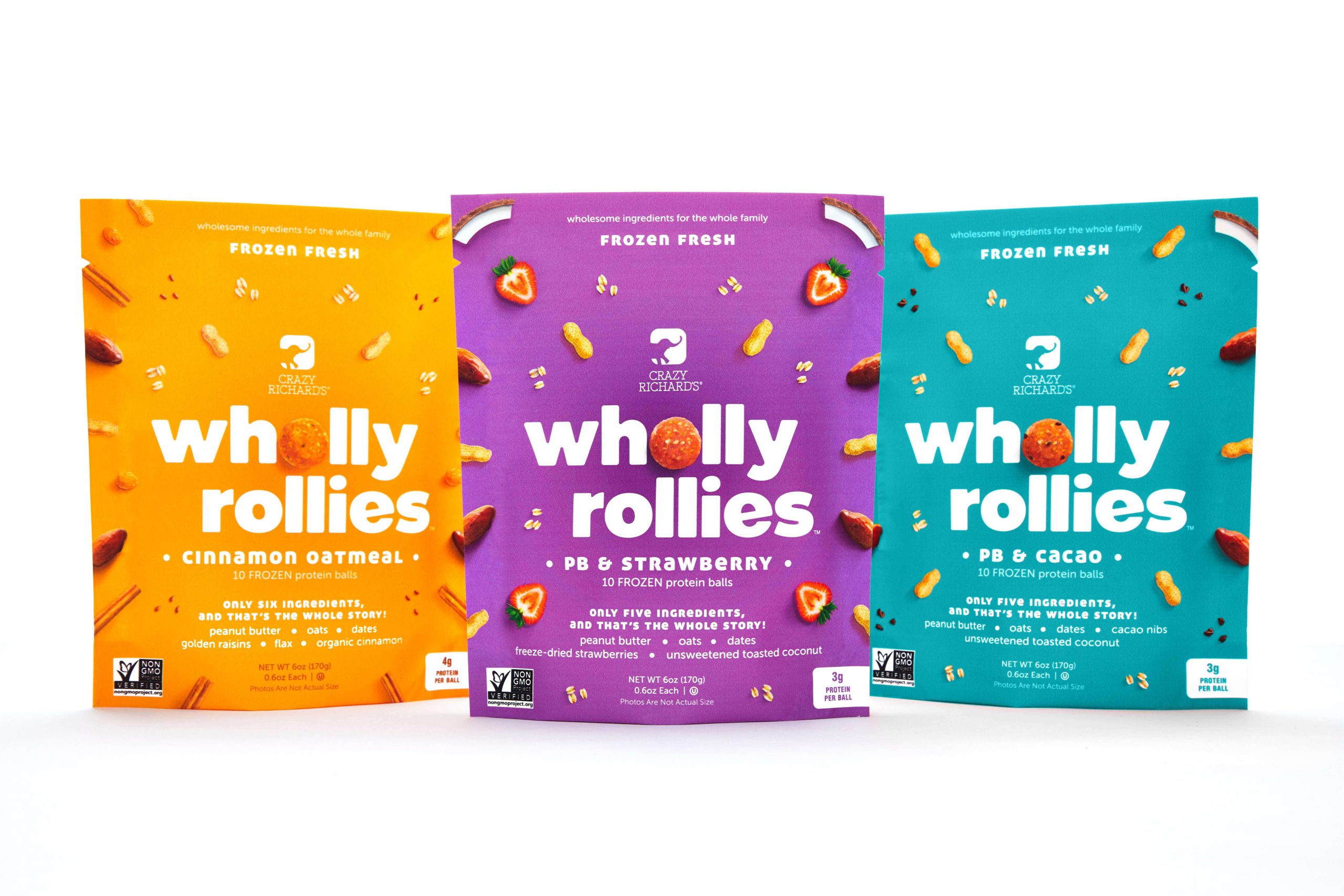 Coconut Cookies
Emmy's Organic Coconut Cookies and Cookie Bites, both available in peanut butter flavor (the Cookie Bites are chocolate-covered!) are just the right size to satisfy your urge for sweets. Individually wrapped or by the bag, these little treats are perfect for popping into your mouth as is (ask us how we know!).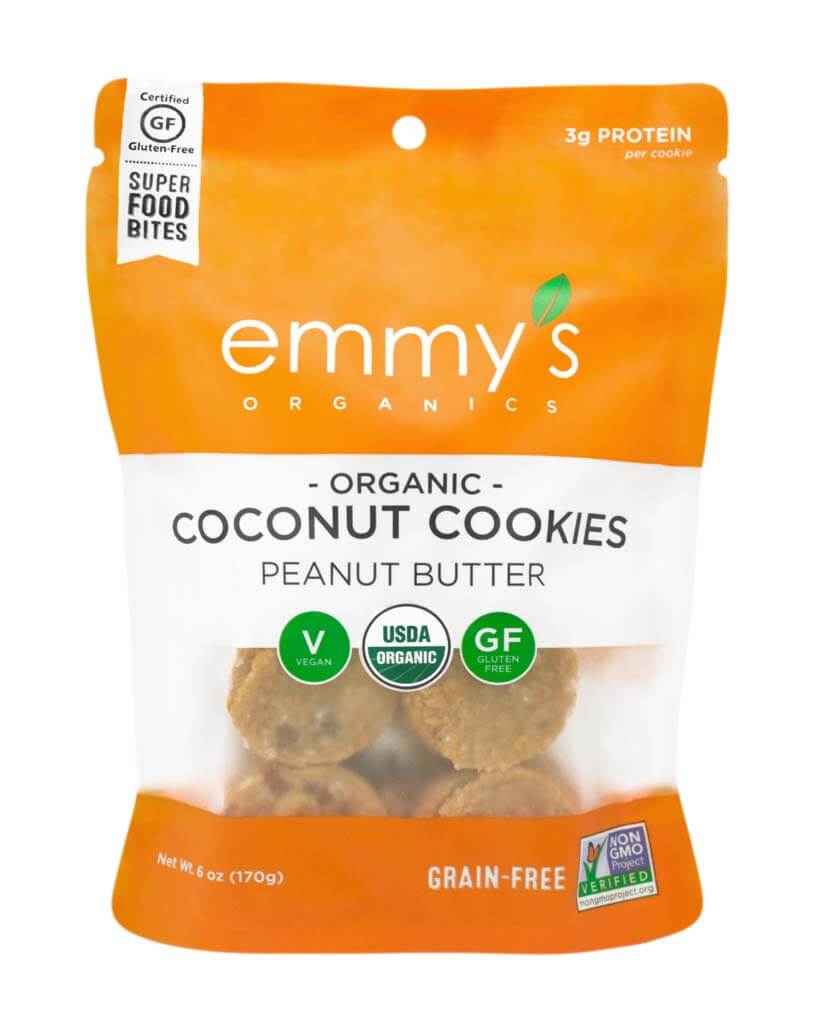 Peanut Butter Cups
This Boulder-based company knows a thing or two about peanut butter. They stock the product by the jar or the 1.15oz packet and carry Dark Chocolate Peanut Butter Cups in regular size or mini. If you're not a fan of peanuts, but love you some nut butter, they also offer almond and cashew butters in varied flavors.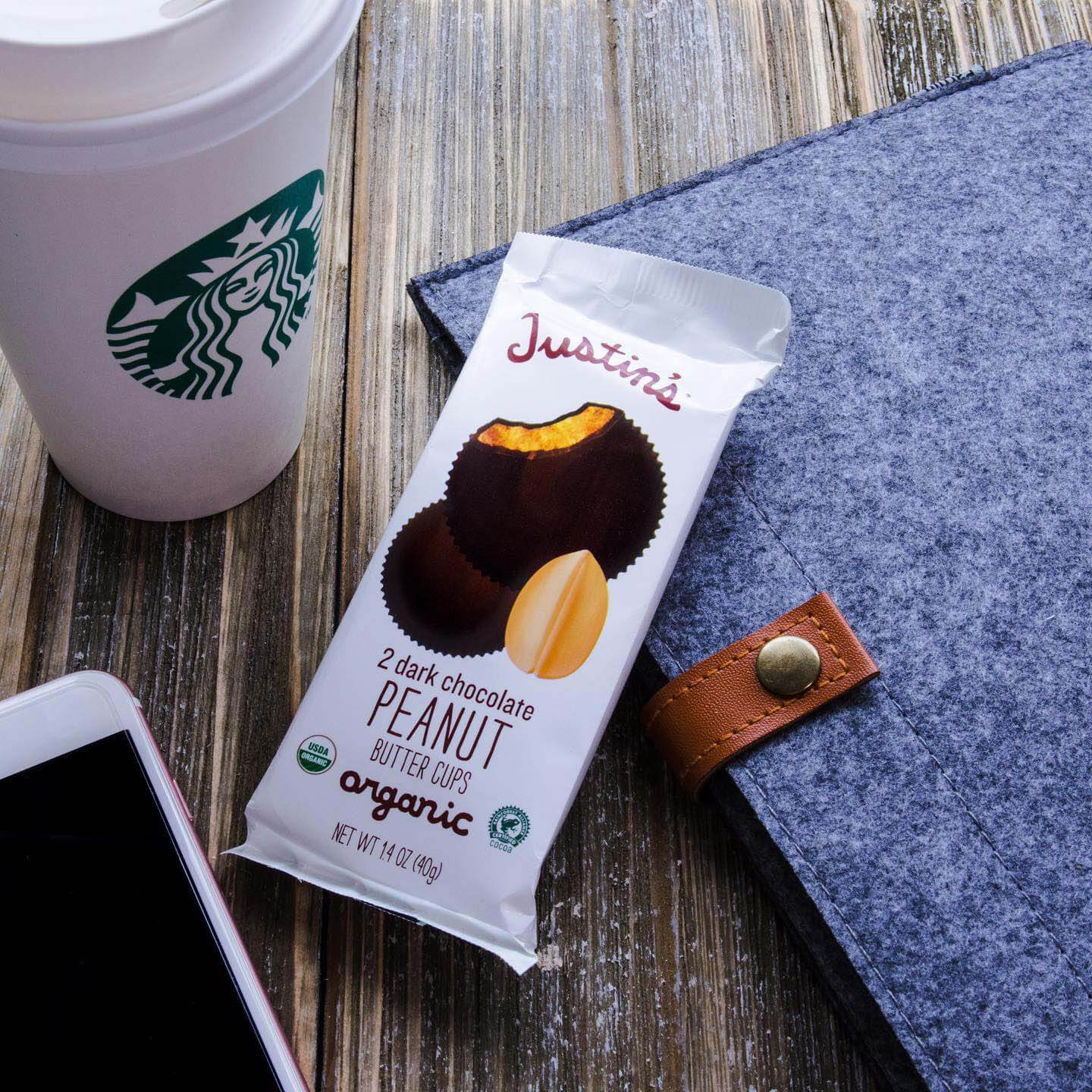 Ice Cream
Ben & Jerry's non-dairy pints include two peanut butter-centric flavors: P.B. & Cookies and Peanut Butter Half Baked. Both pair nicely with a large spoon and an evening of Netflix. When those tubs are empty, try one of the brand's other non-dairy flavors, including Netflix & Chilll'd, Colin Kaepernick's Change the Whirled, and more.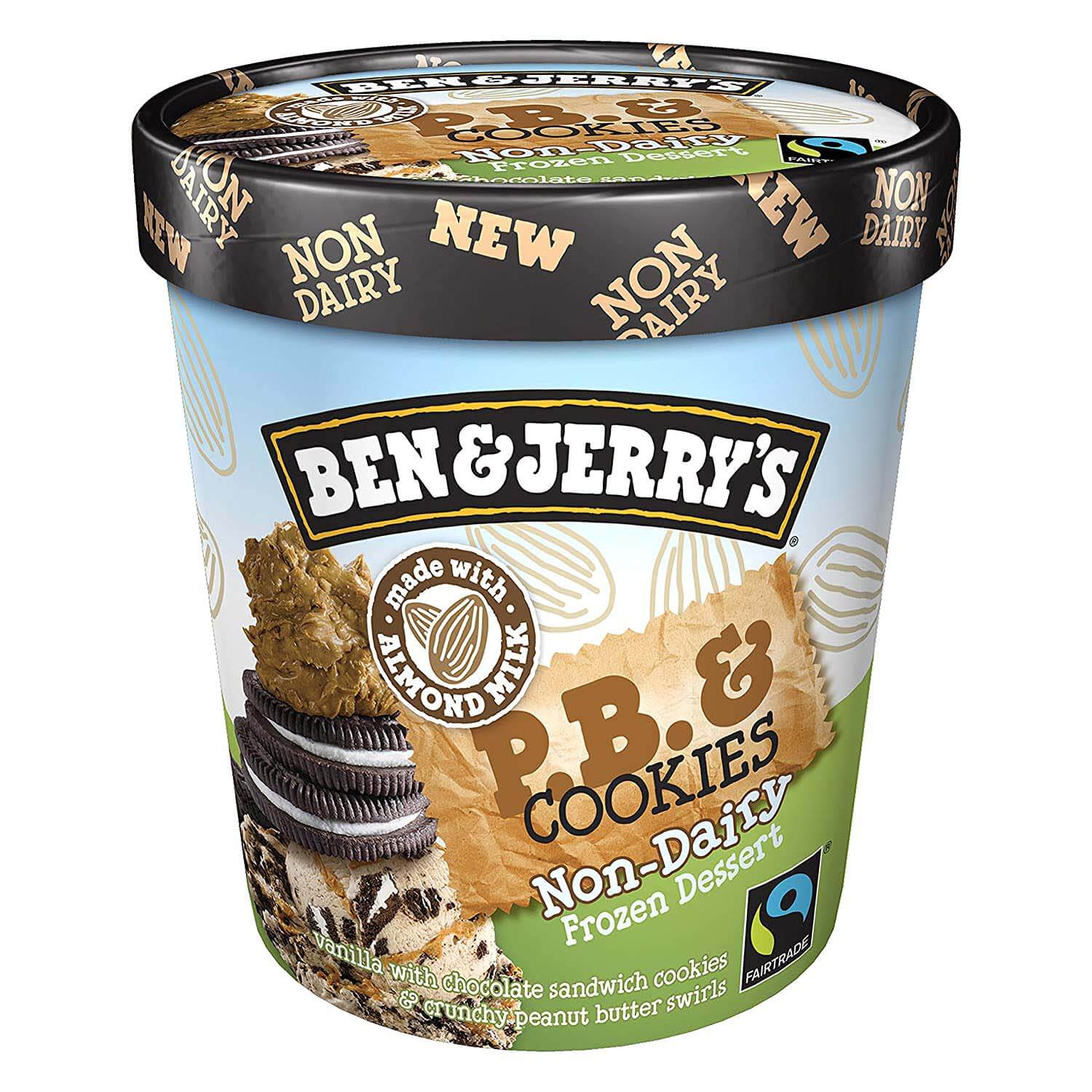 Protein Bars
For those times you need to throw an energy bar into your bag, go for GoMacro. They offer their protein bars in Double Chocolate + Peanut Butter Chips, Peanut Butter, and Peanut Butter Chocolate Chip, among others. While you're shopping, pick up some organic, gluten-free MacroBars for the kids.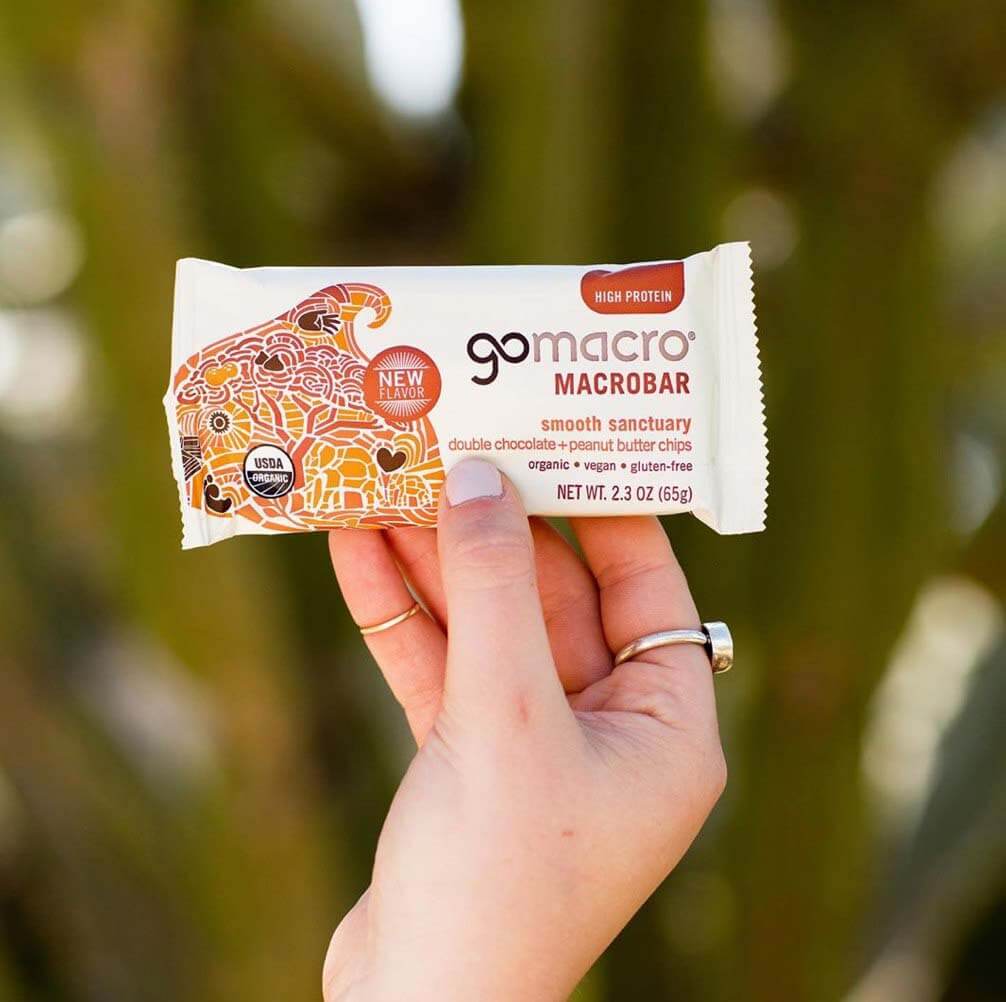 Energy Balls
These peanut butter and jelly-filled energy bites are the perfect snack to keep you fueled throughout your day. If a whole foods treat wrapped in recyclable packaging is your midday jam (see what we did there?), then check out these goodies from this eco-conscious brand.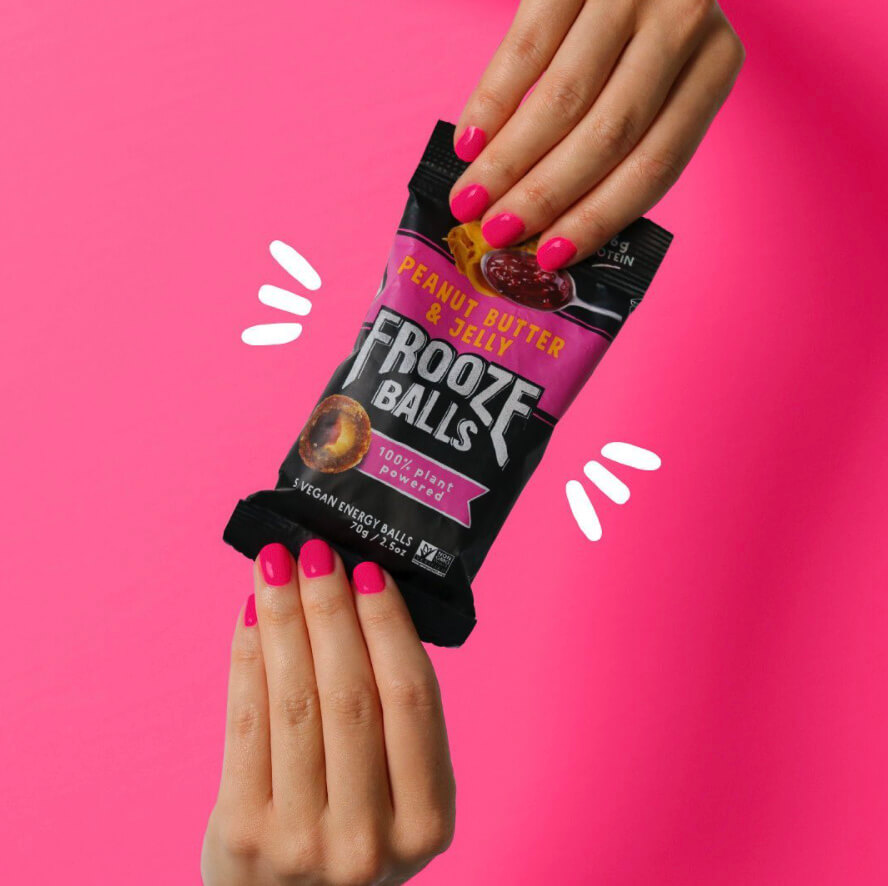 Protein Powder
Working on those gains? Let Planta help you out with their organic brown rice- and pea protein-based powder in Peanut Butter Cup, Peanut Butter & Jelly, and Peanut Butter Banana flavors. This plant-based protein powder is available as a one-time purchase or on a subscription basis.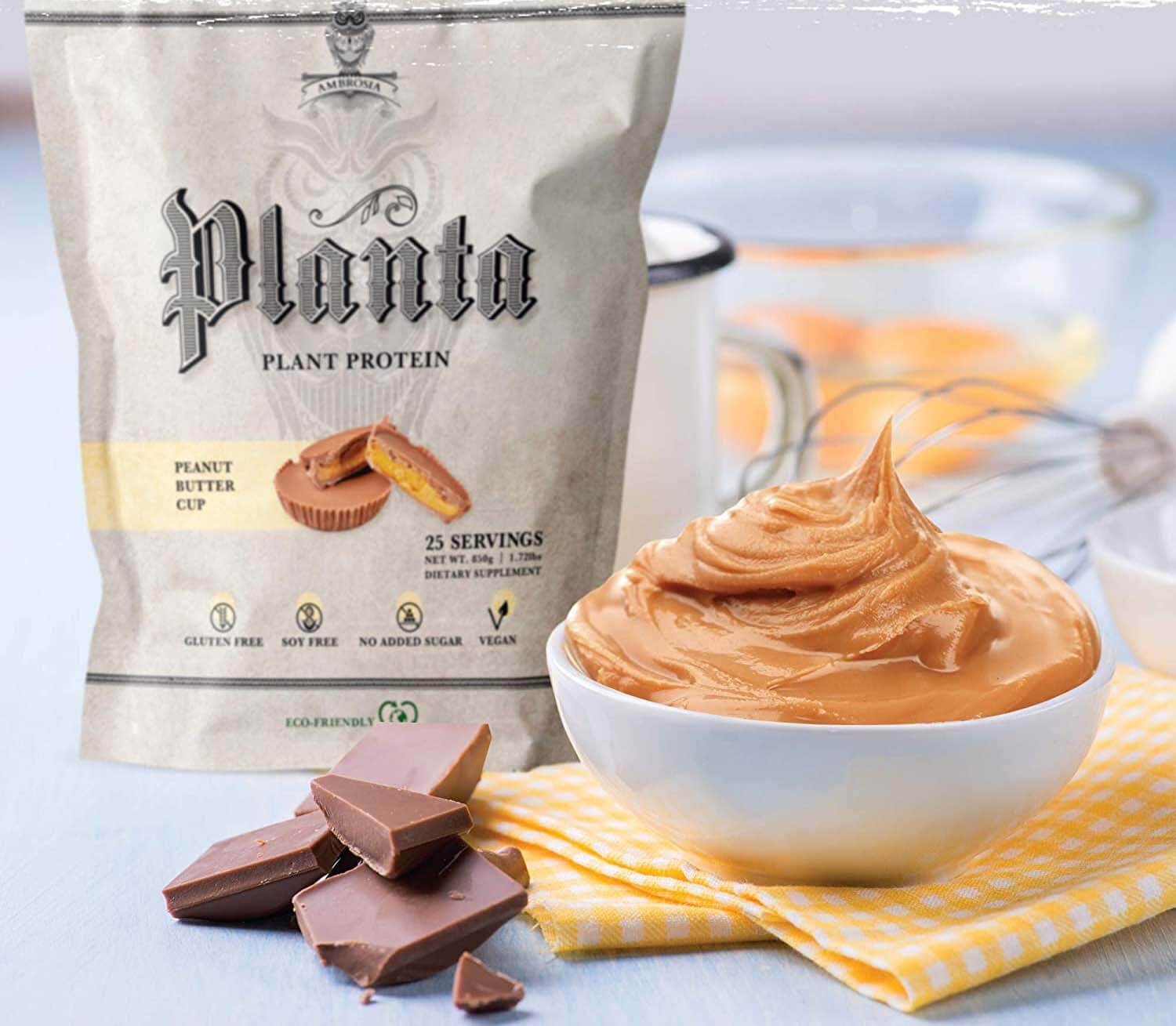 Oat Bars
For that home-baked goodness taste and feel, try Bobo's Oat Bars. This mother-daughter founded, small batch brand stocks their classic bars in Peanut Butter, Peanut Butter Chocolate Chip, and Peanut Butter & Jelly. You'll also find Peanut Butter & Jelly Stuff'd Oat Bites, Chocolate Peanut Butter Protein Toaster Pastries, and more.