There's a cultural shift toward plant-based proteins happening, and we've got the brands you're looking for. Whether it's a burger on the grill, vegan bacon for Sunday brunch, or a substitute for your favorite seafood, you'll find what you need from the products below. Many of these brands stock options in multiple categories, so be sure to head to their websites to check out all their offerings.
RELATED: 10 Plant-Based Burgers to Try (That Aren't Impossible or Beyond)
---
Want even more vegan news, food, and lifestyle content? Subscribe to VegOut LA Magazine or VegOut NYC Magazine!
Beef
OZO
Serving up patties and grounds in both Original and Mexican Seasoned, this brand clocks in with a whopping 22g of protein per serving. The soy-free burger is composed of pea and rice protein in addition to shiitake mushroom. We like ours with good old lettuce, pickle, onion, and tomato.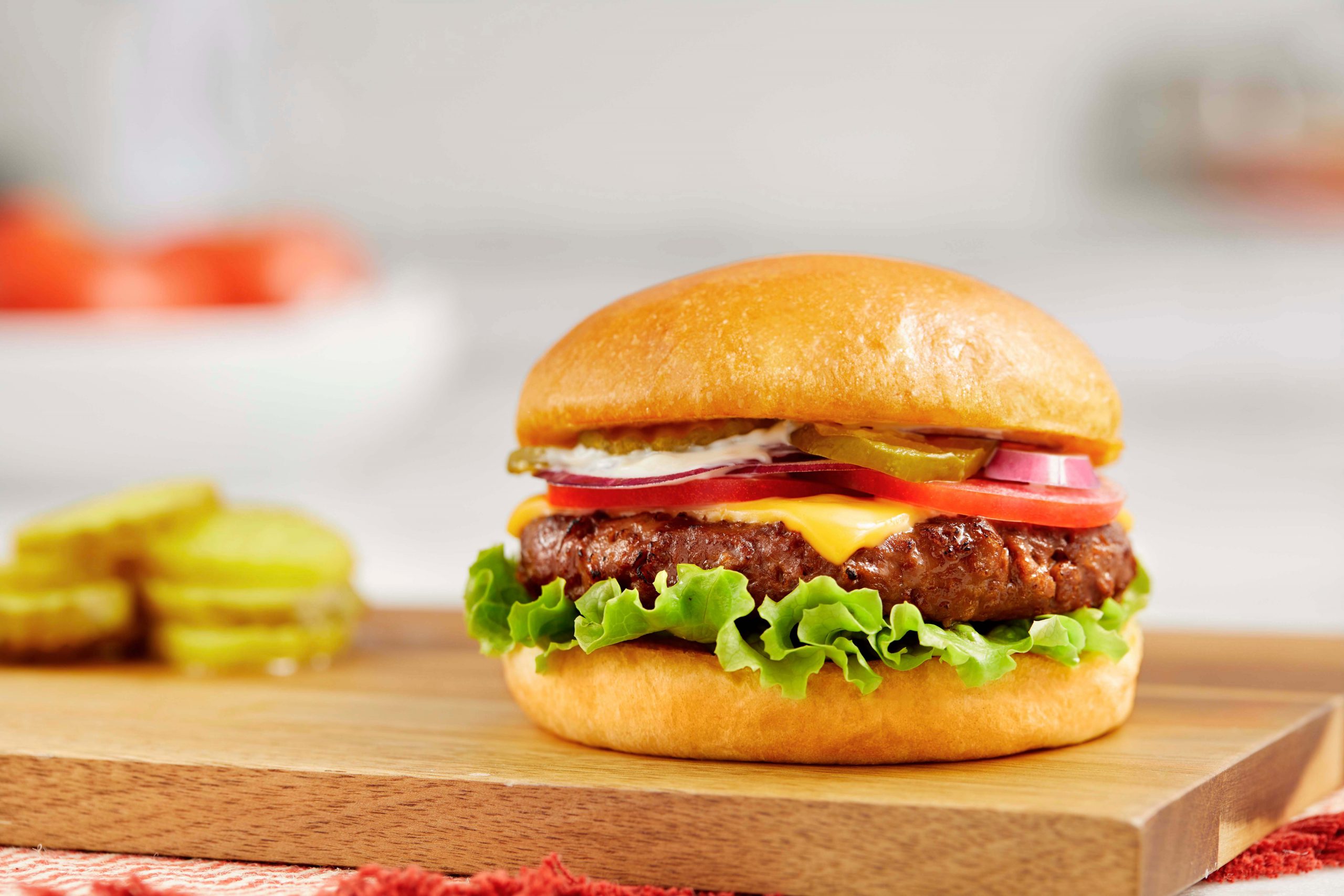 Pure Farmland
Pure Farmland offers not only gluten-free, soy-based vegan burgers (Simply Seasoned Plant-Based Burger Patties and Plant-Based Burger Patties with Dairy Free Cheddar Alternative), but plant-based meatballs and pre-seasoned protein starters (grounds) as well. Make a stop at Trader Joe's for some of their Cashew Fiesta Dip and salsa, fry up some Pure Farmland grounds, and you've got yourself Taco Tuesday any day you darn well please.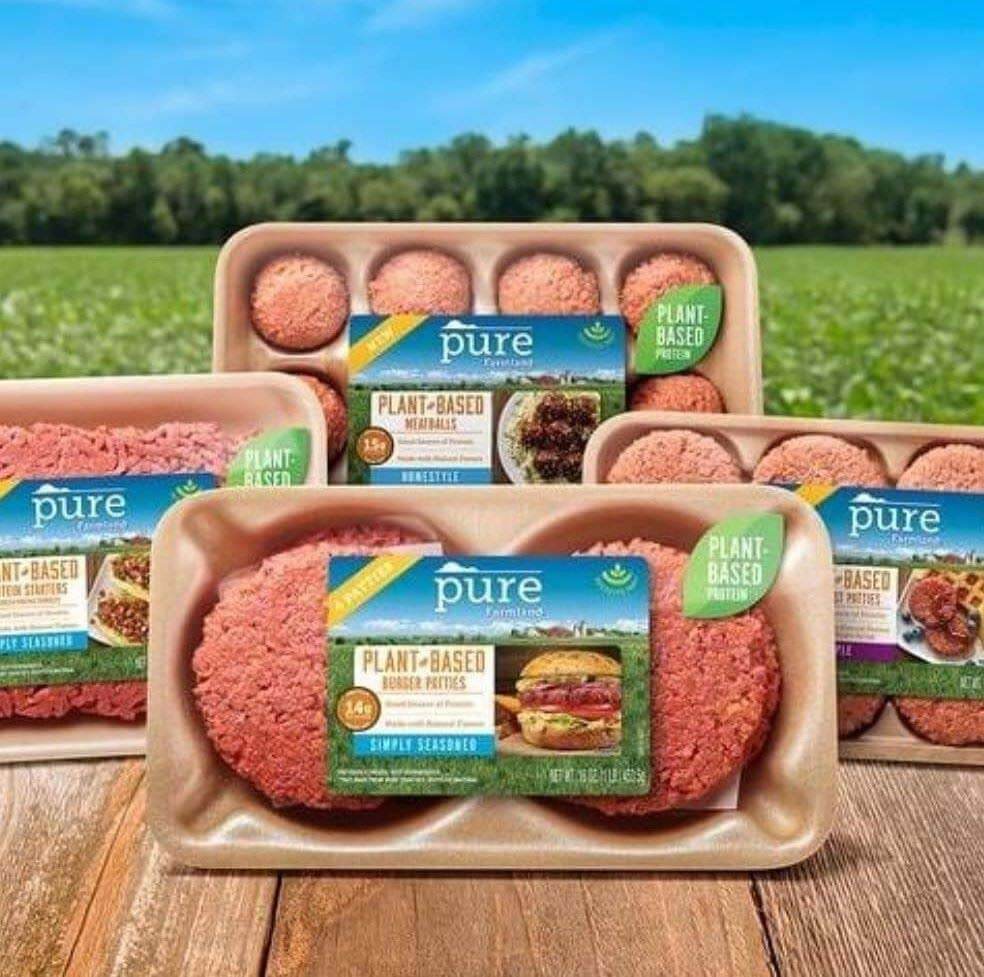 Sweet Earth
Sweet Earth's Awesome Burger and Awesome Grounds are—shall we say it?—freaking awesome! This yellow pea protein-based product pairs nicely with TJ's Cheddar Style Slices, a thick wedge of tomato straight from the garden, and a gluten-free bun. Throw a baked potato on the grill and whip up a side salad with vegan ranch, and you've got yourself a proper barbecue.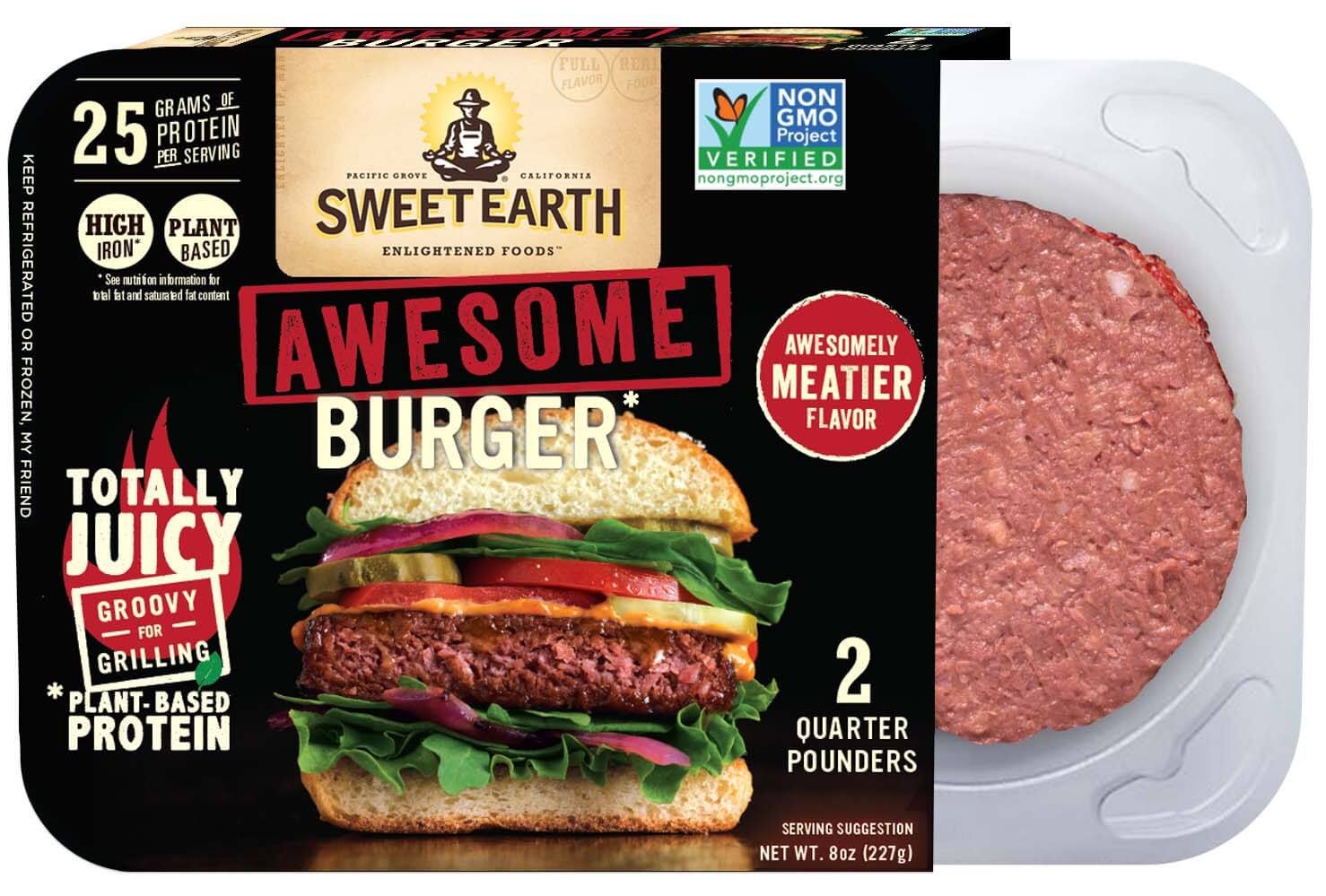 Don Lee Farms
Shopping at Costco? Pick up a pack of Don Lee Farms's Better Than Beef burgers. This organic, gluten-free patty sports the tagline, "Better on the grill and better for the planet." Crafted to sizzle like its meat-centric rivals, it rounds out nicely with BBQ sauce and pickle chips. While you're at Costco, don't forget to grab some Nature's Bakery Fig Bars for snacking with Netflix later. Don Lee Farms also offers Better Than Beef crumbles.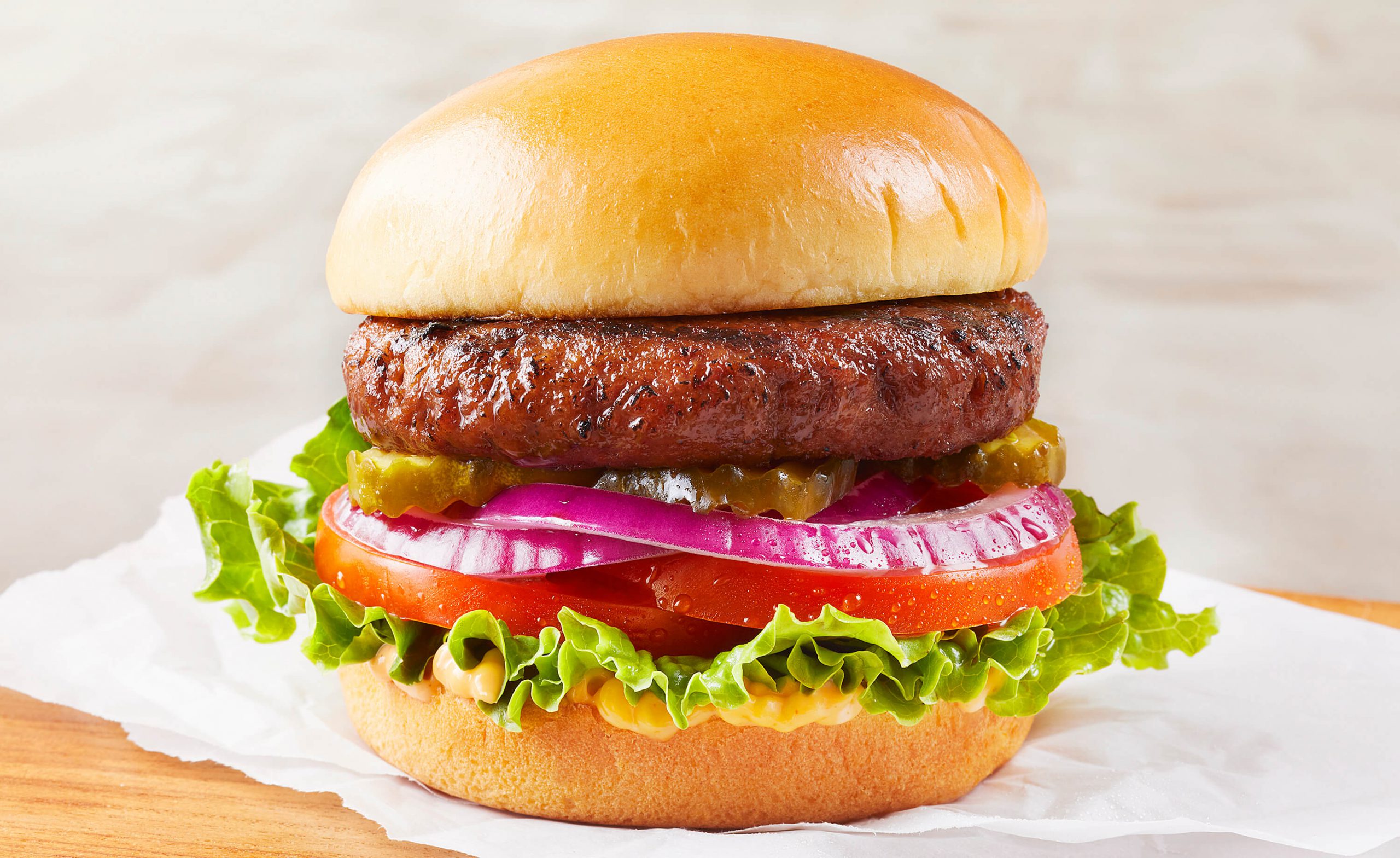 Before the Butcher
Before the Butcher stocks its UNCUT Plant-Based Burger—a gluten-free, non-GMO, soy-based patty that's available in grocers nationwide. Want their "beefy" burgers for the rest of the fam, but prefer something else for yourself? Try their Plant-Based Chicken Burger or Plant-Based Turkey Burger instead. You're welcome.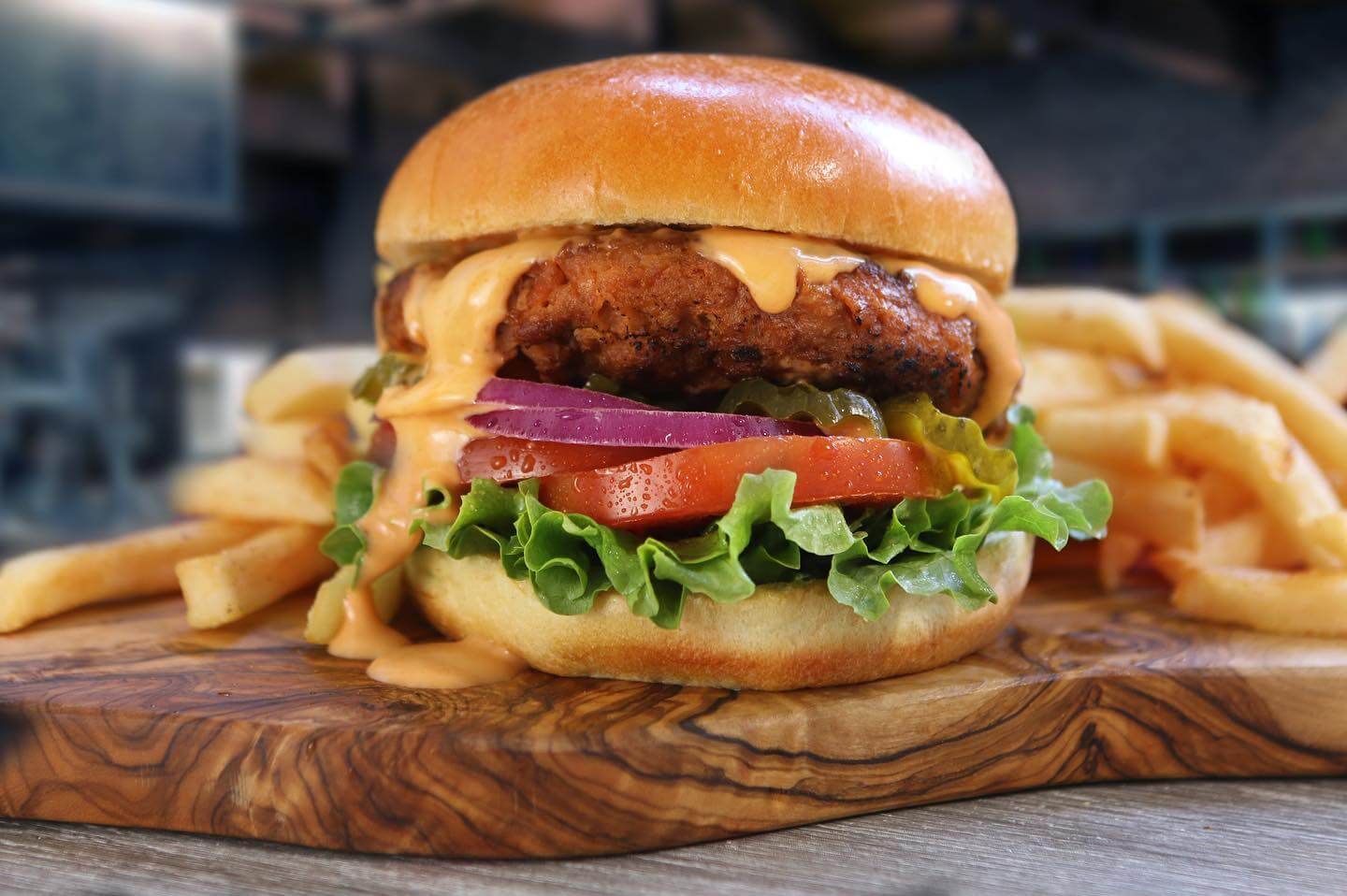 Chicken
Gardein
Whether it's Crispy Golden Chik'n Nuggets for the kiddos (or you—we won't judge!) or Teriyaki Chik'n Strips for that stir-fry you've got planned, this brand has got your back. Try their Chick'n Scallopini and their Seven Grain Crispy Tenders while you're at it. Don't forget to pick up some Ray's No Sugar Added Barbecue Sauce for those nuggets while you shop.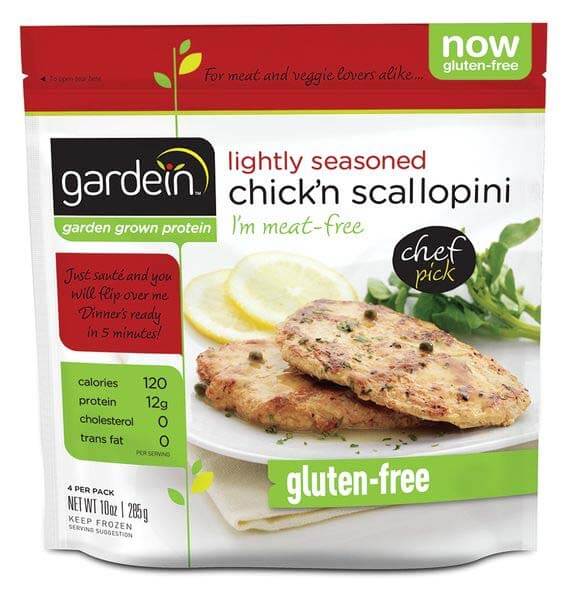 Boca
This granddaddy of plant-based brands serves up their Chik'n Patties in Original and Spicy. Looking for nuggets? They've got those too. Don't forget #allthevegantoppings like avo and bacon, cheez slices and ranch, or just a simple slather of Vegenaise.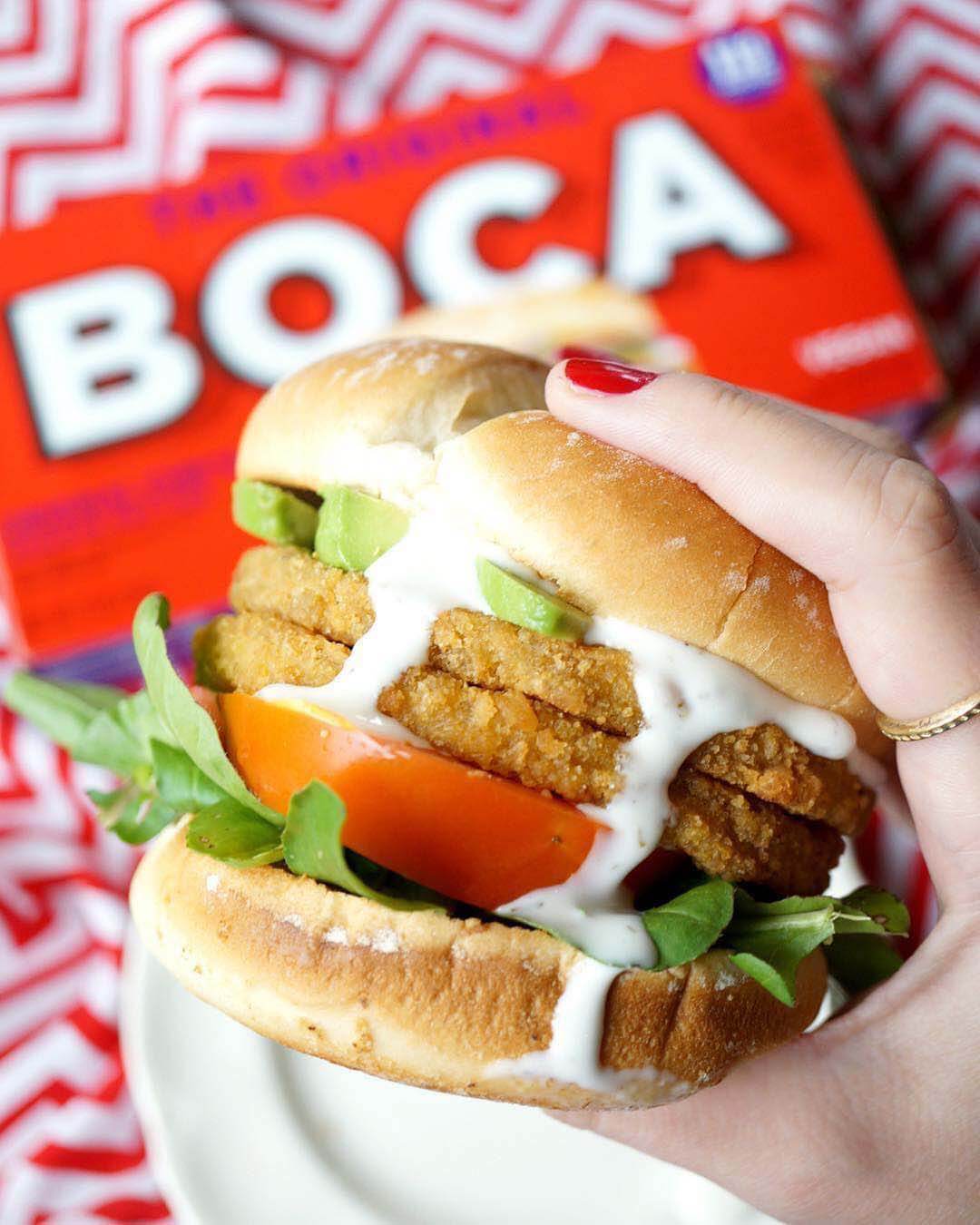 Photo credit: @thebakingfairy on Instagram
Trader Joe's
Have we mentioned Trader Joe's? If you're looking to keep dinner simple, go for a bag of their Chickenless Mandarin Orange Morsels (perfect with broccoli and rice) or Chickenless Crispy Tenders. Add some guac and salsa, and you've got yourself a meal.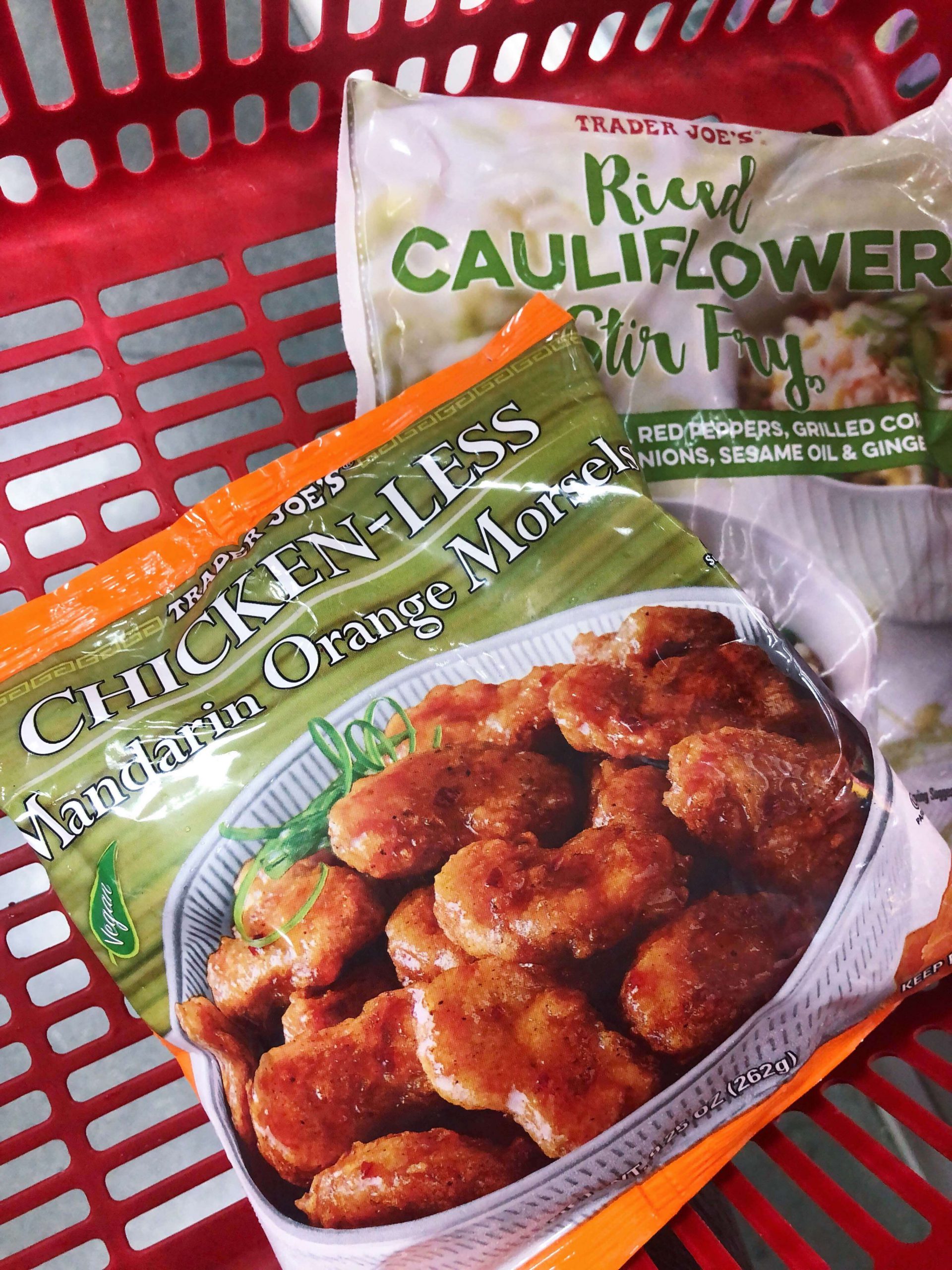 Quorn
Spice up your evening with Quorn's Buffalo Dippers (don't forget the vegan ranch!) or Vegan Meatless Chipotle Cutlets. Add beans, rice, an adult beverage—and dinner is served. Be sure to check labels as not all Quorn products are vegan.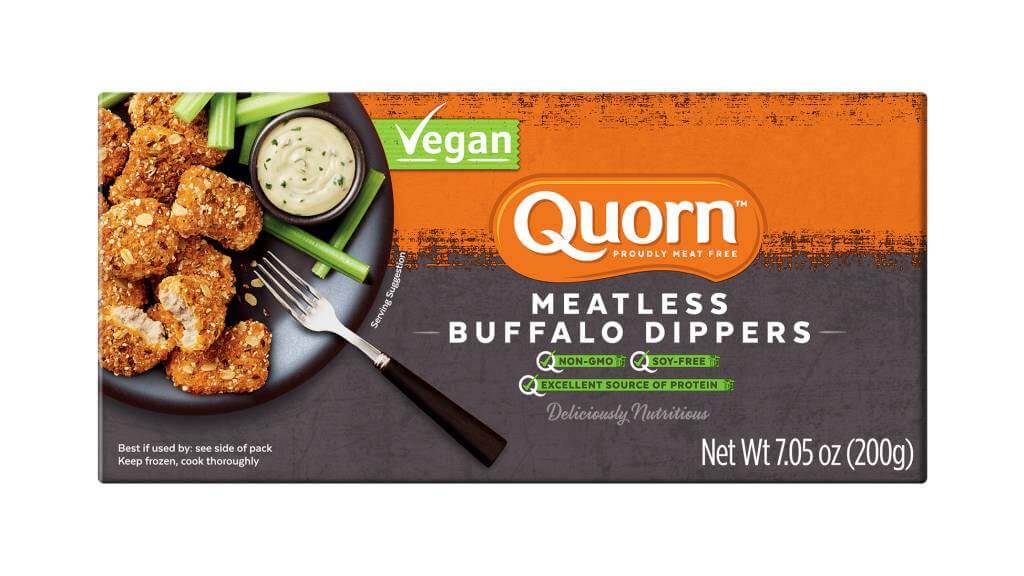 Pork
Lightlife
You've got options with Lightlife! Choose from their Organic Smoky Tempeh Strips (a savory sweet product reminiscent of the traditional favorite) or their Smart Bacon. Coming in at a whopping 18g of protein per serving, the tempeh bacon can be baked, steamed, or fried. You'll want to cook up that Smart Bacon in a skillet or the oven.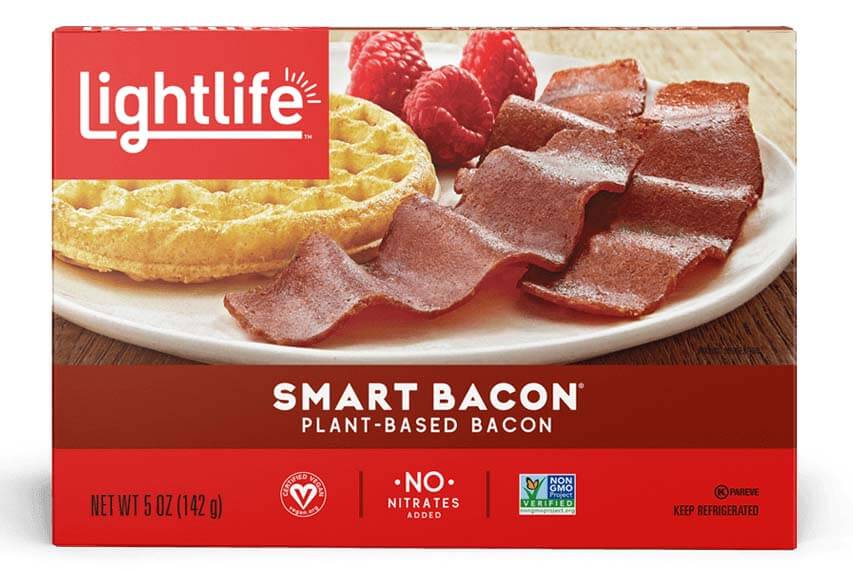 Tofurky
You know them for their holiday roasts and deli slices, you'll love them for their non-GMO Smoky Maple Bacon Marinated Tempeh Strips. At 13g of protein per serving, slide these up next to a JUST Egg scramble or a big pile of home fries and a serving of fresh fruit.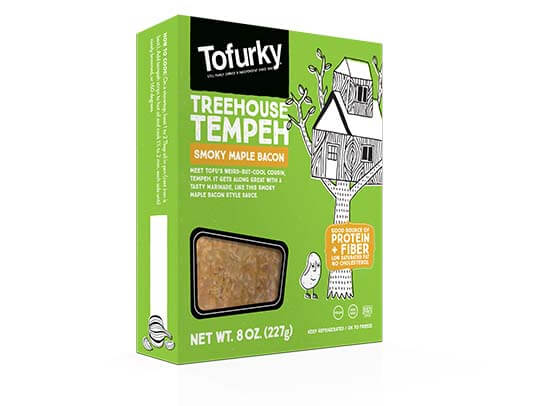 Yves Veggie Cuisine
These non-GMO slices are packed with 14g of protein per serving and side up nicely with a vegan bagel and a schmear of Spero Foods Sunflower Cream Cheese. Feeling indulgent? Try them with a Vegan "Eggs" Benedict.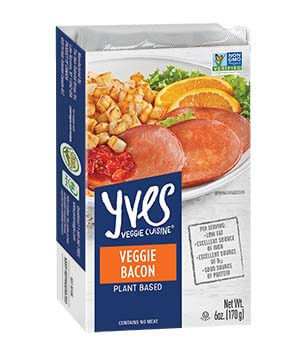 Seafood
Sophie's Kitchen
Sophie's Kitchen crafts gluten-free, soy-free, non-GMO, gourmet plant-based seafood. Try their Breaded Shrimp, Fishless Fillets, Crab Cakes, Smoked Salmon, and Toona (available in Sea Salt or Black Pepper).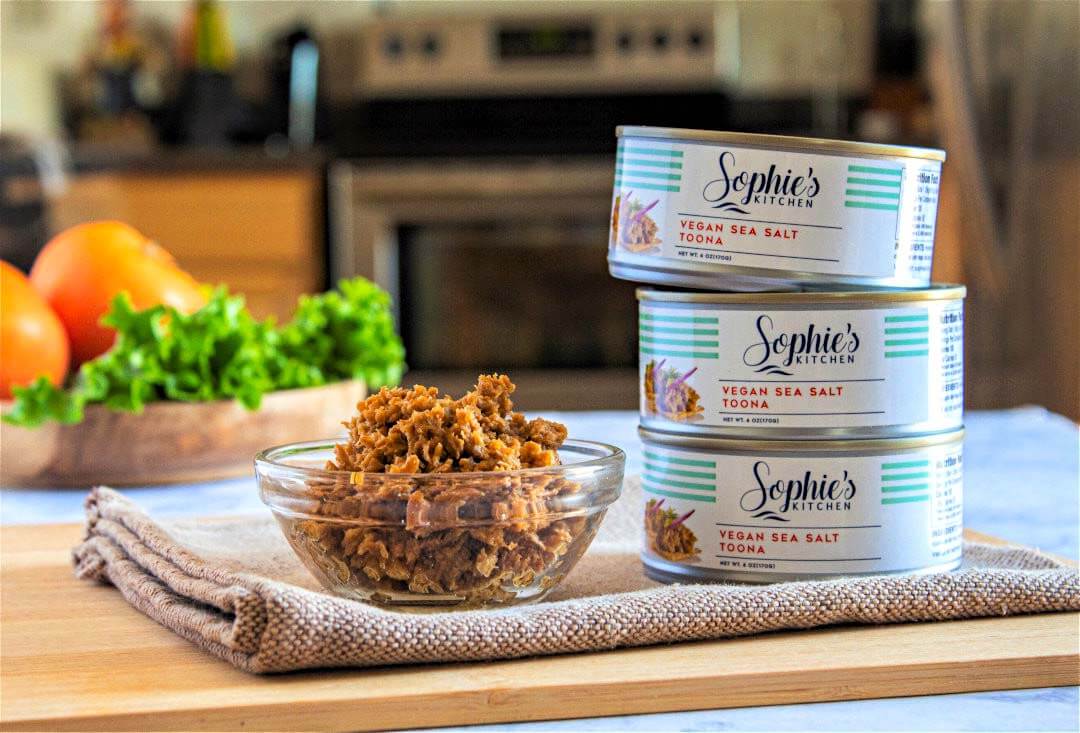 Loma Linda
A familiar face on vegan grocery shelves, Loma Linda has been a leader in plant-based foods since 1890. You might know them for their soy-based tuna—Tuno. Available in cans (Tuno in Spring Water, Tuno with Sriracha, and Tuno Lemon Pepper—which also comes in pouch variety) or in pouches (Tuno Thai Sweet Chili and Tuno Sesame Ginger), these products are gluten-free and non-GMO.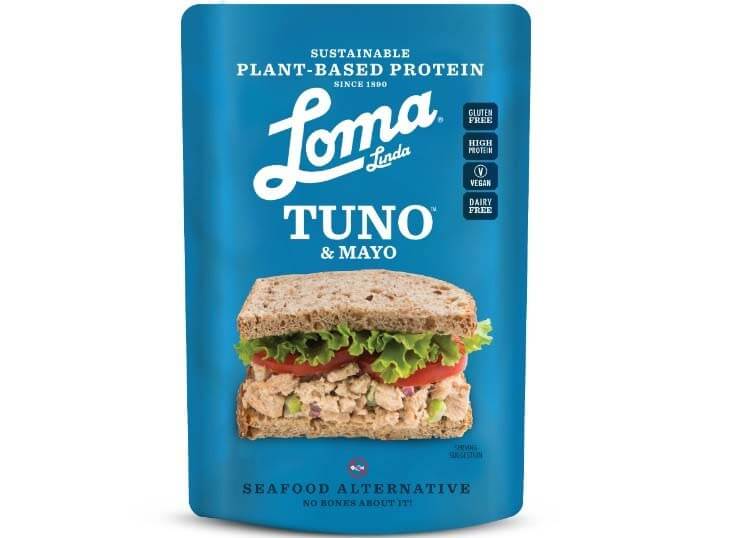 Feature image: Don Lee Farms