If you're embarking on an outdoor adventure, you'll want to gear up with these vegan items from Trader Joe's. There are many factors when it comes to planning a camping trip, such as picking a campsite, scouring out the best hiking trails, and finding a way to fuel up with limited resources. From protein bars and trail mix to hot dogs and s'mores, we'll show you how to recreate the most iconic camping staples––vegan style!
RELATED: The 13 Best Vegan Canned and Bottled Lattes
---
Want even more vegan news, food, and lifestyle content? Subscribe to VegOut LA Magazine or VegOut NYC Magazine!
Breakfast
Cold Brew Coconut Cream Latte
Whether you slept like a baby on a fully-inflated air mattress or tossed and turned all night in an uncomfortable sleeping bag, this Cold Brew Coconut Cream Latte will wake you up in no time! No need to heat up water, buy a portable pour over contraption, or convince yourself that you like instant coffee––just store this caffeine-packed beverage in a cooler with a little bit of ice and pop it open when you need an energy boost. Easy!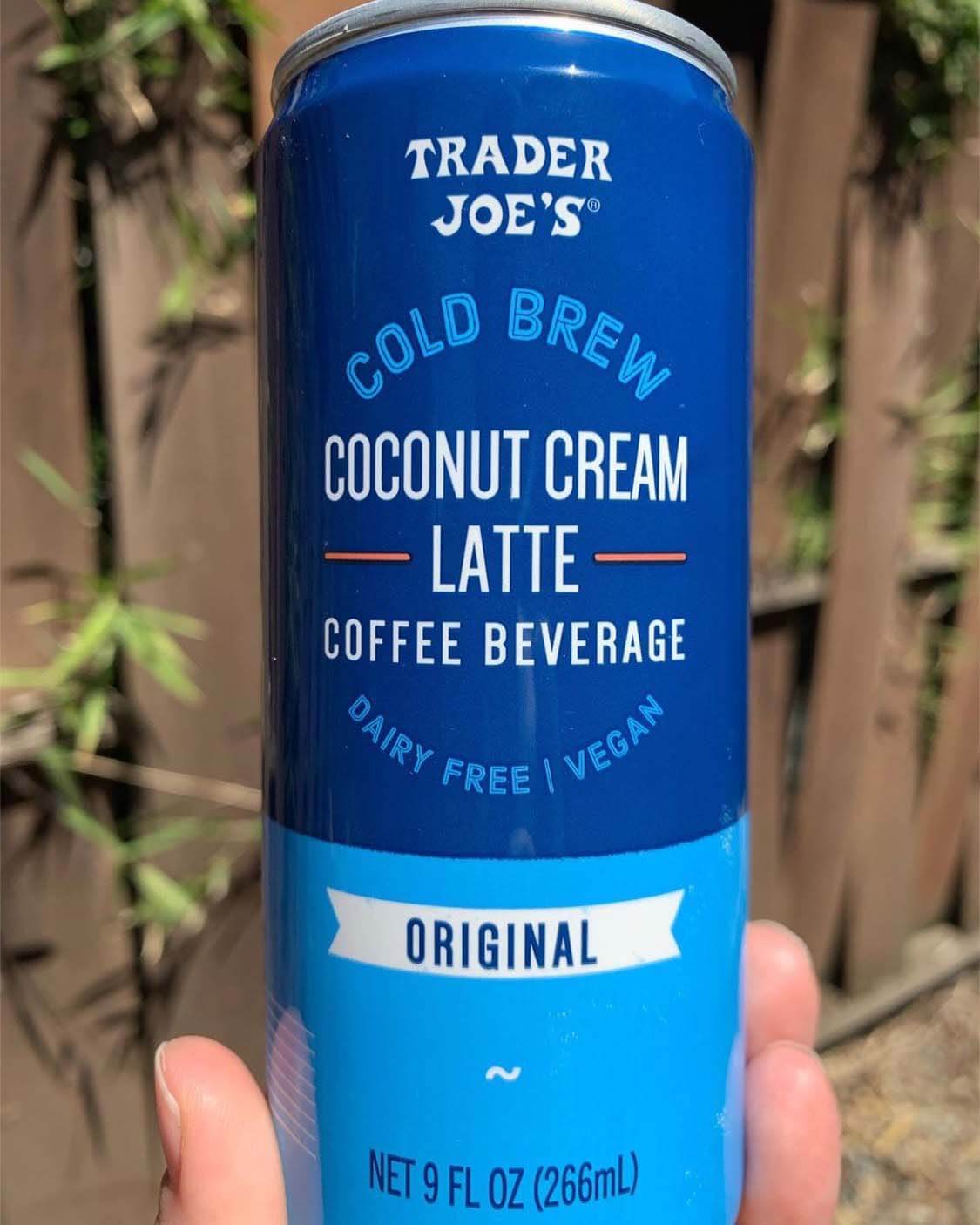 Photo credit: @traderjoesvegan on Instagram
Overnight Oats
Oats are one of the best and most nutritious foods you can eat for breakfast. And it's especially important to fill up in the a.m. if you'll be hiking all day. That's why we love the Vanilla Overnight Oats from Trader Joe's! These ready-to-eat containers are made from a blend of gluten-free oats, almond milk, dates, and vanilla with an ample amount of protein, carbs, and fiber to hold you over until snack time!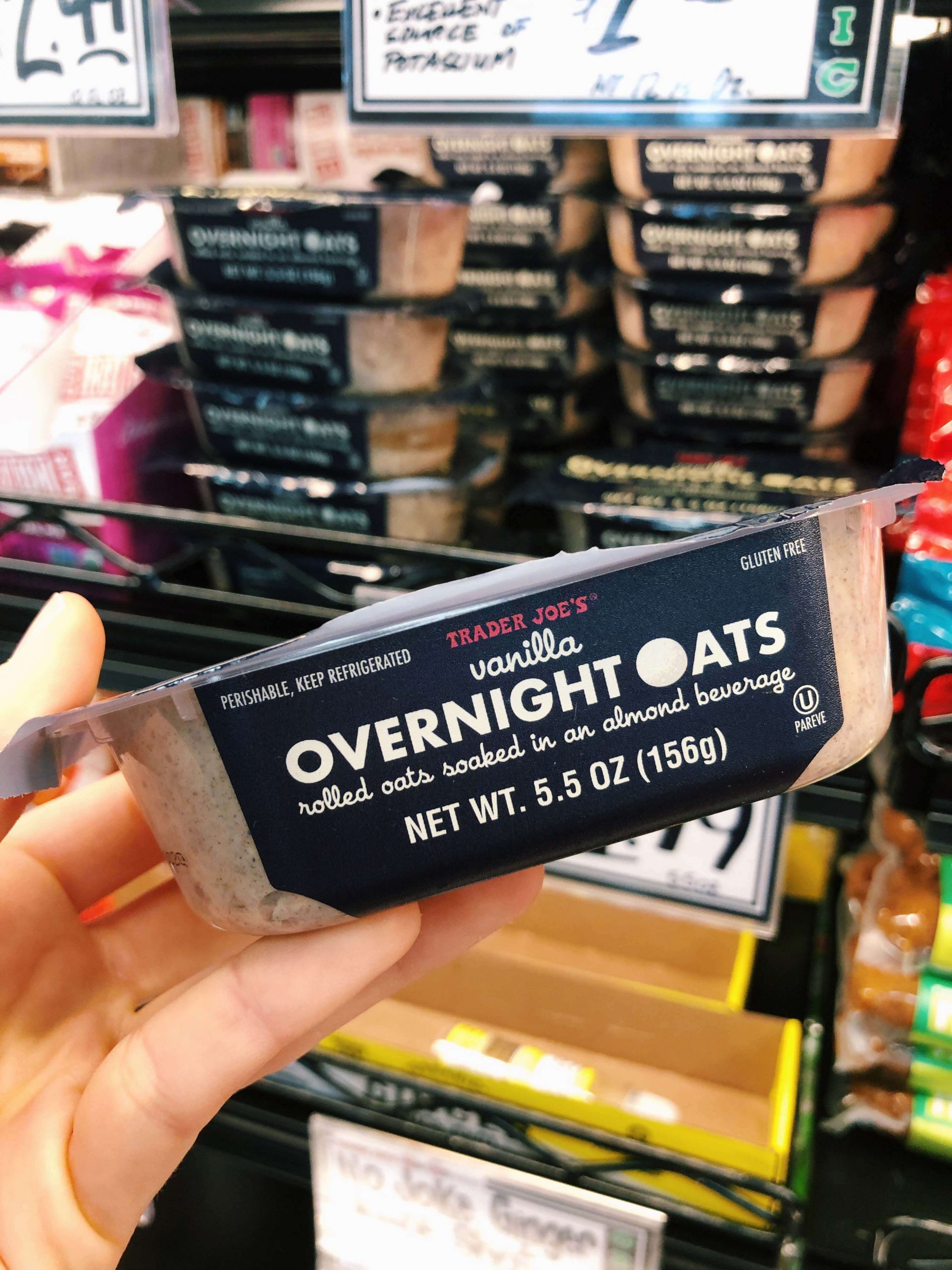 Dairy-Free Yogurt
Another fresh and healthy breakfast idea for your nature-filled day would be one of the many dairy-free yogurt options at TJ's. This fan-favorite grocery store offers Organic Creamy Cashew Yogurt in strawberry and vanilla, Creamy Almond Yogurt in mango and vanilla, and Cultured Coconut Milk Yogurt in blueberry and vanilla. Eat them plain or spice 'em up with your favorite fruit and granola for an added burst of flavor. Don't forget to pack an eco-friendly spoon!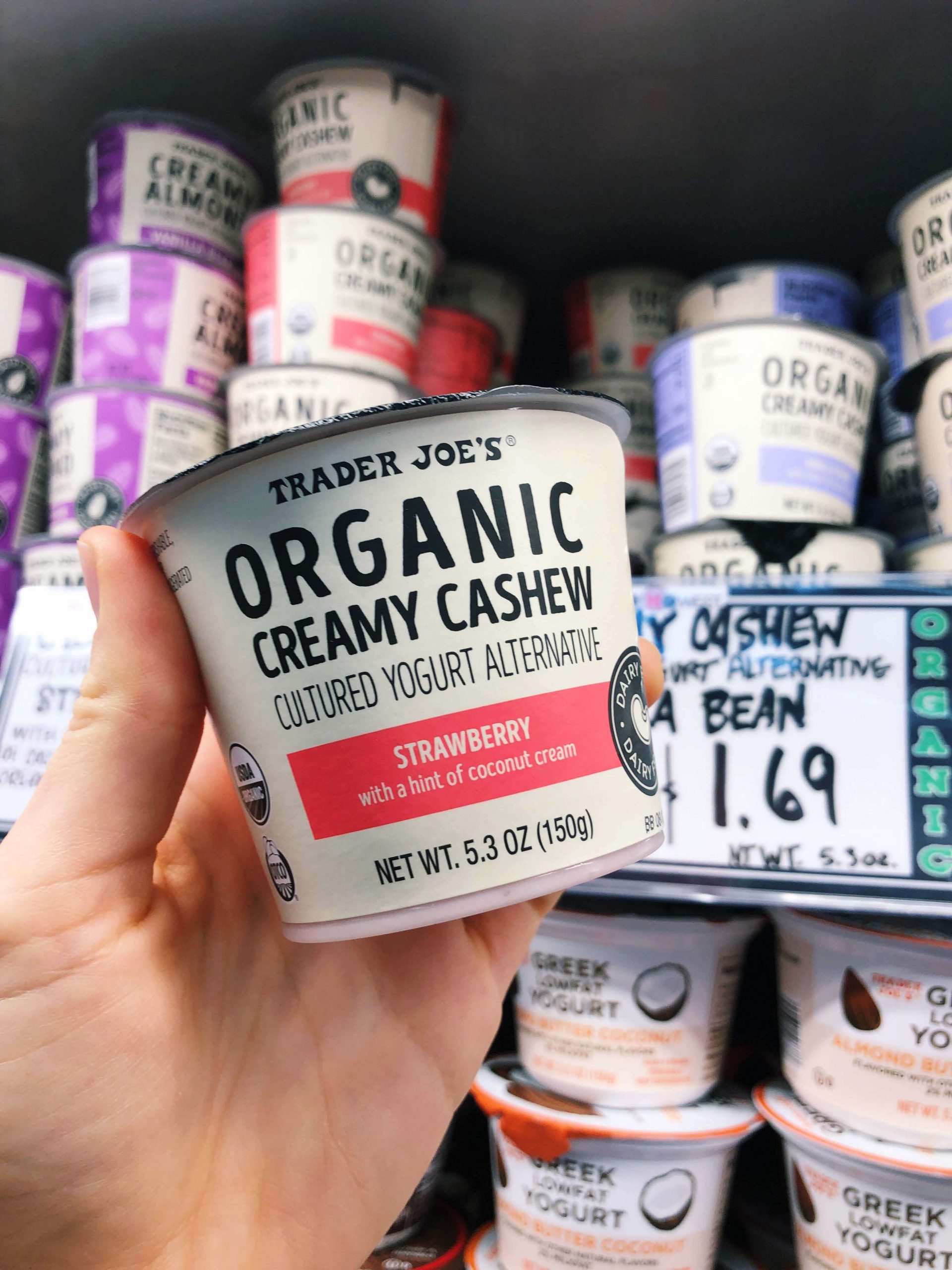 GoMacro Bars
Trader Joe's stocks a plethora of GoMacro Bars that are perfect to eat on the move if you're eager to get your day started. For our trip, we packed a few of the Everlasting Joy flavor that features a mixture of coconut, almond butter, and chocolate chips. It's vegan, gluten-free, organic, non-GMO, and kosher. Additionally, a portion of the proceeds from this flavor gets donated to organizations that help feed the homeless.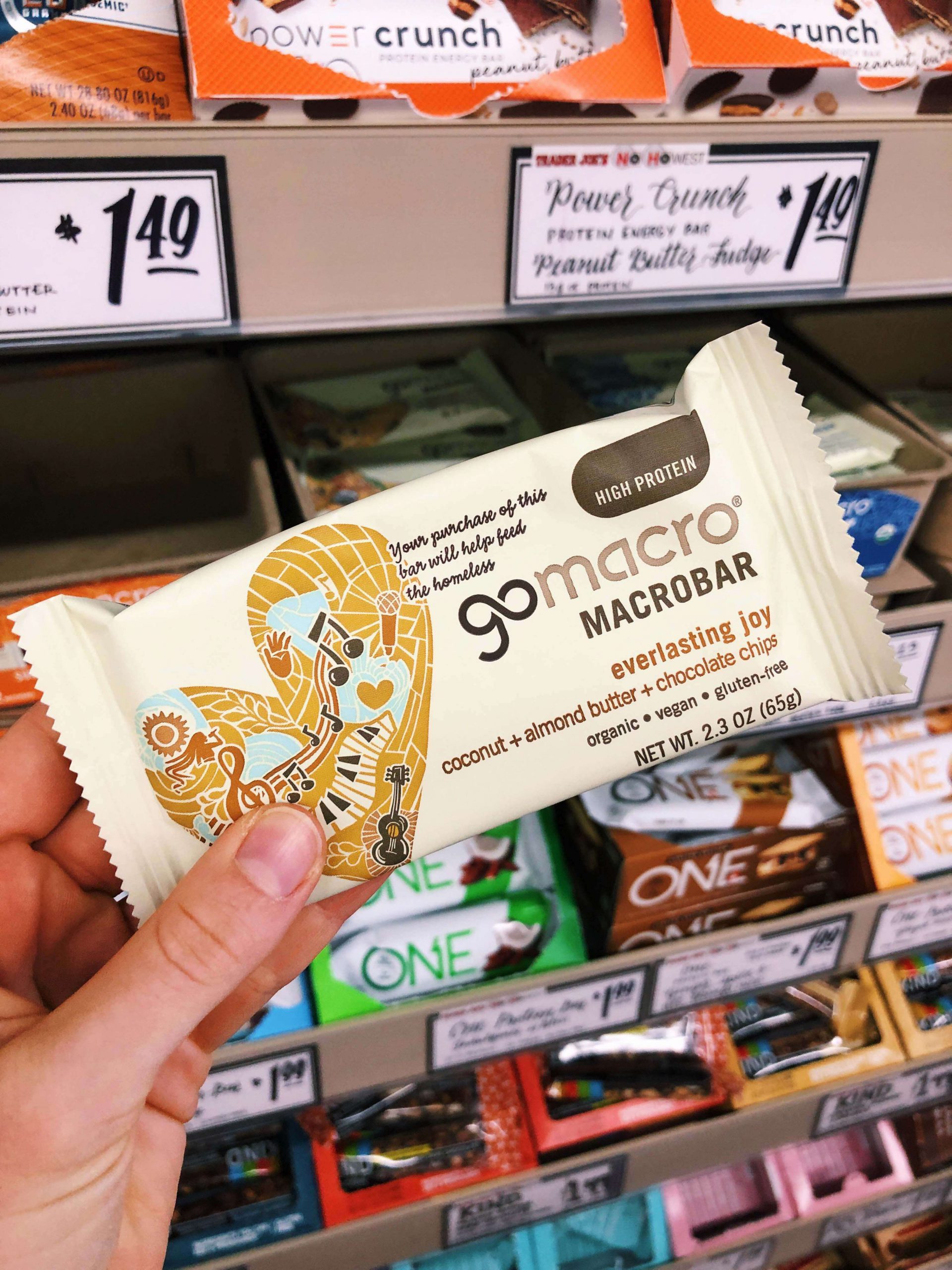 Lunch + Snacks
Rainbow Wrap
Rather than bringing all of the fixings needed to make a sandwich or wrap, leave it to Trader Joe's to sell pre-made vegan options! One of the most filling and nutritious of their pre-packaged offerings is the Rainbow Wrap. This bright handheld holds sweet potatoes, curried hummus, beets, and spinach and pairs well with fresh fruits and vegetables. Other great plant-based grabs from TJ's include their Spicy Lentil Wrap, Veggie Wrap with Hummus, and the Veggie Collard Green Wrap.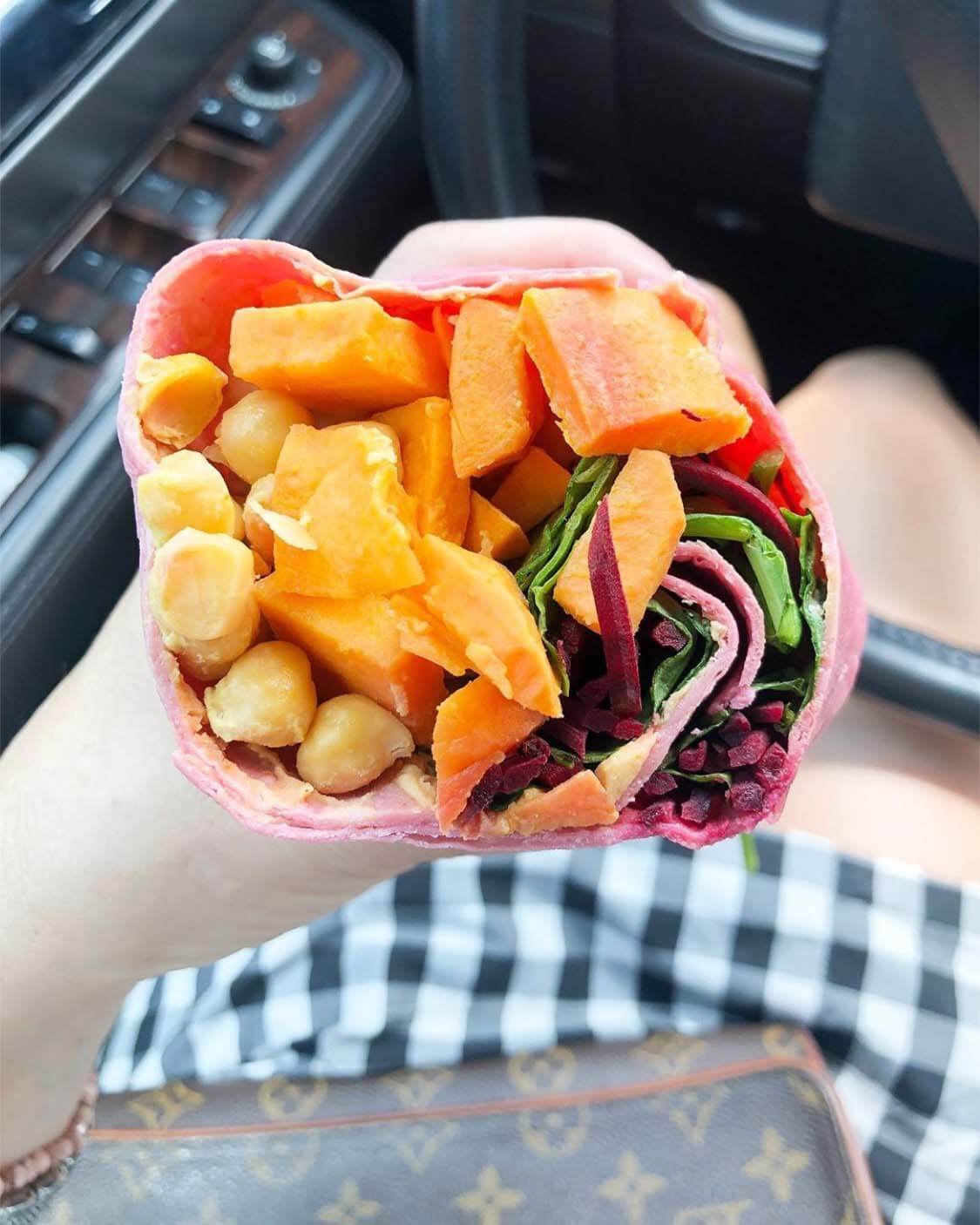 Photo credit: @_beaskitchen on Instagram
Trek Mix
What's a camping trip without a bag of trail mix? Not a tasty one if you ask us! Well, unless you're allergic to nuts. Oops! Anyway, so many of the Trek Mix varieties from Trader Joe's are vegan. We're partial to the Almond, Chocolate, & Cashew Trek Mix because, duh––chocolate! But other blends suitable for vegans would be the Go Raw, Simply the Best, Almonds, Cranberries, & Cashews, Cashew Macadamia Delight, Happy Trekking, and more. Be sure to read the ingredient label for any dairy or honey ingredients before you buy your bag of choice.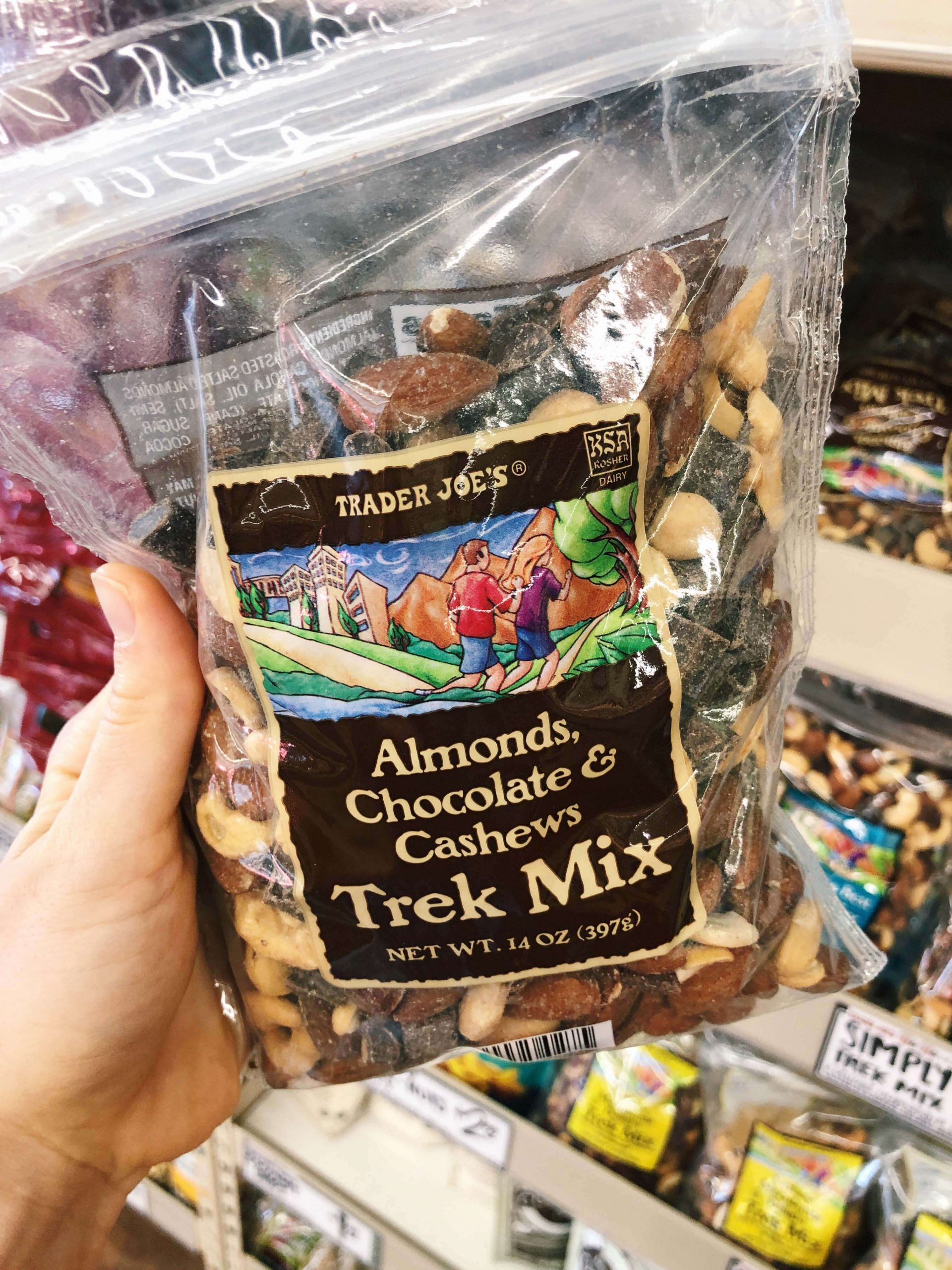 Inner Peas
If you pair a mountainside meditation sesh with a bag of Inner Peas, you may just reach enlightenment! These pea-based snacks may not be news to you, but they're too dang good to leave off this list. They're crunchy, yummy, and are a great addition to your hiking backpack.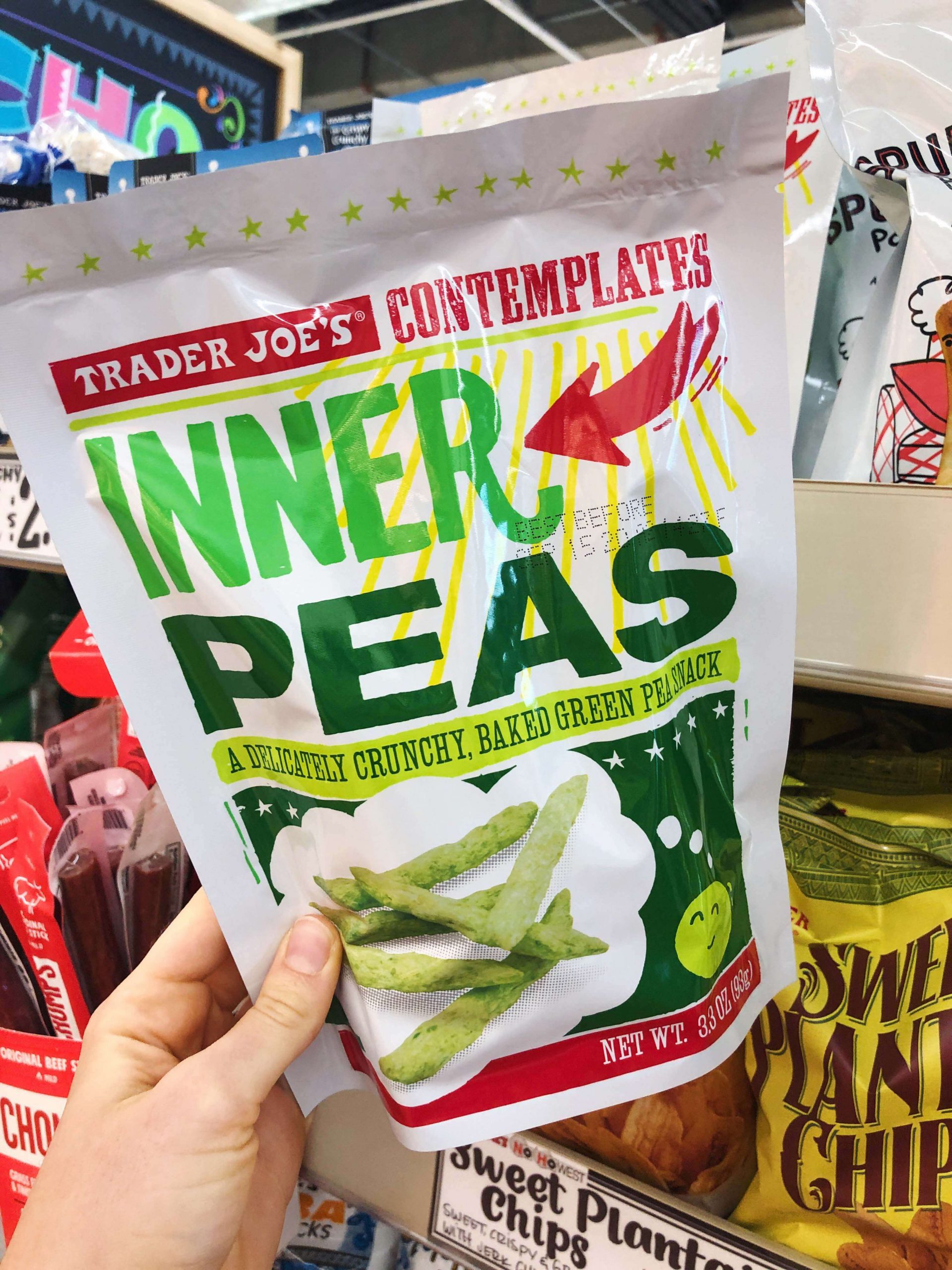 Quinoa and Black Bean Infused Tortilla Chips
Chips and dip are always the move, no matter where you are! Dive these Quinoa and Black Bean Infused Tortilla Chips into a container of hummus, guacamole, or salsa for a satisfying savory experience. They taste great plain too!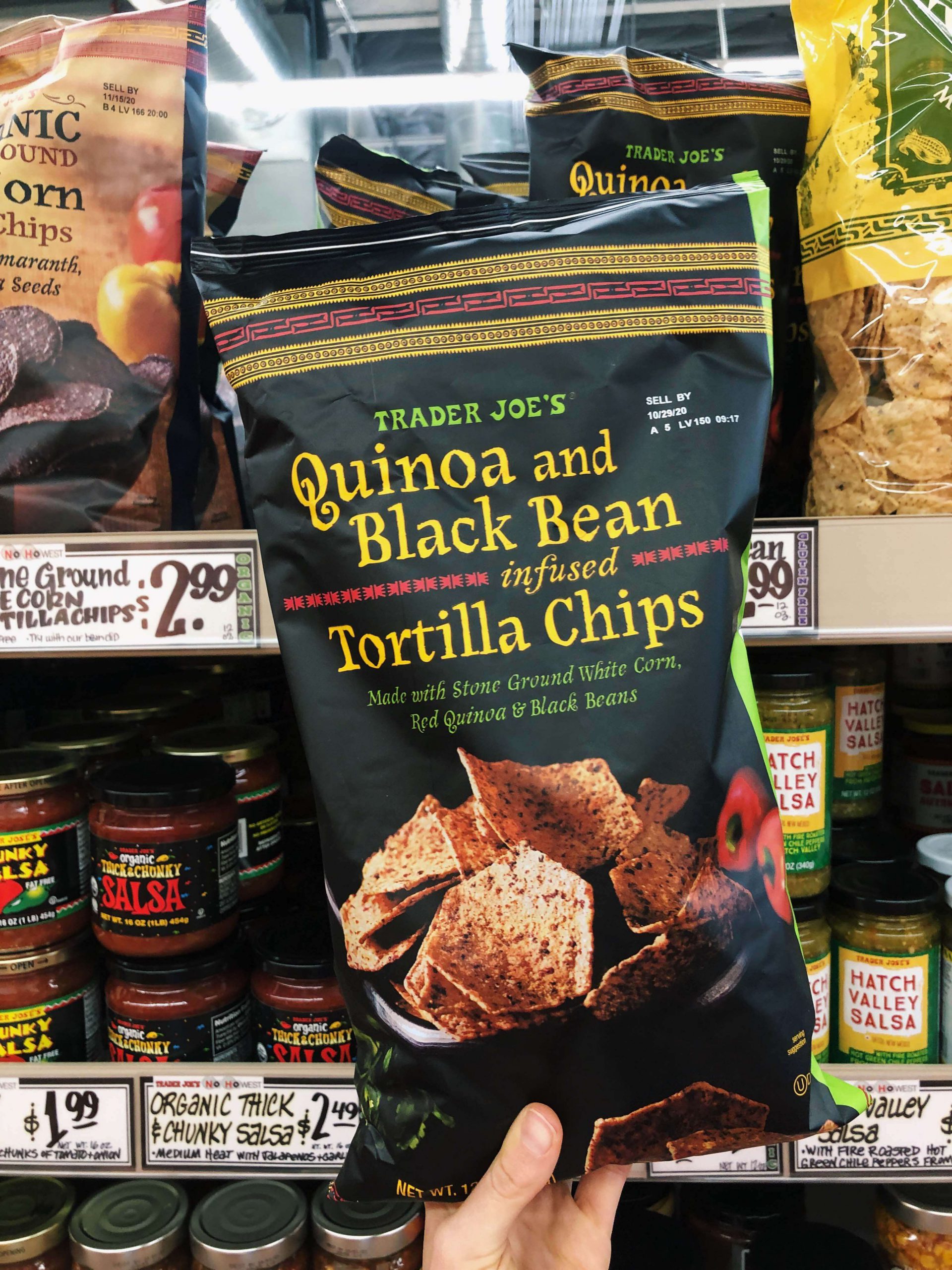 Dinner
Lightlife Smart Dogs
Start your campfire and grab your skewers because we're making hot dogs! You can find Lightlife's Smart Dogs in the refrigerated section at your local Trader Joe's. This plant-based meat substitute is a great way to show your non-vegan camp buddies that vegans can enjoy the same meals they do––without all of the scary ingredients.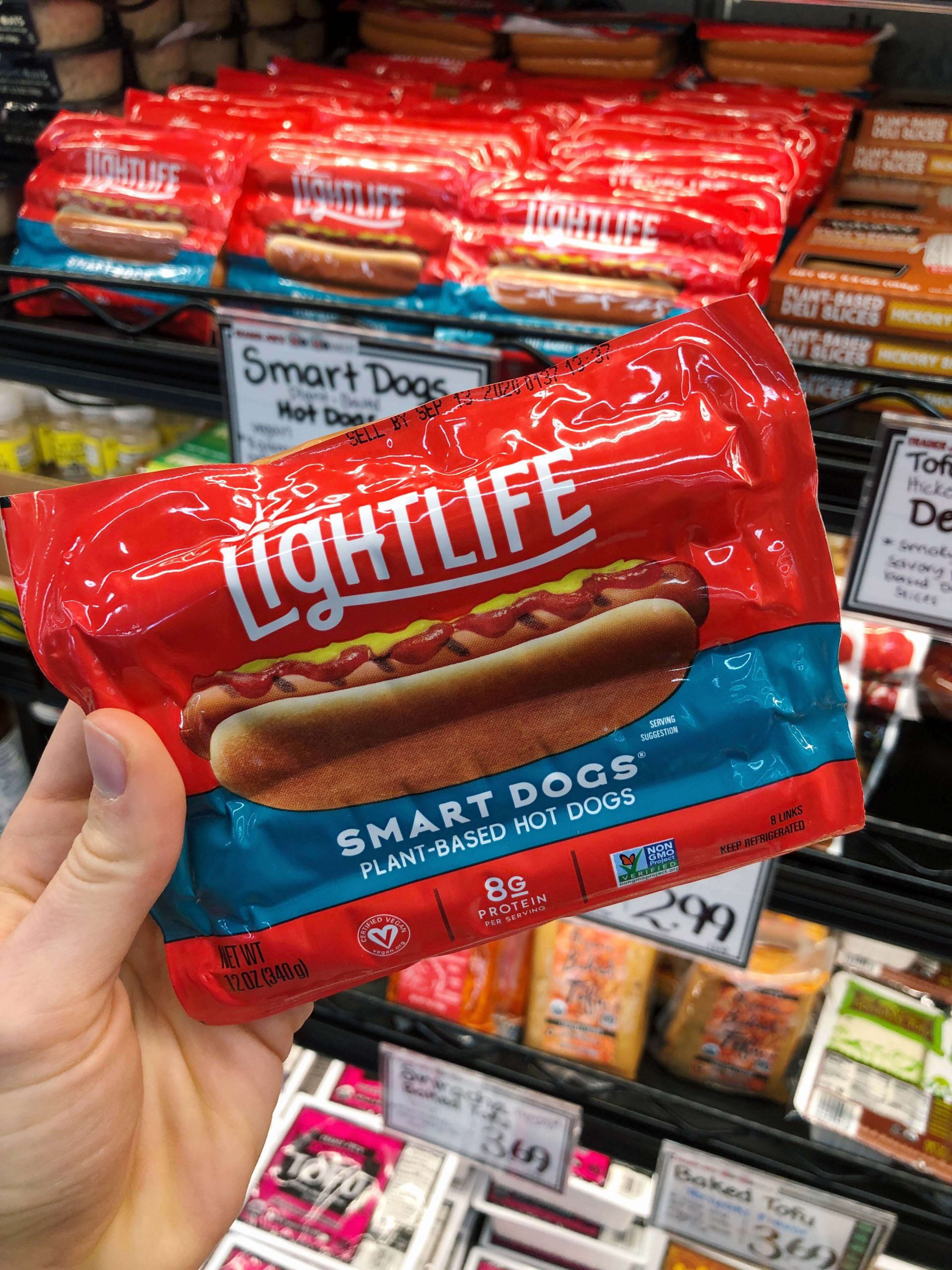 Protein Patties
Not a big fan of hot dogs? Burgers it is! These new Protein Patties have gotten a lot of hype in the vegan community these past few weeks. They're cheap, protein-packed, and available nationwide––what could be better? Choose between the vegan beef or turkey options and get your taste buds ready for a mouth-watering meal.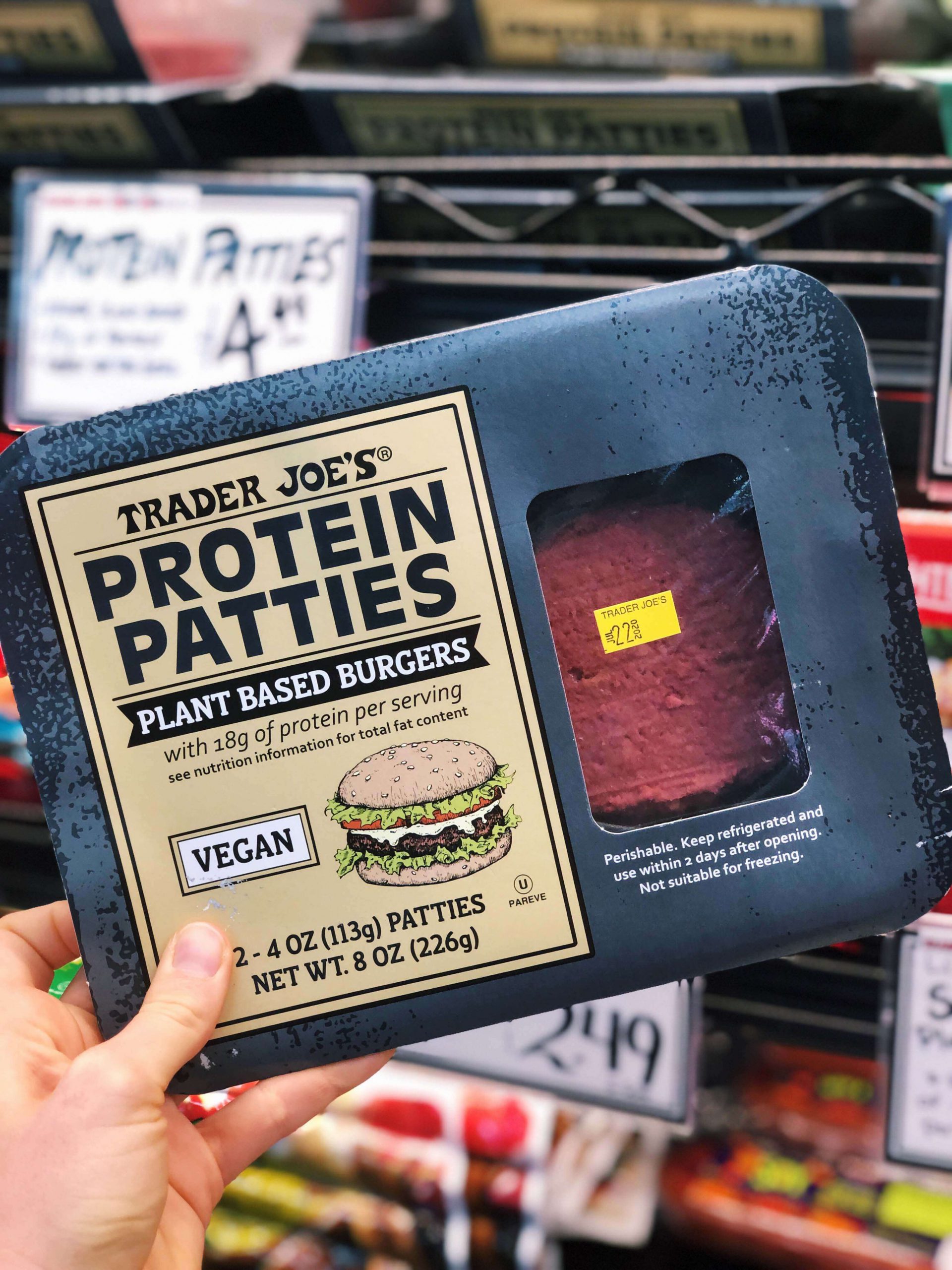 Dairy-Free Cheddar Style Slices
While we're on the topic of hot and new vegan products from Trader Joe's, let's talk about their Dairy-Free Cheddar Style Slices. These affordable slivers of goodness will make for an enjoyable addition to your campside burger. They have a great flavor that's not too overpowering and melt extremely well! One small step for Trader Joe's, one leap for vegan kind.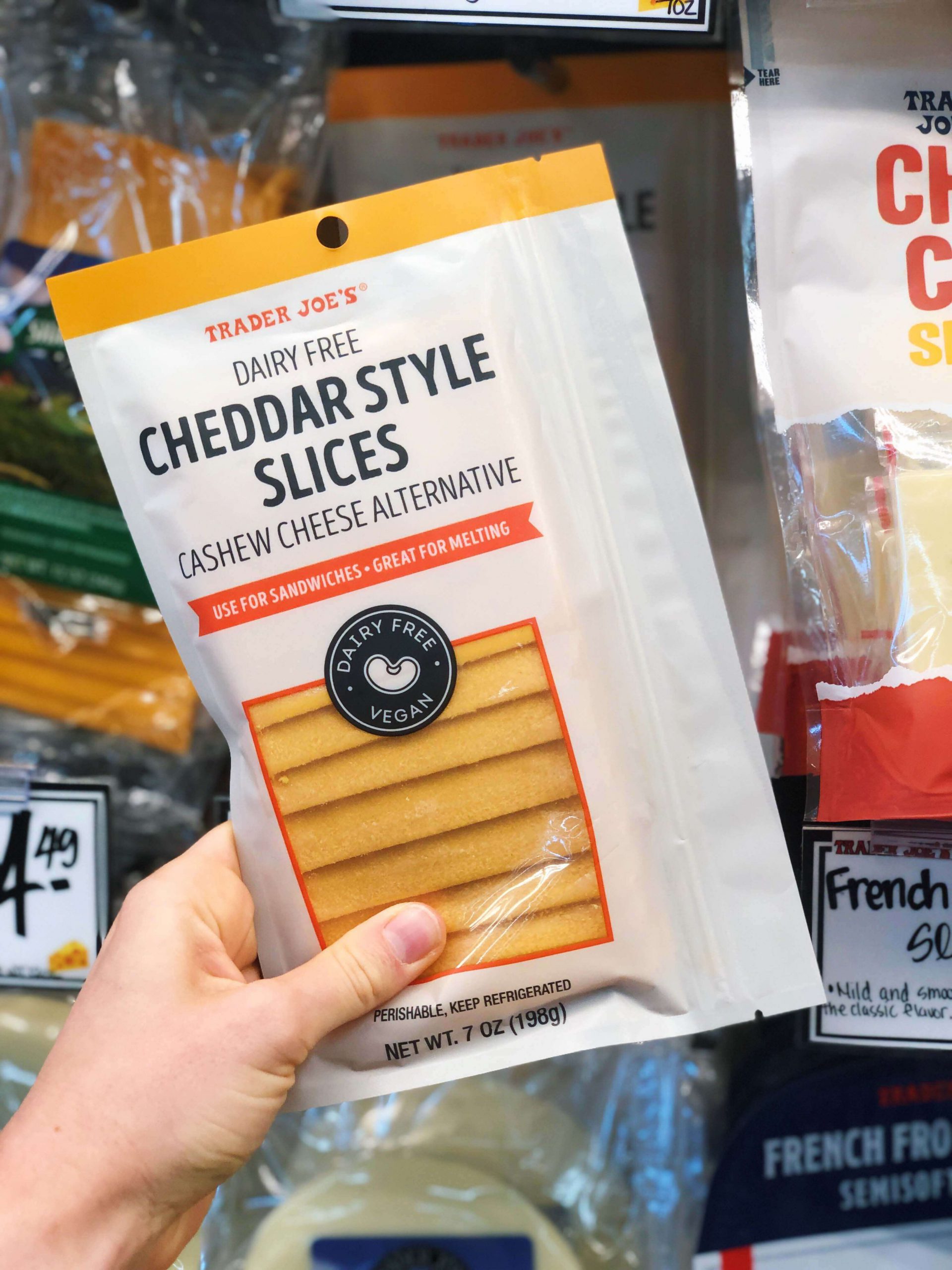 Hamburger or Hot Dog Buns
Whether you chose the burger or hot dog route, you'll most likely want some buns. These Gourmet White Hamburger and Hot Dog Buns from Trader Joe's are made with vegan ingredients, without any artificial colors or flavors. And the soft and light texture of these carb-tastic items is classic! Note: be sure to read the nutrition label on any of Trader Joe's baked goods as the ingredients vary depending on the region.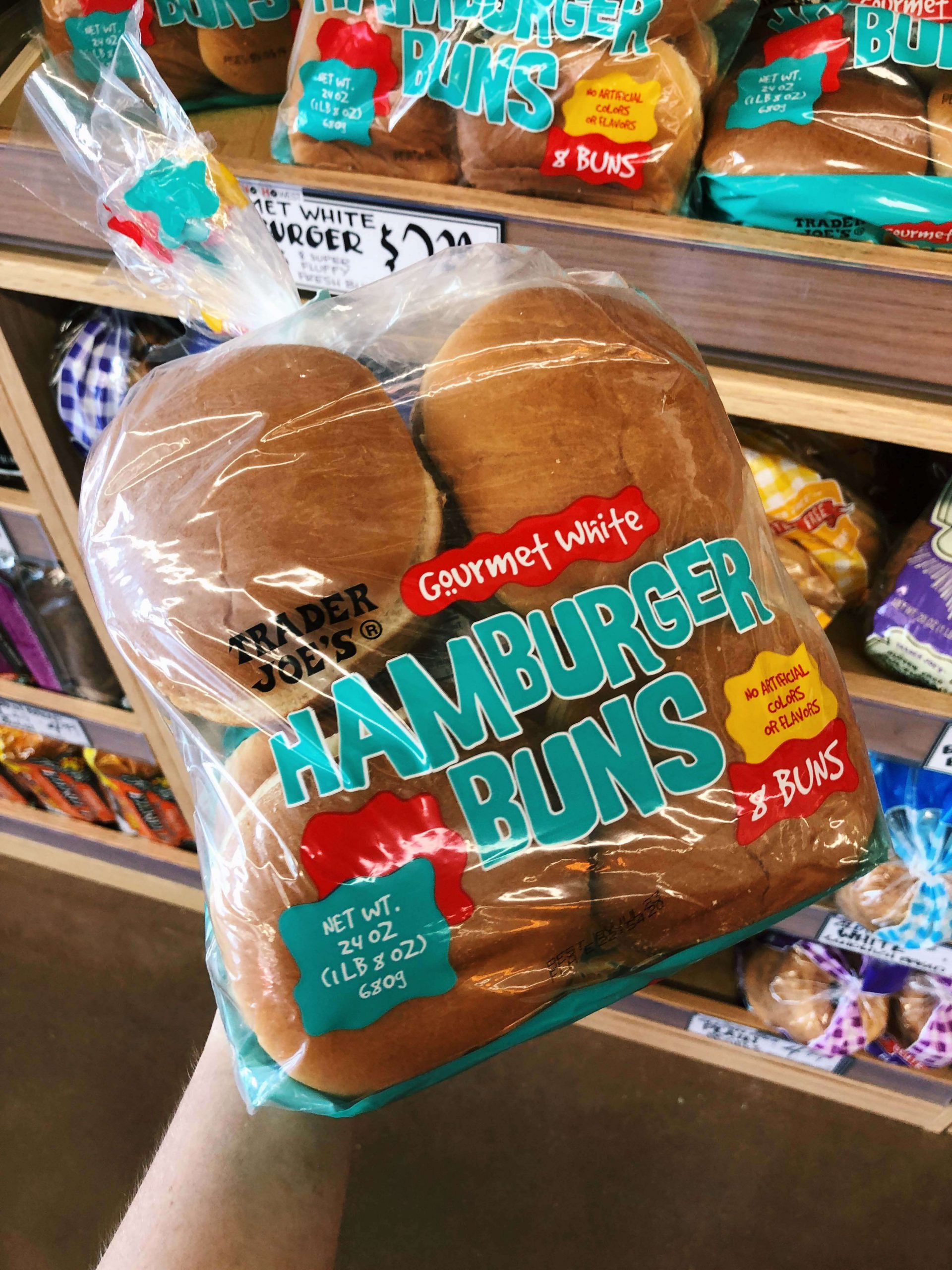 Dessert
Marshmallows
And for the moment you've all been waiting for … S'MORES! Many mainstream marshmallow brands are not suitable for vegans as they contain gelatin. But one of the many reasons why we love Trader Joe's is because their marshmallows are vegan (and gluten-free)! Slide some on a skewer, brown them by the fire, and sandwich them between some chocolate and graham crackers. We're drooling!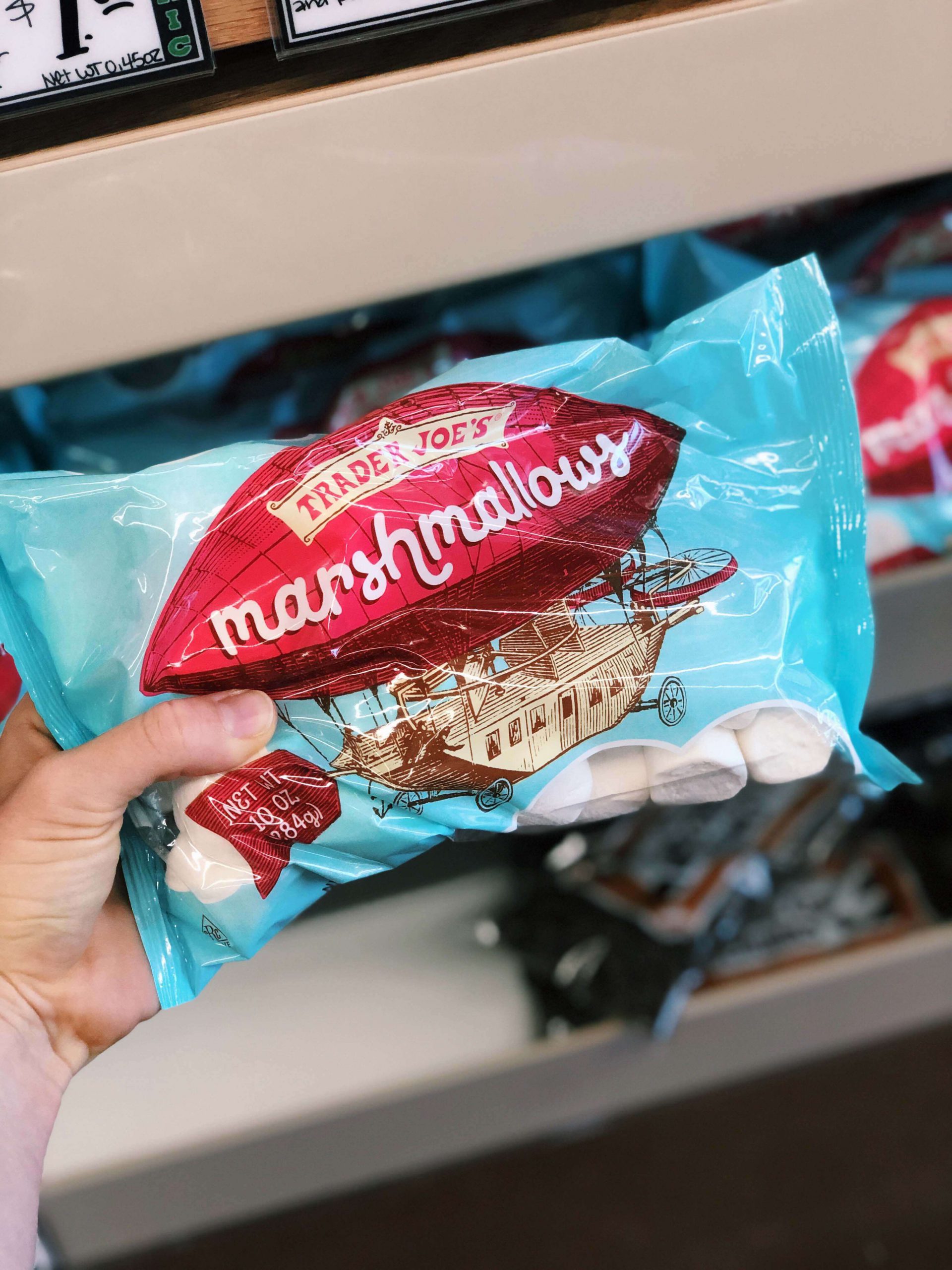 Dark Chocolate Bar
Another important component of making s'mores is the chocolate, of course! There are a few different vegan chocolate bars lying on the shelves at Trader Joe's. Most of their dark chocolate bars are completely vegan, such as the Fair Trade Organic Belgian Dark Chocolate Bar, Dark Chocolate Lover's Bar, and the 72% Swiss Cacao Dark Chocolate Bar. You could also make your s'mores with the Dark Chocolate Sunflower Seed Butter Cups if you're feeling fancy!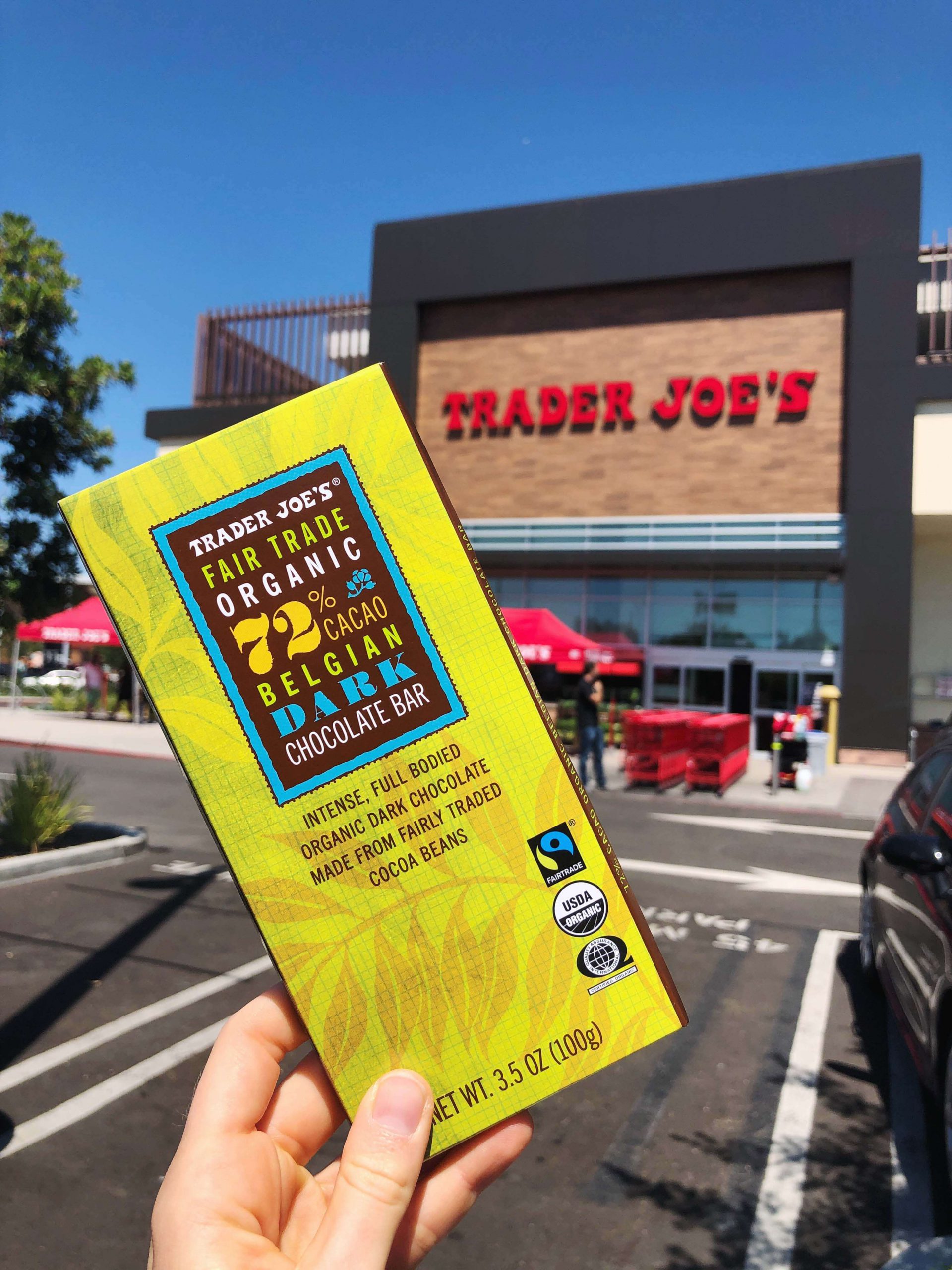 Brownie Crisps
To achieve a more traditional-style s'more, you'll need vegan graham crackers. Sadly, Trader Joe's does not offer any. For that, we'd recommend finding a box of Nabisco's Original Grahams or Kinnikinnick's Smoreables Graham Style Cookies. But if you're in a pinch, the Brownie Crisps from Trader Joe's are vegan and would hold your marshmallows and chocolate in just fine. In fact, for all you chocolate lovers, this may be an even tastier option!