Back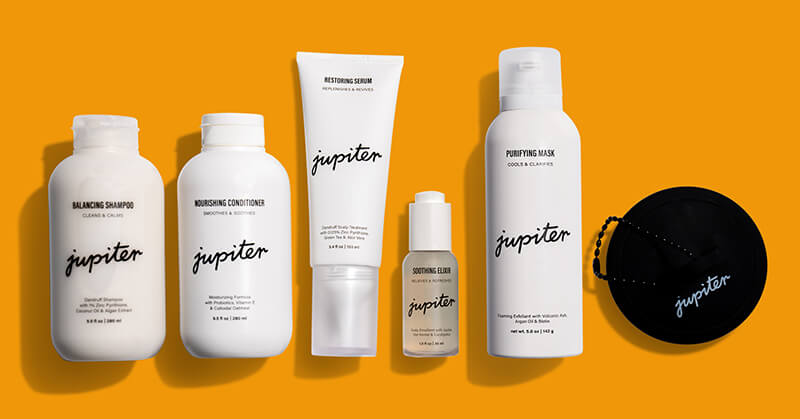 12 Vegan Haircare Brands We're Obsessed With
Refresh your hair routine with these vegan and cruelty-free products. Whether you just need a new bottle of shampoo and conditioner or are looking for fancy hair masks, scalp scrubs, or styling gels, these vegan companies offer a wide variety of products that are great for your locks and the planet!
With Jupiter's fresh and clean science-based products, you can kiss the days of dandruff goodbye! The all-vegan haircare brand offers a range of dermatologist-tested hair products to incorporate into your regimen to prevent a dry, flaky scalp. The lineup includes a rockin' shampoo and conditioner, rejuvenating hair serum, moisturizing elixir, calming hair mask, and a scalp brush that helps remove buildup. All of these goodies are free from parabens, sulfate, dyes, chemicals, and animal products.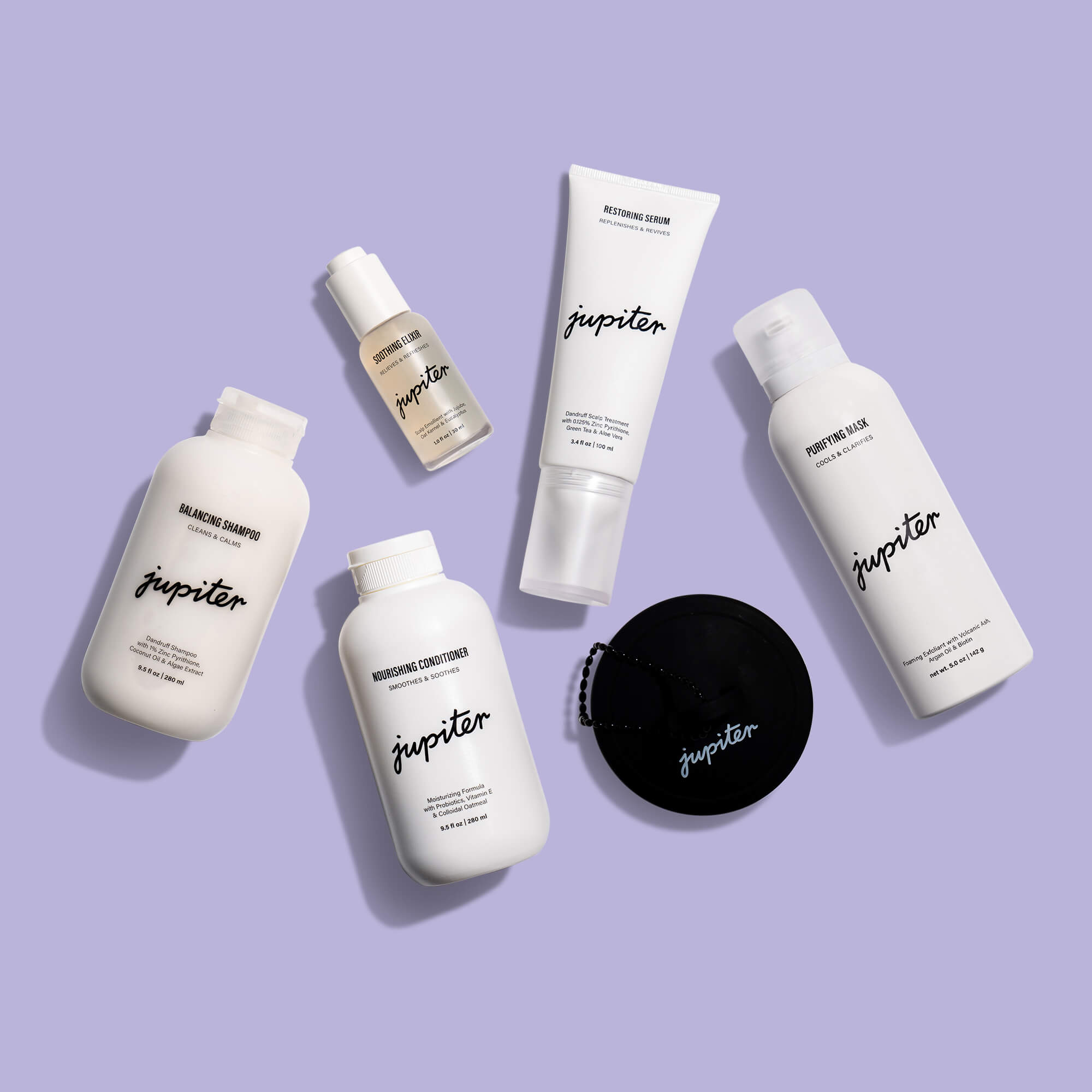 This family-owned and operated business specializes in vegan hair products that are 100% cruelty-free and nontoxic. They even ensure that the raw materials outsourced from other suppliers are not tested on animals. Zatik's shampoo and conditioners are available in different blends depending on your needs––Softening & Hydrating, Healthy & Shiny, Deep Moisturizing, etc. Everything is made in small batches using organic and unfiltered raw oils that are non-GMO and biorenewable. Instead of adding processed and deodorized ingredients for a scent boost, Zatik enhances their hair cleansers with organic food flavors. And when you make a purchase from Zatik, a portion of the sales are donated to Fruits of Love Mission, a nonprofit organization that helps needy families around the world. These items work wonders for your hair, the planet, and the community!
Grammy-nominated songwriter Kay Cola created OrganiGrowHairCo after going through a series of unfortunate hair events—awful haircuts, bad extensions, heat damage, etc. Since she was able to grow her hair back out to its healthy, voluminous, and shiny potential, Cola decided to share her natural products with the world. From growth bundles and shampoos to styling products and scalp beverages, this Black-owned brand offers a wide range of products that cater to all hair types and ages.
What's the secret to achieving a frizz-free braid? A dollop of this foamy and flexible Braid Prep from Beachwaver. This unique item will keep your hair in place without making it crunchy—hallelujah! Some of our other must-have mane products from this female-owned brand include the Be Strong Pre-Shampoo Reparative Foam, Good Vibes Moisturizing Shampoo and Conditioner, and Shubie Surf Beach Spray. Beachwaver's products are vegan, cruelty-free, paraben-free, formaldehyde-free—basically, they're free from all the bad things you don't want in your hair! And to make things even better, their bottles and tubes are recyclable.
The mission of OBIA Naturals is to "produce pH-balanced, vegan and herbal-based natural hair and body care products for women and men." This brand was founded by Obia and Omini Ewah, children of Nigerian-American immigrants. Obia is a trained chemist who formulates these products that work for all hair types and textures. Everything is vegan, cruelty-free, and all-natural. Beyond selling rejuvenating cleansers, conditioners, oils, and sprays, this Black-owned company works to educate their customers on hair maintenance and management.
From hair masks, scalp scrubs, and blowout balms to shampoos, conditioners, and foams, Cake Beauty stocks high-quality products for all your washing and styling needs! Their vegan and cruelty-free items are made without any parabens, phthalates, or GMOs. Complete in bright and fun packaging, Cake Beauty's goodies are affordable, accessible, and they smell like dessert! Yum! Stop by Walgreens, Rite Aid, or visit their website to try these revolutionary and refreshing treatments, scrubs, suds, foams, and more.
Aside from bedding and linens, this eco-conscious brand sells a vegan shampoo and conditioner in the scent of White Citrus & Lime. Under the Canopy's shampoo contains vitamin B3 and aloe along with pomegranate, marshmallow root, and flax seed extracts. Their conditioner is infused with vitamin B5 and vitamin E as well as lavender, chamomile, and horsetail plant extracts. Together, this duo will nourish and refresh your hair without any parabens, sulfate, mineral oils, or synthetic fragrances. You can also purchase their White Citrus & Lime Body Wash to complete the set!
Is your hair feeling a bit dry? Say hello to these hydrating products from Hempz! This vegan beauty brand infuses their hair care items with hemp seed oil, one of the most hydrating ingredients out there. Everything in the hair department is vegan, gluten-free, paraben-free, and THC-free (which means they're safe for all ages). Aside from the nourishing benefits of using hemp, this natural ingredient helps to reduce deforestation, decrease pesticide pollution, and lower carbon emissions. Go ahead, load up your virtual cart with shampoo, conditioner, scalp serum, hairspray, and whatever other hair goodies you need for your bedhead!
For those of you who like to keep things simple, you'll love Griffin Remedy! This vegan bath and body brand offers shampoos and conditioners that are paraben-free with absolutely no artificial colors or fragrances. Their products are very straightforward, minimalistic, and clearly labeled for the specific use of each blend. A few of Griffin Remedy's variations include the Daily, Stimulating, Clarifying, Anti-Aging, Glossing, and Volumizing Shampoo and Conditioners.
Pacifica Beauty has just about every hair product you could ever dream of––all-vegan, of course! Their vibrant packaging, brilliant scents, and effective formulas are just a few aspects that make Pacifica's products unique. In addition to cleansing and styling products, this cruelty-free company also makes vegan hair gummies! Their Hair Nirvana Beauty Gummies are packed with vitamin E, vitamin C, and Biotin to help stimulate hair and nail growth. And they taste like cherries, yum!
Hairstylist Fabian Lliguin was first introduced to rahua oil while on an environmental mission in the Amazon. He learned that not only is this natural elixir rejuvenating for the hair, but it's sustainably grown and harvested in tandem with the planet and the Indigenous People. Lliguin teamed up with Anna Ayers to start their own hair care company that supports the economy of local Amazon tribes and provides consumers with outstanding nontoxic hair products. On their website, you'll find a wide range of rahua-infused items for your locks including shampoo, conditioner, leave-in treatments, detangler, and of course, pure rahua oil! They also sell Refill Pouches for their Classic Shampoo and Conditioner which reduces 90% of plastic in comparison to a regular bottle.
Do you love your locks AND Mother Earth? Then you should consider grabbing a bottle or two of shampoo from Live Clean! This vegan-friendly beauty brand is committed to making eco-conscious products made primarily from plants. Their vegan hair products include the Fresh Water Hydrating Shampoo & Conditioner, Coconut Milk Moisturizing Shampoo, Apple Cider Detox Shampoo, Biotin Extra Body Shampoo, Super Fruit Quenching Curls Shampoo, and Mineral Clay Rebalancing Shampoo. Find them on Amazon!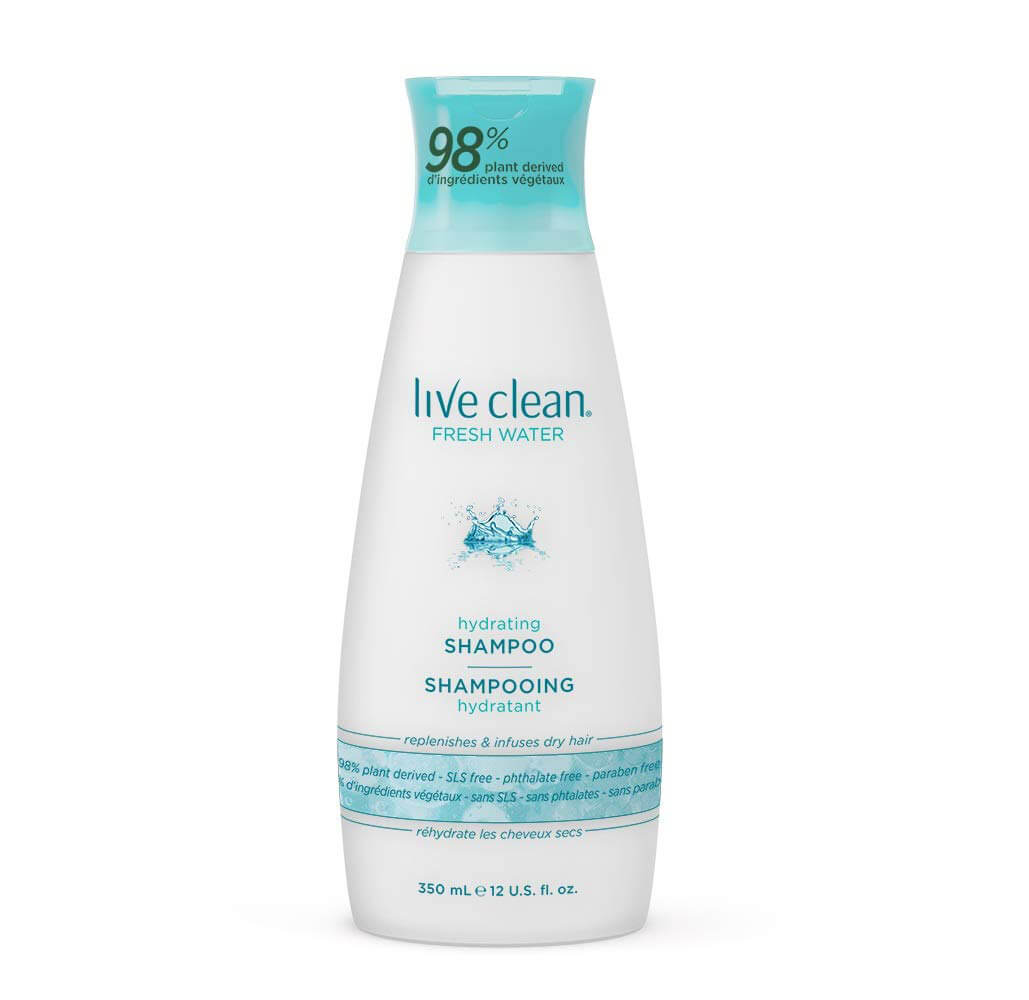 Allie Mitchell
@alliemitch
Allie is a writer, musical theatre performer, yoga instructor, and walking vegan restaurant directory. On any given day, you can catch her making tofu scramble, scouring Trader Joe's for new plant-based products, or watching The Lizzie McGuire Movie! Visit her website at alexandrammitchell.com.
Articles by Allie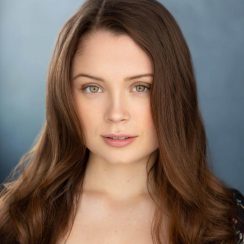 More from VegOut
Subscribe Now
Get the premier vegan food and lifestyle magazine delivered to your door (or inbox!)
Order the magazine!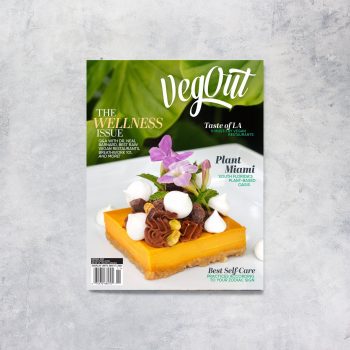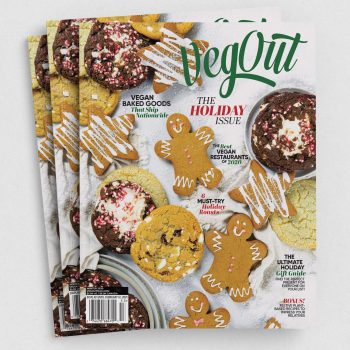 Navigation