7 Vegan Market—a new plant-based mini market—is officially welcoming customers during their soft opening. The Garden Grove shop on Chapman Avenue carries a range of vegan snacks, plant-based deli meats, and frozen items with a lean toward international products. Customers can purchase staples—such as Forager yogurts and Beyond Meat burgers—but can also peruse the shelves for lesser-known products such as Japanese barbecue sauce and umeboshi furikake. The owners have decided to host an extended, eight-week soft opening in preparation for a celebratory grand opening later this spring. While Orange County is home to several vegan restaurants, bakeries, and even a vegan vending machine, 7 Vegan Market will be the region's first vegan grocer.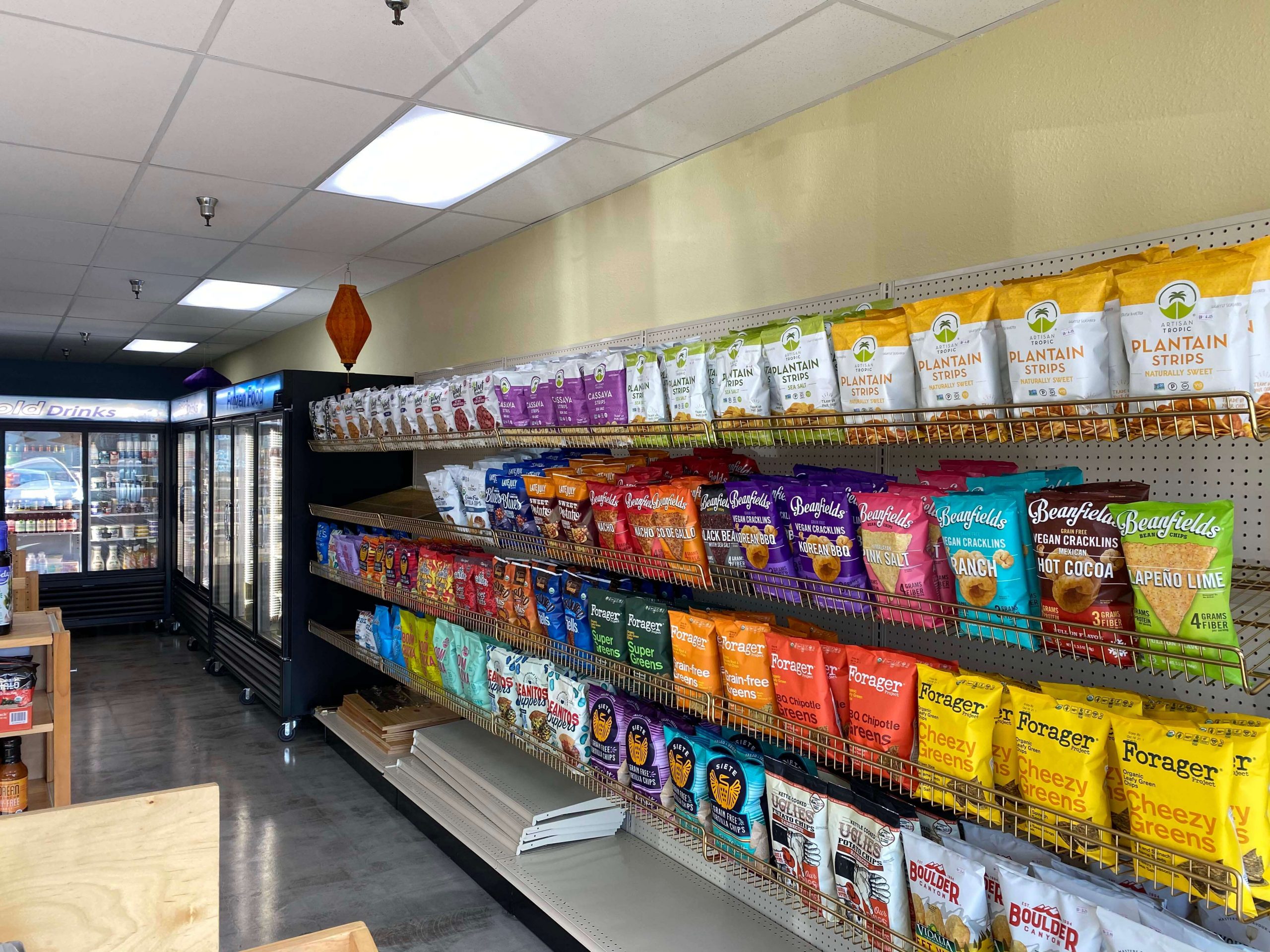 This new Orange County business is in alignment with the trajectory of all-vegan establishments outside the restaurant world. In neighboring Los Angeles, vegan coffee shops, clothing stores, grocers, and delis have been operating for a few years. Places such as Coffee and Plants and Bestie's Vegan Paradise have paved the way for others to follow suit.
For product reveals and market updates, follow 7 Vegan Market on Instagram at @7veganmarket.
7 Vegan Market is located at 12048 Chapman Ave, Garden Grove, CA 92840.