After two years of planning, Just What I Kneaded has opened its doors in Frogtown—a neighborhood in East LA. Owner and operator Justine Hernandez gathered a following of customers through the bakery's Instagram feed over the past year, first hooking them with visuals then solidifying their loyalty by hosting pop-ups and offering custom online orders while finalizing preparations for the shop.
RELATED: LA's Burgerlords Reopens as 100% Vegan Restaurant
---
Want even more LA vegan news, food, and lifestyle content? Subscribe to VegOut LA Magazine!
"After over two years of planning and building, we were thrown a few curve balls right before we opened the doors, but we've been able to adapt and people seem really stoked at what we're doing. We're just trying to do it responsibly and in a way that's sustainable through whatever comes next," Hernandez told VegOut.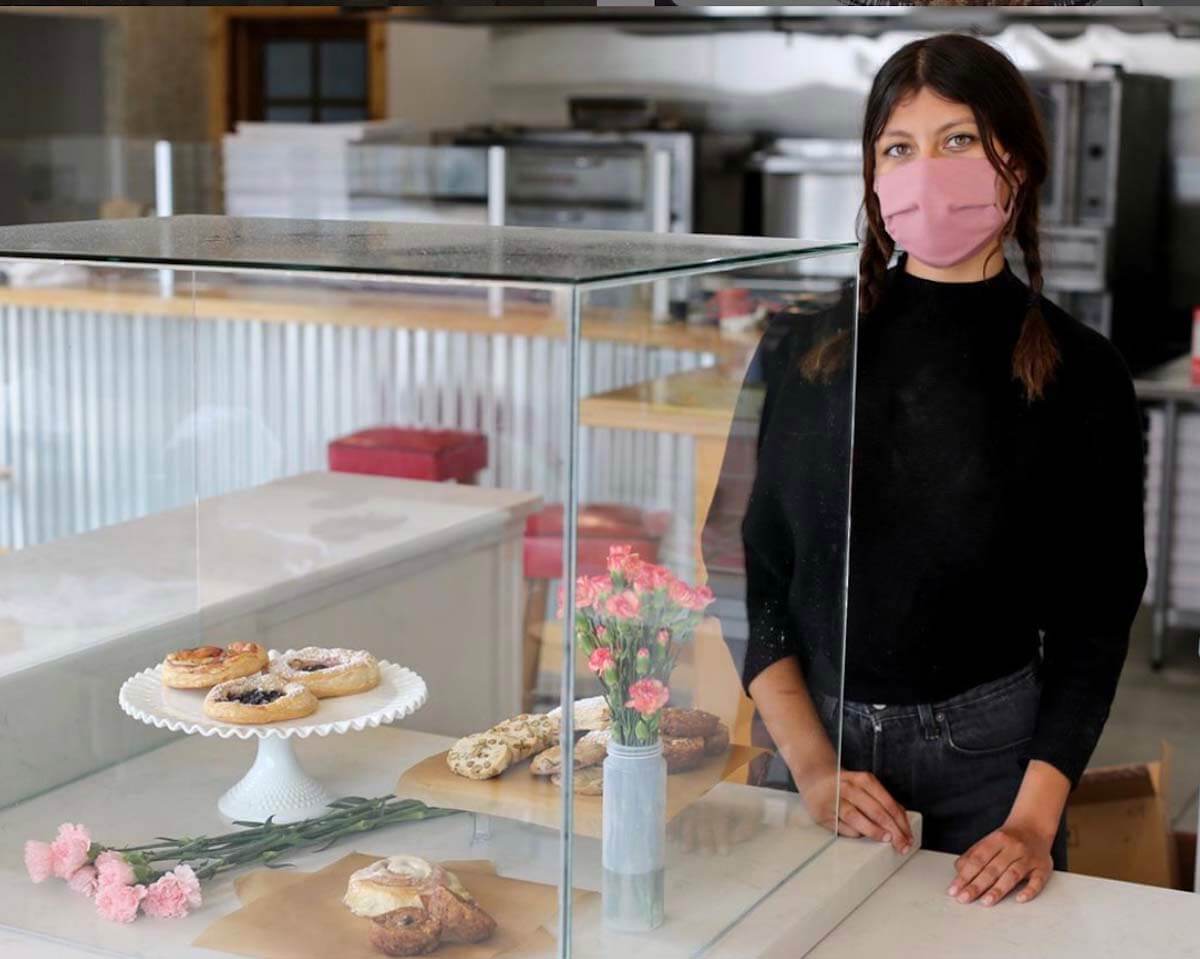 Hernandez is the sole baker, which means offerings change daily and she often sells out prior to closing. Customers can expect a medley of baked goods including double-crusted fruit pie slices, berry-studded scones, savory tomato galettes, and her signature cinnamon rolls.
Just What I Kneaded shares a space with il Capriccio—a pizzeria that's still in its soft-opening phase. Hernandez was able to work out a deal with her friend and il Capriccio chef, Ermanno Neiviller. While not vegan, Hernandez is developing a vegan cheese option for the pizzeria menu.
Just What I Kneaded is located at 2029 Blake Ave #104, Los Angeles, CA 90039 and open Wednesday-Sunday from 8am-2pm or until sold out.
Feature image photo credit: @mogran on Instagram