The plant-based steak is the newest product from leading alternative meat brand Beyond Meat.
Beyond Meat added another product to its lineup today. Beyond plant-based steak is now available in select grocery stores nationwide.
Plant-Based Steak Now Available in Grocery Stores
Beyond Meat has released a plant-based version of just about every traditional meat product there is. Today, the alternative meat brand announced the release of its newest product: Beyond Steak.
Beyond Steak can now be found in the frozen aisles at more than 5,000 Kroger and Walmart stores nationwide. Additionally, select Albertsons and Ahold stores and several other retailers across the country will be carrying the new product.
Beyond Steak is a vegan version of traditional steak tips. The product contains 21g of protein per serving. The tips are seared and marinated and are designed to replicate the taste and texture of traditional steak tips. Beyond Steak is ready in just five minutes in an air fryer or a skillet.
"Beyond Steak is a highly-anticipated expansion of our popular beef platform. We're proud to introduce this innovative product to consumers nationwide," said Chief Innovation Officer Dariush Ajami.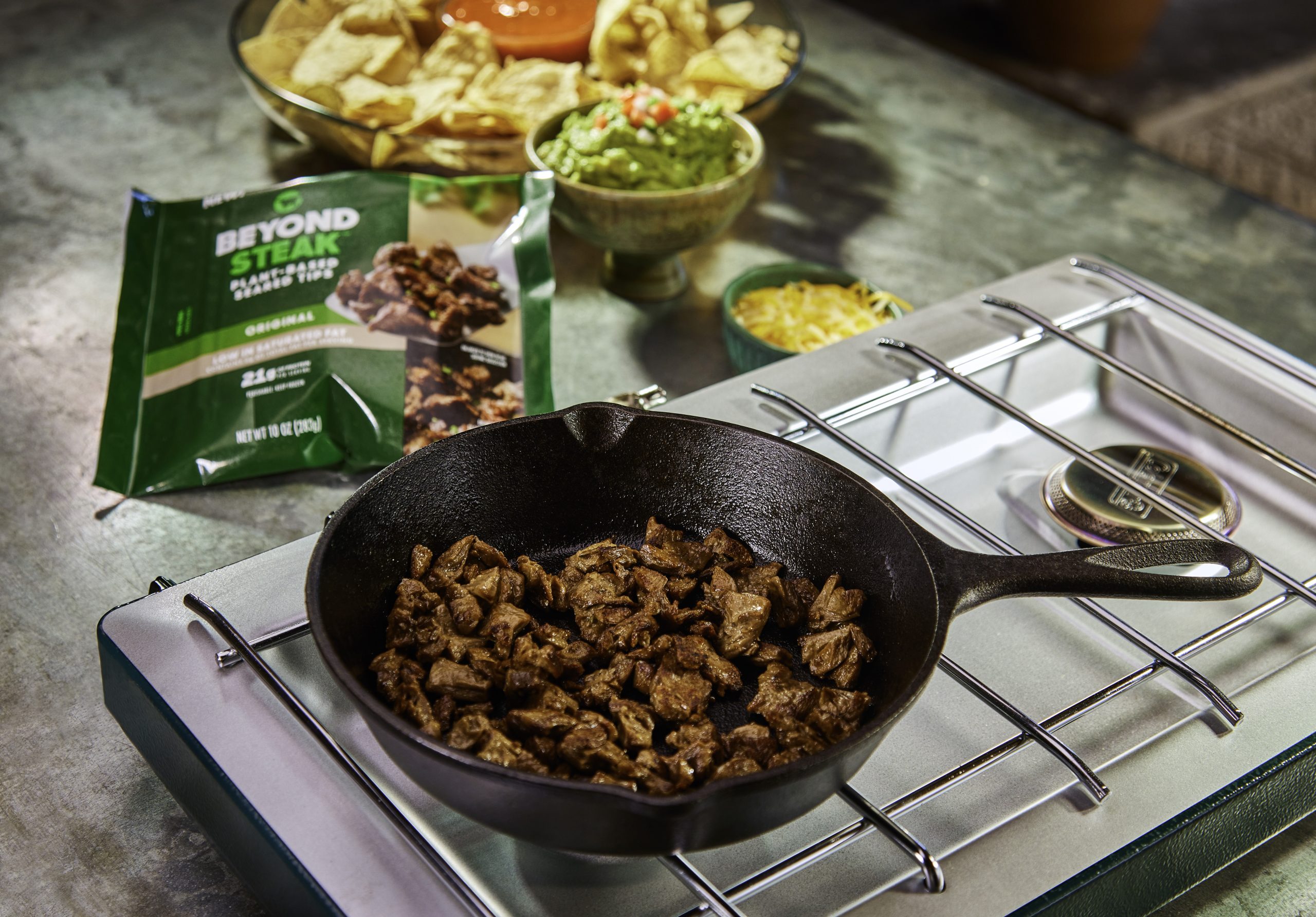 Beyond Meat Continues Rapid Expansion
Beyond Meat's product line began with the famed Beyond Burger, which was one of the first "meaty" vegan burgers on the market. Since then, the brand has continued to expand and release new products each year. Notable new products include Beyond Sausage and Beyond Beef.
Last year, Beyond Meat launched vegan chicken tenders, which are now available in stores across the country. And earlier this year, the brand released vegan beef jerky.
Beyond Meat products are currently available in most large grocery store chains, such as Walmart, Albertsons, and Whole Foods. Several convenience stores and pharmacies, such as CVS and 7-Eleven, also carry Beyond Meat products. And for those looking to purchase Beyond Meat products online, you can do so through Amazon.
For more information about Beyond Meat and its newest innovation, visit BeyondMeat.com.