How many of you have non-vegan friends who tell you, "I could go vegan but I love cheese too much?" Over the past few years, vegan cheese has gotten better in taste and texture, but it's still not nearly as accessible and familiar to most people as traditional cheese is. This is why we're thrilled to announce that Babybel, Nurishh, and The Laughing Cow are launching new vegan cheese products.
Boursin and Nurishh Vegan Cheese Products
The mainstream dairy company Bel Brands USA first dipped its toes in the vegan waters with the launch of its subsidiary Boursin's Garlic & Herbs Dairy-Free Cheese Spread Alternative in 2020. After that, the dairy company dove right in with Nurishh, an entirely new company focusing on vegan cheeses. Following these initial Boursin and Nurishh vegan cheese products, Bel Brands plans to increase its plant-based offerings in the coming years.
"It's no secret in the dairy industry that cheese is one of the most technically challenging spaces for dairy alternatives because of its complexity. And the plant-based cheese category has largely struggled to deliver offerings that are delicious, accessible, and meet consumers' expectations of cheese—until now. We're proud to give every cheese-lover an opportunity to enjoy the melty texture, creamy goodness, and rich mouthfeel of their favorite Bel cheeses, including expanding our lineup of product offerings to Babybel, bringing our delicious flavor and palm-sized playfulness to the plant-based world," said Katie Halgerson, Babybel Development Platform Manager at Bel Brands USA.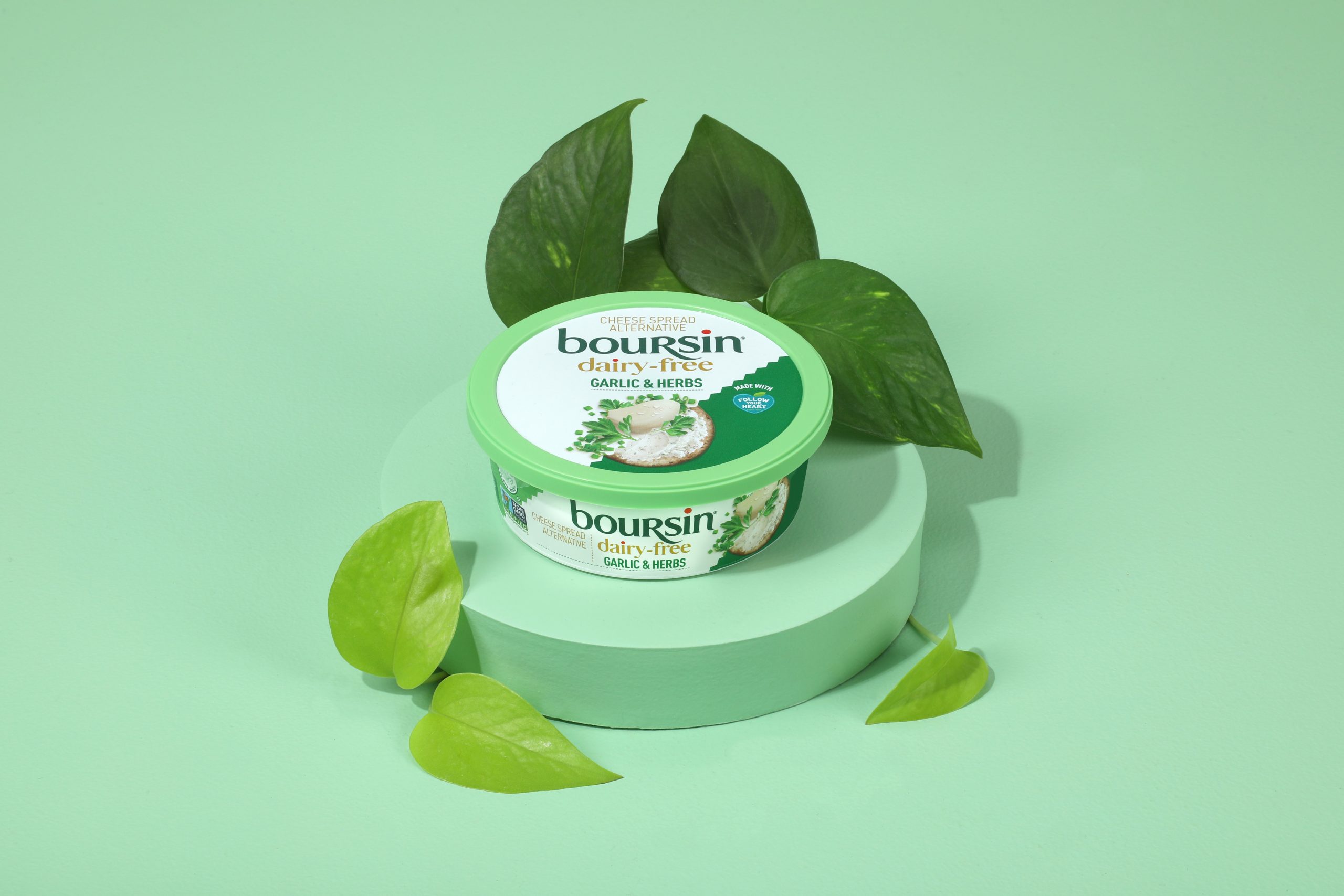 Vegan Babybel Cheese
The first to roll out is vegan Babybel cheese! You know, the small, convenient cheese wheels coated in red wax? This time, they'll be coated in green wax to easily differentiate the two. Babybel Plant-Based is formulated to taste just like the brand's classic creamy mozzarella cheese. The new product is certified vegan and non-GMO project verified. Best of all, it's coming to retailers across the country starting next month!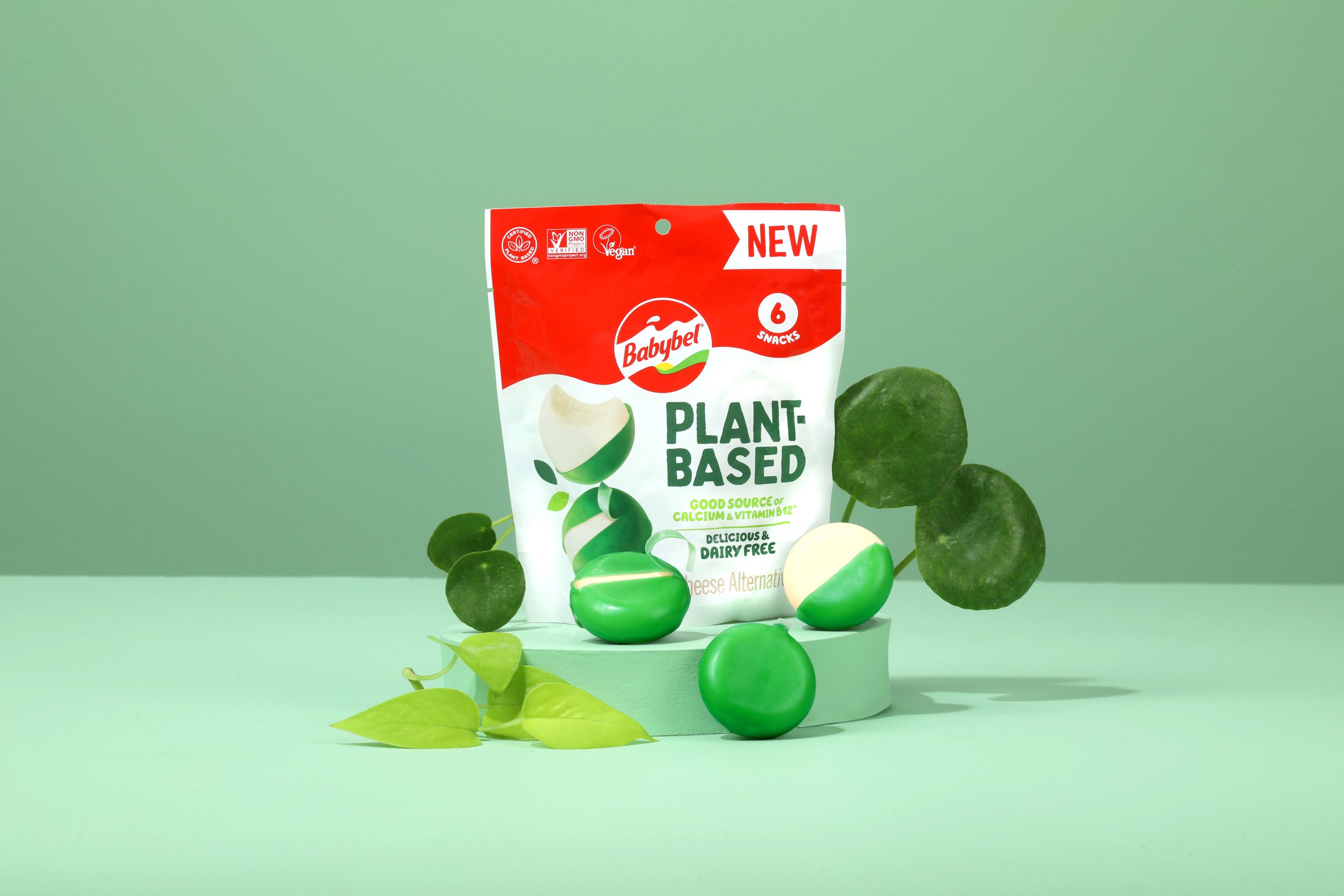 Nurishh's Vegan Cheese Products
Bel Brands USA's next move is to expand the portfolio of Nurishh's vegan cheese products this spring. The new offerings that are in the works include Plain and Chive Cream Cheese, Cheddar and Hot Pepper Style Cubes, Parmesan Style Shreds, Hot Pepper Style Slices, and a variety pack of plant-based cheese slices with both cheddar and mozzarella alternatives.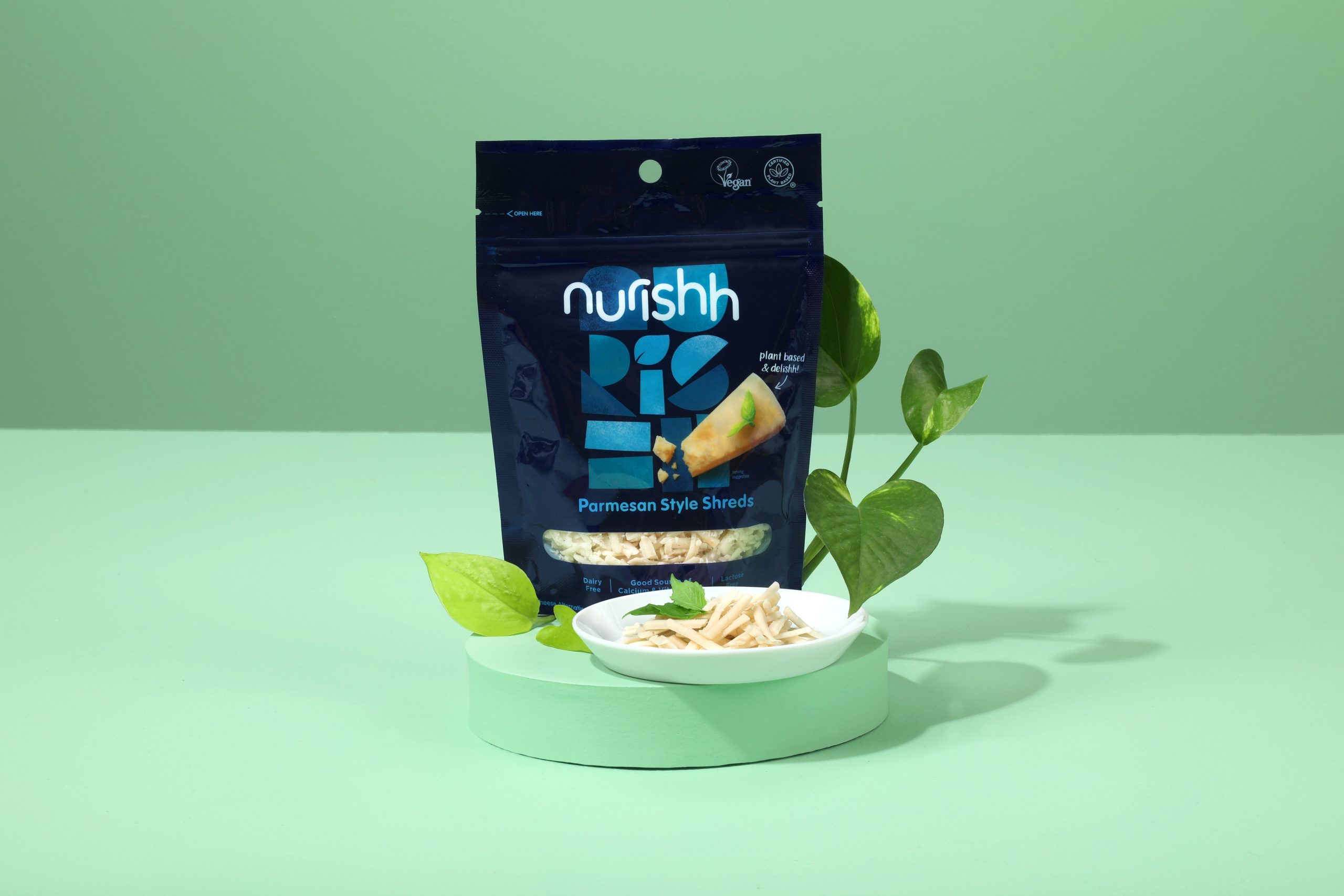 The Laughing Cow Is Launching Plant-Based Cheese Wheels
And last but certainly not least, The Laughing Cow is launching plant-based cheese wheels in 2023! The vegan cheese is crafted to taste and feel like the brand's classic wedges, so we can't wait to sink our teeth into them when they launch.
"At Bel Brands USA, we believe we can set the tone for the future of the cheese industry through a consumer- and customer-centric approach to innovation that focuses on products that meet evolving demands, even as those demands continue to shift. To get plant-based cheese right, you need to know what makes cheese cheese. And that's exactly what you've trusted us to do for over 150 years," shared Shannon Maher, Chief Marketing Officer at Bel Brands USA. "
To learn more about these new launches, visit BelBrandsUSA.com.