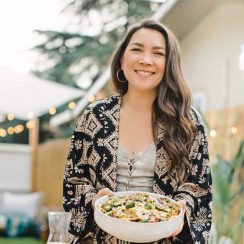 Lauren is the author of the bestselling cookbook Vegan Comfort Classics: 101 Recipes To Feed Your Face. She's been named one of Canada's Most Influential Vegans (Impact Magazine) and has appeared on many national television programs sharing her expertise for making vegan food fast and fun. Lauren's YouTube channel, Instagram, and site, hot for food, have amassed millions of views and devoted fans.
All Articles by Lauren
Recipes
See the article vegan gluten-free baked peanut butter and jam oat bars recipe
Vegan Gluten-Free Baked Peanut Butter and Jam Oat Bars Recipe
I don't want to knock oatmeal—it's filling and healthy—but I'm not the biggest fan of mushy porridge for breakfast. I make it because it's quick, but with a little planning you can bake that oatmeal with peanut butter into a bar dolloped with your fave jam … now we're talking. These are just the right amount of soft and chewy and make another great grab-and-go brekkie.
See the article easy vegan brussels sprouts pasta recipe
Easy Vegan Brussels Sprouts Pasta Recipe
This pasta has always been a tried-and-true go-to. I usually just eyeball the whole thing, so I'm glad it's finally documented and can become part of your regular rotation, too! The sauce is light and simple, using shallots, garlic, white wine, lemon juice and zest, nutritional yeast, and pasta water. Don't overcook your Brussels, because you want them bright and bursting with color. A cast iron pan is best for preparing this dish to get that beautiful char on the Brussels that other pans just won't accomplish.
See the article vegan breakfast totchos recipe
Vegan Breakfast Totchos Recipe
What can I really say about this breakfast contribution except that it's another tasty way to shovel scramble in your face! If you know me, you know I love tots, perhaps even more than french fries or onion rings ... but do I have to pick? Don't you love all your children equally?! I can't pick. These totcho toppings are mere suggestions but it's how I fix mine—you do whatever you want.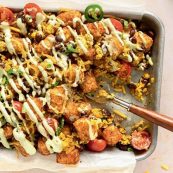 Subscribe Now
Get the premier vegan food and lifestyle magazine delivered to your door (or inbox!)
Order the magazine!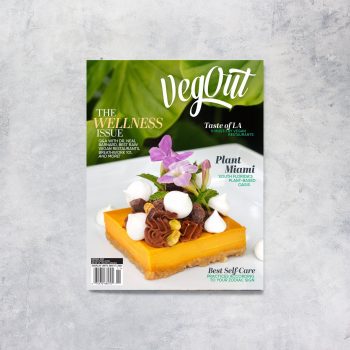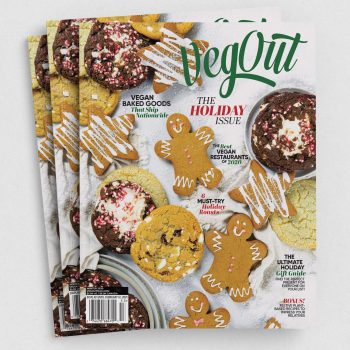 Navigation