2020 was the year skateboarding would debut at the Olympics, but unfortunately for Olympic hopefuls like Micky Papa, they'll have to wait another year to show off their skills on the world stage. Micky isn't too phased by the postponement, though. He just wants to skate. The vegan professional skateboarder allowed us into his world, demonstrating that the skater lifestyle is far more complex than people in backwards hats fooling around skate parks. Micky takes the extremely difficult sport seriously, both for its physical challenges and its mental demands (it takes a very specific mindset to hurl yourself into the air knowing you could land face-first on concrete). Micky shares his thoughts on the art of skating, how veganism is integrated into the sport, and how his Italian Nonna's cooking influenced his diet and his perspective on life.
VegOut (VO): Why do you skate? How does it make you feel?
Micky Papa (MP): I skate because it is my passion. I skate because I can't not skate. It is my creative outlet, my community, and just a flat-out addiction. Growing up I was pretty athletic so I picked things up easily but also got bored easily. Skateboarding is the perfect balance of athleticism, art, and problem-solving. It's so engaging on every level, so it's impossible to become bored with it. There's an infinite amount of combinations, and even once you learn a skill, you're never done with it. There's always a way to do it better, faster, higher, and with more style.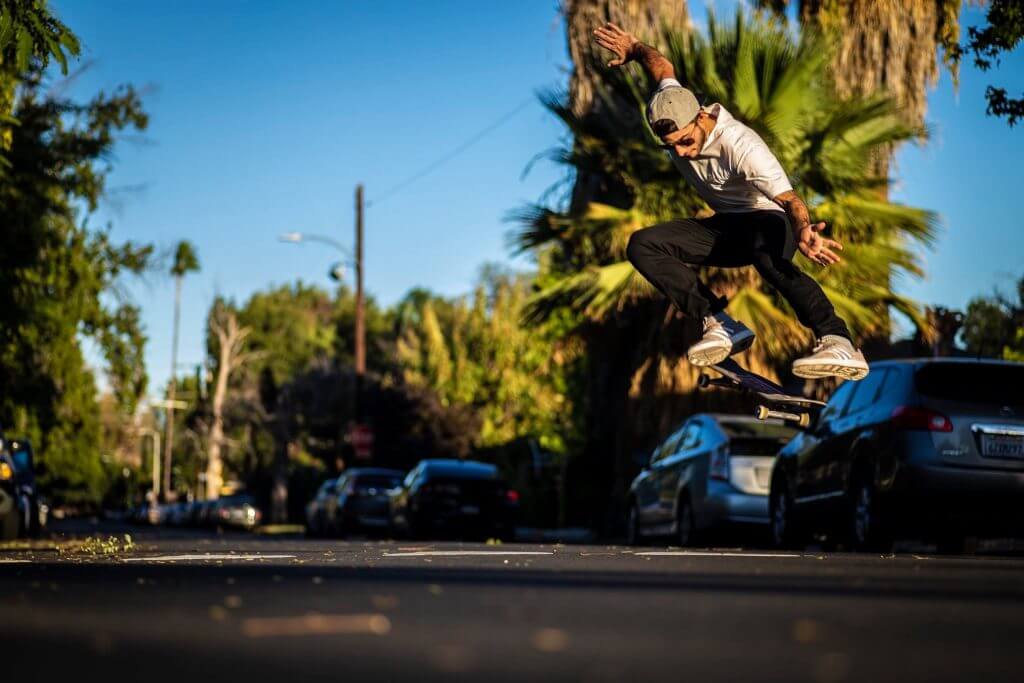 VO: When you learned that skateboarding was going to debut at the 2020 Olympics, did you know right away that you wanted to make the team?
MP: Yes, I knew immediately that it was something that I wanted to do. I've always wanted to see skateboarding grow out of its adolescence. It's one of the toughest sports, and I feel it's gotten to a point where it has evolved past its "rebel" or "outcast" stigma. As its acceptance increases and the skate communities grow around the world, it only makes sense that skateboarding deserves to have its place amongst soccer, basketball, hockey, etc.
VO: How does one qualify to make the Olympic team for skateboarding? Are there trials? Is it based on a point system?
MP: Well, you don't really have to qualify for the Olympic team. It's a bit complicated, but yes, it's based on a point system. In order to "qualify" for the Olympics, you have to place top three in your country as well as top 20 in the world. There are a few exceptions to that but we'd be here all day if we got into it.
VO: What does your training look like?
MP: With skateboarding being the middle ground of art and athleticism, you have to find a unique balance between expression and practice. So, that's like asking, "How would an artist train?" For myself, I find my best results are achieved when I listen to my mind and body. In order to get my mind right, I meditate and do yoga first thing every morning. As for my body, some days I'll skate for 10 hours and not step off the board, others I'll skate for 30 minutes and know I won't make any actual progress if I force it. There are also periods where I hit the gym to work on muscle imbalances that develop over time due to injuries (which happen quite often). My overall regiment is all about understanding what is going to work for me on a daily basis.
VO: What was your initial reaction to the postponement of the 2020 Olympics? What are your thoughts about it now?
MP: With the current situation, I didn't find it too surprising. My thoughts now are apprehensive. I can't wait to get out of quarantine and start skating full-time again. But due to the severity of the pandemic, I just hope that it will be figured out by 2021 and each sport from every country has the fair opportunity to properly train, compete, and qualify.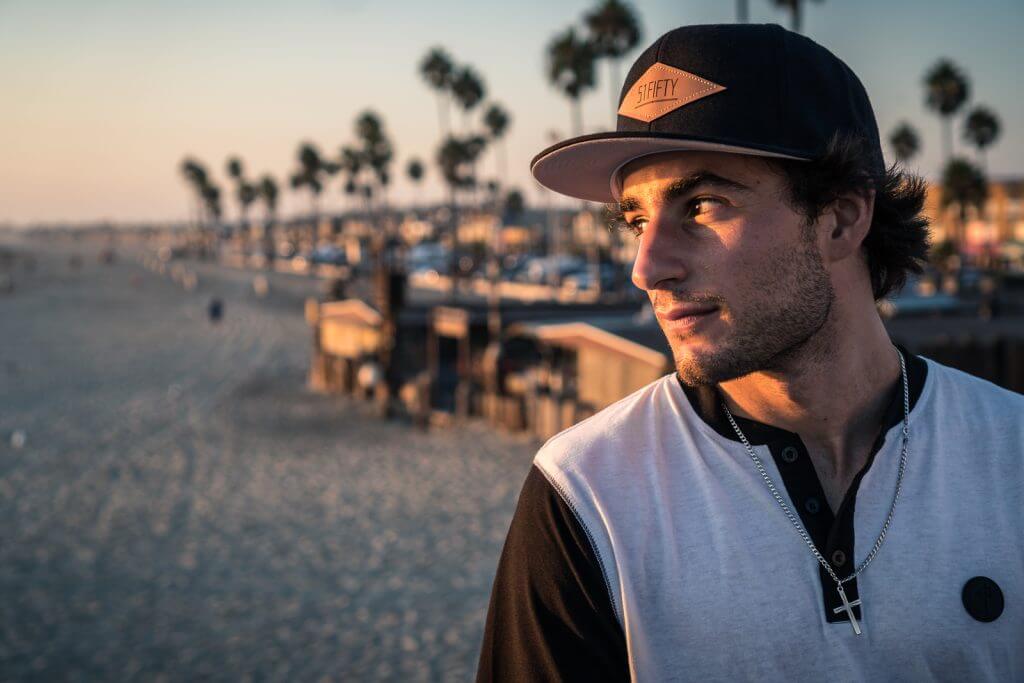 VO: What's a trick you're most proud of nailing?
MP: There are a lot of tricks that come to mind, but one that seems to stand out the most is the first trick in my Blinded Part published by Thrasher Magazine. It's called a Nollie 360 Flip Backside Tailslide Kickflip Out (a mouthful, I know).
VO: Is veganism accepted by the skating community? Are athletes receptive to it?
MP: Yeah, I would say that it is. Some of the best professional skaters are actually vegan. We're definitely seeing more and more skaters leaning toward healthier lifestyles, and veganism is one of those.
VO: Why did you decide to adopt a vegan diet?
MP: I've been fascinated with health and nutrition for as long as I can remember. I was raised old school Italian. Growing up, I would pick fresh ingredients out of my Nonna's garden for family meals. That was the foundation. As I got older, an all-organic diet has been imperative to my lifestyle, and more recently I decided to go full vegan. I am seeing drastic differences in my health as well as my physical performance. Over the years, I have witnessed firsthand how these changes in diet can completely affect one's quality of life.
VO: What are a few go-to foods or meals for you?
MP: I start my day with my Groundwork organic coffee (has to be the Black Magic roast) with a dash of oat milk and a little bit of maple syrup. Until I have that, I can't do anything. My go-to dinner is my roasted veggie concoction (all organic, of course). I roast up a mixture of russets, sweet potatoes, bell peppers, heirloom carrots, red onion, and garlic cloves tossed in olive oil and seasoned with my family's secret combination of spices (that I, unfortunately, cannot share with you). Like a classic Italian grandmother would, my Nonna always taught me that the key ingredient is the right amount of love at just the right time—and that tip is universal. I use that not only in my food but in my skating as well.
RELATED: Kyrie Irving Donates 200,000 Beyond Burgers to NYC Food Bank
---
Want even more vegan news, food, and lifestyle content? Subscribe to VegOut LA Magazine or VegOut NYC Magazine!