Check out the best places to find delicious vegan birthday cakes in Metro Detroit.
Is a birthday really complete without enjoying fluffy layers of delicious cake covered in sweet buttercream? Heck, no! The hardest part is choosing which flavor to enjoy! Will it be decadent chocolate, sweet cherry chip, zesty lemon, or maybe a combination of fun flavors? Before your next celebration, be sure to check out these eight vegan and vegan-friendly bakeries in Metro Detroit for your vegan birthday cake.
Online Orders
These 100% vegan cakes look like they have been plucked from a magazine! And aside from being amazing, the rich flavors at Blck Cocoa Bakes are to die for—German chocolate, cookies & cream, lemon, or just about anything you can dream up. They also offer custom cakes created with whatever your sweet tooth desires. Just make sure you get your order in two weeks in advance!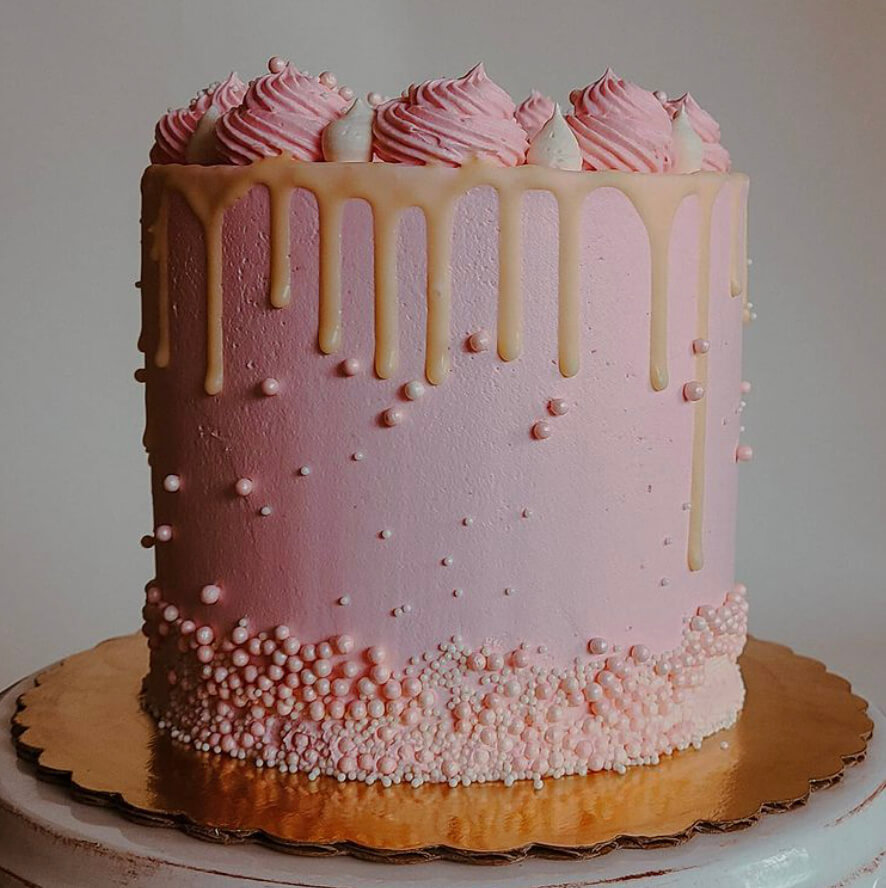 23131 Woodward Ave, Ferndale, MI 48220
This vegan bakery is home to so many tantalizing treats, including a selection of epic cakes. It's hard to decide between carrot cake, death by chocolate, or SugarBuzz Bakery's special Faygo Redpop cake! The Faygo Redpop cake is a twist on a traditional red velvet cake made with one of Detroit's favorite fizzy drinks. It's a definite must-try. If you're not interested in those, they also welcome special requests, just make sure you give them at least a week to whip it up.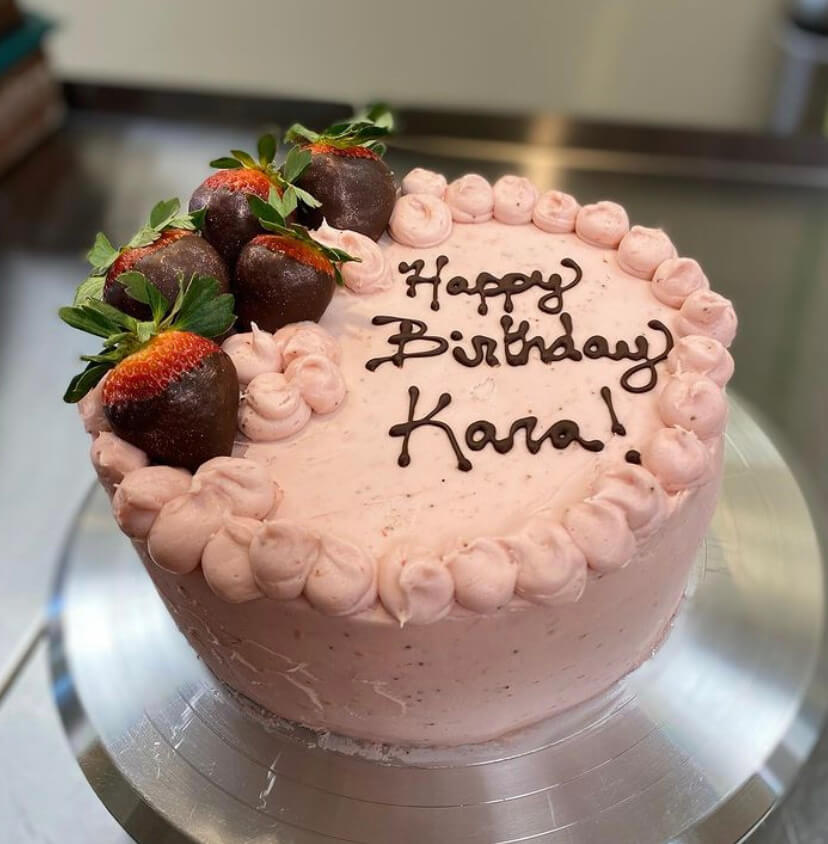 19363 Livernois, Detroit, MI 48221
Looking for an eye-catching rainbow cake to celebrate your special day, then head here! These custom cakes can be made in a variety of fun ways. Their vegan flavors include cookie butter cake (made with Biscoff cookies), German chocolate, strawberry crunch, and carrot cake. All cakes from Good Cakes and Bakes need to be pre-ordered online.
Photo credit: @featherstone.agency on Instagram
100 Erskine St, Detroit, MI 48201
Chocolate cake with peanut butter filling? Count us in! If that's not your jam, no worries, this little café creates custom vegan cakes with a selection of delicious flavors and fillings. Enjoy a chocolate, vanilla, or banana cake—each of which can be filled with triple berry jam, strawberry, peanut butter, lemon, or cookie butter buttercreams. Make sure you place your order from For the Love of Sugar at least two weeks in advance, as this shop gets busy!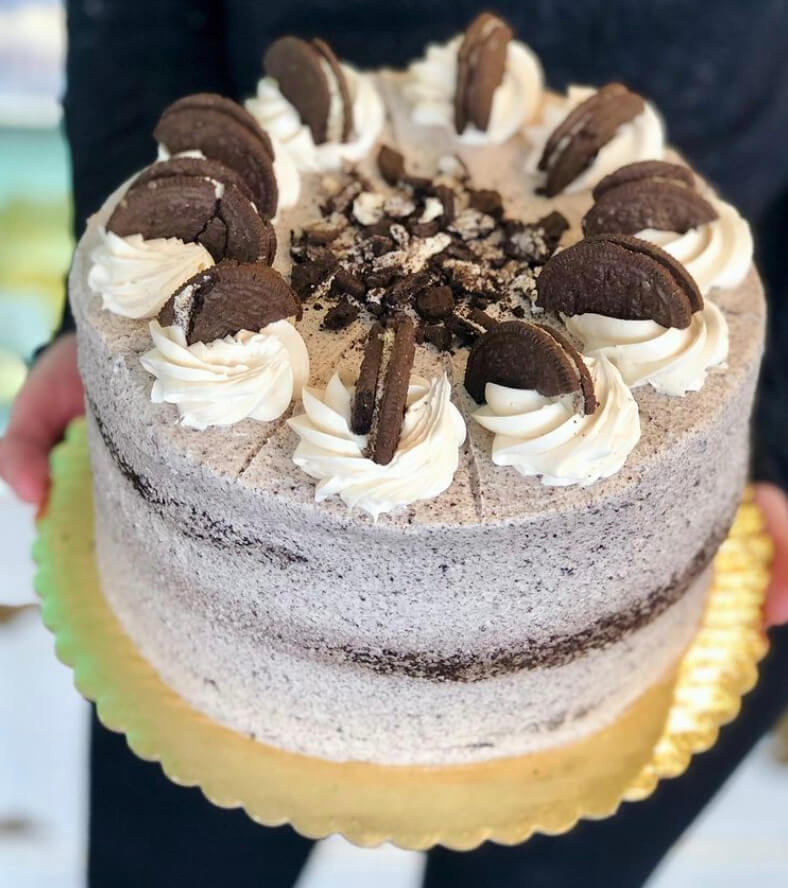 28569 Northwestern Hwy, Southfield, MI 48034
Known for their extensive selection of mouthwatering cupcakes, Cake Crumbs also makes custom birthday and celebration cakes. Their selection of cake flavors and fillings is extensive and almost all can be made vegan. You really can't go wrong with lemon, coconut, strawberry, or cherry chip cake filled with sweet vanilla buttercream. Make sure you call to order at least two weeks in advance.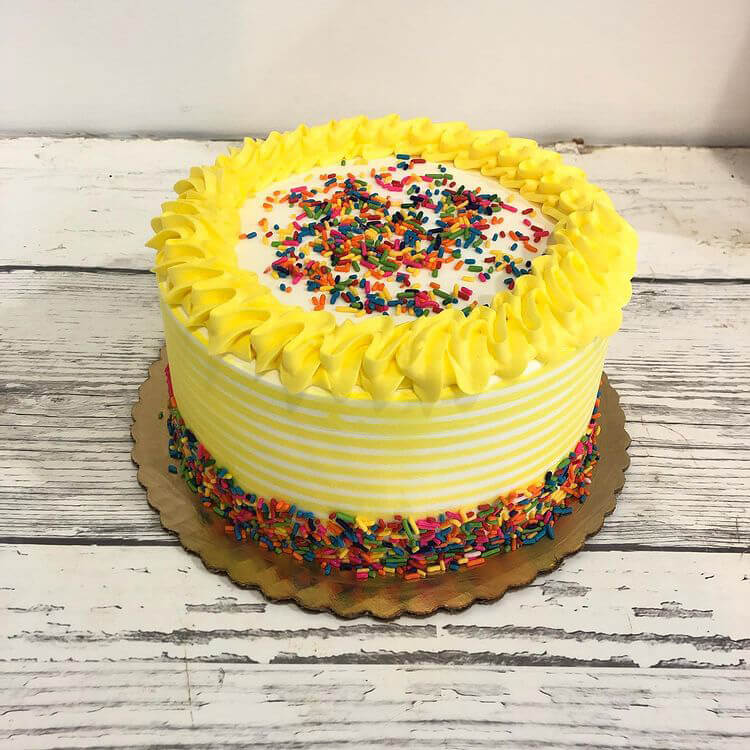 746 E Maple Rd, Birmingham, MI 48009
These house-made Love and Buttercream cakes are not only made with love but also with local, seasonal, and organic ingredients when available. The vegan cake options include chocolate and vanilla, which can be filled with a selection of tasty buttercream options, such as vanilla, chocolate, cookies & cream, and almond, or try raspberry jam! All cakes need to be pre-ordered ten days in advance.
135 Pierce St, Birmingham, MI 48009
The gorgeous cheesecakes from Planthropie are a perfect sidekick to any birthday celebration! All the cakes are house-made, vegan, made with organic and fair-trade ingredients, and free of gluten, soy, corn, refined sugars, and preservatives. The custom flavors include their signature Planthropie cake (a layer of raspberry cream and white chocolate cream with a chocolate almond crust), as well as decadent chocolate, mango coconut, along with many others. Make sure you place your order one week in advance.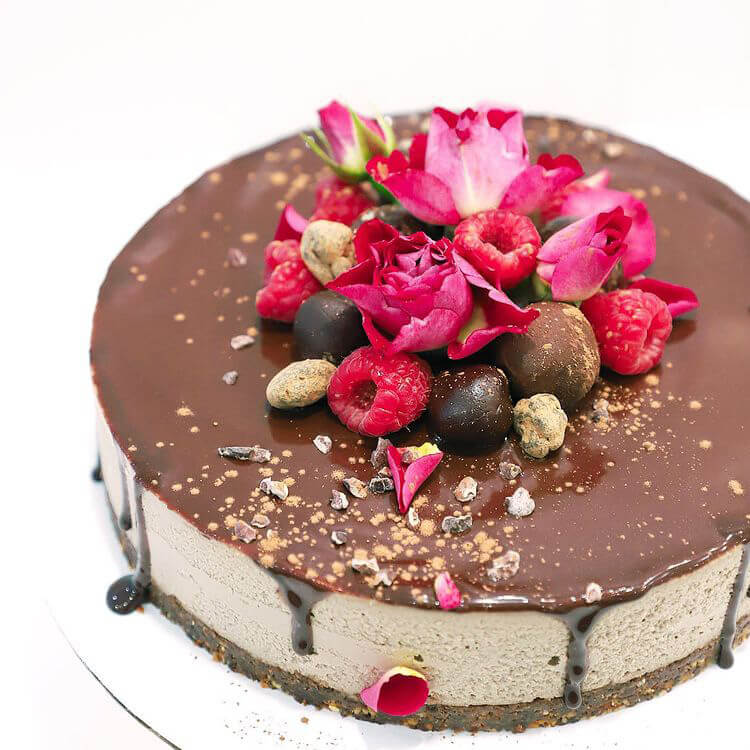 Southfield & Farmington Hills
All the treats at The Bake Station are nut-free, dairy-free, kosher, and you'll find a few vegan options! They are happy to whip up a vanilla or chocolate birthday cake for you, just make sure you give them three days to get it done. Aside from cakes, they can also make vegan cookies and cupcakes.