Here's a list of LA spots that stock vegan tiramisu! Since we're unable to travel to Italy at the moment, we decided to bring the flavors of the popular boot-shaped European country to our taste buds! Tiramisu is an authentic Italian dessert made from coffee-soaked ladyfingers (sponge cake) layered between sweet mascarpone cream cheese. With the help of modern vegan technology and brilliant plant-based pastry chefs, this traditionally non-vegan dessert can now be found as vegan. Keep reading to learn where you can find a slice!
RELATED: Vegan Versions of Your Favorite Childhood Meals: LA Edition
---
Want even more LA vegan news, food, and lifestyle content? Subscribe to VegOut LA Magazine!
Green Table Cafe
Mid-City
Do you want to indulge in the scrumptious flavors of tiramisu without all the added sugars and fats? Pay a visit to this plant-based cafe for a slice of their tantalizing tiramisu! The dish is flavored and moistened with a harmonious amalgamation of maple syrup, coconut milk, dates, cacao, and espresso. Chef Leonardo of Green Table Cafe created this recipe with the influence of his Italian background, so you know it's the real deal!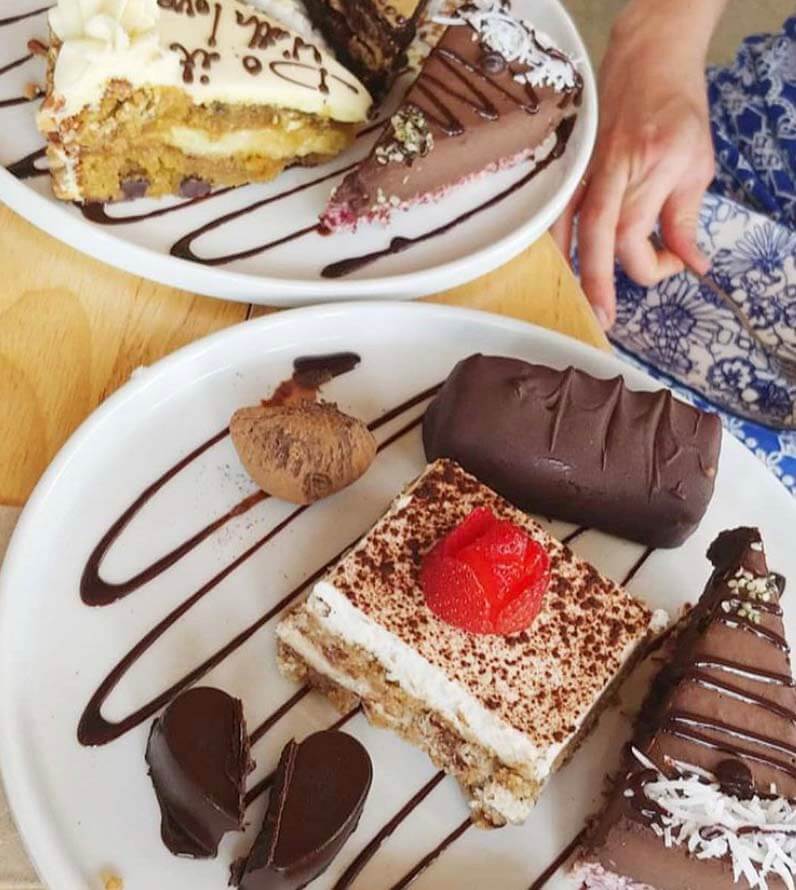 Karma Baker
Westlake Village
Full disclosure, we've dreamt of Karma Baker's cupcake jars ever since they launched this spring. This all-vegan bakery recently concocted a version of these jar-bound treats in the flavor of tiramisu. The dessert contains layers of espresso-soaked vanilla cake and sweet pastry cream. It's vegan, gluten-free, kosher, and nut-free. This flavor is available for pickup only. For those of you not in LA, Karma Baker offers a plethora of other flavors and pastries that are available for nationwide delivery!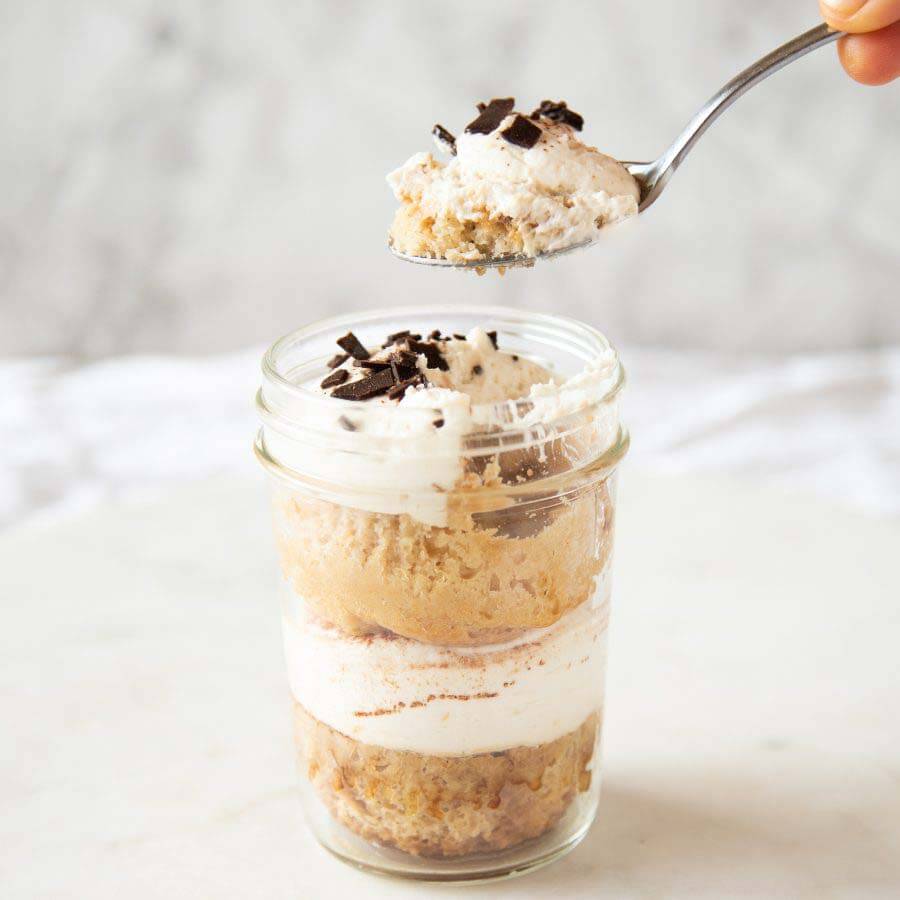 Pura Vita
West Hollywood
Pura Vita is one of the first restaurants that comes to mind at the mention of Italian dining! This all-vegan hot spot was founded by Tara Punzone, a vegan Italian American who crafts some of the tastiest food we've ever had. Vanilla bean cashew mascarpone, espresso, and cocoa are just a few of the ingredients that make up Pura Vita's gluten-free tiramisu. This divine dish makes for a great finale to a loaded plate of pasta from Pura Vita or a few slices of pizza from Pura Vita Pizzeria next door!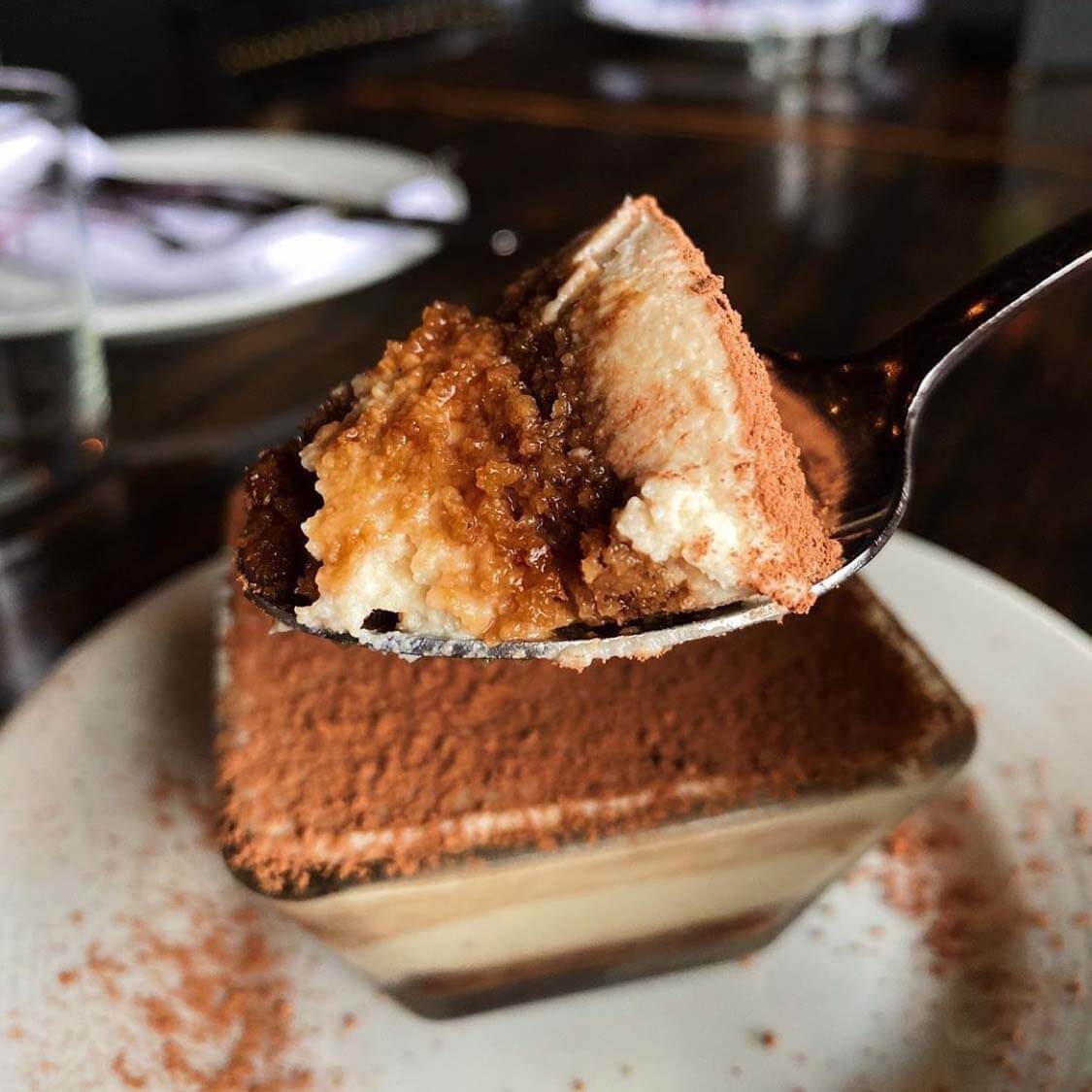 Erin McKenna's Bakery
Santa Monica
Aside from offering craveable cupcakes, donuts, cookies, and loaves, this all-vegan and gluten-free bakeshop also stocks slices of tiramisu! If everything on the menu is tempting you, we'd recommend ordering a few different menu items and sampling them all––VegOut style! The tiramisu from Erin McKenna's Bakery is available daily at the Santa Monica location only.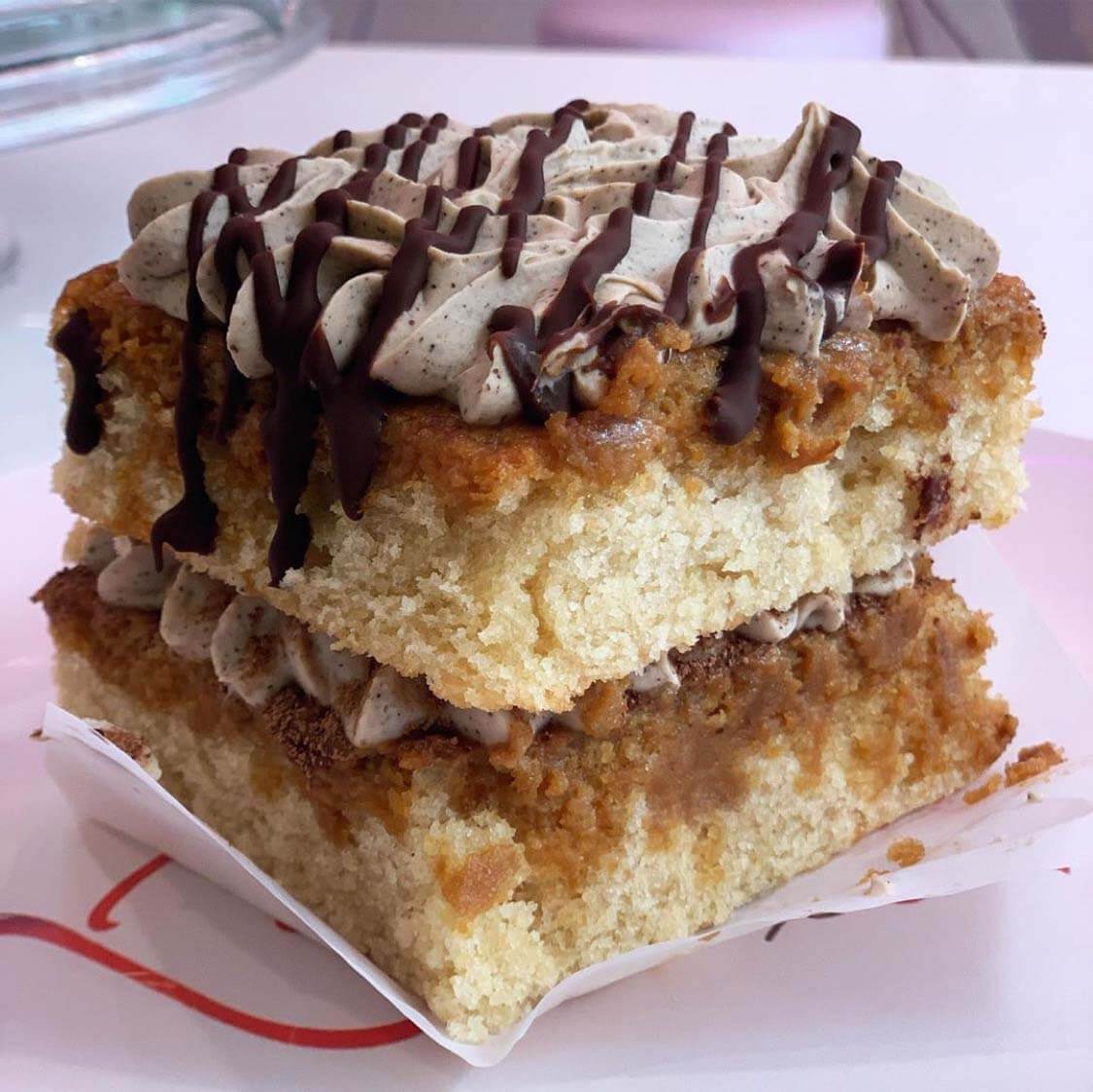 Raw Baby Desserts
Pickup in Garden Grove
The Raw Vegan Tiramisu from this made-to-order dessert shop will blow your mind! It's made up of an almond coconut crust with a mocha layer in the middle and whipped coconut cream on top. Yum! The cake can be ordered in three different sizes according to the hunger level of you and your household (that is, if you're sharing!) Although it tastes indulgent, this treat is organic, naturally sweetened, gluten-free, soy-free, and raw. Raw Baby Desserts accepts pre-orders only. You must place your order at least 48 hours in advance.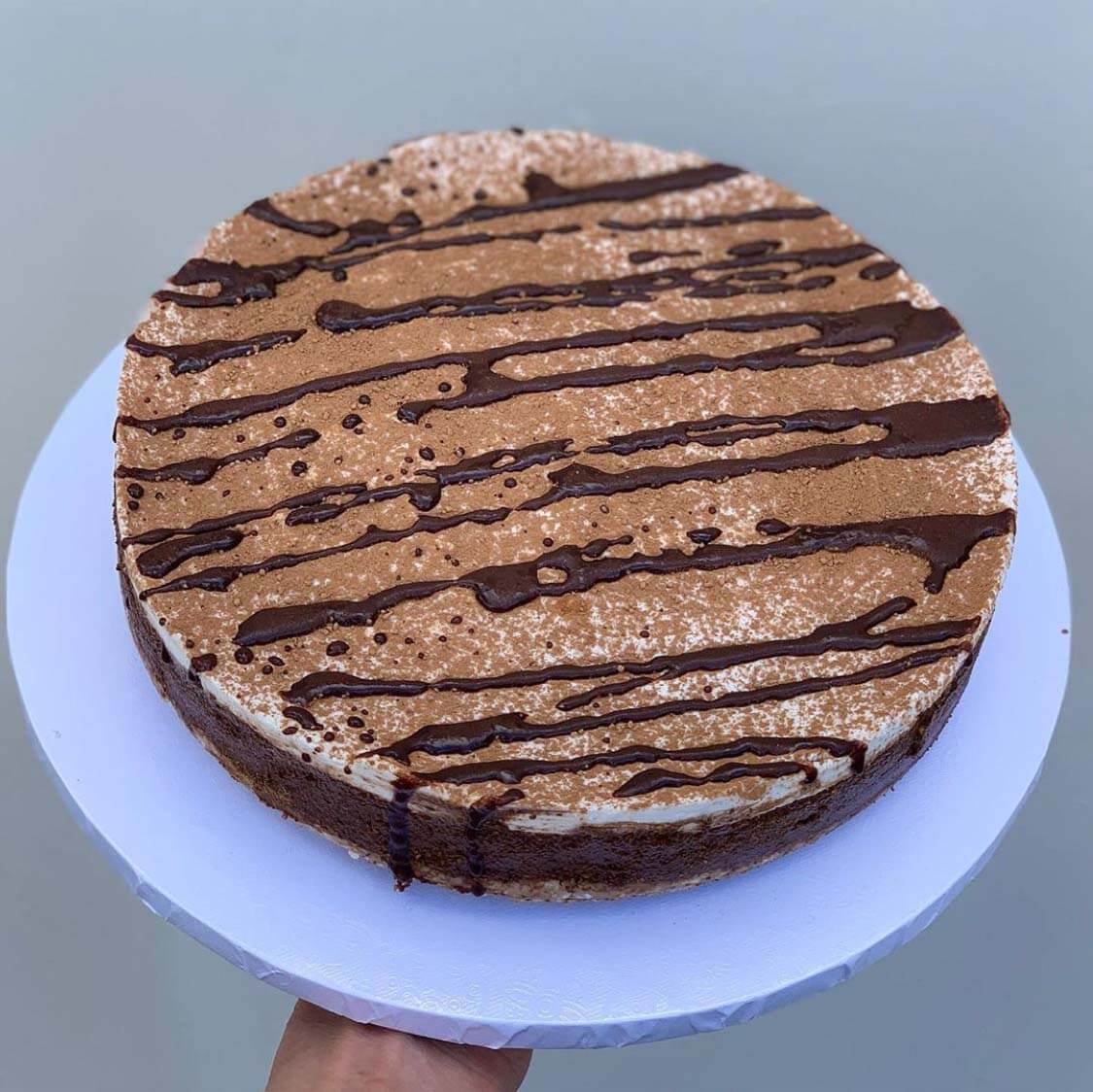 Double Zero
Venice
Double Zero is a plant-based pizza spot spearheaded by renowned chef Matthew Kenney. The menu features Kenney's famous dishes like the Cacio E Pepe and Bianca Pizza. And on the dessert menu at Double Zero, you'll find tiramisu. It's decadent, delightful, and oh-so-dreamy!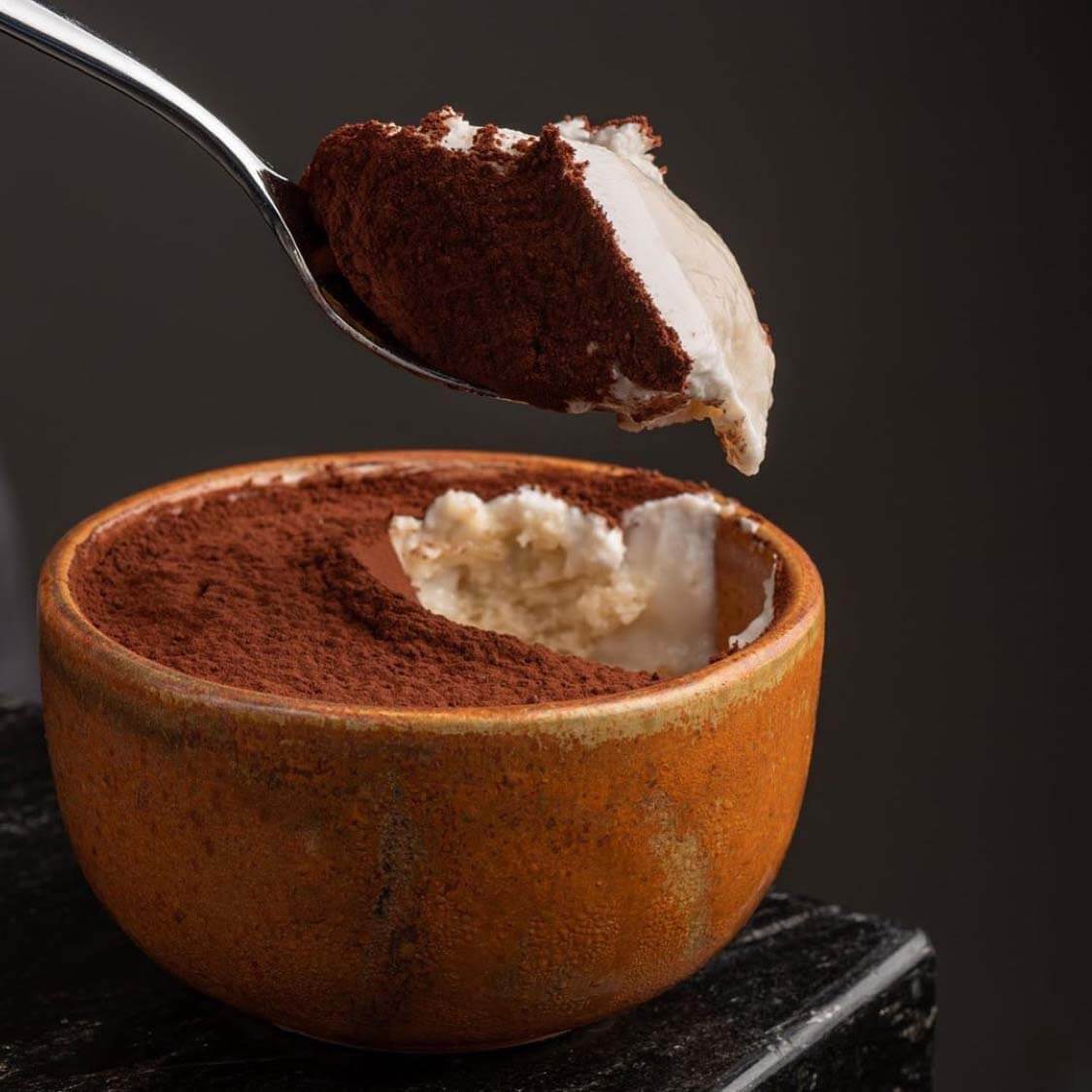 LA Vegan
Del Rey
Where can you order vegan tropical pancakes, pad thai, quesadillas, and tiramisu all in the same place? LA Vegan! This all-encompassing vegan joint has just about every dish you could ever crave––and more! Their tiramisu is one of the many dessert options available, and it's drool-worthy!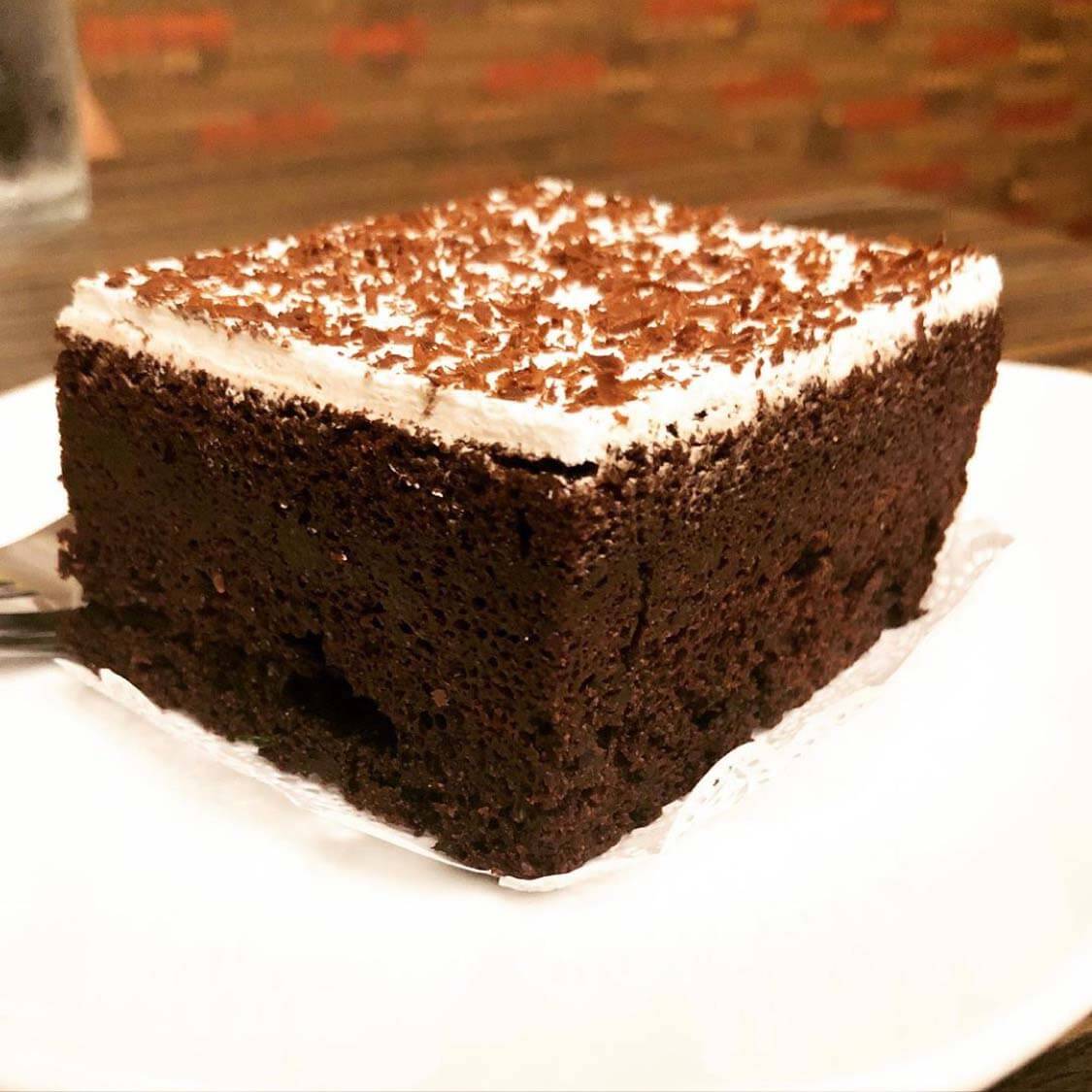 Baked Vegan Sweets
Long Beach
This charming vegan sweet stop makes a gluten-free tiramisu that's perfect for any occasion! The cake is available by special order only. While you're picking up your layered beauty, we'd suggest grabbing a few Pop Tarts, "Honey" Buns, and Macarons! Oh, and word has it, Baked Vegan Sweets will be breaking out their Pumpkin Spice Latte Tiramisu for the fall season.