Check out these vegan-friendly Kalamazoo restaurants.
Yes, there really is a Kalamazoo. Whether you're passing through or are a Kzoo local, there are plenty of vegan food options to enjoy. From cafes and breweries to vegan breakfast, lunch, and dinner spots, this West Michigan city has you covered. Check out our list of where to eat vegan in Kalamazoo, Michigan. Eat like a local!
4213 Portage Street
Enjoy craft beer, board games, and vegan pizza, nachos, and sandwiches at One Well Brewing. Many menu items can be made vegan by substituting vegan meats and cheeses. The "Bite Me" Fried Cauliflower Bites and Go Cluck Yourself! Sandwich are highly recommended.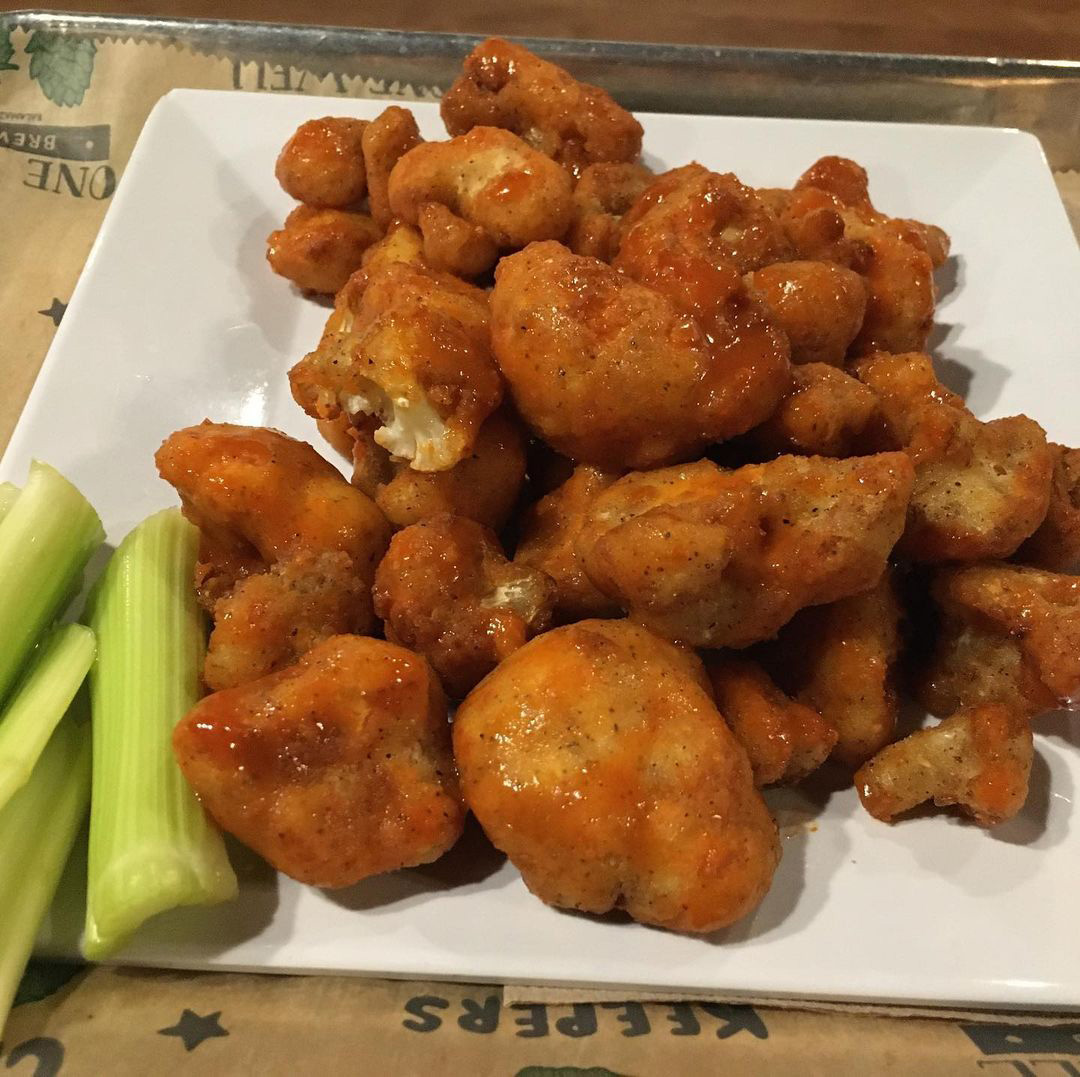 Photo credit: @ourtwistedkitchen on Instagram
155 W Michigan Ave, Suite 1D
This new fast-casual restaurant adds to the vegan options in Kalamazoo. Cairo's Kitchen specializes in Egyptian eats, including vegan-friendly appetizers like falafel and fries, shawarma sandwiches, and Koshary, Egypt's national dish featuring rice, lentils, chickpeas, pasta, and tomatoes.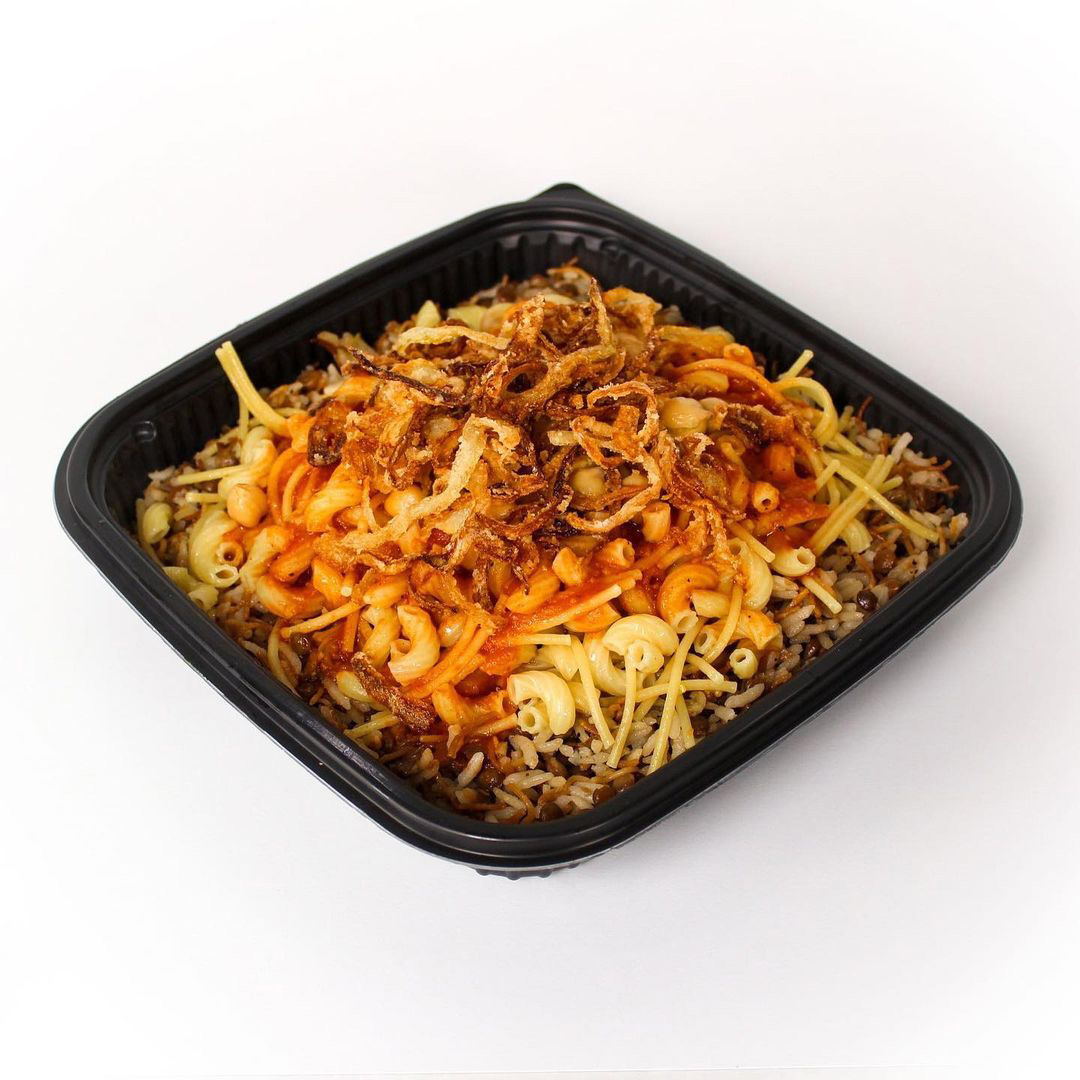 220 W Michigan Ave
Whether you're looking for a study spot with vegan lattes or a plant-based lunch to go, Rose Gold Coffee Company has you covered. You can find a variety of vegan baked goods and lunch items, like muffins, soups, burritos, and more.
816 S Westnedge Ave
Crow's Nest in Kalamazoo serves up easily labeled vegan options, including stir-fries and sandwiches—our fave is the Vegan Reuben. You may also veganize breakfast scrambles with tofu and enjoy vegan-friendly baked goods and coffee drinks from Fourth Coast Cafe, located downstairs.
1710 W Main St
Looking for plant-based Middle Eastern eats? Zooroona Restaurant offers well-labeled vegan options throughout the menu. From hummus and lentil soup to entrees like Veggie Tagine and Chili Fry, this Kalamazoo favorite hits the spot every time.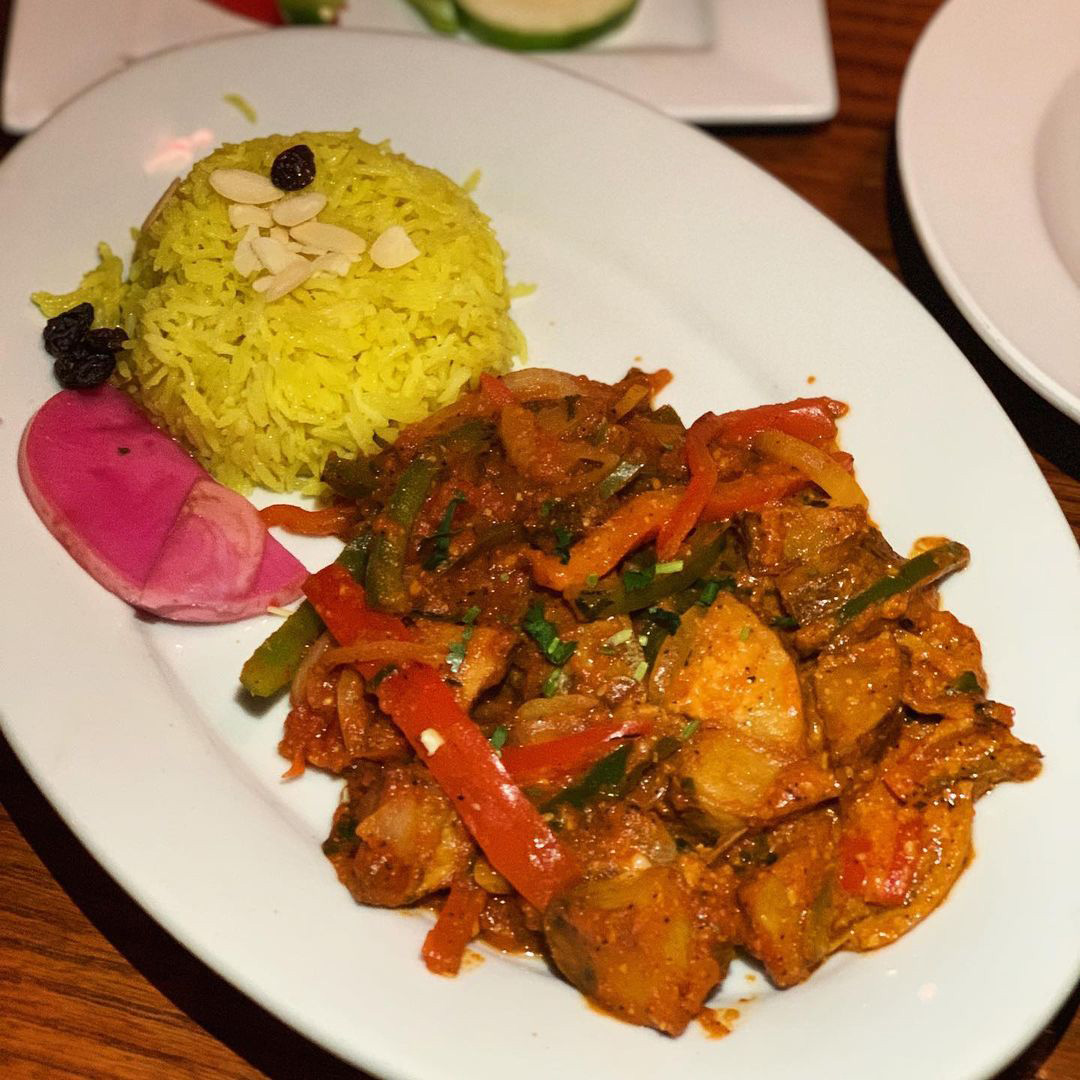 312 W Michigan Ave
Local brunch spot Studio Grill has the hookup on good-for-your-soul vegan grub. Opt for the Vegan Pancakes or Chorizo Farmers Hash for breakfast and a variety of handhelds for lunch, made with local plant-based proteins, including Ope's Black Bean Burger.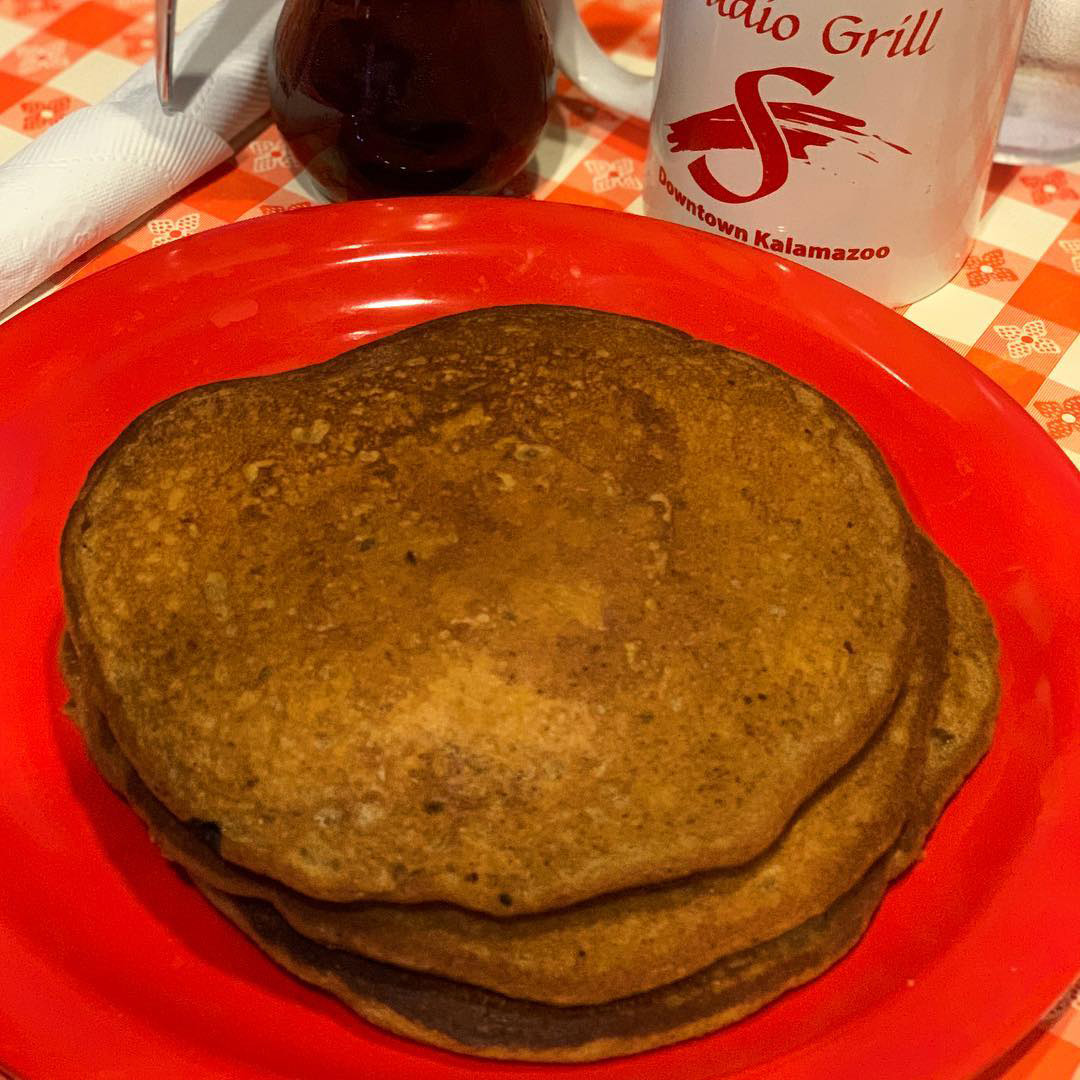 600 E Michigan Ave
The farm-to-table eatery 600 Kitchen & Bar offers a rotational variety of vegan options. The Vegan Fried "Chickfun" Sandwich is a longtime plant-based menu staple featuring a vegan chicken patty from Water & Wheat, a Michigan-local producer of meat alternatives.
Portage & Downtown Kalamazoo
This contemporary eatery features new American fare with a handful of vegan options. Check out Central City and Centre Street Taphouse for the Vegan Jack Tacos made with barbeque jackfruit or the Build Your Own Ramen with tofu. Round out your meal with a brew and an order of edamame.
229 W Kilgore Rd
Located inside Pacific Rim Foods, Cravings Deli is slinging vegan-friendly Asian comfort food. We can't help but order the Vegan Dumplings, Hand Rolls, Tofu Ramen, and the Curry with Tofu entree every time we go.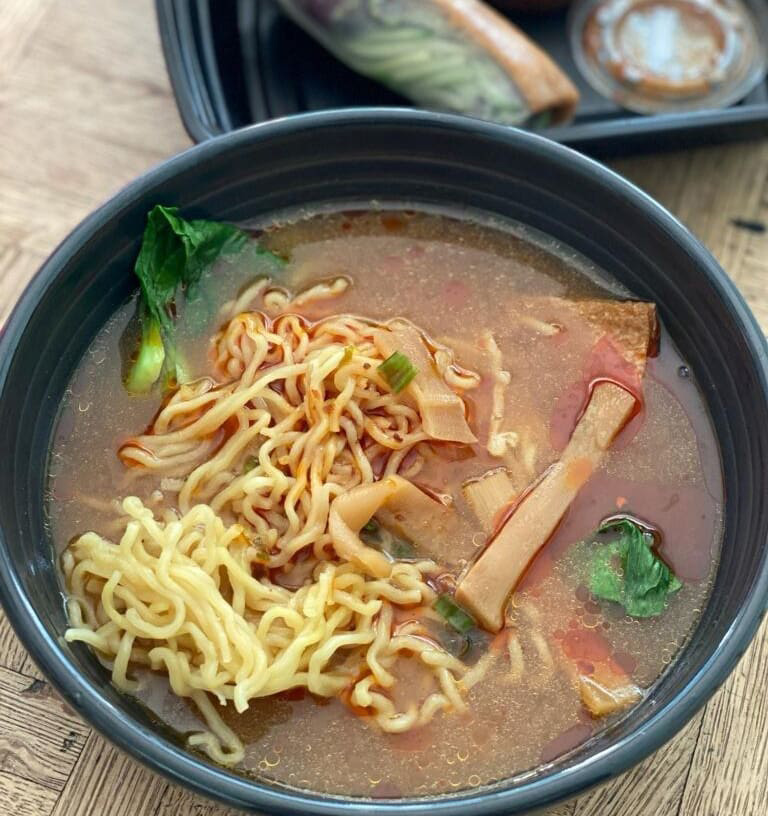 234 W Michigan Ave
Theo & Stacy's is the place where traditional Greek fare meets American comfort food and breakfast all day. Check out their vegan menu section filled with breakfast sandwiches and skillets, salads, and entrees, like the Vegan Gyro and Greek Hummus Wrap.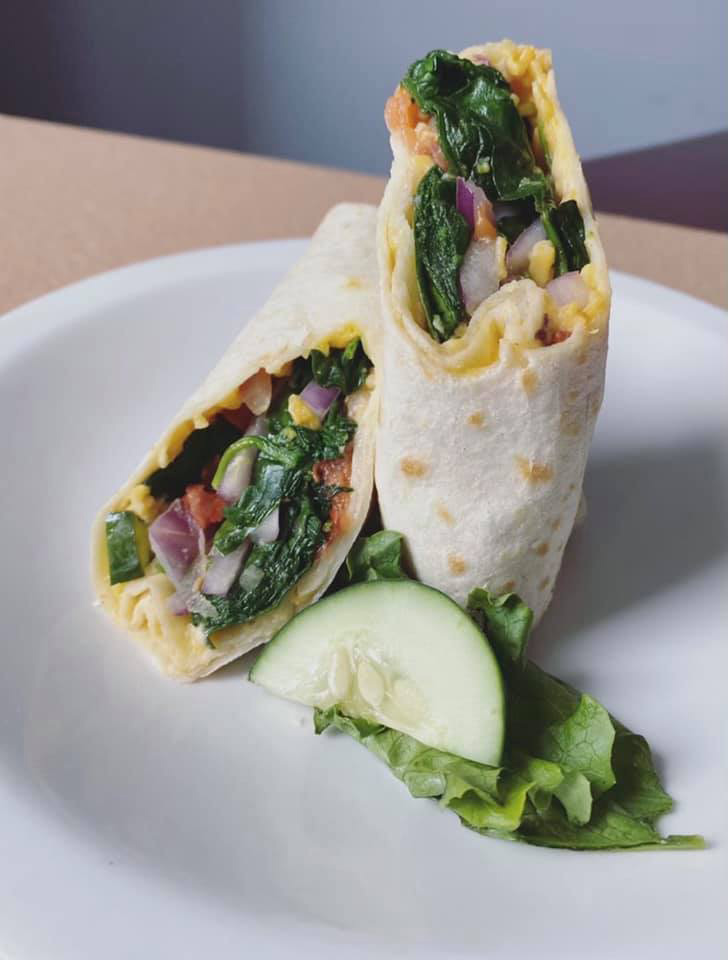 Multiple Locations
Water Street Coffee, one of Kalamazoo's staple cafes, is a great place to snag vegan food and drinks. From vegan breakfast burritos and deli salads to plant-based lattes and muffins, you won't want to miss out on this vegan-friendly coffee shop.
427 E Michigan Ave
Forget the basic veggie sushi rolls—Maru Sushi & Grill offers several vegan signature rolls loaded with veggies, tofu, and tempura sweet potato. It's hard to choose a favorite, but the Boogie Veggie is our go-to.
635 N 9th St, Suite E
Pizza Katerina is a family-owned pizzeria offering a variety of vegan-friendly Italian fare. Opt for customized pizzas made with vegan cheese and meat alternatives. Try the Vegan Thai Pizza and Italian Focaccia sticks ordered with vegan toppings.
826 East Cork Street
Quekas Authentic Mexican Food offers a separate vegan menu featuring tacos, sopes, tostadas, fajitas, enchiladas, and more. We're obsessed with the Taco Salad topped with vegan sour cream and vegan cheese—trust us.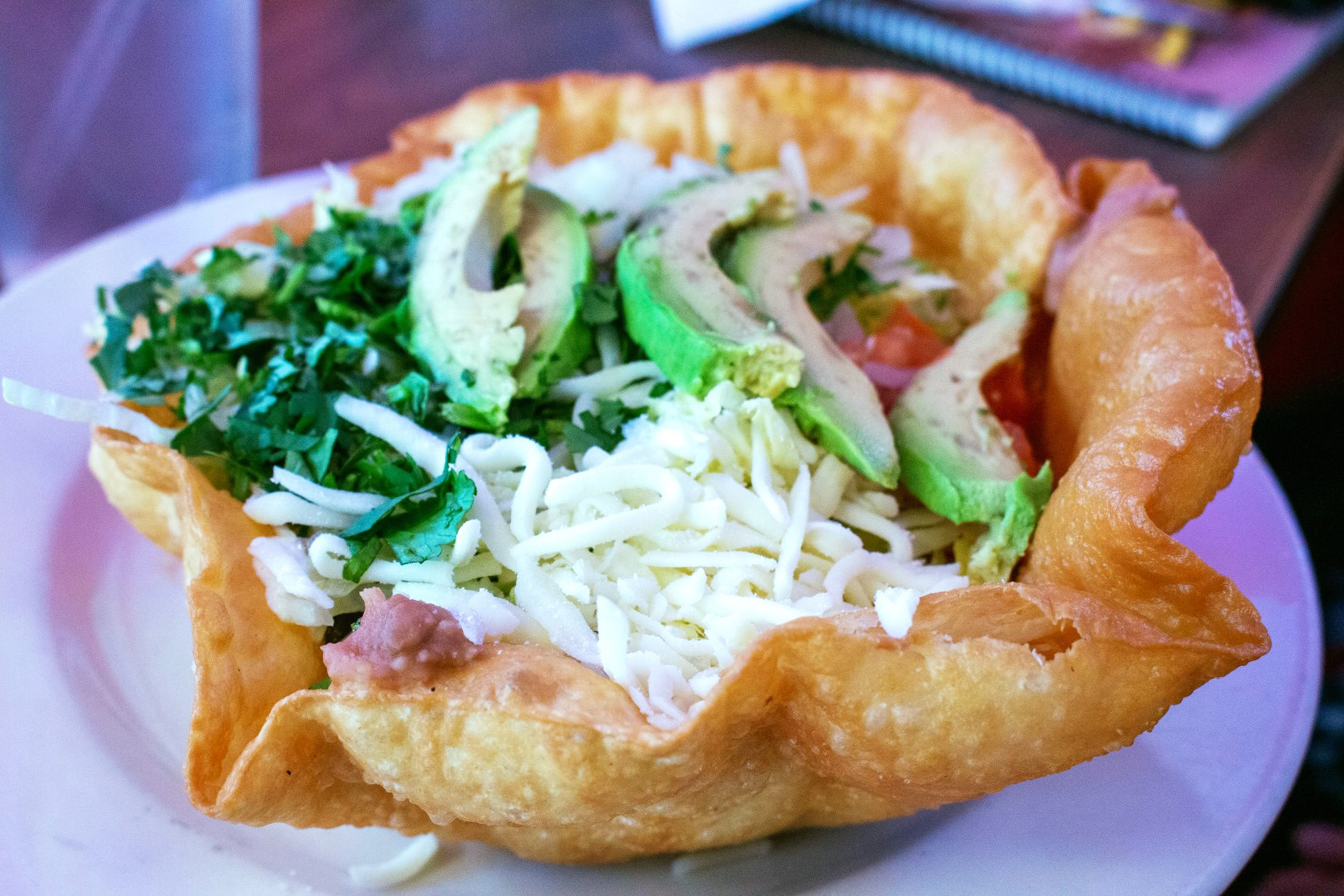 1710 W Main St
Don't miss out on the vegan-friendly Indian cuisine available at Saffron. Start with samosa and pakora appetizers before moving on to your vegan entree selection. Hearty Pindi Channa, Amazing Bengan Aloo Masala, and Vegetable Biryani are a few of our favorites.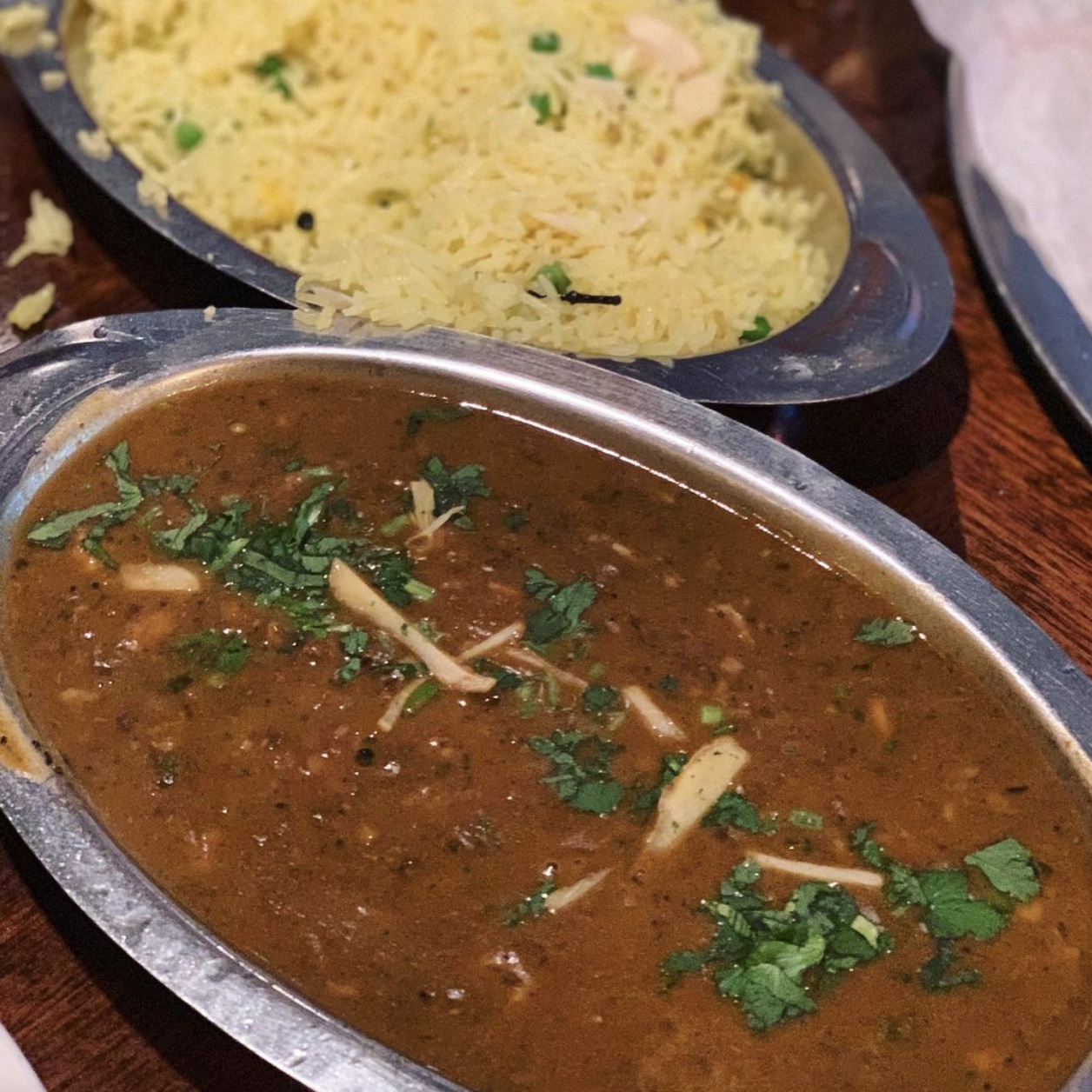 52885 N Main St, Mattawan, MI
Fresh Asian cuisine coming right up! Chinn Chinn's menu houses a wide range of vegan options. Choose from Tofu Lettuce Wraps, Korean Fried Cauliflower, and Crispy Tofu. Make sure to ask for the "plant-based" preparation to ensure a fully vegan choice.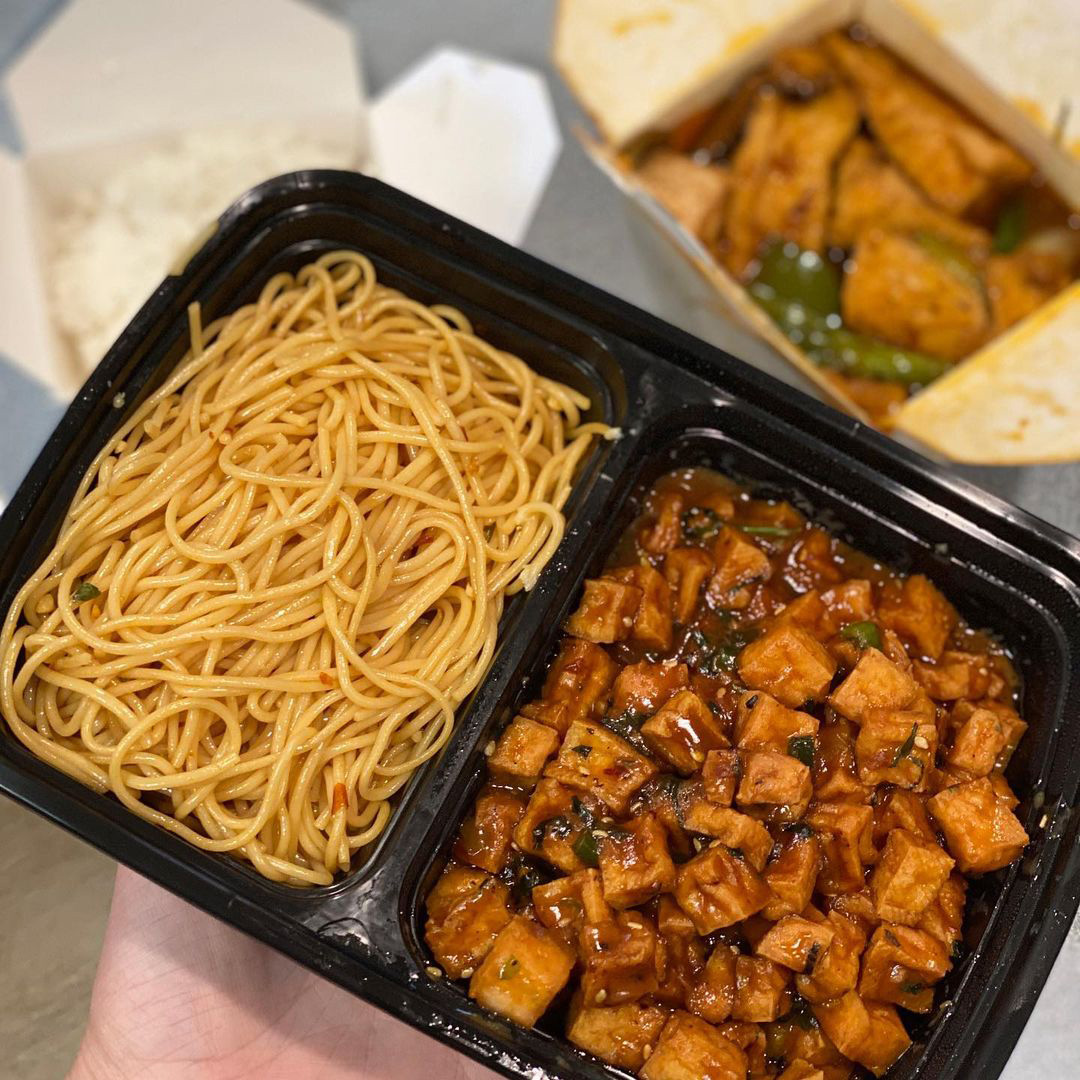 5314 S Westnedge Ave
For vegan-friendly, Detroit-style pizza, check out Buddy's Pizza in Portage. Modify or build your own 'za with an array of veggie toppings and Daiya vegan cheese. The Buddy's Famous Vinaigrette is also vegan, so customized salads are fair game as well.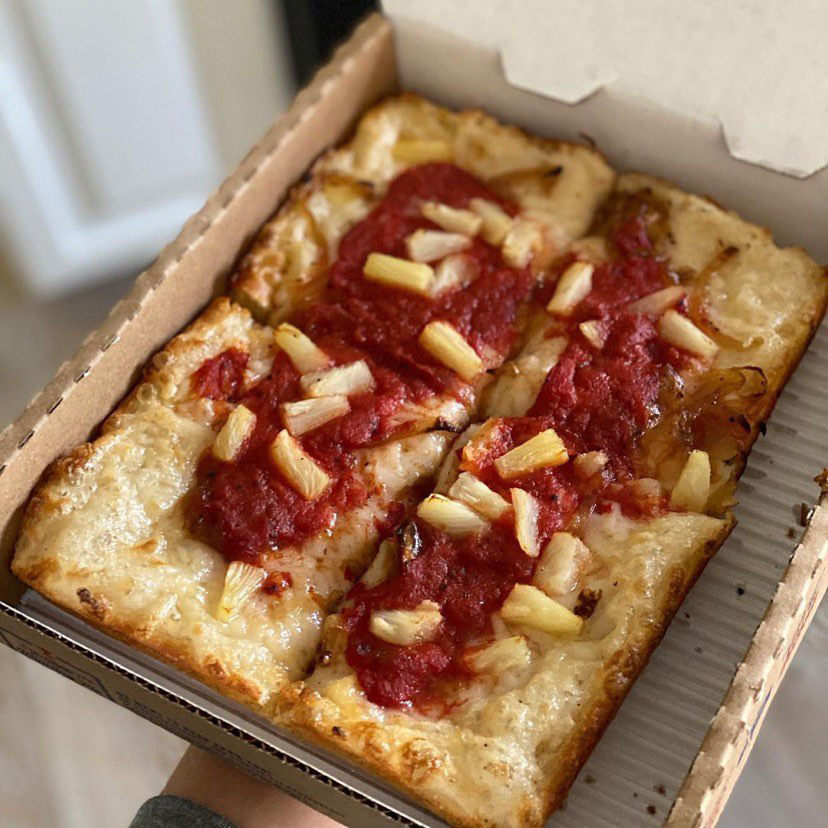 3003 Oakland Dr
Featuring American comfort cuisine, Oakwood Bistro has a full vegan menu available. Choose from the house-made falafel wrap and other handhelds, or enjoy the vegan entrees, including Water & Wheat's Vegan Steak and Ribs.
507 Harrison St
From vegan desserts, pizza by the slice, and a fully-loaded salad bar to rotational hot bar selections, breakfast handhelds, and grab & go eats, PFC Natural Grocery & Deli is a vegan Kalamazoo gem. The Curried Tofu Salad Wrap and Tofu Banh Mi are excellent choices.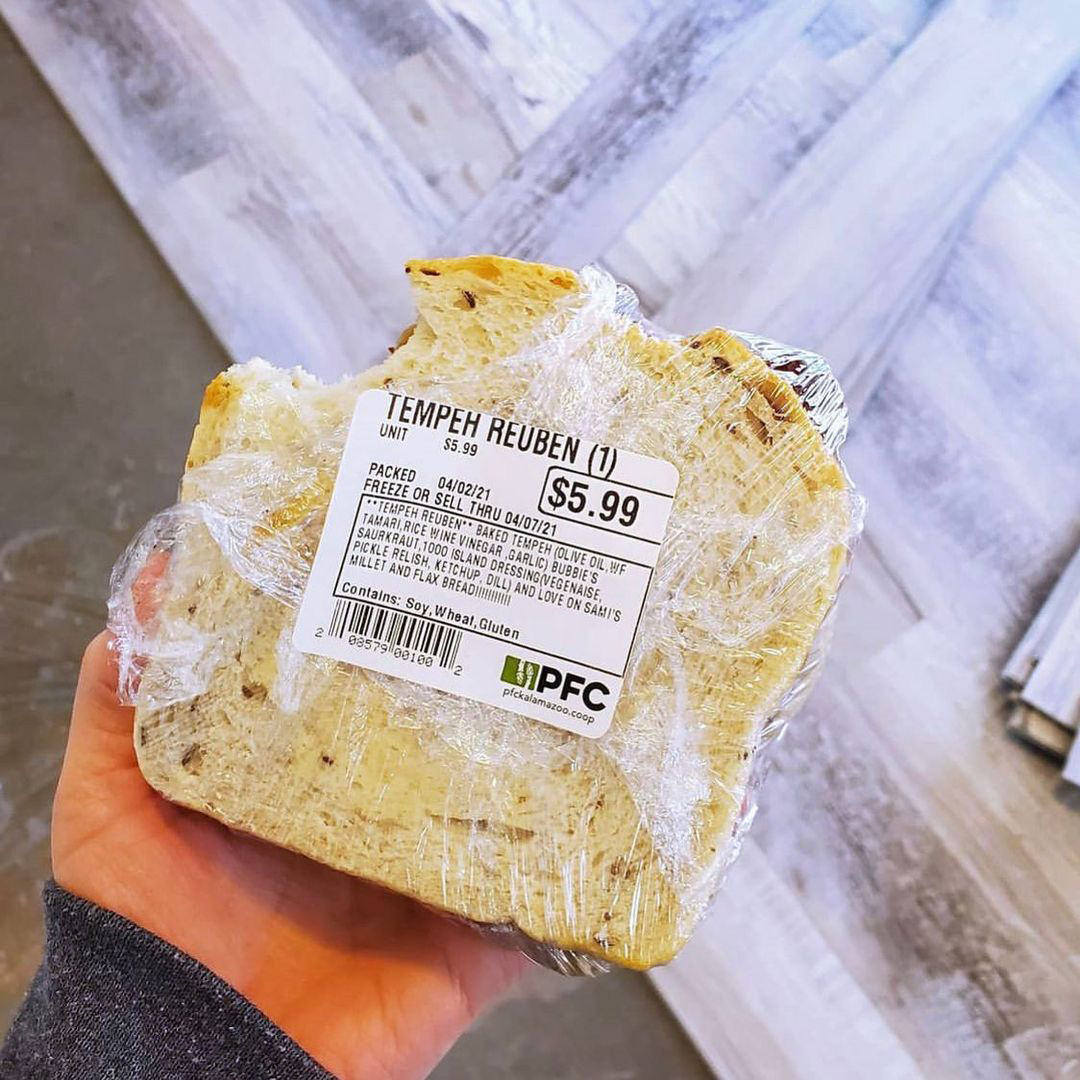 639 Romence Rd
Specializing in Chinese, Japanese, Korean, and Thai cuisine, Wild Ginger serves veggie sushi, soups, salads, and tofu-based entrees in a variety of preparations. The Kung Pao Tofu and Singapore Rice Noodles are our go-tos. Be sure to alert your server that you're vegan before ordering.