These vegan and vegan-friendly restaurants have your back!
Worried about finding vegan food in Dallas, Texas? Don't be! Over the past few years, the area's vegan community has grown exponentially. From Peruvian food and sushi to cocktails and pan dulce, the plant-based options are abundant! Here's a list of where to eat vegan in Dallas.
Downtown
Whether you're celebrating a birthday, going on a date, or just craving some good grub, Belse Plant Cuisine is the perfect destination! Nestled in the heart of Downtown Dallas, the all-vegan eatery features a vibrant selection of food and drinks that will make you keep coming back for more. One of the most unique ingredients at this spot is watermelon, used in the Mocki Roll and Watermelon Ahi as a fish substitute. The way it's marinated, seasoned, and seared tastes so much like real seafood, it's insane! Other fan-favorites include the Tomato & Cactus Soup, Cauliflower Ranch Flatbread, and Hibiscus Cheesecake.
Deep Ellum
This trendy vegan cocktail bar and Latin restaurant is what dreams are made of! The drinks are fresh, the vibes are on point, and the empanadas feature the flakiest crust we've ever sunk our teeth into! Some of our favorite bites include the Beyond Wonton Empanadas, Shiitake Ceviche, Cubano, and Domino Plate. To sip, we'd suggest a Chicha Morada, which is Shoals Sound & Service's house-made Peruvian purple corn drink (if you'd like it spiked, get the Muchacha Vistosa).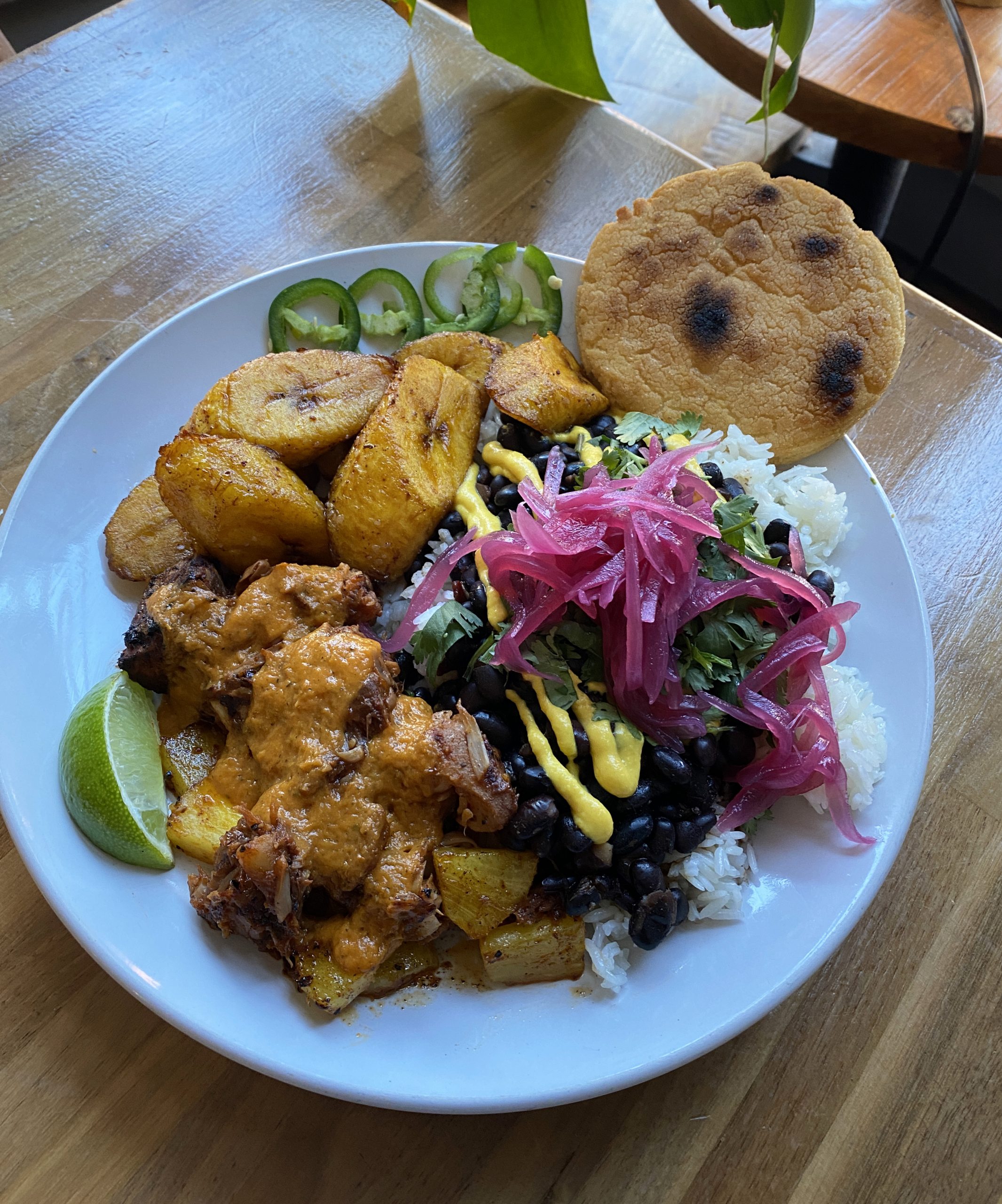 Oak Cliff
Everything's bigger in Texas, including the stacks of vegan nachos! Well, at least at Spiral Diner. This down-home vegan comfort food hot spot has a large menu of burgers, sandwiches, breakfast platters, and all the best Southern eats—like chili and mac 'n' cheese. Come hungry, bring your foodie crew, and get ready to go in on some dank grub! And don't forget to save room for dessert because the sundaes, milkshakes, and pastries at this joint are not to be missed. If you find yourself in Fort Worth or Denton, Spiral Diner also has locations in those cities.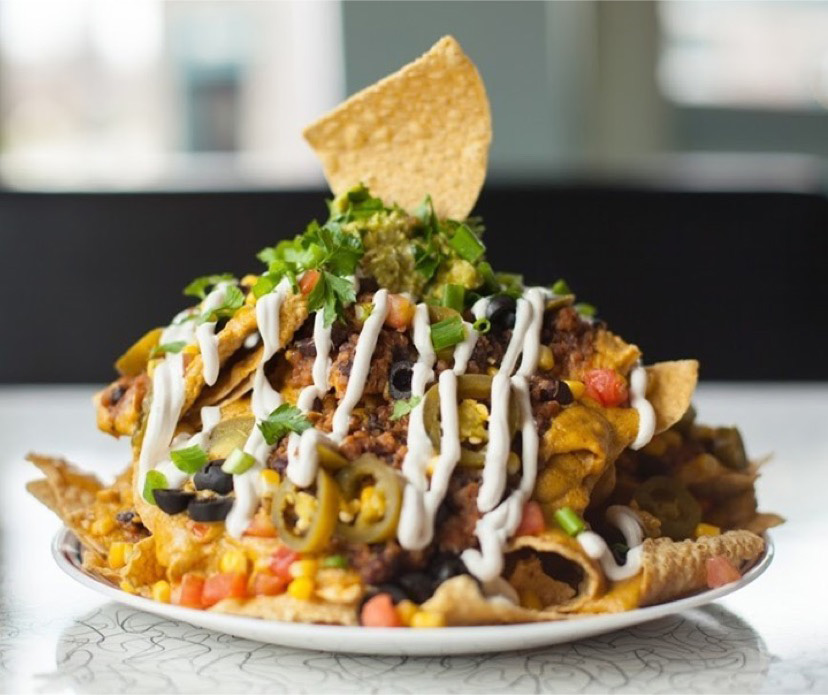 Flower Mound
Wicked BOLD Vegan Kitchen is home to fresh and tasty appetizers, sandwiches, salads, and wraps that make lunch breaks so much better. Since the restaurant is owned by the founders of the Wicked BOLD vegan chocolate brand, you can find many sweet infusions on the menu. One of the most mind-blowing noms is the Chocolate Guacamole, which is literally a bowl of guacamole drizzled in chocolate—and as crazy as it sounds, it's downright delicious! We'd also recommend the S'mores Board, a DIY s'mores spread with a tabletop fire pit to roast your marshmallows to the meltiness of your liking.
Irving (currently closed for remodeling)
Smoothies, wraps, and salads—oh my! Bam's Vegan allows customers to build their own dream sweet or savory meal out of the freshest, most flavorful bases and toppings. They've also got pre-made grab-and-go items like the Big Earl Wrap and Raw Taco Salad, as well as more hearty dishes like Mac 'n' Cheese, Spinach Alfredo Pasta, Lentil Chili & Cheese Nachos, and Creole Gumbo.
Pleasant Grove
Are you craving Mexican food? Head down to El Palote Panadería to load up on tacos, tortas, flautas, enchiladas, pan dulce, and more! Customers get to choose from the soy-based meat offerings of Chicharron Con Salsa, Chicharron Crispy, Carne Guisada, Al Pastor, Carnitas, and Bistec. This restaurant also serves a Barbecue Sandwich with pickles and onions, which is a Texas staple! For dessert, there's plenty of pan dulce to load up on!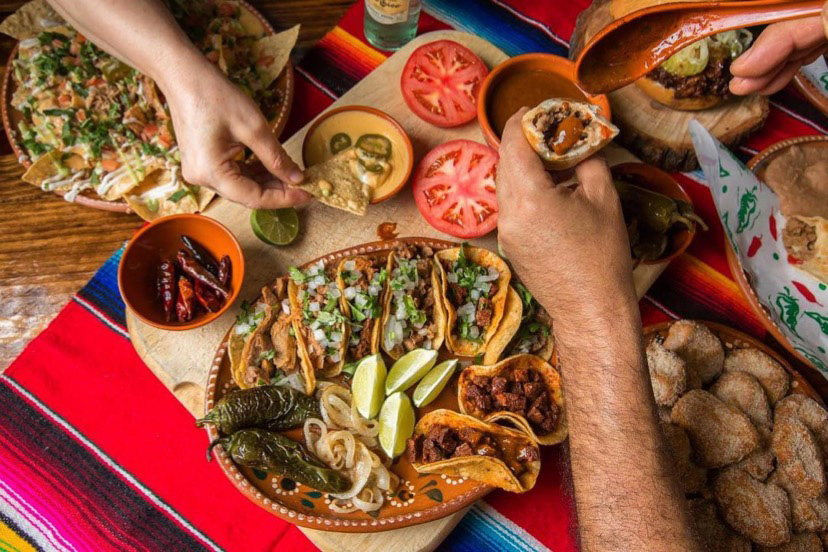 Farmers Branch
Goji Cafe is your one-stop-shop for pan-Asian cuisine! From spring rolls and noodle bowls to curries and soups, there are many satisfying dishes to sink your teeth into (or slurp). Most of the menu items feature a plant-based protein like tofu, soy chicken, and seitan, so this is a great place to bring your non-vegan friends to show them the many flavors and textures of plant-based eating. Don't forget to order a Thai tea to wash it all down!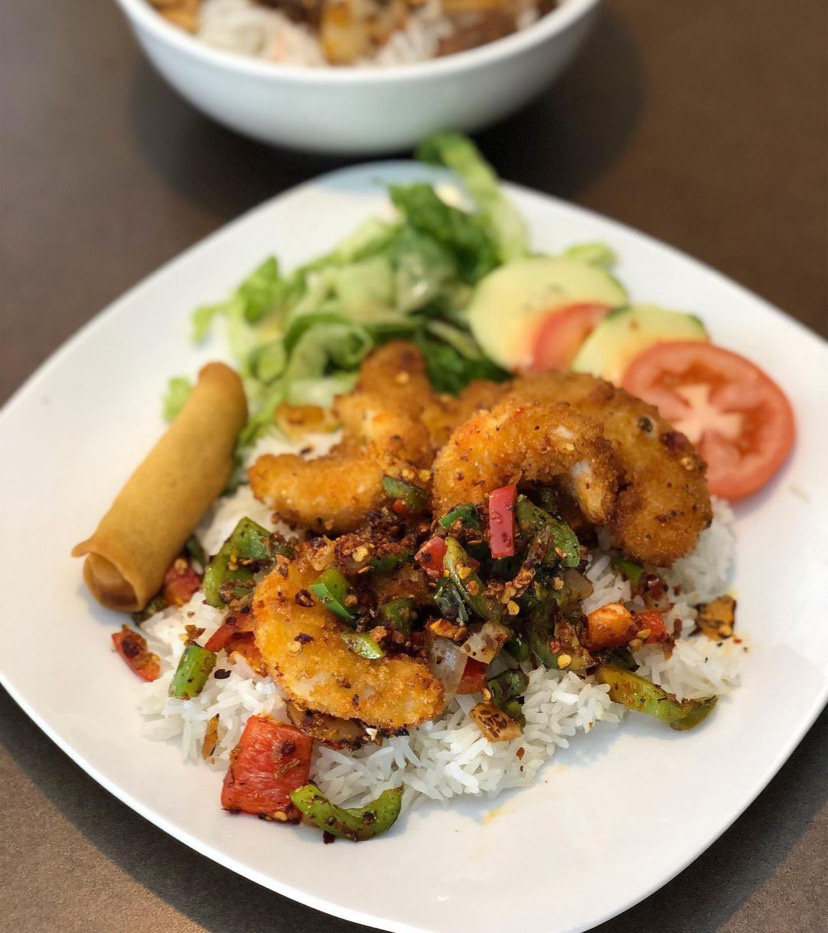 University Park
Vegan-Friendly
This popular health-focused restaurant chain has a location in Dallas! One of the reasons we love True Food Kitchen so much is that their vegan options are clearly labeled and there is always a good variety of permanent classics as well as seasonal dishes that rotate out. You can never go wrong with the Roasted Brussels Sprouts, Ancient Grains Bowl, Korean Noodle Bowl, or Vegan Double Cheeseburger.
Preston Hollow Village & Uptown
Vegan-Friendly
This place has vegan sushi—need we say more? No, but we will just in case you're not already convinced! Blue Sushi Sake Grill has two main vegan sushi types, including maki and nigiri. With fillings and toppings like seaweed caviar, crispy tofu, plant-based tuna, and vegan creamy spicy sauce, the options here do NOT disappoint. One of the most Texas-style rolls on the menu is The Cowgirl, which contains pickle vegan tempura, sriracha-fried onion rings, BBQ paper, vegan mayo, and tonkatsu sauce.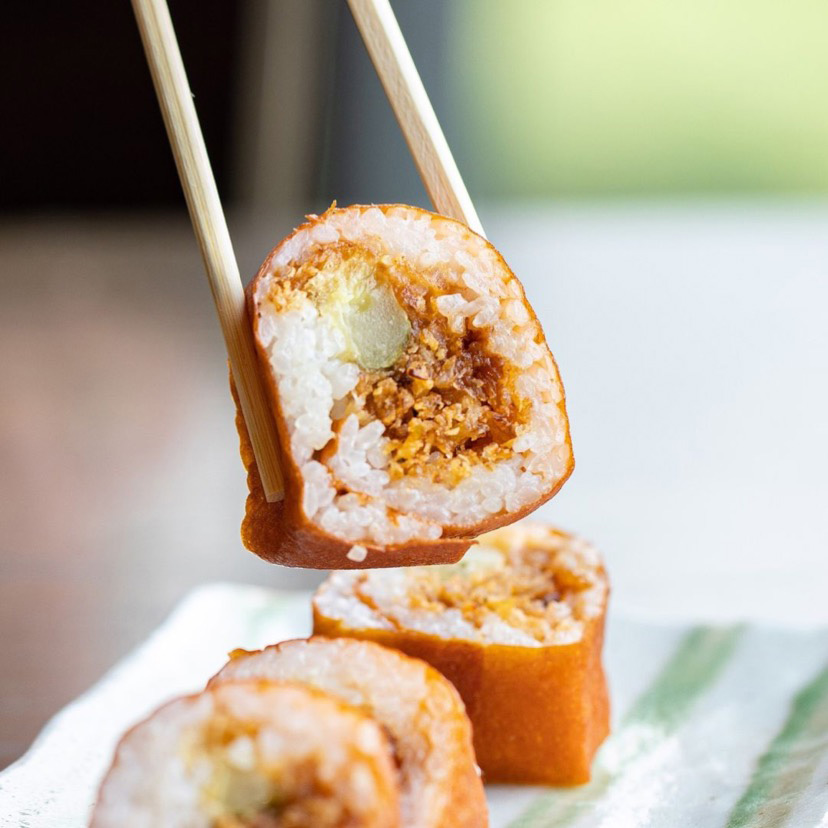 Junius Heights
Vegan-Friendly
This vegetarian Indian restaurant is the perfect destination for flavorful, fueling fare. The food at Kalachandji's is served buffet-style with a rotating menu that always pulls through for the vegans. On any given day, you can expect to load up on Manchurian Cauliflower, potato curry, chana masala, naan, and more.
Photo credit: @dallasvegan on Instagram