These nostalgic vegan desserts will give you all the feels! If your childhood consisted of eating Little Debbie snack cakes, Pop-Tarts, or Gansitos, we've found their plant-based counterparts at these vegan restaurants and pop-ups in LA. Grab your tissues and get ready for a flavor blast to the past!
RELATED: Vegan Versions of Your Favorite Childhood Meals: LA Edition
---
Want even more LA vegan news, food, and lifestyle content? Subscribe to VegOut LA Magazine!
Cosmic Brownies
Baked Vegan Sweets
Long Beach
If Little Debbie used to be your girl way back when, then you need to pick up a Galaxy Brownie or two from this all-vegan bakery. Bite into a decadent, fudgy square of nostalgic goodness topped in the classic rainbow-colored chocolate pieces, of course! Some other veganized childhood treats served at this spot include "Honey" Buns, Pop Tarts, and Sugar Cookies.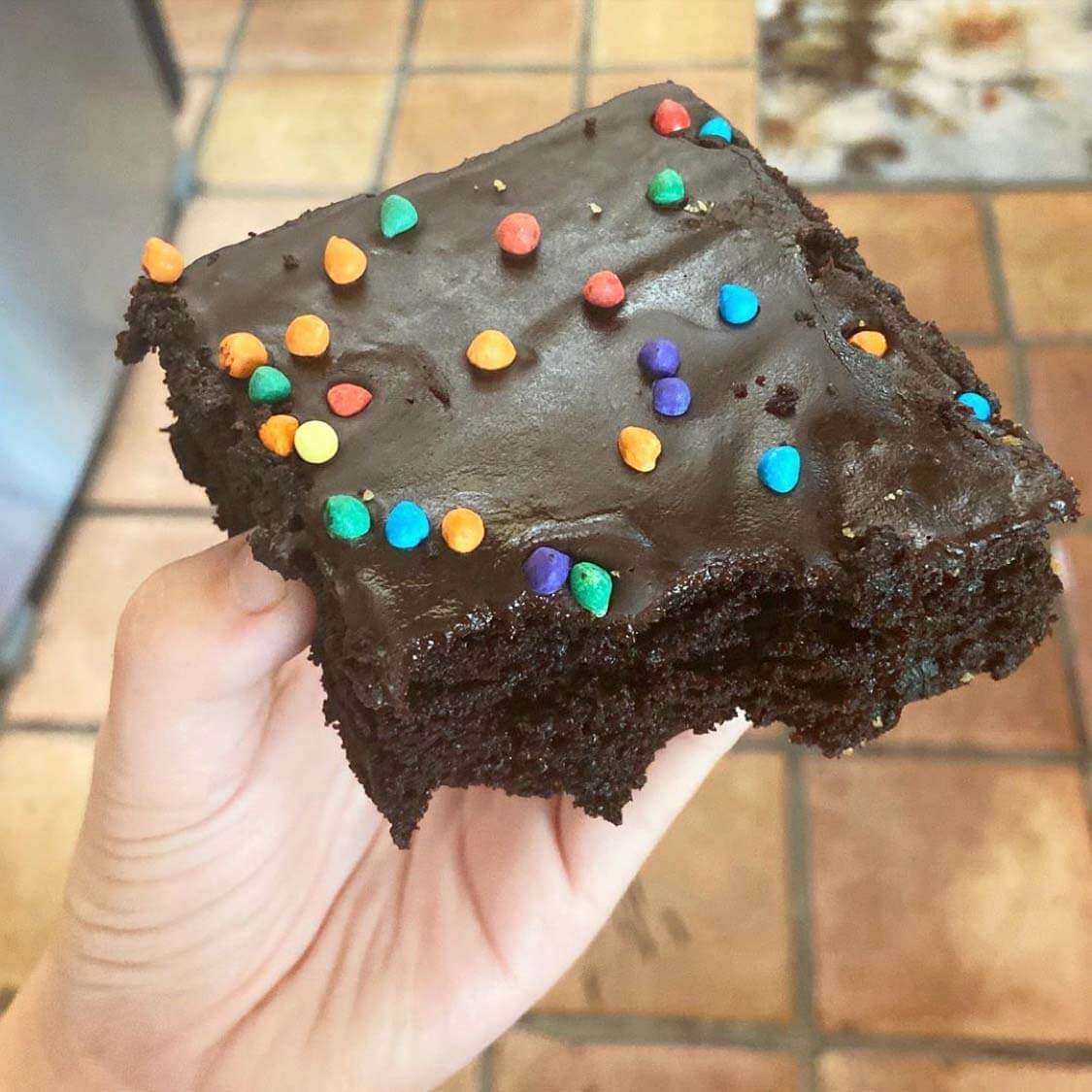 Pop-Tarts
Baked Vegan Vixen
Pop-up
Speaking of Pop-Tarts, have you ever bitten into the sweet and scrumptious ones from this vegan pop-up? If your answer is no, we'd highly recommend tracking some down ASAP! From Blackberry and Strawberry to Cinnamon Brown Sugar and Funfetti Sugar Cookie, Baked Vegan Vixen's Pop Tart flavors will transport your taste buds back to the good old days.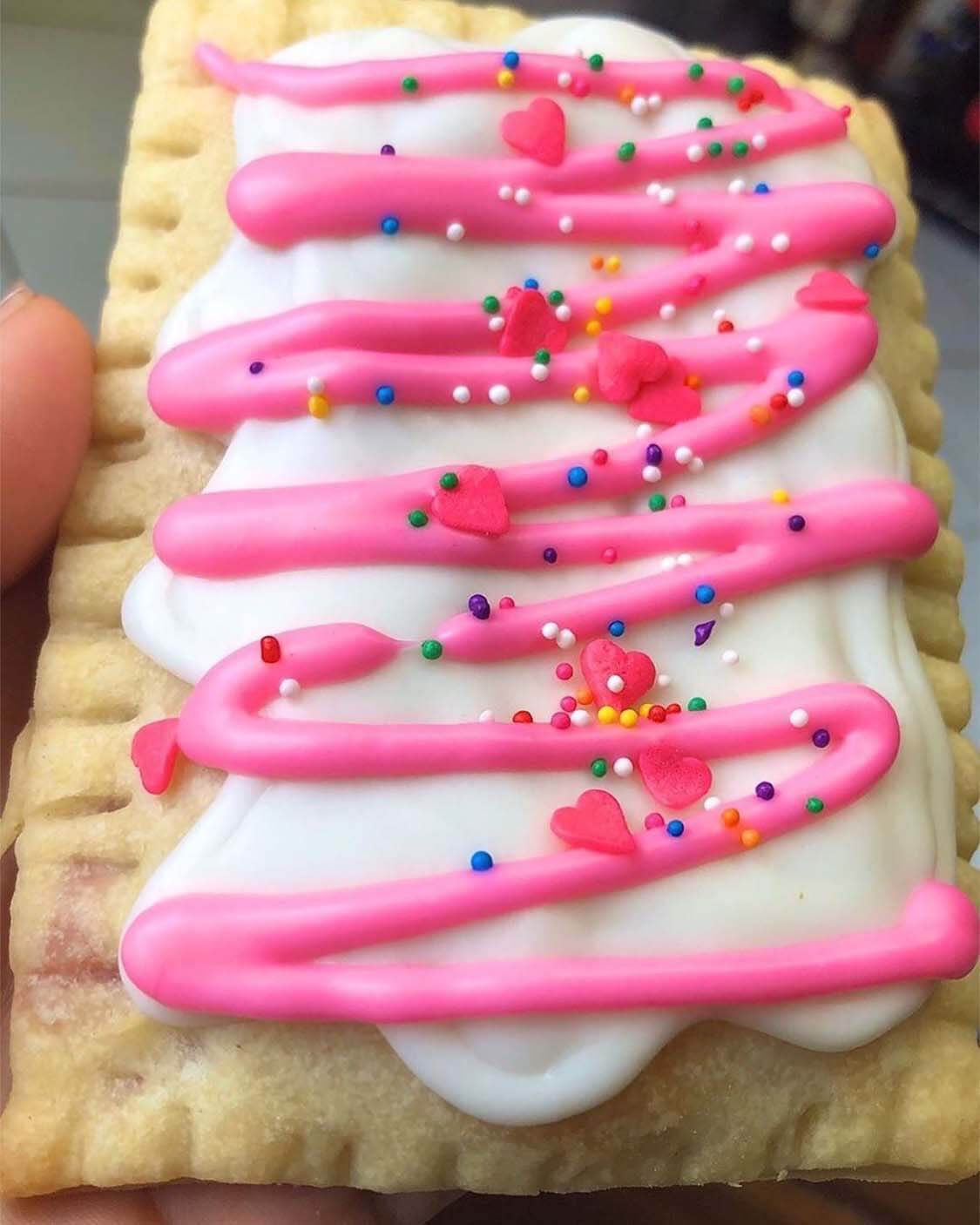 Ding Dongs
Cocoluv Cookies
Pickup and Delivery
The Coco Dream pastries from this Black-owned vegan bakery are the plant-based doppelgänger to Hostesses Ding Dongs. Their organic vegan version of this iconic treat is made up of a moist and flavor-filled chocolate cake that's stuffed with coconut cream and slathered in chocolate. Sign us up!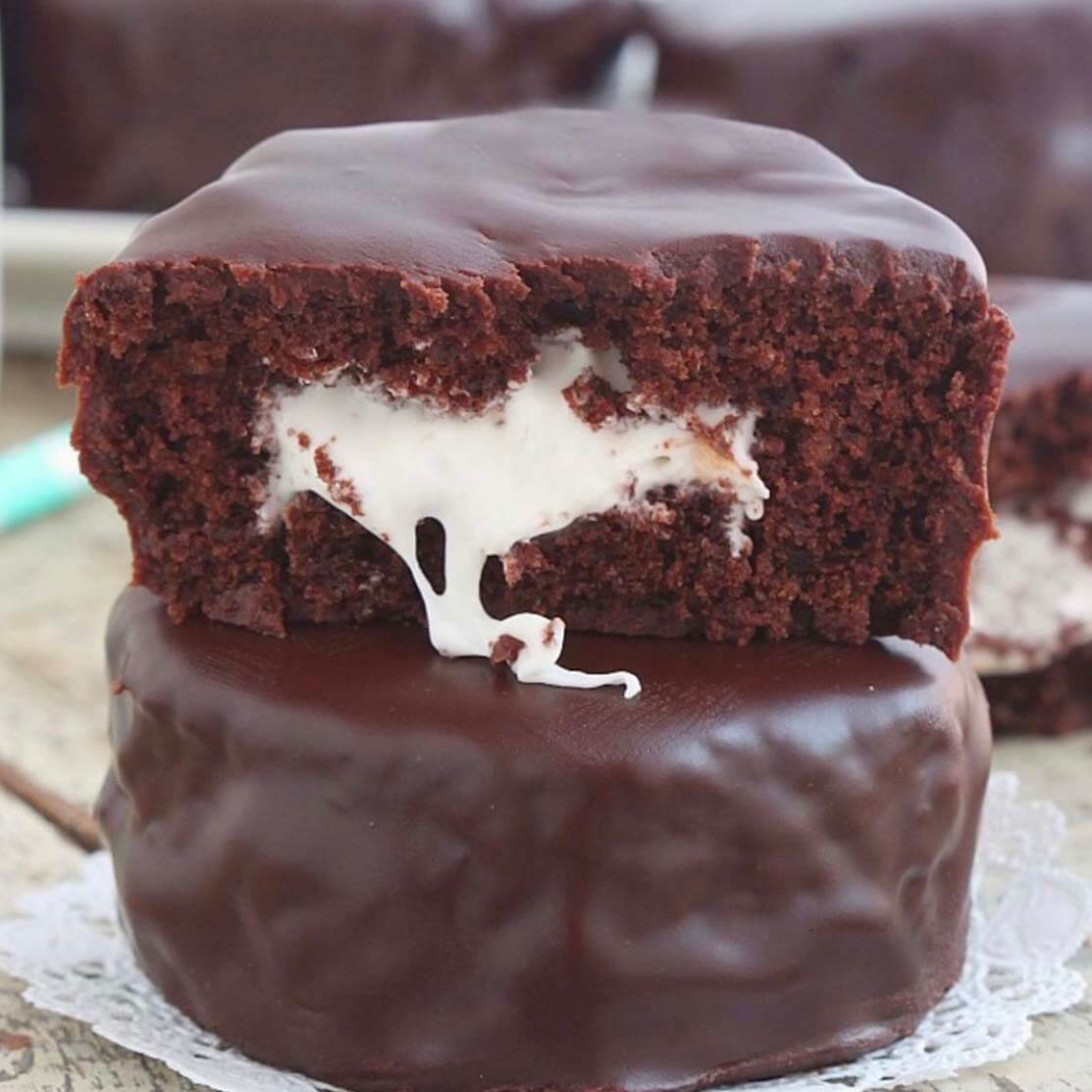 Choco Tacos
Yoga-urt
Glendale & Echo Park
Two words: Choco. Tacos. This frozen treat by Klondike made its claim to fame on the Taco Bell menu back in the day. Although they're not plant-based, leave it to us vegans to find a version that is! Yoga-urt's Choco Tacos can be ordered with their Vanilla Harmony soft serve and nuts to remind you of the classic treat or customized with any other flavor and topping to switch things up! These sweet handhelds are an off-the-menu item that you must order in advance. Message @yoga_urt on Instagram to request one (or two, or three).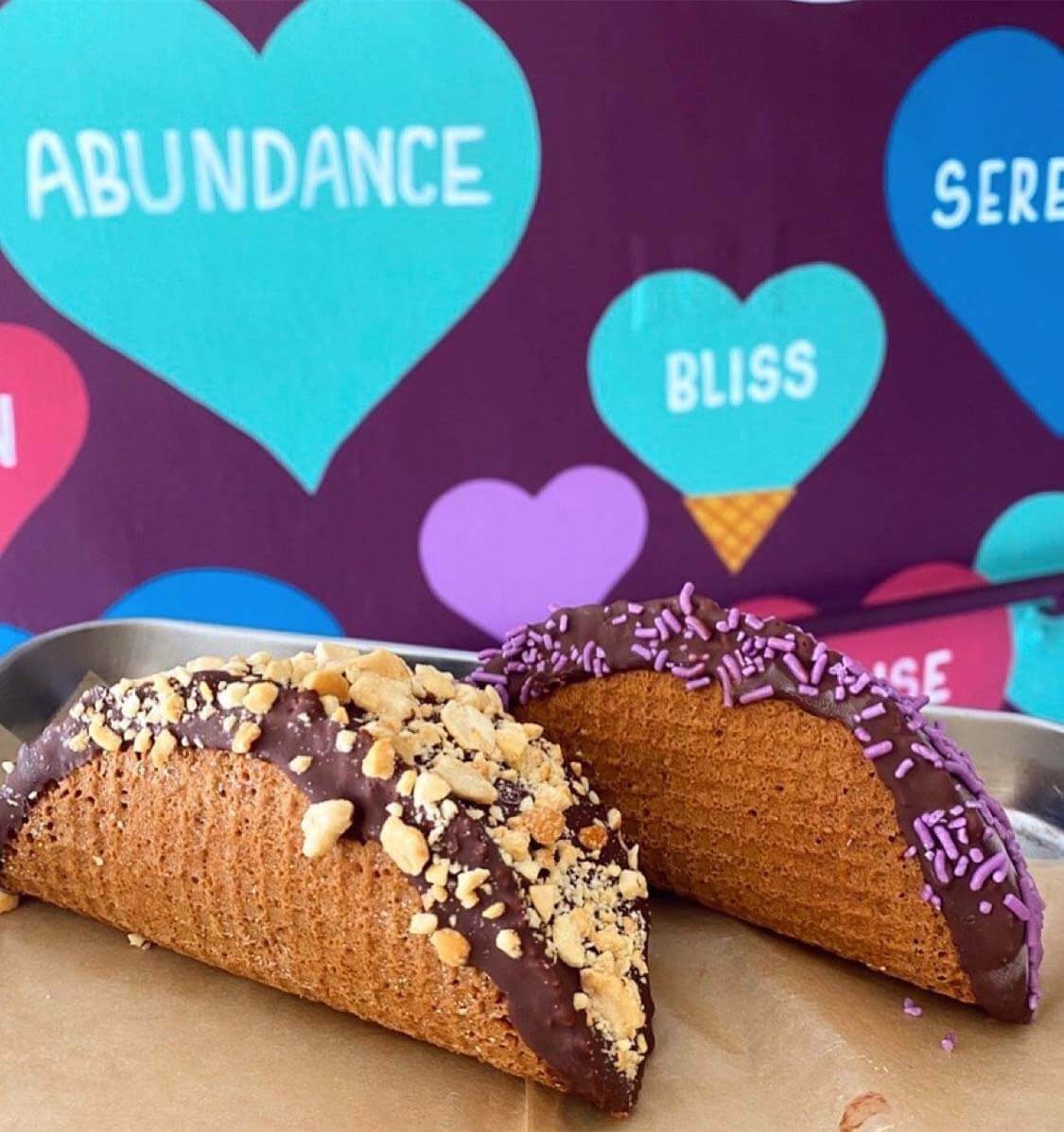 Fried Oreos
Doomie's Home Cookin'
Hollywood
We're not sure who came up with the idea to drop an Oreo in a deep-fryer, but they're GENIUS! Whether you're a long-time fan of this obscure dessert or want to see what all the fuss is about, stop by Doomie's and they'll set you straight with their Deep-Fried Oreos. Pro tip: Order it with a scoop of ice cream on top for extra deliciousness!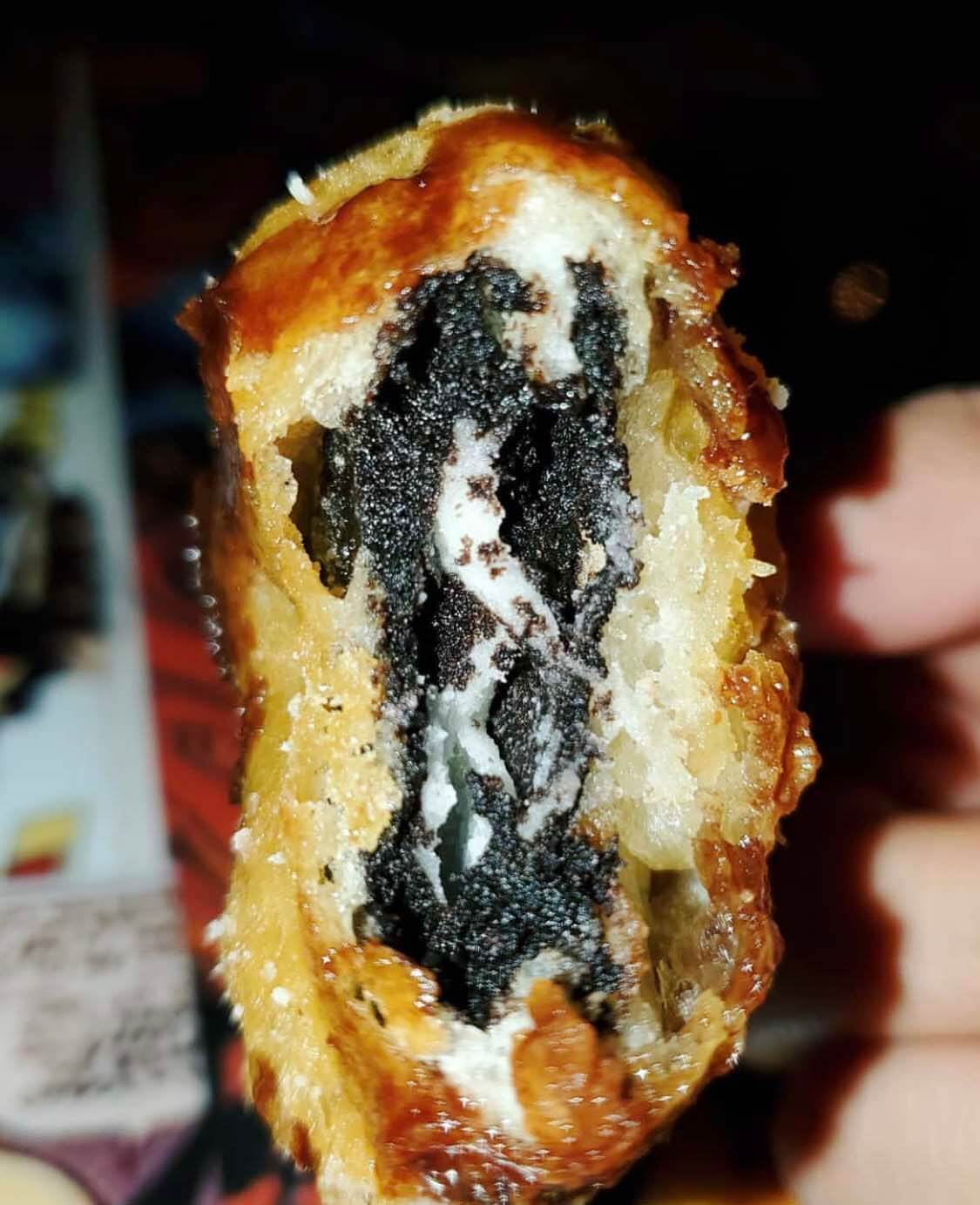 Photo credit: @lasveganlocas on Instagram
Gansitos
Vegan by Victoria's
Santa Ana and East LA
Where are our Gansito lovers at? Probably on your way to Vegan by Victoria's after you read the rest of this paragraph! If you haven't already caught on, this vegan panaderia stocks the plant-based rendition of this classic Mexican snack cake. Their Vegansitos are filled with strawberry jam, marshmallow fluff, and all the nostalgia!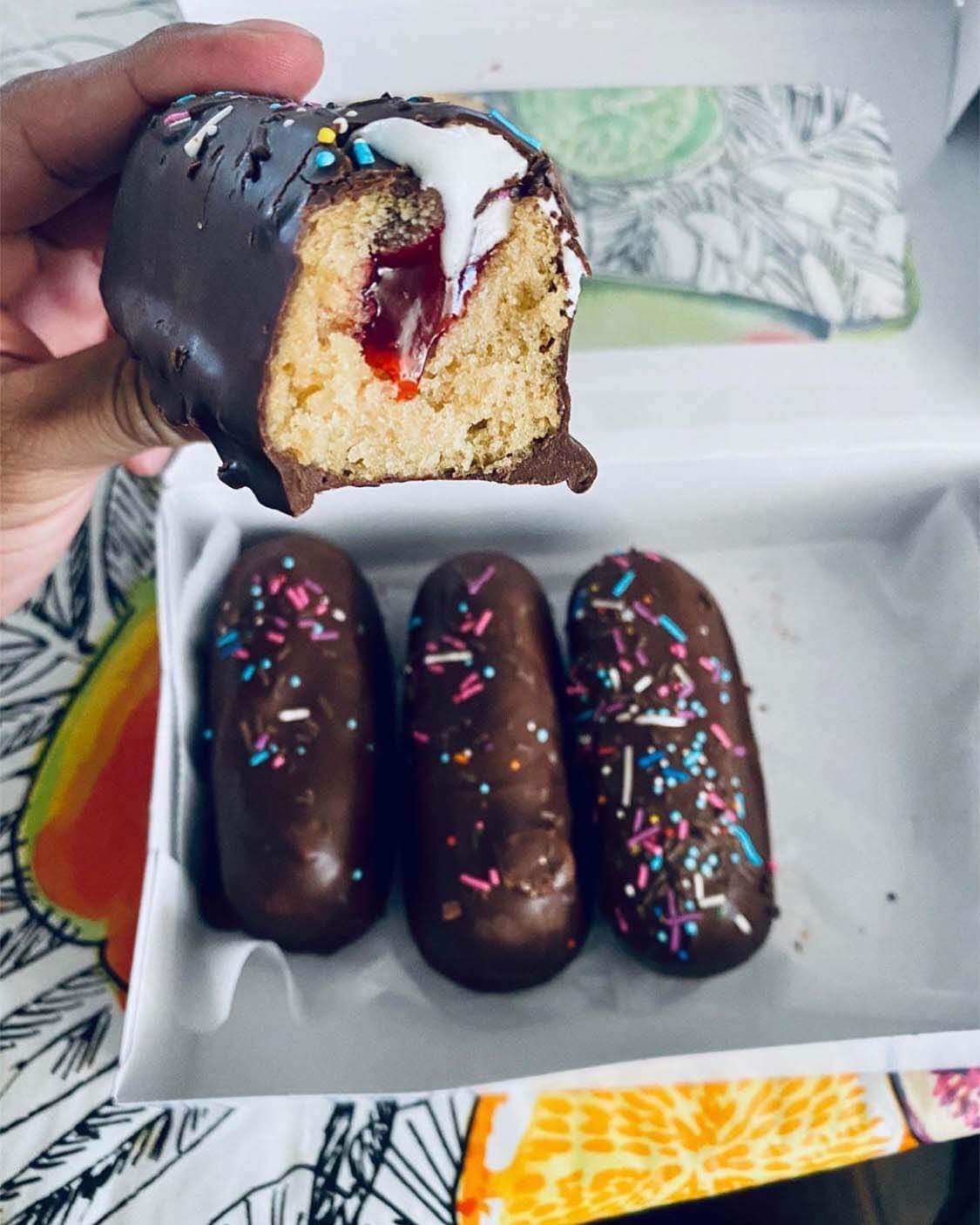 Photo credit: @omg_avokado on Instagram
Hostess Cupcakes
Karma Baker
Westlake Village
Hostess Cupcakes were one of the most quintessential desserts from our childhood. If you can relate, pick up a Karma Cake from this vegan bakery to reminisce. The chocolaty cream-filled pastry has the same great taste we remember, with all-vegan ingredients! And yes, it even has the white frosting swirl on top!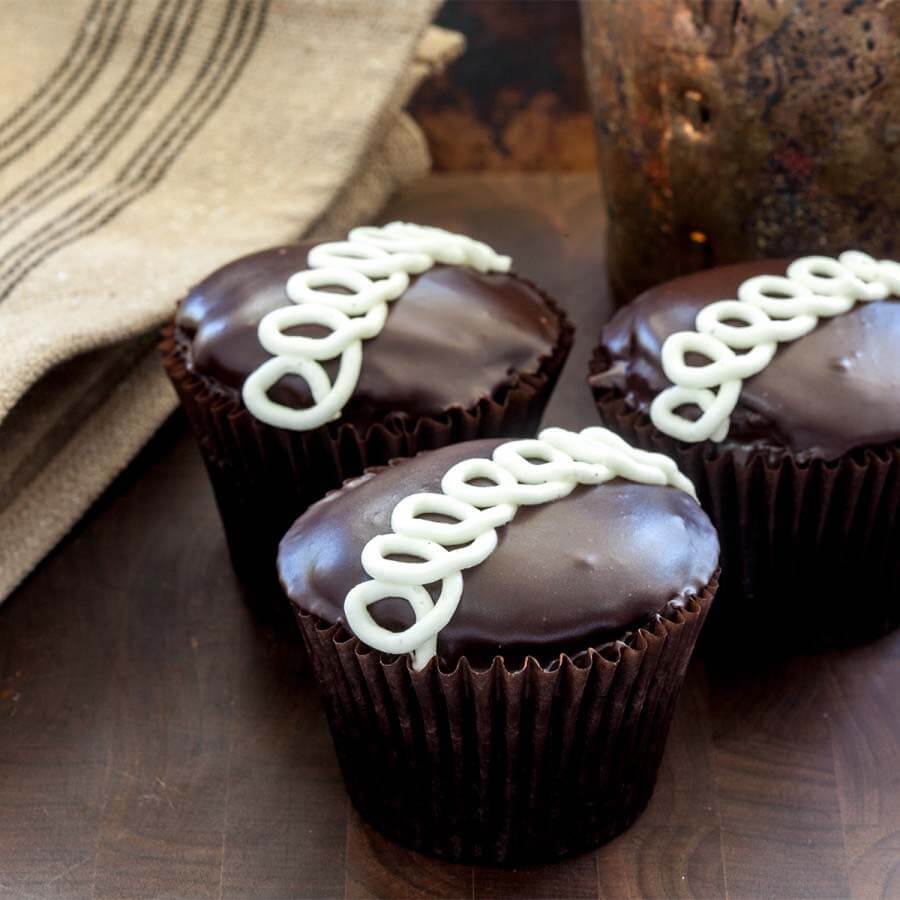 Magic Shell
Cocobella Creamery
Hollywood
Magic Shell was the ultimate test of patience as a child––who agrees? For those of you who have no idea what we're talking about, Magic Shell is a chocolate syrup that hardens when drizzled over ice cream. The mainstream product from Smucker's contains milk ingredients, but this all-vegan scoop shop sells 8 oz glass jars of their housemade vegan Magic Shell. Need ice cream to pour it over? Cocobella has plenty of flavors for you to choose from!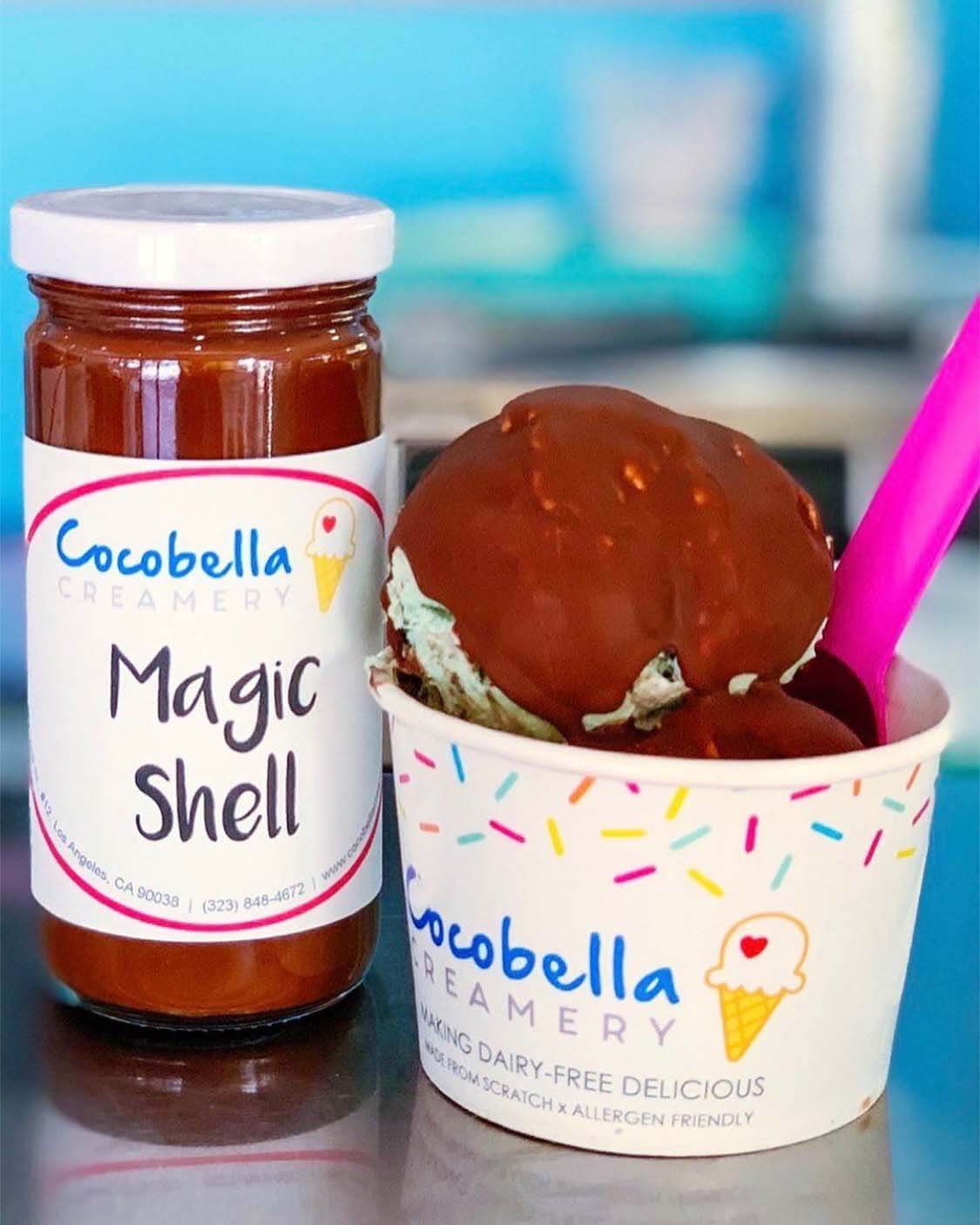 Funfetti Cake
Yvonne's Vegan Kitchen
Delivery
Whatever the celebration, sprinkle-coated slices of cake are always the way to go! The Confetti Birthday Cake from Yvonne's Vegan Kitchen is WAY better than we ever remember funfetti-style desserts tasting. This vegan and gluten-free vanilla cake is layered with vanilla buttercream frosting and coated in sprinkles––and when we say coated, the entire cake is covered! If you're wanting a similar taste on a smaller scale, order the Confetti Cake or the Naked Funfetti Cake.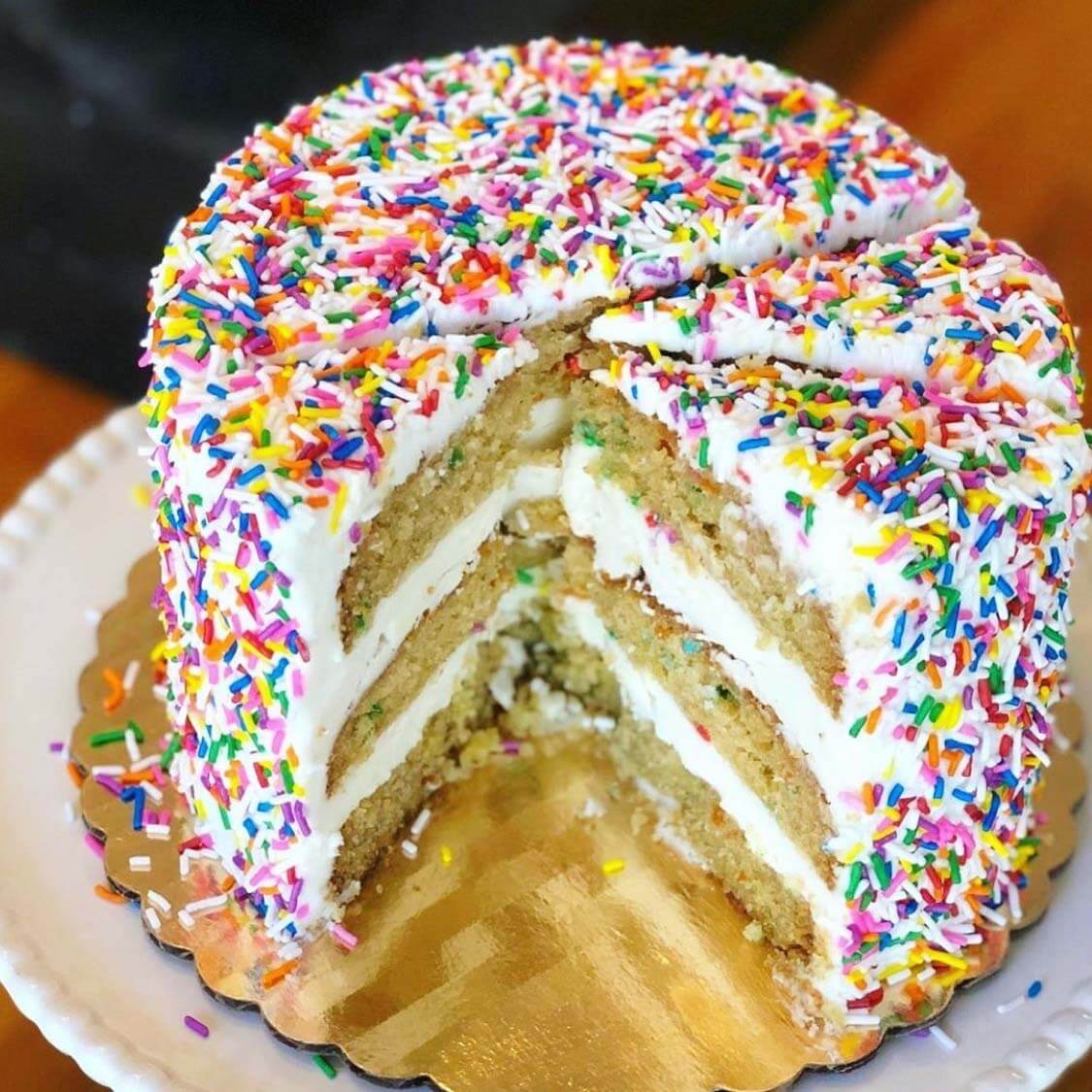 Rice Krispies Treats
Consciously Baked
Weekly Pickup in Norco
You knew it was a good day when you came home from school to freshly made Rice Krispies Treats sitting out on the counter. Ahh, the memories! You can experience that same bliss when you order the Fruity Power Rice Crispy Roll from Consciously Baked. This colorful confection is a vegan rice crispy treat rolled with vegan marshmallows and fruity crispy cereal. And it's gluten-free!