Beat the summer heat with a creamy vegan milkshake!
Remember the days when vegan desserts were hard to come by? Now, there are so many delicious plant-based treats. Milkshakes are always our summer go-to! Here's a list of 10 spots for vegan milkshakes in Los Angeles.
Hollywood
Dear Bella Creamery is your ultimate destination for vegan frozen desserts in LA! Their classic milkshake flavors include Vanilla, Strawberry, Chocolate, and Salted Caramel. Want something a bit more unique? Go for one of the deluxe vegan milkshakes like Cookies 'n' Cream, Peanut Butter Brownie, or Caramel Frappe.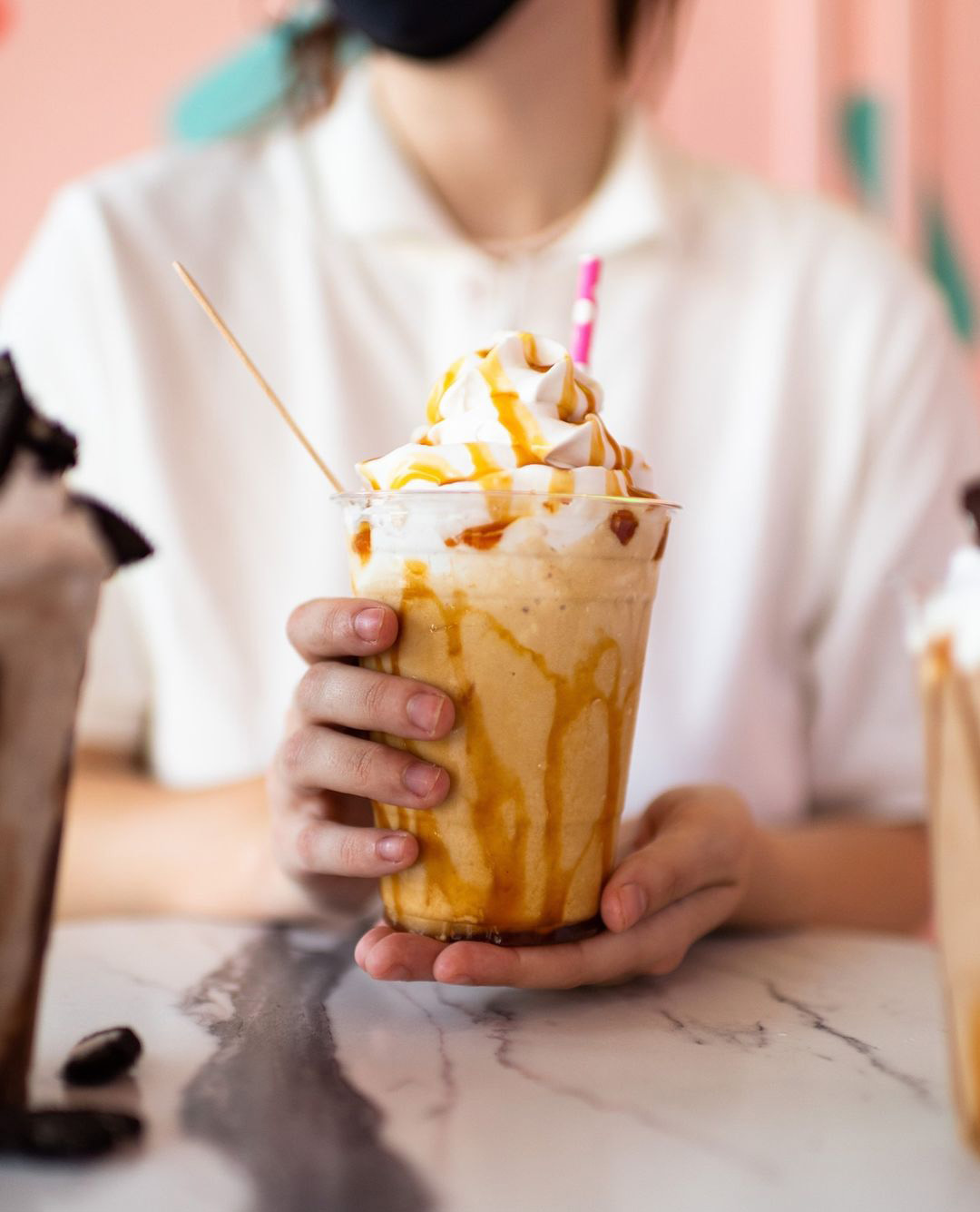 Downtown LA & Food Truck
This spot is known for its vegan diner food, so of course, milkshakes are on the menu! Made using soy-based ice cream and almond milk, these old-fashioned vegan milkshakes hit the spot. The Vegan Hooligans does theirs up with non-dairy whipped cream and toppings.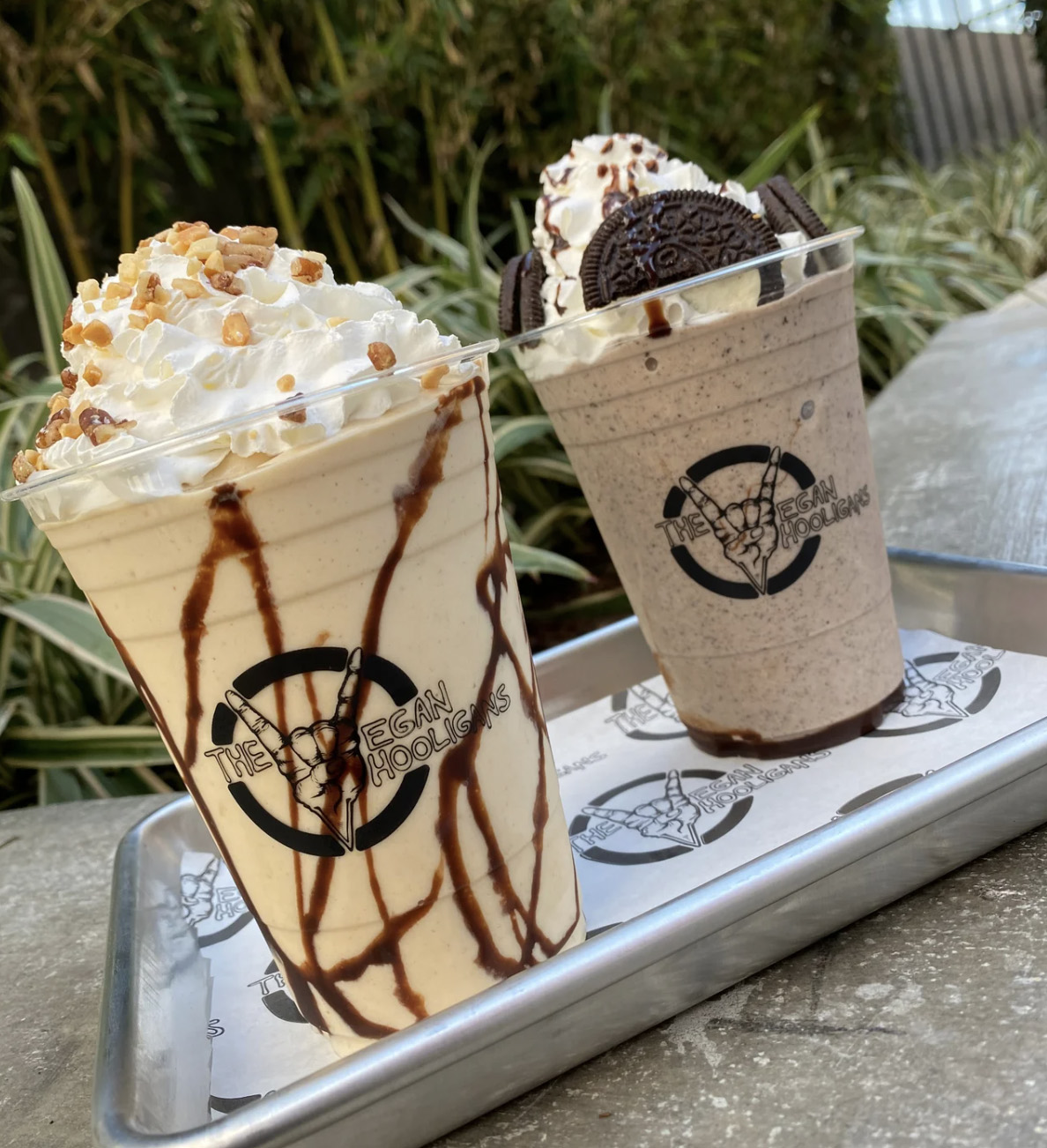 Beverly Grove, Culver City, Echo Park, Koreatown, & Riverside
What's a burger joint without milkshakes? The fan-favorite Monty's Good Burger offers regular and mini shakes using Oatly soft serve. Go for a traditional single flavor or get creative with a combo. We love ordering the Neapolitan!
Echo Park, Glendale, & Santa Monica
Yoga-urt's milkshakes bring all the vegans to the yard! The vegan dessert shop can make a vegan milkshake using any of the soft serve flavors available. With a swirl of coconut whipped cream on top, these creamy drinks are perfect for the summer months.
Culver City
Veggie Grill's burger spinoff is a hit! The lineup of vegan milkshakes at Stand-Up Burgers is worth a try. Choose from Chocolate, Vanilla, Strawberry, or Mocha, and get ready for a delicious experience.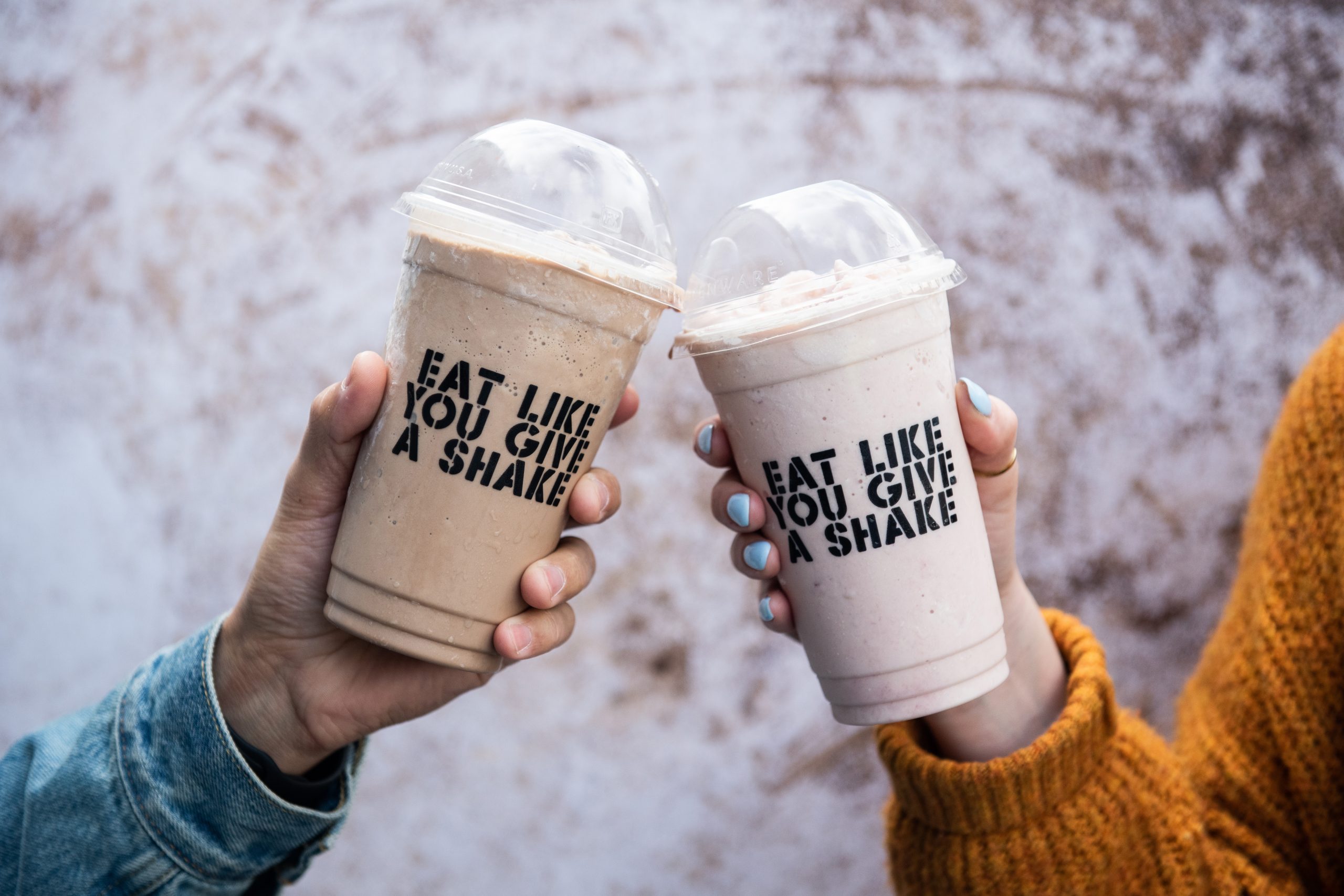 Hollywood & Long Beach
This vegan fast-food restaurant keeps things fresh with seasonal milkshake flavors. This summer, stay cool with Plant Power Fast Food's Piña Colada or Peach Milkshake. We're salivating at the thought of it!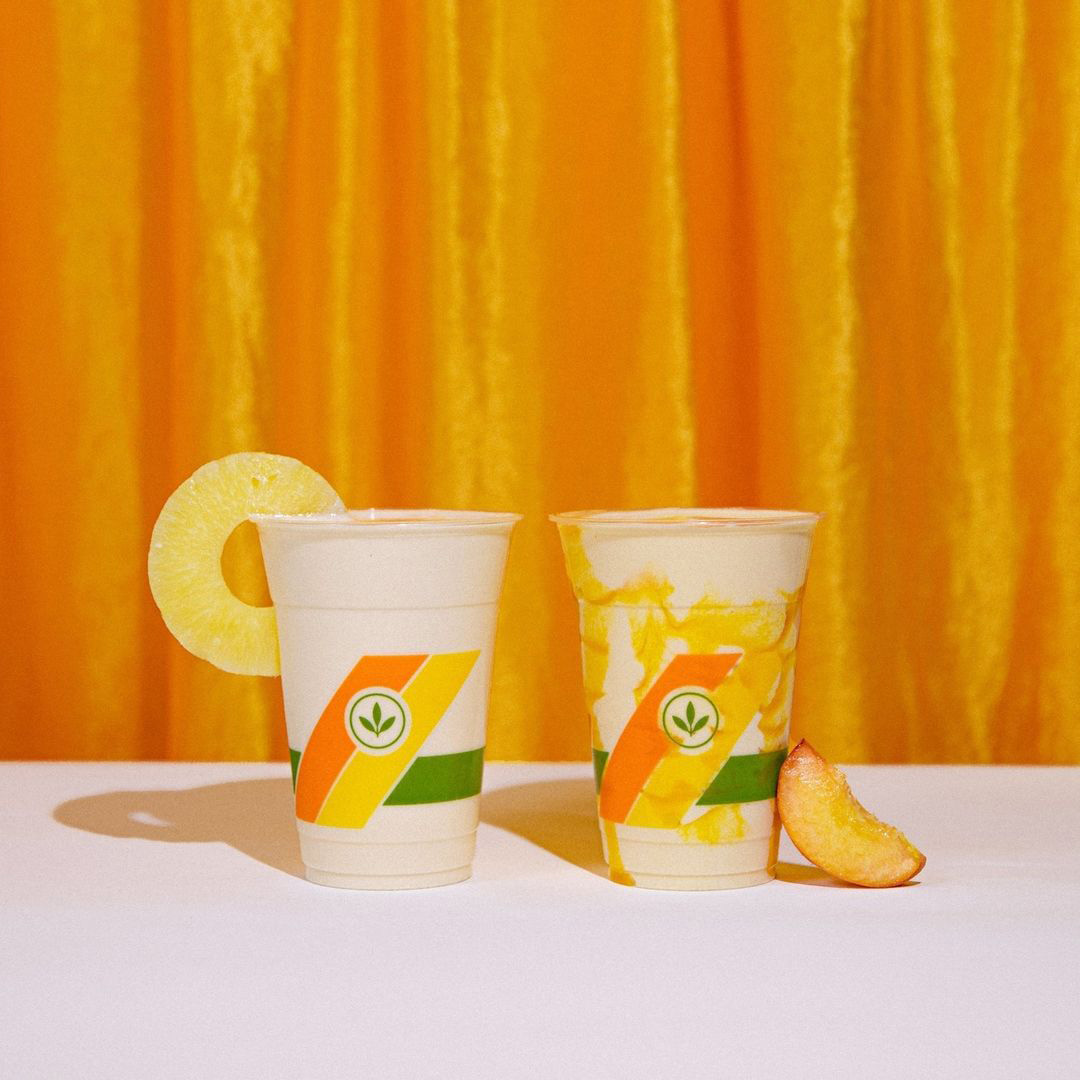 Fairfax
We can't get enough of Nomoo's rich and creamy vegan milkshakes! The current flavors include Vanilla Malt, Very Strawberry, Blue Majik, Chocolate Fudge, and Oreo Cookie. Might we suggest ordering a side of fries to dip in your shake?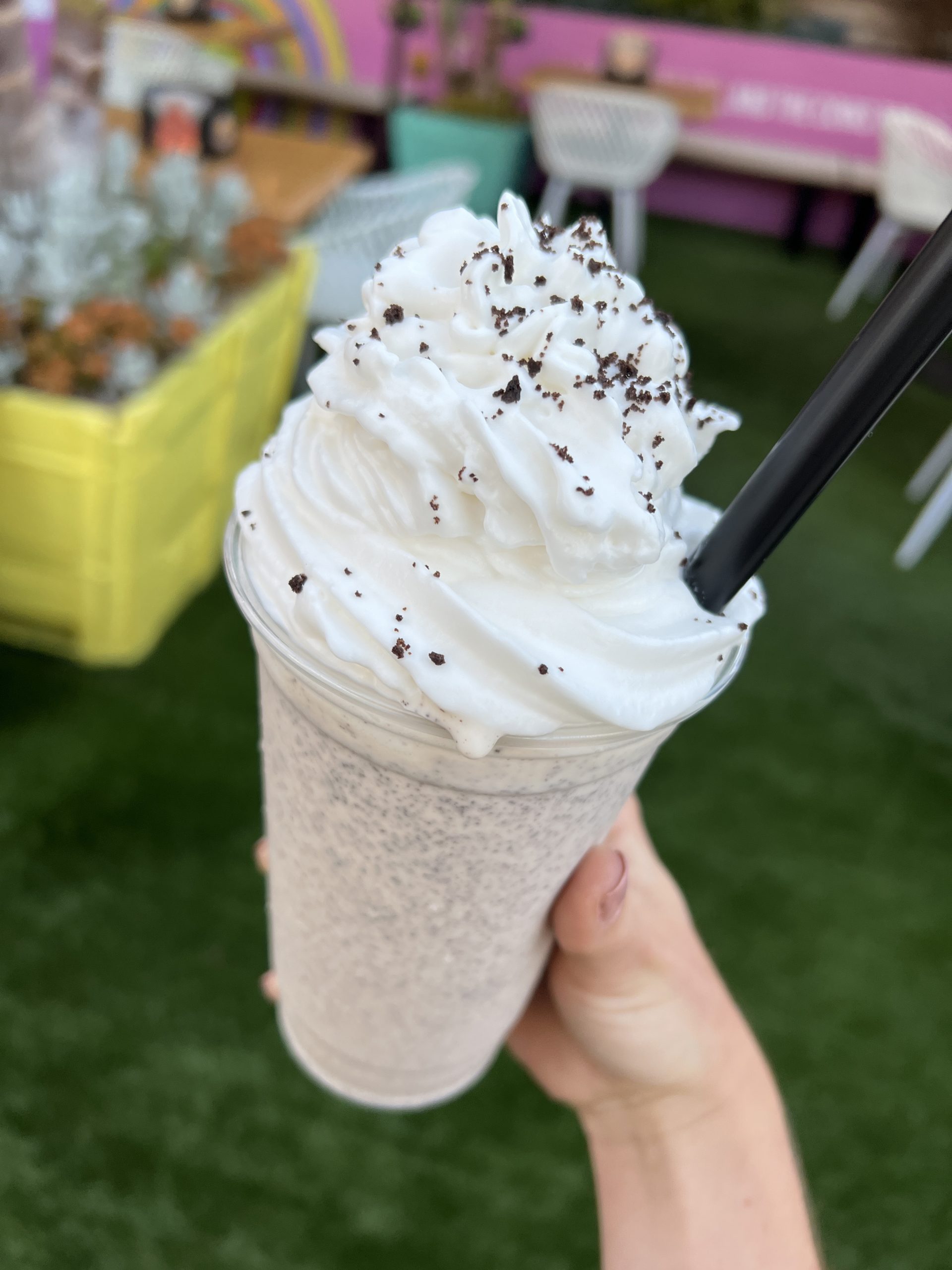 Garden Grove, Long Beach, & Orange
Build the vegan milkshake of your dreams at Hug Life! With a variety of flavor bases and toppings, Hug Life's milkshake options are endless. If you don't know where to start, we'd suggest ordering the S'mores Milkshake!
Hollywood
In addition to its menu of savory vegan comfort food, Doomie's serves a plethora of sweets! Their thick and creamy milkshakes are available in so many droolworthy varieties. We're talking about Vanilla Birthday Cake, Caramel Coffee, Mint Oreo, and more.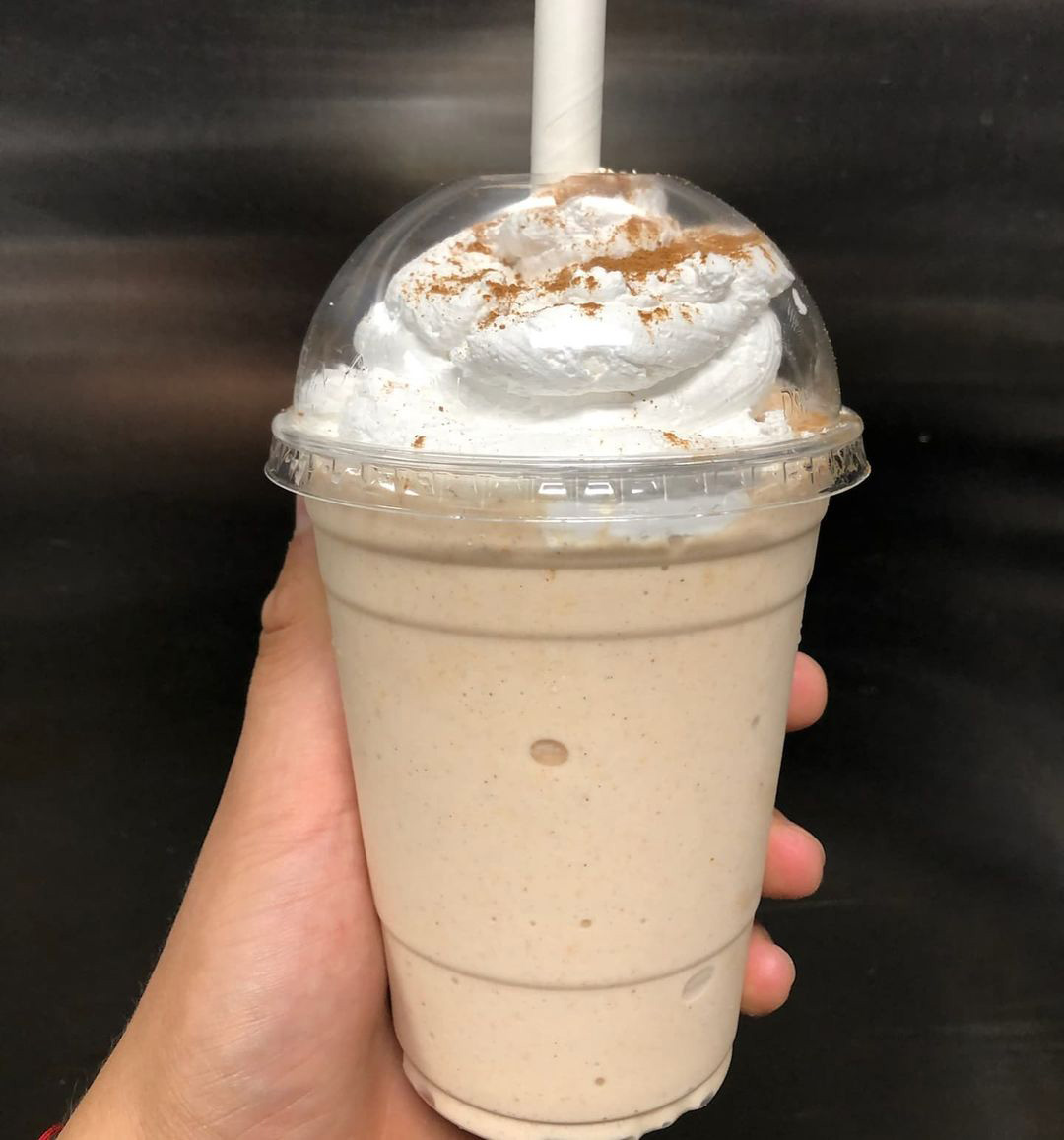 Downtown LA & Highland Park
If you haven't tried Burgerlords' milkshakes, you're missing out. These highly acclaimed drinks are made with soy milk, almond milk, and Soom Tahini. What's it going to be—Vanilla, Chocolate, Coffee, or Oreo?