Back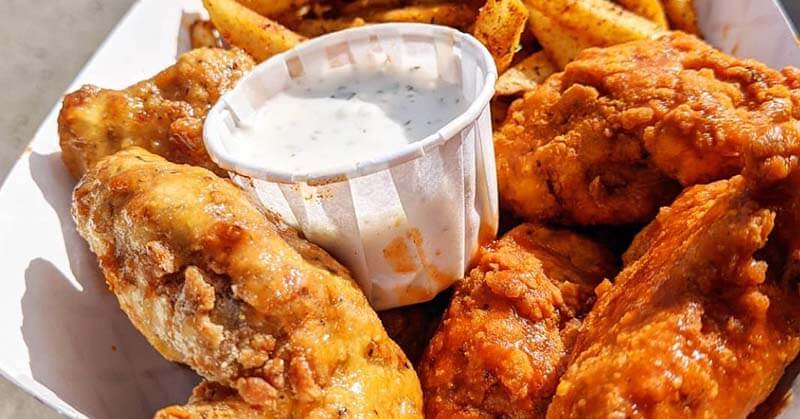 The Best Vegan Wings in L.A. (That Aren't Made Using Cauliflower)
The vegan wings from these LA spots are HOT––in more ways than one! While we love buffalo cauliflower, there are times when we crave something a bit heartier. We scouted out the most chicken-like plant-based hot wings in LA and found some mind-blowingly delicious options. Here they are!
RELATED: Here's Where to Find Vegan Flan in Los Angeles
---
Want even more LA vegan news, food, and lifestyle content? Subscribe to VegOut LA Magazine!
Doomie's Home Cookin'
Hollywood
Doomie's is known for crafting up wickedly unique and tasty vegan meals and their Buffalo Legs are no exception. Their realistic rendition of this finger-licking appetizer comes with four pieces of meat-like drumsticks on wooden dowels. They're tossed in buffalo sauce and served with a side of vegan ranch to complete the flavor profile. Follow up with an entree, side, or dessert if you're extra hungry!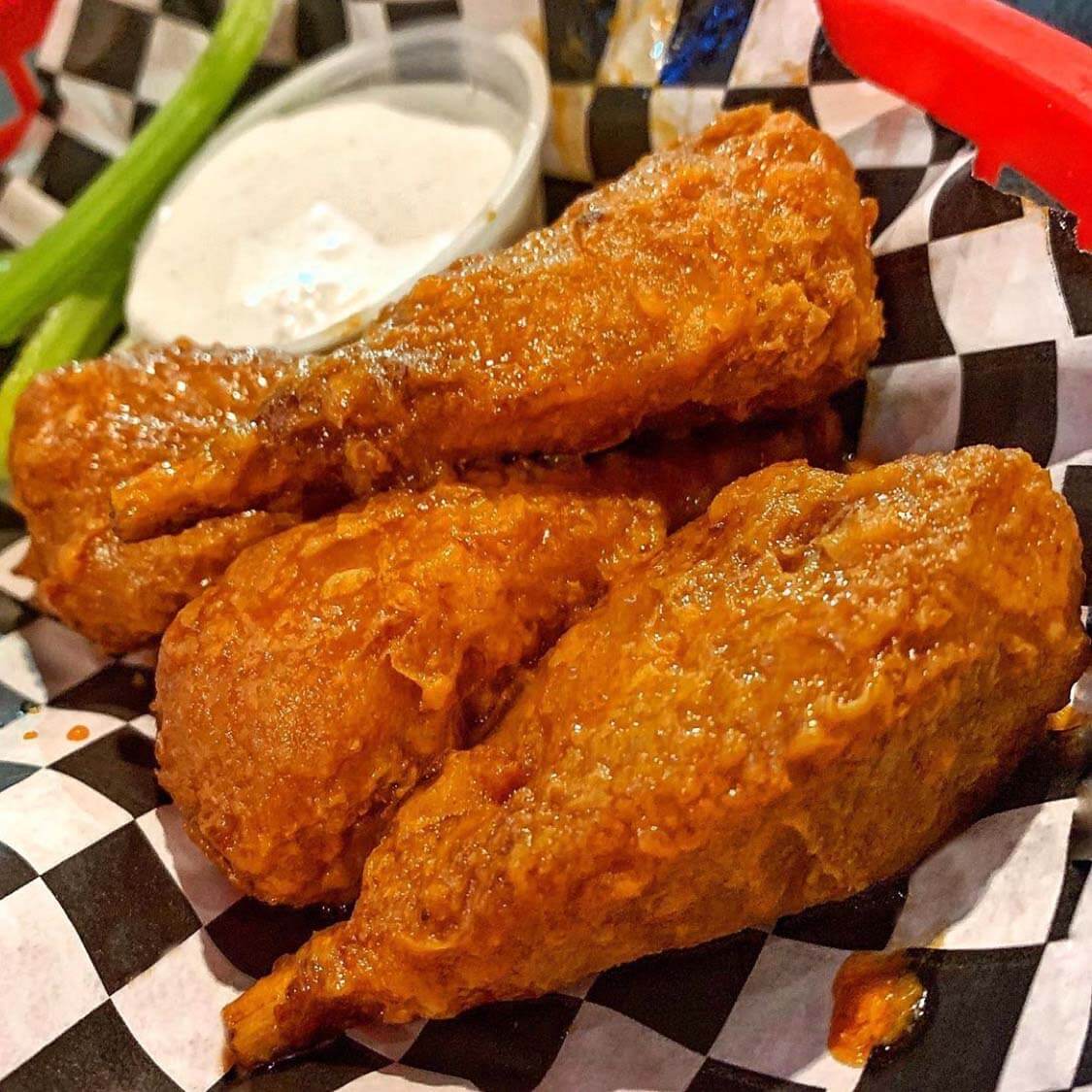 Photo credit: @veganbuffaloboys on Instagram
Orleans and York Deli
Inglewood, DTLA, Crenshaw, Carson, and Windsor Hills
This vegan-friendly Black-owned restaurant has quite the plethora of plant-based options––including wings! Their Vegan Lil' Hotties with Fries is one of our favorite items to order. The plate comes with vegan chicken wings coated in your marinade of choice (we like the Lemon Pepper flavor) and served with a side of fries. Note: While their Vegan Lil' Hotties and Fries are made with all-vegan ingredients, these items are cooked in the same oil as their shellfish.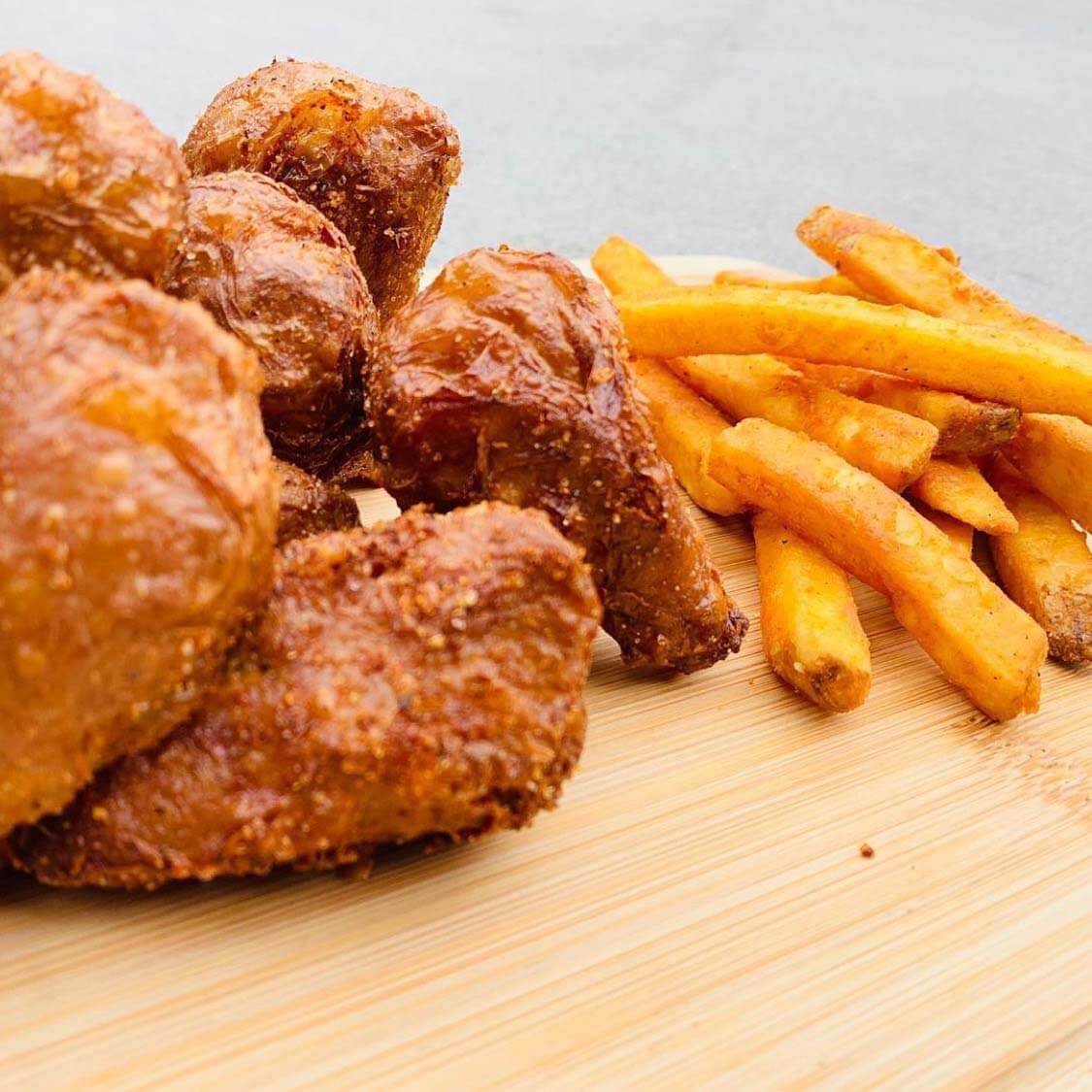 Love Amaro Pizzeria
Pop-up and Delivery
Aside from serving drool-worthy pizza, hot dogs, and fried chicken sandwiches, this all-vegan pop-up also makes wings––including a gluten-free version! Both the Amaro Drumettes and Gluten-Free Drumettes come doused in their buffalo or barbecue sauce with a side of vegan ranch. What's the difference? The Gluten-Free Drumettes are just $1 extra. While you're at it, you might as well order a pizza for later!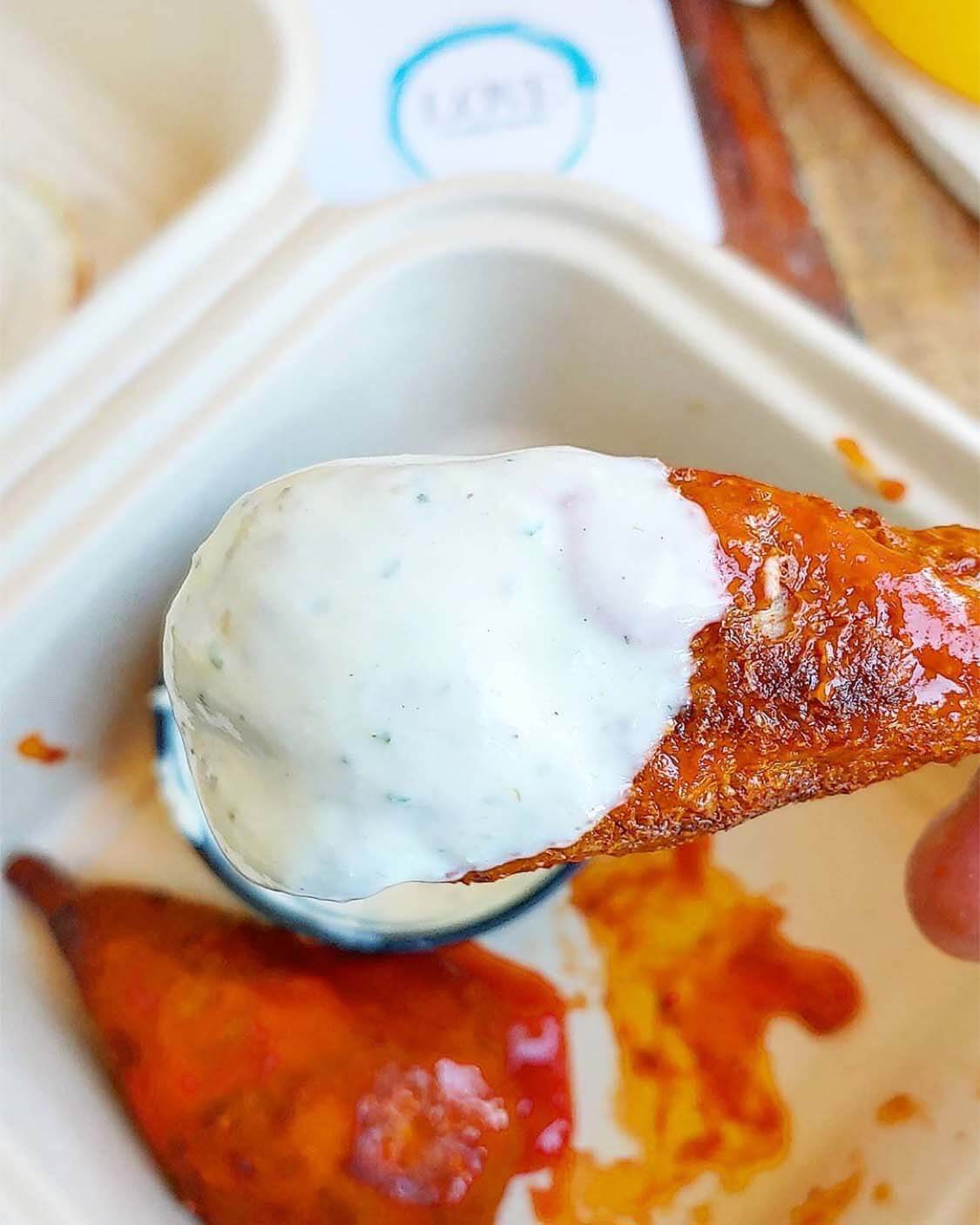 My Vegan Gold
Silver Lake
This delicious and affordable vegan spot sources all of their ingredients from small, organic farms in the community. Their Vegan Drumsticks are made of soy protein and come slathered in Spicy Buffalo or BBQ sauce. Each order comes with four wings and is only $7.95! Ooh, we know what we're ordering once we finish writing this article!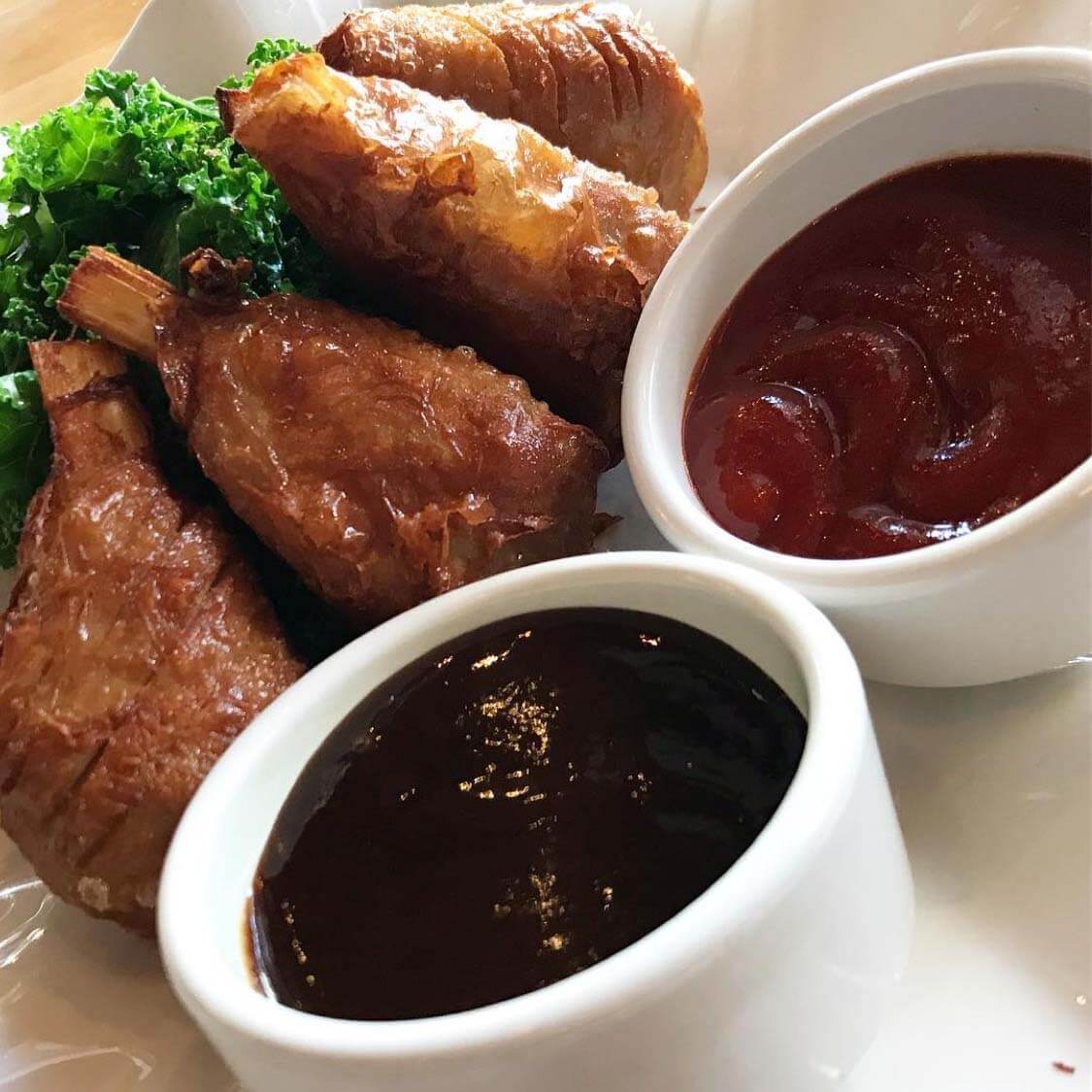 Photo credit: @vegginny on Instagram
The Vegan Hooligans
Pop-up (DTLA location opening soon)
Whether it's #WingWednesday or any other day of the week, ordering wings from The Vegan Hooligans is always the move! This plant-based pop-up (and soon-to-be restaurant) serves all the best comfort foods. From burgers, patty melts and fries, to wings, burritos and milkshakes, their dishes do not disappoint! Their Vegan Wings can be made with buffalo or barbecue sauce and are topped with a drizzle of vegan ranch and a sprinkle of green onions.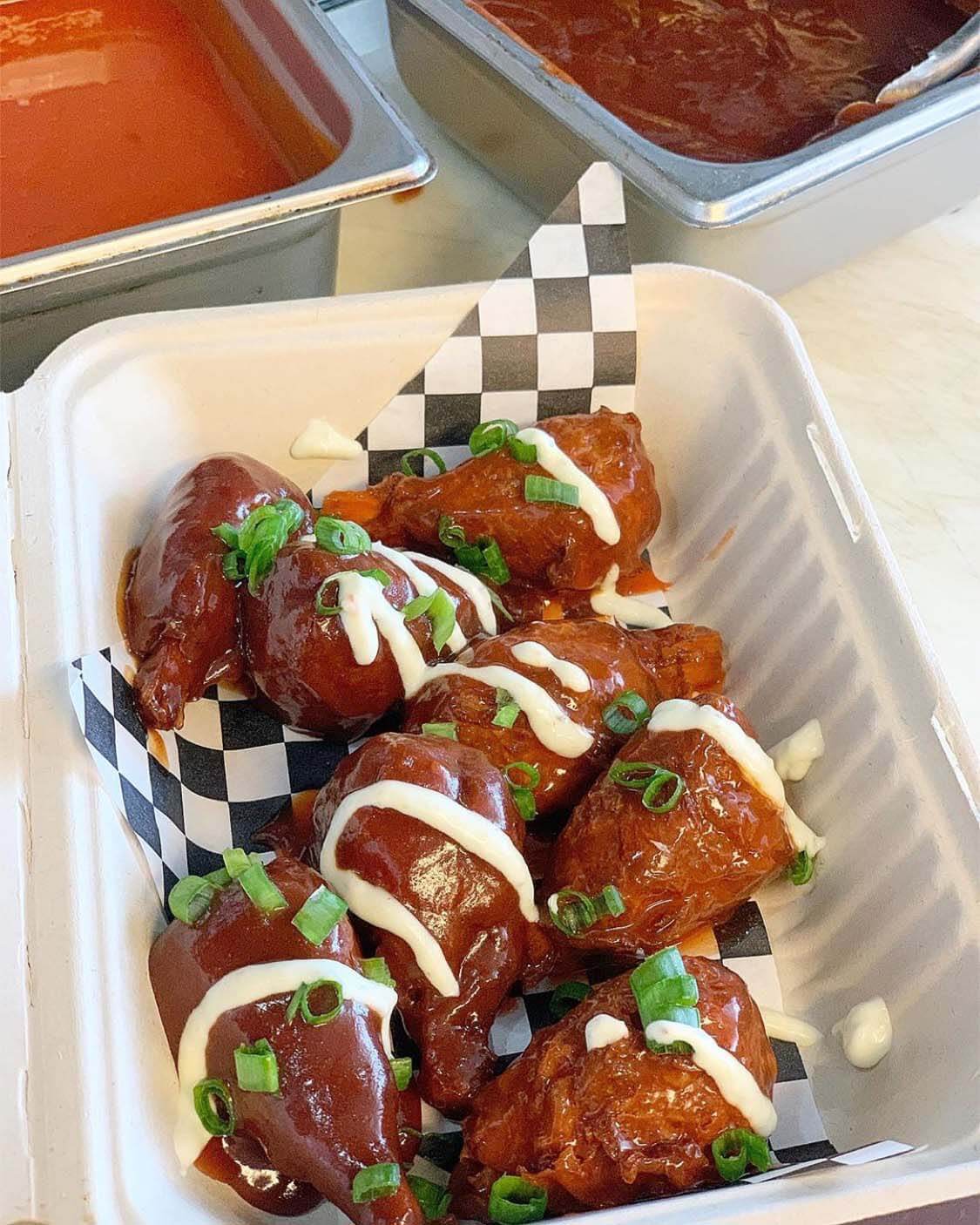 The VTree
Hollywood
If you have yet to check out this new vegan restaurant, you're missing out on some of the most flavorful vegan soul food out there! Chef Velvet's famous Fried Drumsticks are seasoned with 32 spices––say whaaa?! These crispy, flaky bits of goodness can be ordered Original or Cajun Style, and if you're not in LA, you can now preorder frozen packs of them for nationwide delivery.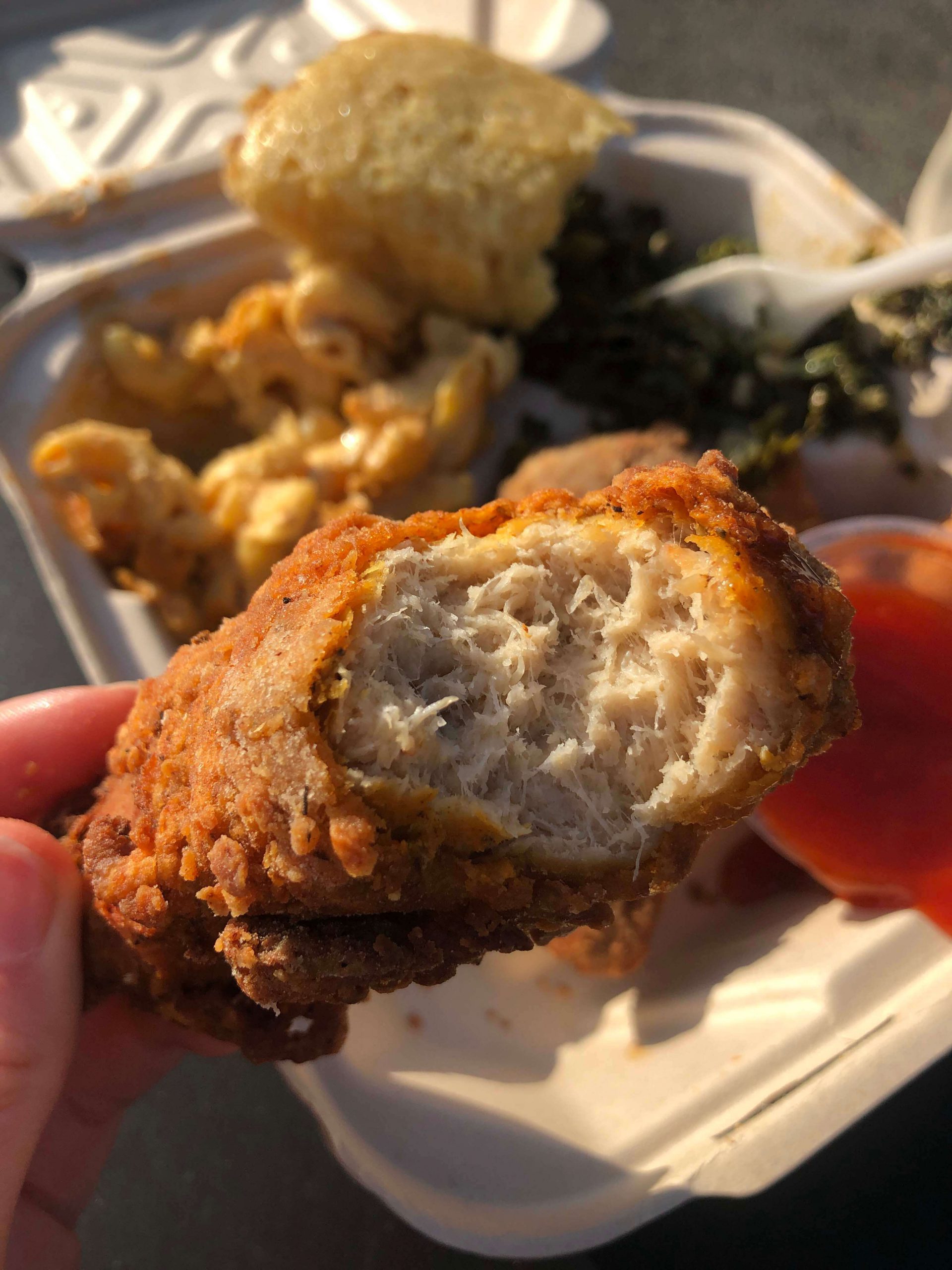 Wingz CA
Food Truck
If you can't already tell by the name of this food truck, they've got wings! Want to know the best part? They're 100% vegan! You can customize the Six Piece Boneless Wingz Basket to fit your flavor preference. The sauce/dry rub options at Wingz include Garlic Parmesan, Lemon Pepper, Barbecue, Jerk Chicken, Buffalo, Mango Habanero, and Nashville Hot. The basket comes with a side of fries, house-seasoned fries, or coleslaw, and one dipping sauce of your choice. We'd suggest the Vegan Honey Mustard!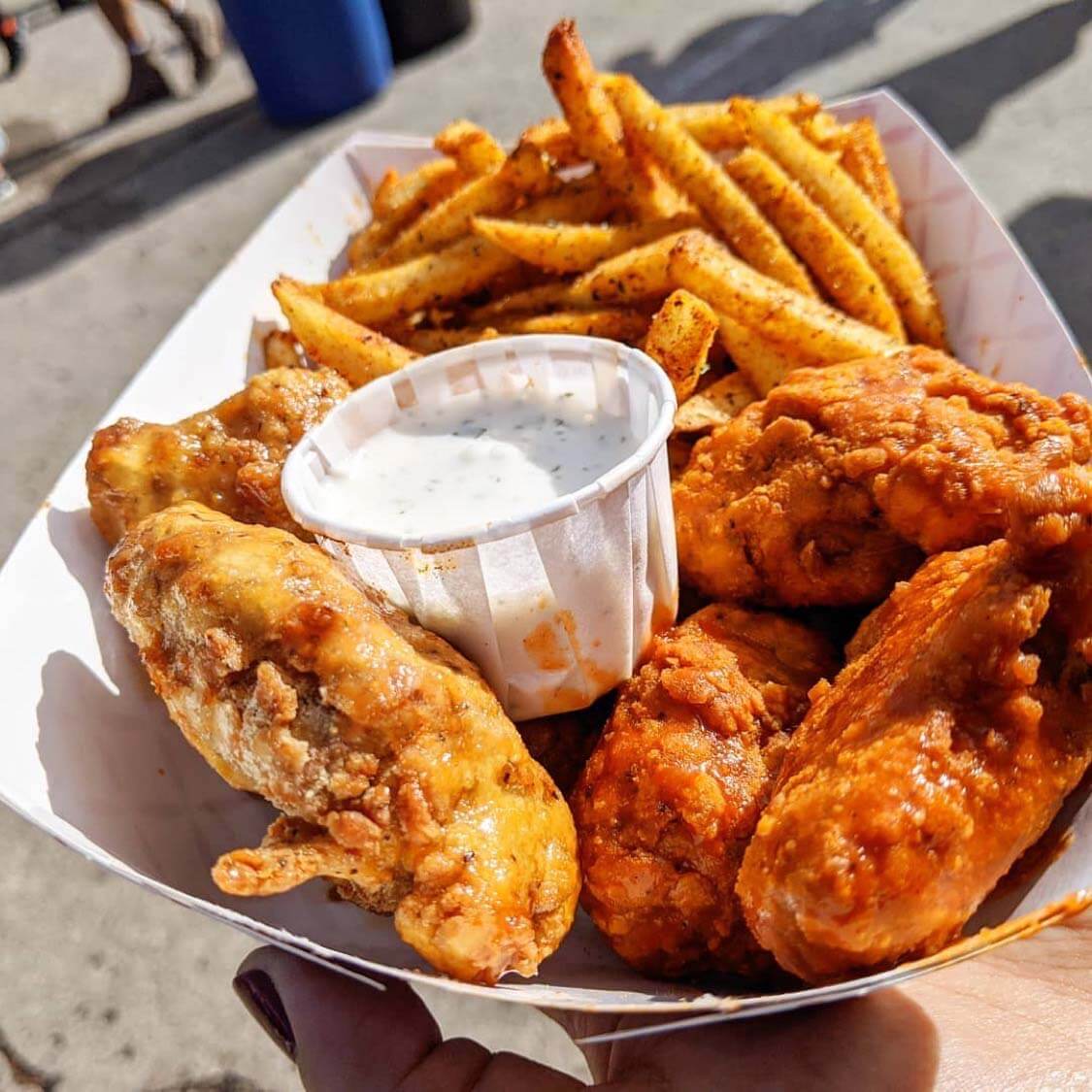 Love Baked Wings
Melrose
This iconic wing-centric restaurant offers Baked Chickpea Wings made from a secret blend of chickpeas and various seasonings done up in your flavor of choice––Lemon Pepper, Chipotle BBQ, and Sesame Ginger to name a few.. Amp up the heat with a side of Vegan Buffalo Sauce or balance out the spice with Vegan Ranch.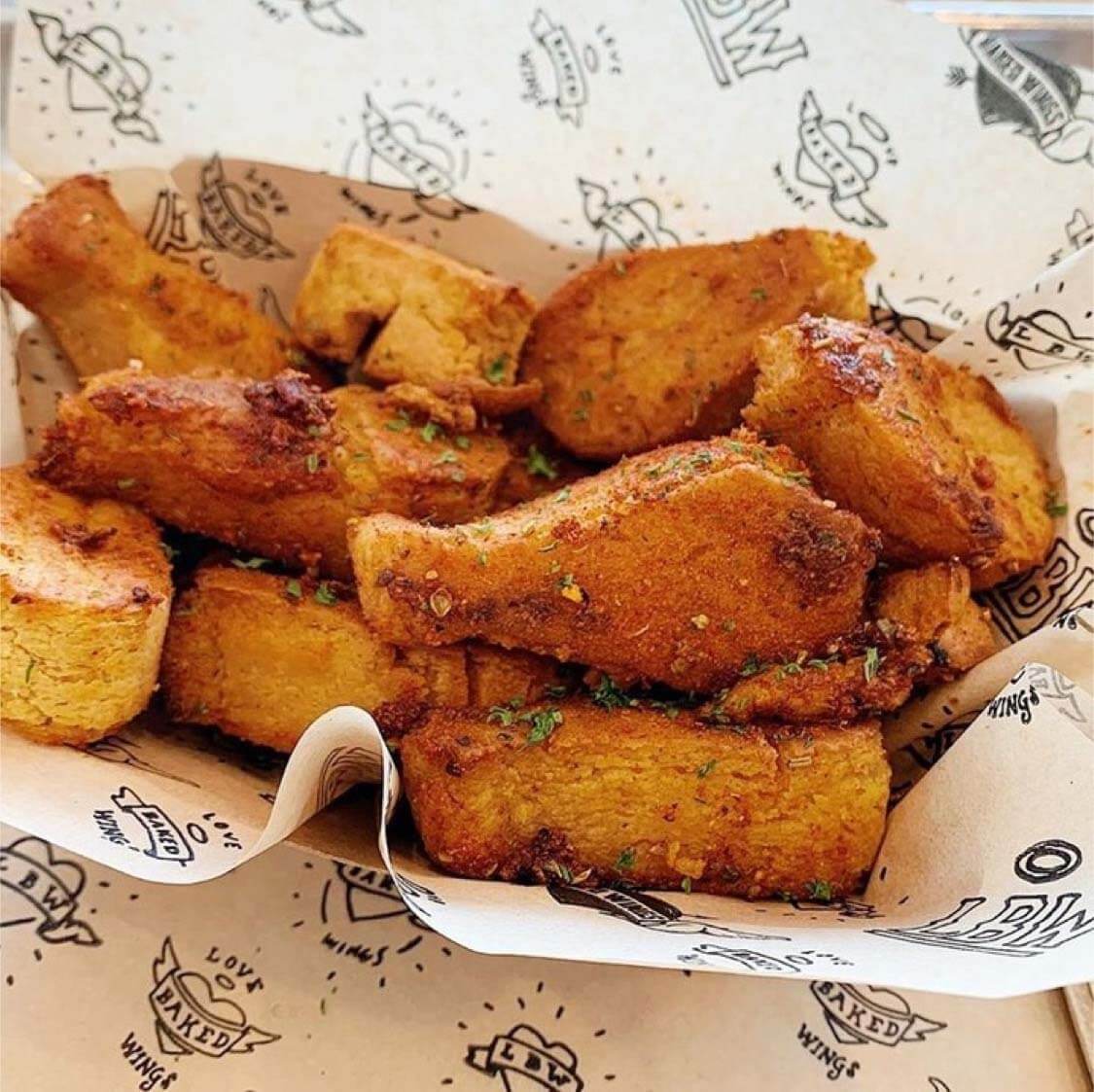 LA Vegan
Del Rey
In addition to offering flavorful vegan Thai food, LA Vegan dishes out vegan wings! Their Hot Wings come with five veggie-based chicken pieces that are deep-fried and flavored with a special hot sauce. Can't handle the heat? No worries! You can select the spiciness level to meet your taste buds where they're at. Pro tip: Order a glass of Thai Tea to wash it all down.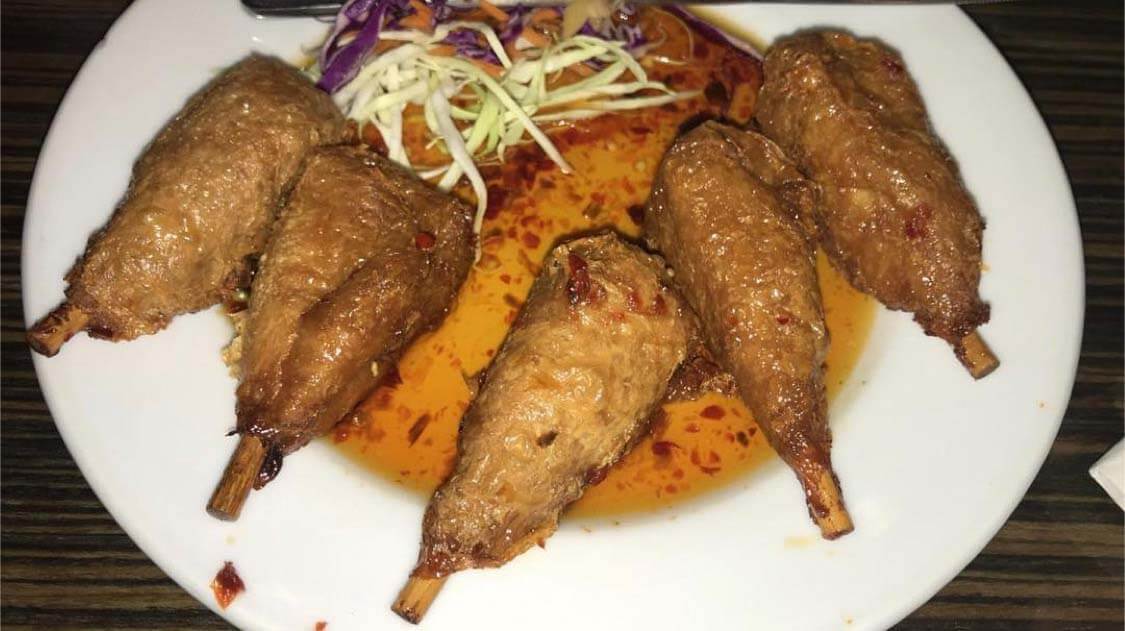 Photo credit: @mr_vegan_gelato on Instagram
Allie Mitchell
@alliemitch
Allie is a writer, musical theatre performer, yoga instructor, and walking vegan restaurant directory. On any given day, you can catch her making tofu scramble, scouring Trader Joe's for new plant-based products, or watching The Lizzie McGuire Movie! Visit her website at alexandrammitchell.com.
Articles by Allie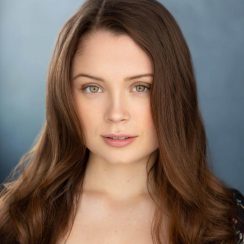 More from VegOut
Subscribe Now
Get the premier vegan food and lifestyle magazine delivered to your door (or inbox!)
Order the magazine!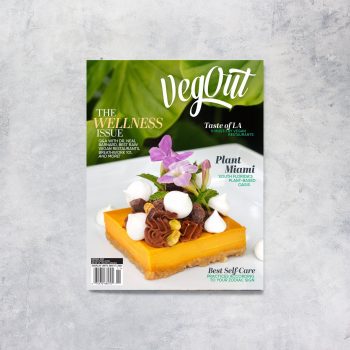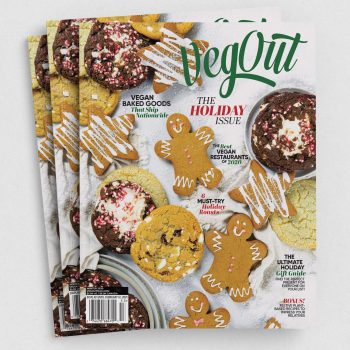 Navigation