If you're heading to Manhattan, Hermosa, or Redondo Beach, there is no shortage of vegan options. From upscale vegan Italian to Asian fusion to a fully vegan organic market with perhaps the best vegan BLTA you will ever have, there's something for everyone. Here are the best places to eat vegan in the South Bay!
Manhattan Beach
Located on Pacific Coast Highway in Manhattan Beach, Fruition Organic Market opened up during the height of the pandemic in 2020. A cafe and market fusion, Fruition offers their customers delicious options, such as fresh smoothies, healthy bowls, and the absolute best vegan BLTA you will ever eat. In addition to picking up some fresh food, you can shop in their market and find all the best goodies, including vegan wine, spices, homemade sauces, and much more! They are currently on summer vacation and will resume business on August 10th.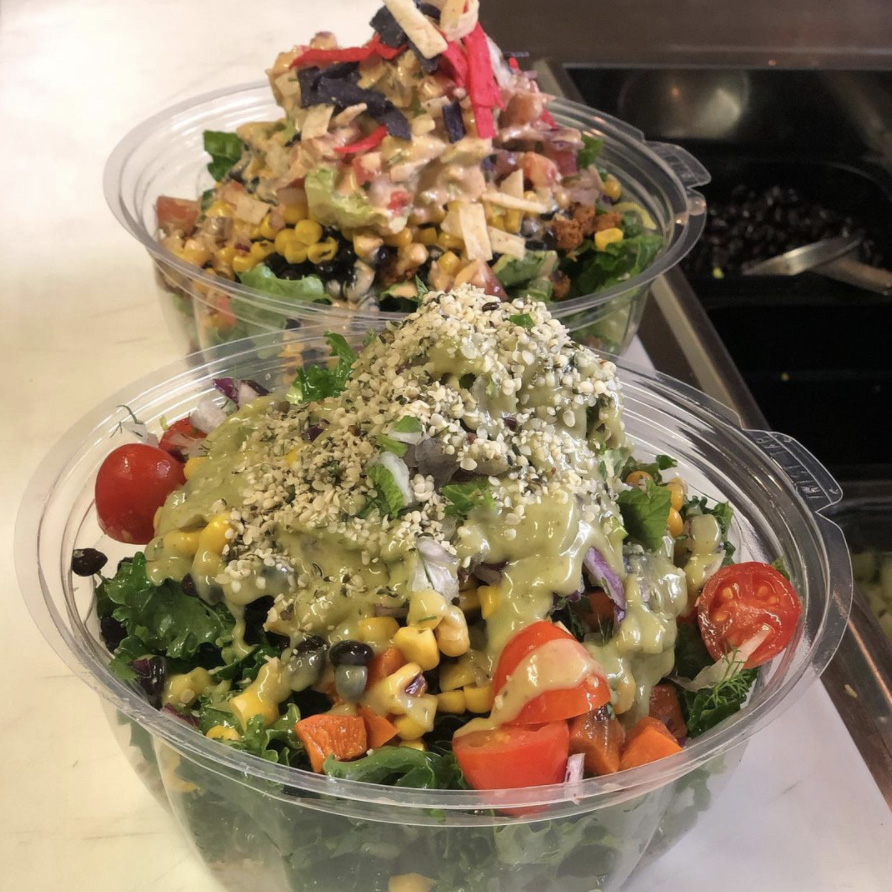 Redondo Beach
In February of this year, Redondo Beach was lucky enough to get their own Pura Vita. Just a stone's throw from the beach, Pura Vita is the perfect spot to relax after a day spent sunning on the sand. From homemade cacio e pepe pasta and fresh salads to authentic Italian pizza, they offer what you're craving. Our tip: Go during "Magic Hour" and try their ooey-gooey delicious pizza frita!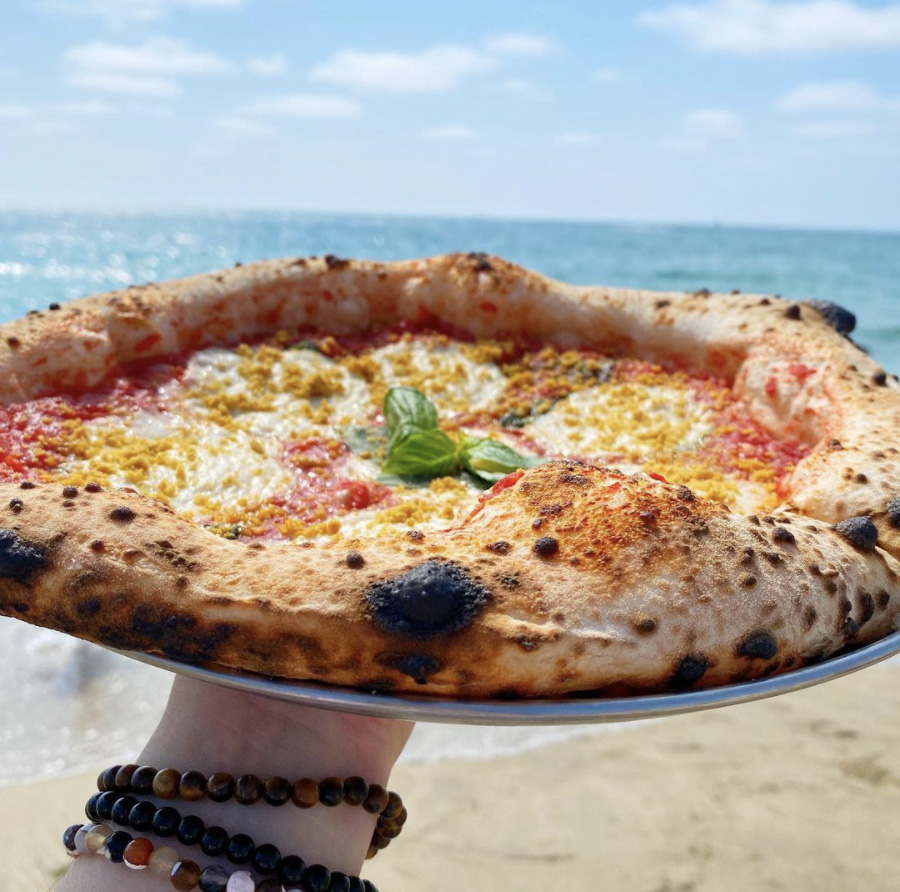 Redondo Beach
There is no shortage of options at The Grain Cafe! In the mood for a fresh salad? Check! Vegan Oaxacan Mexican food? CHECK! Pizza? They've got you covered! Sushi too? Absolutely! You can't go wrong at this fully vegan cafe. Don't forget to order a slice of one of their delicious homemade vegan cakes as well. They have many flavors to choose from, including tres leches, maca, and lemon.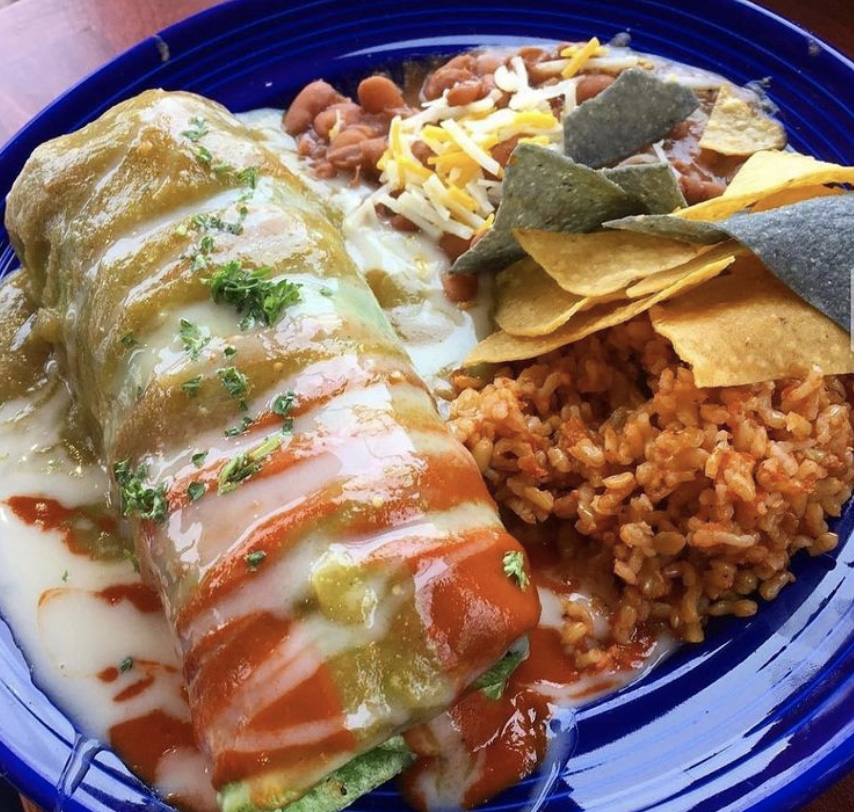 Redondo Beach
Just two doors down from the Redondo Beach Grain Cafe, Happy Veggie is a fantastic little family-run, fully vegan Asian restaurant. Some of their yummy dishes include a delicious phở soup, a huge portion of pad thai, and their Mongolian beef dish. This is the type of place that even your non-vegan friends will enjoy!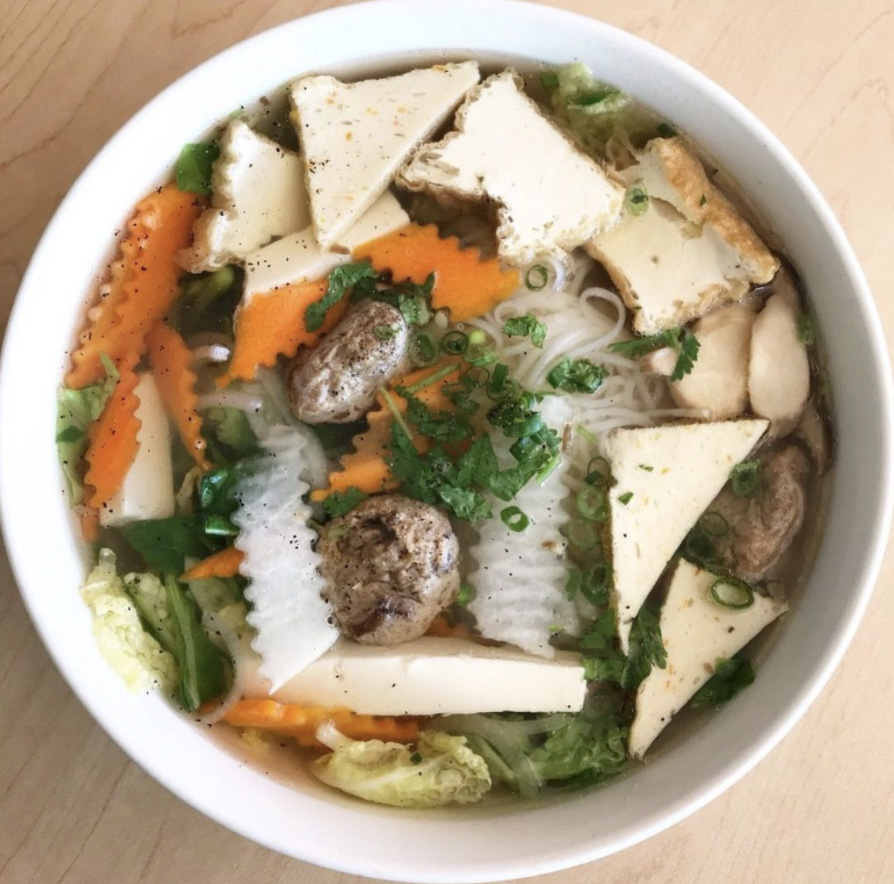 Inglewood
Stuff I Eat is a fully vegan, eco-friendly, organic, Black-owned restaurant located in Inglewood. Their goal is to bring healthy, plant-based options to the community. Approximately 95% of their menu is organic and they pride themselves on not having any preservatives or animal products in any of their dishes. Whether you are craving soul food, tacos, or a fresh salad, this place has it all!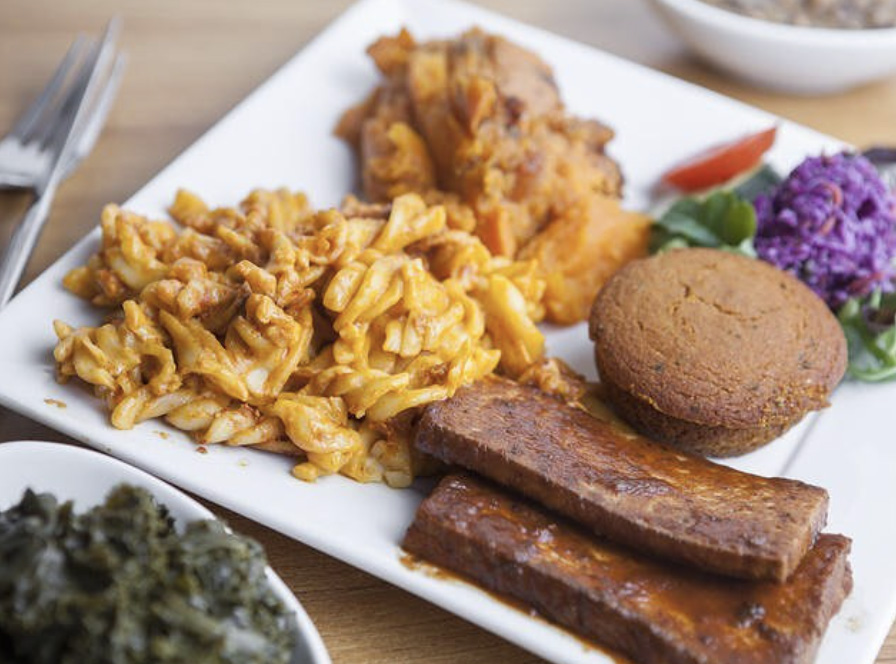 Lawndale
OrVeganic is a scratch kitchen located in Lawndale. If you're wondering, a scratch kitchen is typically a place where all recipes, dishes, and products are produced from raw ingredients. OrVeganic offers a large, fully organic, mostly raw-vegan menu with dishes like creamy Alfredo pasta, a sloppy vegan joe, and Oaxacan jackfruit tacos. In addition to their made-in-house food, you can also purchase one or more of their 11 delectable Spoon Junkie nut butters, as well as their fresh homemade Mealks (Almond Mealk, Coconut Macadamia Mealk, Cashew Cacao Mealk, and more).
Hawthorne
Vegan Nova is a fully vegan Thai restaurant located in the heart of Hawthorne. In addition to being 100% plant-based, they offer a large range of gluten-free items as well. They have a huge menu, so there is something for everyone. Notable dishes include Beyond Jungle Soup which is a spicy soup with veggies and Beyond meat. In the mood for noodles? Try their Drunken Noodles. Ready for dessert? Check out their banana samosas!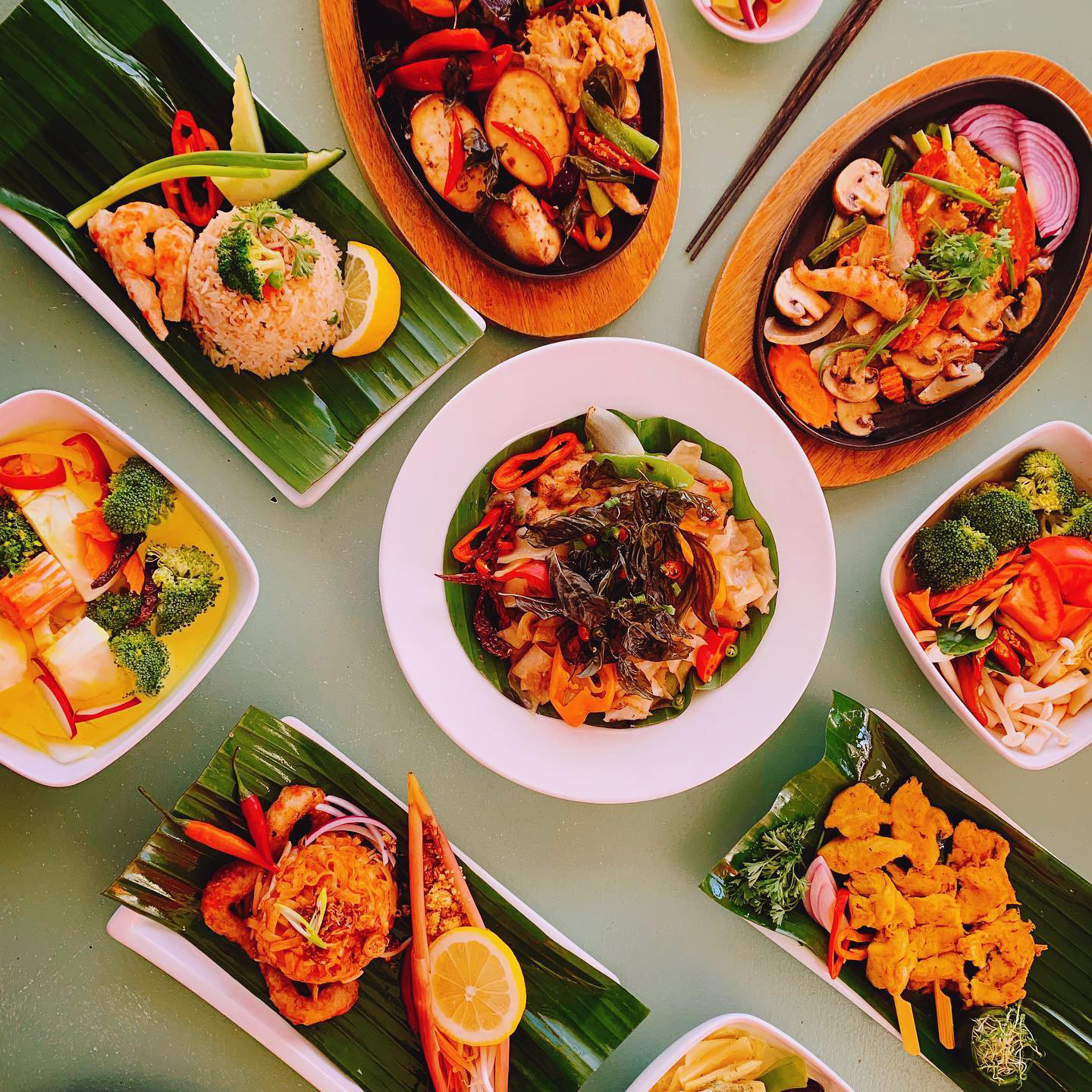 Hermosa Beach
Vegan-Friendly
Having opened in 1977, The Spot is the oldest operating vegetarian restaurant in LA! Most of their menu is available gluten-free, fat-free, and vegan. The Spot has become well-known for its award-winning homemade Spot Veggie Burger and Savory Sauce. If you're looking for a healthy, filling meal, The Spot might be your place. And with their generous portions, you can't go wrong.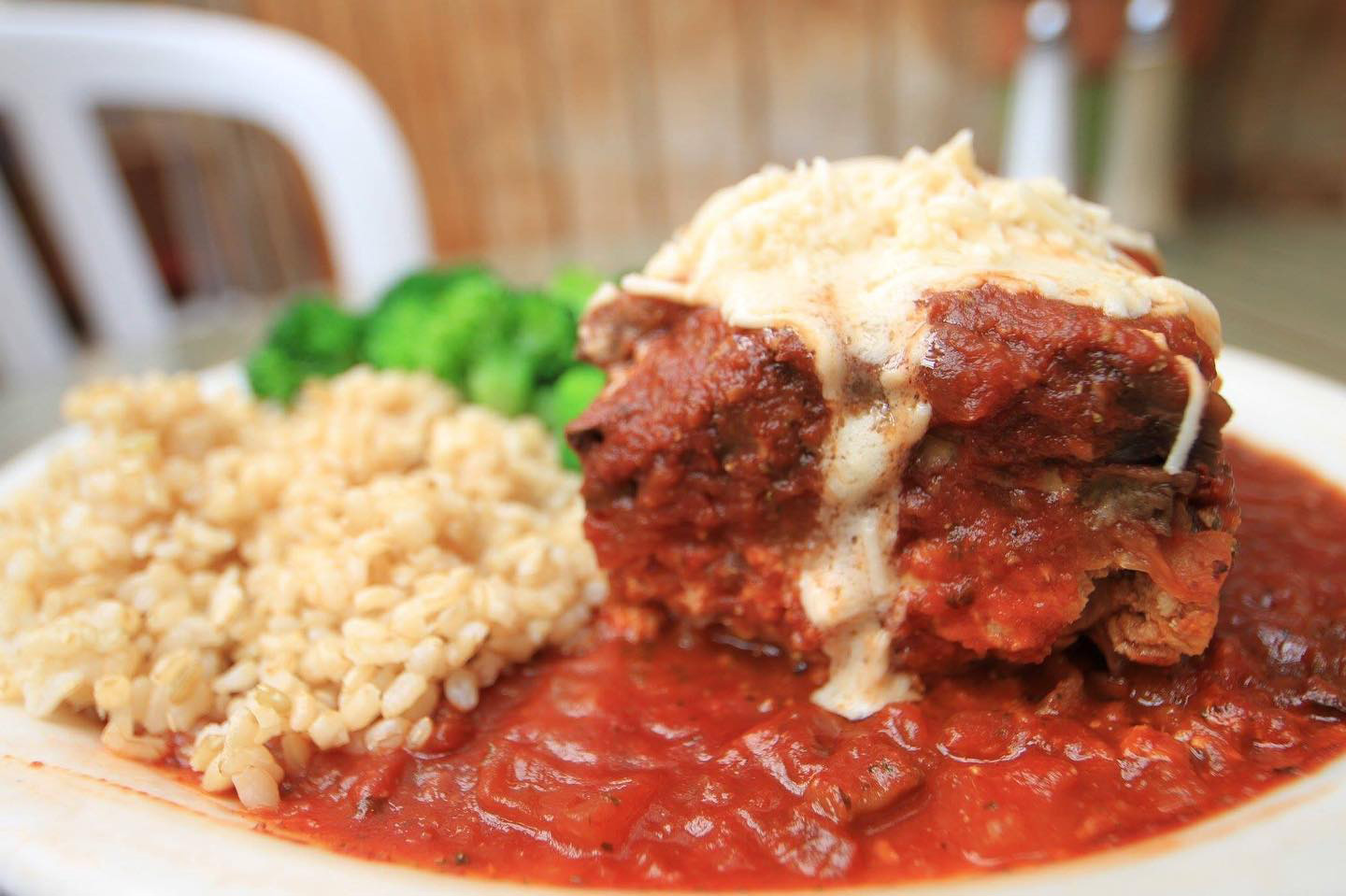 Redondo Beach
Vegan-Friendly
Hanging out in Redondo Beach? Looking for a healthy meal? Then The Green Temple is a must-visit. They have been around for more than twenty years and pride themselves on providing fresh, high-quality food. Half of their raw produce comes from local farms and 85% of their ingredients are organic. Their menu boasts a variety of items like fresh salads, bowls, and Mexican dishes.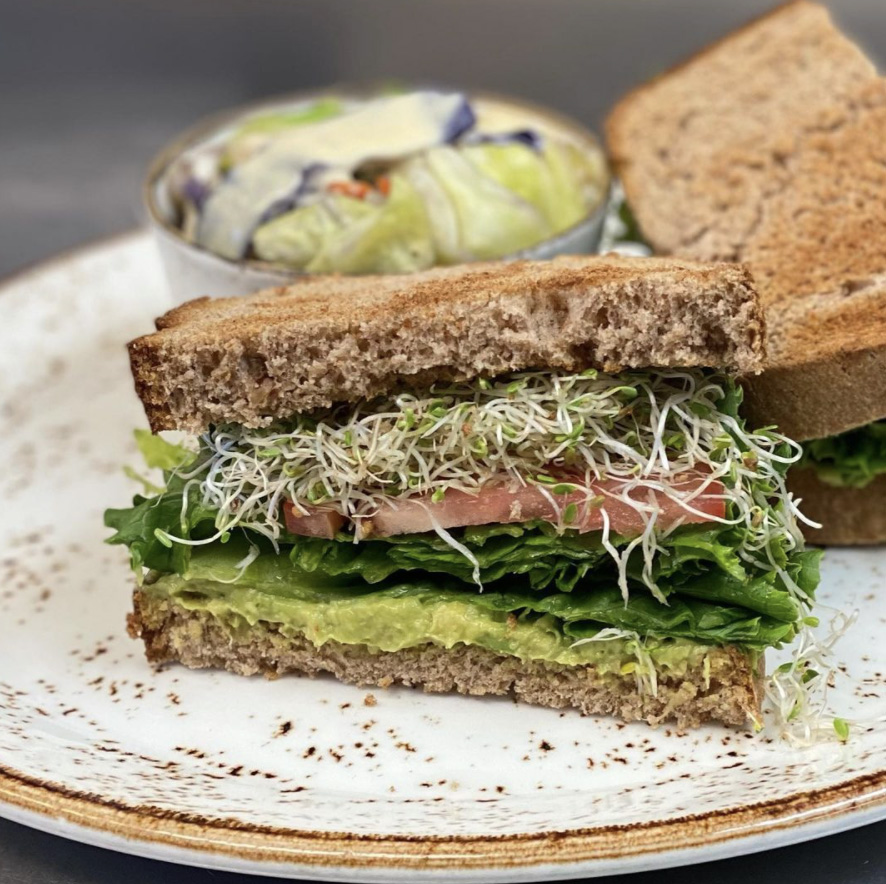 Hermosa Beach
Vegan-Friendly
Although not fully vegan, Rabano is a gem not to be missed when in Hermosa Beach. Right when you walk in, you will notice a wall full of fresh produce being grown sustainably. They pride themselves on serving fresh food from local farms. A popular place with the locals, Rabano serves up a variety of delicious fresh drinks, including boba, homemade sodas, coffee, and fresh iced teas. The must-try vegan items are the vegan tacos and the Green Earth Burger.