Whether you're in the mood for a burger or sushi, this list of newly opened vegan restaurants in LA has it all!
We're thrilled to welcome the newest batch of brick-and-mortar restaurants to the city! Whether you're searching for sushi, burgers, wings, or crepes, these spots have what you need. Here's our list of the best new vegan restaurants to try in Los Angeles right now.
West Hollywood
A queer and fully vegan restaurant, bar, and nightclub? Sign. Us. Up! Stache West Hollywood aims to be an inclusive spot for everyone while maintaining a sustainable, plant-based menu. Stache is open 5pm-2am Wednesday-Friday and 12pm-2am Saturday and Sunday. There's something fun going on every night of the week, from Drink & Draw on Wednesdays, Drag Bingo on Thursdays, poppin' DJ sets on the weekends, and Drag Brunch on Sundays. Happy hour is available 4-7pm Monday through Friday, and brunch is served 12-4pm Saturdays and Sundays.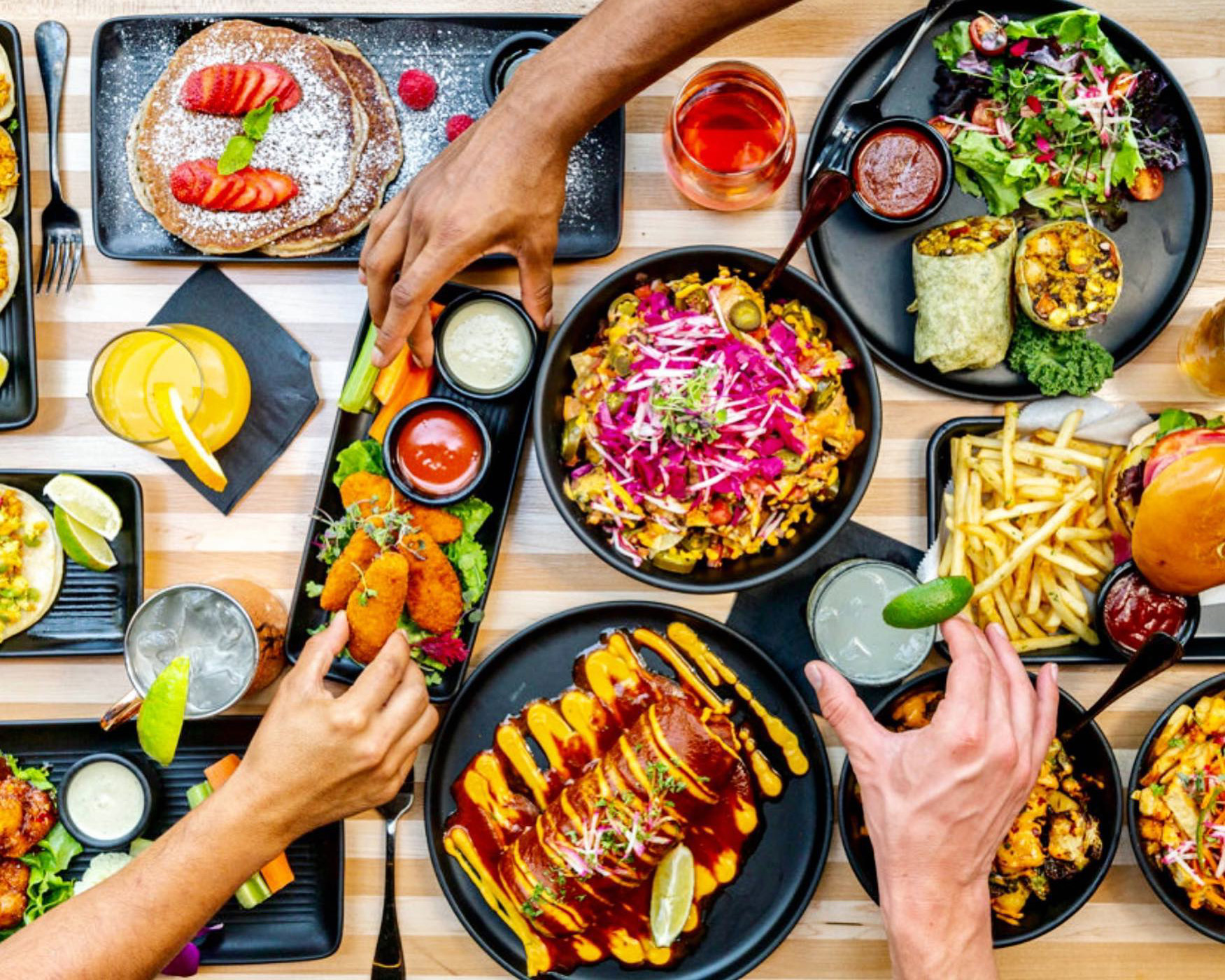 Photo credit: Matt Schmidt
Long Beach
The sister restaurant to VBurger on 4th and Cherry, VCrepes is finally open after a yearlong anticipation. The spot is currently open Saturday-Tuesday from 12-6pm and is serving up a variety of sweet crepes loaded with whipped cream and powdered sugar. A crowd favorite so far is The Oreo, which comes with Belgian chocolate, marshmallow cream, and Oreo cookies. Savory crepes are coming soon, so be on the lookout. VCrepes shares a patio with VBurger, and you can order a glass of wine or a beer from either restaurant to enjoy on the dog-friendly patio.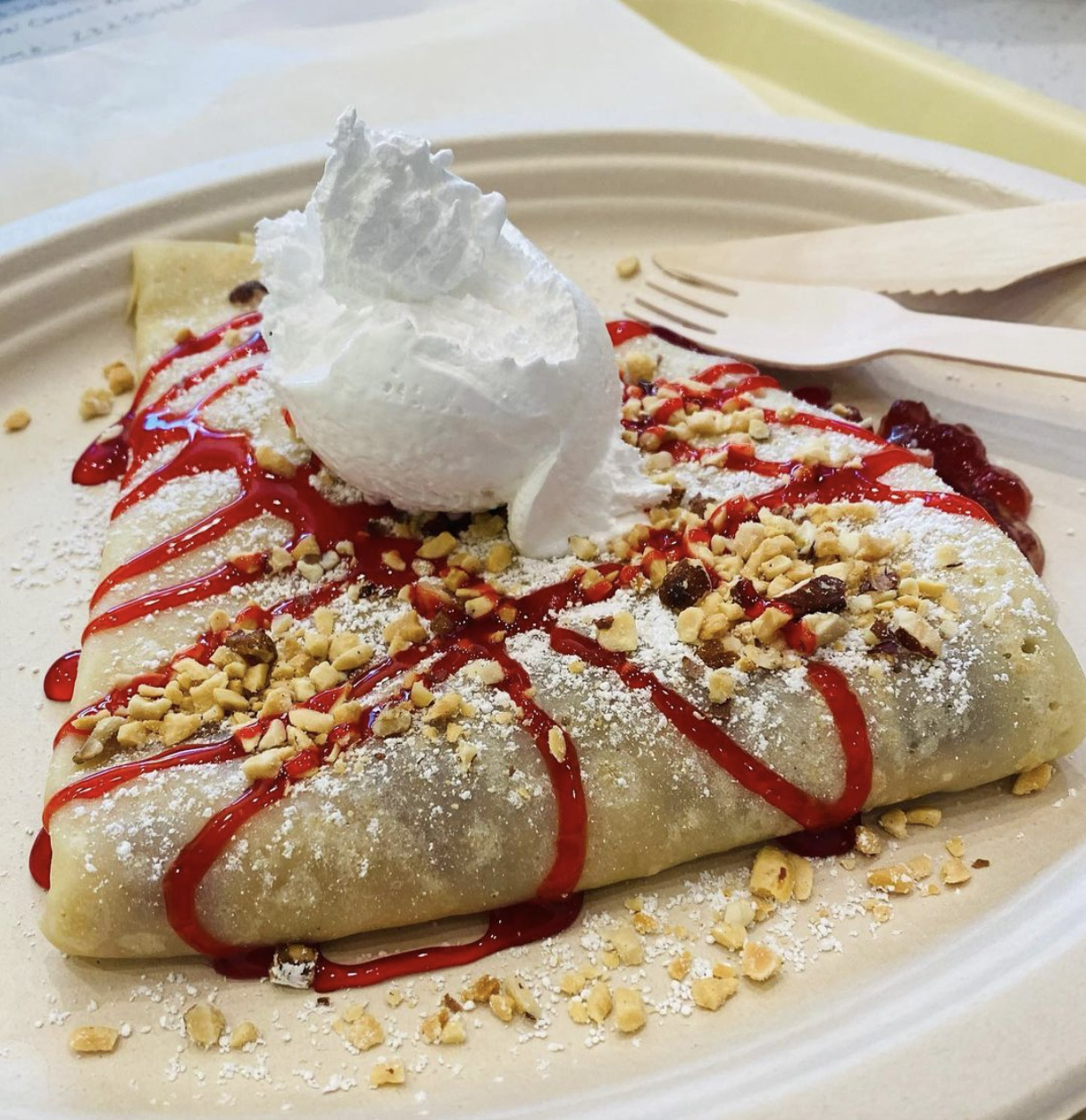 Long Beach
Vegan Castle has been a welcome addition to Long Beach, especially with long-standing vegan favorite Blue Bird Sushi moving over to Huntington Beach. Vegan Castle serves up 100% vegan sushi in the Westside neighborhood of Long Beach. The restaurant is open 12-9pm Tuesday-Sunday and offers a variety of hand rolls, cut rolls, and vegan seafood tacos. One of their crowd pleasers is the Volcano Roll, which comes deep-fried with vegan tempura shrimp, avocado, cucumber, and spicy tuna and is drizzled with sriracha and Unagi sauce.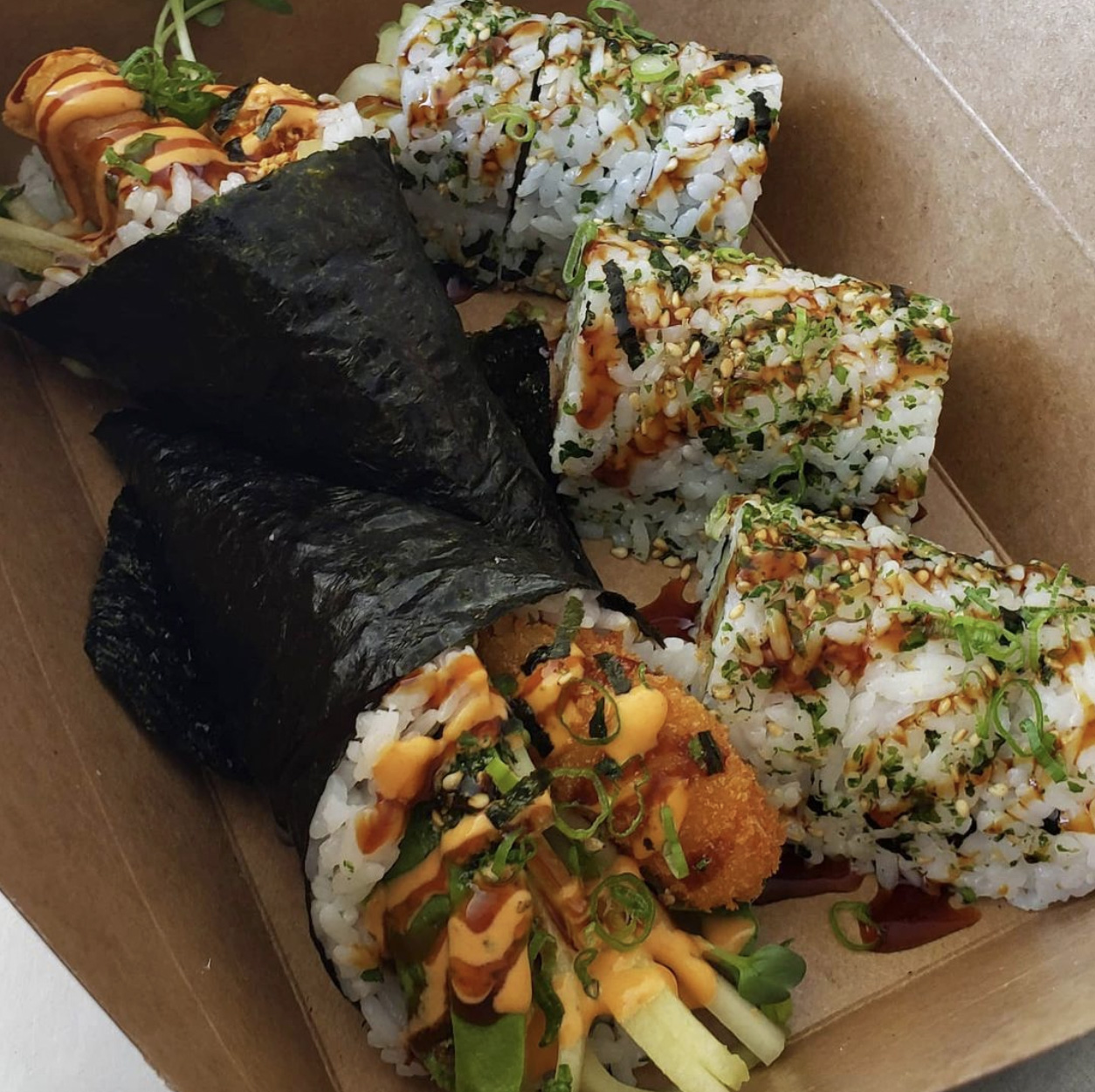 Agoura Hills
This 100% vegan sushi joint just opened in August and has been a welcome addition to both Agoura Hills and the neighboring Ventura County. Ma-Kin Vegan Sushi is currently open Tuesday-Sunday from 11:30am-3pm for lunch service and 4:30-8:30pm for dinner service. The restaurant offers a variety of cut rolls, hand rolls, baked rolls, and sashimi, as well as a bar menu complete with beer, wine, and sake. If you're a fan of spicy, try the Hell Fire Roll, which comes with spicy tuna and avocado and is topped with beetroot, eel sauce, chili oil, sriracha, and chopped jalapeno.
Santa Monica
While Margo's Santa Monica has been an LA staple for a while, they recently rebranded and are now a 100% vegan restaurant! With a full bar, daily "golden hour," and weekend brunch, Margo's is the place to be no matter what day it is. Margo's offers classic American fare, from pizzas and burgers to loaded salads and sandwiches. If you're there for brunch, don't miss out on the Bourbon Banana French Toast—homemade banana bread and sticky toffee bourbon sauce served with spiced walnuts and whipped coconut cream. Margo's is open from 11am-10pm Monday-Friday and 10am-10pm on Saturdays and Sundays. Brunch is served Saturdays and Sundays from 10am-3pm and "golden hour" is available from 4-7pm every day.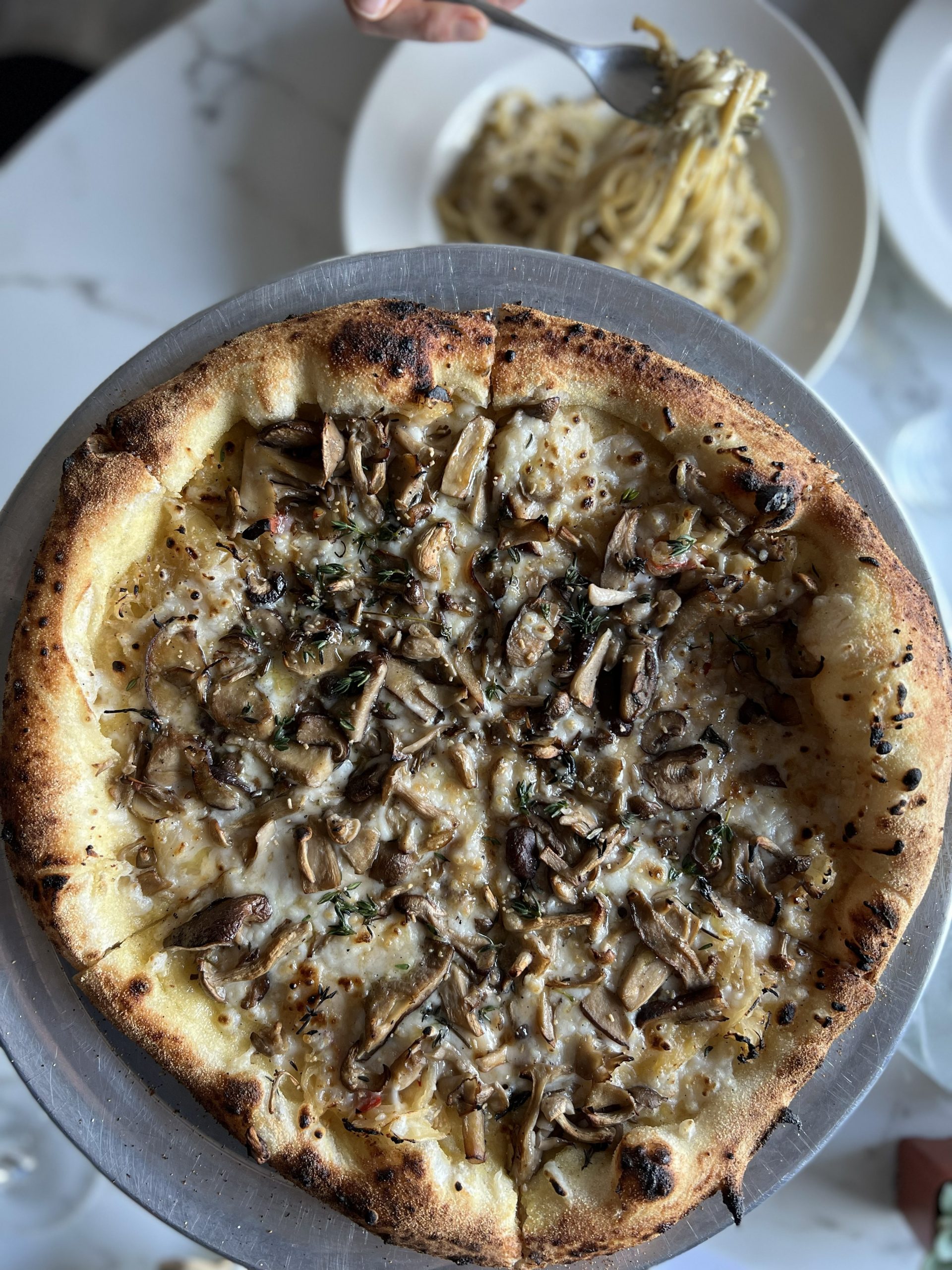 Highland Park
This fully-vegan sports bar took over the spot once occupied by the vegan German restaurant Hinterhof, and its presence has been a welcome addition to the local, uber vegan-friendly neighborhood of Highland Park. Put Me In Coach airs all of the big games (no matter the sport!) on their big screens and serves up all the classics you'd expect to find at your local sports bar, including burgers, chili-cheese hot dogs, buffalo wings, and tater tots. Expect a bit of fusion on the menu as well, with a Bibimbap bowl, hearts of palm ceviche, and Esquites available daily. Put Me In Coach is open 4pm-12am Monday-Friday, 11am-12am on Saturdays, and 10am-12am on Sundays. Brunch is served from 11am-2pm on weekends, and Happy Hour is available from 4-6pm on weekdays.