After some very tight races, and drool-worthy selections, your votes for the best vegan spots across the nation have been tallied and the results are in! Below are the winners for the 2021 VegOut Awards.
Best Vegan Restaurant
Coming out on top, Crossroads Kitchen takes the prize for the best vegan restaurant overall. From small plates to entrees and desserts, this spot reigns supreme this year with its elegant atmosphere, innovative menu, and consistently amazing service.
Best Vegan-Friendly Restaurant
With vegan options that are out of this world, It's no wonder Veggie Galaxy won best vegan-friendly restaurant. This New England must-try is entirely vegetarian, but everything on their menu can be made vegan upon request. Comfort food heaven—beam me up!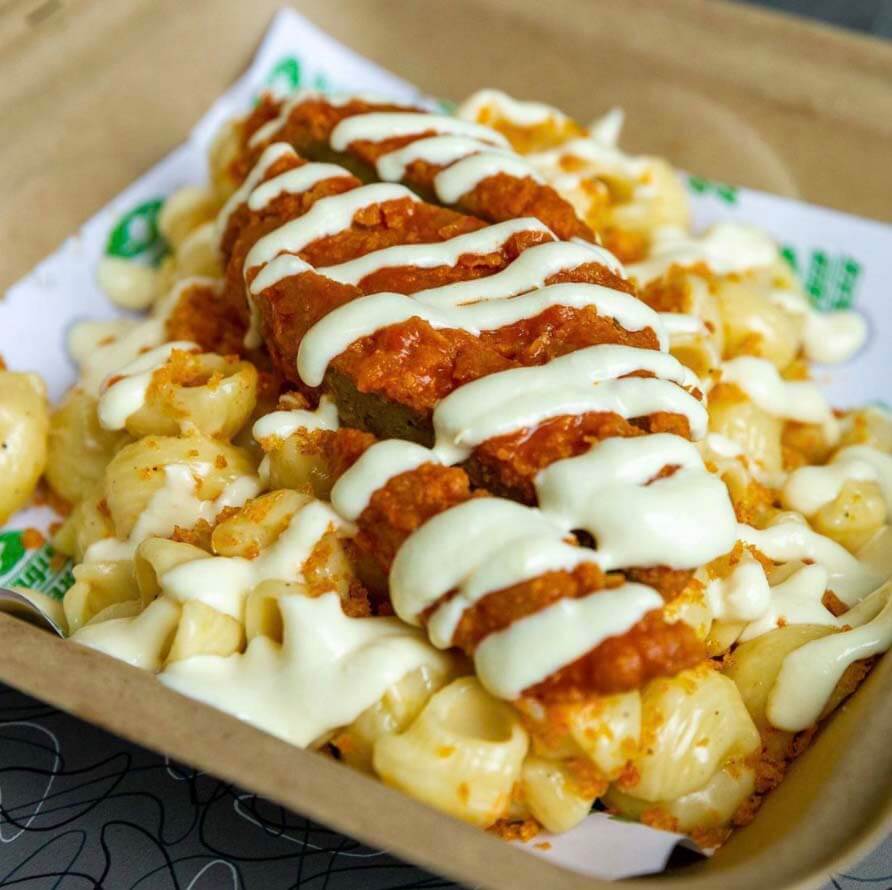 Best Vegan-Friendly Fast Food
With so many vegan-friendly chains these days, this race was close, but Chipotle came through. The options for burritos, bowls, or tacos are endless, and … pro tip: guac is free if you choose fajita veggies as your main.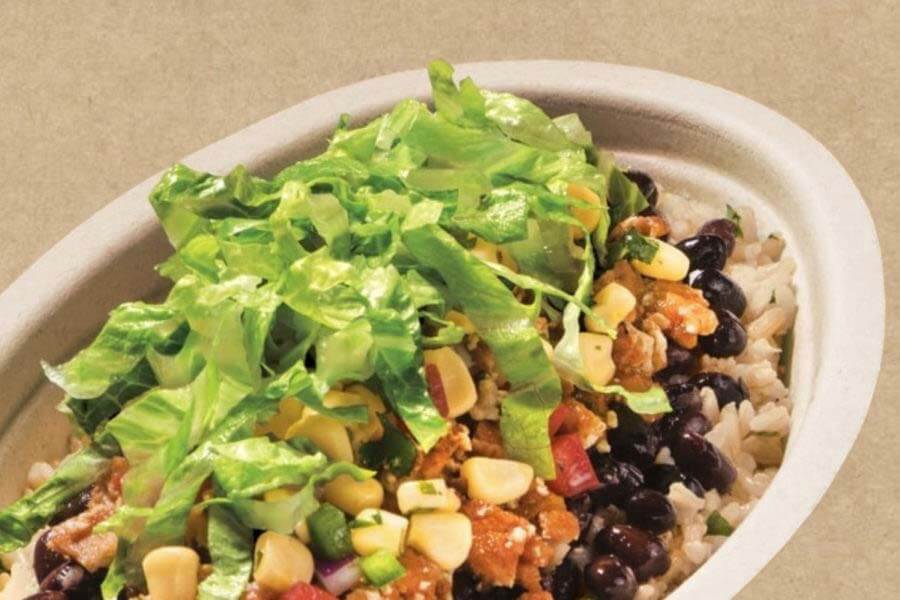 Best Dessert
Located in the heart of Chicago, this LGBTQ+-owned vegan bakery has some big fans across the country! From cakes to pies, to cookies, and even cosmic brownies, Pie, Pie My Darling has everything to satisfy anyone's sweet tooth. We only hope they can start delivering nationally soon!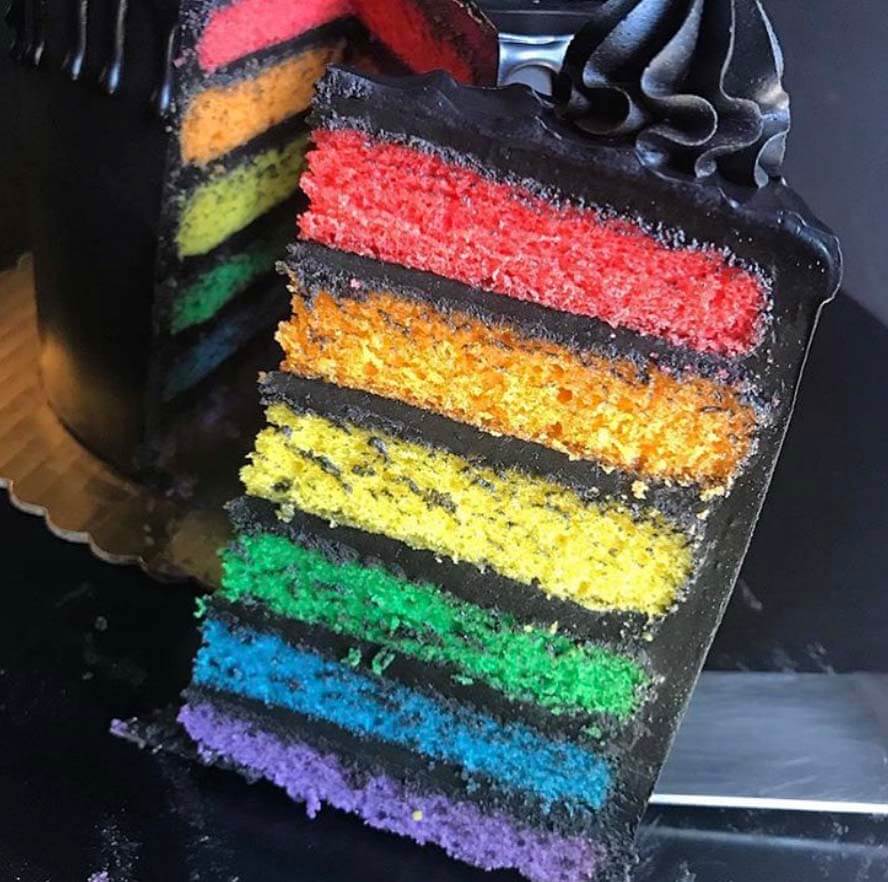 Best Ice Cream
As Ben & Jerry's continues their non-dairy takeover of the grocery aisles, look for a scoop shop near you on their website. New additions to the non-dairy flavor lineup include Phish Food and Karamel Sutra Core. Keep 'em coming!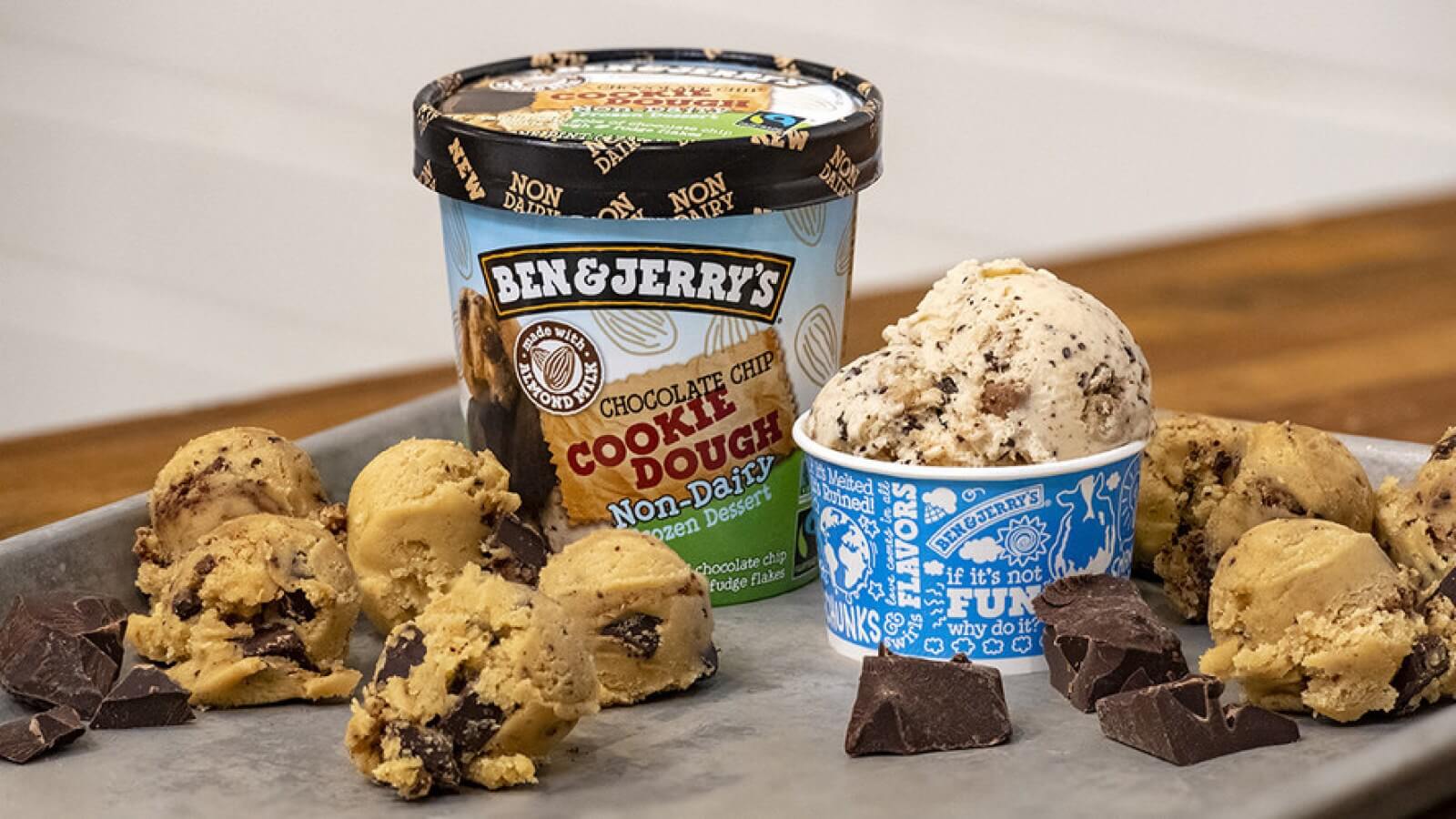 Best Doughnuts
Started as a single shop in Portland, Oregon, Voodoo Doughnut can now be found in California, Texas, Florida, and Colorado with plans to expand to even more states. Not an entirely vegan spot, most of their doughnuts can be made vegan upon request and are clearly labeled on their website.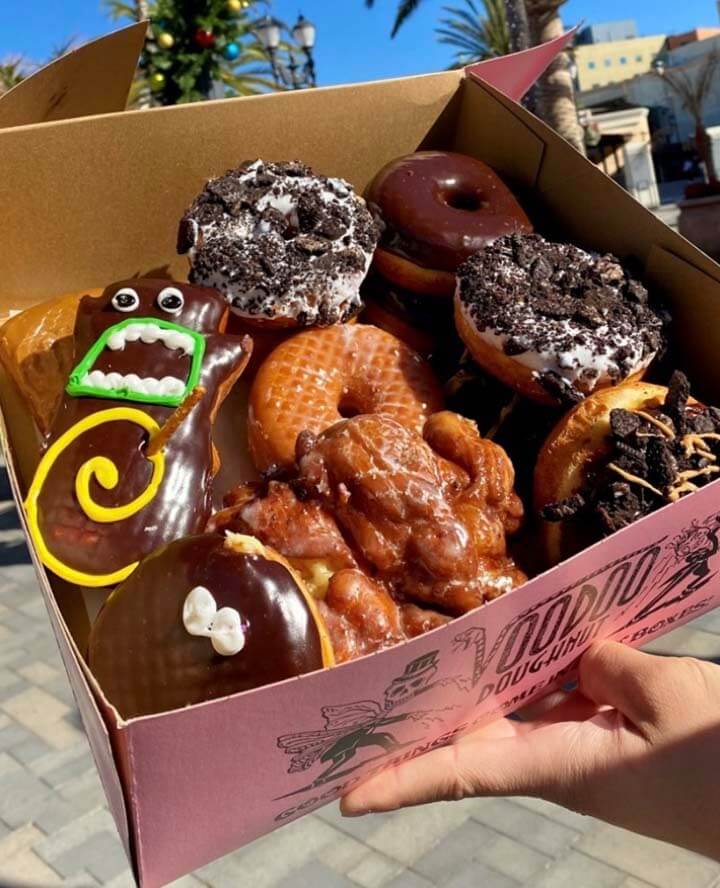 Photo credit: @jodiesveganeats
Best Pizza
Long gone are the days where removing the cheese and throwing on a bunch of limp veggies was the only vegan pizza option. Purgatory Pizza wins for good reason! They have seven house specialty pies, plus nearly anything on their menu can be customized to be made vegan.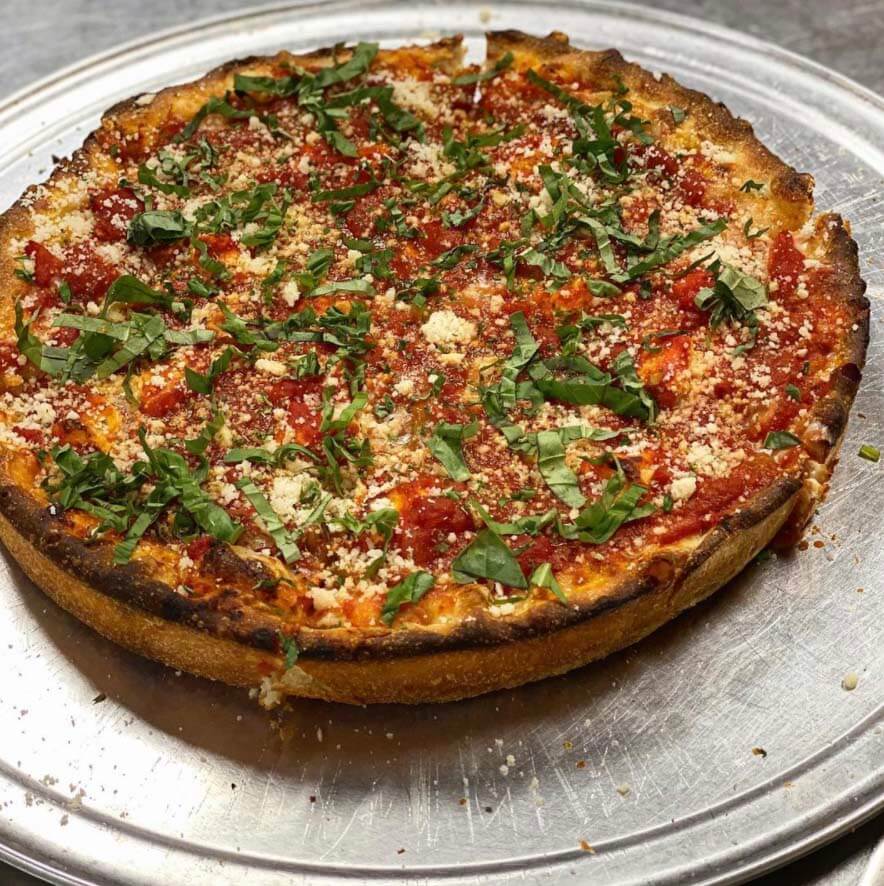 Best Burger
The Monty's love is real, and we're here for it! Made from Impossible meat, Follow Your Heart cheese, and customer's choice of one of five house-made sauces, it's no wonder over 2 million burgers have been sold in SoCal since the first location opened in 2018.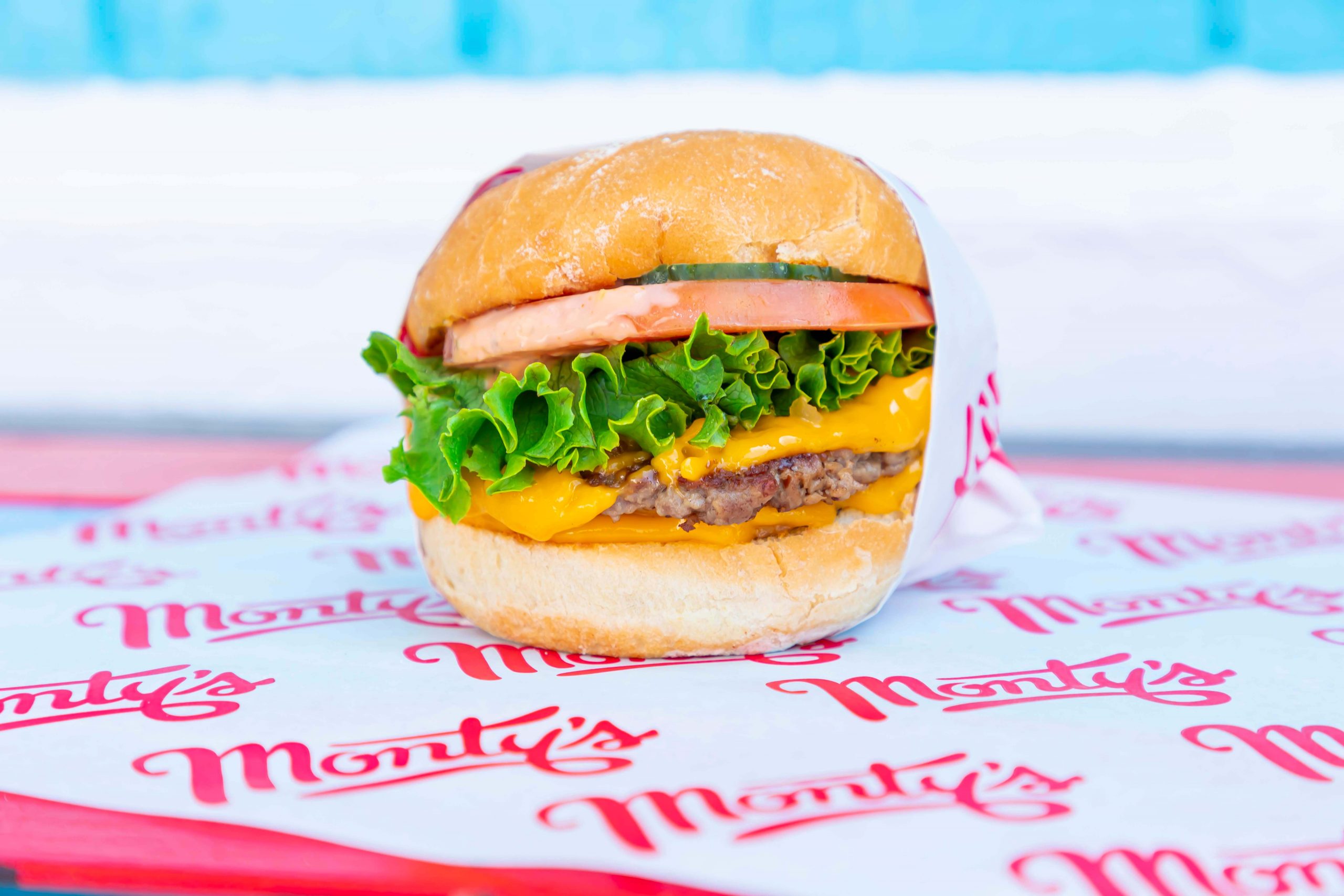 Best Brunch
From pancakes to breakfast tacos and pizza, Sage Plant Based Bistro offers something for everyone and is the best brunch of the bunch. The expansive brunch menu includes nut-free, soy-free, and gluten-free options to accommodate those with special dietary needs.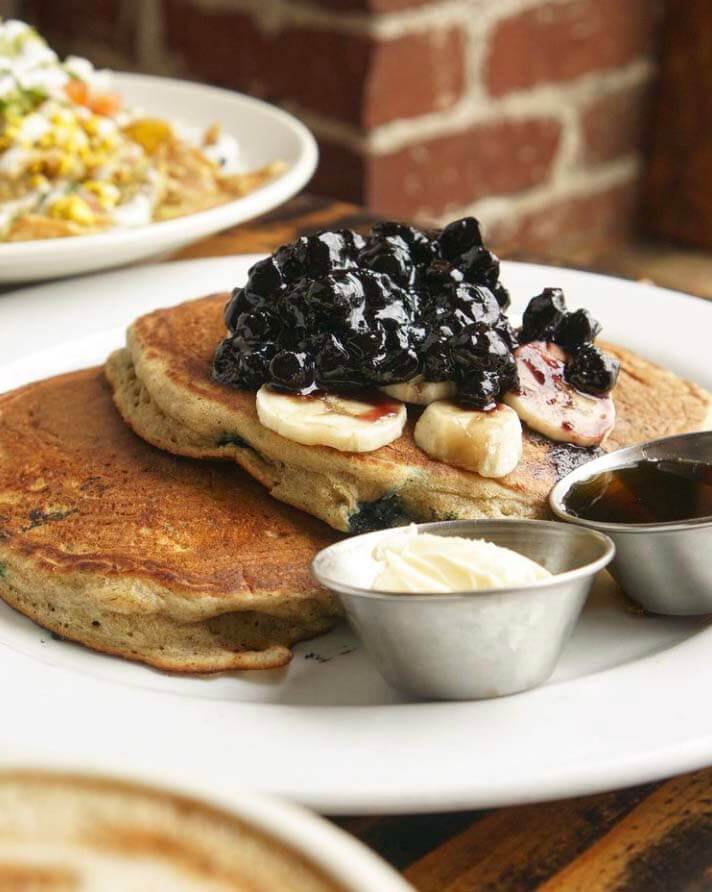 Best Fried Chicken
Let us feast on the super crispy and savory fried chicken from Lettuce Feast! The house-made proteins used for their sandwiches and strips are unmatched this year. All-vegan and all delicious, the menu options include Nashville-inspired or classic and come in a variety of spice levels, including hot honey.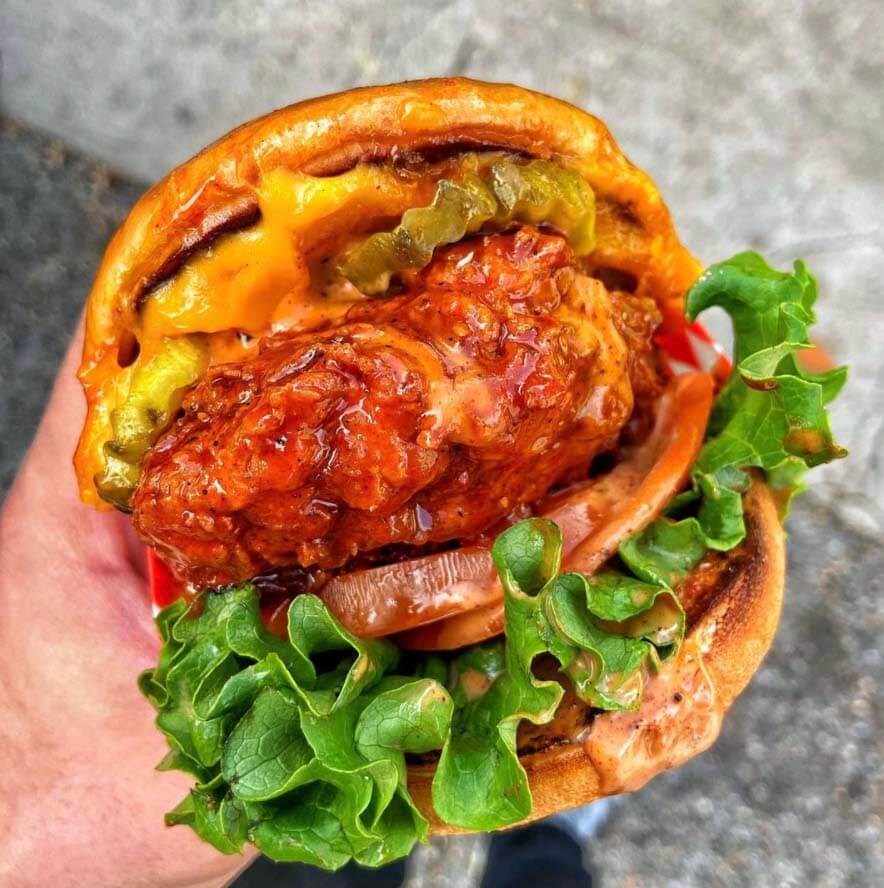 Best Tacos
It's the plant-based meats made by Cena Vegan's sister brand Plant Ranch that earned this spot the award for best tacos. The protein options include carne asada, pollo asado, al pastor, barbacoa, and carnitas. Three of the flavors are available for shipping nationwide to recreate these tacos wherever you are.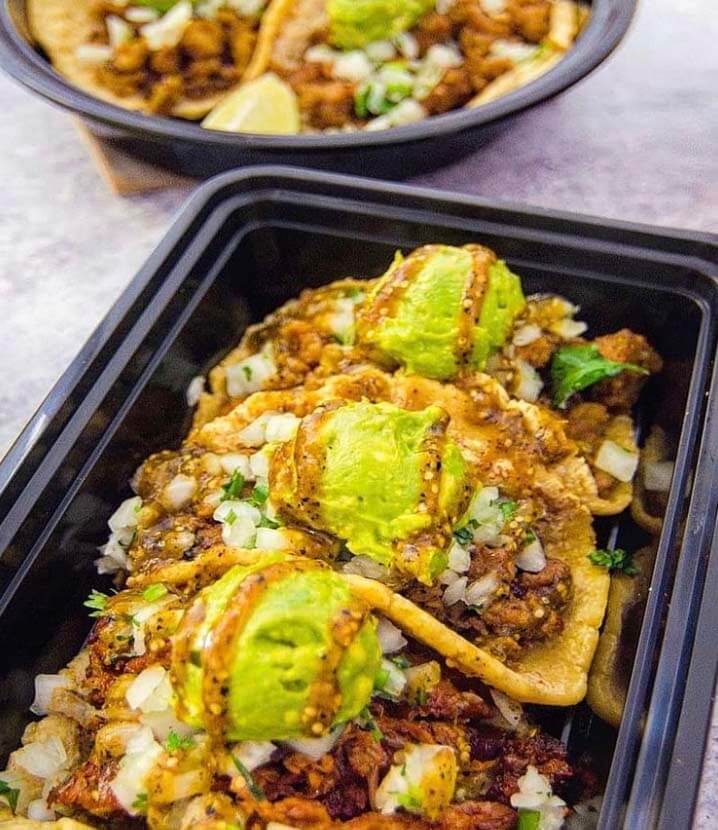 Best Upscale Restaurant
So nice it made our list twice, the Los Angeles hot spot located on Melrose Avenue is perfect for date night or any special occasion. The picturesque menu includes a high-end wine and cocktail list, and the restaurant can even be rented out for private dining.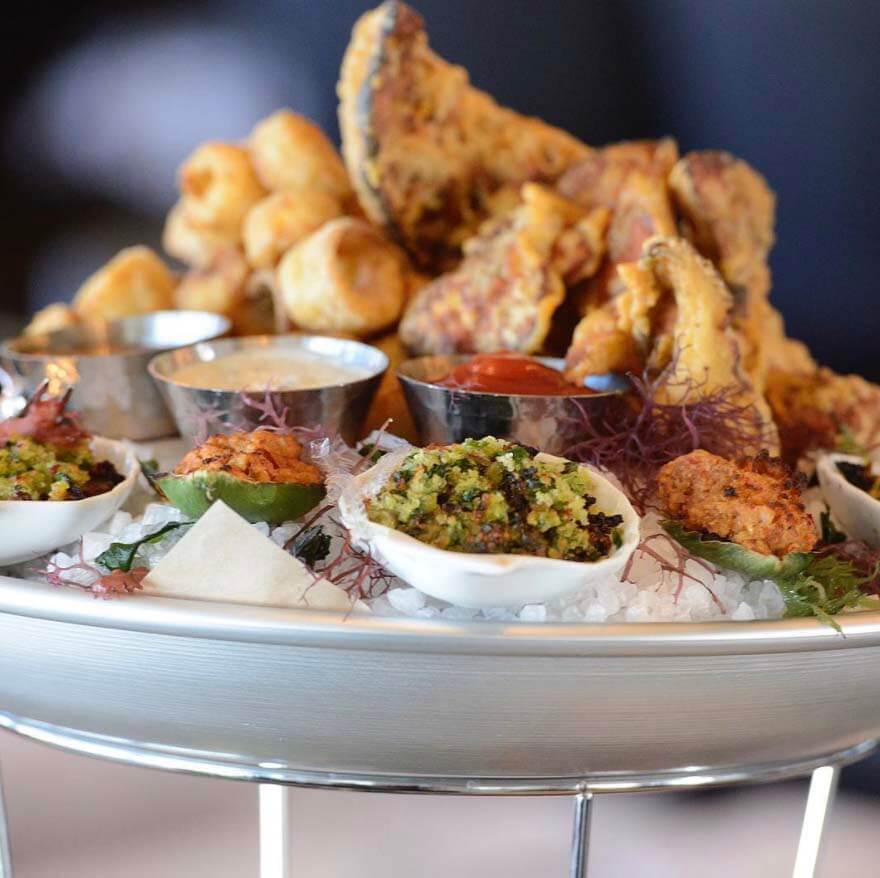 Best New Restaurant
El Cocinero is coming up on its one-year anniversary since opening, and OG fans may recognize the new hot spot as a spinoff of vegan pop-up, Vegatinos. Launched by the same owner, the brick-and-mortar has developed a quick cult following for their massive burritos, tacos, quesadillas, and sides.
Best Food Truck
The truck's namesake has paid off here! The word has spread and Word of Mouth is the nation's best food truck. Burgers and fries are some common favorites here, but the Munchwrap is an impressive take on a popular fast-food spot's claim to fame.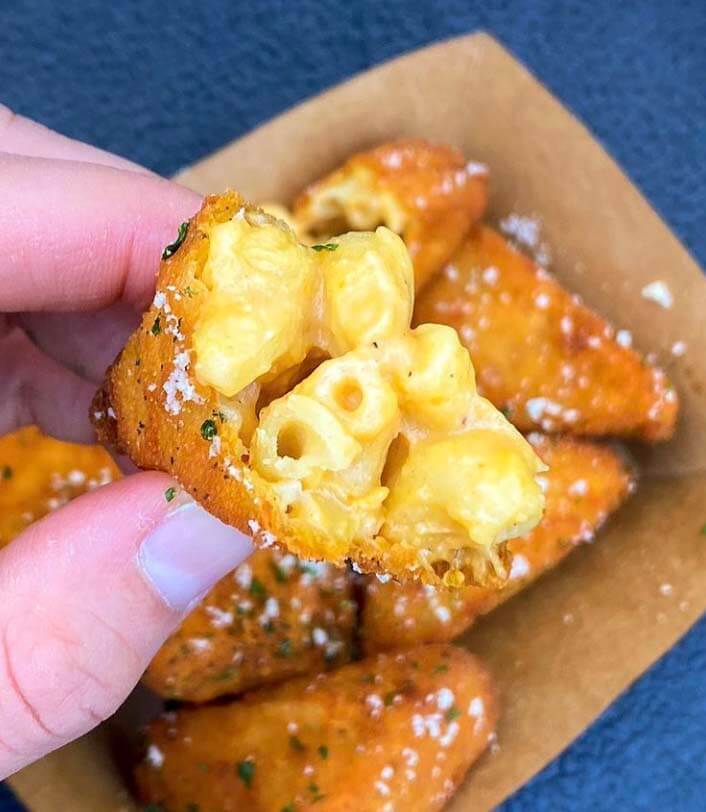 Best Pop-Up
Already topping our list for best tacos, it's hard to believe Cena Vegan operates as a pop-up—but it's that good! While the tacos may be one of the stars, the showstoppers of the menu at events throughout the city are definitely the burritos and piled-high nacho boats.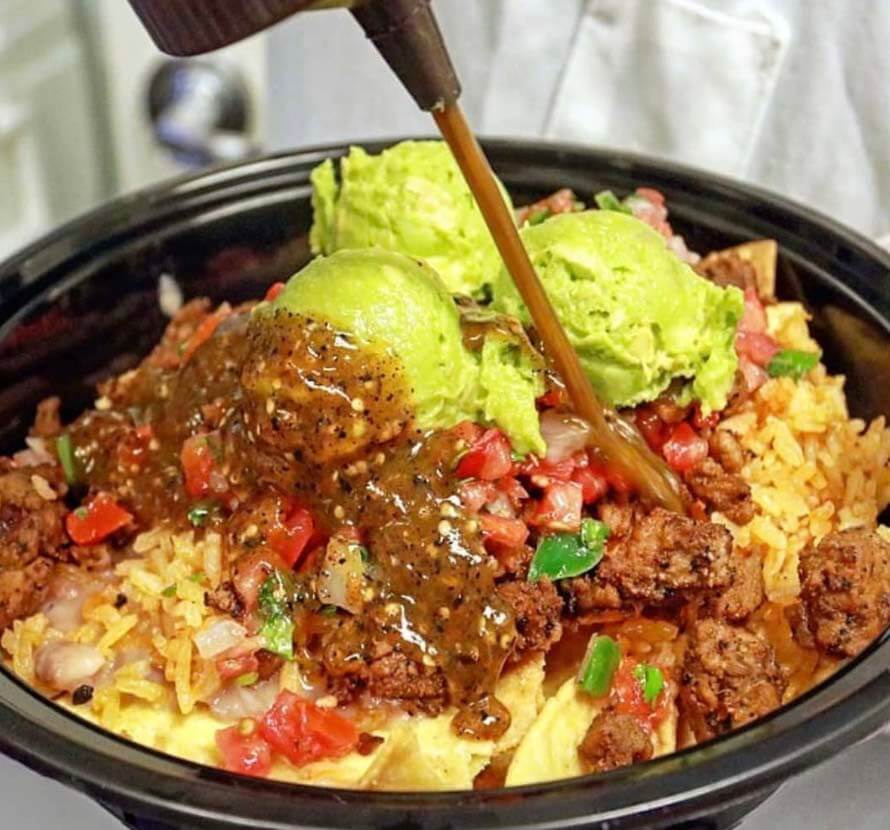 Best Mac & Cheese
"Meat-free since '83," the diner displays proudly, and with a fully vegan-friendly menu, The Chicago Diner wins for the best mac 'n' cheese in the nation. Loaded with Chicago's own Teese vegan cheese alternative brand, the Mac & Teese is ooey gooey perfection.
Best Coffee Shop/Cafe
The coffee is great, but you know we're here for the foodie options! An all-vegan coffee shop, bakery, and chocolatier, the choices are endless at Timeless Coffee's two locations in the SF Bay Area. You can't go wrong with their sweet and savory options, including cakes, croissants, calzones, and scones.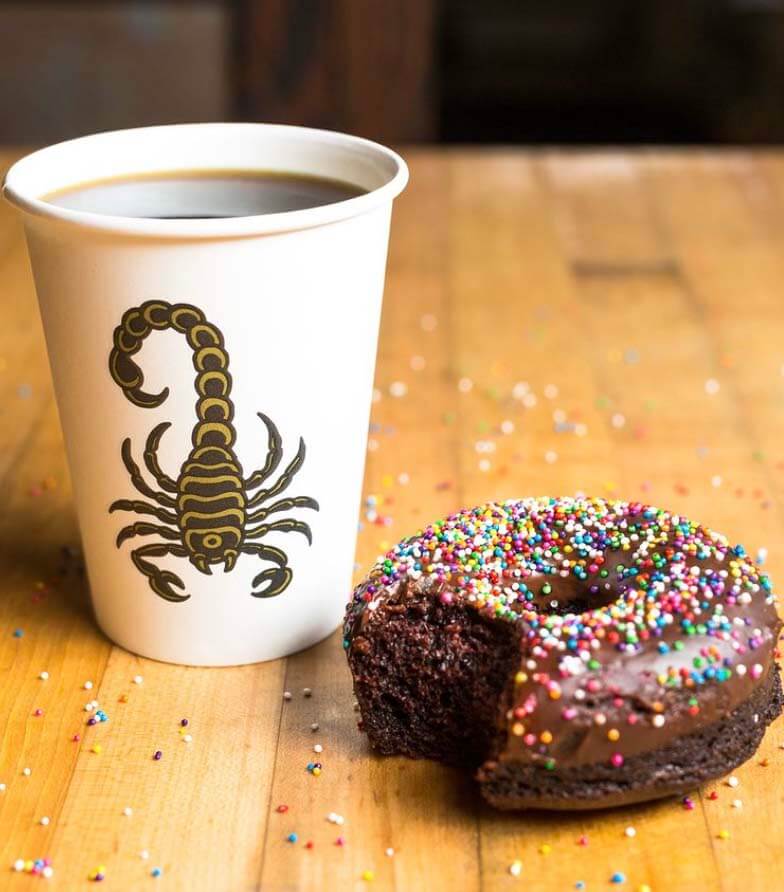 Best Bakery
Back for round two, Pie, Pie My Darling is killing it in the bakery game! Launched in 2014 by a vegan woman in search of better tasting baked goods, the spot is a name play of her favorite Misfits song. Like any punk fan, she took the task head-on, and has been serving Chicago's best baked goods ever since.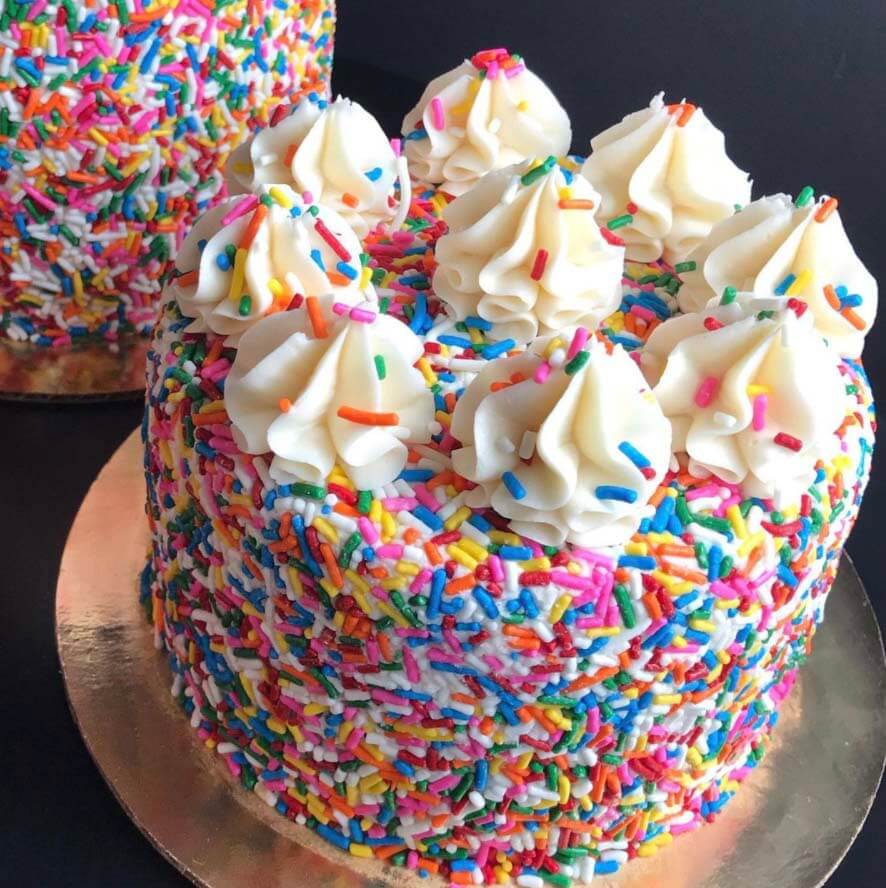 Best Noodles
This small spot has a big following in Chicago and, based on your votes, elsewhere beyond the Midwest. All-organic and Korean, the restaurant's selection includes multiple noodle soup options packed with flavor, veggies, and broth that will keep you coming back for more.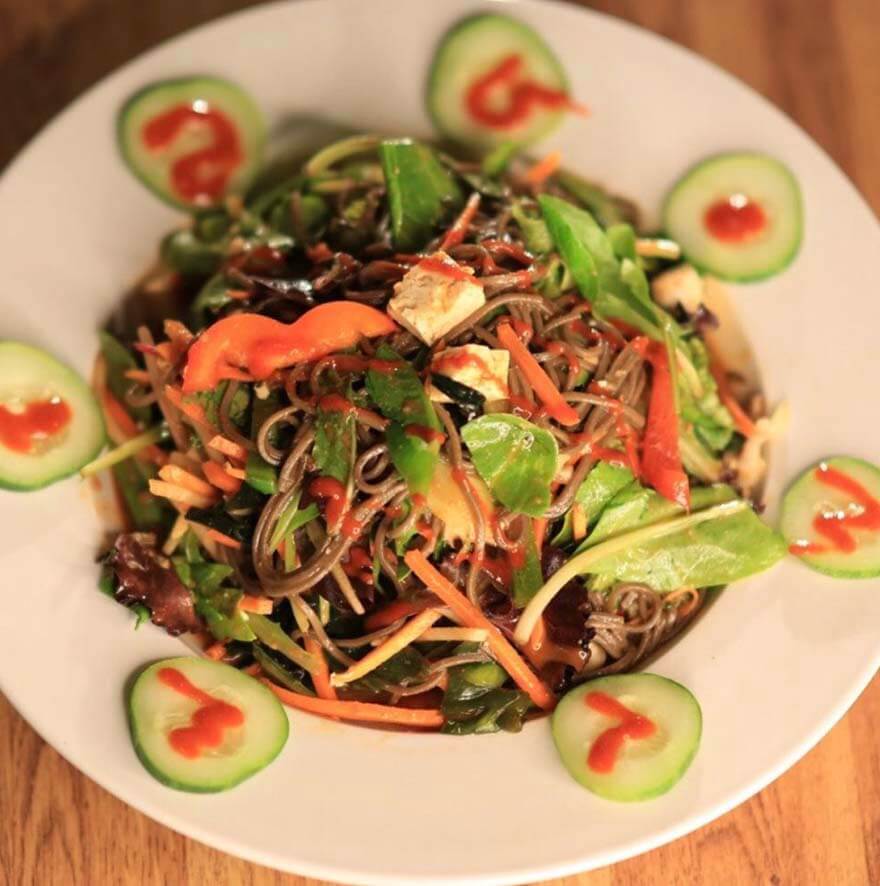 Best Sushi
The folks at Beyond Sushi are making vegan sushi easily accessible with five locations throughout the New York City area. Sushi highlights include the Mighty Mushroom made with black rice and delicious shiitake truffle sauce and the Spicy Mang which features fresh mango and toasted cayenne sauce for a subtle heat.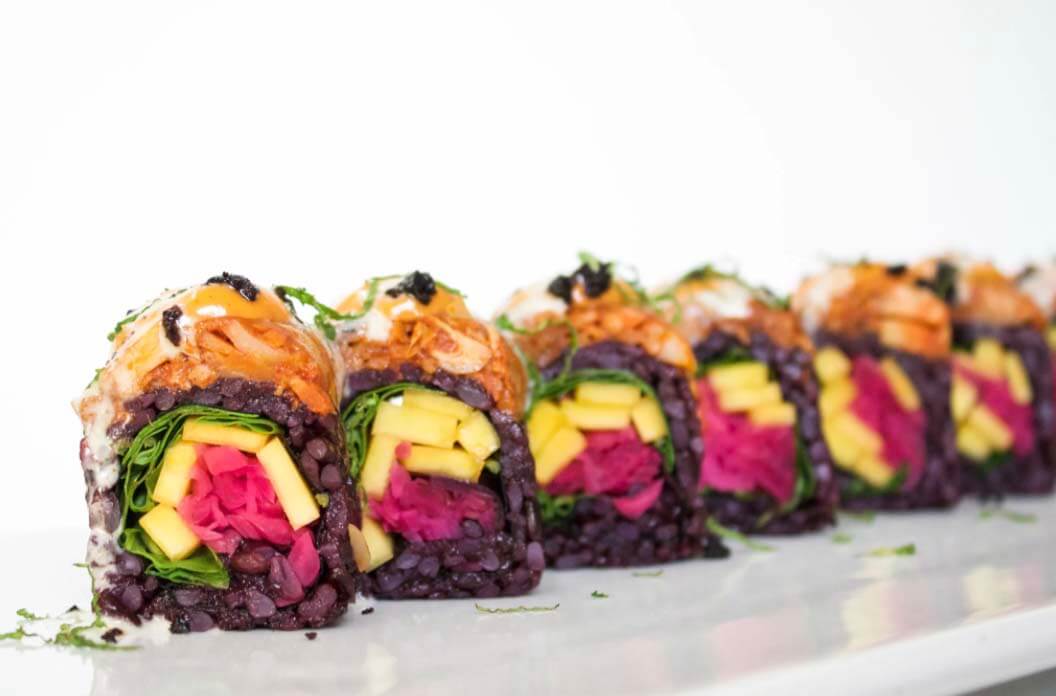 Best Breakfast Sandwich
Chicago, we see you! So many amazing spots on this list and, last but certainly not least, Handlebar rounds out our winners' list with their breakfast sandwich featuring a hashbrown patty, vegan egg, grilled onions, and sauce. It's what breakfast dreams are made of!