Back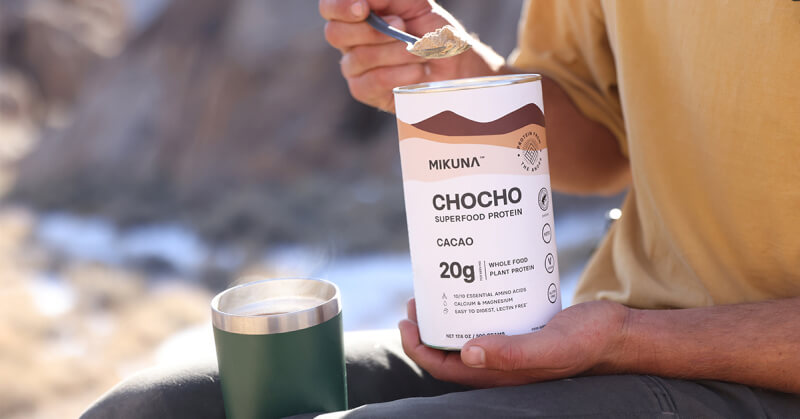 The 14 Best Vegan Protein Powders
Here's a list of our favorite vegan protein powders! Ah yes, the age-old question of "where do vegans get protein?" *eye roll* Well, aside from legumes, grains, vegetables, nuts, and seeds, there are plenty of plant-based protein powders that provide us veggie-lovers with the nutrients we need! Whether you're hitting the gym 25/8, or just looking for a bit more energy for your at-home workday, these products are great to supplement with!
If you want to maximize your protein intake, start adding scoops of Mikuna Foods's Chocho Superfood Protein to your smoothies or mix some in your plant-based milk of choice! Chocho is a sustainable South American plant that contains more protein than any other plant on earth! Not only is it regenerative for the soil where it grows, but it's also regenerative for your body. The plant is packed with calcium, fiber, vitamin E, magnesium, omega-3s, and it features all nine essential amino acids—making it a complete protein!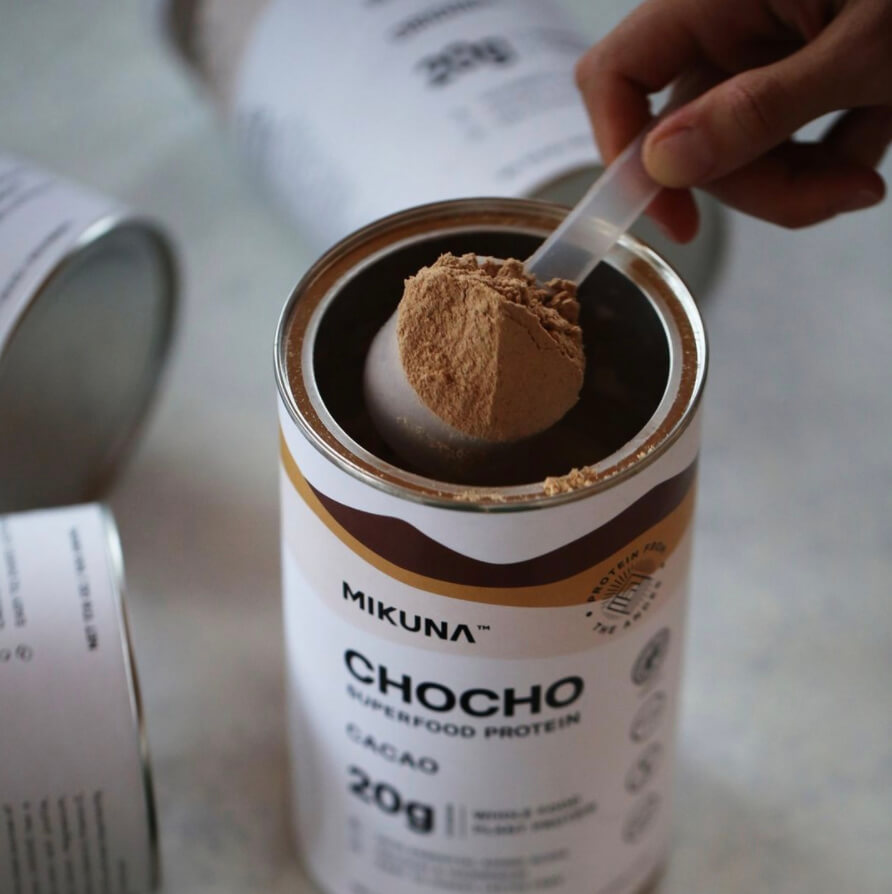 With Future Kind's Organic Vegan Protein Powder, meeting your protein intake goals has never been easier—or tastier! The product is made using an iron-rich non-GMO pea protein that promotes muscle growth, tissue repair, and is easily digestible. It comes in a super creamy vanilla flavor and mixes well with your favorite plant-based milk for a protein boost of 20 grams per serving. As an added bonus, the powder is packaged in an eco-friendly container made from 100% recycled material—score! Choose between a one-time purchase or set up a monthly or bi-monthly subscription to save some coin.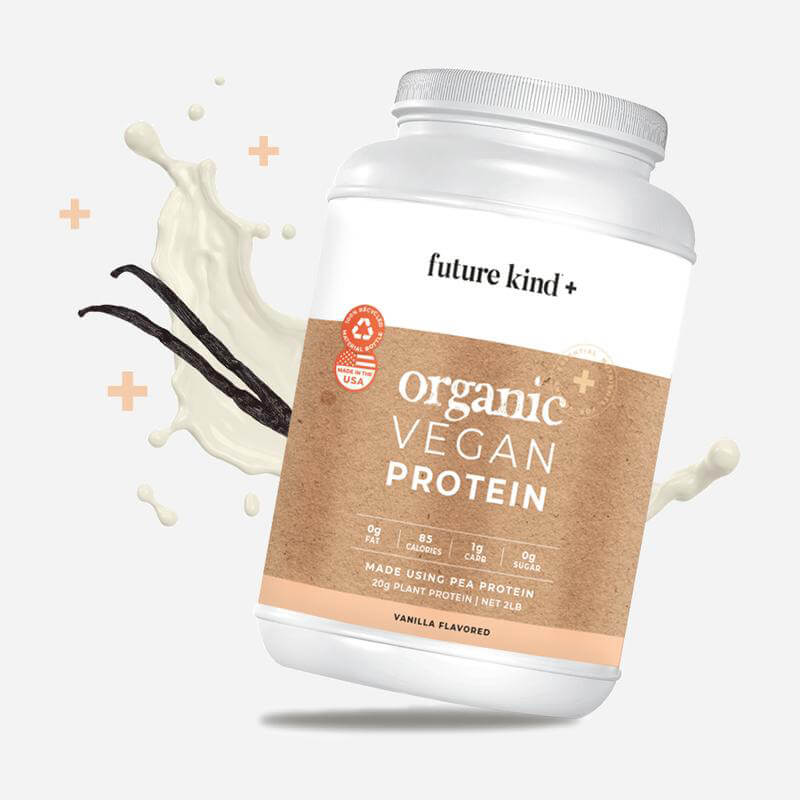 Sprout Living's Epic Protein is … well, epic! Made without additives, gluten, dairy, or GMOs, this protein powder is one you can feel good about adding to any and everything. From original, vanilla, and chocolate to coffee and greens, this health-forward brand stocks a wide variety of flavors to please your taste buds. Each spoonful is loaded with superfoods, strength-building antioxidants, and up to 26g of complete protein!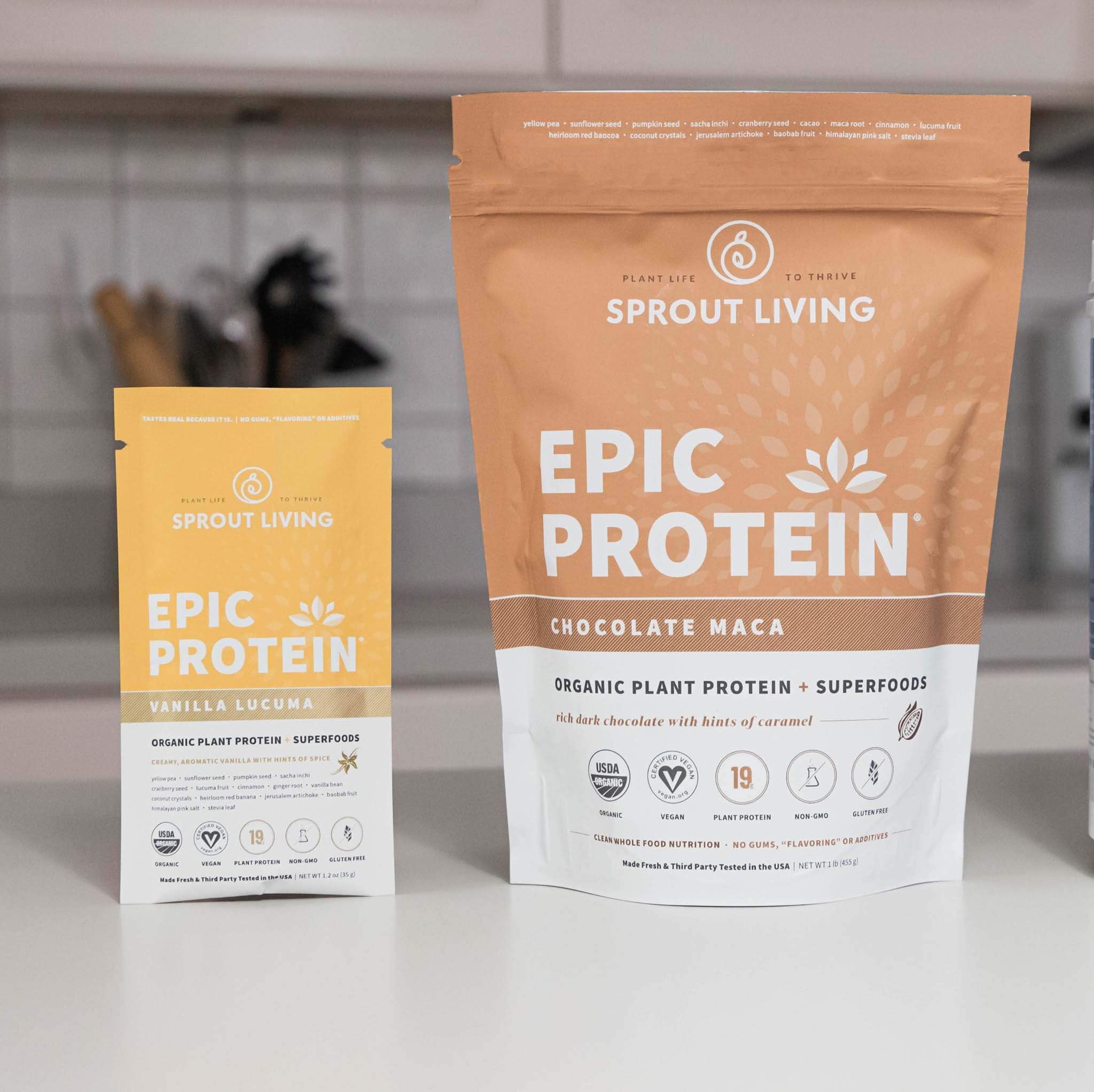 SFH's Vanilla Plant Protein is creamy, nutritious, and oh-so-versatile! Carefully crafted by a team of scientists, this vegan blend features pea protein, mushrooms, and MCTs that provide you with fiber, healthy fats, and 20g of protein to boost your workouts (and everyday life). What are you waiting for? Grab a bag of this dreamy, grit-free vanilla goodness, and add a scoop to your smoothies, pancake batter, or coffee—or shake it up with water. Use promo code VEGOUT at SFH.com for 20% off your purchase!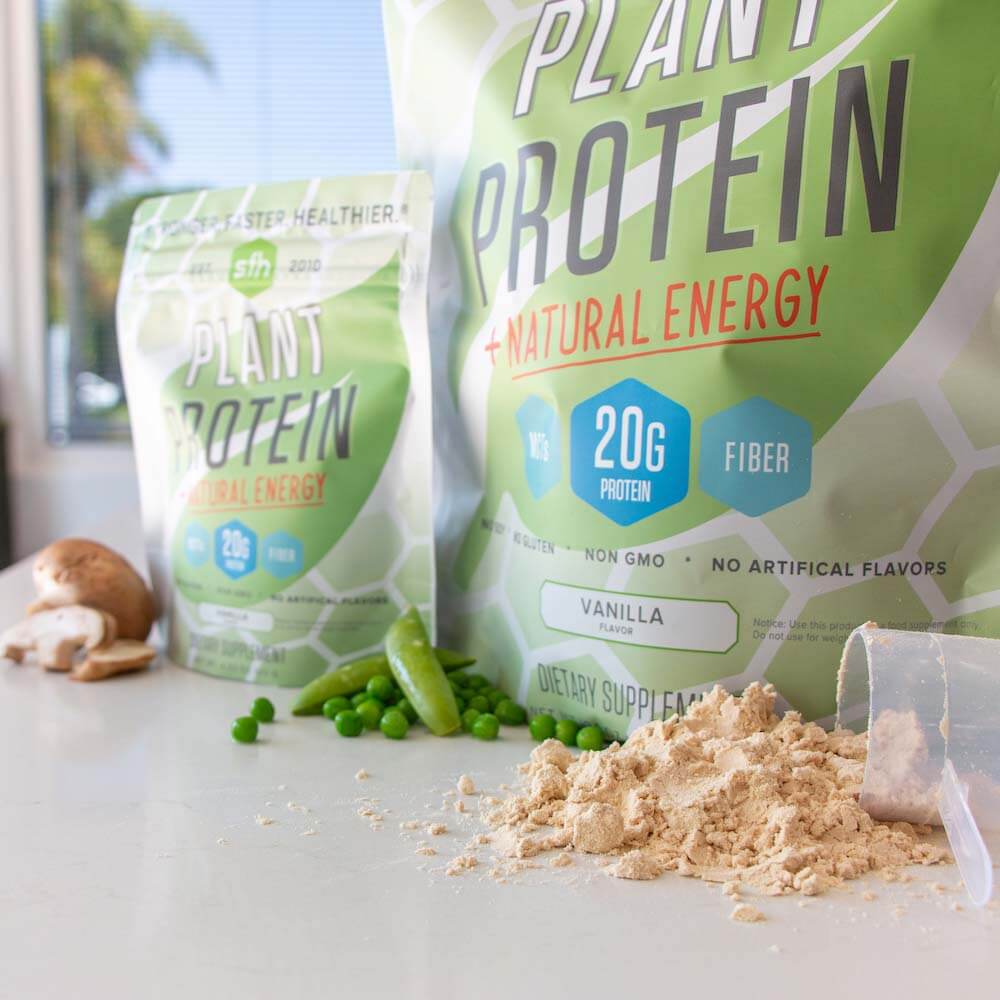 Plantmade makes some of the most smooth and decadent plant-based protein powders out there! And beyond selling these stellar mix-ins that are vegan, keto, sugar-free, and non-GMO, this Black-owned company is using its platform to make strides toward racial equality and social justice. Their mission is to "redefine the relationship between people of color and the world of health & wellness." One of the many ways they achieve this is by posting important articles on their website in regards to race and fitness. What an awesome company to support—and you won't want to miss out on their great-tasting products!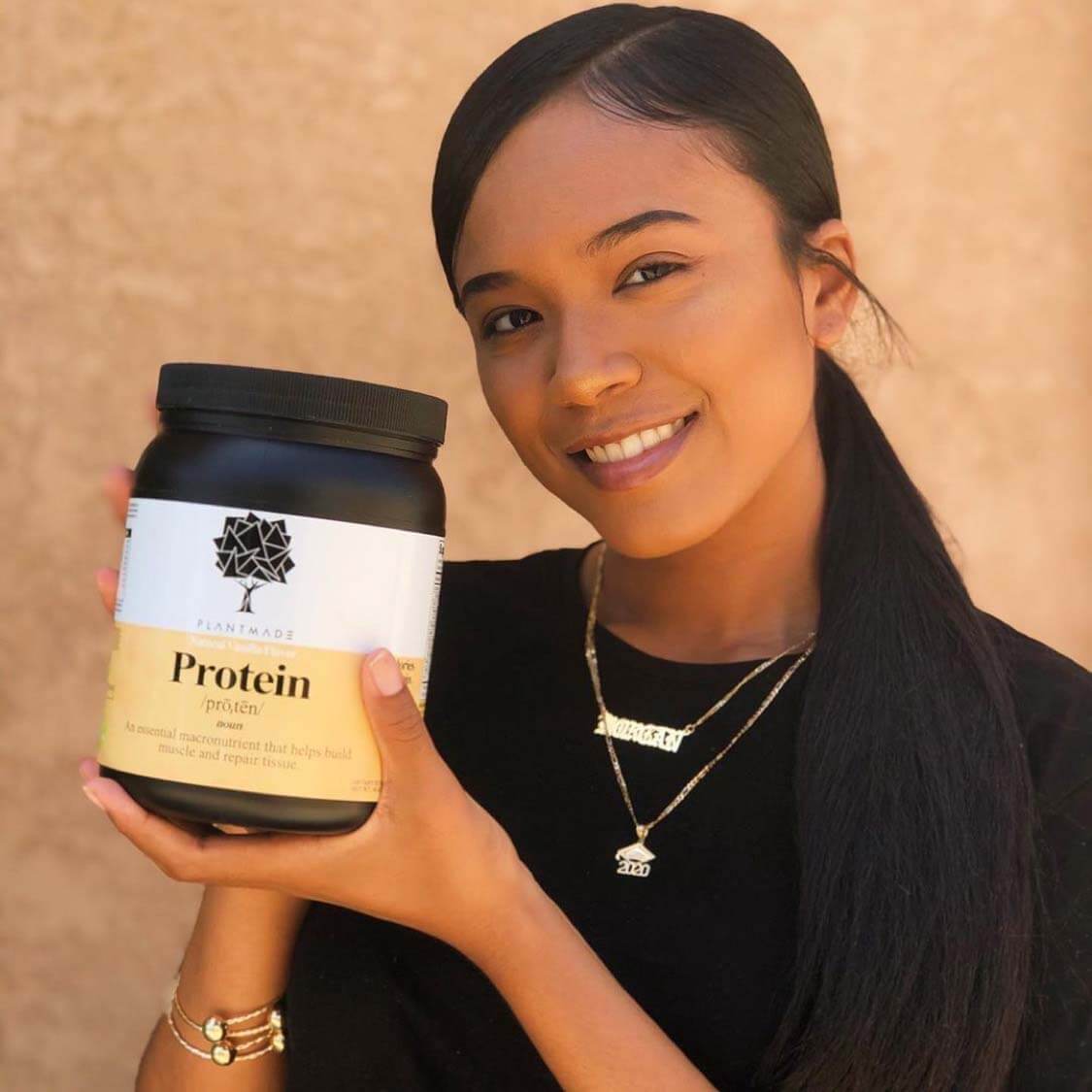 Sakara puts wellness at the forefront of all of its products as they believe a plant-rich diet leads to a happy, healthy life. YES! Their Organic Protein + Greens Super Powder contains 12g of protein per serving and is enhanced with alkalizing grasses and cleansing algae to provide you with a full helping of greens as well––bonus! It supports muscle growth, increased energy, improved cognitive health, and hormone regulation. Use promo code XOVEGOUT at sakara.com for 20% off your purchase!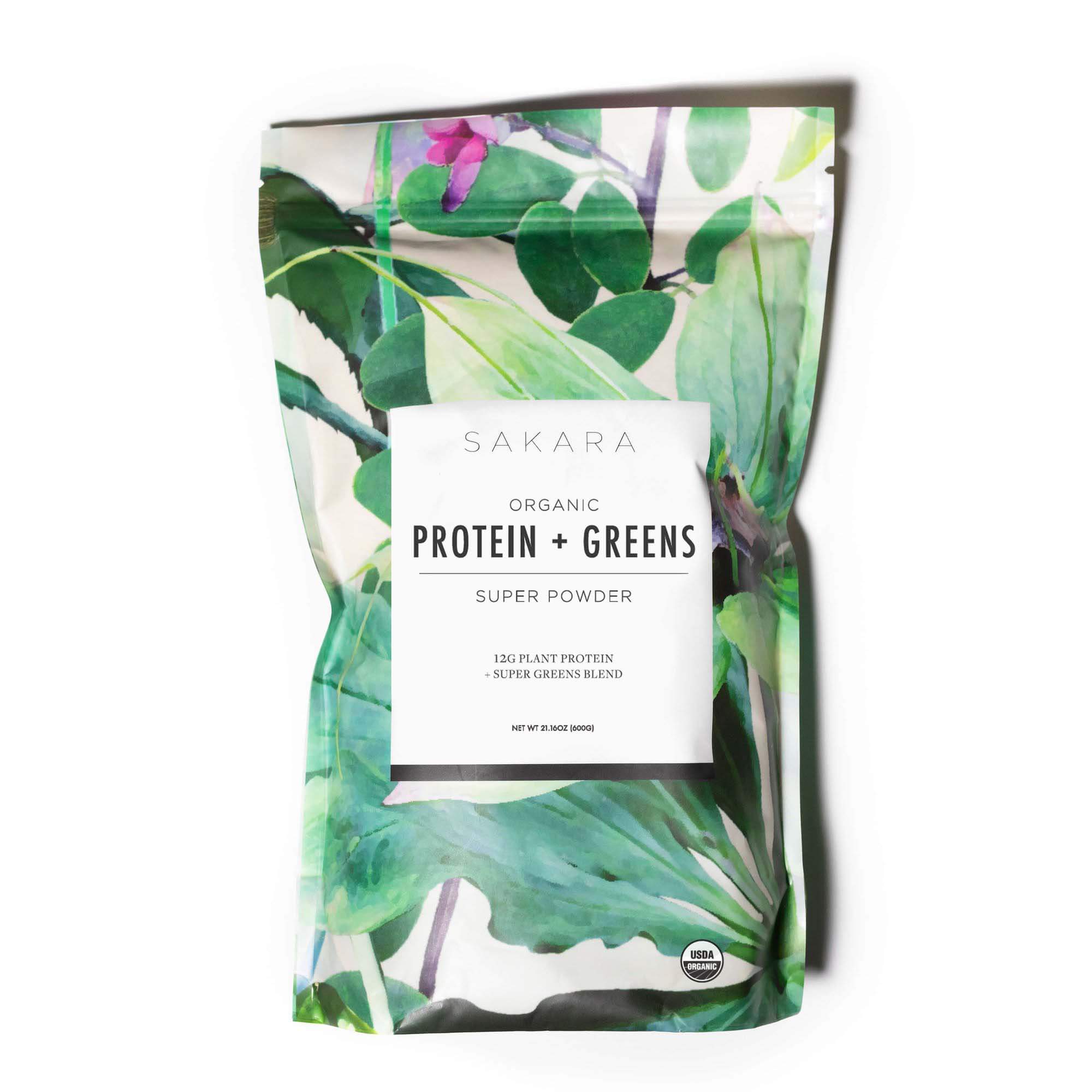 Craving something a bit different than chocolate and vanilla? Switch things up with PlantFusion's cookies and cream or red velvet cake protein powders—mmm, we're drooling just from the sound of it! This health-conscious brand also offers a line of protein powder specifically for women and another with activated peptides to boost digestion. They even make a collagen-building blend to promote healthy skin and hair.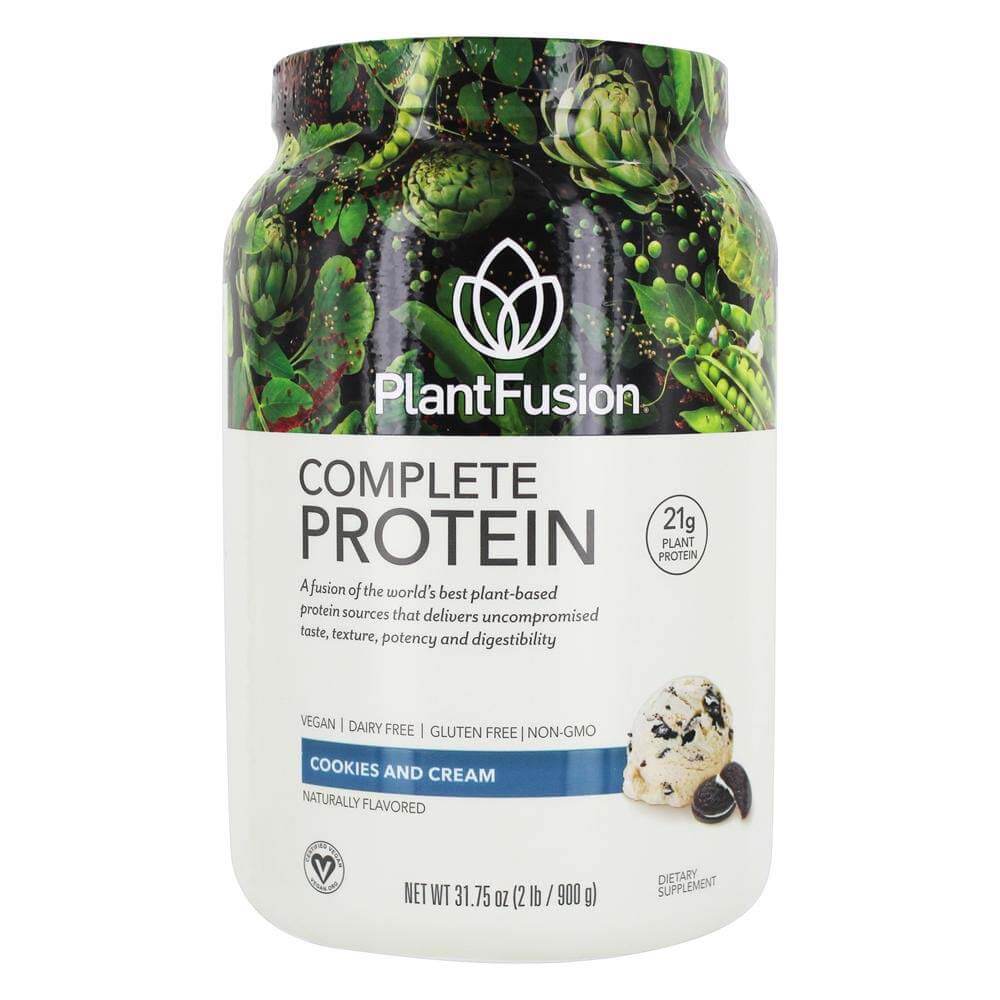 Whether you like to shake, blend, mix, or bake your protein powder, you'll want to add Ripple's pea protein to your rotation! Every portion provides you with 20 grams of protein, 110 calories, and 15% of your daily value of iron. Choose from their chocolate, vanilla, or unflavored varieties and get ready for a yummy, velvety experience! Oh, and their containers are made from 100% post-consumer recycled plastic—it's a win-win! Find Ripple's protein powder online or at Target and CVS locations across the nation.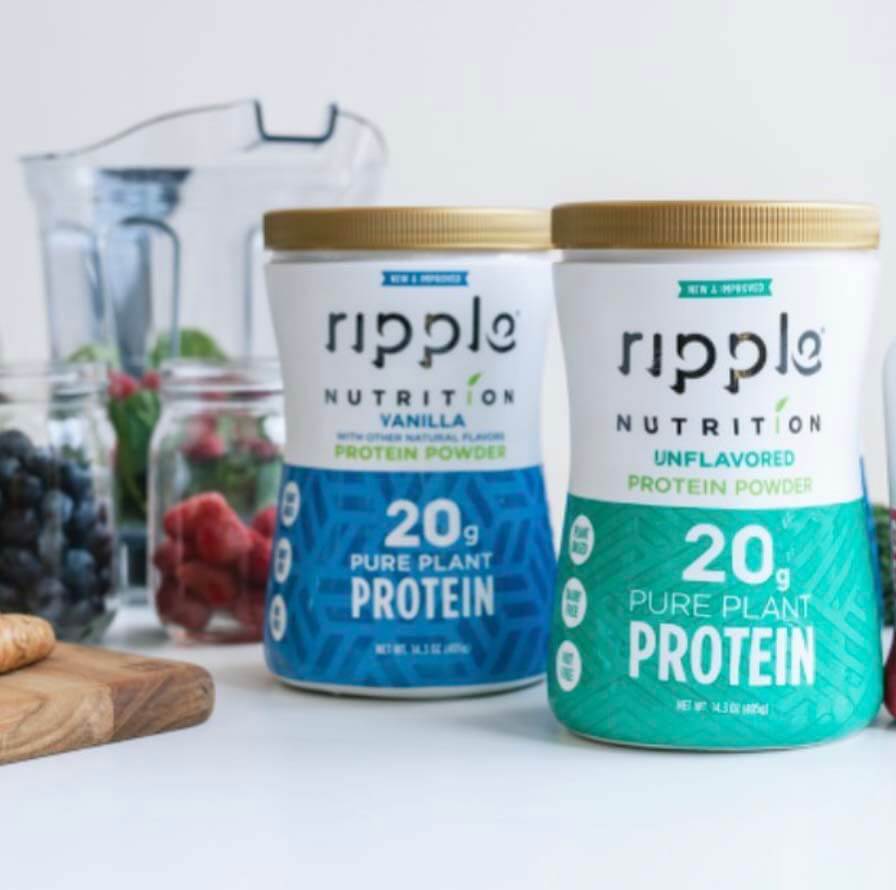 Whether you're a professional athlete looking to supplement your workout routine, a college student needing more energy to power through Zoom classes, or a parent searching for quick fuel to get you through your busy morning, Vega has a protein-packed product for you. Need some extra greens? Try the Protein & Greens powder—it has the same amount of iron as 5 cups of spinach per serving! It's vegan, gluten-free, non-GMO, and keto-friendly.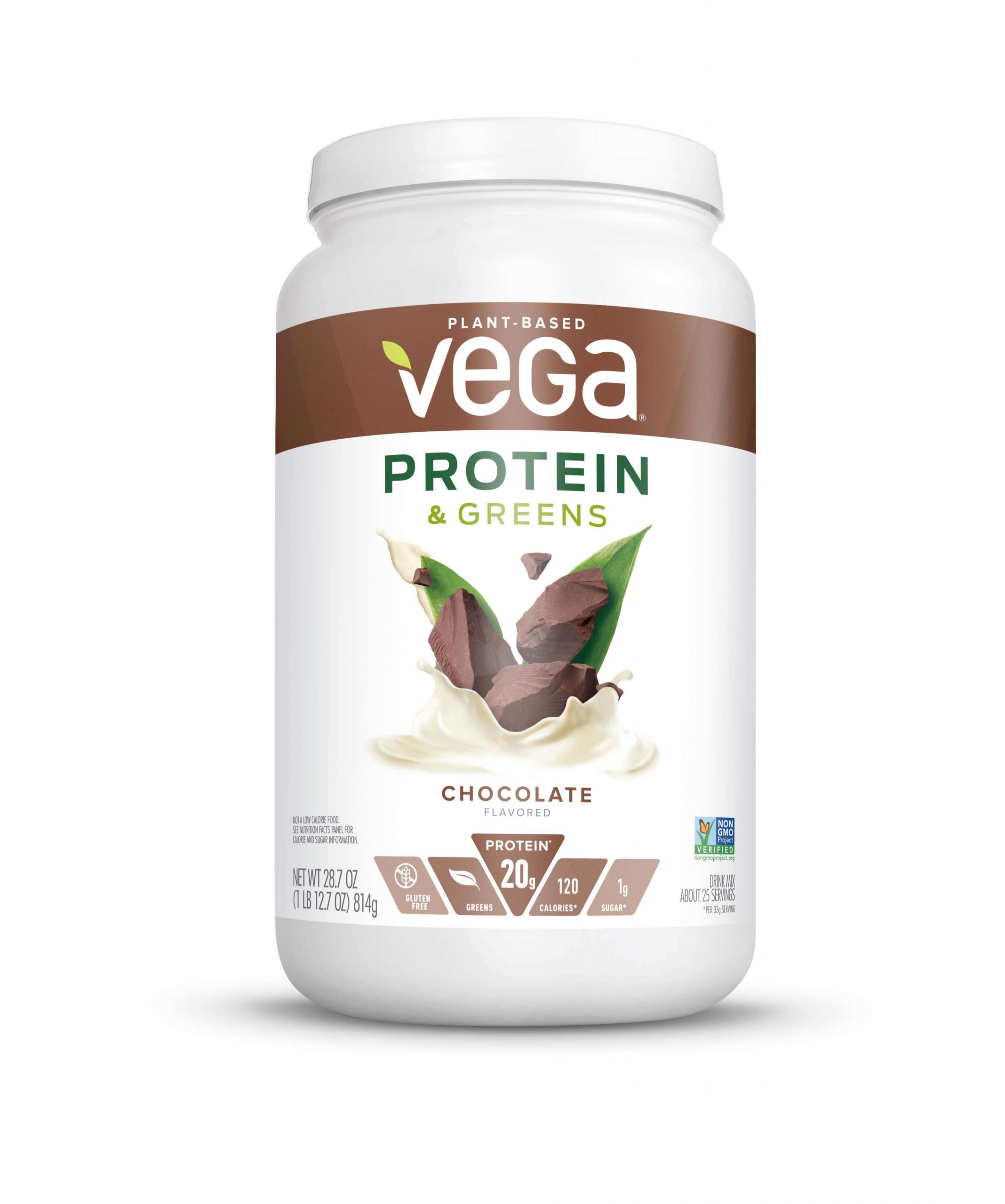 A scoop of Ayurvedic Protein does much more than simply provide you with sustenance to energize your day. This protein powder is made with digestive enzymes and Ayurvedic herbs and spices like ashwagandha and turmeric to help boost immunity, reduce stress, increase focus, and support metabolism. It's vegan, organic, gluten-free, soy-free, and keto-friendly.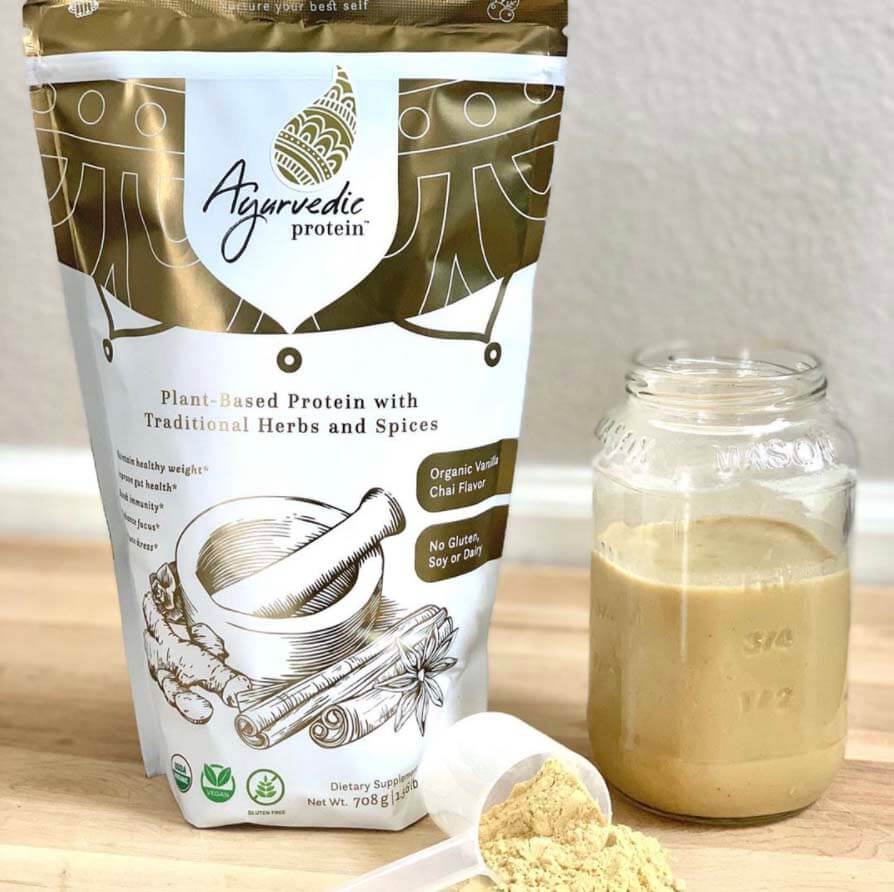 In search of a way to reduce diet-related illness and obesity with plant-based products, Kareem Cook and Claude Tellis partnered up with vegan filmmaker and fitness expert John Lewis (aka Badass Vegan) to create VeganSmart. They curated products such as Organic Pea Protein, All-in-One Nutritional Shakes, and VeganSlim Weight Loss Shakes to offer the community many health-forward beverage blends. This Black-owned company now sells its products in health food stores, drug stores, and supermarkets across the nation—even in low-income communities that are often ignored.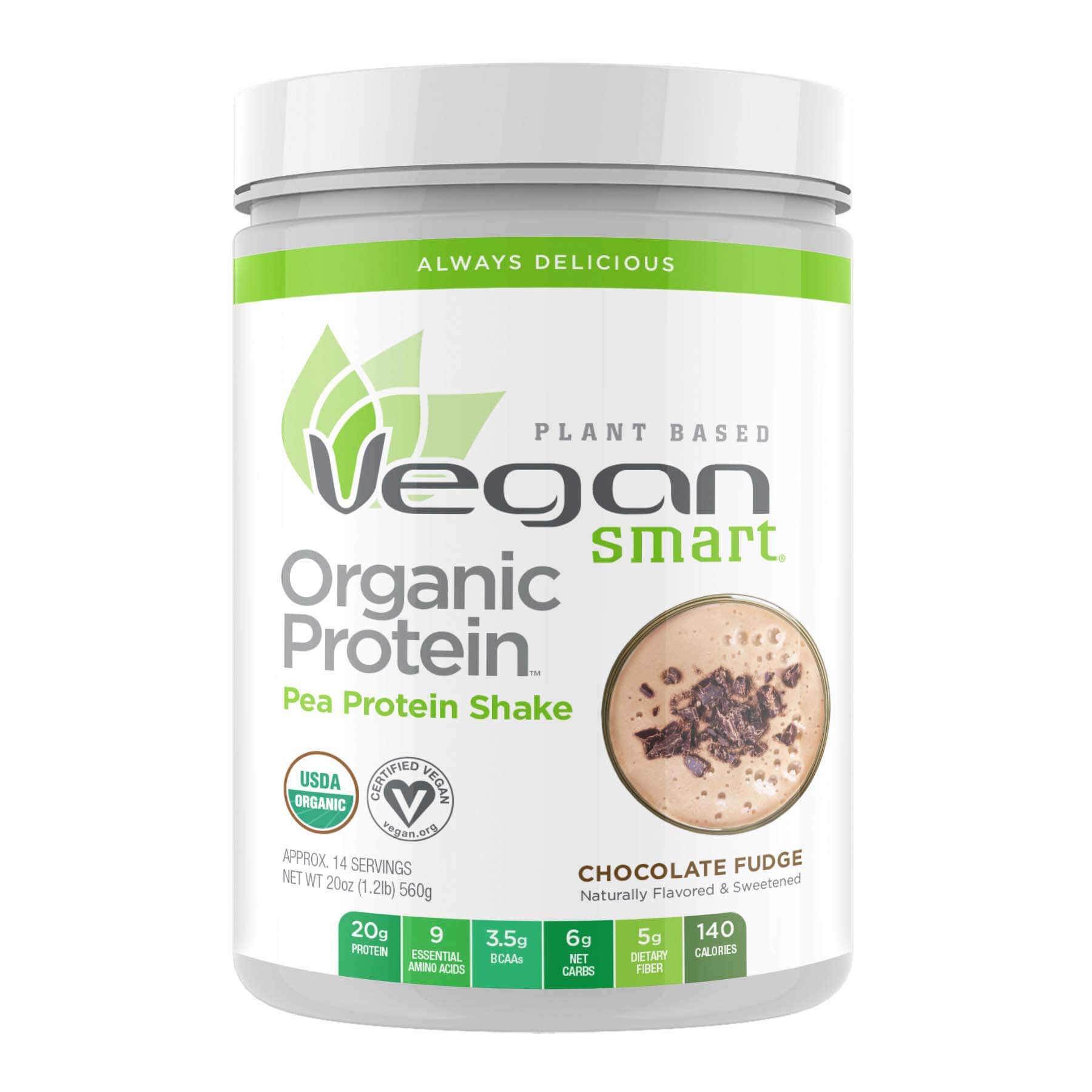 Get your gains on with the top-rated Organic Plant Protein from KOS! This 30-serving container of nature-powered goodness comes in Chocolate, Vanilla, Peanut Butter & Chocolate, and Chocolate Chip Mint flavors. These items are vegan, gluten-free, soy-free, USDA-certified organic, and made here in the US. What's the protein count? 20 grams per serving, achieved from peas, quinoa, flax seeds, pumpkin seeds, and chia seeds! Still need some convincing? Check out the glowing reviews left by over one thousand plant-lovers on their website!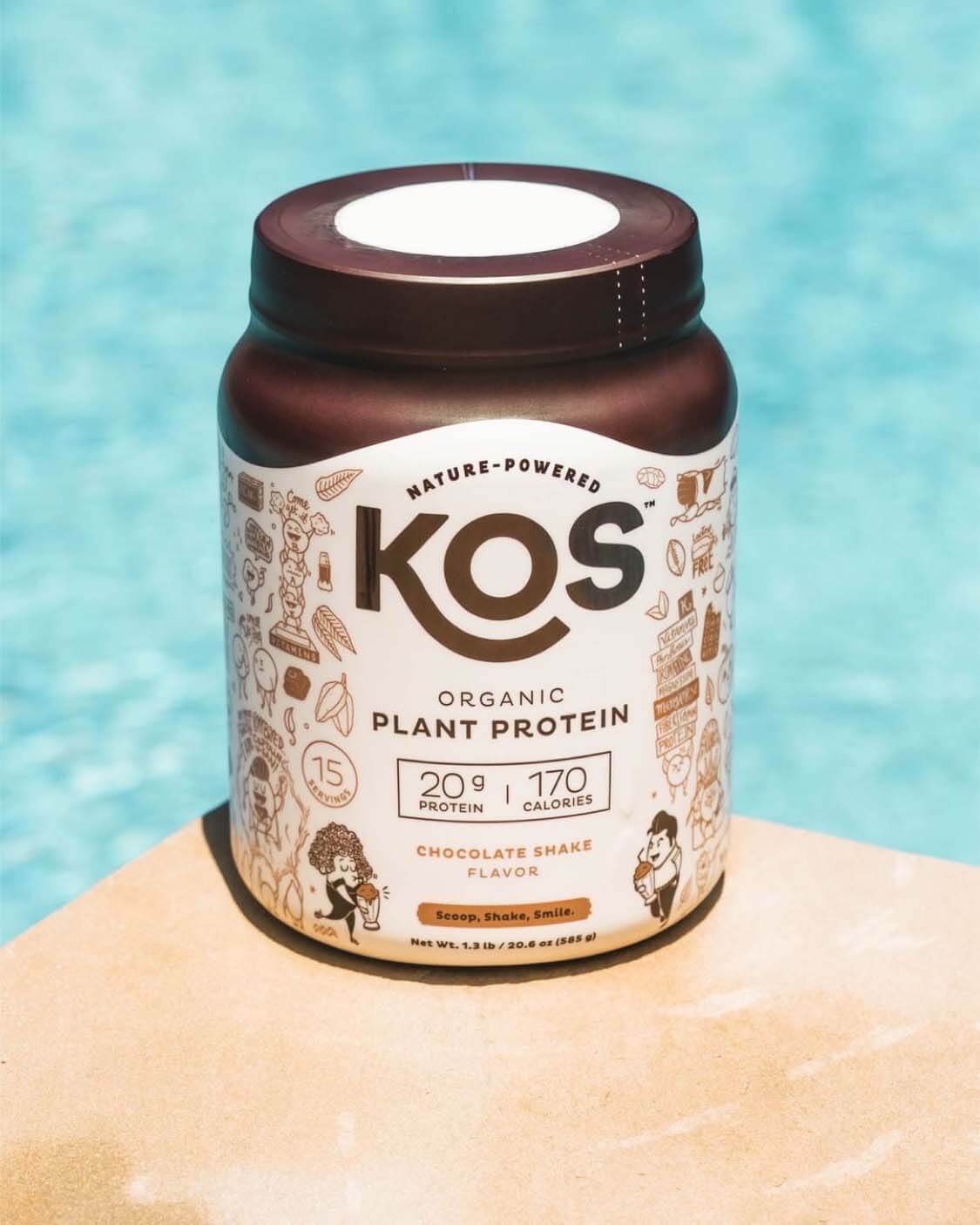 The Raw Organic Protein Powder from this vegan-friendly wellness brand is jam-packed with nutrients, vitamins, probiotics, and enzymes to invigorate your workout routine. It's produced with 13 raw sprouted proteins at low temperatures to maximize the benefits of the product––like protein synthesis and muscle growth. Get your gains on!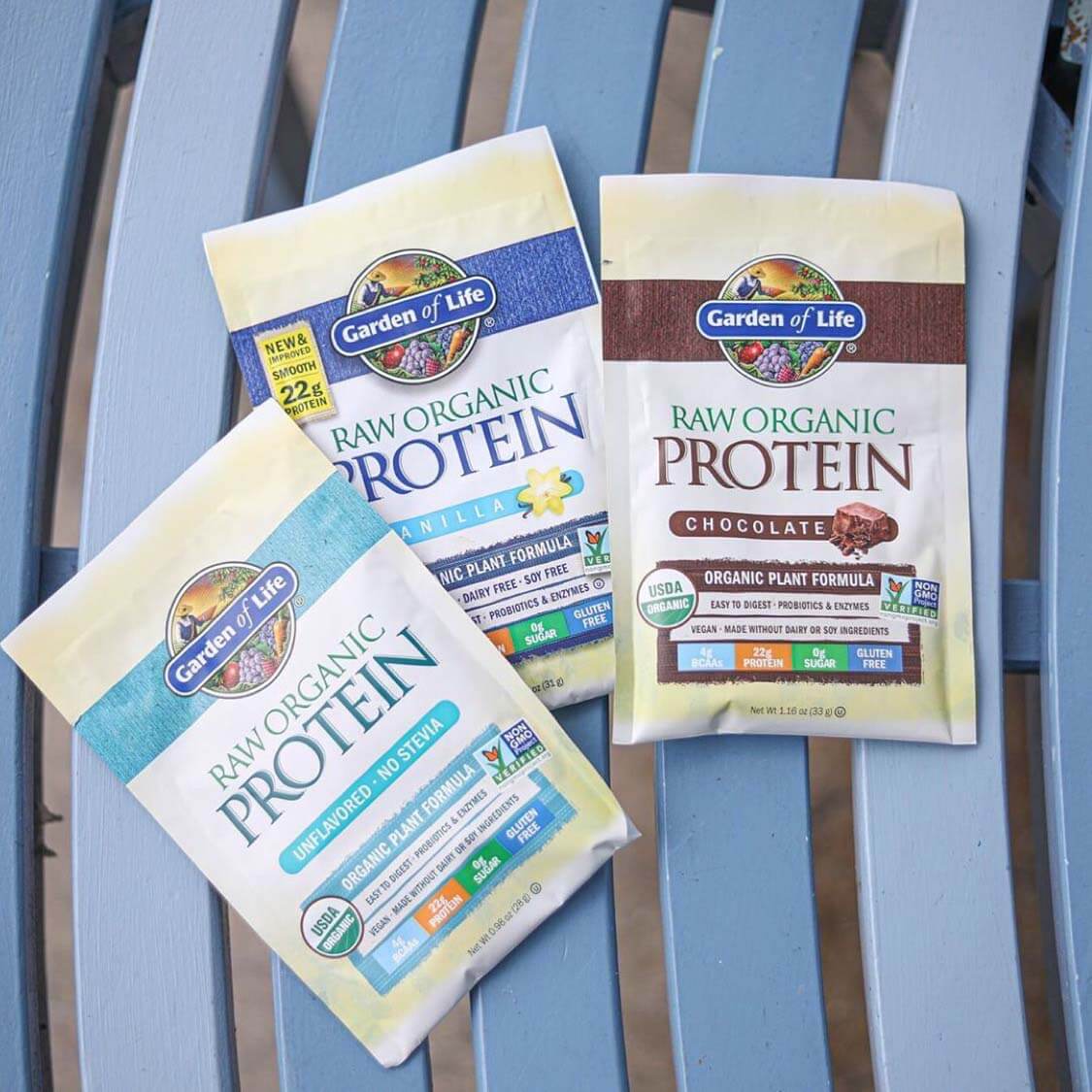 Calling all chocolate lovers! Orgain's Creamy Chocolate Fudge protein powder is one of the best tasting options on the market. It mixes beautifully into smoothies, shakes, and plant-based milk and comes in at a whopping 21g of protein per serving! Want to know the best part? It's made without any added sugar or artificial sweeteners. They also have a keto-friendly version!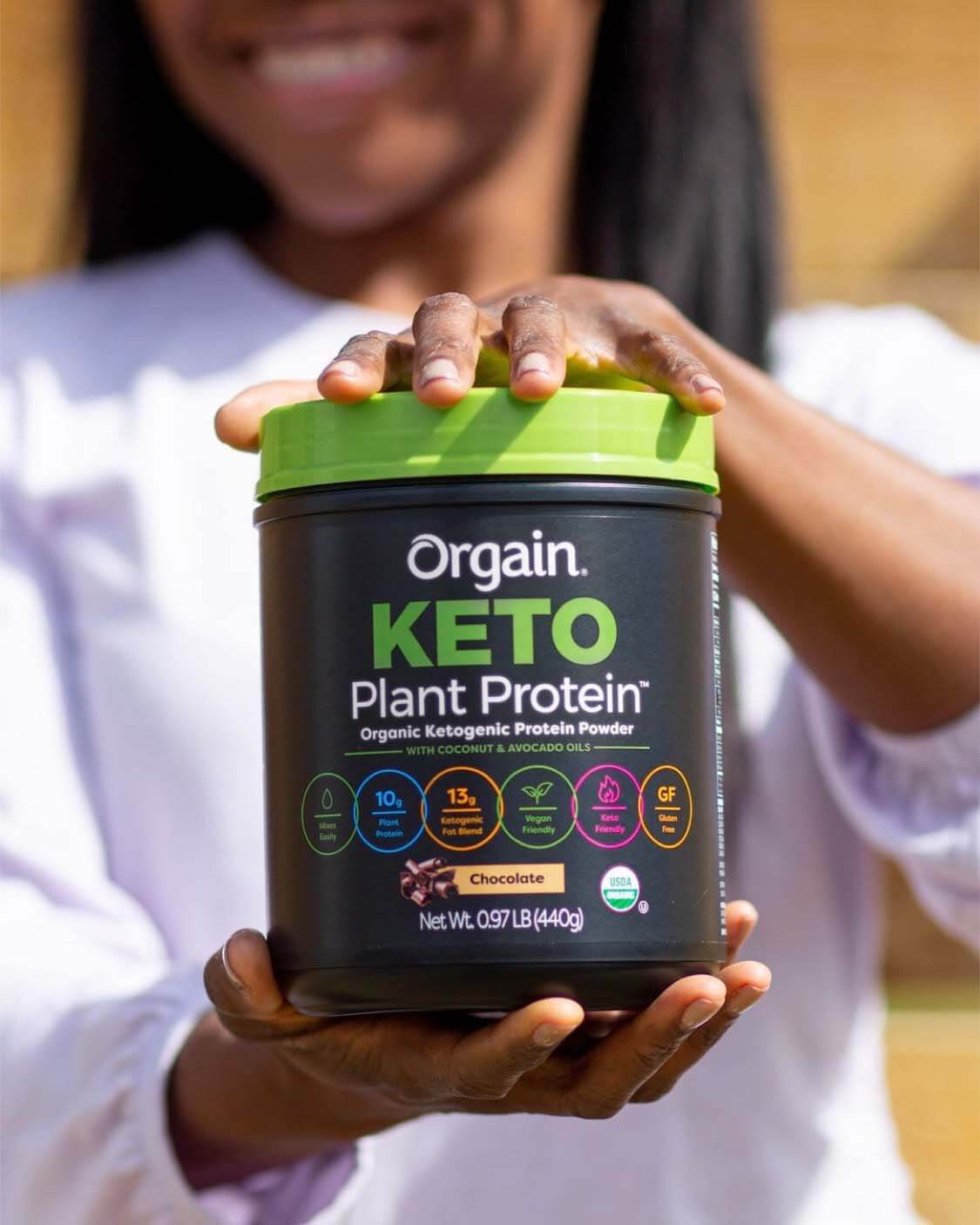 Allie Mitchell
@alliemitch
Allie is a writer, musical theatre performer, yoga instructor, and walking vegan restaurant directory. On any given day, you can catch her making tofu scramble, scouring Trader Joe's for new plant-based products, or watching The Lizzie McGuire Movie! Visit her website at alexandrammitchell.com.
Articles by Allie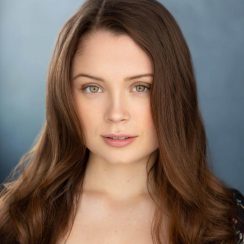 More from VegOut
Subscribe Now
Get the premier vegan food and lifestyle magazine delivered to your door (or inbox!)
Order the magazine!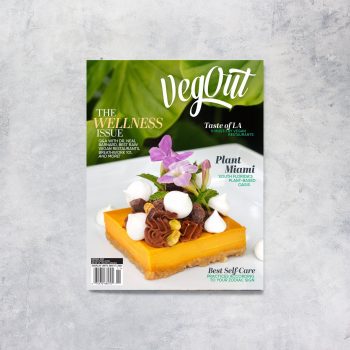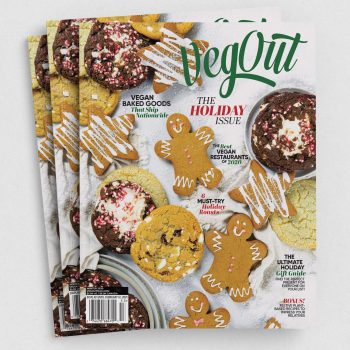 Navigation