Add these restaurants to the top of your must-try list in the City of Roses!
Portland is one of the most vegan-friendly cities in the United States. From Pan-Asian dim sum and Mediterranean fare to Southern comfort food and decadent desserts, there are many great plant-based options to try! Here's a list of our favorite vegan restaurants in Portland.
Boise
At this vegan hot spot, drool-worthy Southern comfort food meets the chill and trendy vibes of the Pacific Northwest. We're talking Fried Mushrooms, Country Fried Steak, and Sam's Hushpuppies, with plenty of gluten-free options as well! In addition to the show-stopping apps, mains, and sides, South x Northwest offers an amazing selection of beverages, sauces, and kids' meals. You can't go wrong with whatever you order!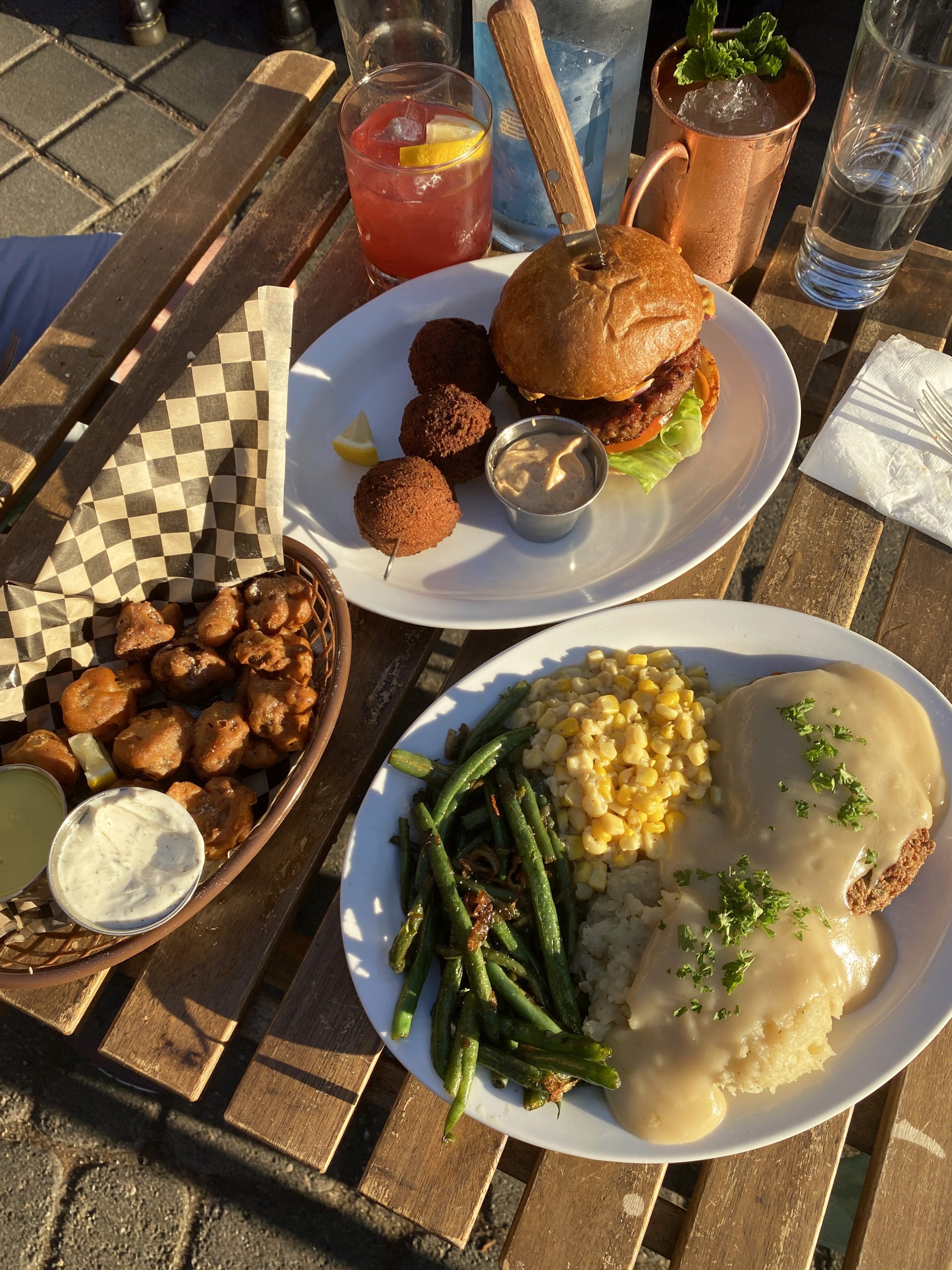 Concordia
This local gem recreates traditional Pan-Asian foods with bold and flavorful plant-based ingredients that will trick your taste buds into thinking you're overseas. Ichiza Kitchen's bunny-shaped Taiwanese Bawan Buns have to be the cutest appetizer we've ever seen—and their Buldak Korean Fire Chicken? Outrageously delicious! The vegan chicken entree is stewed in gochujang sauce with ginger and garlic and served over a bed of rice with torch-melted vegan mozzarella on top. Ichiza Kitchen has several exciting changes on the horizon so be sure to follow them on Instagram to stay in the know!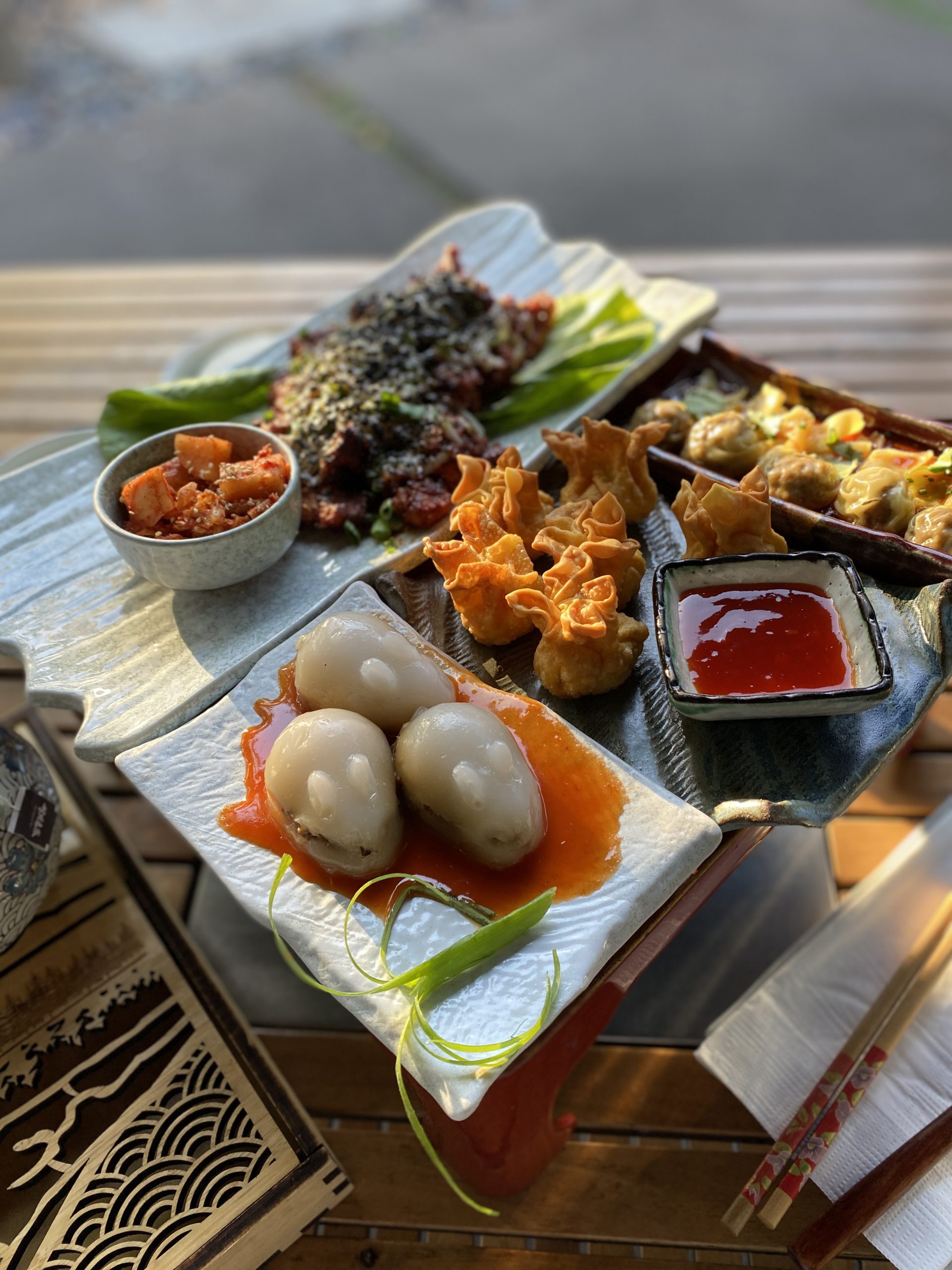 Hollywood
Need a break from the savory foods? Doe Donuts is the ultimate vegan sweet stop in Portland (with an epic savory donut flavor, too)! This shop stocks some of the most innovative vegan donut and ice cream creations we've ever tried. Our current fave is The Portland Fog, a raised donut that's coated in an organic Earl grey glaze with fair-trade vanilla bean and fresh whipped cream. Other hot picks include the Oregon Trail, French Toast, and Maple Corn Fritter donuts—with a scoop of ice cream and whipped cream on top if you dare.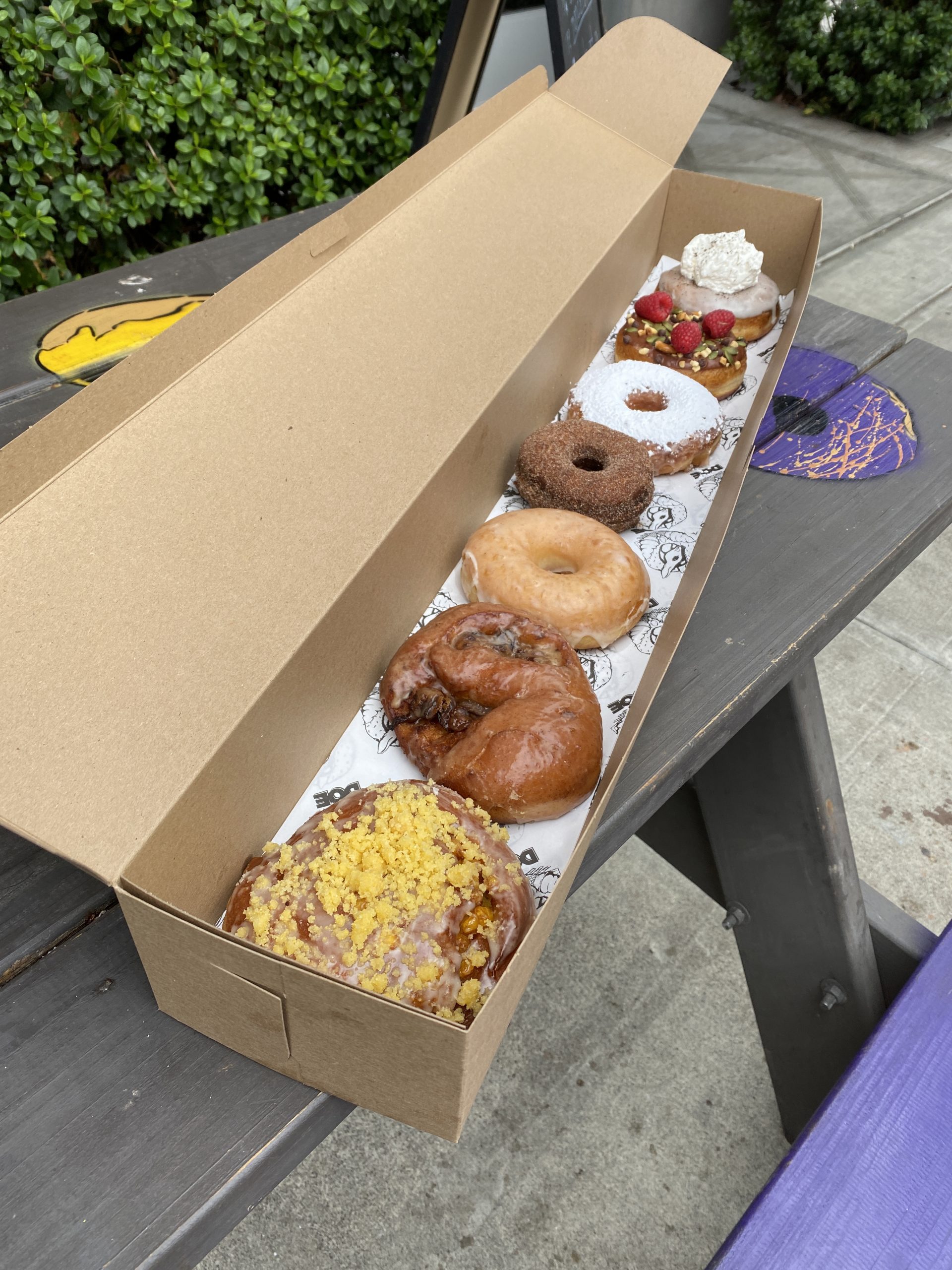 Pearl & Vernon
Chef Tal Caspi of Aviv presents the richly seasoned food from his upbringing in Israel using fresh and local plant-based ingredients. Crispy Mushroom Calamari, Fried Cauliflower, and Bourekas are a few fan-favorites. For first-timers, we'd suggest ordering the Falafel or Shawarma Plate. With rice, hummus, chop salad, eggplant, pita, amba, zhoug, tahini, pita bread, and soy curls or falafel, this dish has a little bit of everything! Need something sweet to end your visit? The Baklava, Halvah Squares, and Malabi are calling your name.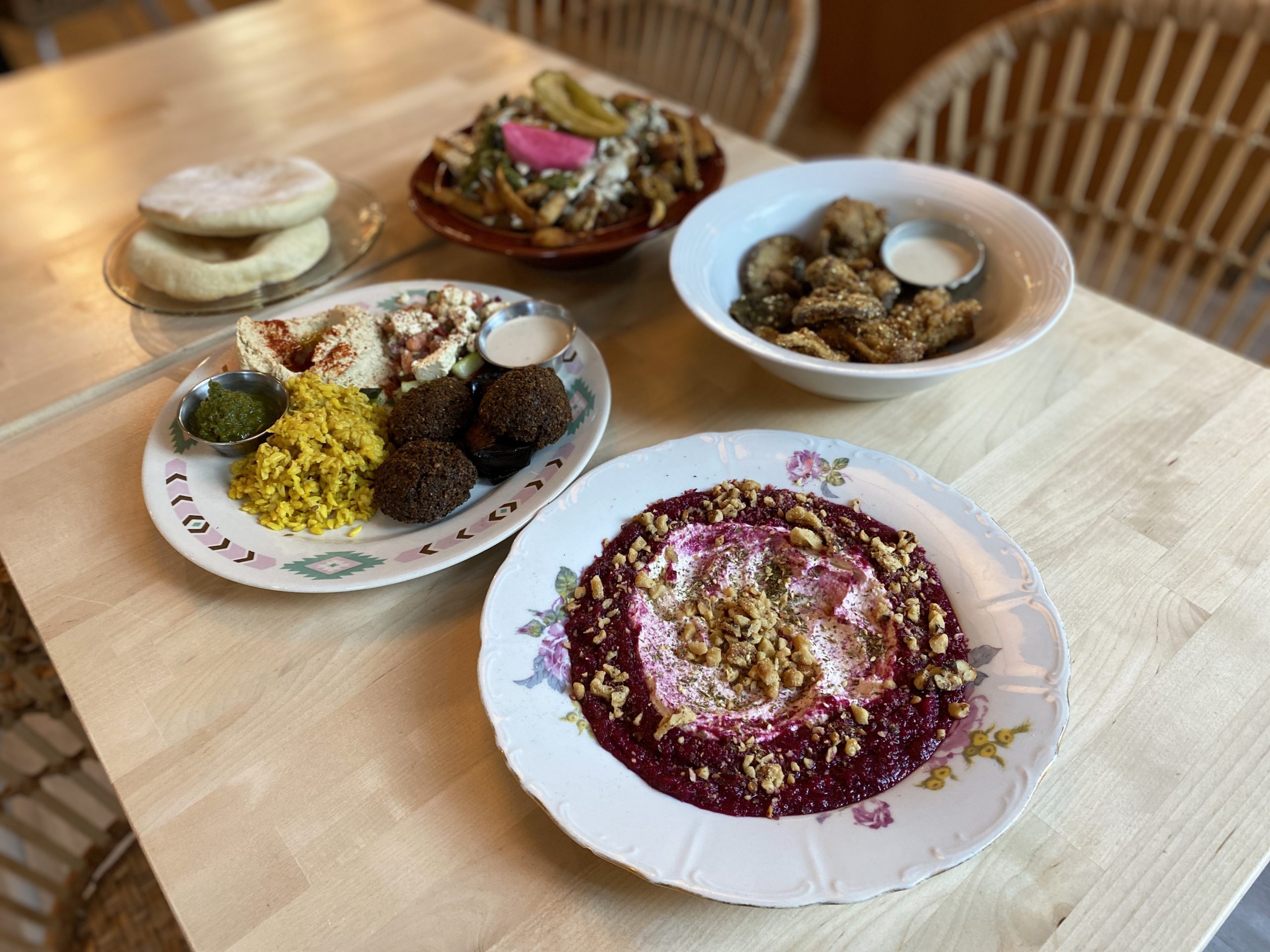 Pearl & Hosford-Abernethy
While we love vegan fried chicken, burgers, and pizza, sometimes we crave something on the lighter side. If you're with us, check out this hip and trendy health-focused cafe! Pixie Retreat specializes in vegan, gluten-free, and 100% organic noms, ranging from raw sandwiches and wraps to flavorful kale salads and build-your-own bowls. Whatever you do, make sure to order something with their macadamia nut cheese—it's so good, we want to buy it by the gallon. For dessert, choose from oat cookies, raw chocolates, and their oh-so-popular L'il Puddin' coconut and cashew cream dessert cups.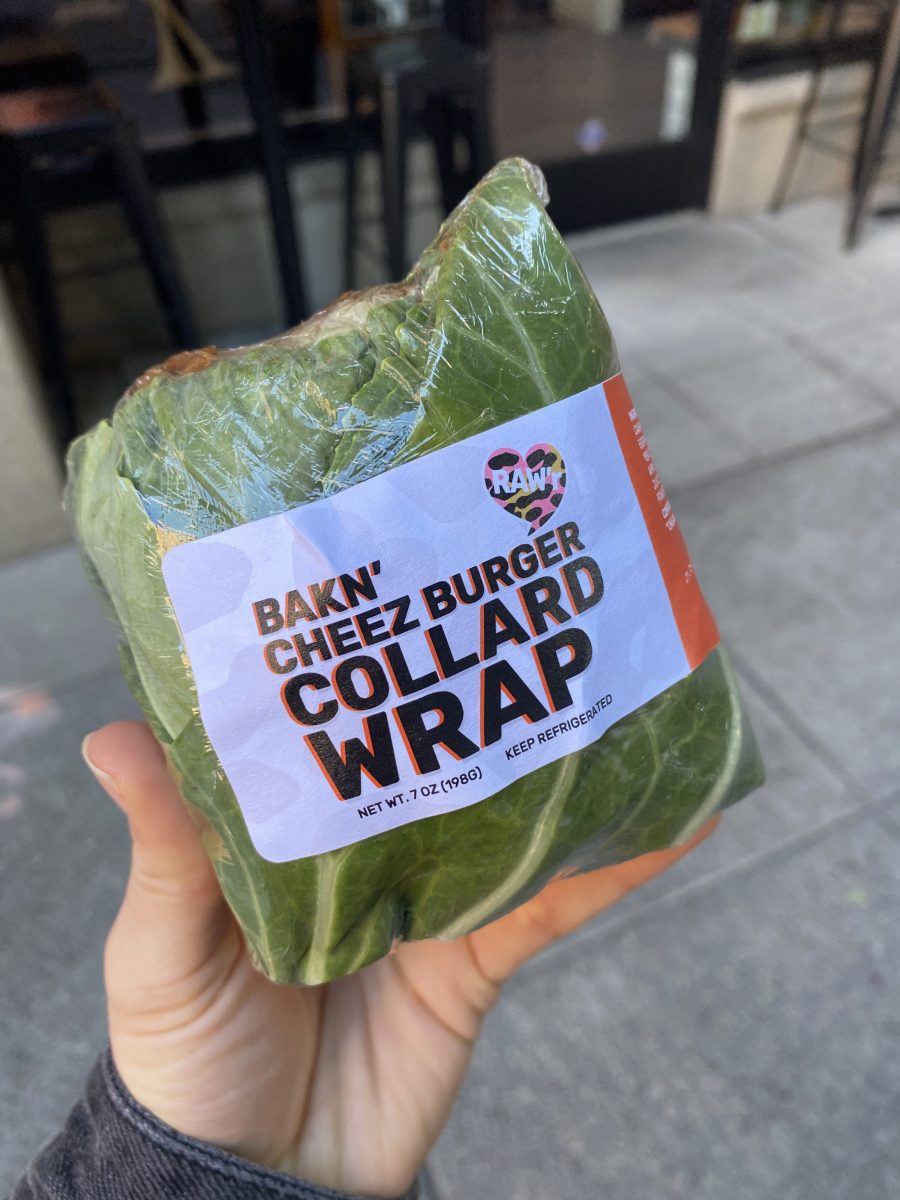 Boise
Artisan ice cream that's vegan and gluten-free? Anything's possible in Portland! Kate's Ice Cream scoops a wide variety of glorious flavors including Triple Chocolate Brownie, Salted Peanut Butter Brittle, and Marionberry Cobbler. Whether you order your scoop in a cup or waffle cone, the feeling you'll get from eating this ice cream is bound to make your day. Kate's Ice Cream is opening a brick-and-mortar later this fall—in the meantime, stop by their shared kitchen space on the weekend to get your fix!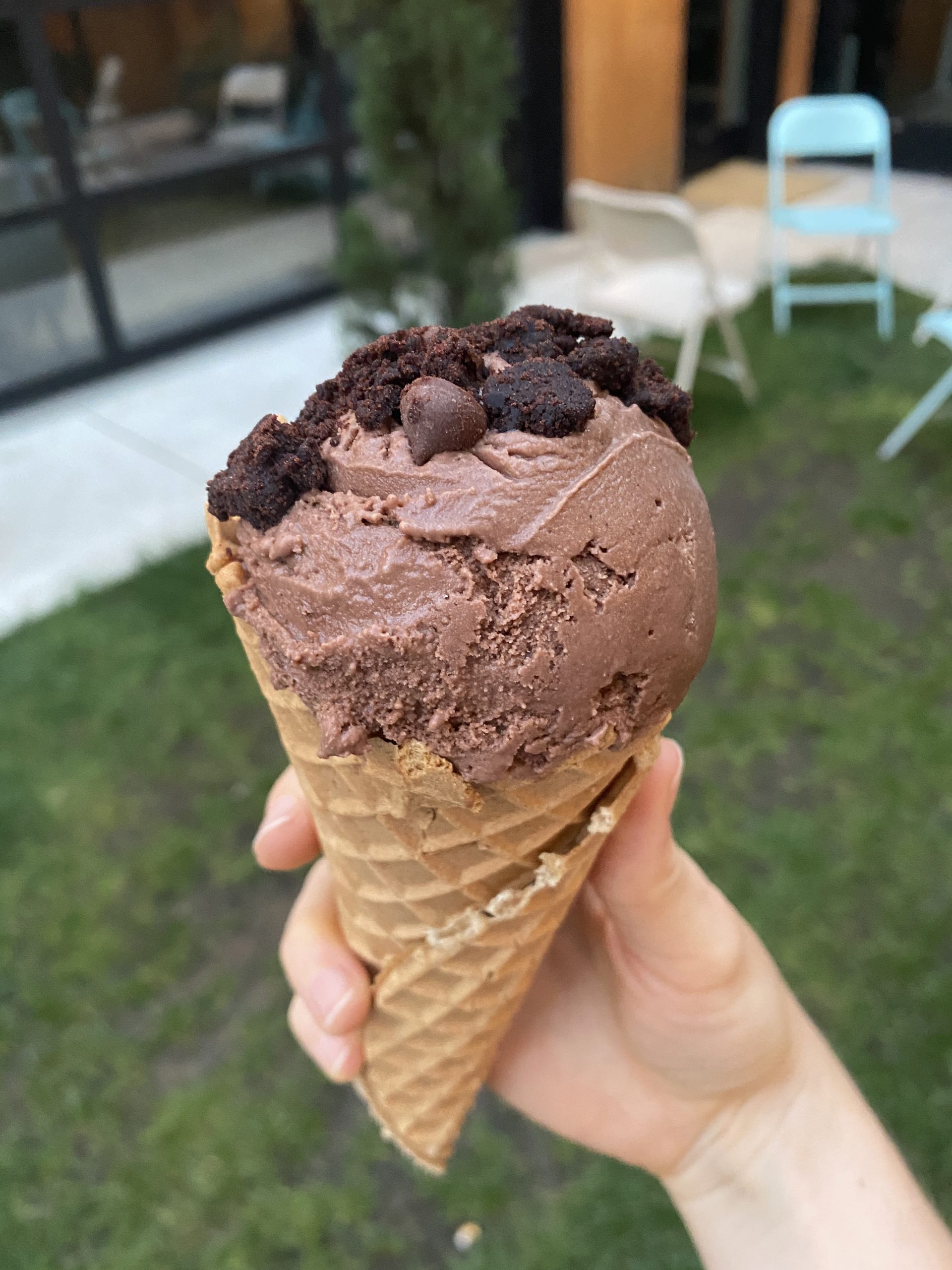 Hosford-Abernethy
You can never go wrong with a few slices of 'za—especially when mac 'n' cheese and cannoli are on the menu, too! Canadian-based Virtuous Pie has graced the United States with one restaurant so far—and lucky for Portlanders, it's in their hometown. The perfectly tossed Kale Caesar salad is a great way to start things off with some veggies. After that, we say go all in on vegan pizza! The Carne Asada pie is decked out in spiced tomato sauce, seasoned steak curls, peppers, onions, cashew mozzarella, tofu feta, and pineapple salsa. The Ultraviolet pie is another top pick! No trip to Virtuous Pie is complete without an Earl Grey Cheesecake Cannoli. The all-vegan and gluten-free dessert will have you drooling for days.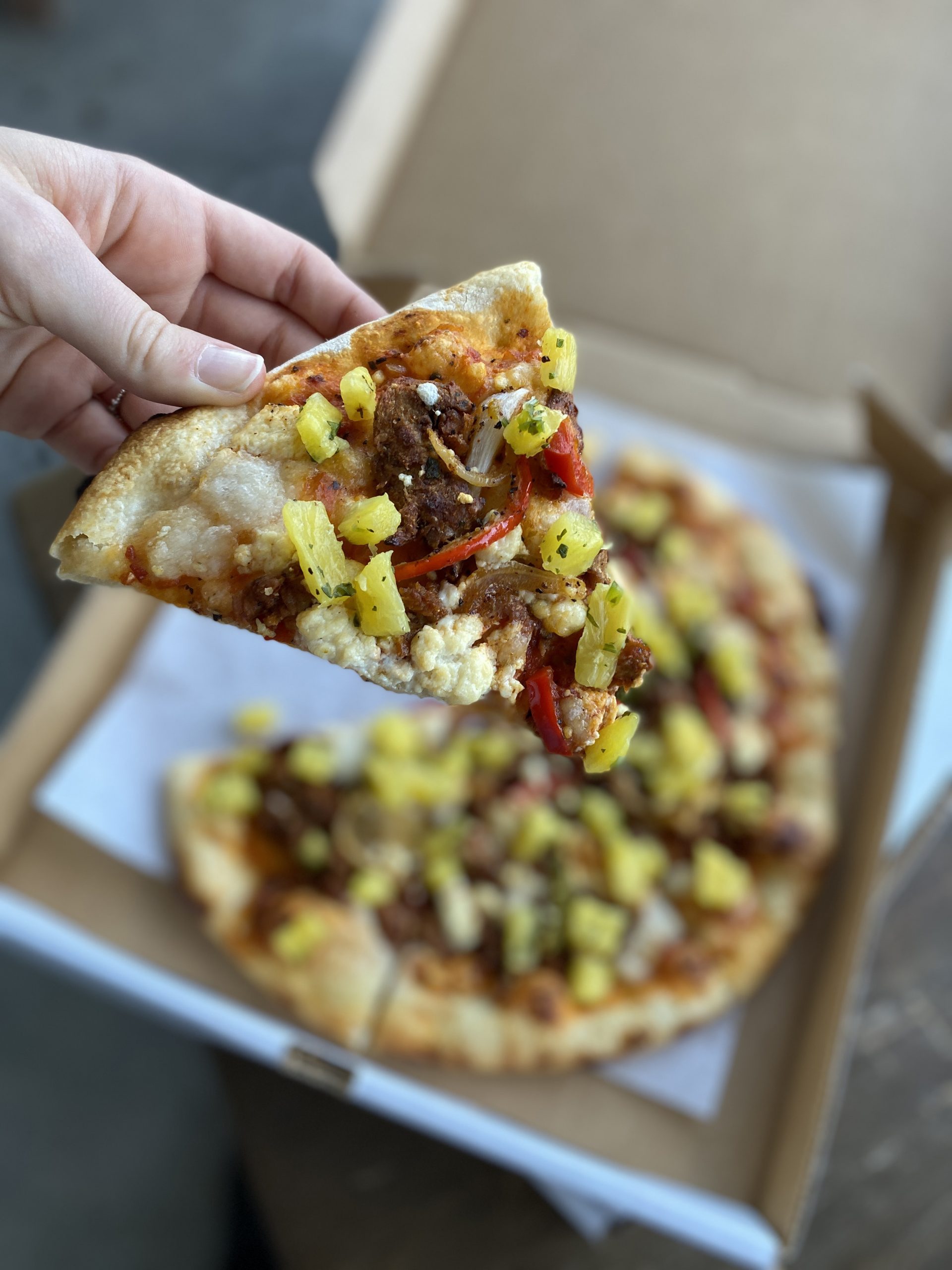 Food Truck
Craving a sub sandwich sans meat and dairy? Rad Magic Subs is the answer to all of your vegan sub dreams! The food truck offers several plant-based meat and cheese options but one of our favorite sandos is the Rad Magic. This veggie-centric handheld features loads of vegetables, cream cheese, olive oil, and salt & pepper. It's the perfect combination of refreshing, tangy, and satisfying! While you're there, be sure to stop by the all-vegan Food Fight! Grocery.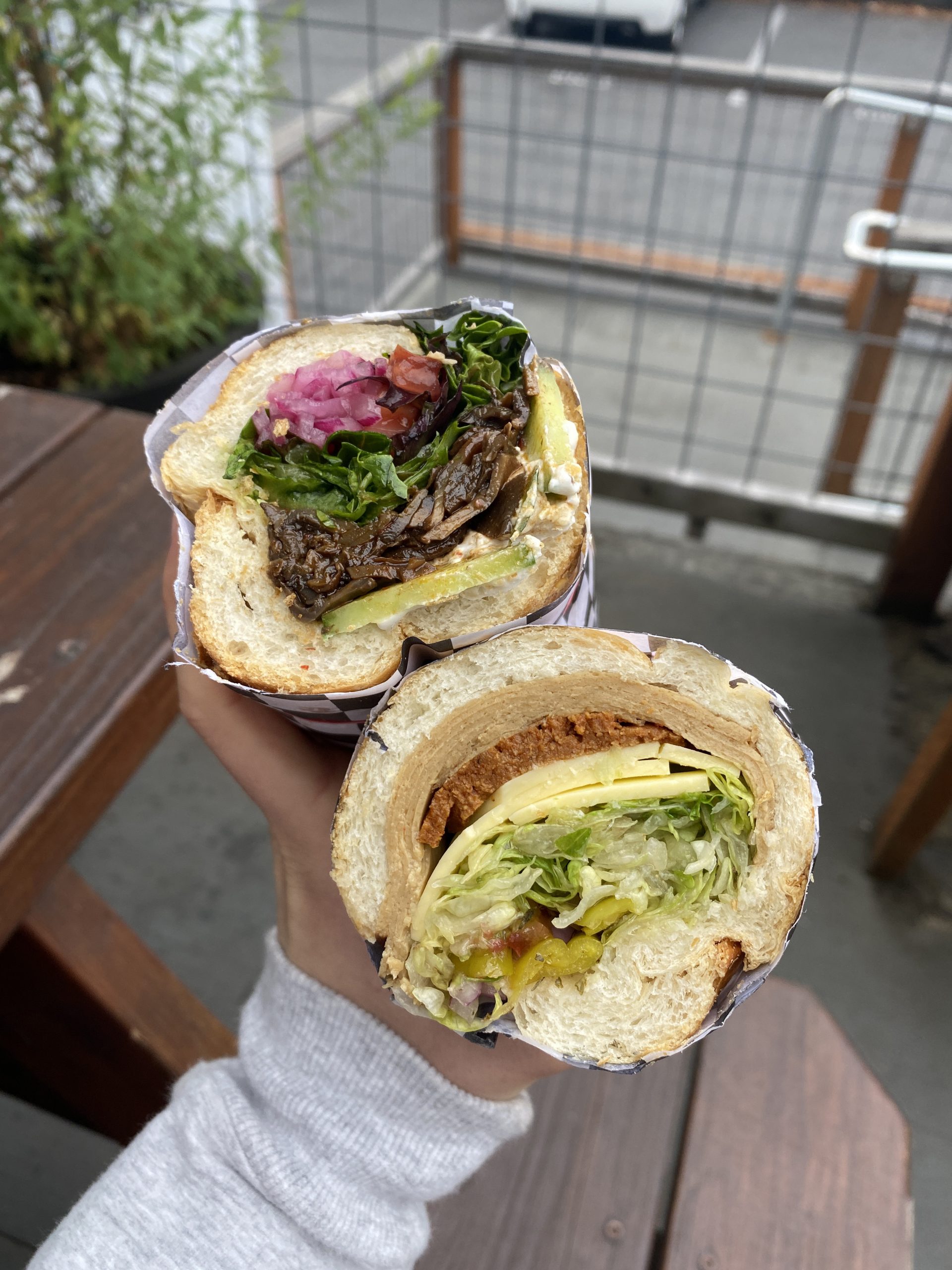 Goose Hollow
Still haven't found the perfect vegan cheese? Vtopia All Vegan Restaurant & Cheese Shop has it in the bag! This dairy-free destination crafts hearty sandwiches, colorful salads, creamy mac 'n' cheese, and comforting soups. One of the most sought-after menu items is the Grilled Mac & Cheese Sandwich. During your visit, you can pick up artisan vegan cheese in the flavors of Jalapeno Cheddar, Brie, Jam Chevre, and Pesto Cheddar, to name a few. Wine and cheese night, anyone?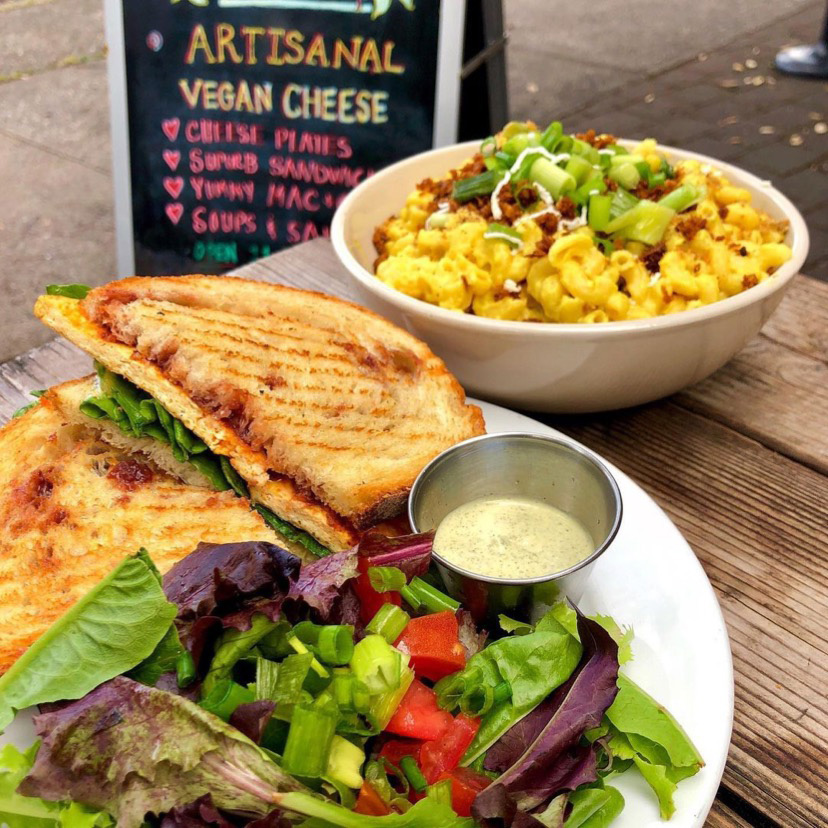 Photo credit: @hannah_oodles on Instagram
Irvington
If you ask any Portlander what their city is known for, they'll say coffee, cycling, and BEER! If you want to (responsibly) throw back a drink or two without having to ask "Is this vegan?" every two seconds, stop by this all-vegan sports bar. With over a dozen beers on tap and plenty of comforting grub to wash it all down, Black Water Bar has you covered for dinner and drinks on any given night. The Western Burger, Philly Cheeze Steak, and Buffalo Wingz are the foods we're thinking of ordering this evening.