Kate's Ice Cream will be opening a brick-and-mortar scoop shop in North Portland.
After popping up at farmer's markets and serving out of a commissary kitchen, Kate's Ice Cream is expanding to a brick-and-mortar location! The new vegan, gluten-free ice cream shop opening in Portland will offer a plethora of drool-worthy flavors with cones and toppings galore.
Kate Williams of Kate's Ice Cream
Kate Williams of Kate's Ice Cream began to experiment with plant-based ice cream in 2014. Her younger sister couldn't have dairy, so she sought out to make desserts that everyone could enjoy. From there, Williams brainstormed ways to share her recipes with the rest of the community.
After moving to Portland in 2017, Williams began to entertain the idea of selling pints via farmer's markets and local delivery. She continued to refine her coconut and cashew-based ice creams until the flavors and textures were perfect. After that, she started to serve her frozen scoops to the public.
Everyone who tried a scoop of Kate's Ice Cream immediately became obsessed, and word quickly spread. Vegan and gluten-free peeps from all over started flocking to the pop-ups. Due to the rapid growth of the business, Williams began selling scoops of ice cream in the courtyard of her commissary kitchen space, but the small space limited the flavors she could offer, and there wasn't a nice indoor area for customers to sit.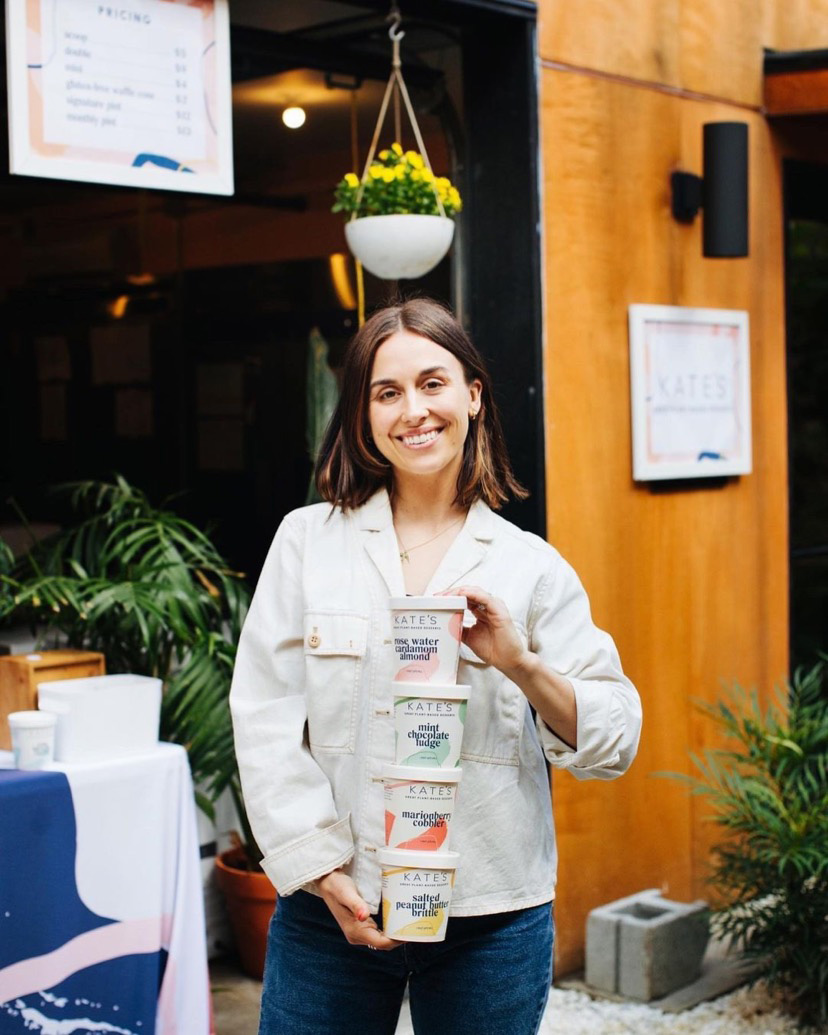 Coconut and Cashew-Based Vegan Ice Cream
Due to the limited room at her shared kitchen space, Williams began searching for a brick-and-mortar location. Within a few months, she found the perfect spot. It was the former Ruby Jewel scoop shop that recently closed so the team could focus on their other locations and retail expansion. It was truly a beautiful transition from one ice cream parlor to another and the owner of Ruby Jewel even mentored Williams, giving her tips of the trade.
The Kate's Ice Cream brick-and-mortar will serve a plethora of delicious ice cream flavors that are 100% plant-based and gluten-free. The base is organic coconut and cashew milk, the sweetener is coconut sugar, and each flavor is infused with ingredients sourced from local, women- and minority-owned businesses. For instance, there's a Marionberry Cobbler ice cream flavor made with Stahlbush Island Farms Marionberries and a Mint Chocolate Fudge flavor infused with Oregon-grown mint oil.
Aside from coconut and cashew-based vegan ice cream scoops, you'll be able to pick outrageously tasty toppings from a toppings bar, as well as cones in traditional and innovative varieties. Williams expressed plans to collaborate with more like-minded businesses on ice cream specials as well as other frozen desserts. Maybe an ice cream doughnut sandwich?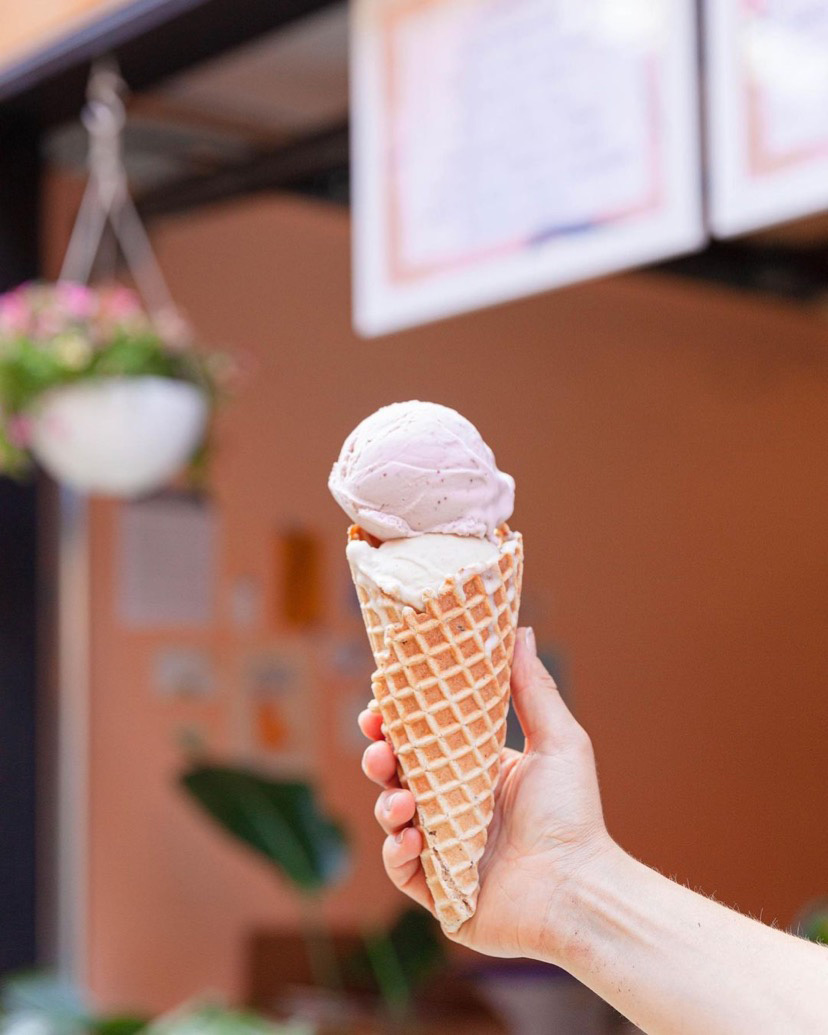 Kate's Ice Cream Brick-and-Mortar Location
The Kate's Ice Cream brick-and-mortar is slated to open this fall at 3713 N Mississippi Ave, Portland, OR 97227. In the meantime, you can get your fix on the weekends at Kate's Ice Cream's commissary kitchen located at 2636 NE Sandy Blvd, Portland, OR 97232. Alternatively, you can find their pints on the shelves at New Seasons Market. For more information, visit katesicecream.com or follow @katesicecream on Instagram.