Stock up for your holiday party with these refreshing vegan-friendly cocktails, wines, and hard kombuchas!
The holidays are here, which means it's time to gather with loved ones—and what better way to celebrate the season than with vegan cocktails in a can? From tequila seltzers to sake + soda, there is something for everyone to enjoy on this list of vegan and vegan-friendly brands. Here are our favorite cocktails in a can!
Nomadica offers a line of sommelier-curated, 100% vegan wines that are canned for sustainability. The brand sells five core wines—Red Blend, Pink River Rosé, Sparking White, White, & Sparkling Rosé—as well as four limited-edition wines throughout the year. Each can has an ABV of 13%, equivalent to your average glass of wine. In addition, all Nomadica wines are low sulfur and fermented dry, with 0g sugar and no added SO2. Pair your can of wine with a vegan cheese wedge for the perfect holiday snack!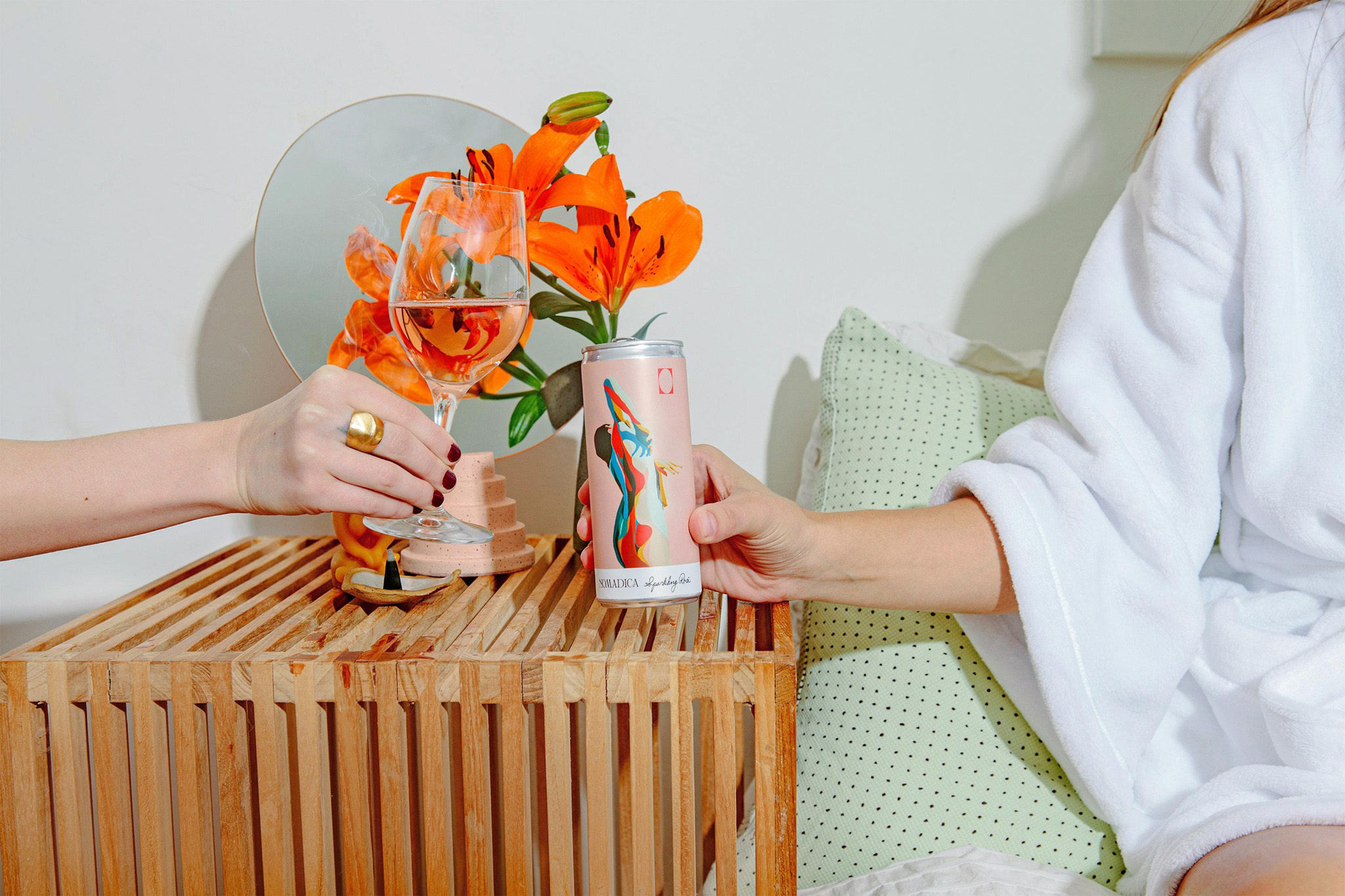 Did someone say tequila in a can? You bet we did! Volley crafts canned tequila seltzers made with only three ingredients—organic juice, sparkling water, and premium 100% blue agave tequila. The seltzers come in four varieties—Zesty Lime, Sharp Grapefruit, Spicy Ginger, and Tropical Mango—each of which tastes just like a margarita.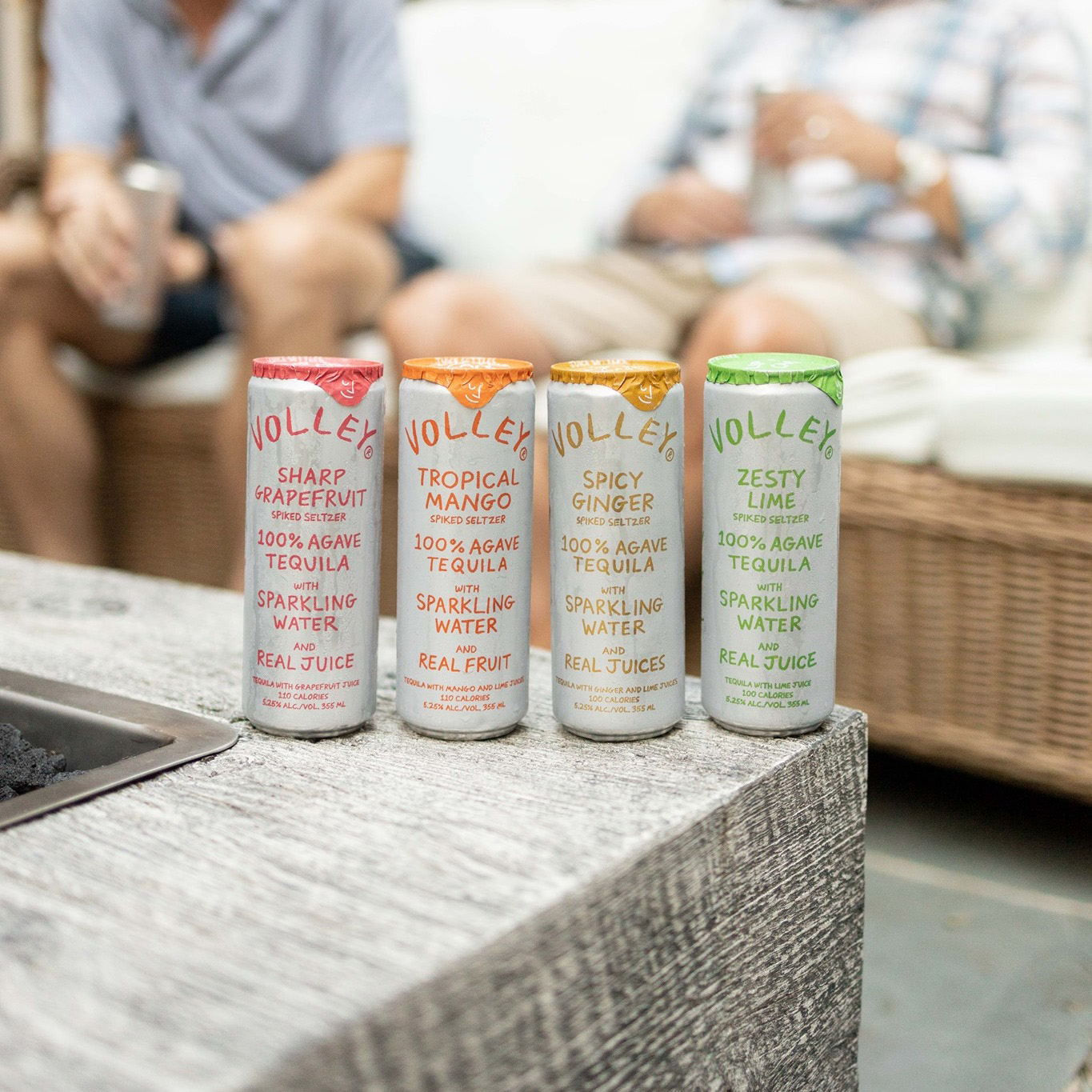 Missing the warmth of summer during the cold winter months? SunDaze has your solution! The brand recently debuted their line of ready-to-drink cocktails made from a 100% Valencia orange juice blend, each of which is high in Vitamin C, antioxidants, and probiotics. SunDaze canned cocktails can be purchased in three tasty flavors, including Classic (fermented orange juice), Botanical (rosemary herb and ginger root), and Spicy (jalapeño).
This women-owned company offers sparkling canned cocktails made with real, premium tequila, vodka, whiskey, and gin. The cocktails are gluten-free and are offered in unique and refreshing flavors, such as Tequila Grapefruit, Vodka with Peach, Cucumber Tea & Thyme, Whiskey Spicy Ginger & Orange, and Gin Apple & Cucumber. We recommend pouring Two Chicks over ice for a bartender-worthy tasting experience.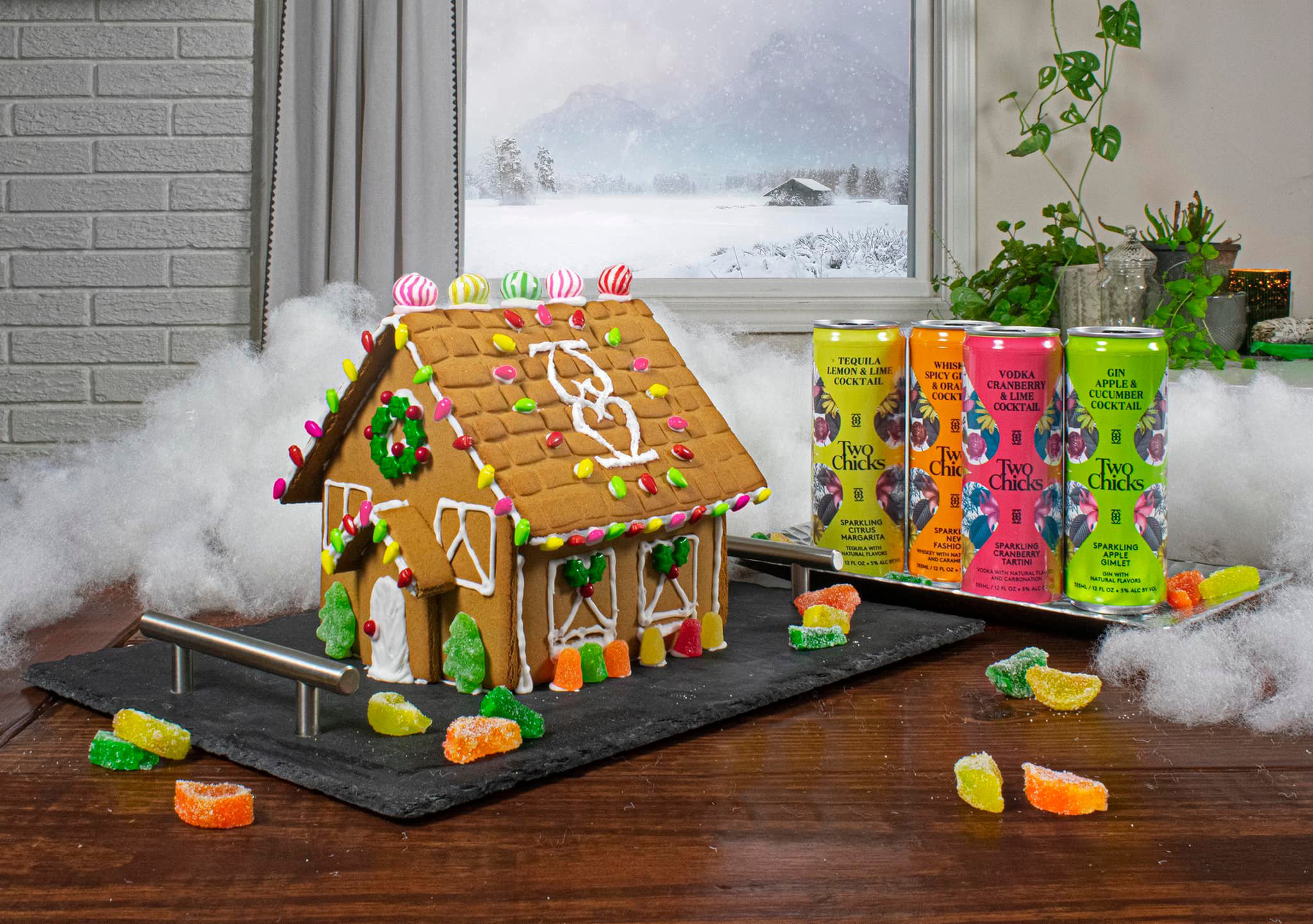 Celebrate the new year with a holistic and plant-based cocktail from St. Hildie's. This women-owned, Bay Area brand combines fizz, spirits, botanical tinctures, a spritz of real juice, and a touch of magic to make flavorful, refreshing canned cocktails or "spiked tincture tonics." Each spiked tincture tonic has an ABV of 5% and is available in Guava Ginger, Elderberry Hibiscus, and Lemon Turmeric flavors.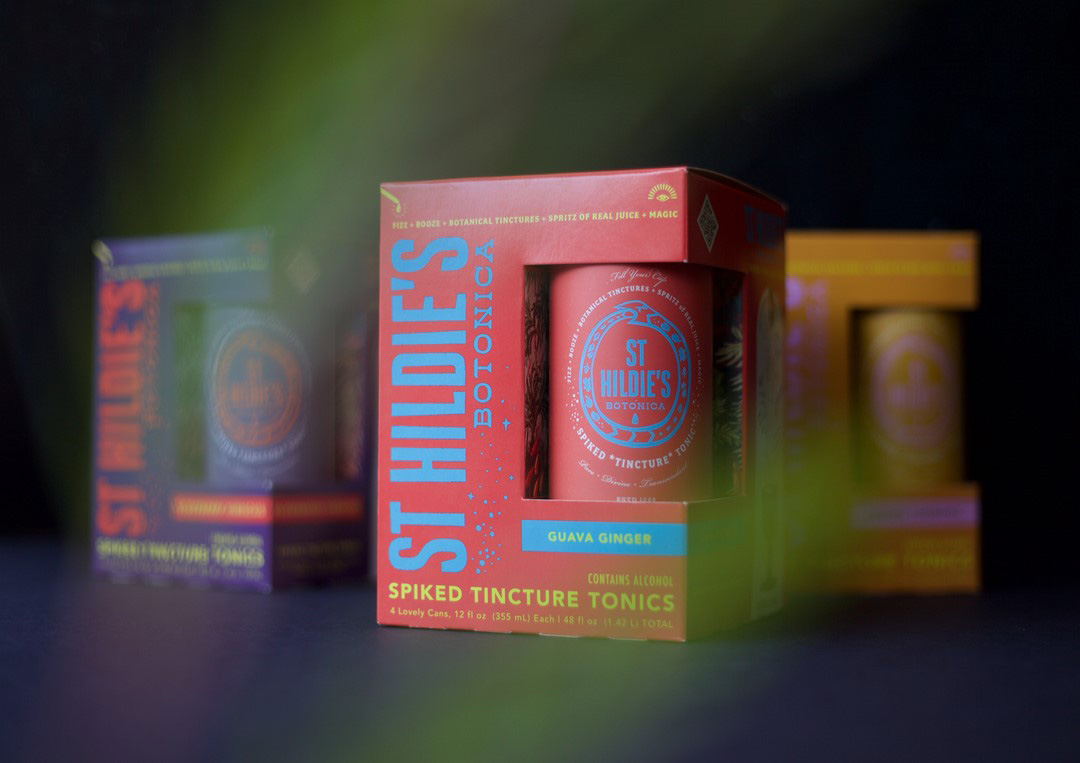 CANTEEN Spirits pays homage to active lifestyles through their all-natural, low carb, and low sugar cocktails. Enjoy a Blossom, Citrus, or Ruby Gin Spritz, or opt for one of the canned vodka soda flavors, available in Strawberry, Black Cherry, Cucumber Mint, Ruby Red, Watermelon, Lime, and Pineapple varieties.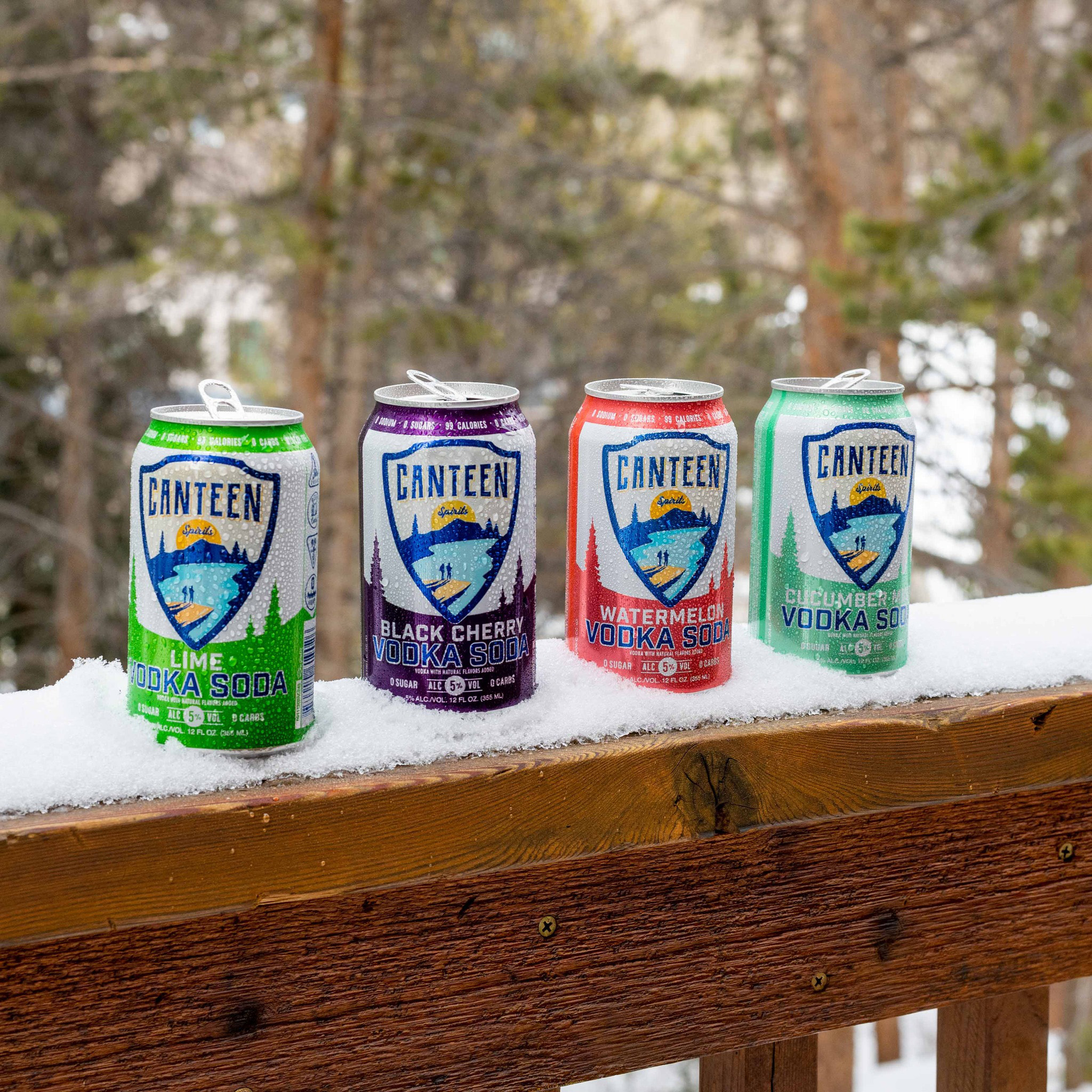 Boochcraft specializes in organic, plant-based kombucha with a kick. The company brews spiked, canned kombucha with real, organic, locally sourced ingredients, and never uses artificial flavors, purees, concentrates, or preservatives. Get a taste of the season with Boochcraft's limited-release cans, available in Passionfruit Blood Orange, Spiced Pear, and Watermelon Chili flavors.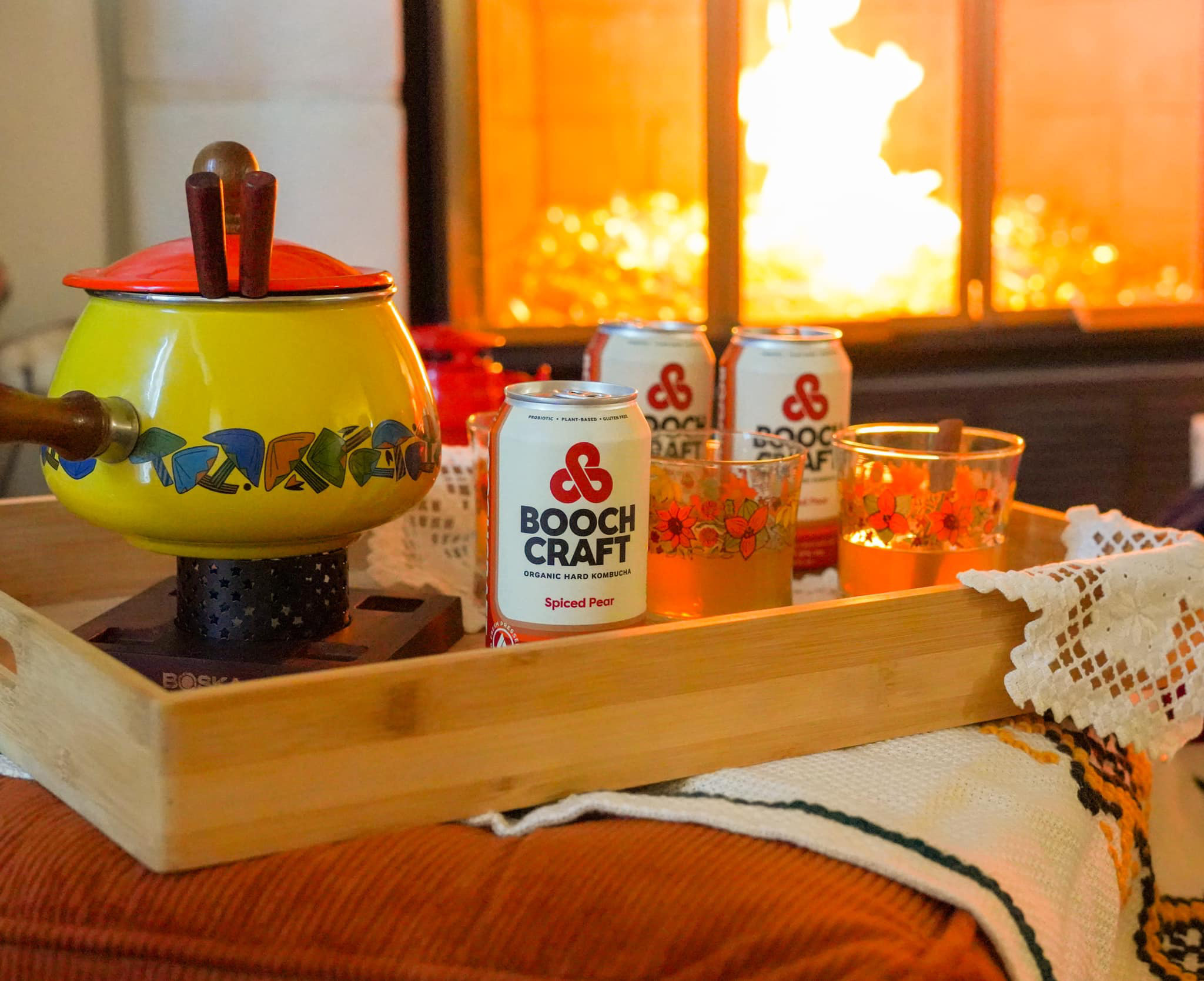 Ring in the new year with a little bubbly from Flying Embers. This Southern California brewery offers a Hard Kombucha Bubbly, aged in chardonnay wine barrels, for a crisp, feel-good flavor. Each can of bubbly has an ABV of 6.9%, so it'll give you the same buzz as a can of beer. In addition, Flying Embers brews hard kombuchas and seltzers in bold, complex flavors, such as Pineapple Chili and Guava Jalapeño.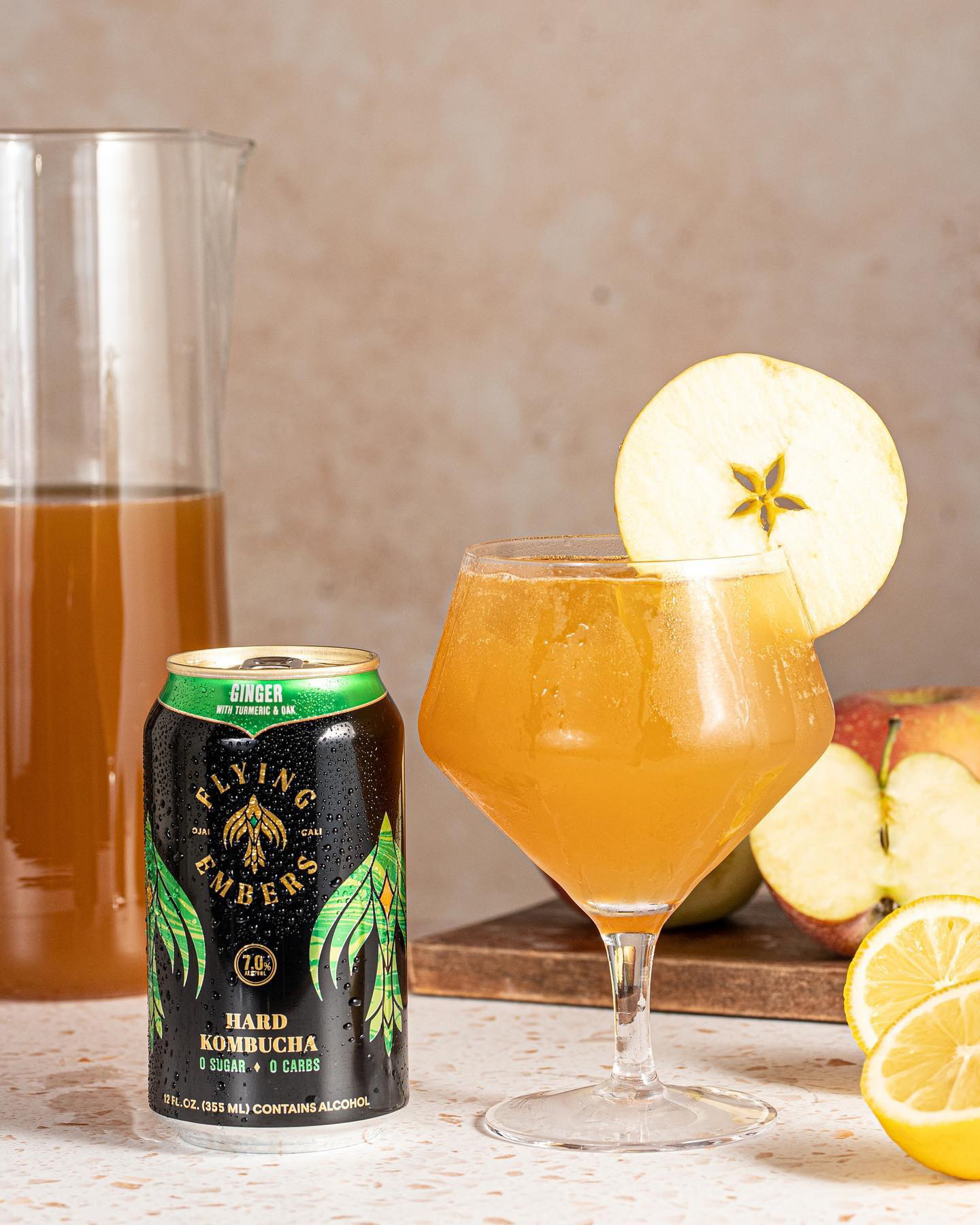 Loverboy is here to add a little cheer to your holiday soirée with their spritz cocktails and sparkling hard teas in a can. Spice things up with the limited-edition Orange Chai Tea, or go for the Mango Peach Spritz, which is kissed with chili pepper for a kick.
Besa specializes in vegan canned wines made from organically grown grapes. Gather your gal (or guy) pals and sip a can of All Day Rosé, which features aromatics of ripe strawberry, red berries, and fresh sage with a crisp and dry finish. Those who like a more floral taste should opt for the Just Right White, which combines aromatics of jasmine flowers with fresh yellow peach and a lil fizzy.
If a good ol' whiskey soda is your jam, Greenbar Distillery has you covered. The Los Angeles-based distillery offers a line of highball cocktails, including canned Gin & Tonic, Whiskey & Soda, and Rum & Cola. In addition, Greenbar also offers an American craft version of the classic Italian spritz, which is available in three flavors—orange, hibiscus, and ginger.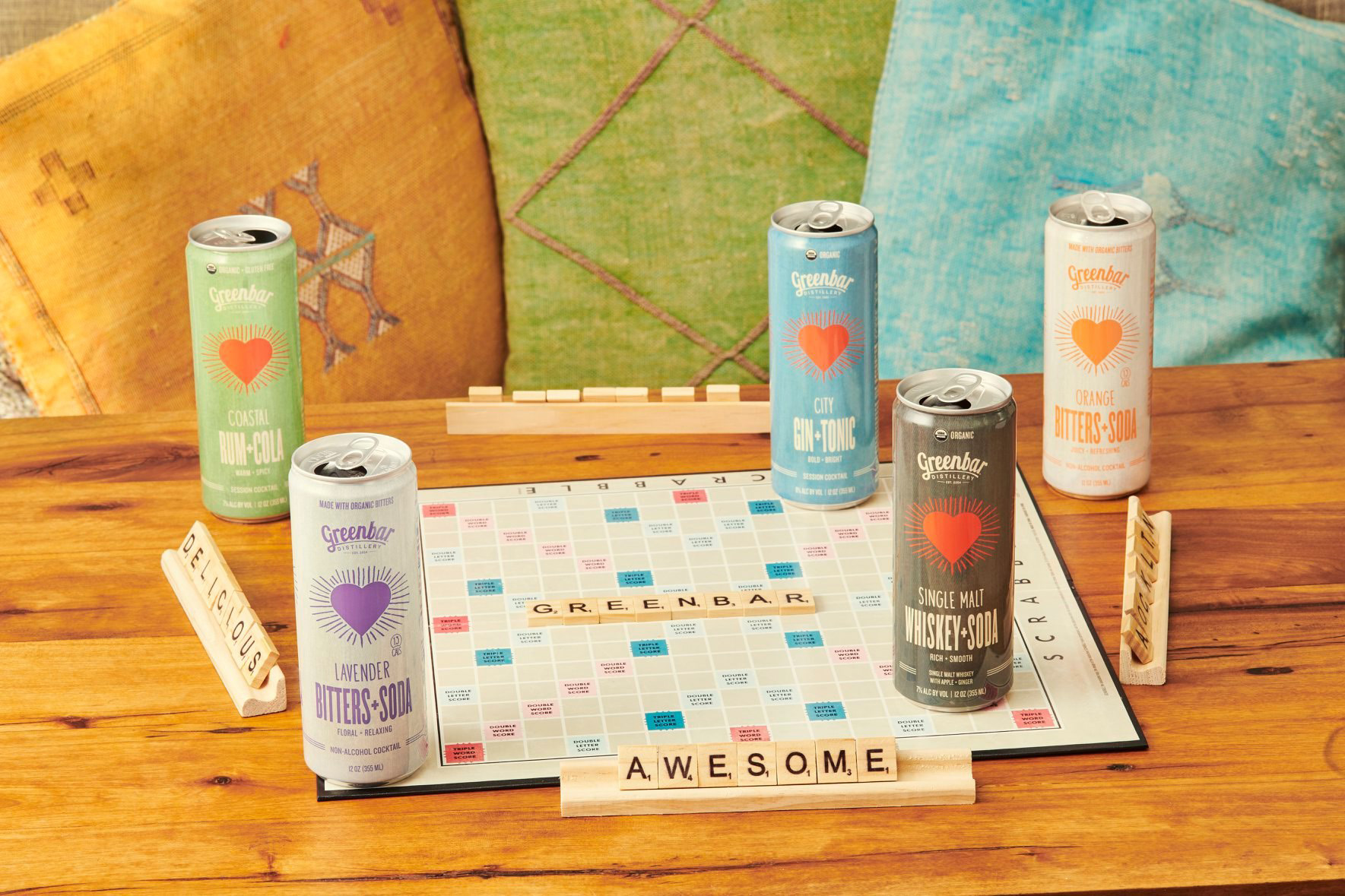 Take a break from the rush of the holiday season by kicking back with a sparkling cocktail in a can from Spa Girl. The brand crafts vodka-based sodas in a variety of crisp and refreshing flavors, including strawberry, mango, pineapple, peach, cucumber, and pear. While you're shopping for canned cocktails, you can also pick up Spa Girl's mini vodka cocktails in cucumber pear and peach varieties, which make the perfect stocking stuffers!
Soso offers a new take on a traditional Japanese beverage with their canned sake + soda cocktails. The collection includes three fruit flavors—Ringo (fuji apple), Sakura (cherry blossom), and Yuzu (East Asian citrus fruit), each of which has a 5.8% ABV. The best part is, Soso Sake is 100% vegan and gluten-free, making these tasty cocktails in a can a great option for everyone to enjoy.
For those who can't decide between rosé with bubbles or sauvignon blanc, Sans Wine has the answer. This Napa Valley-based winery is currently offering a limited-edition holiday variety pack that includes bubbly rosé, sauvignon blanc, and carbonic carignan (a fruit-forward red). The three-pack is equivalent to 1.5 bottles of wine, making it a great option to share with family and friends during the holidays.