Back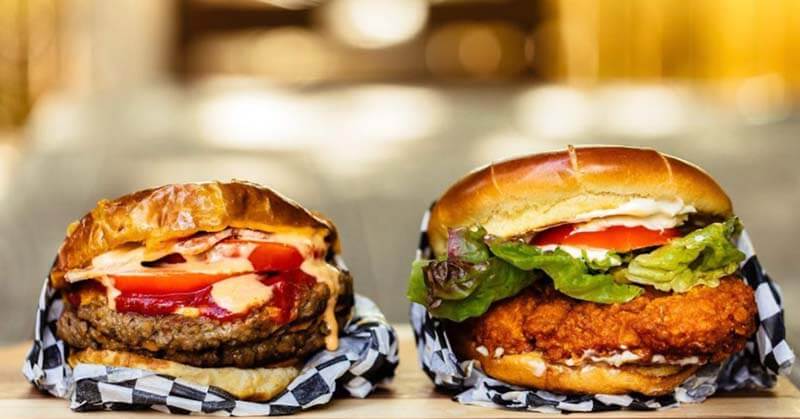 Food & Drink
San Francisco
Black-Owned Vegan Restaurants to Support in San Francisco
Here's our list of Black-owned vegan restaurants to support in the San Francisco Bay Area. Note that this guide highlights only a small handful of businesses and that ordering meals from Black-owned restaurants is just one of the numerous ways to show sustainable support in the fight for racial equality.
Oakland, CA
Malibu's Burgers opened the windows of its food truck for service in 2019 and has kept its foot on the gas pedal ever since as its popularity continues to grow. The signature Malibu Burger stacks together the Impossible patty, cheese, lettuce, tomato, caramelized onion, and their special "Mama's Spread," all nestled between plump vegan brioche buns. The food truck is currently open for takeout Wednesday to Sunday.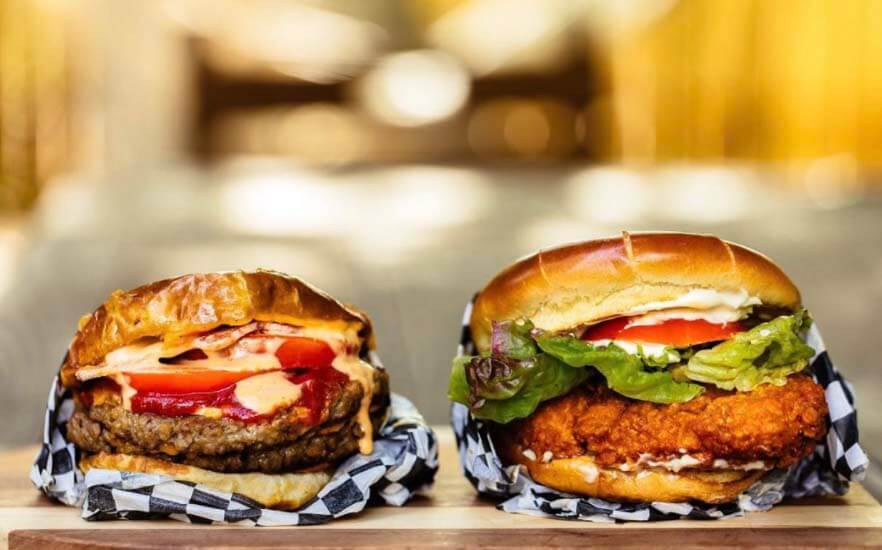 Photo credit: @emmakmorris on Instagram
Berkeley, CA
Cozy in size and massive in flavor, this charming neighborhood gem serves some of the best Ethiopian plates of food around. Each main dish combines various items like spicy mushroom, yellow split peas, gommen kale, and eggplant with carrots, ready to be scooped up with a side of injera. Takeout is available Tuesday to Sunday.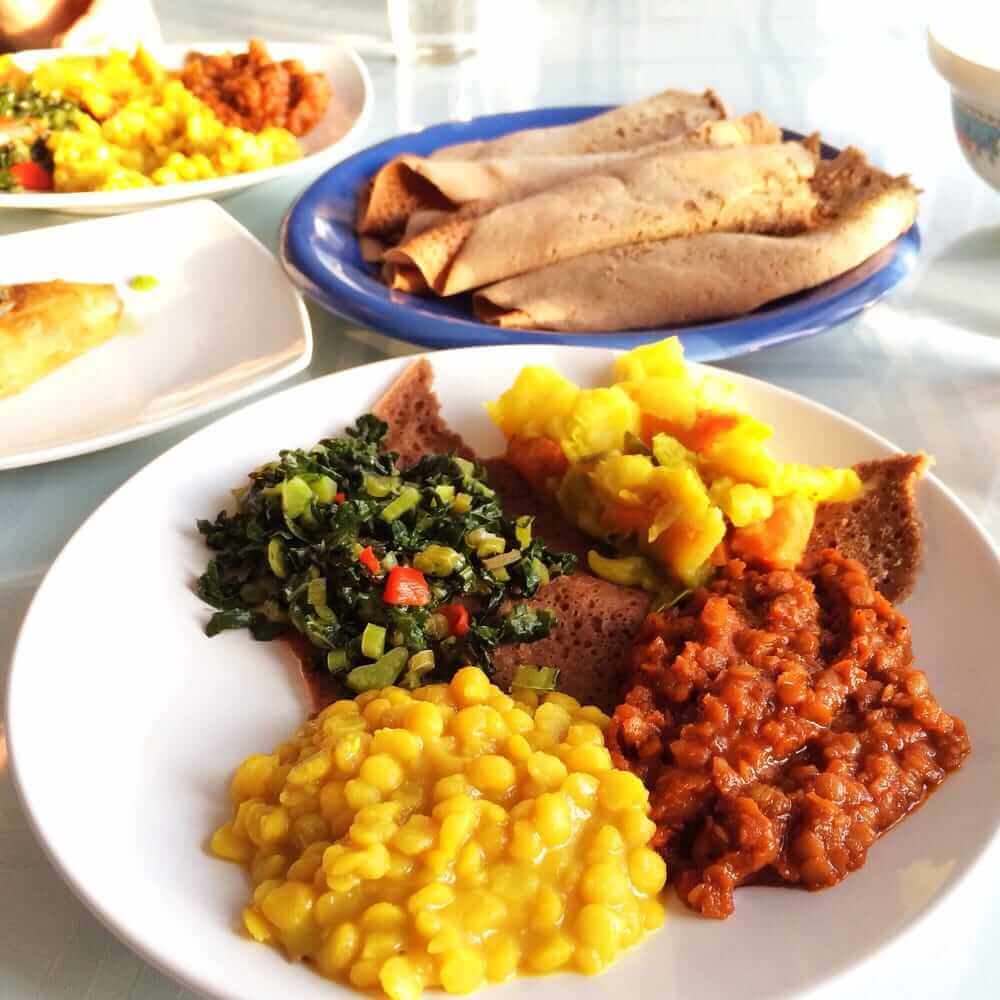 San Francisco, CA
Smoked Jackfruit BBQ Bourbon Sandos. Oyster Mushroom Po'Boys. Cajun Jambalaya. These are only a few of the flavorful items The Vegan Hood Chefs have offered as part of their changing menu. Popping up around San Francisco and available for Sunday deliveries, The Vegan Hood Chefs are known for creating outstanding vegan soul food and using their dishes as a vehicle to provide food education to communities of color with poor nutrition access due to social inequality.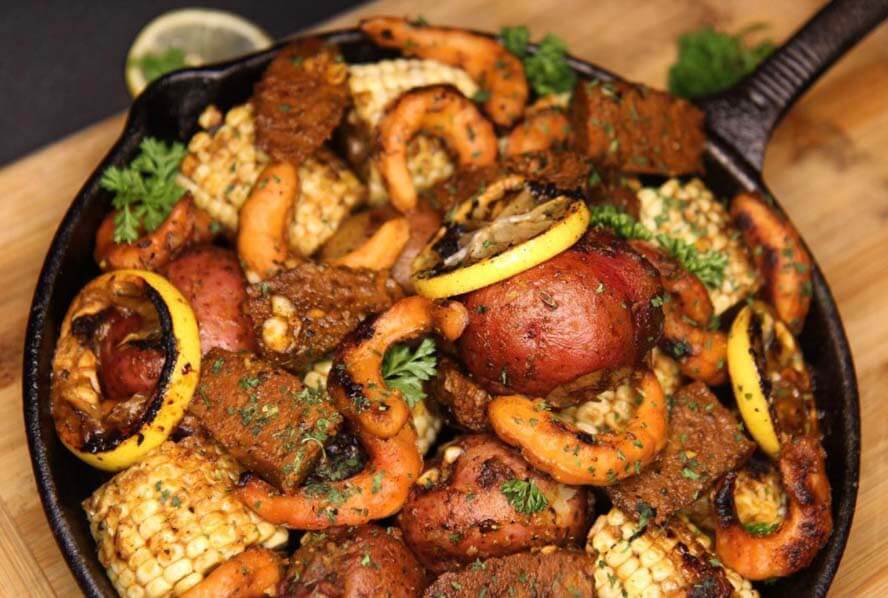 Oakland, CA
This new addition is entering the Bay Area vegan scene with takeout and delivery Wednesdays to Sundays, and it's already generating buzz with its array of vegan sliders and specialty sides. Standouts are the Frying Nemo slider with a cornmeal-battered country-fried fishless patty and the savory Garlic Lime & Pepper Tots.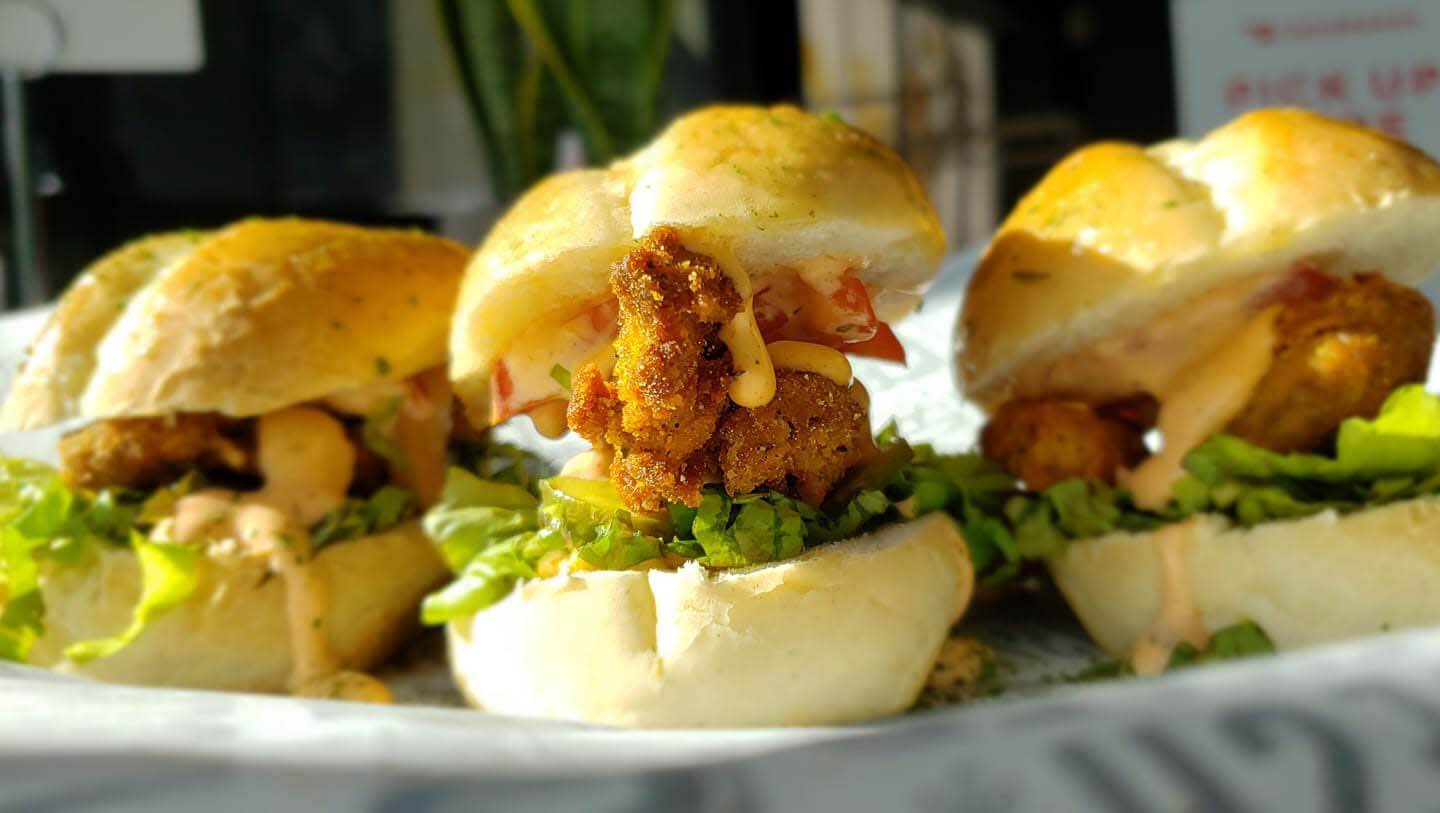 Oakland, CA
Chef Tamearra Dyson brings Creole-style food to Downtown Oakland and has shaped Souley Vegan into one of the Bay Area's quintessential vegan institutions. Local favorites include pillowy melt-in-your-mouth beignets and the combo plates with your choice of items like Southern Fried Tofu, Cornbread, and Mac & Cheeze. The New Orleans Okra Gumbo flavored with garlic, corn, tomatoes, seaweed, celery, onions, bell peppers, and a secret blend of Creole spices will comfort any soul. It's no wonder the dish was selected as a favorite for Oprah's cross country tour! At the moment, Souley Vegan is available Tuesday to Saturday for takeout and delivery.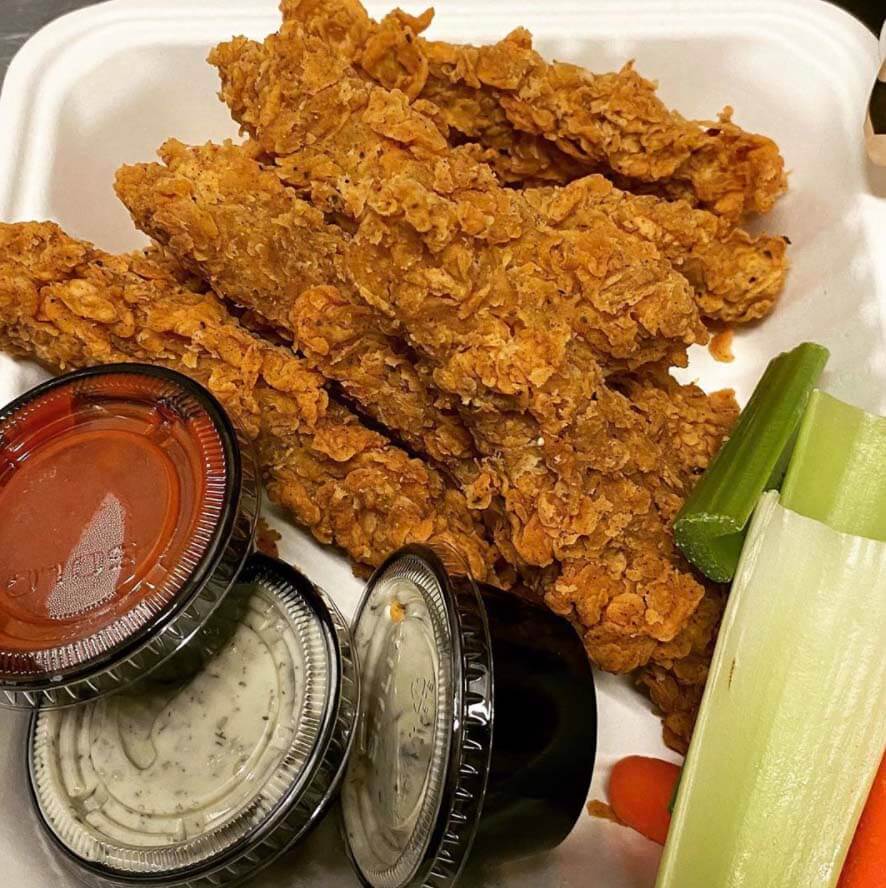 Oakland, CA
Located by Lake Merritt, Vegan Mob crafts vegan BBQ and soul food. While offering healthy, plant-based meals is Chef Toriano Gordon's foundational mission, his kitchen does not hold back on taste and portions. The Barbequito packed with smoked plant-based brisket, Vegan Mob's "Smackaroni & Cheese", slaw, BBQ baked beans, and guac is bold, playful, and delicious. Takeout and delivery is currently offered Tuesday to Sunday.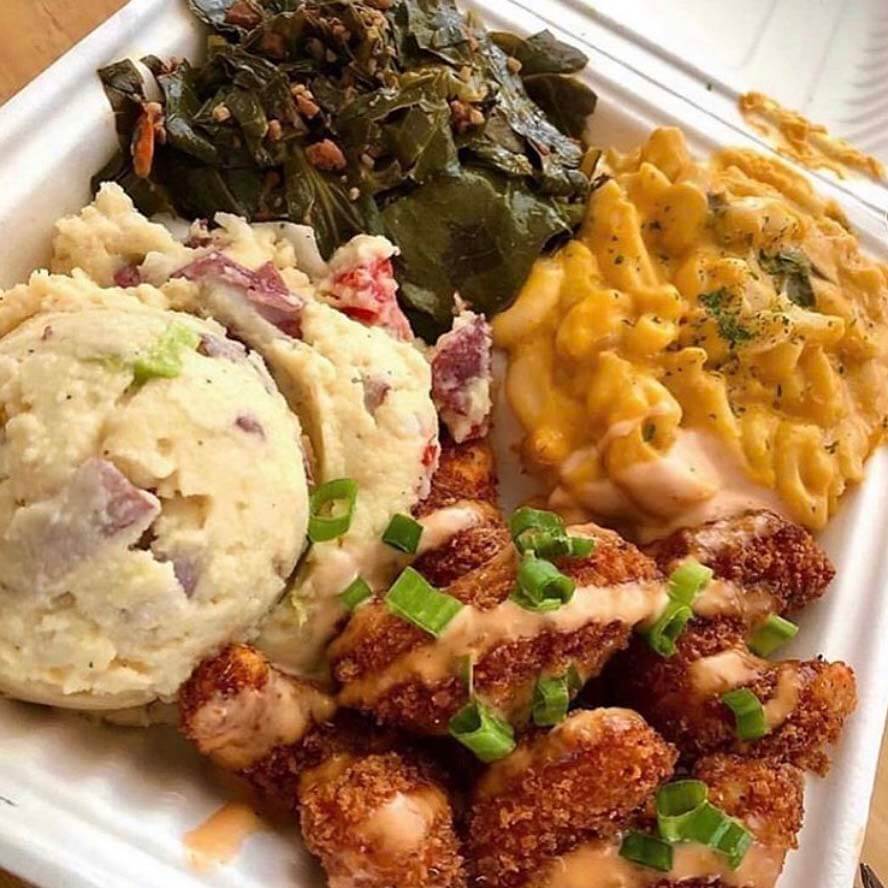 San Francisco, Oakland, Emeryville, and Berkeley
Meal prep is both simplified and made more exciting when it includes prepped meals from Healing Kitchen that feature the tastes and recipes found throughout the African Diaspora. Using local and sustainable ingredients, Bay Area native Chef Kana Azhari celebrates and adds a twist to traditional flavors, producing Afro-vegan meals delivered to your door. Weekly delivery is currently offered to San Francisco, Oakland, Emeryville, and Berkeley with a rotating menu.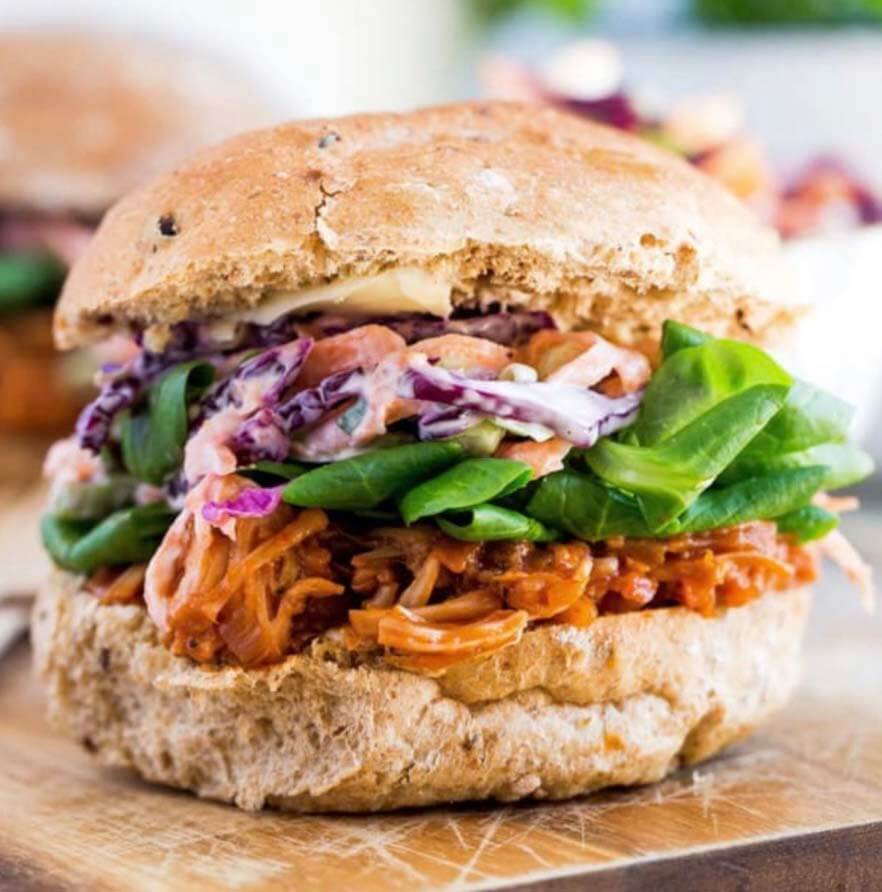 Oakland, CA
What makes The Veg Hub unique is that it's a vegan restaurant and nonprofit. In addition, the "meats" piled high in the sandwiches like The King of Philly and tossed in sauce for the Fried Chicken Buckets exclusively come from owner Chef GW Chew's line of Better Chew plant-based meats. Call for takeout Monday to Thursday, and don't forget a (large) order of the lip-smackin' Hubster fries drowned in their special Hub "cheese" sauce.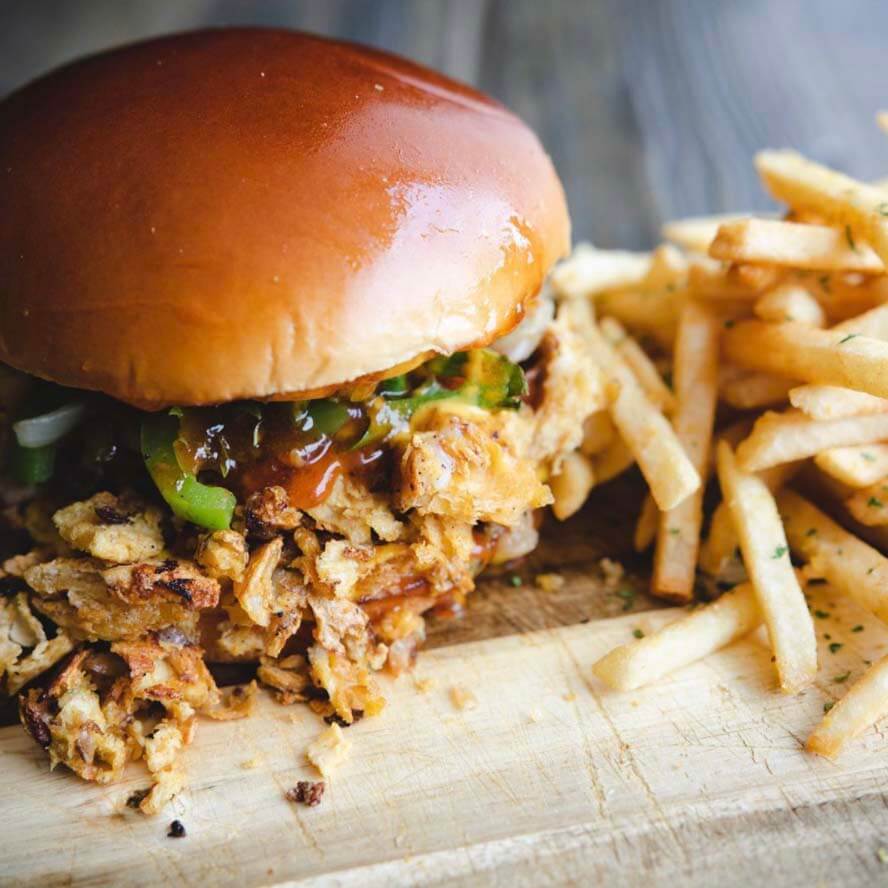 Feature image: Malibu's Burgers (Photo credit: @emmakmorris on Instagram)
Lisa Tran
@banhderella
Lisa, a San Francisco native and vegetarian of more than ten years, finds herself always in search of the perfect vegan chocolate chip cookie. Strong Vietnamese iced coffee runs through her veins while she maintains her full-time marketing job, learns new languages, and runs her blog. Follow her weekend adventures as Bánhderella, the self-taught baker eating her way around the San Francisco Bay Area.
Articles by Lisa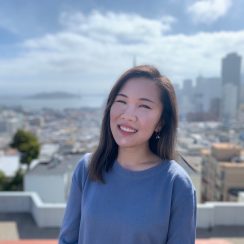 More from VegOut
Subscribe Now
Get the premier vegan food and lifestyle magazine delivered to your door (or inbox!)
Order the magazine!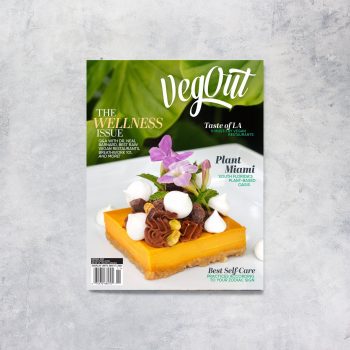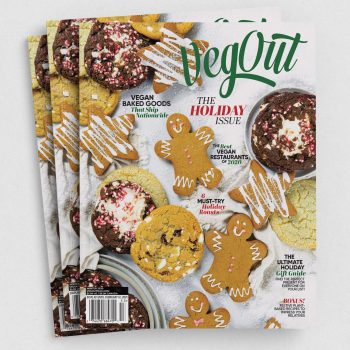 Navigation