Shop Black-owned, shop local, and shop vegan this Black History Month!
This February, celebrate Black History Month by voting with your dollars and supporting Black-owned businesses in your area. From vegan soul food to house-made vegan burgers, this list has it all. Here are seven Black-owned vegan and vegan-friendly restaurants to support in the San Francisco Bay Area.
Oakland & Food Truck
This Black-owned vegan BBQ joint started as a pop-up and now has a permanent location in Oakland, as well as a food truck serving San Francisco. The menu at Vegan Mob is absolutely stacked, and you'll find a combination of traditional soul food, fusion meals, American fare, and breakfast items. Some popular choices include the Impossible Mob Tacos, Deep-Fried Grilled Cheese, and the Barbequito—a tortilla stuffed with brisket, Mob sauce, macaroni, BBQ baked beans, coleslaw, and guacamole.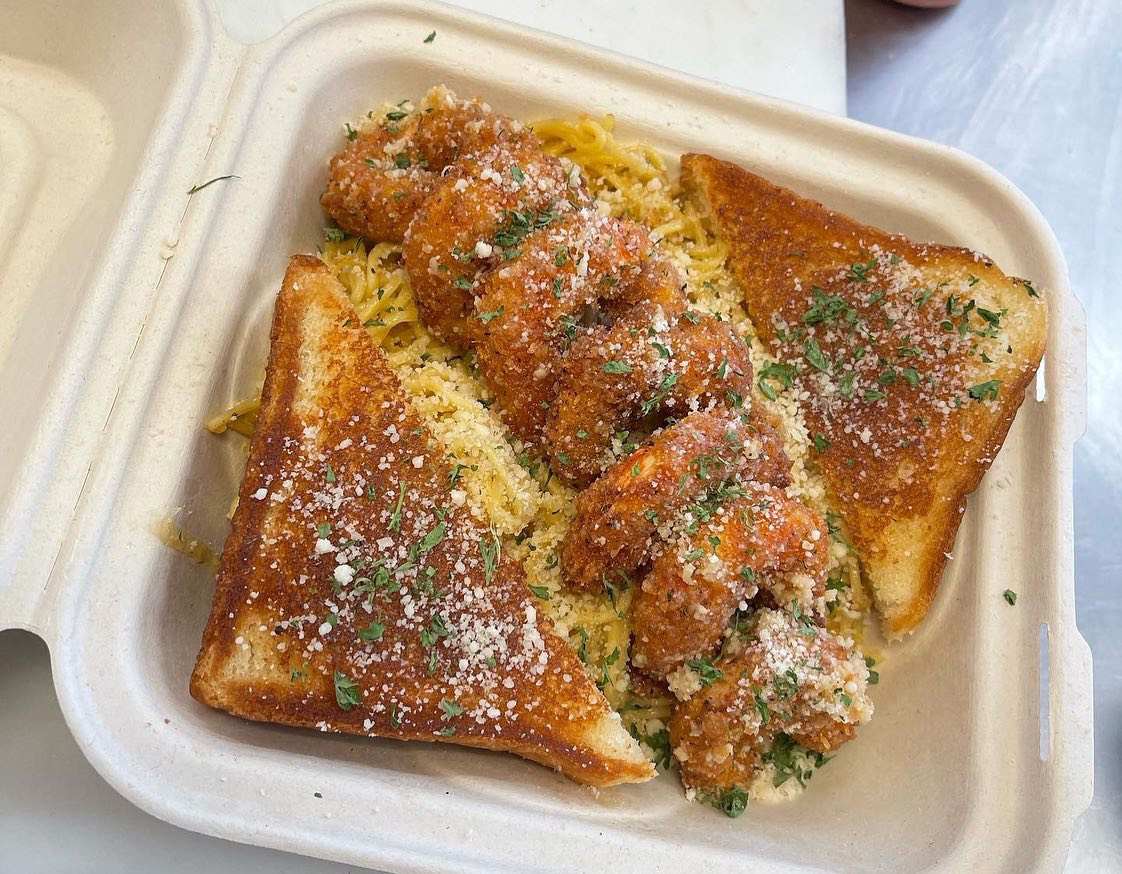 Oakland & San Francisco
A staple in the Oakland vegan food scene with a true Cinderella story, Souley Vegan now has four locations in Oakland, San Francisco, Los Angeles, and Las Vegas. This Black-owned vegan soul food restaurant serves up some of the best Louisiana Creole cuisine that just happens to be vegan. You can't go wrong with anything on the menu, but make sure you don't leave without trying the famed Deez Ain't Gator Bites—battered hot links and mushrooms served with house-made Swamp Sauce.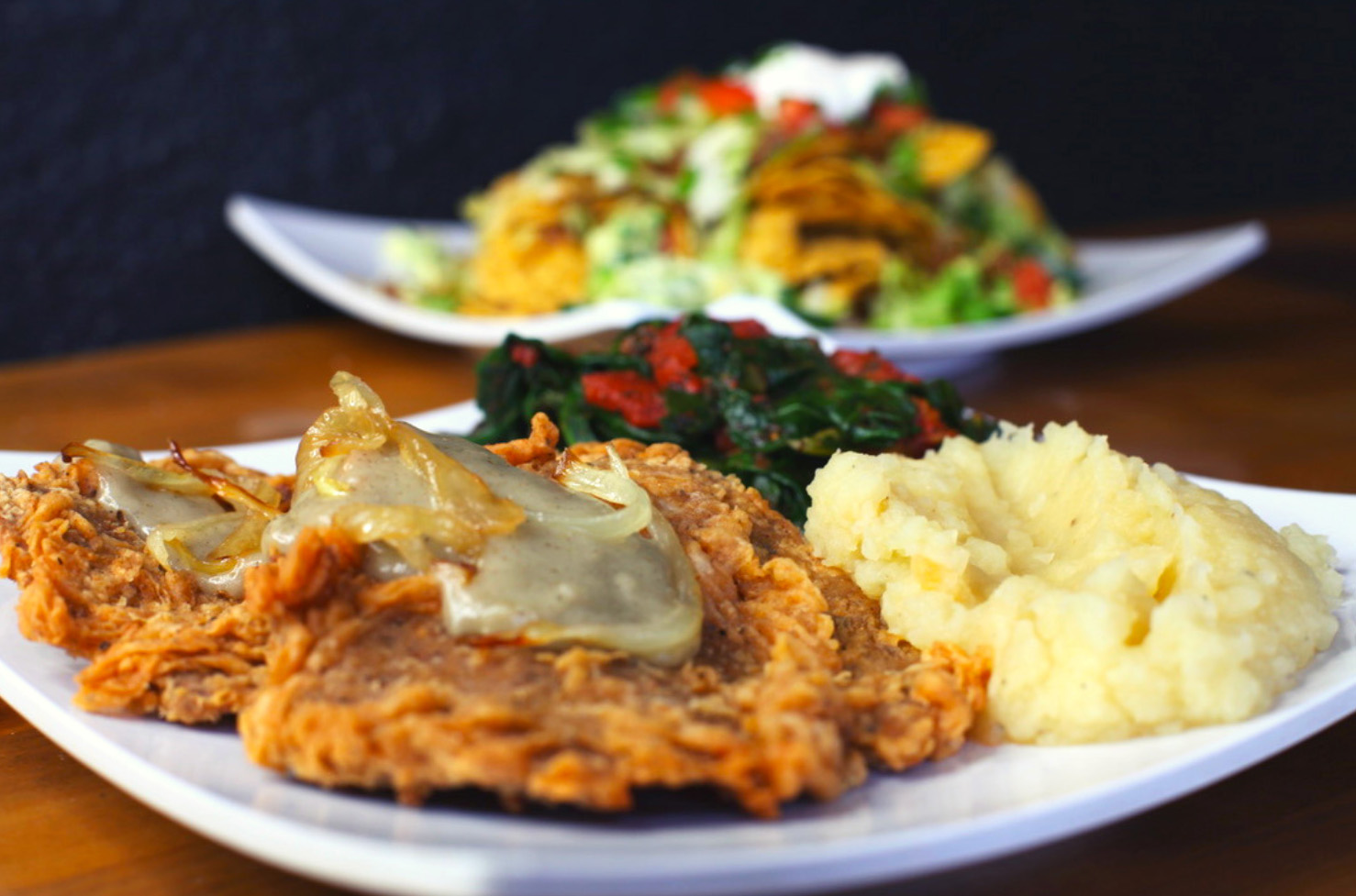 Food Truck
The Vegan Hood Chefs is a Black-owned vegan food truck serving the Bay Area. The food truck's goal is to share nutrition education (including free cooking demonstrations) with communities of color by showcasing how flavorful healthy food can be. Food items vary, but expect to find soul food flavors like mac 'n' cheese, chicken & waffles, and sweet potato scrambles on the menu. Recent food specials have included jackfruit hot wings and stuffed butternut squash.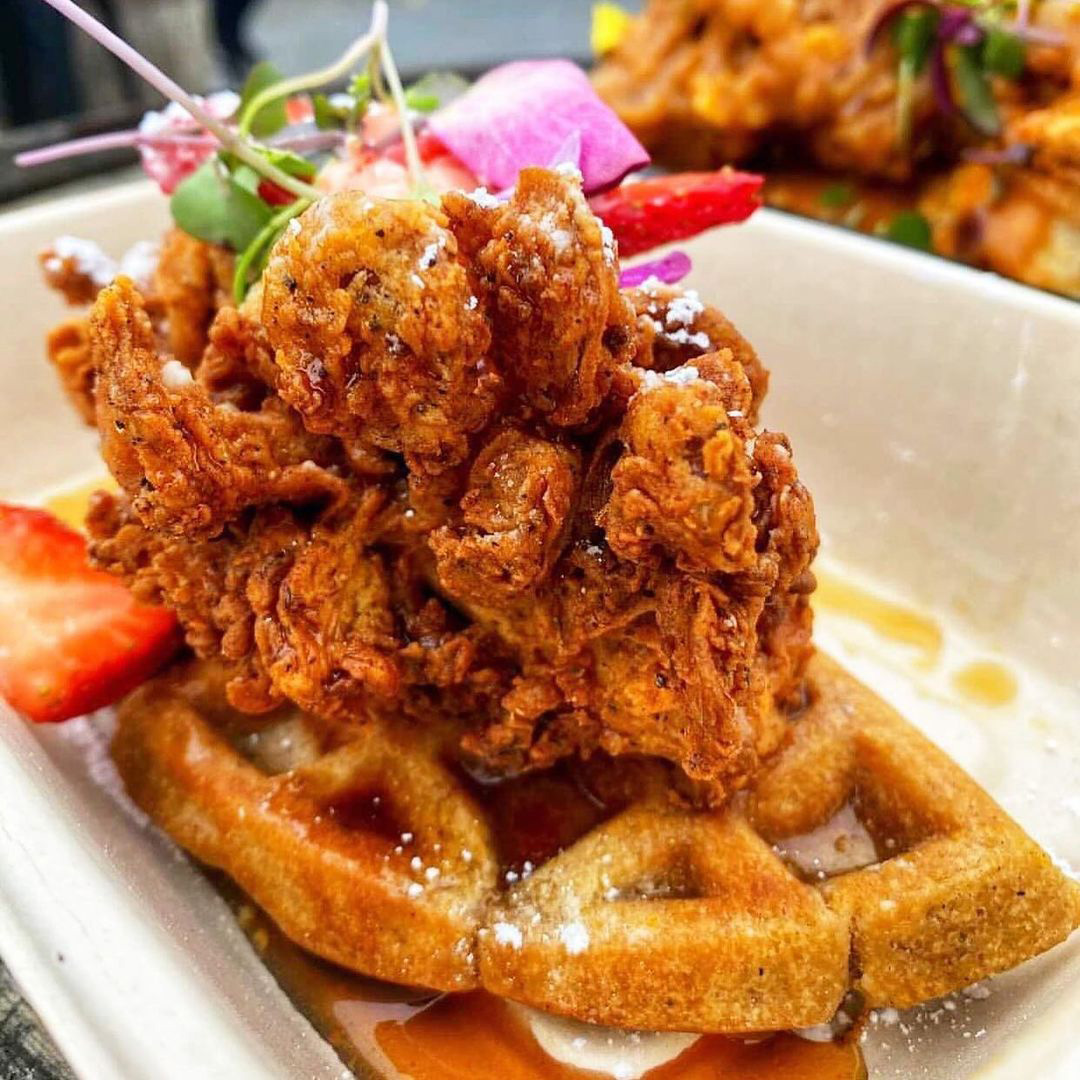 Emeryville
This Black-owned vegan restaurant serves up smoothies, acai bowls, and juices out of its shop in Emeryville. Bougie Smoothie focuses on serving organic, alkaline food and drinks, with several menu items containing sea moss. In addition to the extensive beverage menu, Bougie Smoothie also offers a small selection of food items, such as avocado toast and veggie sandwiches.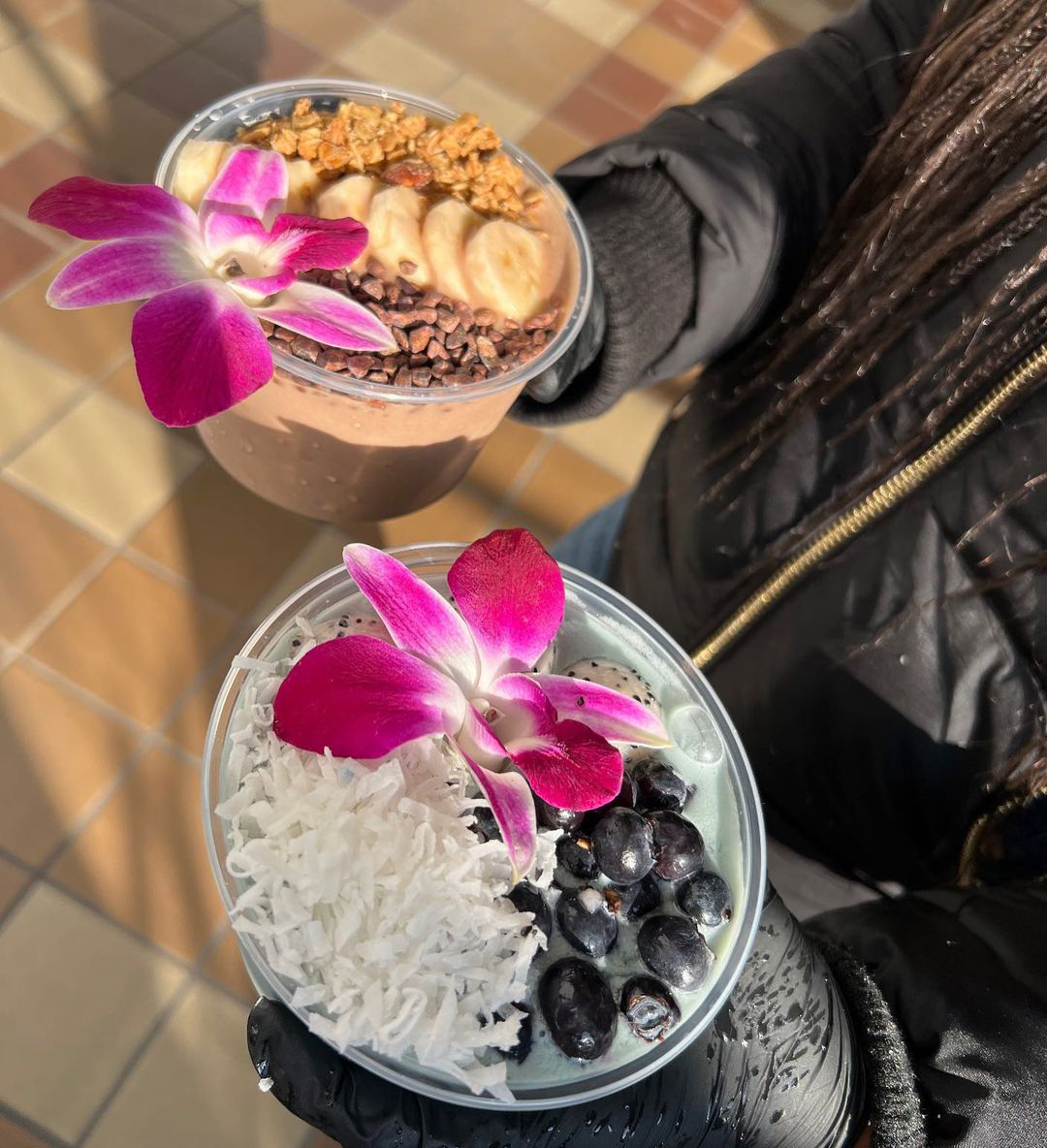 Oakland
Malibu's Burgers is the place to go if you're looking for classic American fare. Double vegan burgers, fried chicken sandwiches, milkshakes, and any variation of loaded fries or tots you desire decorate the menu at this Black-owned vegan restaurant. Customer favorites include the Bottom Fries (an Impossible patty, Follow Your Heart American cheese, caramelized onions, and two house-made sauces over fries and tots) and the Needy Meety (a bacon cheeseburger on a pretzel bun). Malibu's Burgers also offers a breakfast menu exclusively on the weekends.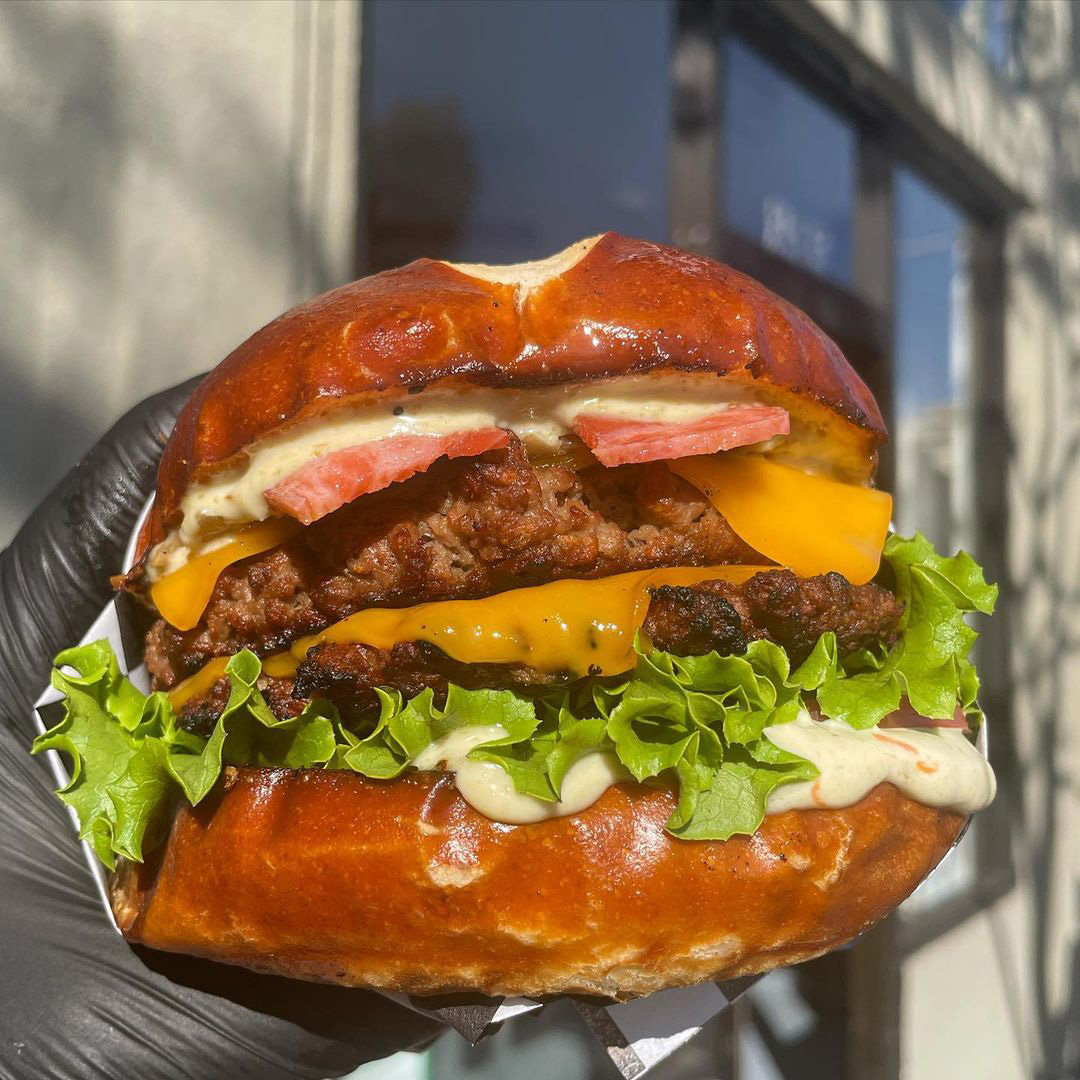 Oakland
Vegan-Friendly
This queer- and Black-owned vegan restaurant in Oakland serves up some of the best smoothies and acai bowls in town. Everything is vegan at Super Juiced aside from the local honey used as a topper on their acai bowls. The entire menu is 100% organic, gluten-free, and fully seasonal, using produce sourced from small California farms. Make sure to try one of their lattes with house-made nut milk!
Images courtesy of restaurants