It's 3pm and you're feeling snackish. Sure, you could reach for that bag of chips like you always do, or you could switch up your grazing routine and opt for an inventive swap made from crunchy corn, seasoned chickpeas, crispy green beans, or ancient grains instead. If you're ready for a change, level up your snacktime with these nine tasty chip alternatives.
Crunchy Corn Snacks
Move over, Pringles! LOVE CORN is a delicious crunchy snack made with simple ingredients and bold flavors. A great party snack, the tasty flavors keep us coming back for more. These craveable, crunchy kernels come available in Sea Salt, BBQ, Salt & Vinegar, and Habanero—a little something for everyone.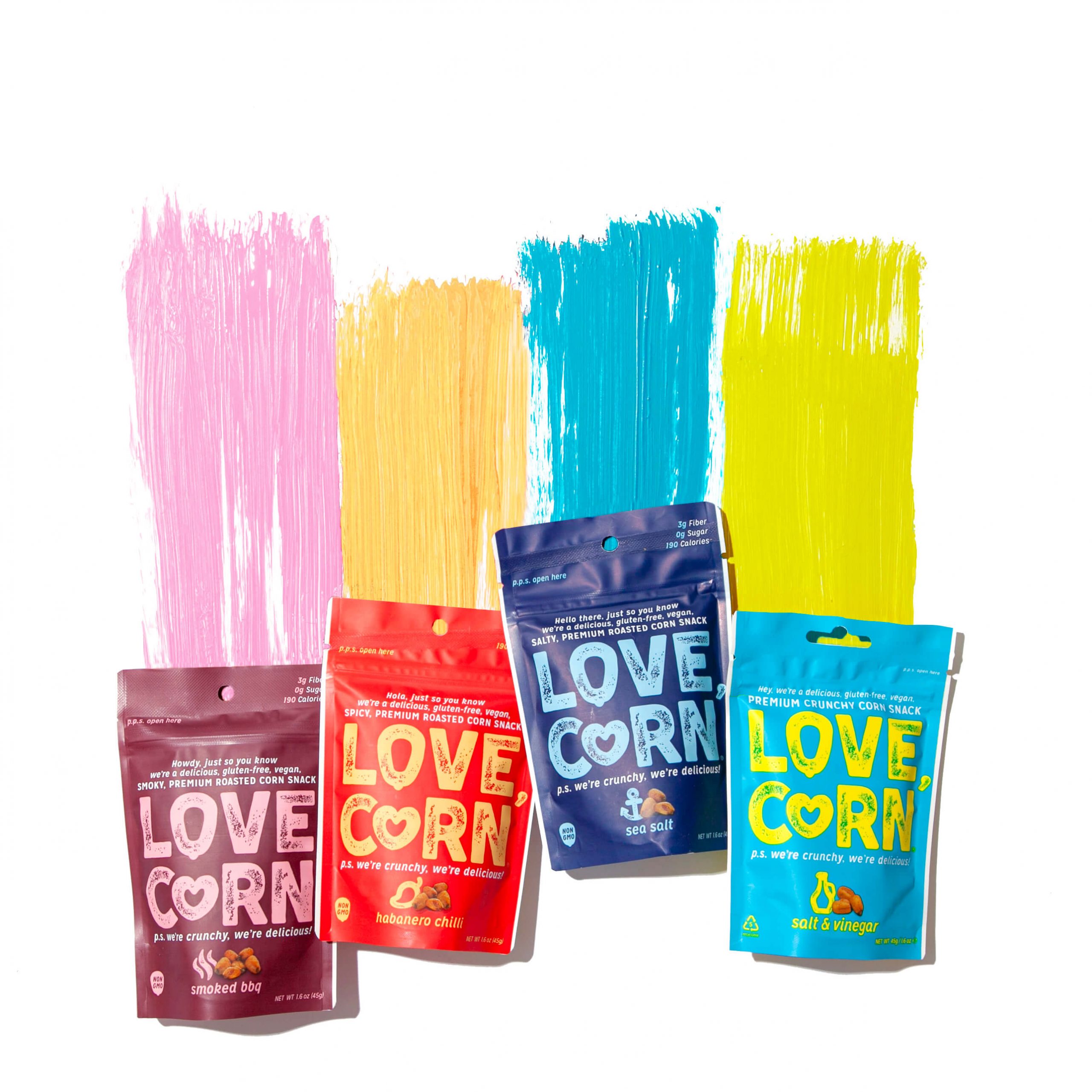 Chickpea Snacks
Made from chickpea flour, these snack puffs pack a little extra protein and fiber into our midday nosh sesh. Found in several flavors, it can be tough to choose just one. Currently, we're diggin' the Nacho Vibes and Sriracha Sunshine.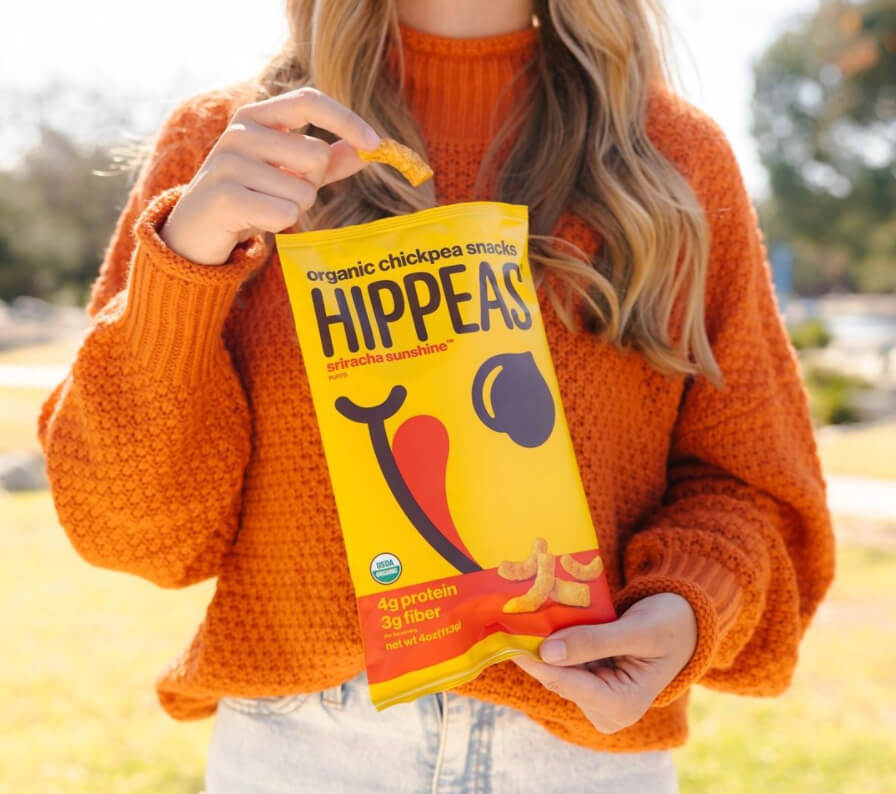 Veggie Crisps
Portable veggies? Sign us up! Dirt Kitchen offers several veggie and nut blends for health-centered snacking. Packed with garlic and lemon notes, the Green Beans and Roasted Almond mix is straight fire.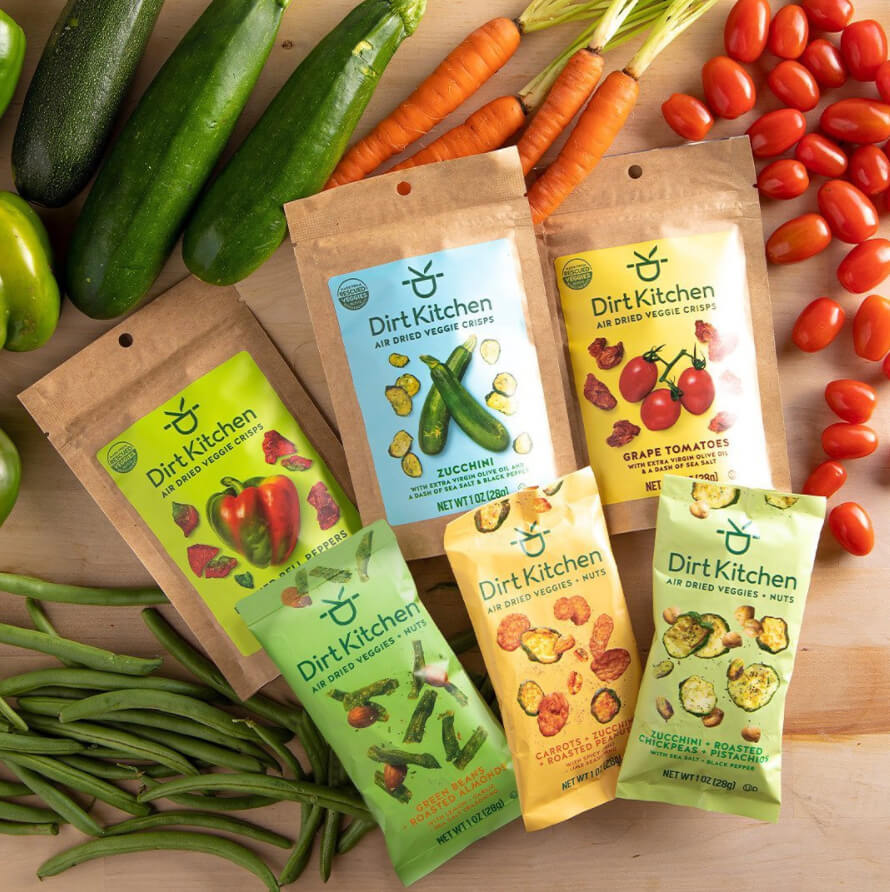 Veganpop
Available in flavors ranging from Curcumin to Sweet & Salty, Vegan Rob's has a popcorn selection for every snacking occasion. We love munching on this popcorn and catching up on our favorite Netflix shows.
Carrot Chips
This brand offers fruit and vegetable chips aplenty. Bare Carrot Chips pack a mega crunch and come through with seriously simple ingredients—just carrots and sea salt. Enjoy as is or pair with your favorite cruelty-free dip.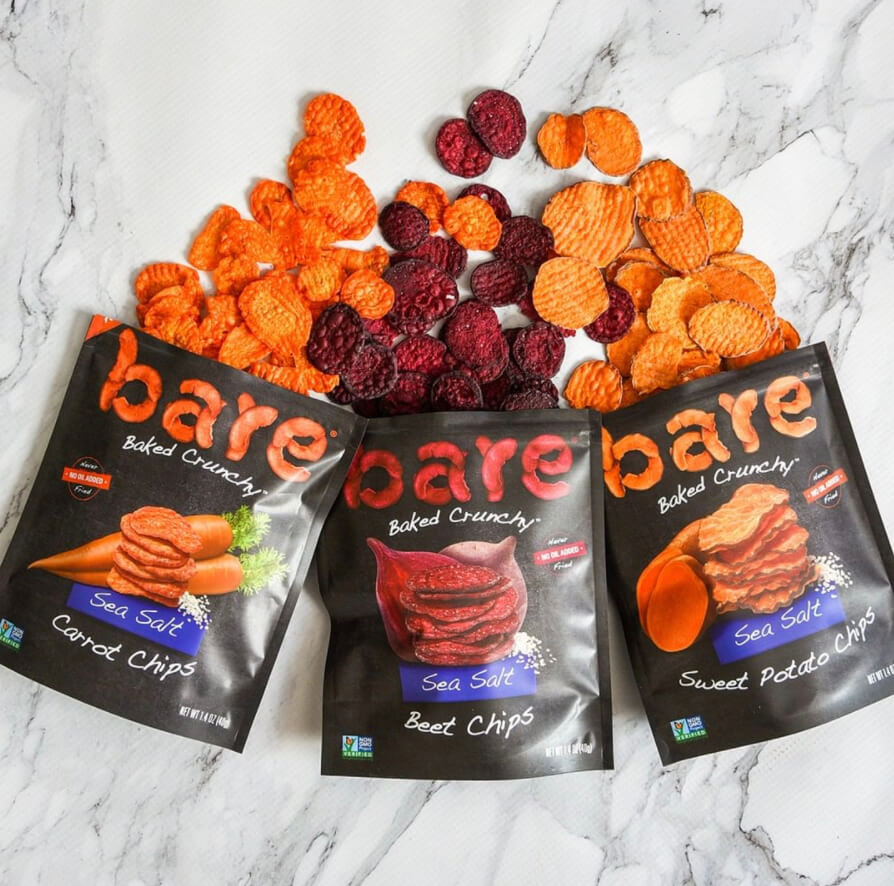 Ancient Grain Chips
These irresistible chips are packed with air-popped whole grain sorghum, brown rice, quinoa, and chia seeds. The all-vegan Pop Bitties are available in many tasty varieties. Vegan Sour Cream and Onion, anyone?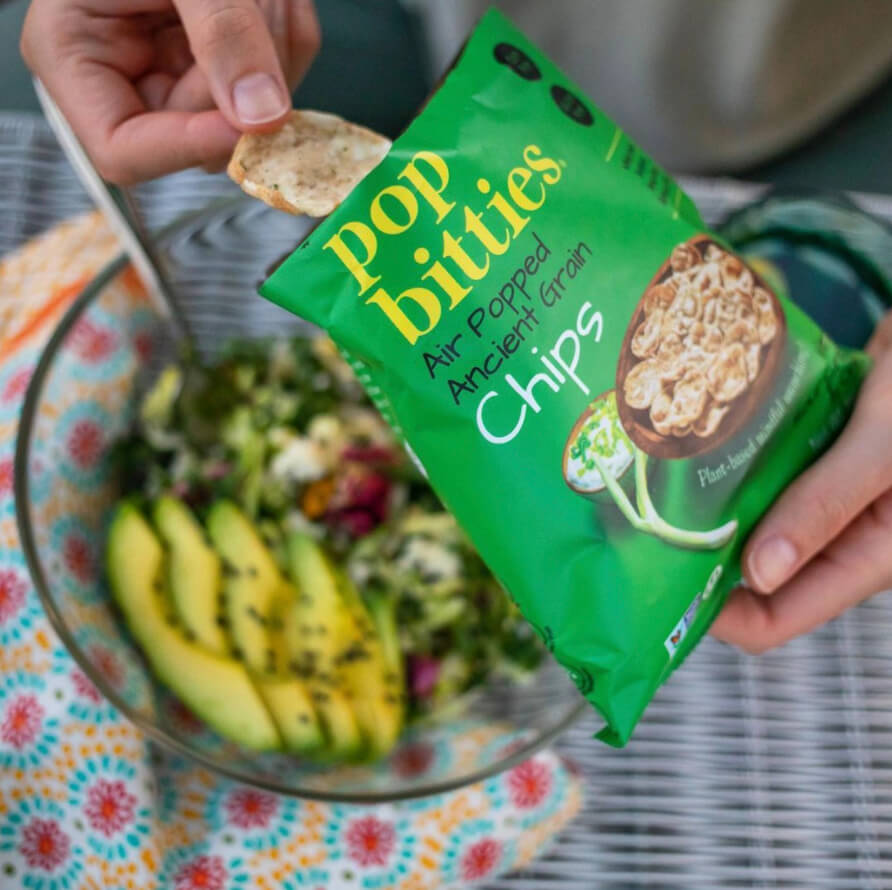 Crunchy Chickpeas
These roasted chickpeas are perfect for eating straight from the bag, but we like them atop soups and salads, too! We're obsessed with the Bombay Spice variety. Made with iconic Indian spices, how could we not be? Note, some flavors contain milk.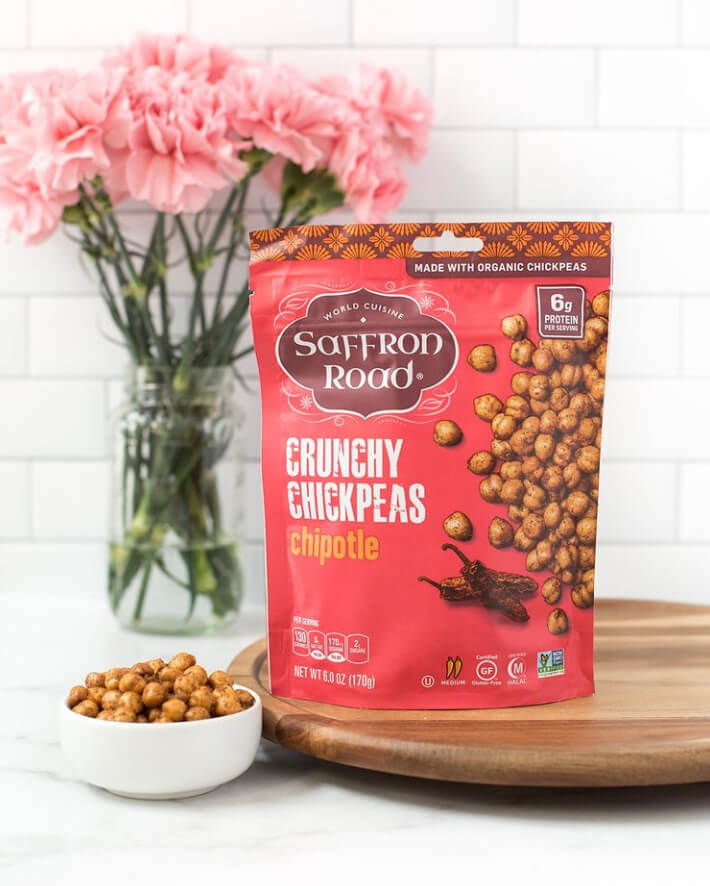 Apple Chips
Made with only one ingredient, these snacks bring simplicity to the table. The convenience of these shelf-stable, crunchy treats makes it super easy to eat your fruits. Try these in Ida Red or Granny Smith varieties.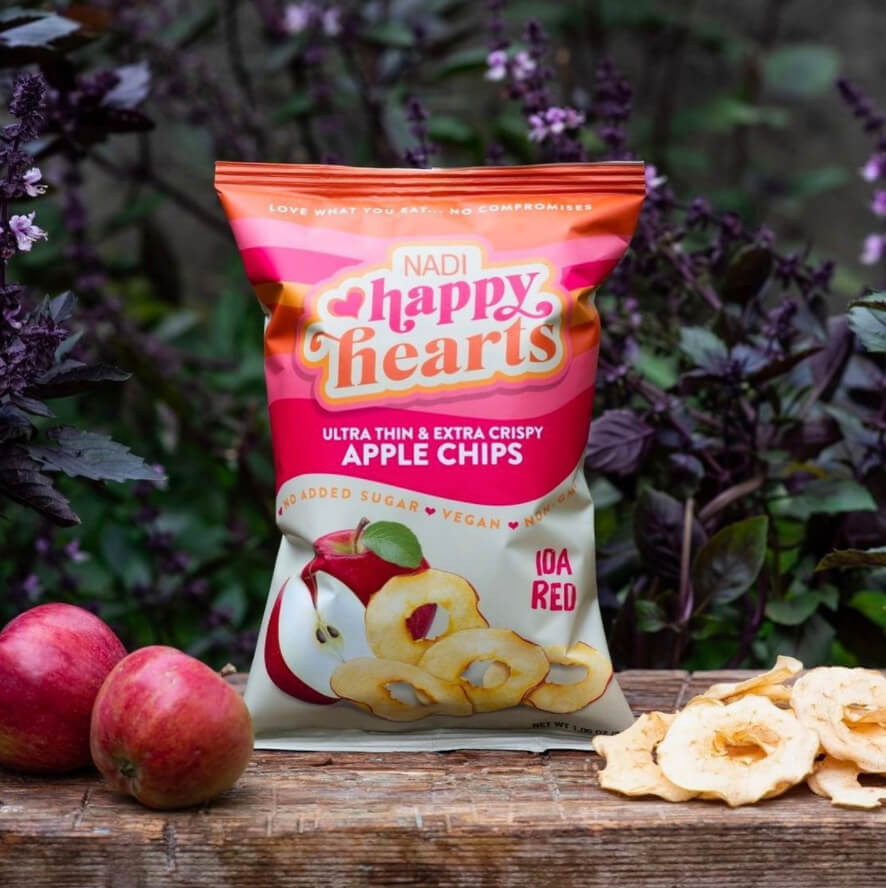 Pea Crisps
Packed with pea protein, Harvest Snaps lets you snack with a purpose. These crisps come in a variety of vegan-friendly flavors like Black Pepper. Note that some flavors contain dairy and are not vegan.