Ditch the plain vanilla and chocolate ice cream, and order something unique to celebrate on National Creative Ice Cream Flavors Day (July 1). Here's a list of vegan and vegan-friendly spots that craft clever takes on this classic favorite. Stop in or order online.
RELATED: Where to Get Vegan Birthday Cakes in Los Angeles
---
Join VegUP and Using My Privilege to take a stand against racism. Click here to learn more and donate now.
Cocobella Creamery
Hollywood
Vegan and gluten-free ice cream shop Cocobella has a wide range of ice creams, including some creative flavors. For example, they make a Lemon Poppy Cake (coconut milk base), which features lemons, poppyseeds, and crumbled pieces of their vanilla sponge cake, along with The Elvis (oat milk base)—vanilla ice cream with pieces of freshly baked banana bread and a sunflower seed butter swirl.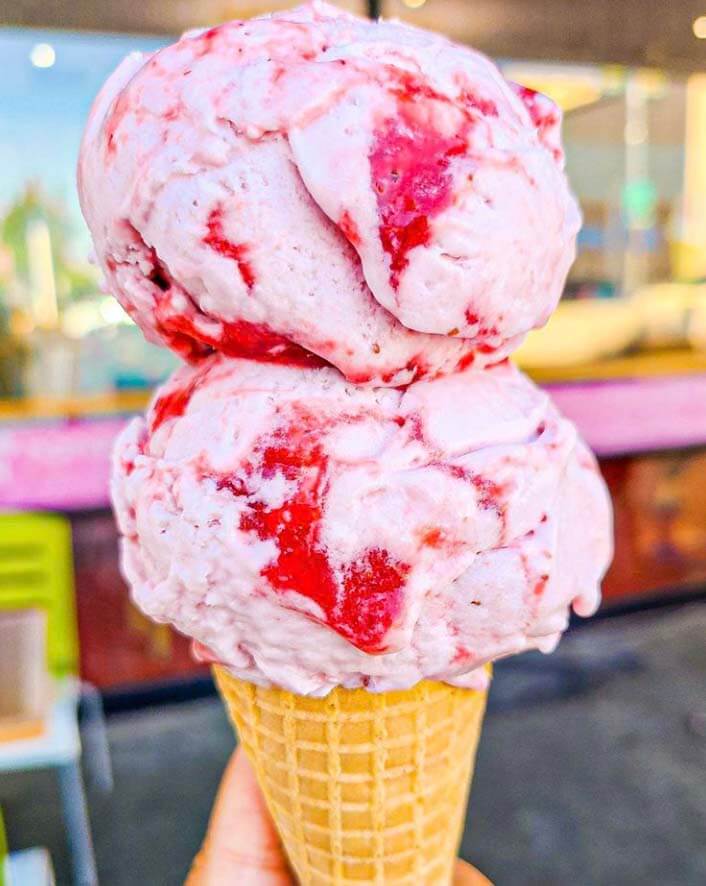 Ginger's Divine Ice Creams
Culver City
Vegan-friendly Ginger's offers a few vegan flavors made with coconut milk and coconut cream. One original take of theirs is the Vegan Pickled Strawberry & Boysenberry. Cravings, anyone?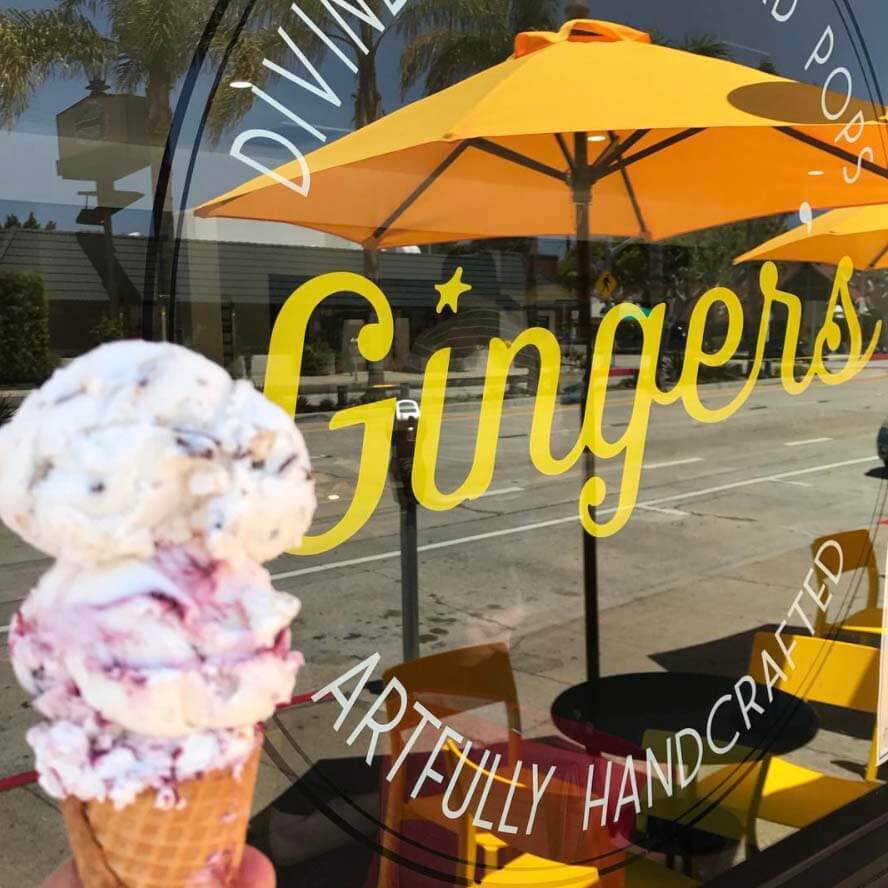 Hug Life
Garden Grove, Long Beach, and Orange
An all-vegan ice cream spot, Hug Life offers a variety of flavors, including traditionals as well as creative concoctions. One such is their Earl Great (gluten and nut-free), which is crafted with premium Earl Grey tea, and another is their Sesame Street (gluten and nut-free), which consists of Roasted black sesame with activated charcoal and a hint of dark chocolate.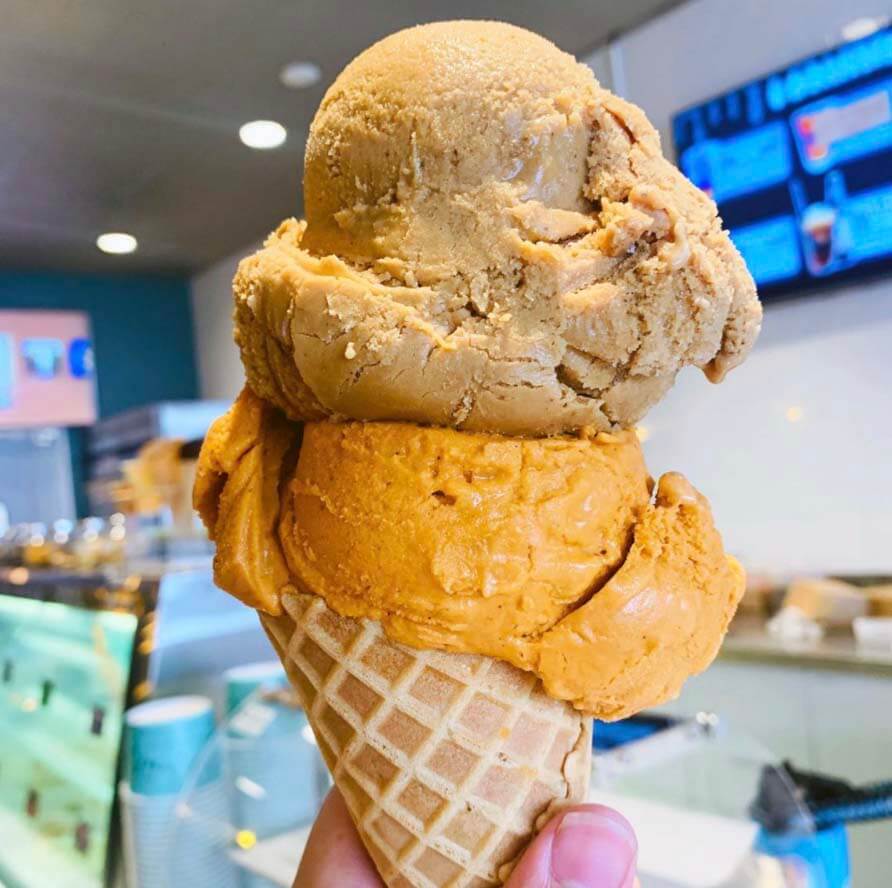 Magpies Softserve
Silver Lake and Tarzana
Vegan-friendly soft serve joint Magpies crafts several vegan options. The flavors change daily, but they pretty much always carry their vegan Corn Almond (almond milk base), along with at least one or two other unique vegan flavors.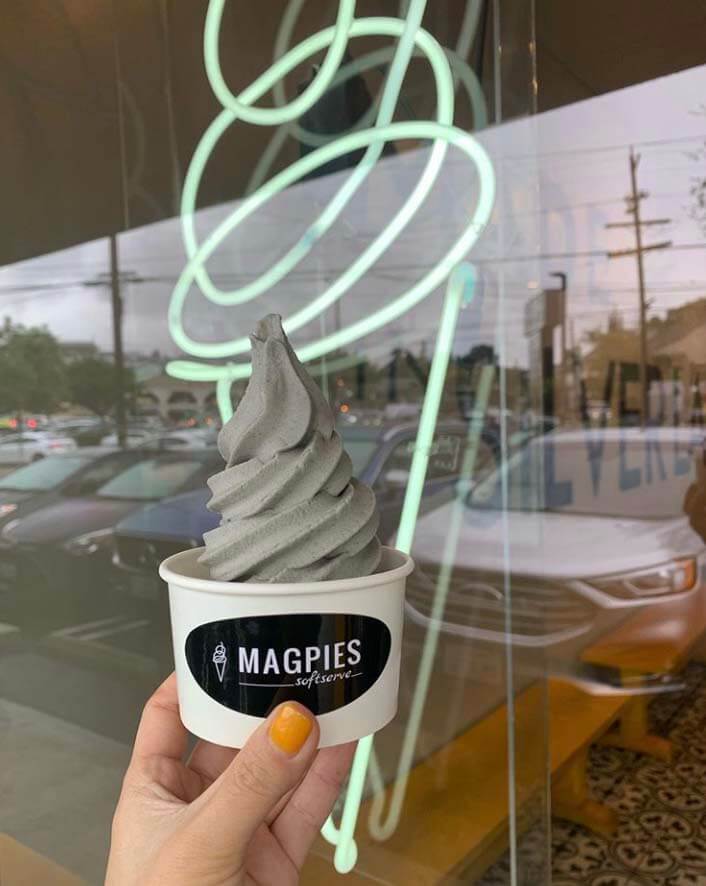 Van Leeuwen
Multiple Locations
As a vegan-friendly ice cream brand, Van Leeuwen offers several vegan options, including their Vegan Cookie Crumble Strawberry Jam and rotating seasonal favorites such as Vegan Planet Earth and Vegan Oat Passion Fruit & Ube Coconut Cookie.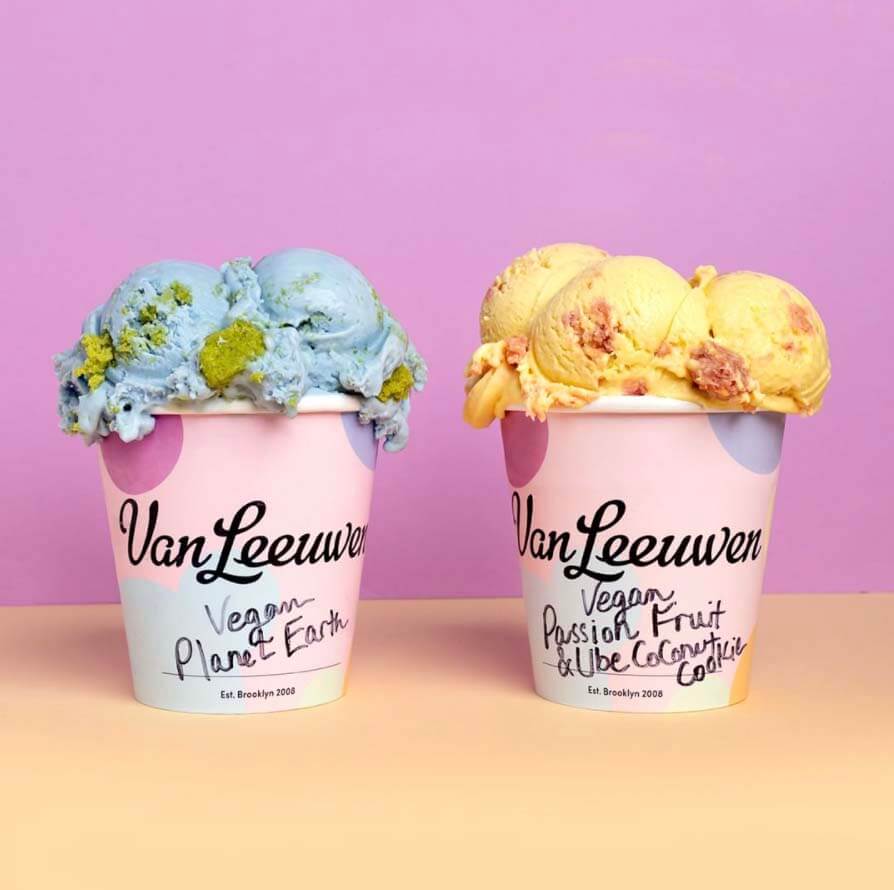 Wanderlust Creamery
Multiple Locations
Wanderlust is a vegan-friendly creamery whose unique flavors are inspired by places co-founder Adrienne Borlongan has been to or longs to visit, as well as by childhood memories. Two of these are their vegan staples—Sticky Rice + Mango (created using house-made rice milk, coconut cream, and swirls of Alphonso mango) and Gianduja (whose inspiration comes from Piedmont, Italy). The latter is crafted with pure cacao and hazelnut paste.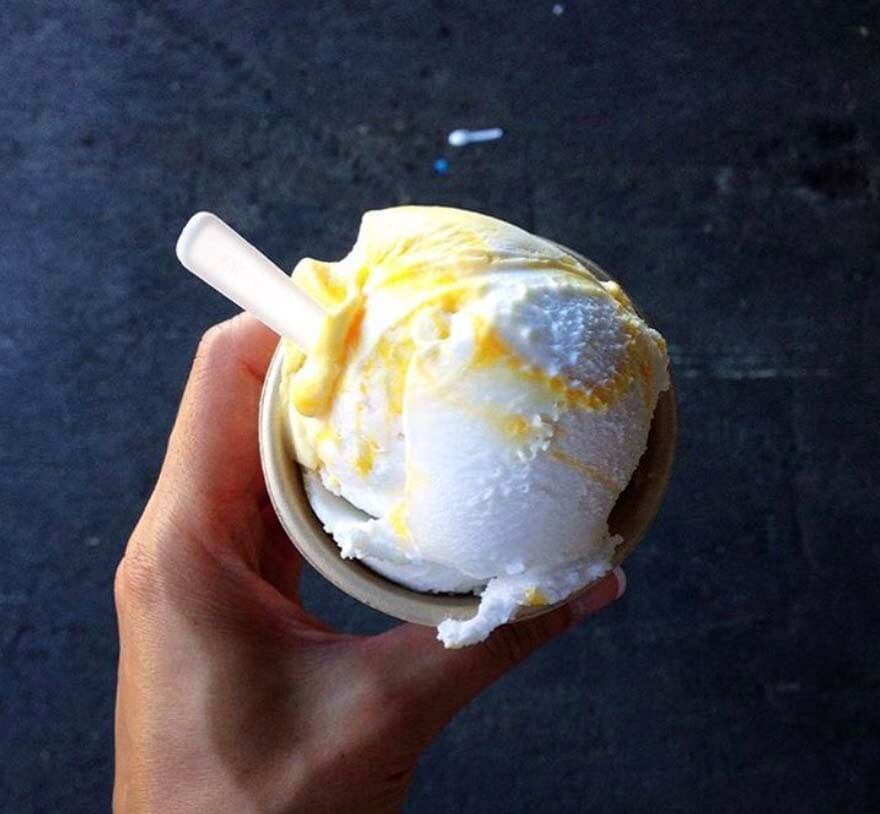 Photo credit: @tastefulpantry on Instagram
Yoga-urt
Echo Park and Glendale
Yoga-urt makes a long list of vegan, gluten-free, and soy-free probiotic soft serve, which includes some creative flavors. These rotating treats to watch for are their Lavender Blossom, Radiant Golden Rose, Ganesha's Sweet Greens, and Purple Power.