Sometimes, it's ok to be extra and go all out. It's ok to order a loaded sundae instead of just a plain scoop of ice cream.
Here are six spots for vegan ice cream sundaes in the LA area.
Cocobella Creamery
Hollywood
At the vegan ice cream shop Cocobella Creamery, they have their Build-Your-Own Sundae. With this, you get to choose from their varying range of flavors for two scoops of ice cream, which is accompanied by choices of one pastry (brownie or vanilla cake—both of which are gluten-free), two toppings (chocolate chips, Maraschino cherries, rainbow sprinkles, and toasted almonds), and one sauce (hot fudge, salted caramel sauce, or strawberry sauce).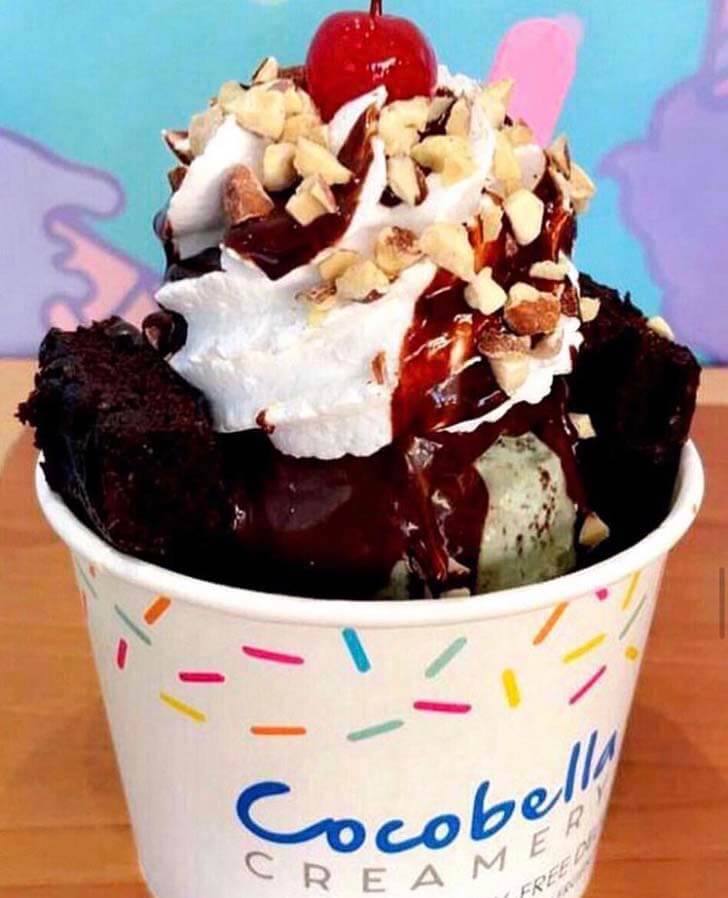 Hug Life
Long Beach, Garden Grove, and Orange
While not technically referred to as such, Hug Life's "Hug-A-Bowl" is essentially a sundae. You get three mini scoops served in a chocolate-dipped waffle bowl, topped with your choice of various nuts, cereals, cookies, whipped cream, and more, and a drizzle (coconut condensed milk, chocolate syrup, strawberry syrup, or chocolate magic shell).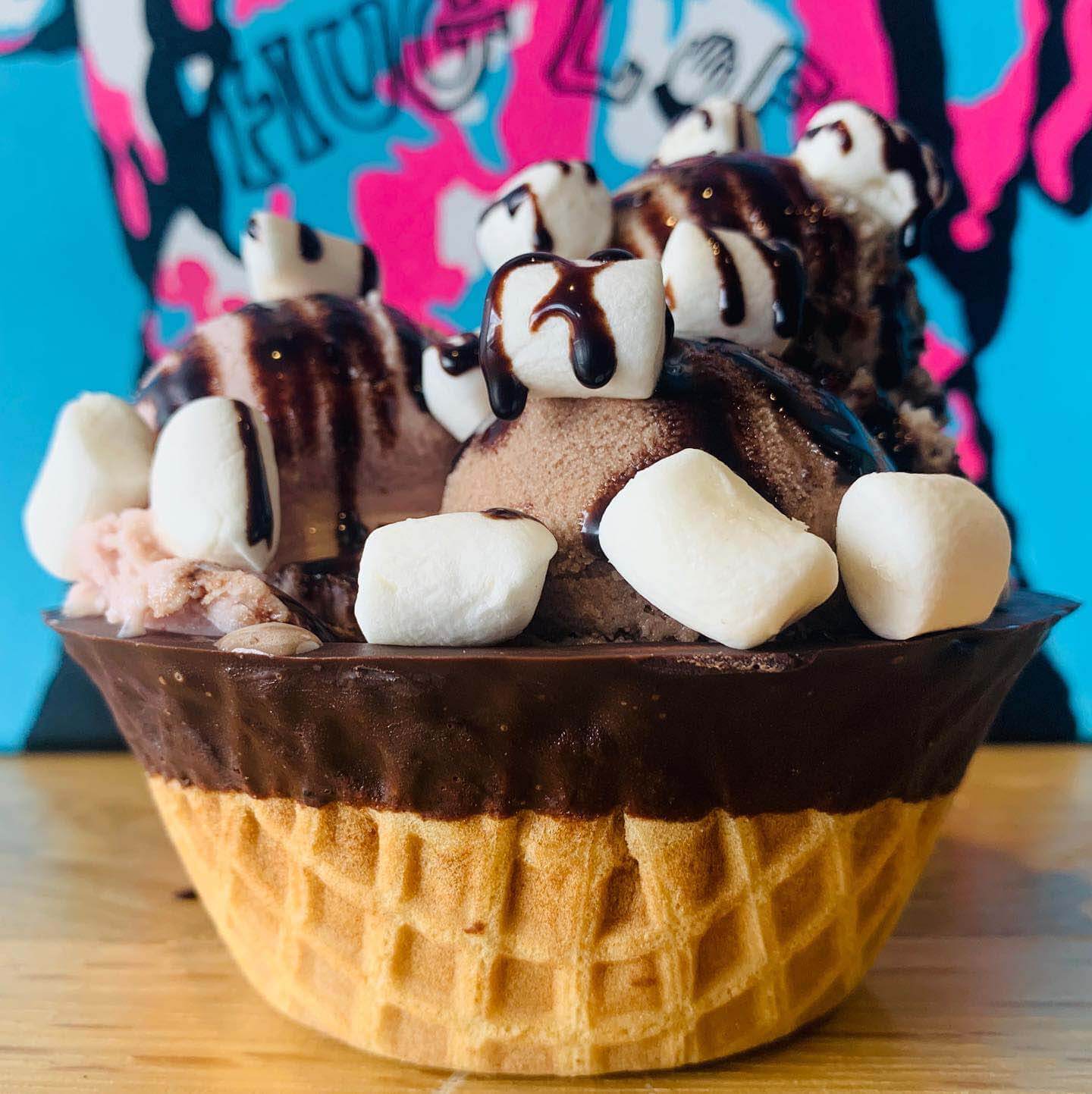 Sage Plant Based Bistro
Culver City, Echo Park, Pasadena, and Agoura Hills
Plant-based restaurant Sage has their Brownie Sundae as part of their dessert menu. This sweet treat consists of a baked gluten-free brownie topped with scoops of chocolate, strawberry and vanilla ice cream, with almonds and raw chocolate syrup to top it all off.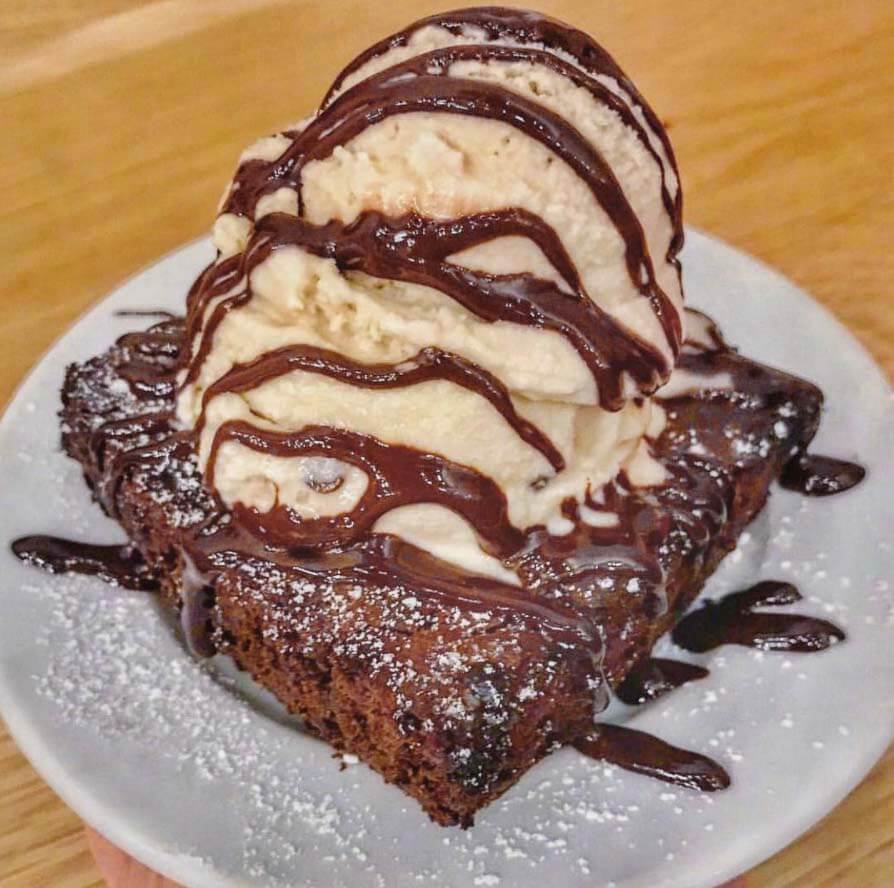 Photo credit: @msveganrose
SunCafe
Studio City
Vegan restaurant SunCafe offers a Brownie Sundae for dessert. Their brownie—which is made of wheat flour, organic cane sugar, cacao, house made vegan butter, and chocolate chips—is topped with coconut ice cream and chocolate sauce.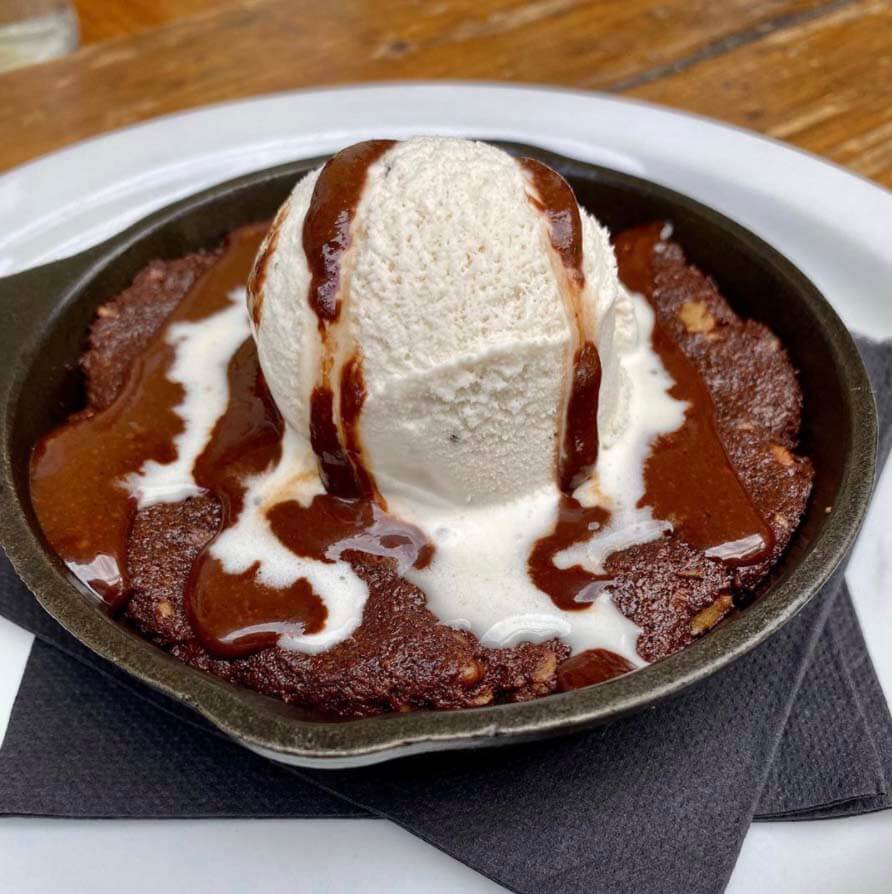 Van Leeuwen Ice Cream
Multiple Locations
Order a vegan version of the Mini Sundae at Van Leeuwen, and you'll get your choice of a vegan scoop (they have plenty of vegan ice cream flavors) and any three toppings. Their vegan toppings include hot fudge, walnuts, rainbow sprinkles, vegan whipped cream, peanut brittle dust, and chocolate sprinkles.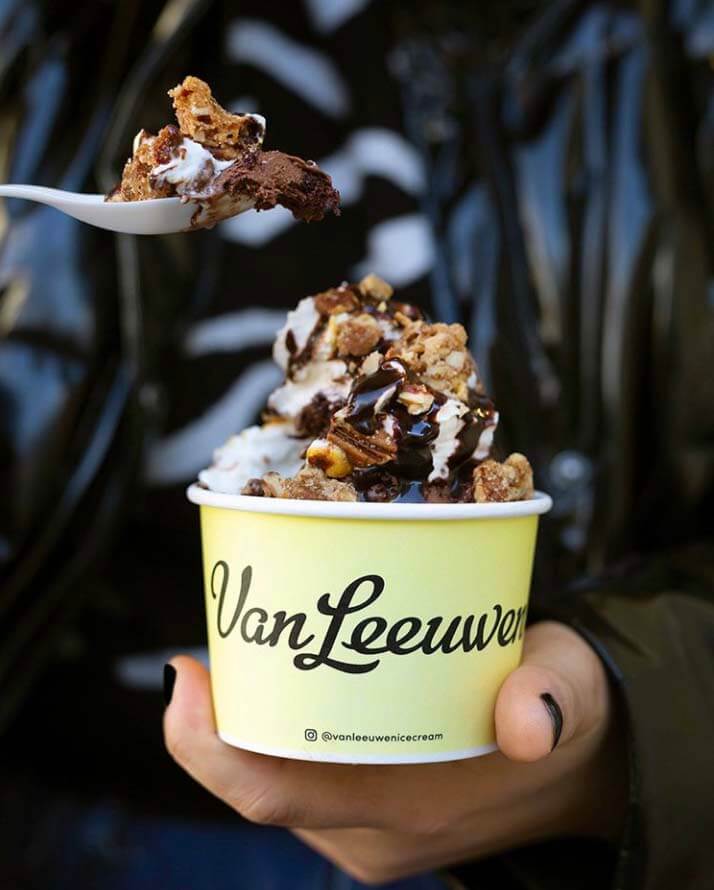 Yoga-urt
Echo Park and Glendale
Banana splits are indeed a type of sundae, and vegan soft serve shop Yoga-urt has a banana split on their menu. The dessert comes with your choice of three soft serve flavors, a banana, caramel and chocolate sauce, whipped cream, and almonds.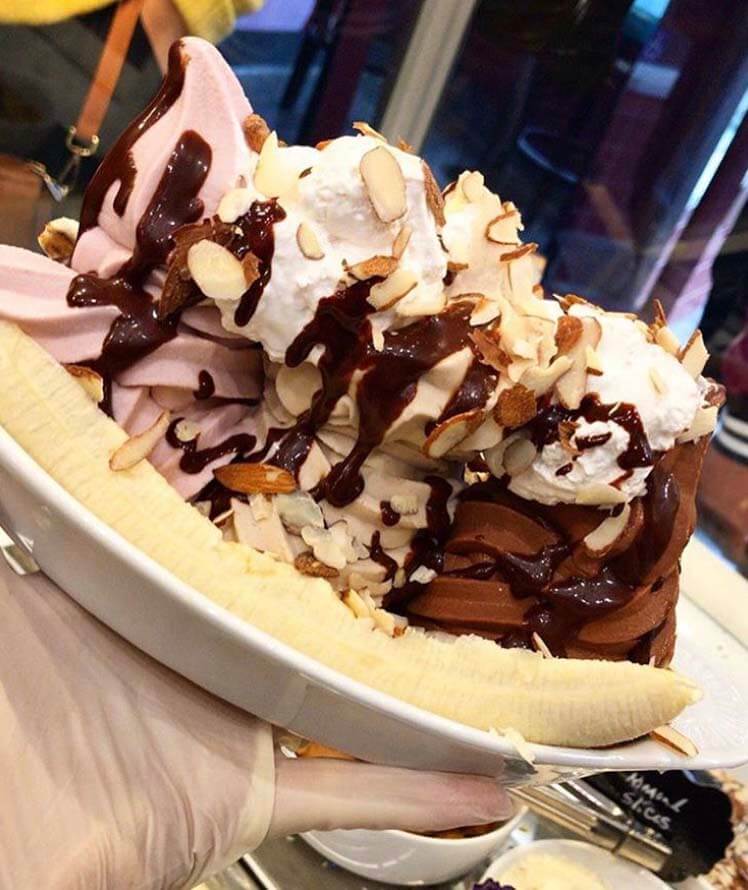 RELATED: 10 Vegan Thai Restaurants in Los Angeles
---
Want even more LA vegan food, news, and lifestyle content? Subscribe to VegOut LA Magazine!