LA is known for its diversity of cuisines, but these vegan Thai eats are next level.
Thai food is a Los Angeles staple. With hundreds of Thai restaurants in the city, it can be challenging to pinpoint which ones offer an exclusively vegan menu, using no animal-based sauces or eggs. Whether you're looking to play it safe with a classic Pad Thai dish or want to try something more out-of-the-box, these restaurants offer a different take on Thai cuisine that is all made with plant-based ingredients. Check out our list of vegan Thai restaurants in LA below!
Santa Monica, Marina del Rey, & Beverly Hills
With multiple locations scattered throughout Los Angeles, Thai Vegan deserves a spot at the top of your LA bucket list. Using only the freshest ingredients, Thai Vegan is committed to cooking up new interpretations of classic Thai favorites. In the neighborhood? Be sure to order their Pad Thai (an eggless version of the nutty savory Thai staple), Panaeng Curry, and house special, Glass Noodle Salad (thin glass noodles served with romaine lettuce, cilantro, tofu, peanuts, and a lime-chili dressing). You won't be disappointed!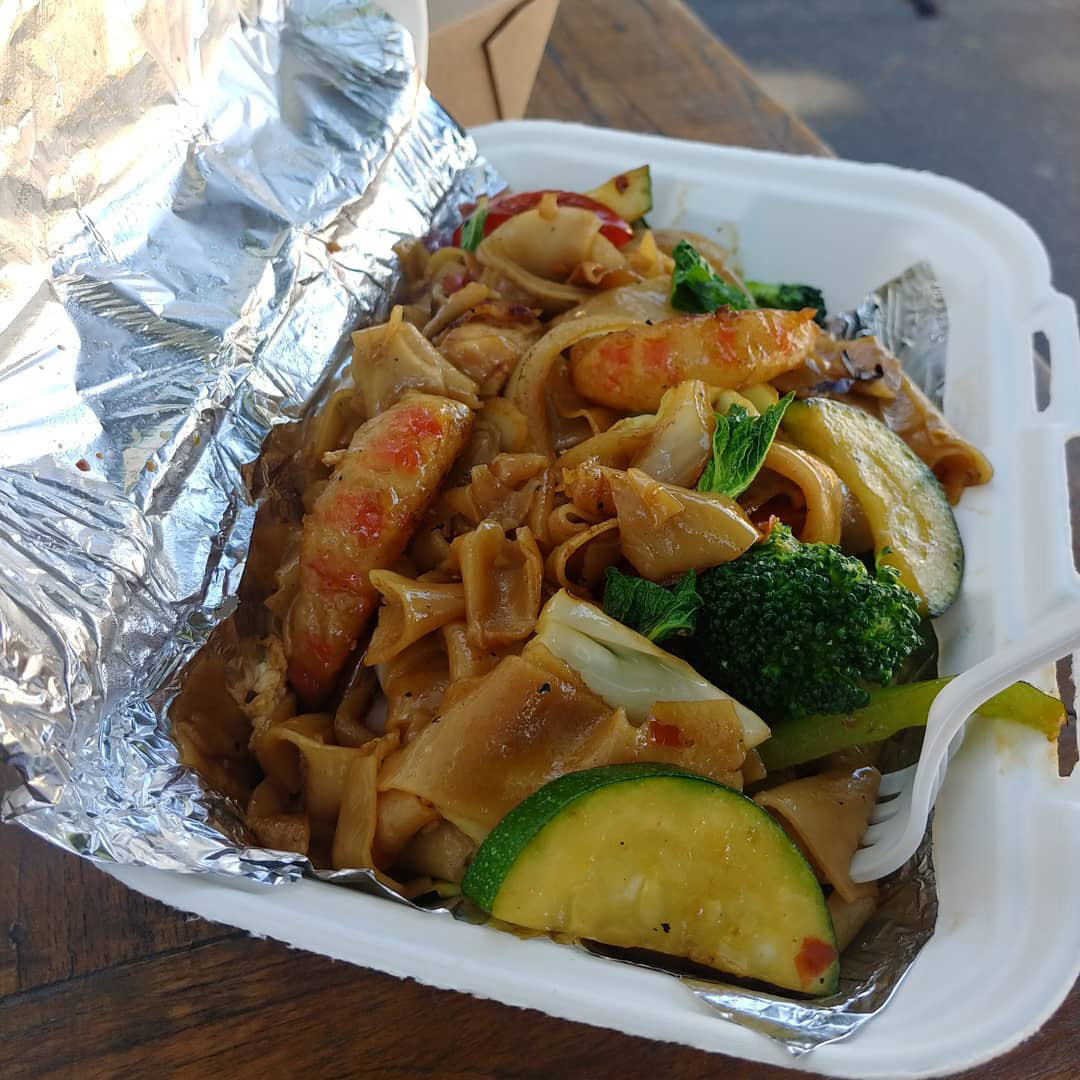 Photo credit: @vegan.srilankan
West Hollywood
This local gem certainly makes the cut as being one of LA's top vegan finds. All dishes at Araya's Place can be served with one of three protein options—seitan, vegan chicken, or tofu. Want to know what dishes locals are raving about? Start off your meal with the Summer Rolls—tofu, herbs, and crunchy vegetables wrapped in rice paper served with an excellent tamarind sauce and crushed peanuts—and move on to the inventive Lover's Curry, made with avocado, squash, bell pepper, and sweet basil.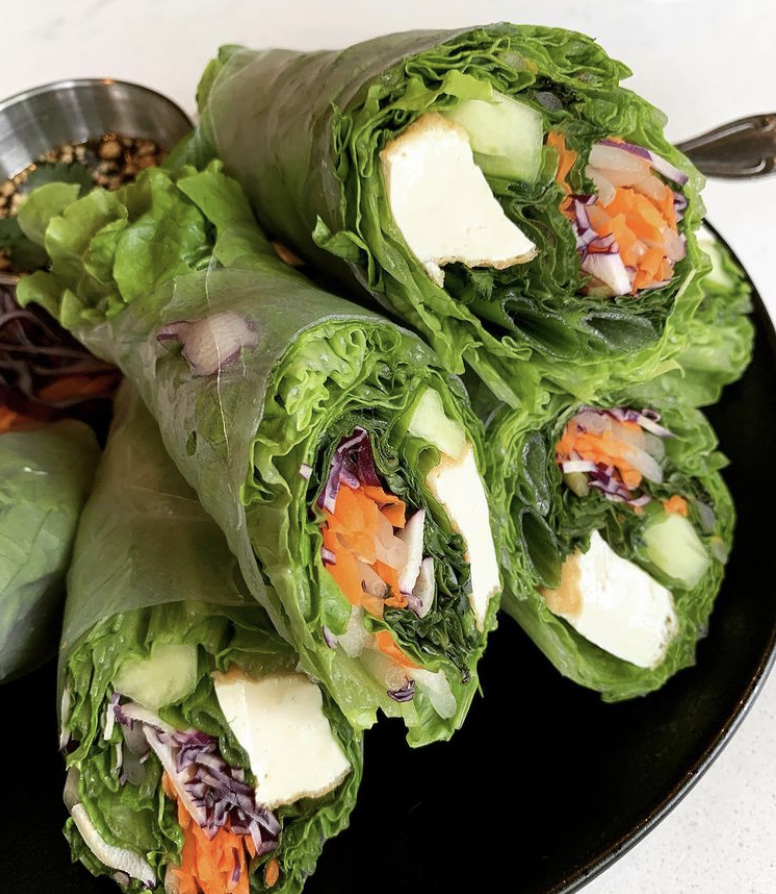 Los Feliz
Salaya Plant-Based Kitchen offers the best of both worlds, serving up some Thai delicacies, while still incorporating American classics into their menu. Women-owned, this fusion restaurant boasts homemade vegan sauces and cheeses, as well as a wide selection of tasty dishes to choose from. Can't narrow down your order? Try one of their house specialties, such as Crispy Fish Panang Curry (deep-fried veggie fish and veggies in a coconut milk panang sauce) or their "Dumplings in Green Curry." If you want a bit of heat, order the Papaya Salad. With tomato, green beans, peanuts, papaya, and more in a lime-chili dressing, this makes an excellent side dish!
Beverly Grove
This Asian fusion restaurant located in Beverly Grove also packs a flavorful punch. Offering Thai classics alongside American favorites, Vegan Glory has something for everyone. Craving some spicy and tangy Thai flavors? Go for Vegan Glory's Spicy Eggplant dish (fried eggplant sautéed with chili garlic paste, sweet basil, onion, and bell pepper) or their Glory Noodles (flat rice noodles stir-fried with fresh chili, vegetables, and sweet basil). Both are served with your choice of soy chicken, soy pepper steak, seitan, soy fish, or tofu. On the American side, be sure to try their Portobello Fries—thick Portobello mushroom cuts battered, fried, and served with spicy mayo.
North Hollywood
Using only organic ingredients and no white sugar, North Hollywood's Lotus Vegan offers an array of options. They even stock some unconventional items like quesadillas and hot wings. Looking for authentic vegan Thai food? Taste-test their Pad See Ew (flat rice noodles served with broccoli, garlic, and bean sprouts), and their Pra Sam Rod (breaded deep-fried vegan fish topped with a sweet and tangy chili sauce, vegetables, and pineapple). Hungry for dessert? Lotus Vegan has a sweet and classic Sticky Rice with Mango option that is the perfect way to end your meal.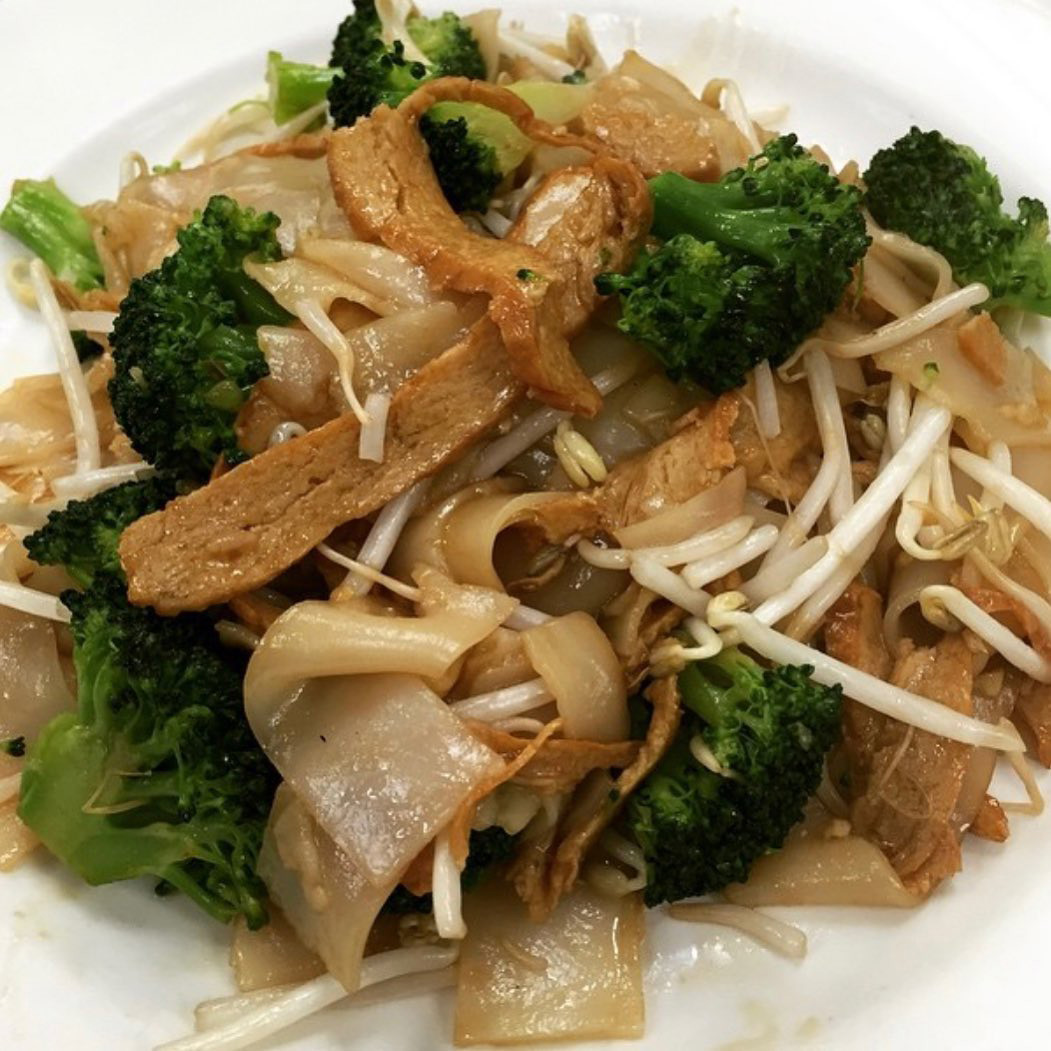 Los Feliz
Serving breakfast, burritos, Thai food, and more, Green Leaves Vegan certainly offers a lot of options, perfect for any occasion. Putting an exciting twist on Thai flavors and classic dishes, Green Leaves has some seriously inventive bestselling plates, including their Rock & Roll Noodles (with wild rice noodles, tofu, chili, basil leaves, and veggies) and their Melody Stir Fry (with tofu, veggies, bean sprouts, and savory seasonings). Feeling thirsty? Try their Fresh Coconut Juice or Thai Tea.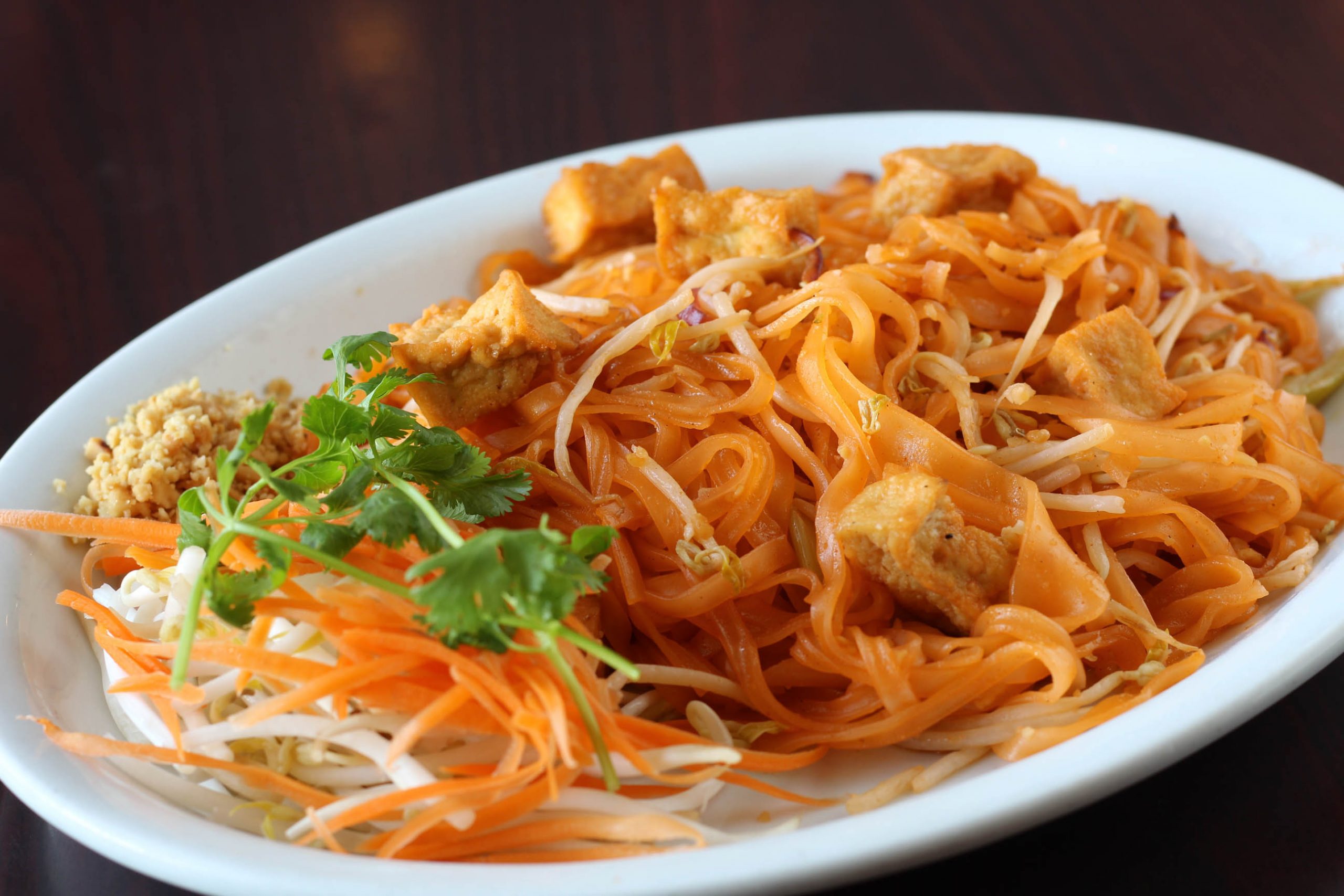 Del Rey
LA Vegan is not limited to Thai food, but they definitely specialize in making it! With a diverse menu of flavors from around the world, LA Vegan's delicious plates are sure to impress everyone. On the Asian side of their offerings, be sure to try the Green Mango Salad (green mango, carrot, red onion, green onion, cashew, tofu, and coconut flakes tossed in spicy lime sauce) or the fan-favorite Seaweed Rolls (tofu, glass noodles, carrots, and shiitake mushrooms stuffed in deep-fried nori sheets). Feeling adventurous? Order a selection of dishes and enjoy them family-style so you can try all of their amazing plates!
Santa Monica
It doesn't get any better than Satdha! With a creative menu that builds off classic Thai flavors, Satdha is a must-try restaurant for any Angeleno. Choose from entrees like Mussaman Curry (fried tofu, potatoes, onions, and veggies in a roasted peanut curry sauce) and Catfish Eggplant (battered and fried eggplant with red curry paste, bell peppers, and Thai basil). Top your meal off with a Taro Tapioca Pudding—one of Satdha's dessert specialties—for a deliciously well-rounded lunch or dinner.