Sacramento may be the sometimes forgotten capital of California (no, it's not Los Angeles), but the lively city—with history-making highlights dated back to the Gold Rush era—has a lot more to offer than it's storied past. Sactown happens to be the number one almond producer in the world, California's largest "hipster" town, and America's "Farm to Fork" capital as the area ships produce all over the country and boasts over 40 local farmers markets. So, it's no wonder Sacramento would also be on the brink of becoming America's next vegan hot spot. We're rounding up some of the best vegan and vegan-friendly spots Sacramento has to offer.
VEGAN
Midtown
From one doughnut and ice cream enthusiast to another, Babes knocks it out of the park. The fully vegan and gluten-free spot makes their ice cream with a coconut base, and the doughnut flavors are swapped out each month. Even better, a stop here won't break the bank. With many vegan doughnut spots charging up to $5 a pop, the highest priced doughy treat on the menu is only $3.50, and that's for a fancier form cinna-twist. Current ice cream flavors include blackberry vanilla and mint chip, while this month's doughnut varieties include their take on vegan Lucky Charms and maple pecan.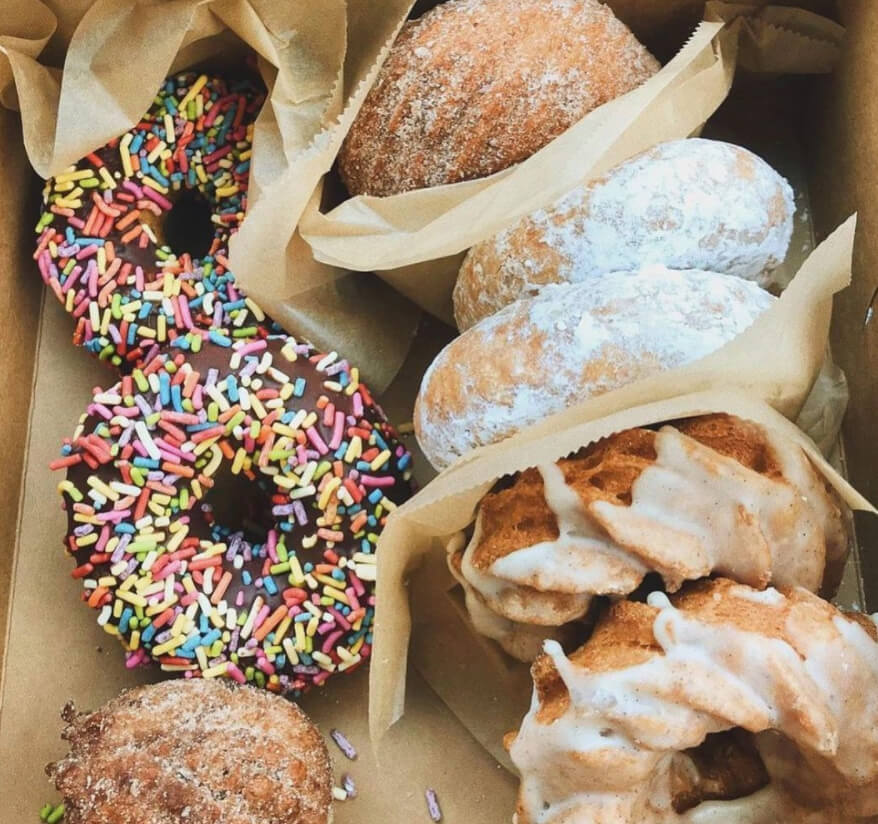 Photo credit: @marisabruno_ on Instagram
Pop-Up
Sweet Flour Bakery went 100% vegan just one year ago and has been thriving at pop-ups in the area ever since. Each pop-up around Sacramento hot spots and farmers markets features a rotating selection of yummy cookies, muffins, scones, and holiday-themed treats. Woman-owned, the mom of three behind the biz attests that the treats are also kid-approved. Her kids are big fans and taste-testers of all her baked goods.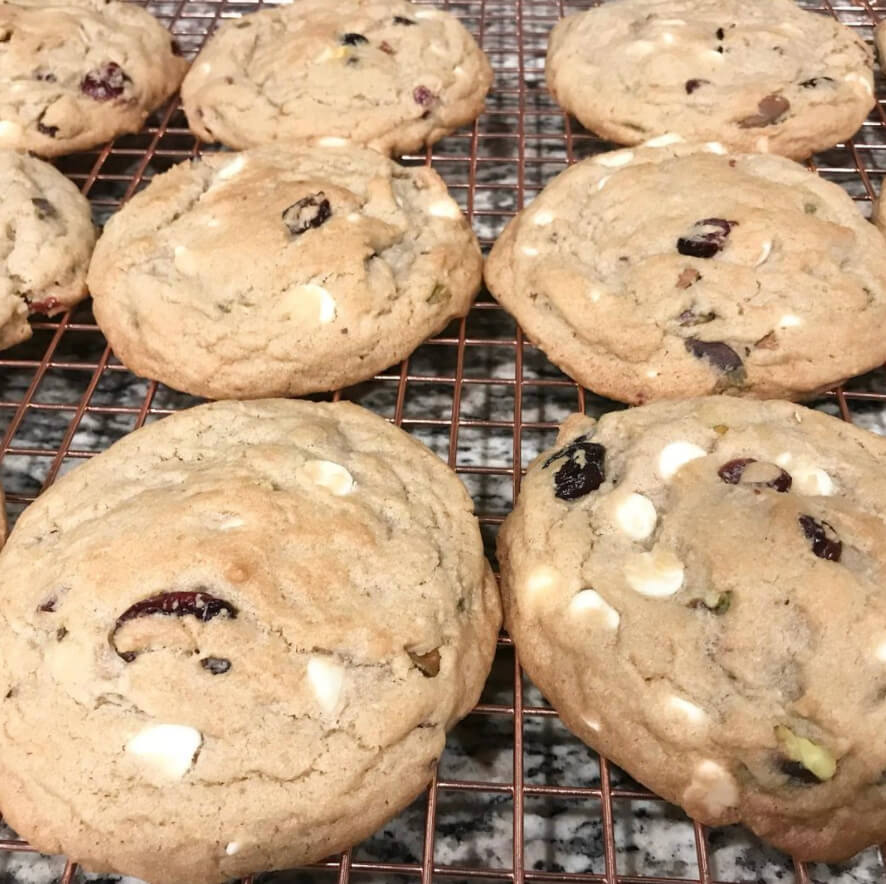 Oak Park (delivery only)
Founded after a trip to Europe, spent enjoying amazing dairy-free desserts, the team behind Conscious Creamery was disappointed that—aside from the usual sorbets—gelato scoops were hard to come by, and set out to create their own. Formulated by a classically trained chef, the delivery-only spot specializes in pints, bars, and gelato tacos that are just as delicious as they are beautiful to look at. They will soon be opening their "gelateria" in the Oak Park area for in-person visits.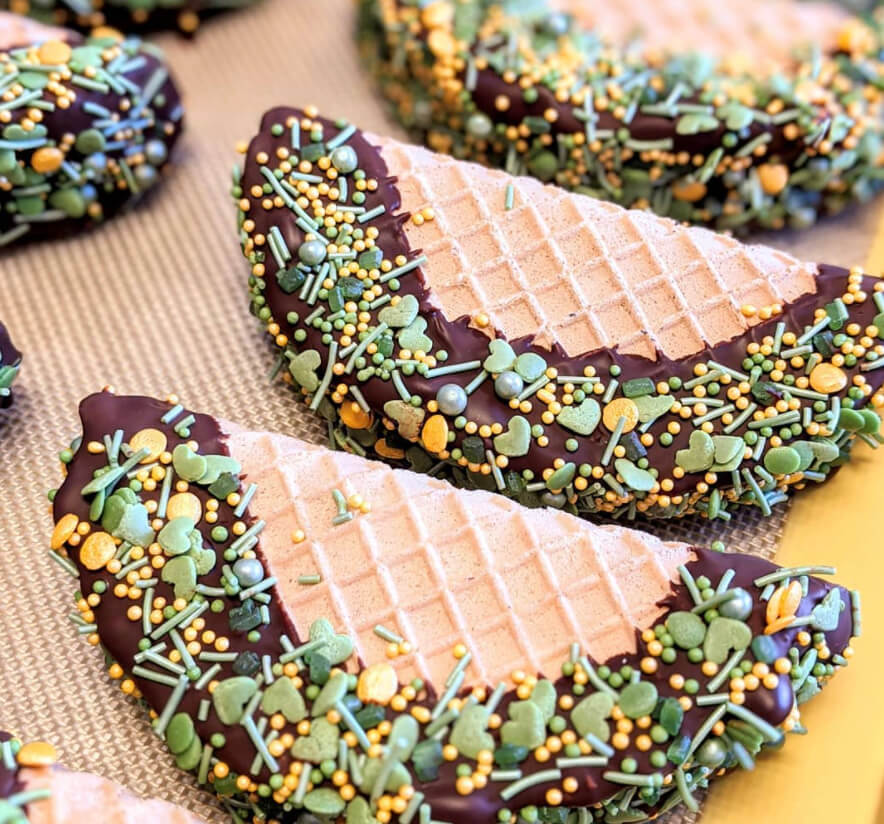 Food Truck
Bambi is currently on hiatus while they look for a new home, but be sure to show this amazing spot some love when they lock down their new permanent location. Previously operating out of a food truck and a local Sacramento diner, the small operation packs big flavor with their breakfast sandos and tacos, including the namesake Bambi taco filled with house-made mushroom beef, vegan cheddar, and crema slaw.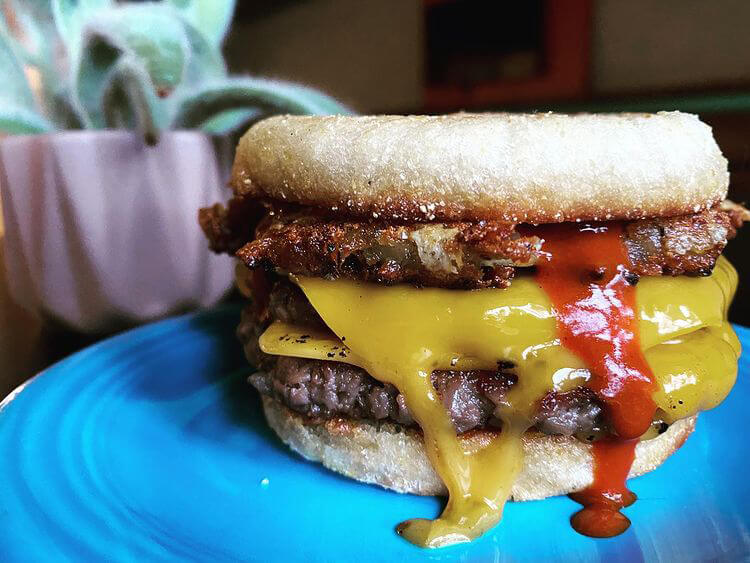 Pop-Up
Operating as a pop-up in the Bohemian Village area of Sacramento, 1837 Vegan is Black-owned and inspired by founder Pharoah's grandmother's street address in Pomona. The menu features a wide variety of soul food, comfort classics, and surprise innovations, including gumbo, enchiladas, tacos, orange chicken, and fruit cobblers.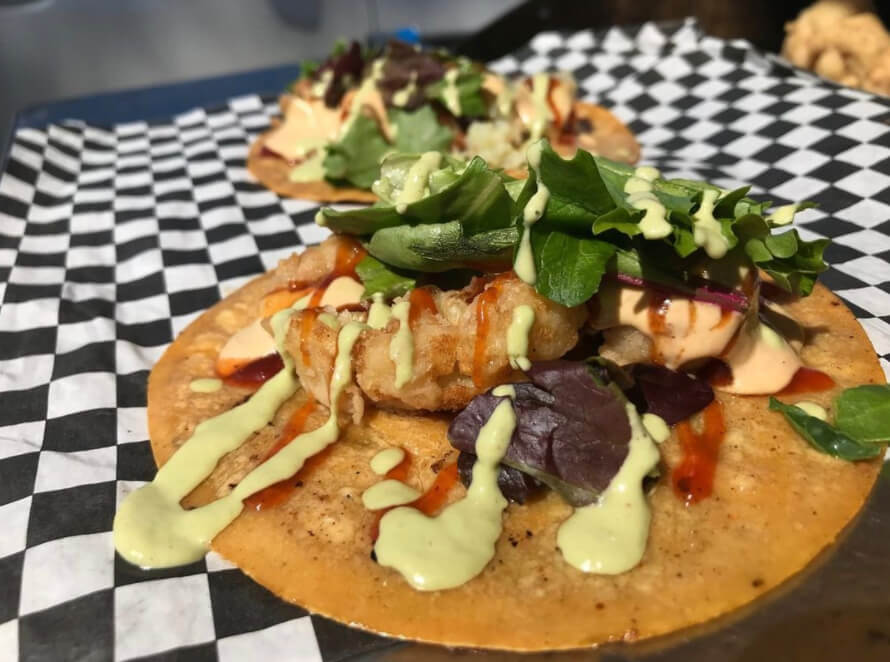 Capital District
LGBT-owned, Mud Pie Stand Vegan Bakery just recently secured its first permanent location with help from a successful Kickstarter campaign. The new spot will be located in the capital district, and while details on the opening are still hush, you can bet the spot will be serving up some jaw-dropping baked goods. A few of the menu highlights include thumbprint cookies, mud pie cupcakes, turtle bites, and cruffins—a croissant muffin. Yum!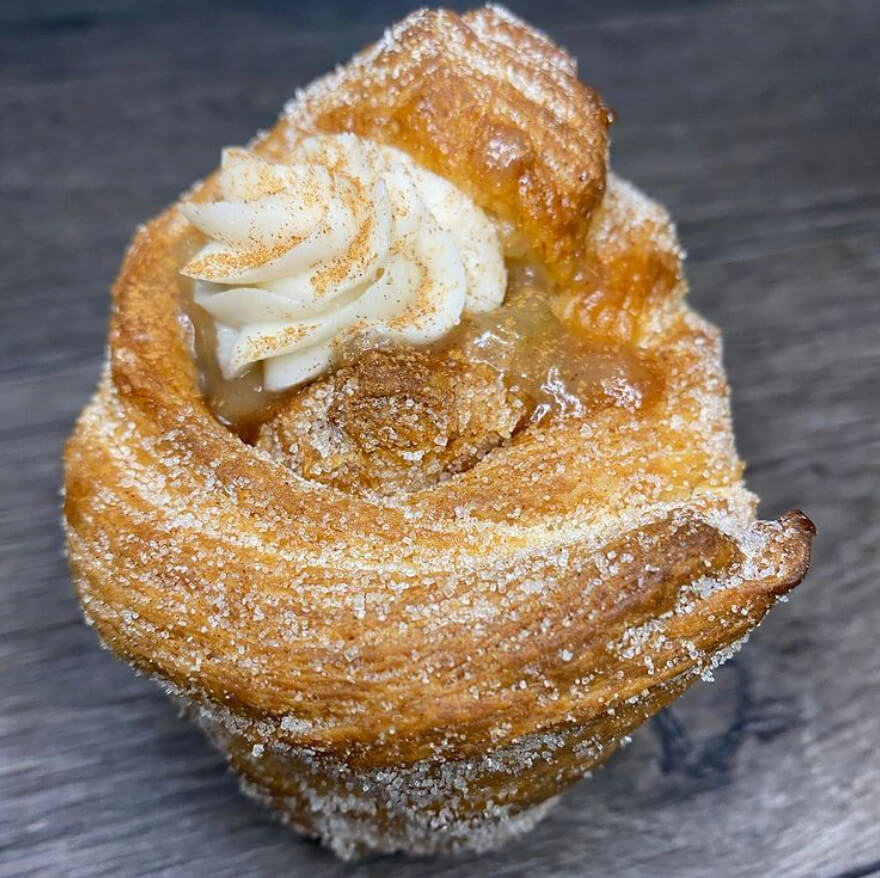 Pop-Up
Founded by a certified holistic nutritionist, NoMoo Foods (aka Healthy Nut Hut) is all about healthy made-from-scratch ingredients to fuel customers through their days. Operating out of a farmers market, primarily on the weekends, the menu standouts include BLTs, a nut burger, and their take on chicken & waffles. NoMoo products can be found in a lot of local restaurants, too, including Delta Hand Pies.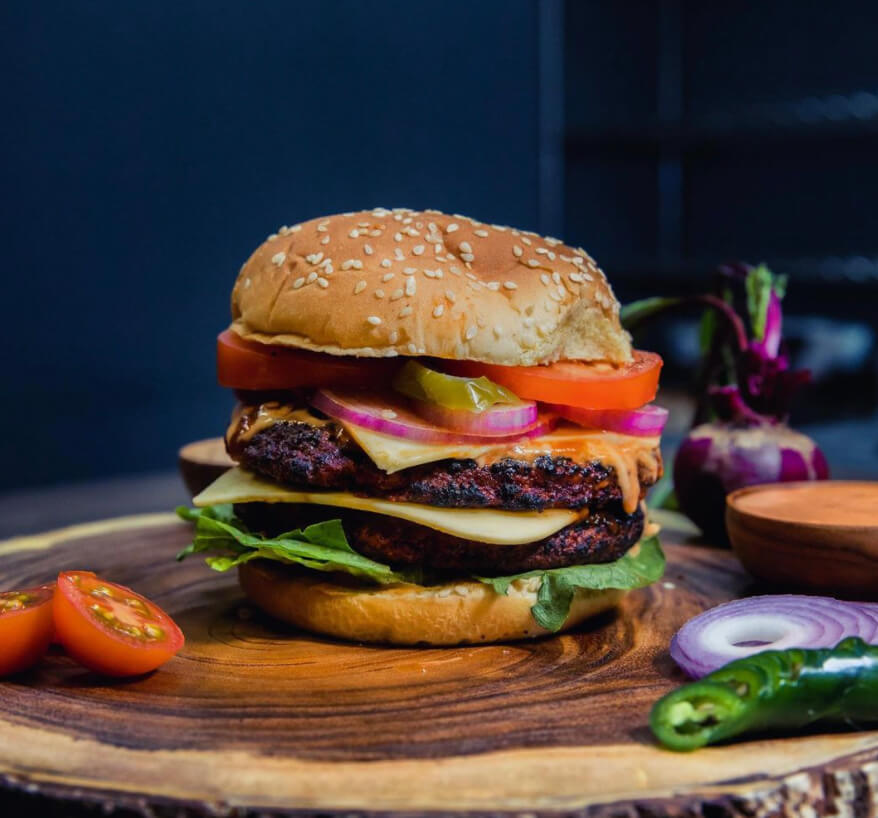 East Sacramento
Open Tuesday through Saturday in Sacramento, Pure Soul Plant-Based Eats has the comfort food game on lock! Chicken sandos featuring Atlas Monroe chicken, grilled mac 'n' cheese, and crunchwraps adorn the daily menu, but don't sleep through brunch! The Saturday-only brunch menu is flavor-packed with The Big Lebowski (stuffed with JUST Egg, bacon or house-made sausage, queso, and salsa). For a sweeter option, get your fix in the form of a sugar-soaked french toast stack.
Food Truck
Operating as a food truck, pop-up, and catering service in the Sacramento area, Rabbit Food Revolution aims to, well, revolutionize the way NorCal thinks about vegan food. Menu options include burgers, chick'n sandwiches, flatbreads, and creative side options like the Resistance Balls with house-made cashew cheese, rice, breadcrumb-coated fried batter, and lemon & herb dipping sauce.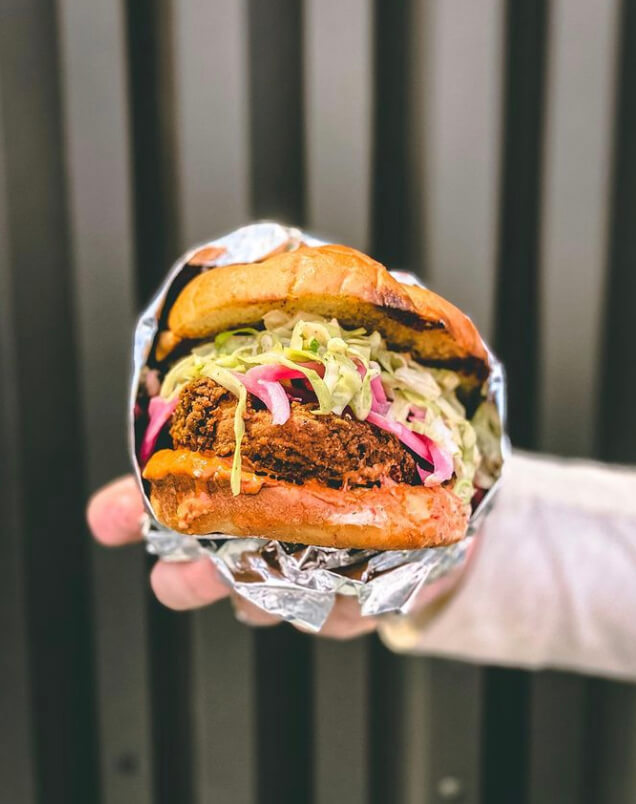 Photo credit: @elyjahwilburvideo on Instagram
VEGAN-FRIENDLY
Midtown & Roseville
Though not fully vegan, Pushkin's Bakery is 100% gluten-free and very vegan-friendly. On any given day, about half of the shop's pastries, cakes, cookies, and bread are vegan. The menu is posted for both locations weekly on the website for curbside pickup. Vegan options include coconut cupcakes, Russian tea cookies, truffle pastries, and strawberry rosemary muffins. Looking for something savory? Check out the massive vegan sando by the name of The Noble Tofu.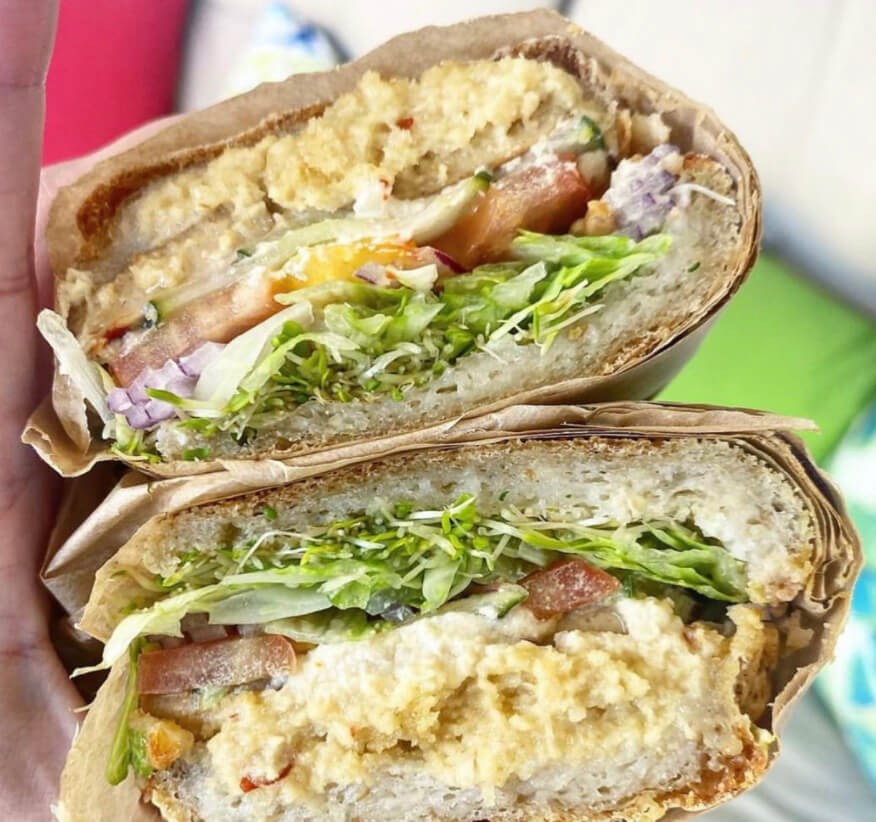 Photo credit: @ontheroadherbivore on Instagram
North Oak Park
Located in the North Oak Park area of Sacramento, Vibe Health Bar may specialize in smoothies and açaí bowls, but you won't be stuck with a simple green juice here. The spot has an expansive vegan menu including nutritious harvest bowls, plant-based quesadillas and wraps, vegan pesto grilled cheese, and grab-and-go snacks aplenty.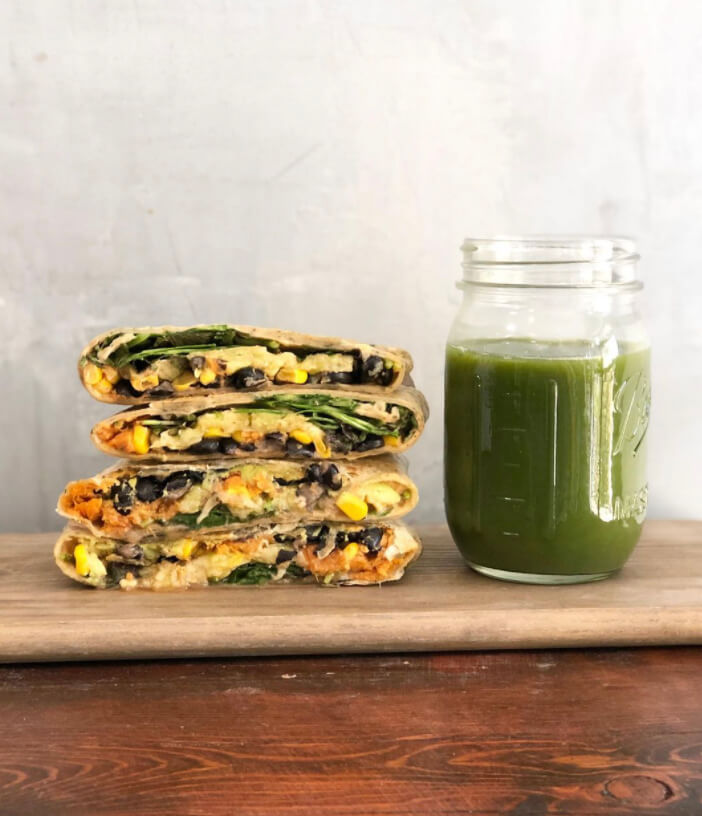 Greater Sacramento Area & Yolo County (delivery only)
With a weekly menu posted online and on Instagram, Delta Hand Pies always has a couple of vegan hand pies in rotation. From sweet to savory, to creative twists on holiday favorites—such as the St. Patty's vegan corned beef hand pie—there's sure to be something that satisfies. The spot operates as a delivery-only operation at the moment, with orders open through midnight each Tuesday for deliveries on Thursday or Friday.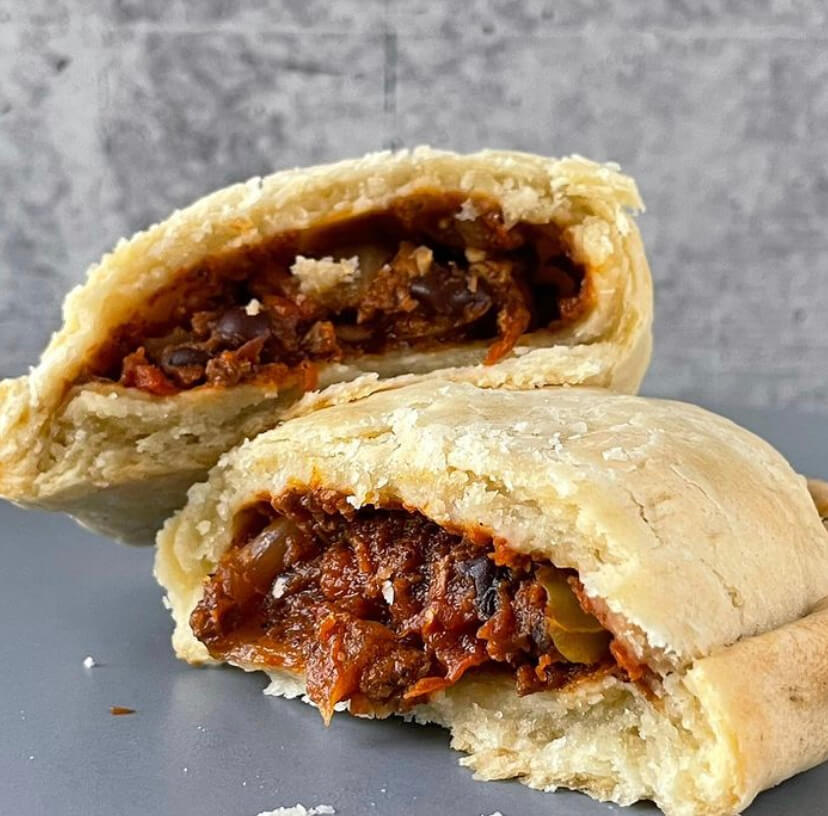 Downtown
A taste of New York brought to the West Coast, the vegan-friendly Buffalo Pizza & Ice Cream Co. has been a Sacramento staple for over 30 years. The spot offers a separate vegan menu and ensures each vegan pizza is prepared in a separate station than the restaurant's meat pies. The must-trys are the vegan breakfast pizza and the dairy-free Corn Flower Creamery ice cream.