If pressed, we could probably survive off nut and seed butter and never get bored. The market has innovated beyond the basic and created a delicious library of inventive and addictive flavors—from French Toast Pecan to Walnut Black Pepper. Check out this comprehensive collection of everyday staples to gourmet finds.
These sunflower seed-based butters are low in sugar and great for those with peanut allergies or gluten sensitivities as they are produced in a facility that's both peanut-free and gluten-free. We're loving the Chocolate Seed Butter, Salted Caramel Seed Butter, and Chocolate Banana Seed Butter. At Healthy Crunch, you'll also find granola bars, coconut chips, and chia jam—just what you need to make the perfect sunflower butter & jelly sandwich.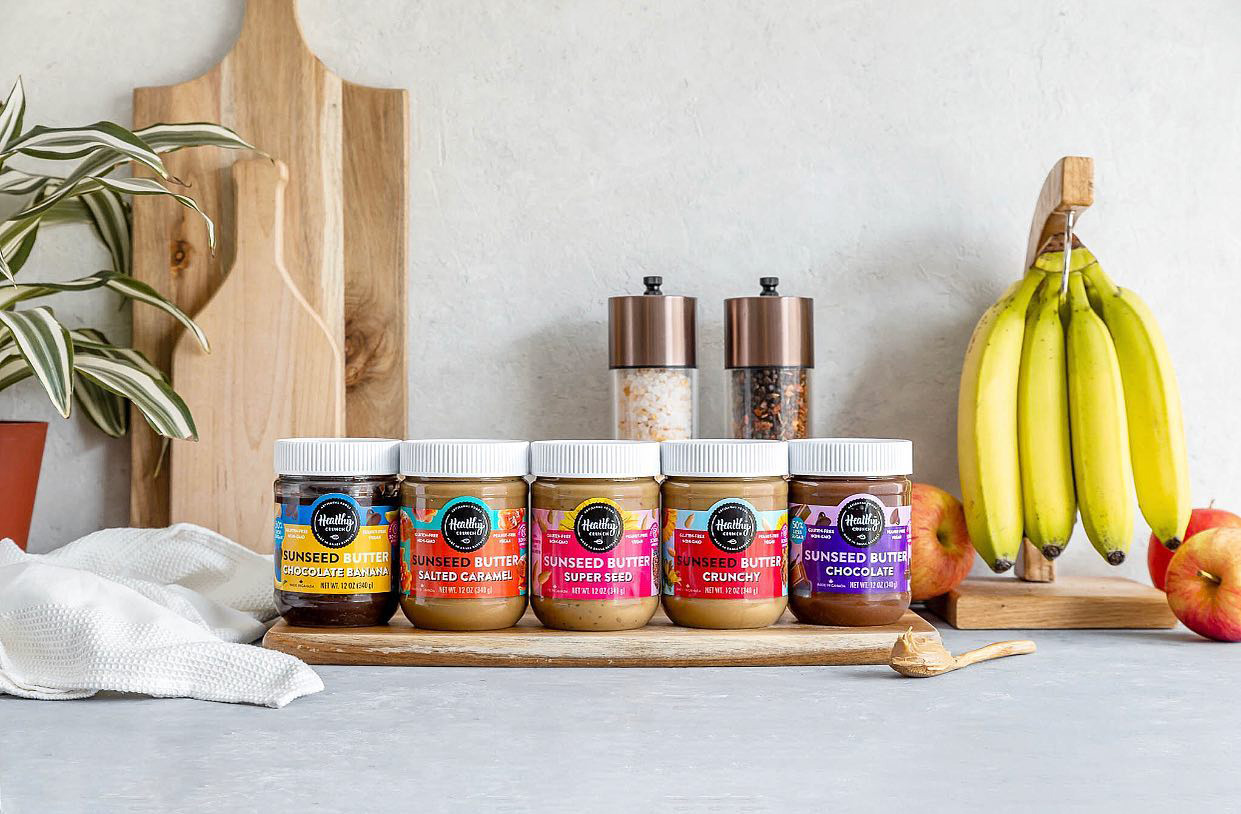 Beyond the Equator's Chocolate 5 Seed Butter gets its creamy consistency from sunflower seeds and nutrient profile from the addition of hemp, flax, pumpkin, and chia seeds. Not only does it level up toast and pancakes, it contains 6g of protein per two-tablespoon serving plus healthy fats and omega-3s to boost brain health. Our latest obsession involves coating a banana with it, rolling in coconut flakes, and freezing it for a naturally sweet summer treat.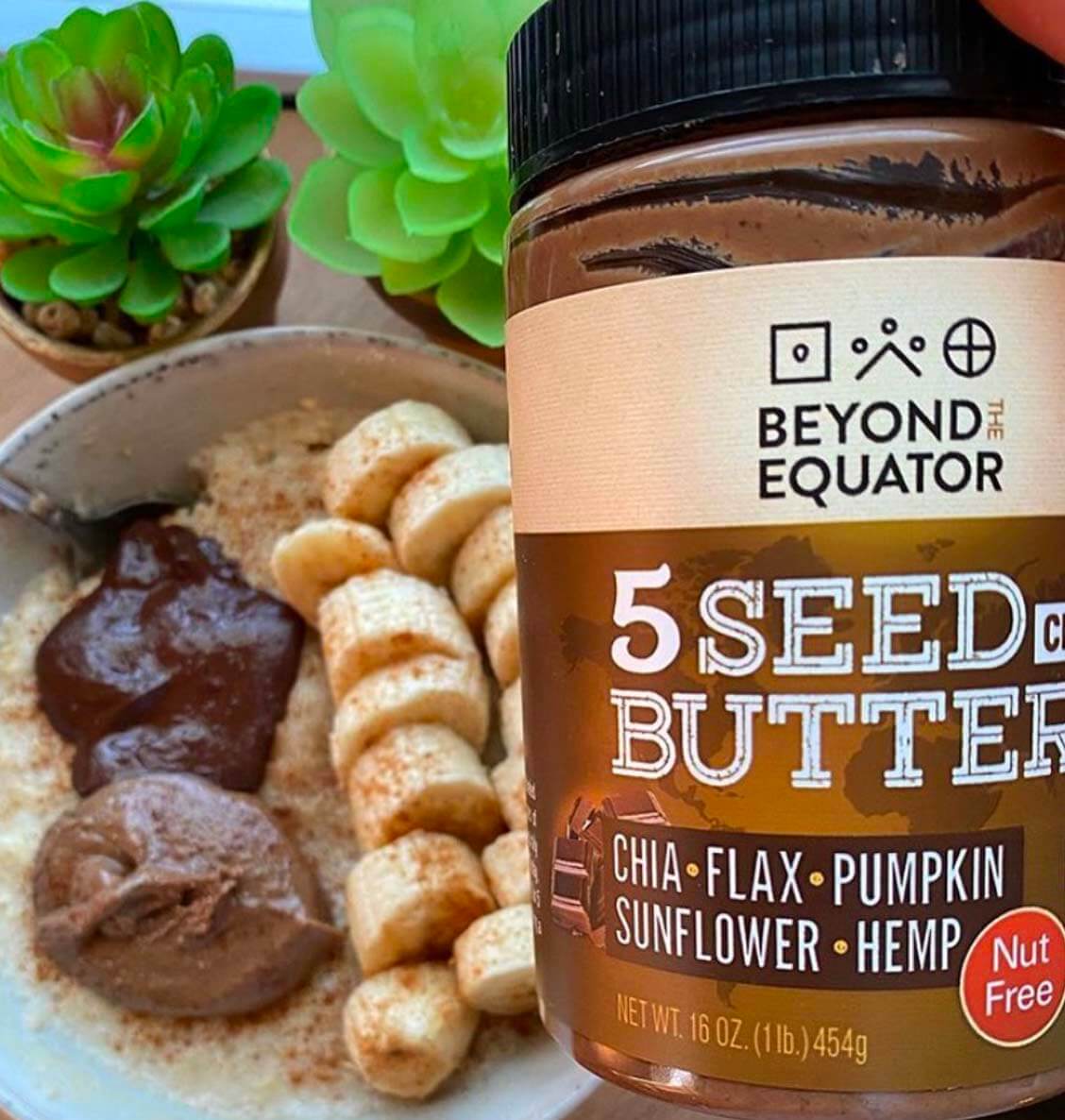 Photo credit: @the_gingerroot on Instagram
From options such as French Toast Pecan, Coffee Almond, and Strawberry Cashew, this vegan-friendly nut butter brand is anything but ordinary. While the flavors seem complex, the ingredient list isn't—each variety contains five natural ingredients or less. All are vegan except for the Honey Almond.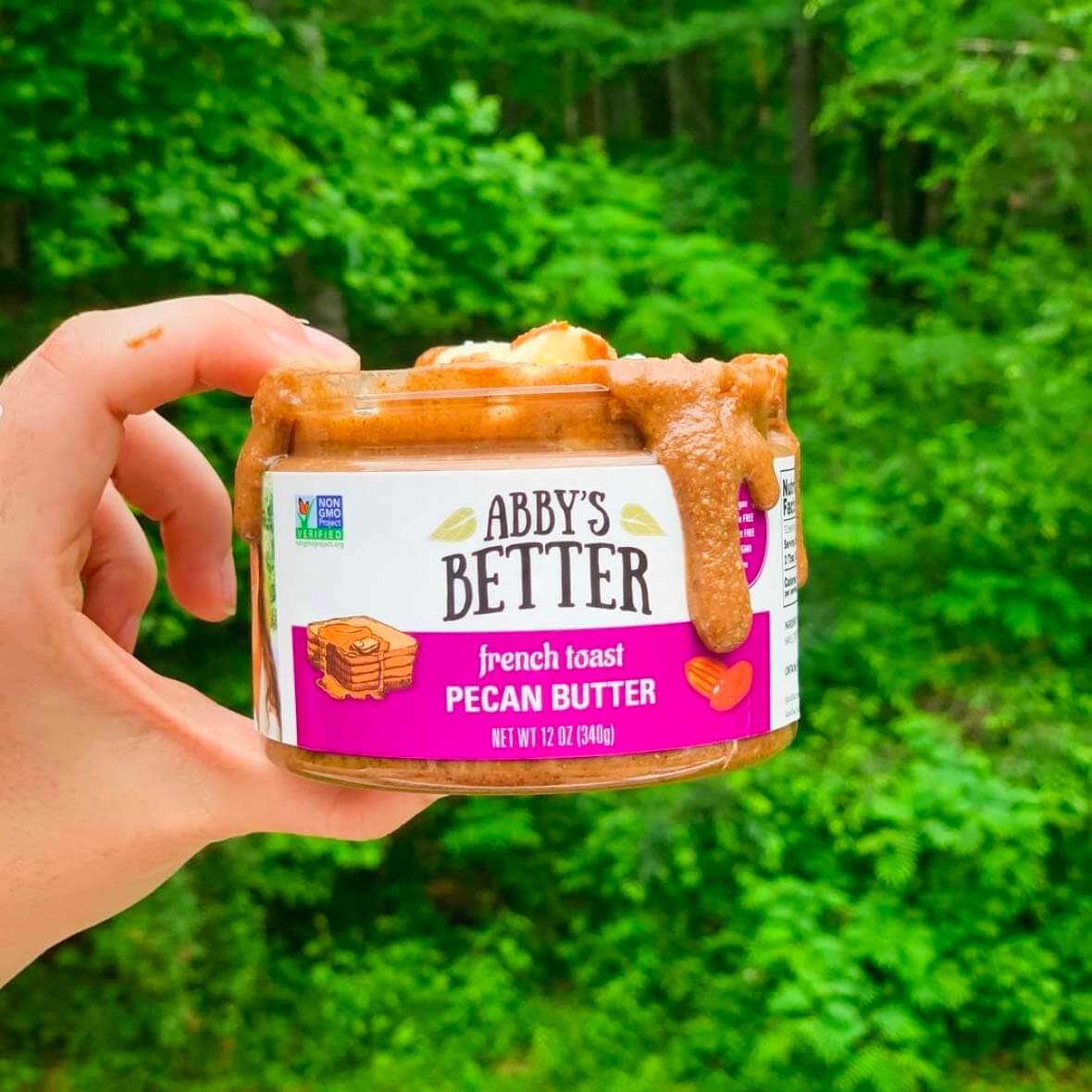 Justin's Chocolate Hazelnut & Almond Butter was the first thing we turned to as vegans when we realized Nutella contains dairy. We've been hooked ever since. In years past, we've reached for the brand's other vegan-friendly flavors including Maple Almond, Cinnamon Almond, and Maple Cashew. Any of these options elevates the humble lunchbox PB&J to a sophisticated sandwich.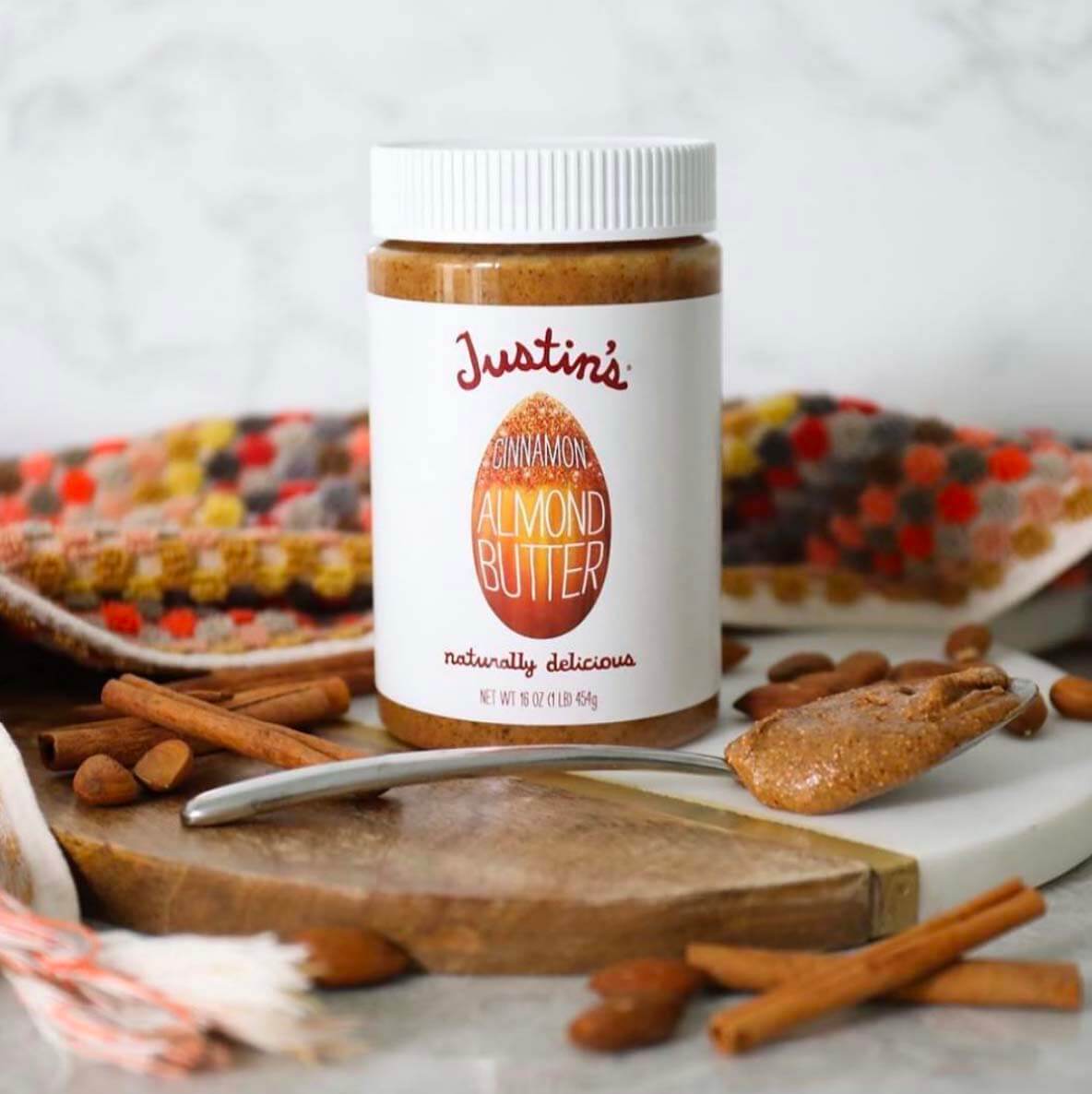 Curb your curiosity first by trying the watermelon and pumpkin seed butter, but when it comes down to flavor, the sunflower varieties reign supreme. The dark chocolate, maple, and vanilla spiced sunflower blends are all tasty enough to enjoy straight from the jar.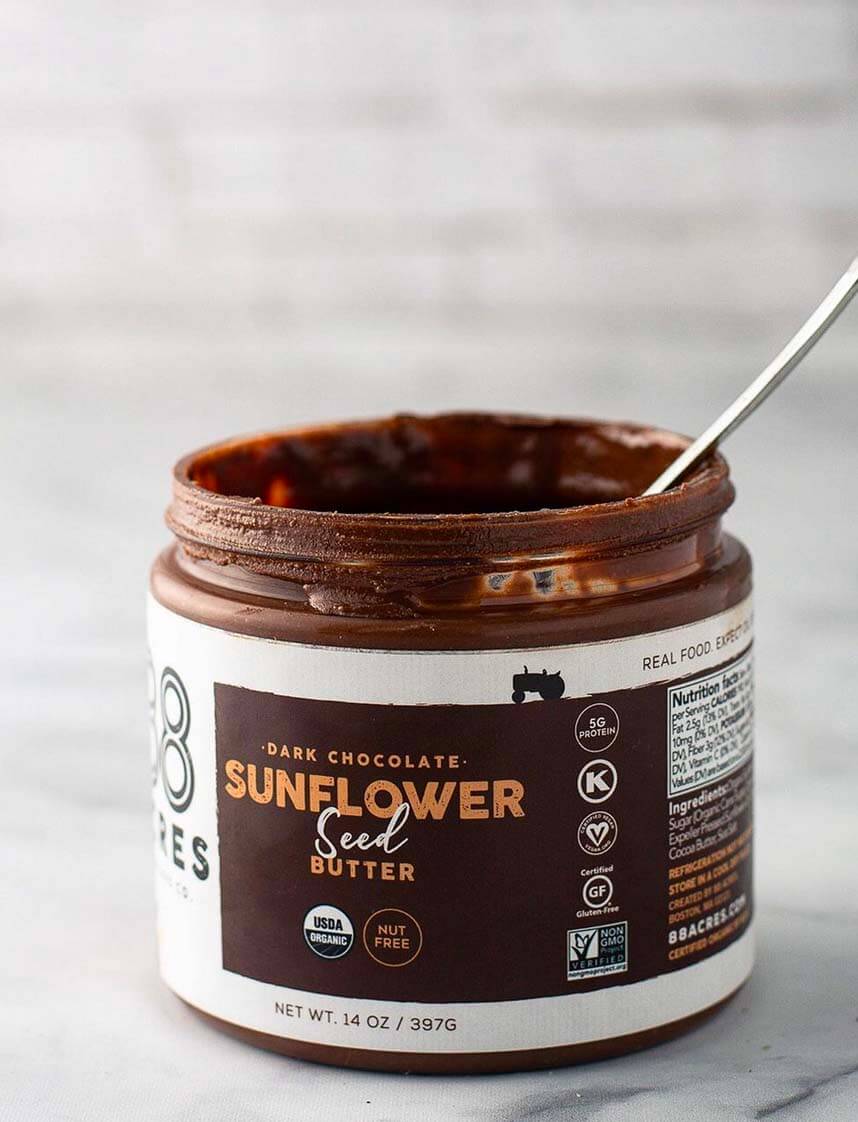 Keep an eye on this brand when the holidays roll around—come fall, Wild Friends will be manufacturing creamy nut butter-based joy with its seasonal spreads. Year-round, look for vegan options like chocolate almond, chocolate hazelnut, and chocolate coconut peanut butter. Once the leaves begin to fall, stock up on Gingerbread Peanut Butter, Sugar Cookie Peanut Butter, Chocolate Pumpkin Spice Peanut Butter, and Pumpkin Spice Peanut Butter, and check out the company's Instagram (@wild_friends) for recipe inspiration.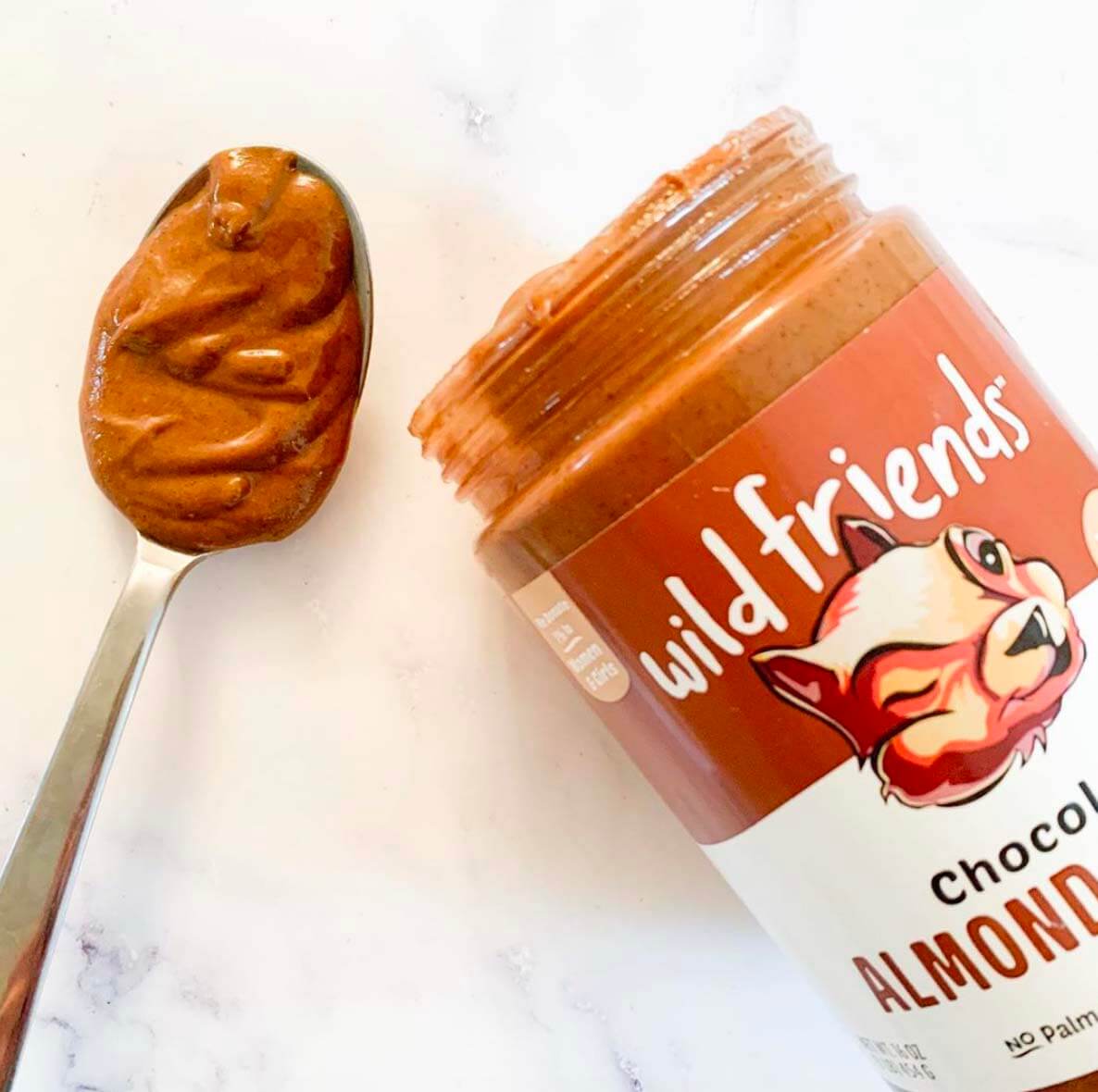 Made in small batches with premium ingredients, Big Spoon Roasters is the epitome of artisan nut butters. While it may be difficult to justify $14 for yourself, these make for a tasty and thoughtful gift. Vegan-friendly flavors we love include Go Get 'Em Tiger Espresso Almond with Sea Salt (made exclusively with Go Get 'Em Tiger Minor Moments Espresso), Fiji Ginger Almond Butter with Sea Salt, Hot Mamba Peanut Butter with Chiles, and Maple Cinnamon Peanut & Pecan Butter. The company even sells "Wag Butter"—a peanut butter made for dogs, so you can each have your own jar.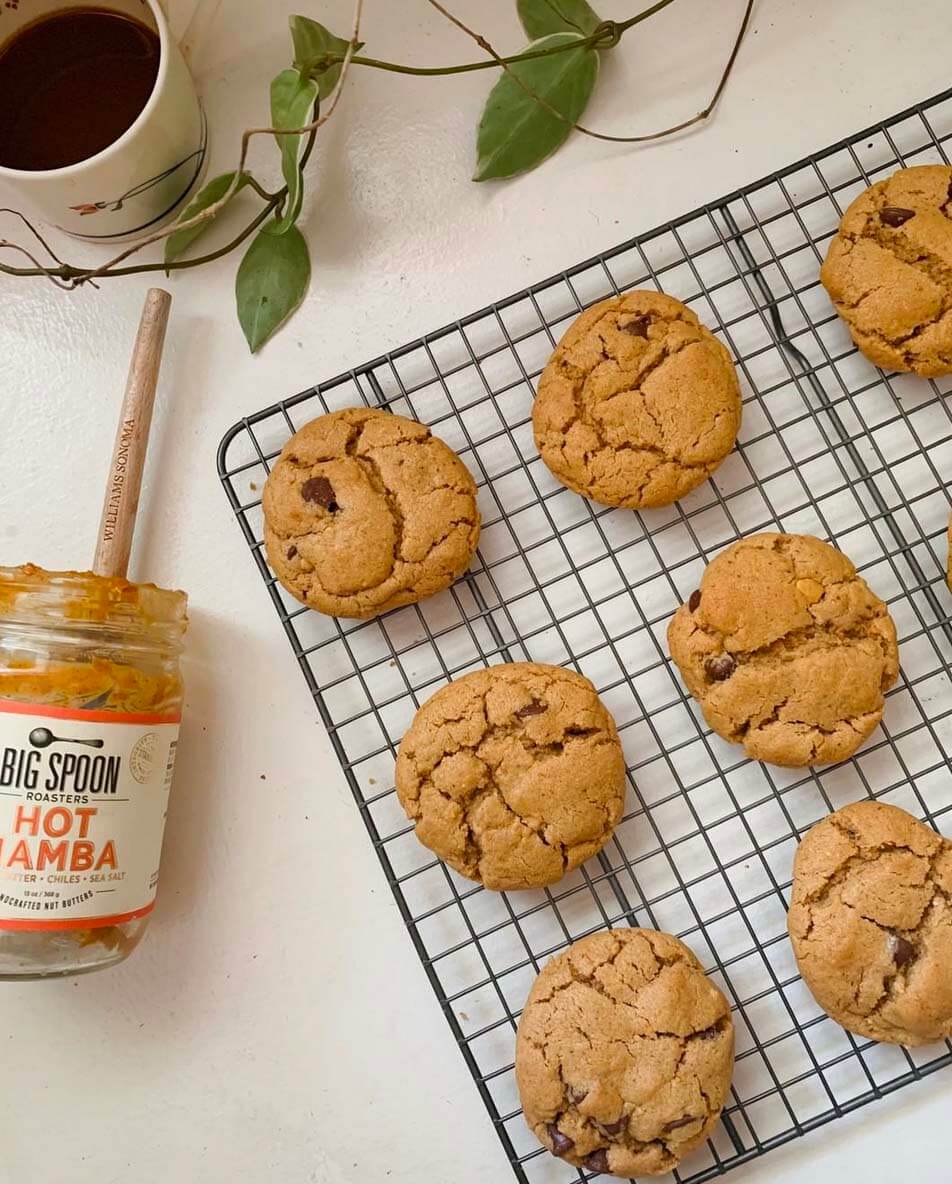 One lick of this creamy soy spread, and you'd never be able to tell it's nut-free. The chocolate variety is as addictive as Nutella, and the Sweet Soy flavor is fantastic when slathered on toast and topped with sliced banana. All ingredients are sustainably sourced, organic, and gluten-free.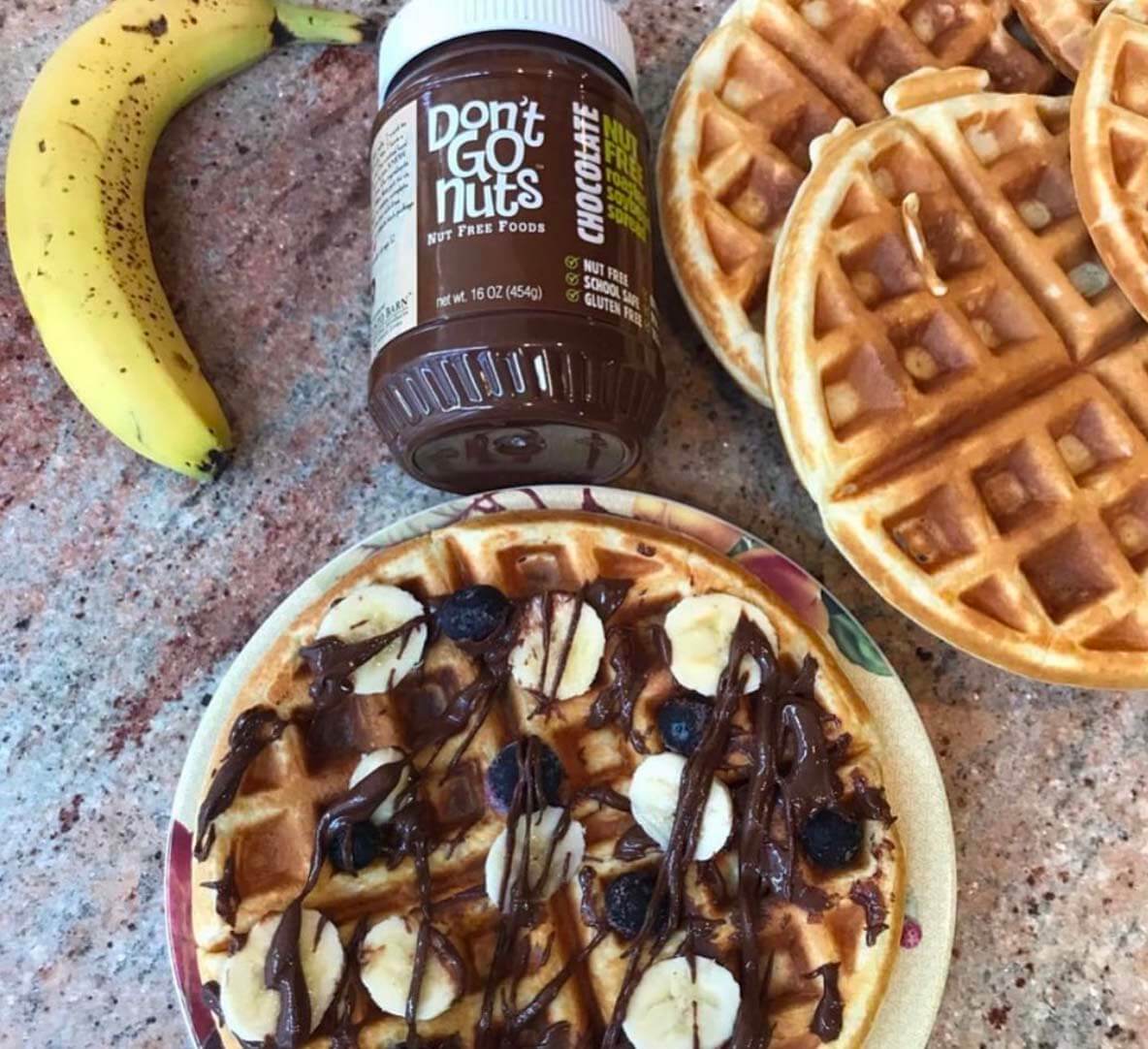 Photo credit: @strawberry_blondiess on Instagram
We've incorporated adaptogens into our coffee, and now it's time to try them in peanut butter. This uniquely flavored butter contains organic reishi and ashwagandha to add a little extra feel-good to your day. The dash of cinnamon rounds out the flavor profile and brings everything into balance. It tastes like peanut butter, but there's a definite je ne sais quois flavor that will keep you digging in for more.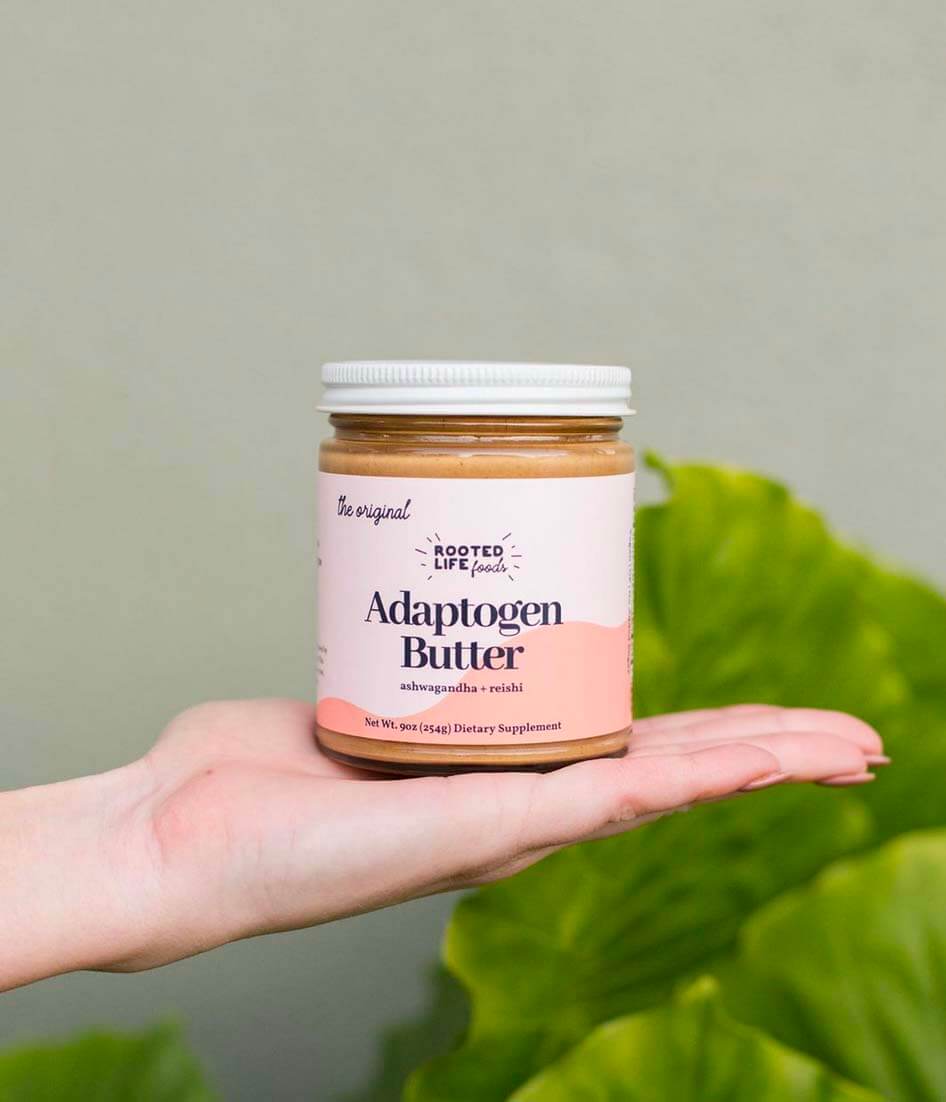 Photo credit: @cassieafisher on Instagram
Powdered peanut butter can be polarizing—some go through a jar a week, while others scoff at it as "diet food." There are handfuls of powdered nut butters on the market, but we've found Just Great Stuff to stand true to its name. The chocolate variety can double as frosting for single-serve mug cakes or add extra oomph to banana-based nice cream. We'll never give up the full-fat version, but we also experience slight anxiety without a jar of chocolate powdered peanut butter in the pantry.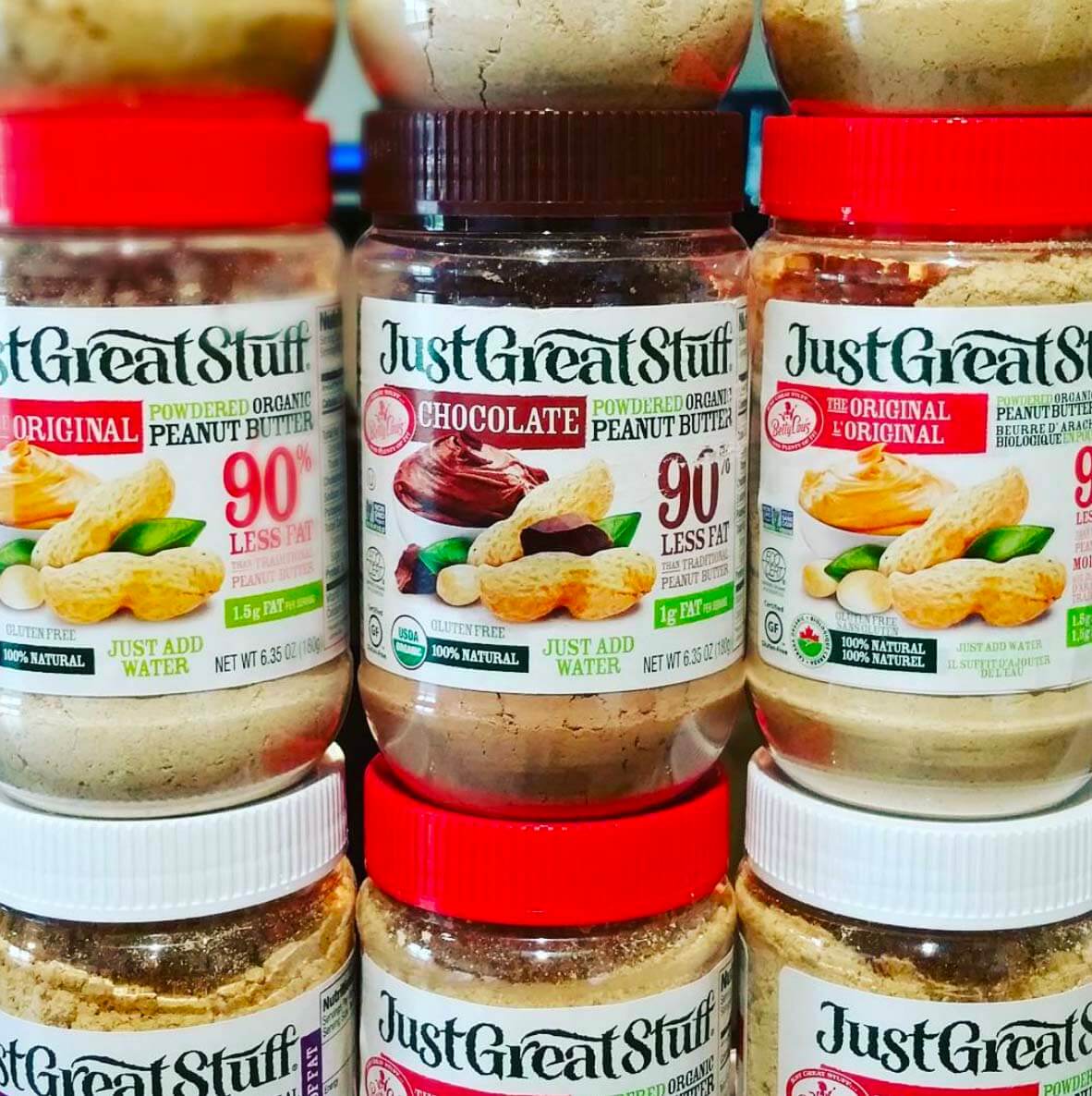 We don't know how Ground Up came up with some of these experimental flavors, but we're so glad they did. These are special occasion, don't-let-your-roommate-touch-them level of nut butters. Varieties we're currently hoarding include Walnut-Cashew Butter with Black Pepper Sea Salt and Chunky Almond, Cashew + Coconut Butter flavored with real vanilla bean. Pro tip: This company is worth a follow on Instagram as they release extremely limited-time flavors on the regular.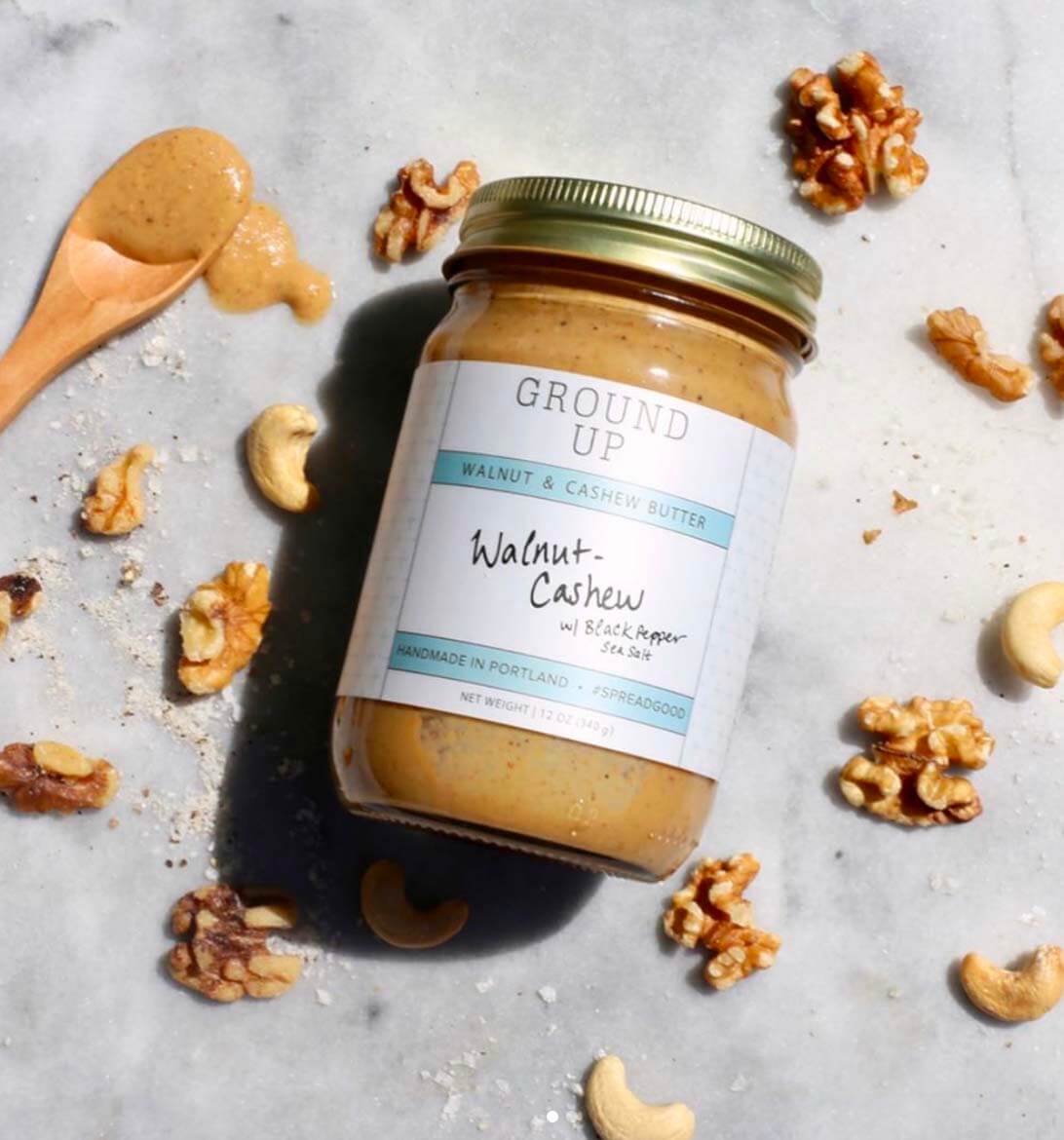 Not only do we love the variety of this brand, we so appreciate the size options it offers. Each nut butter is available in 1.25-ounce, 6-ounce, and 16-ounce jars, so you can buy the one you love in bulk or sample a new flavor. In addition to the creative flavors like Cinnamon Maca Almond Butter, Cashew Cardamom Almond Butter, and Pistachio Ginseng Cashew Butter, these spreads are also infused with organic superfood ingredients such as lucuma, maca, and turmeric. Add a generous dollop to your everyday oats to make for a better morning.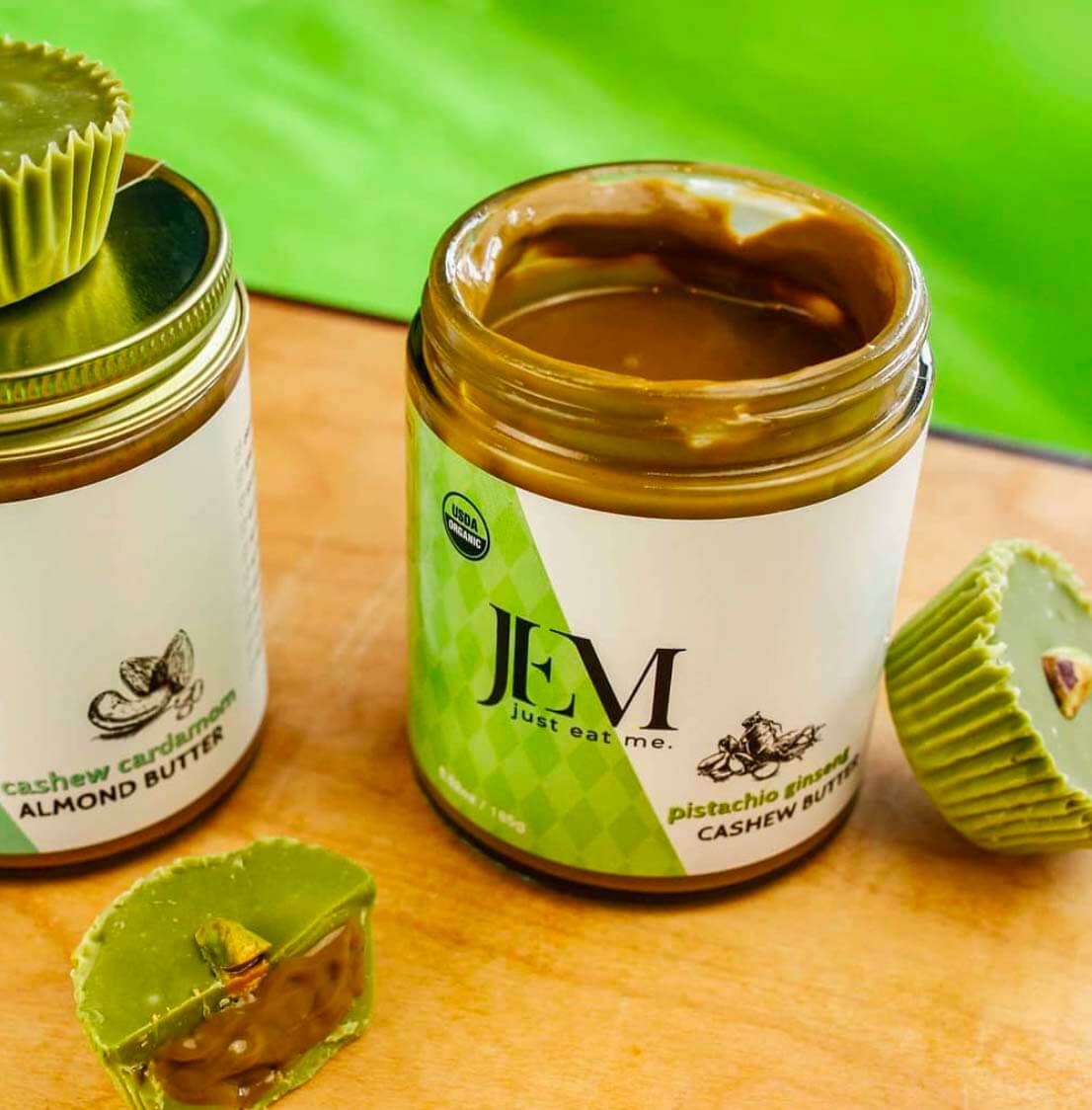 Many nut butter companies offer single-serve packets, but at Noosh, it's all they do. We've stuffed our pockets, purses, and backpacks with these squeezable almond butter packs. Favorite flavors include Cupcake, Chocolate Mint, and Coffee. They're perfect on a hike or a road trip to a national park.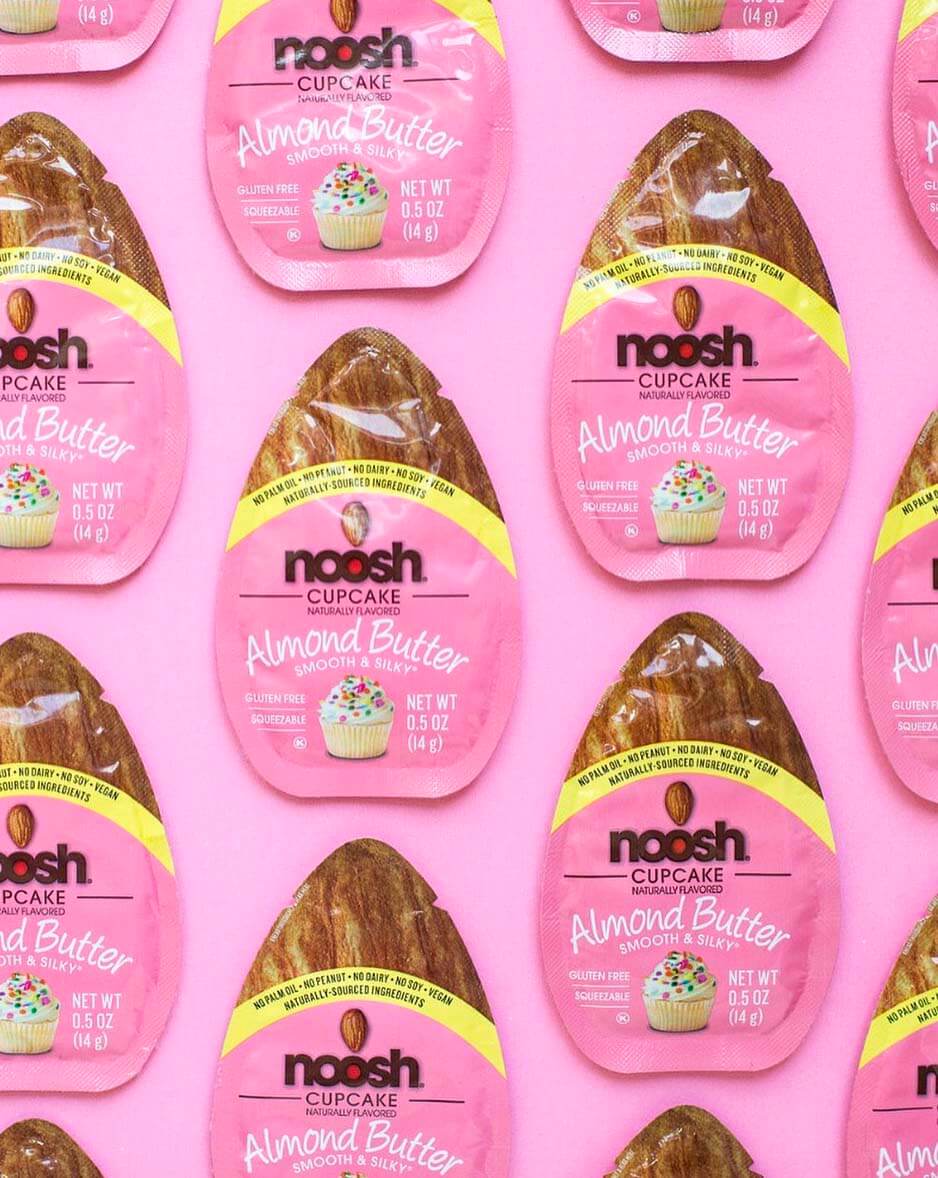 Feature photo credit: Don't Go Nuts