Back
The Best Vegan Furniture for Your Home
Furnishing your home in vegan designs has never been easier. You fill your body with plant-based burgers, rock faux leather jackets, and wash your hair, your clothes, and your kitchen counter with cruelty-free shampoos, detergents, and soaps, so why compromise your values when you curl up on your sofa with that cozy throw, pint of Ben & Jerry's Non-Dairy Cherry Garcia, and latest Netflix binge?
Skip the feathers, fur, and skins and shop instead materials like bamboo, jute, and hemp. Whatever your need, these brands can help you find it.
RELATED: The Best Eco-Friendly Vegan Mattresses, Pillows, Comforters, and More
---
Want even more vegan news, food, and lifestyle content? Subscribe to VegOut Magazine!
Pillows and Throws
This 100% vegan, woman-owned brand offers a beautifully crafted pillow cover that's a great eco-friendly addition to your home. In Natural or Marble, the design offers a zippered closure and stain resistant finish (note that the filler is not included). EcoCork also creates wallets, handbags, sandals, jewelry, and umbrellas (yes, umbrellas!).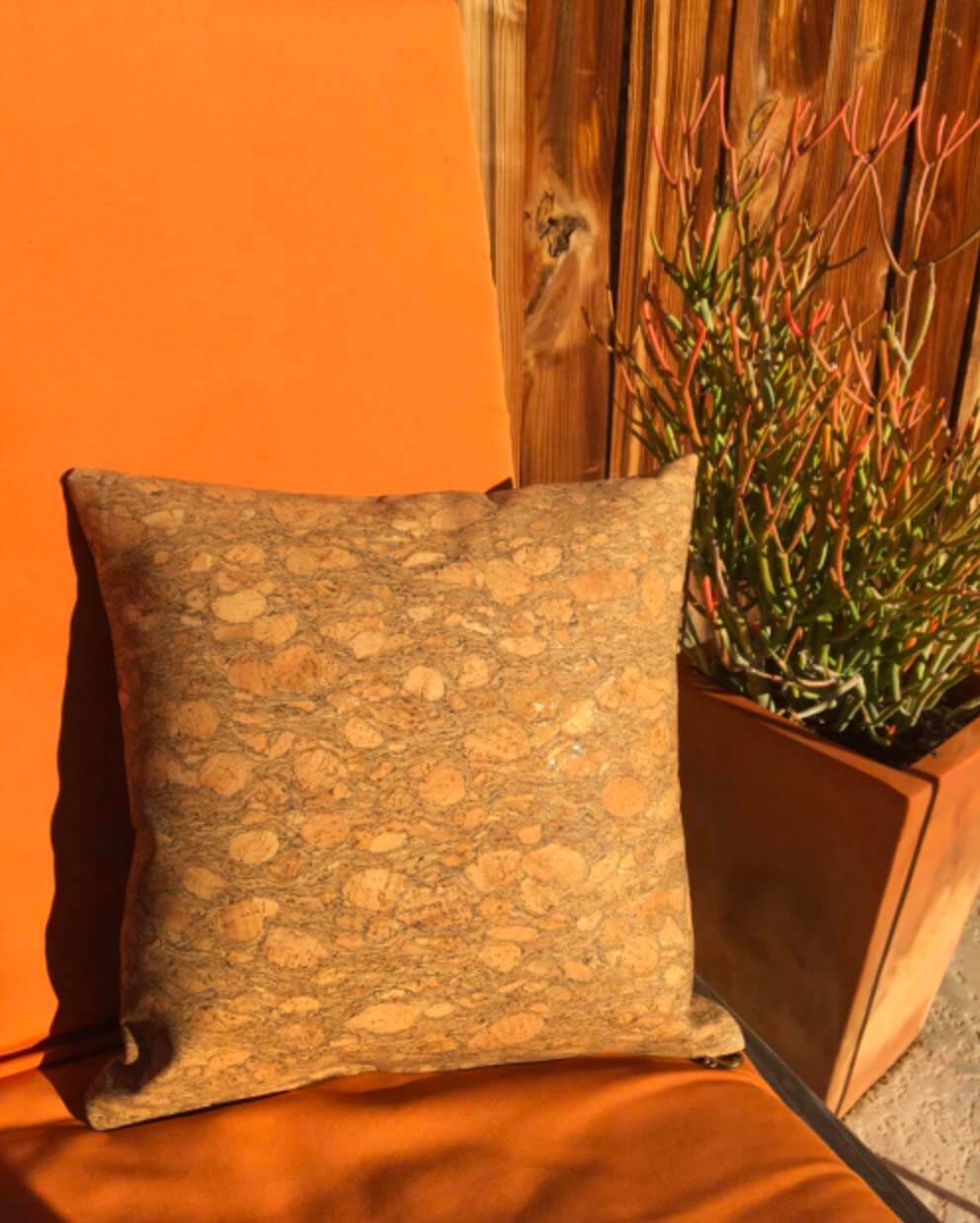 If the preservation of slow crafts speaks to your heart, check out this brand for your throw pillow needs. These eco-friendly pillows are constructed from hand spun and hand woven fabrics, then hand printed and hand dyed using only things that could be found in nature (think plants and flowers!). Their vegan-friendly inserts include Kapok fiber and recycled plastic bottle fiber. We're loving the Felix, the Gaura, and the Mirage, but …. no such thing as too many throw pillows—are we right?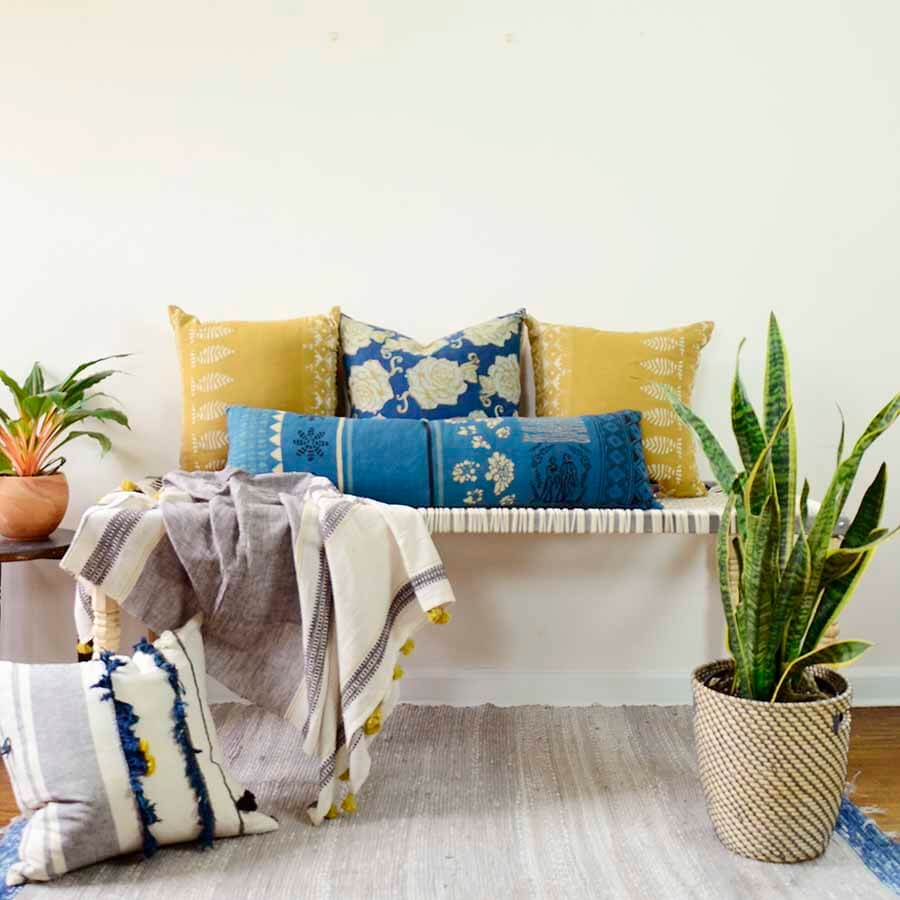 Looking for a throw that's artsy, sustainably made, and supportive of a good cause? Try one of the small quilt throws from Anchal. With a nod to the traditions of the past and an eye on modern technologies, this brand strives to reduce fabric waste, utilizes eco-friendly dyes and organic cotton—their Kantha line is made from upcycled cotton saris—and provides an empowerment opportunity for Indian women. Heads up that their throw pillows are NOT vegan. The inserts contain down feathers.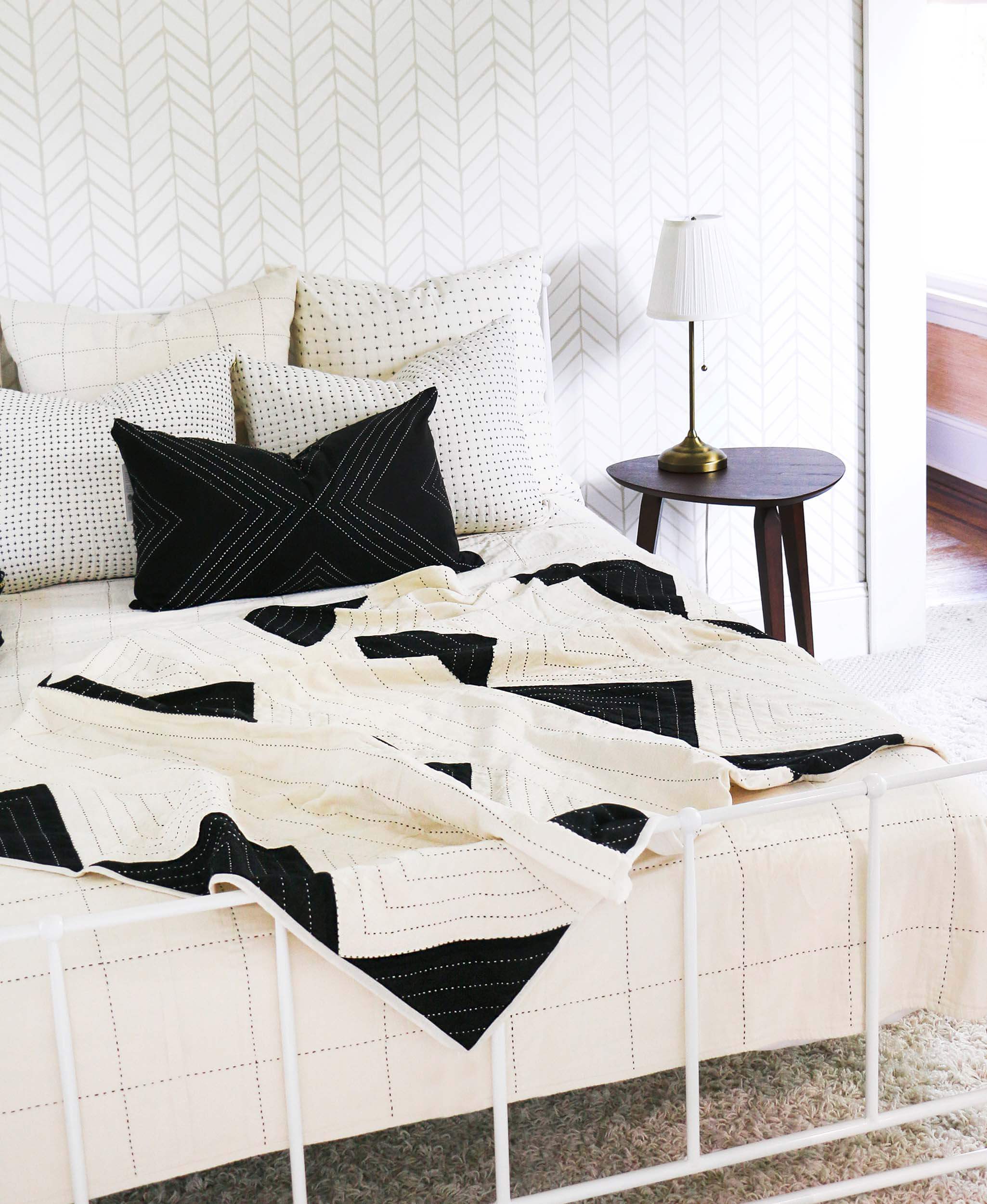 Check out these cozy pillow covers and throws made of organic cotton from Maggie's Organics. Supporting "Real Fair Trade" practices from "Farm to Finish," Maggie's is committed to transparency in business, eco-conscious practices, and true compassionate standards for all workers. While you'll love them for their socks, accessories, and apparel, you'll appreciate their new pillow covers and throws for the cuddle-worthy vegan addition to your home.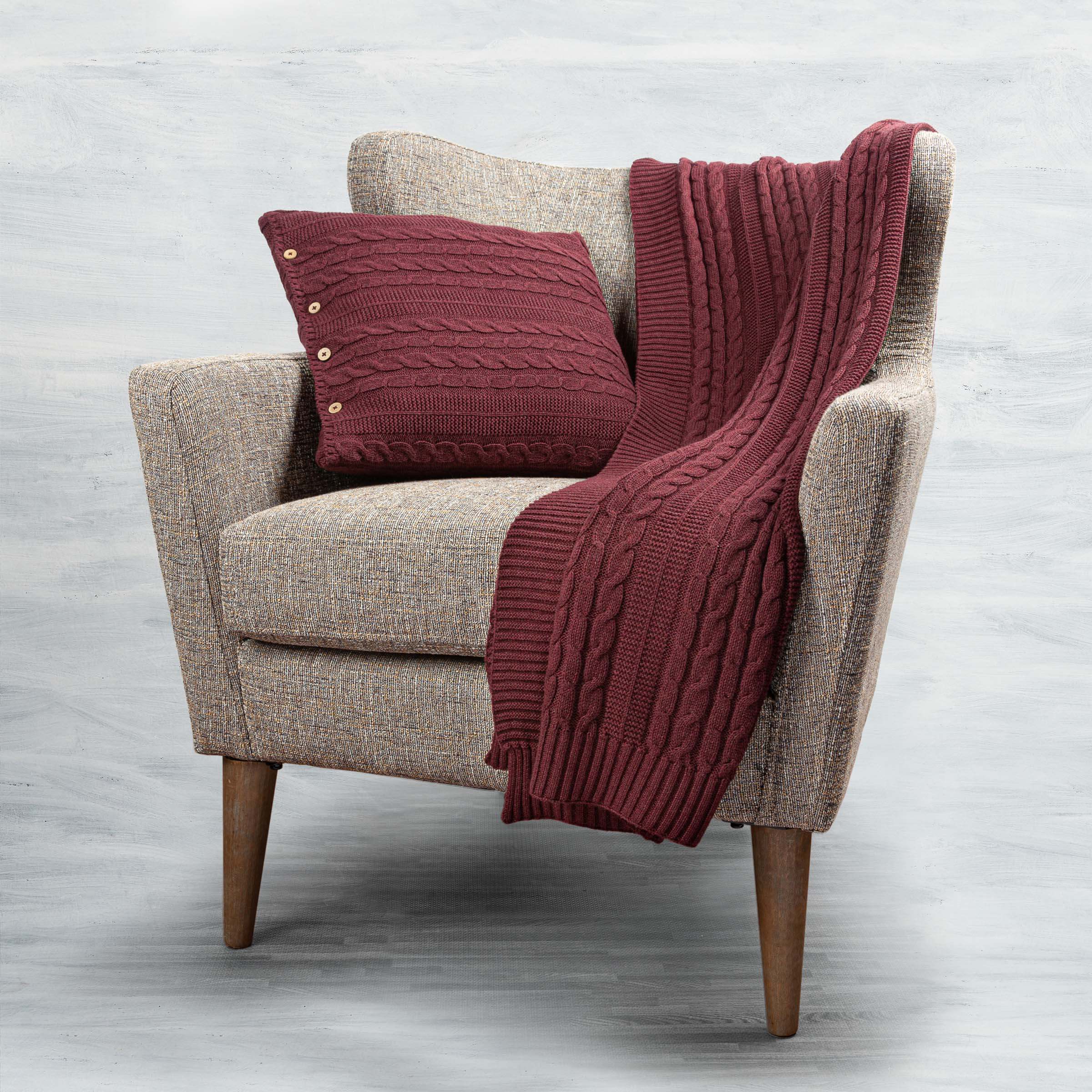 Area Rugs
Did you know the majority of rugs on the market today are constructed from plastic? Skip the nasty toxins in your home and head to Loomy instead. Using eco-conscious materials and ethical manufacturing practices, this brand designs rugs you'll feel good about having in your home. Just use their filter to shop their vegan selection. You'll find the Confetti Shaggy Runner, Braided Jute area rug, Lotus Love outdoor rug, Flora accent rug, and more.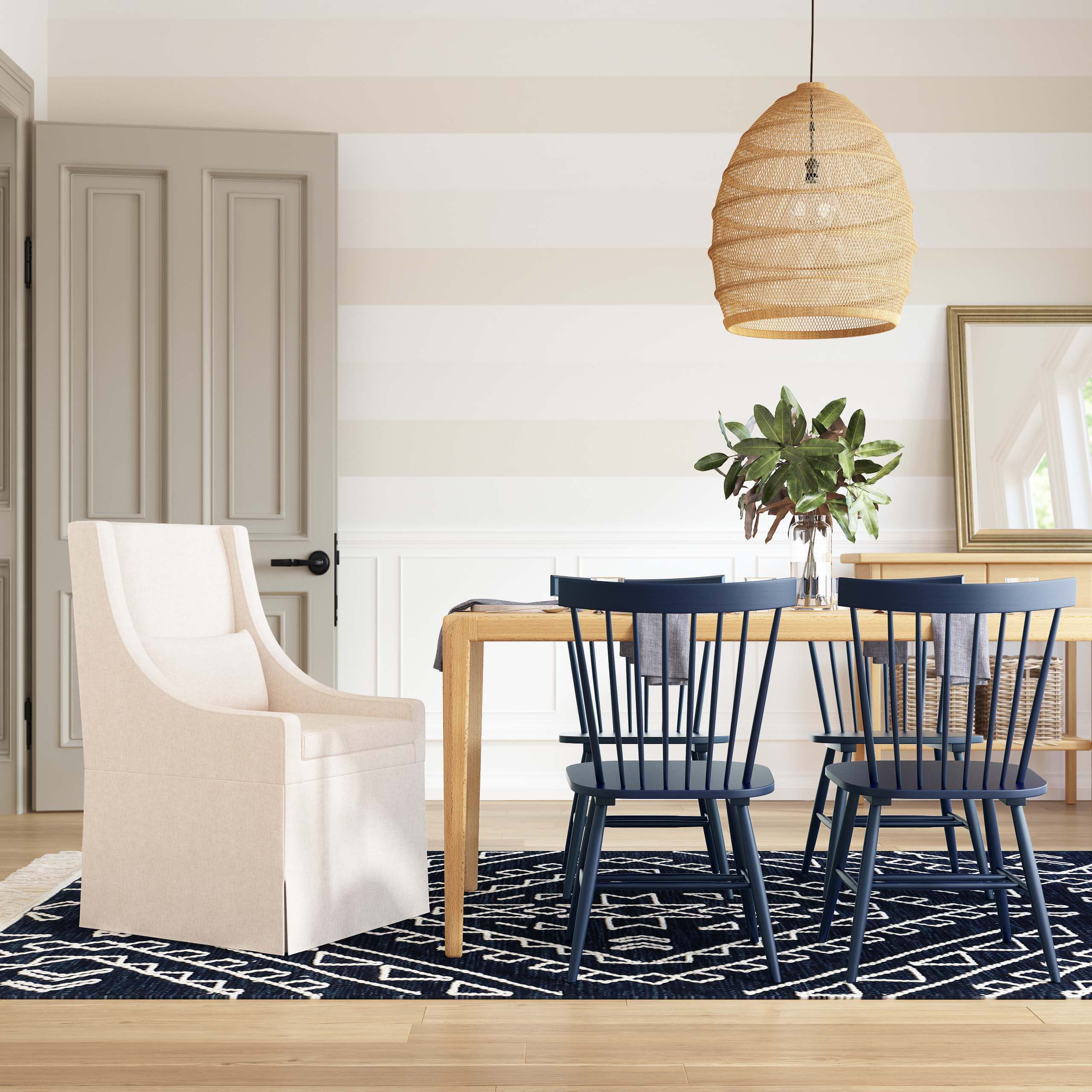 Have four-footed, furry friends running around your house? Yeah, so do we! No more stressing over those pet stains or—let's be honest—snack accidents because you're trying to carry too many goodies to the couch. Ruggable's two-piece system makes a product you can easily throw in the wash. Just remove the outer cover (the pretty part) from the inner non-slip rug pad, and you'll be ready to sip Chardonnay or munch bags of Vegan Rob's again with confidence. None of Ruggable's rugs contain animal products.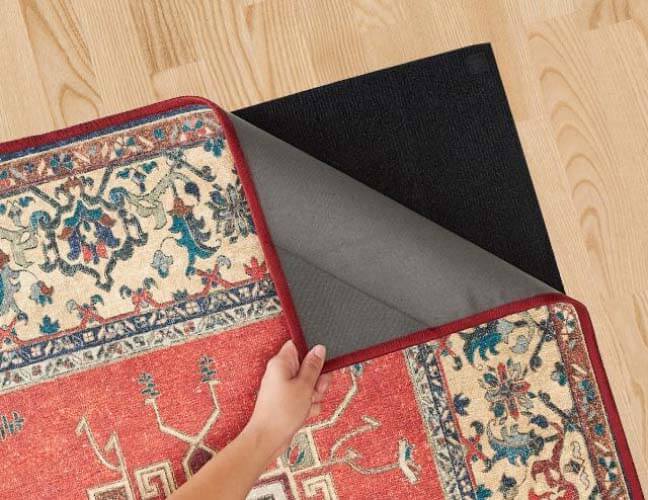 At Fab Habitat, quality meets sustainability. Creating rugs meant to last without all the yucky chemicals and dyes, this brand not only constructs their product from recycled materials (like this one made from recycled soda bottles!), but the rugs themselves are biodegradable and recyclable as well. A company that's kind to the earth and supportive of fair labor practices for their weavers? We're here for it! We'll be right back—have to choose between all these gorgeous designs. None of Fab Habitat's rugs contain animal products.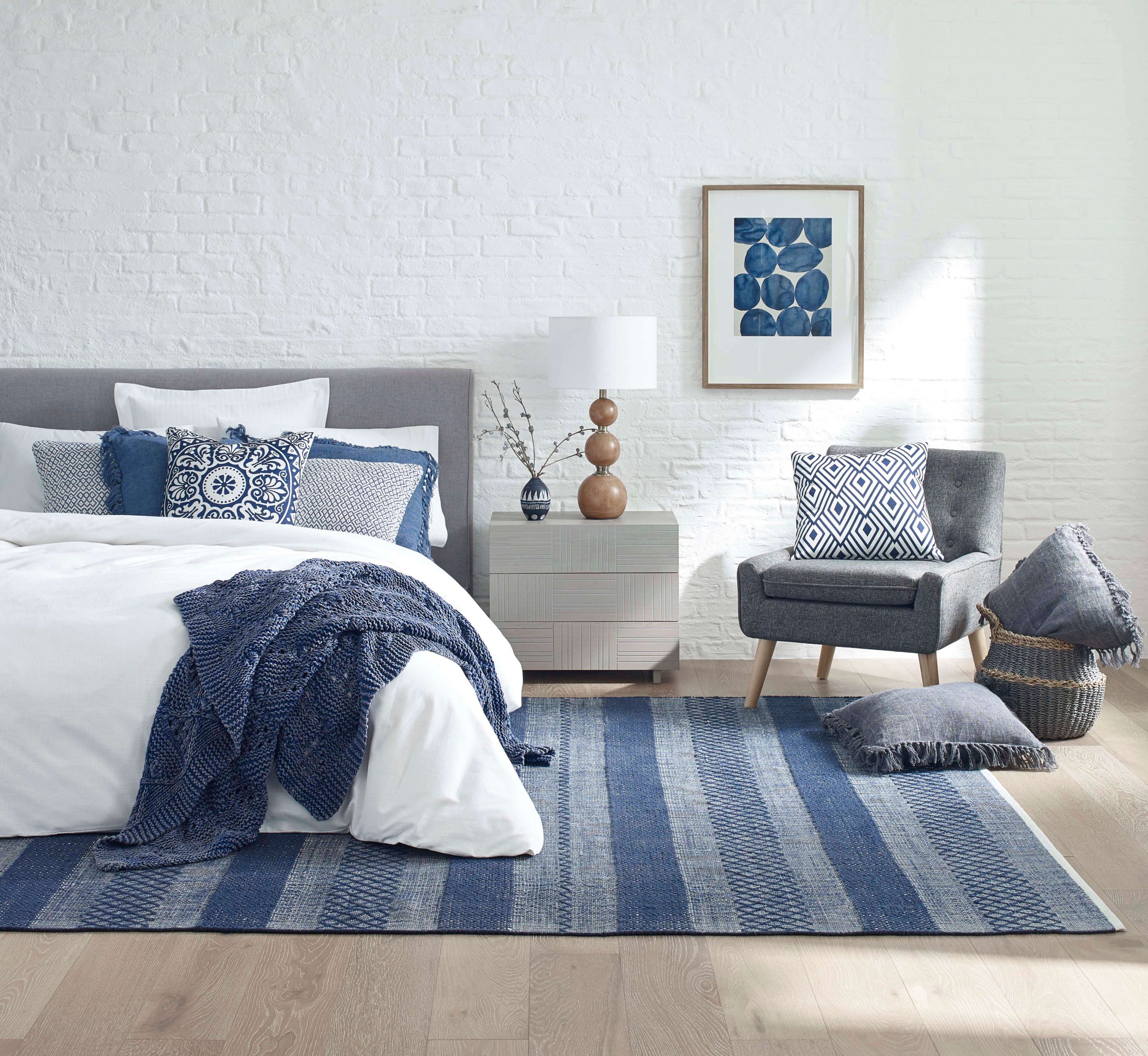 MINNA offers a selection of vegan options, including their Steps Mat Midnight (constructed of 100% recycled cotton) and their Split Mat (crafted, in part, from 100% upcycled denim threads). Based in Hudson, NY, MINNA is a queer woman-owned business (employing a queer or woman majority) committed to ethical business practices and beautiful design.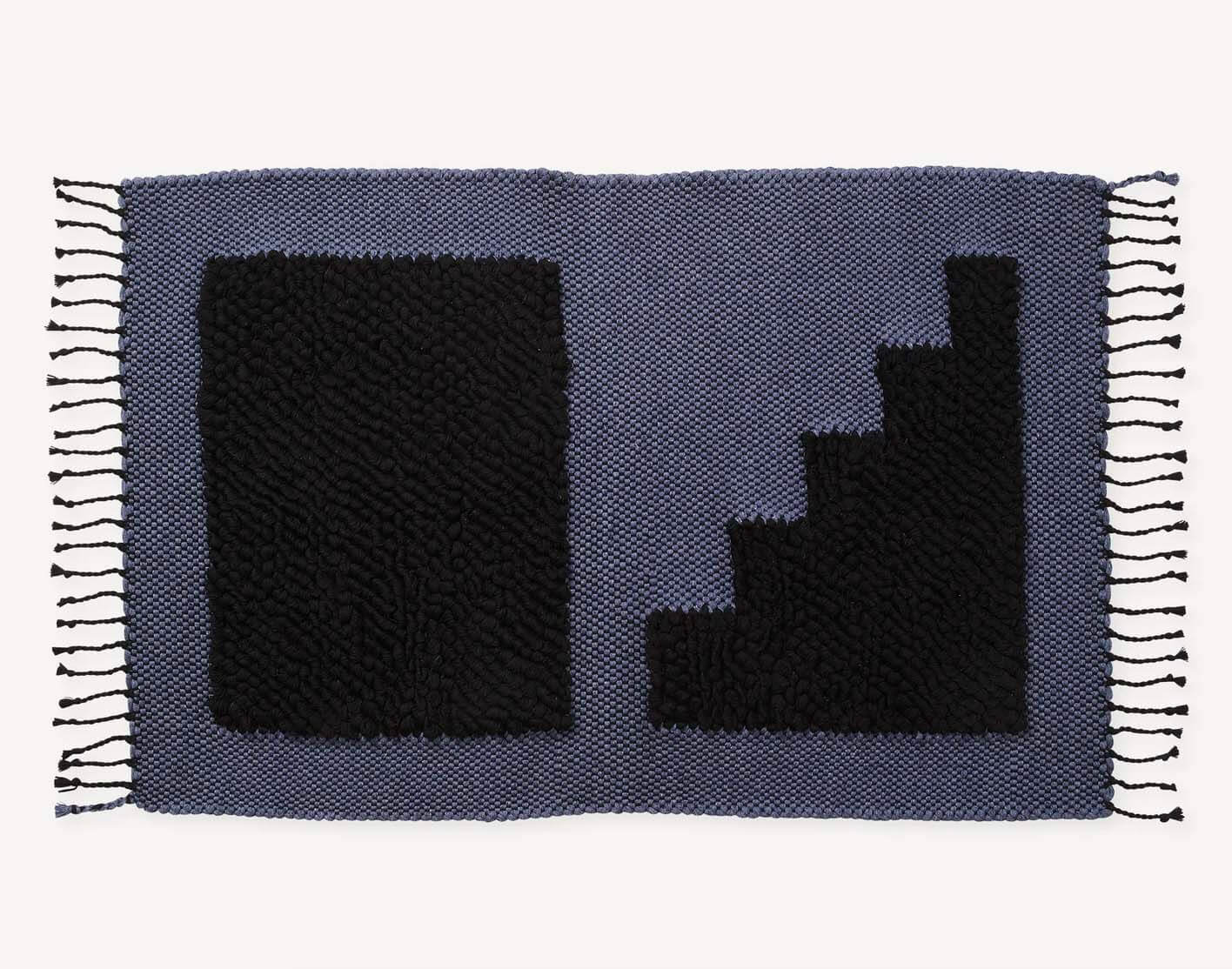 Accent Chairs
Prefer a modern look in unique designs? inmod has you covered. You'll find accent chairs like the Morgan, Kink, Blake, and Donato. These funky furnishings will become fast favorites! Let the brand that helped pioneer the online furniture shopping experience jazz up that empty space in the corner of your living room. You can thank us later.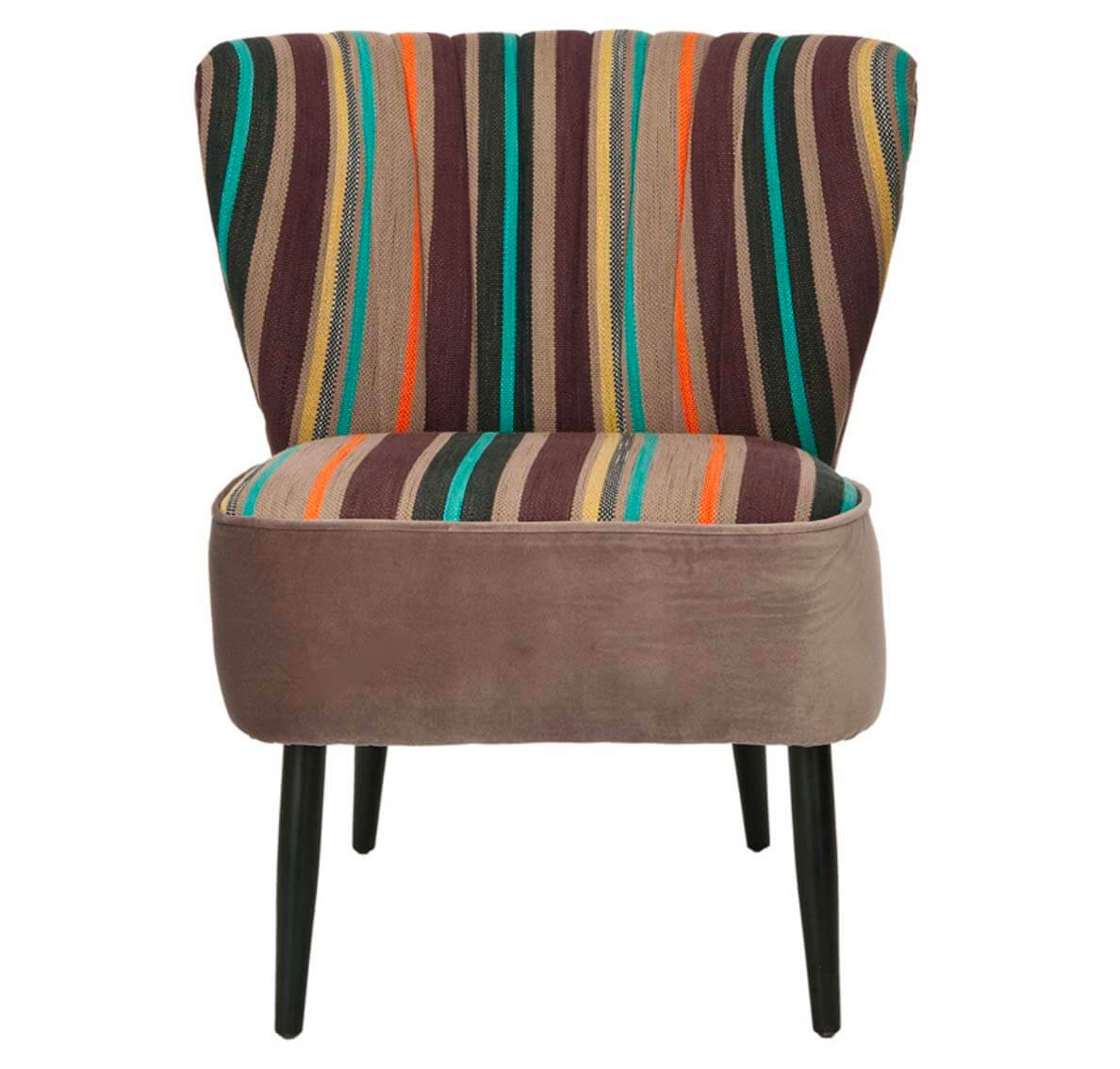 If you prefer your furniture with an artsy flair, check out Chairish. Chairish curates their collection of stylish vintage, antique, and contemporary pieces and coordinates shipping from seller to buyer. Enjoy an active marketplace of pre-loved furniture with looks to suit every whim.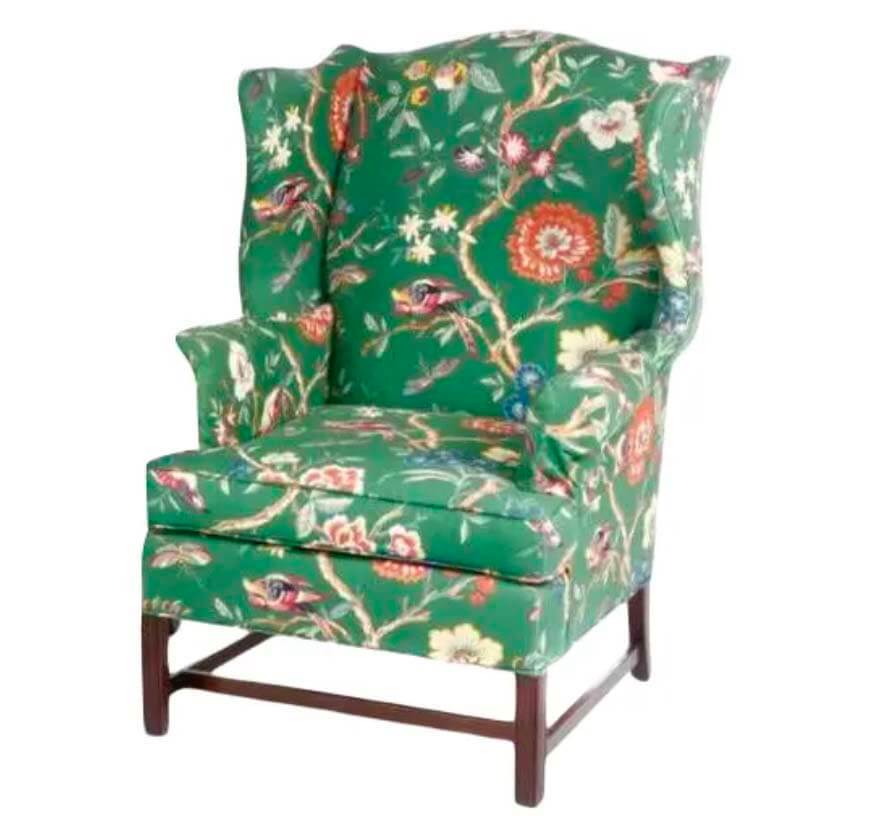 Two words—vegan, leather. Home Alternatives offers their Enzo Accent Chair in a plush vegan leather that's a must-add to your list. Available in Kalahari Gray or Kalahari Blue, the contemporary design combined with the updated vintage vibes makes this a chair must-have. Chair must-haves are a thing, right? We're thinking yes!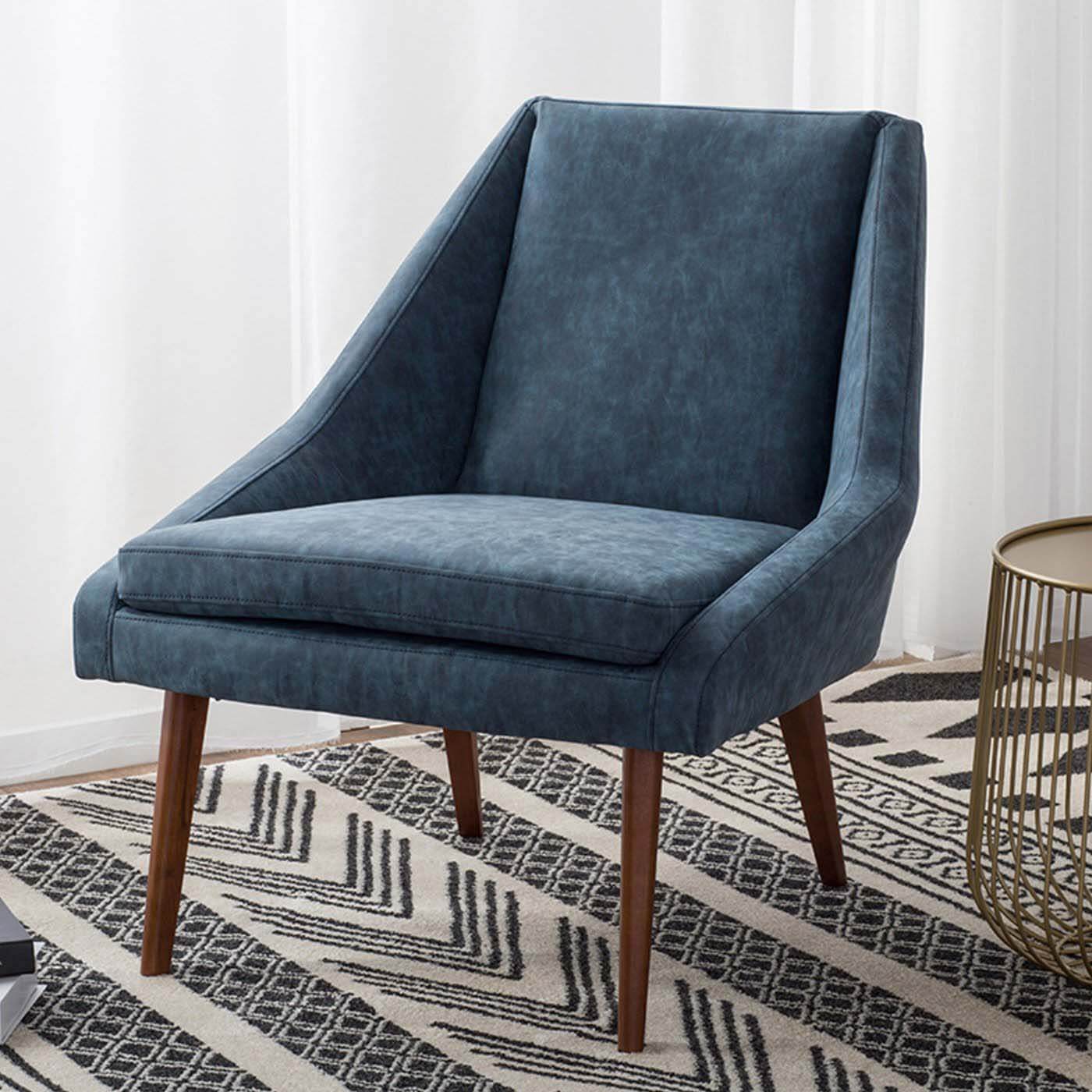 While we're on the topic of vegan leather, head over to LexMod Furniture to check out their Seg Vegan Leather Upholstered Vinyl Accent Chair. Not just for fancy-schmancy offices, this one is also great for your living room if you're the type of decorator that appreciates a good design and functional form. Available in brown, this piece is just one of many styles offered by this vegan-friendly brand.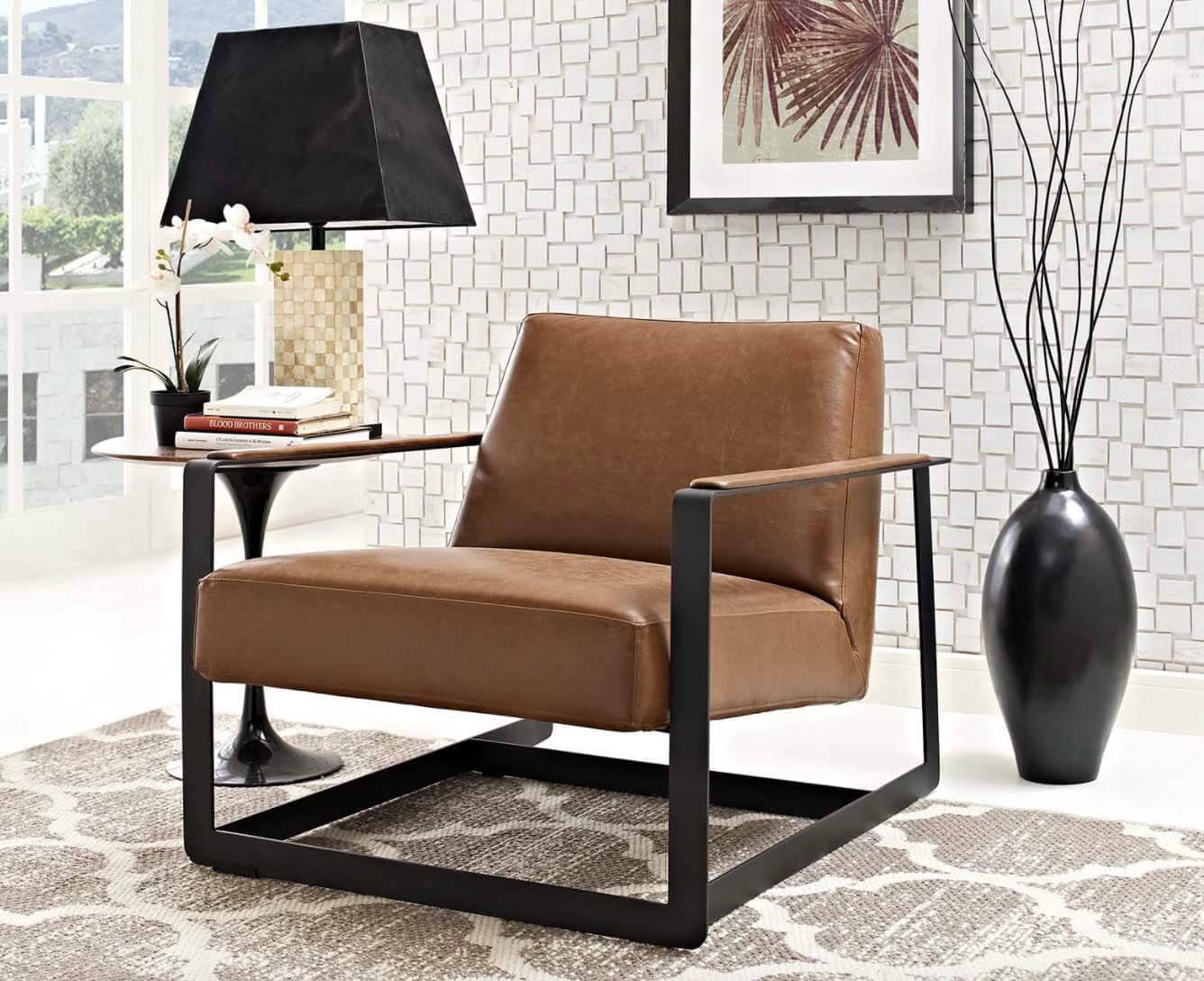 Sofas
This modular furniture ships to your door in regular packaging containers. If you're looking for an affordable couch for real life, look no further than this vegan-friendly brand! These sofas are sturdy, durable, and constructed of sustainable hardwoods and non-toxic, stain-resistant fabrics. Sit back, kick your feet up, and let the vegan snacking begin!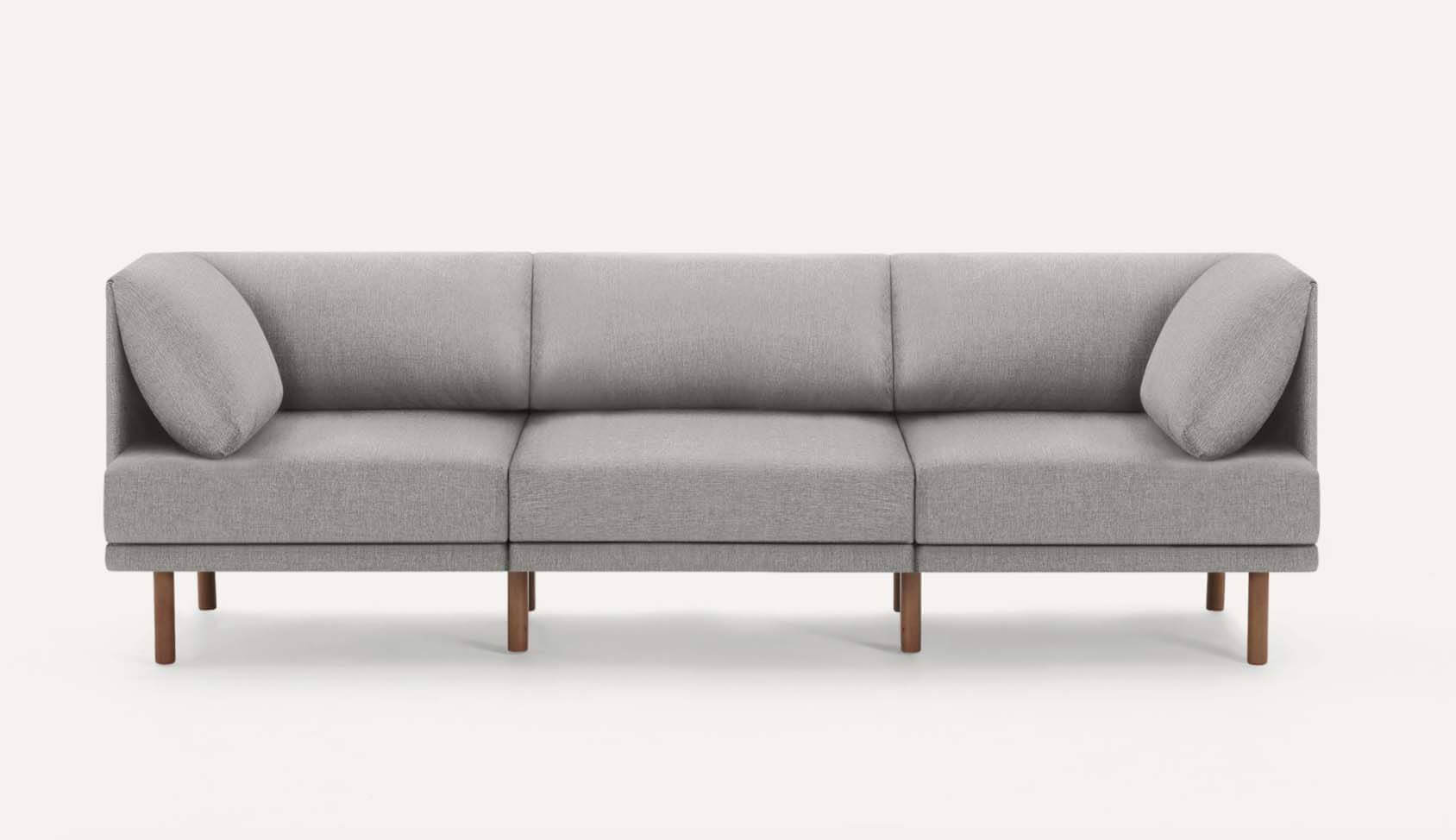 Vegan-friendly and ready for being home to long cuddles on a winter night, this custom-made, handcrafted furniture rides the line between vintage and modern. We're loving the charm of the Liam Sofa, constructed with responsibly sourced wood and foam-plus-down-alternative cushions. Need something more suitable for studio living? Try the Eliot Apartment Sofa. You'll get a luxury look without sacrificing precious square footage.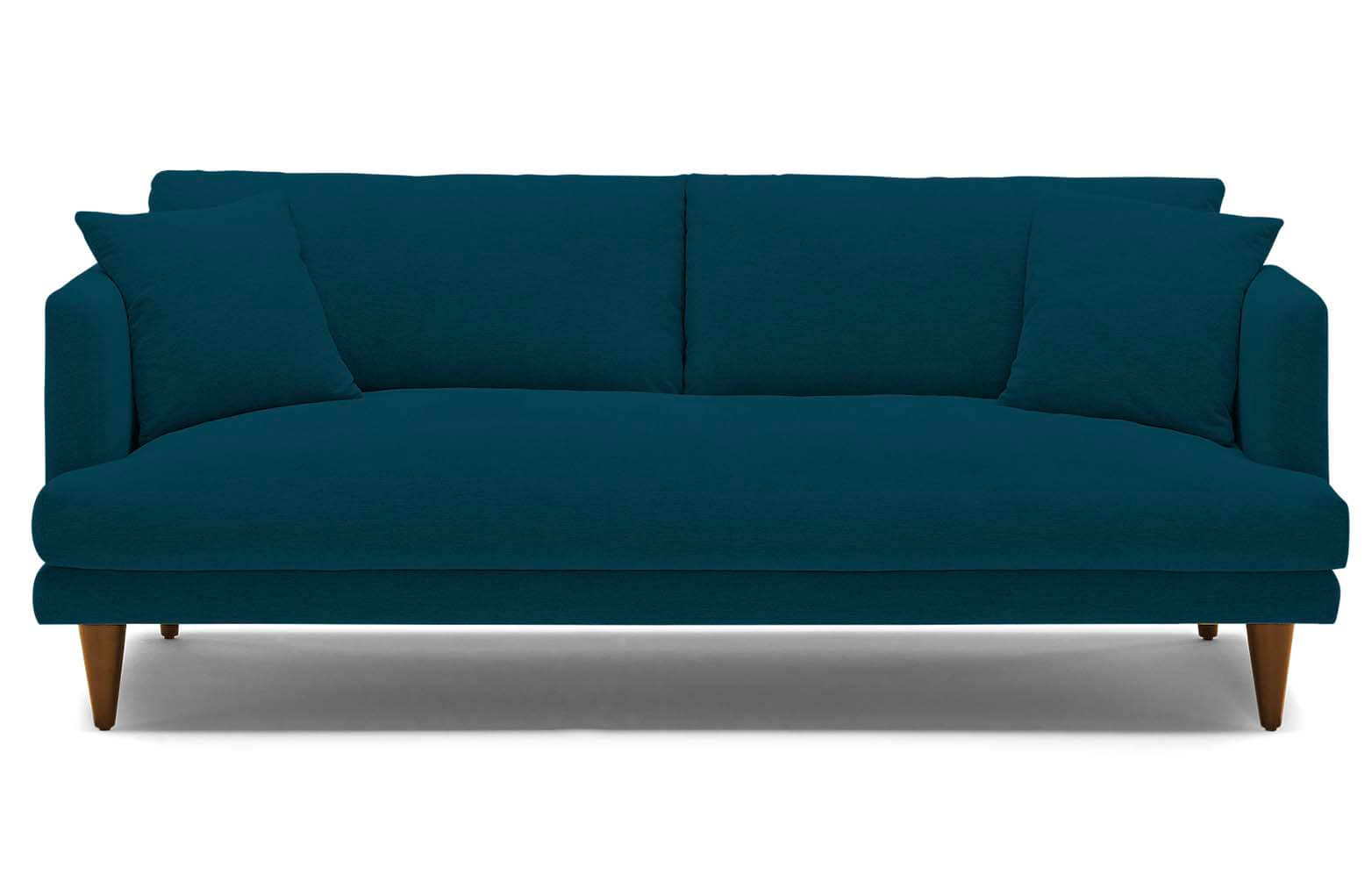 For a quality sofa built to old school standards, check out Medley. You'll get furniture that's crafted to last and offers a lived in feel, natural materials, and cozy eco-conscious vibes. This vegan-friendly, brother-founded, California-based brand offers a variety of styles, including the Kaydan Sofa, the Mira Sofa, and the Kirnik Sofa XL.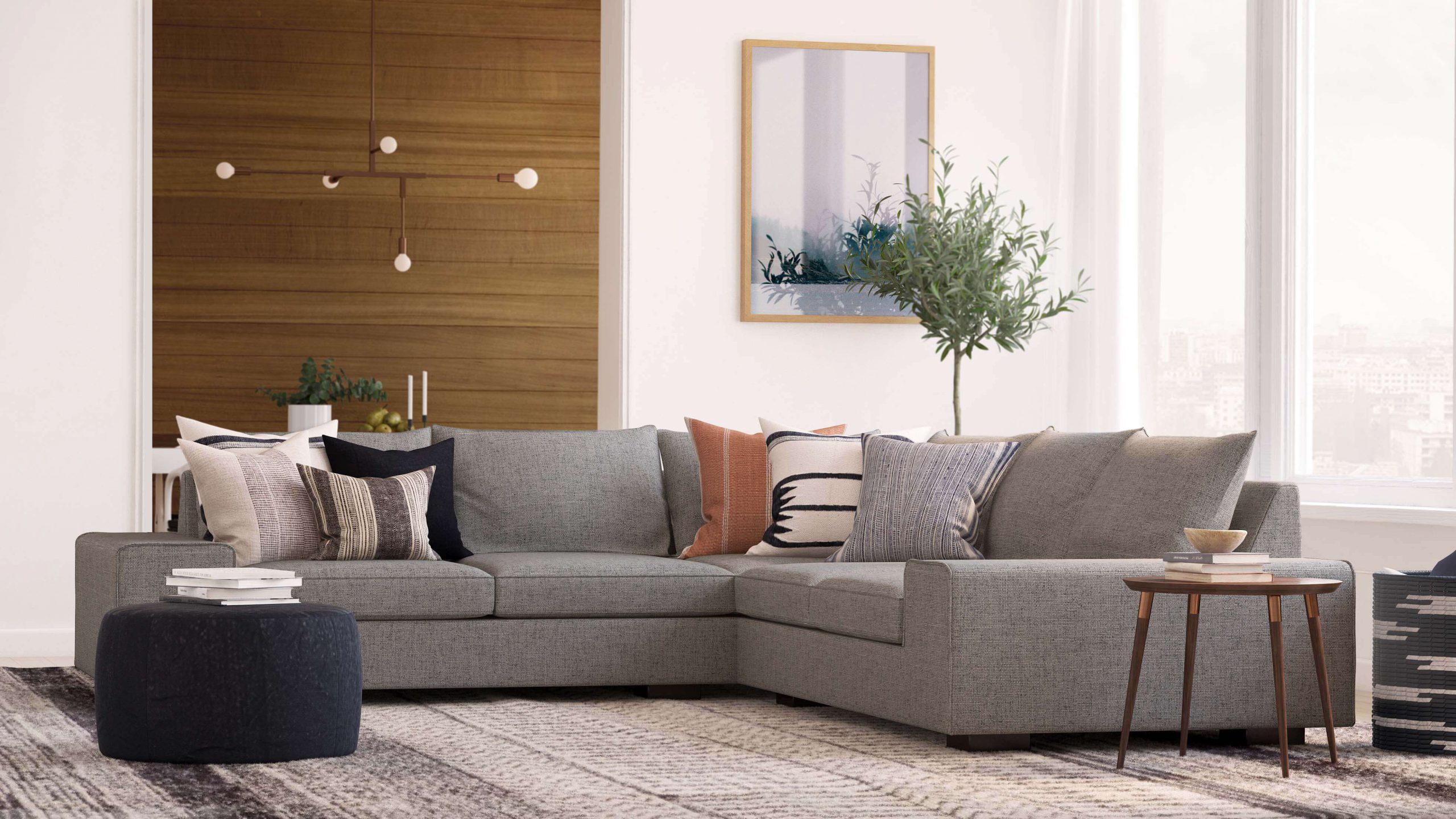 Sabai offers 100% vegan modular, customizable sofas designed for the budget-conscious shopper. Hey, hand up—that's us! This environmentally friendly brand creates easy-to-assemble pieces with comfort in mind. Just choose your cushion, fabric, and legs, then sit back and wait for your furniture to arrive. Once you hear that knock on your door, open those boxes, and get the Ben & Jerry's ready, because you'll be binging Netflix on your new couch before you know it. Set-up is that easy!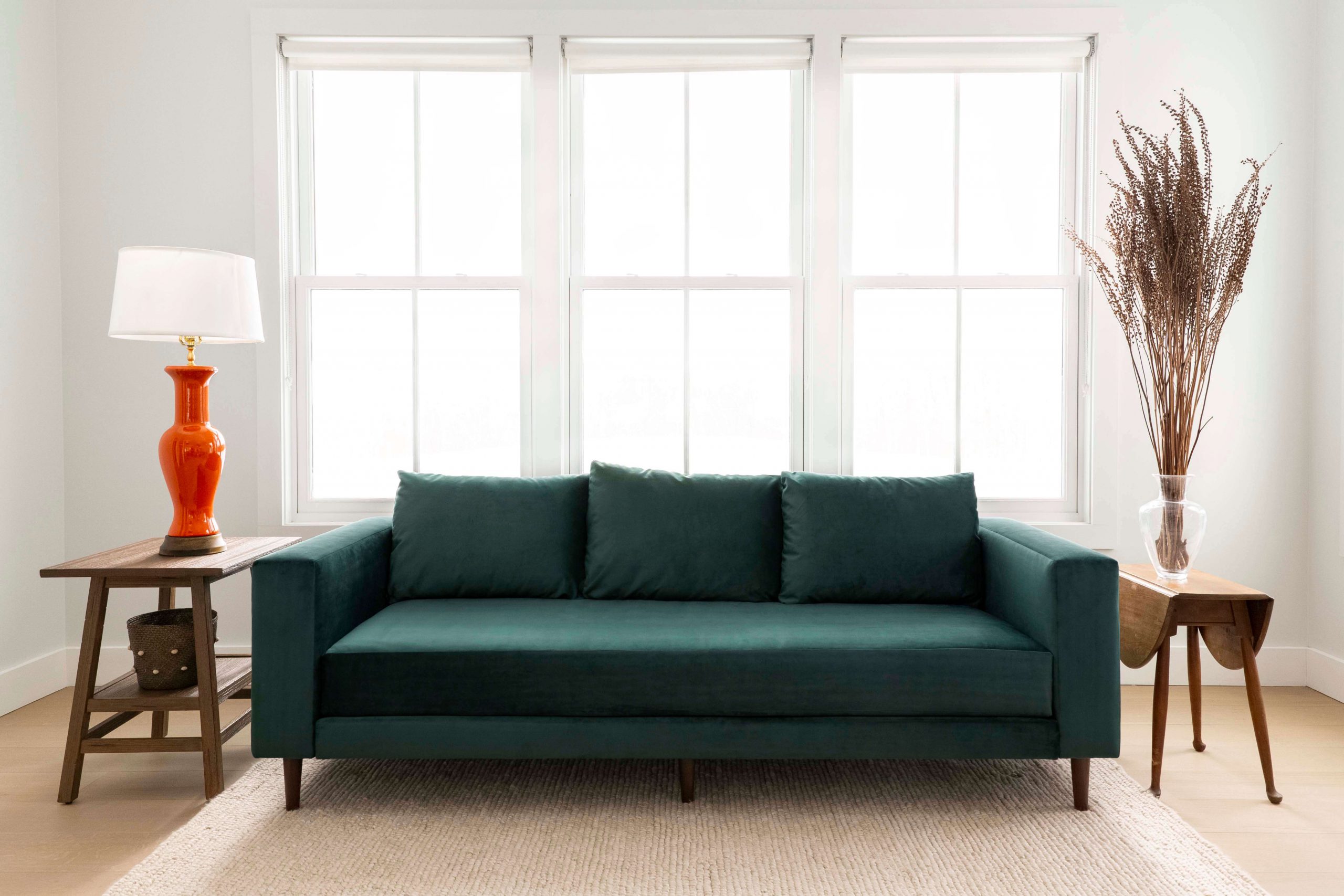 Tammie Ortlieb
@tammieortlieb
Tammie, a VegOut OG and vegan of 16 years, is a former psychology professor and self-proclaimed super-woke wellness guru. Indie author, dreamer, and TikTok rockstar wannabe, she lives to make the world a kinder place.
Articles by Tammie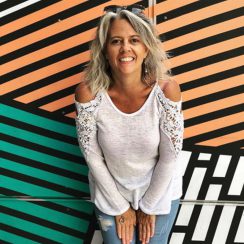 More from VegOut
Subscribe Now
Get the premier vegan food and lifestyle magazine delivered to your door (or inbox!)
Order the magazine!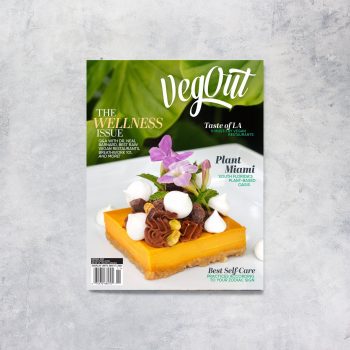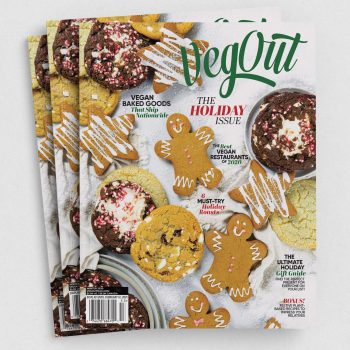 Navigation