Ditch the toxic chemicals and spruce up your space with these cruelty-free vegan cleaning products. Here are 10 brands to add to your shelf today.
RELATED: 8 Vegan Candle Brands That Are Better Than Bath & Body Works
---
Want even more vegan news, food, and lifestyle content? Subscribe to VegOut LA Magazine or VegOut NYC Magazine!
ECOS
We're loving ECOS for their versatility. With a full line of products for laundry, dishes, and every room of the home, ECOS also stocks what you need for babies, bath, and pets. You'll find scents such as Lavender, Magnolia & Lily, Honeydew, and Geranium to name a few. Not into scents? No worries. Try their Free & Clear.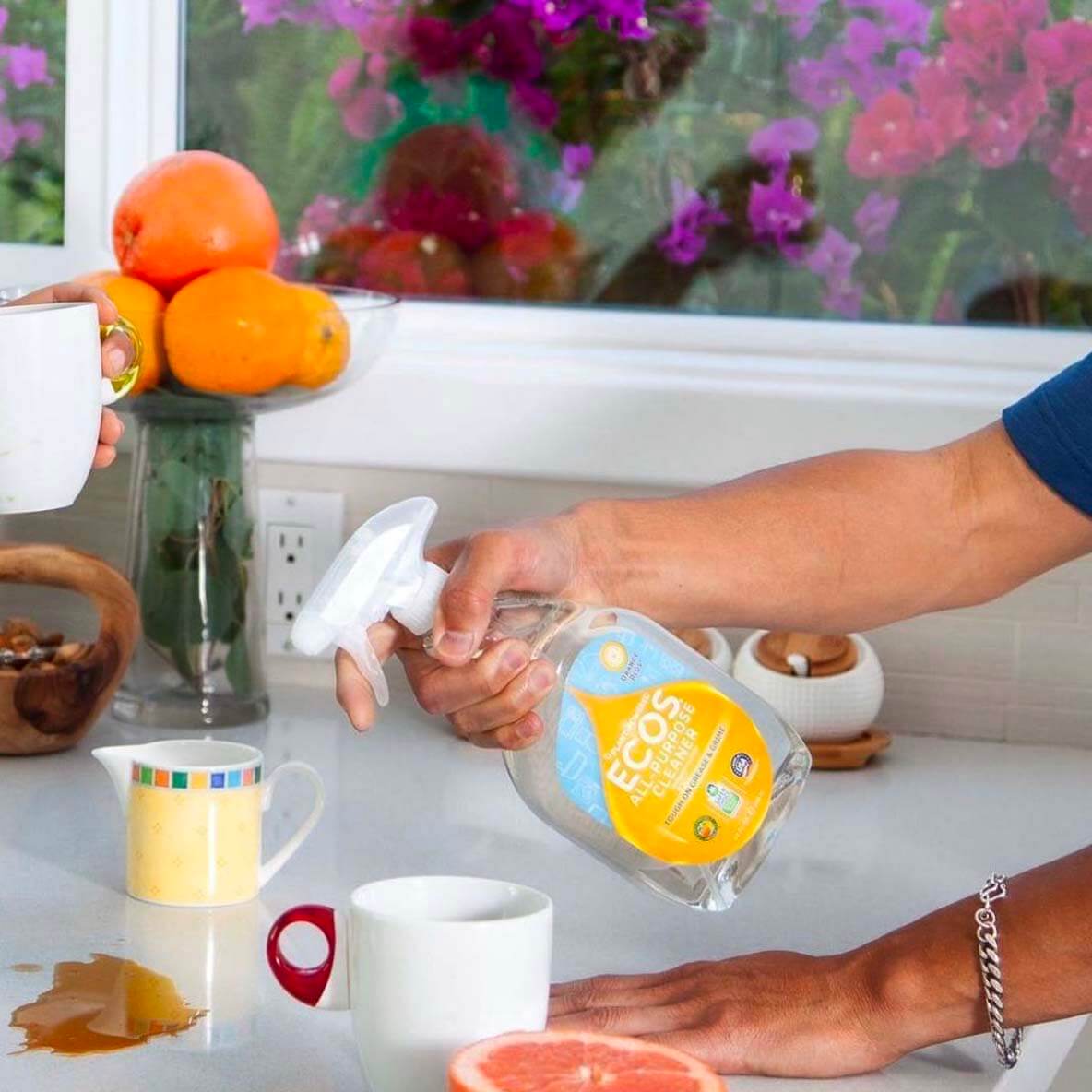 Method
This sweetheart of the Target world produces just about anything you need for a cruelty-free cleaning day. From multipurpose sprays to detergent and dish soap, this brand has you covered. Leave your home and dishes smelling like clementine, grapefruit, basil, honeycrisp apples, and more. Method also offers an unscented option.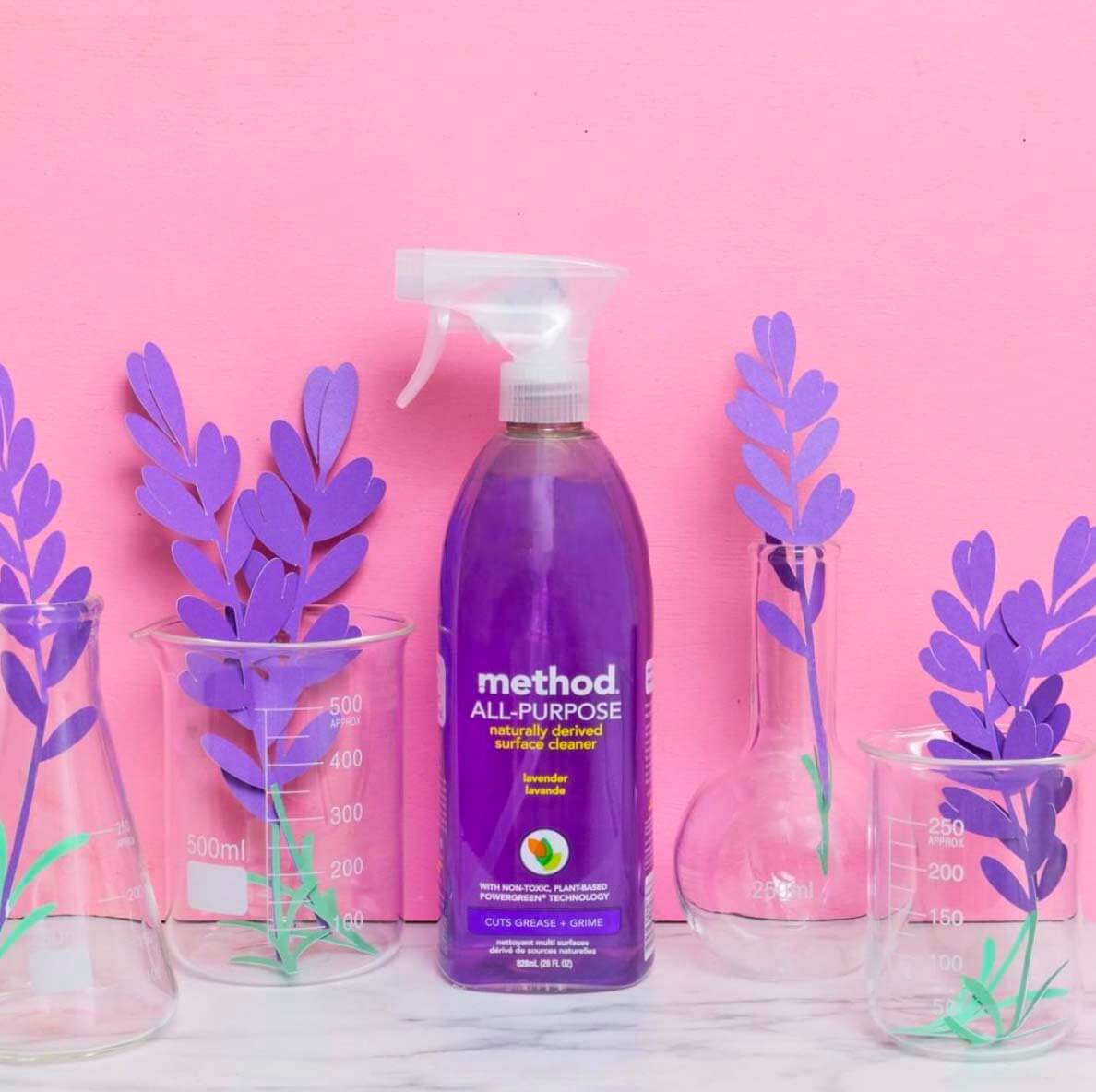 CitraSolv
A family-run business, CitraSolv believes a plant-based brand should stand up to the quality performance of its non-vegan competitors. You'll find a fresh, orange-scented concentrated liquid cleaner and multipurpose spray, as well as detergents (Lemon Verbena, Valencia Orange, Free & Clear) and dish products (Lemon Verbena, Orange, Lavender Bergamot, and Free & Clear).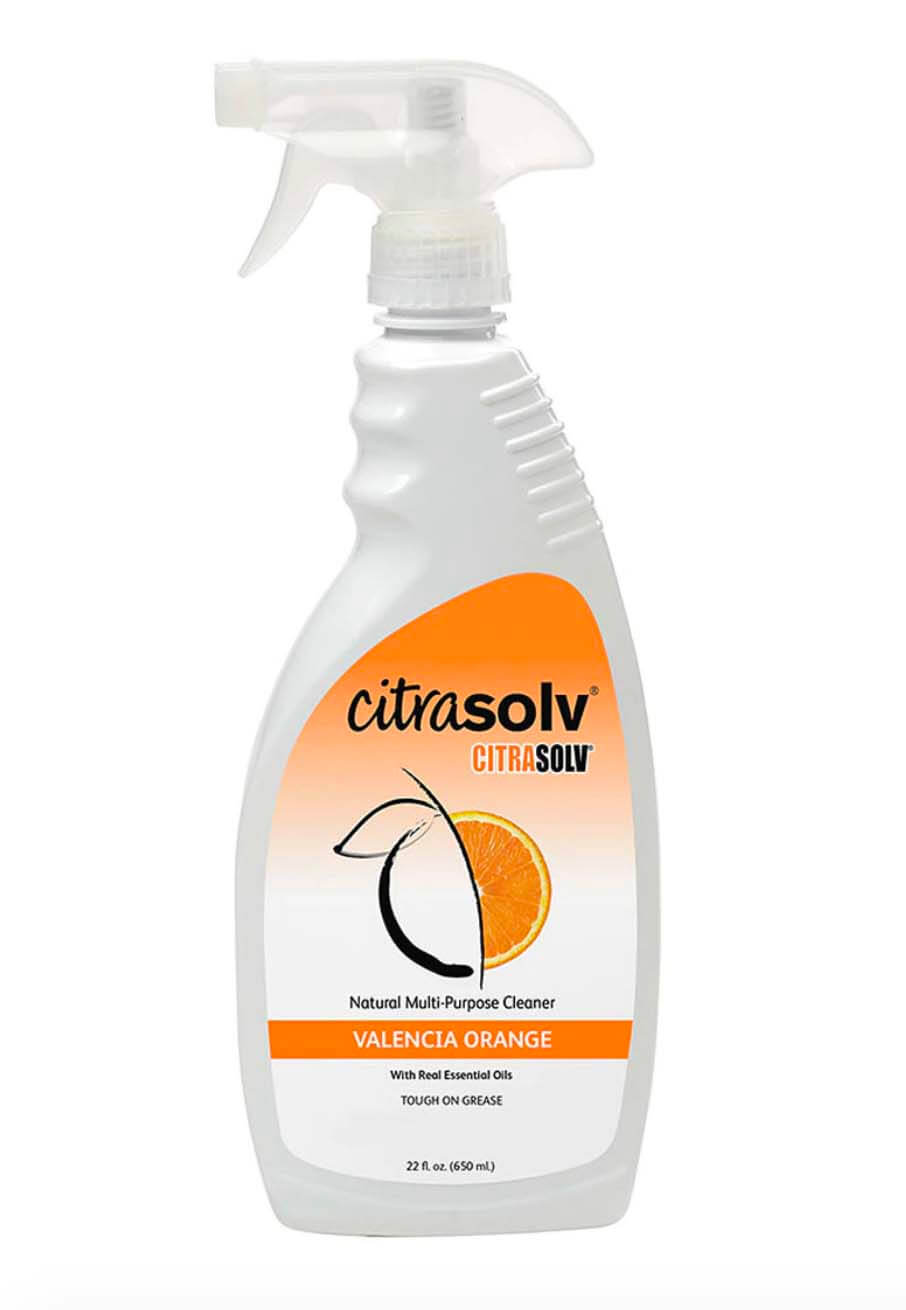 Mrs. Meyer's
When you're looking for variety, look to Mrs. Meyer's. Not only do they stock hand soaps and body care, they've got your home cleaning needs covered as well. From dish soaps to laundry detergents to multi-surface sprays, you'll find what you need in scents such as Lemon Verbena, Basil, Peony, Honeysuckle, and more.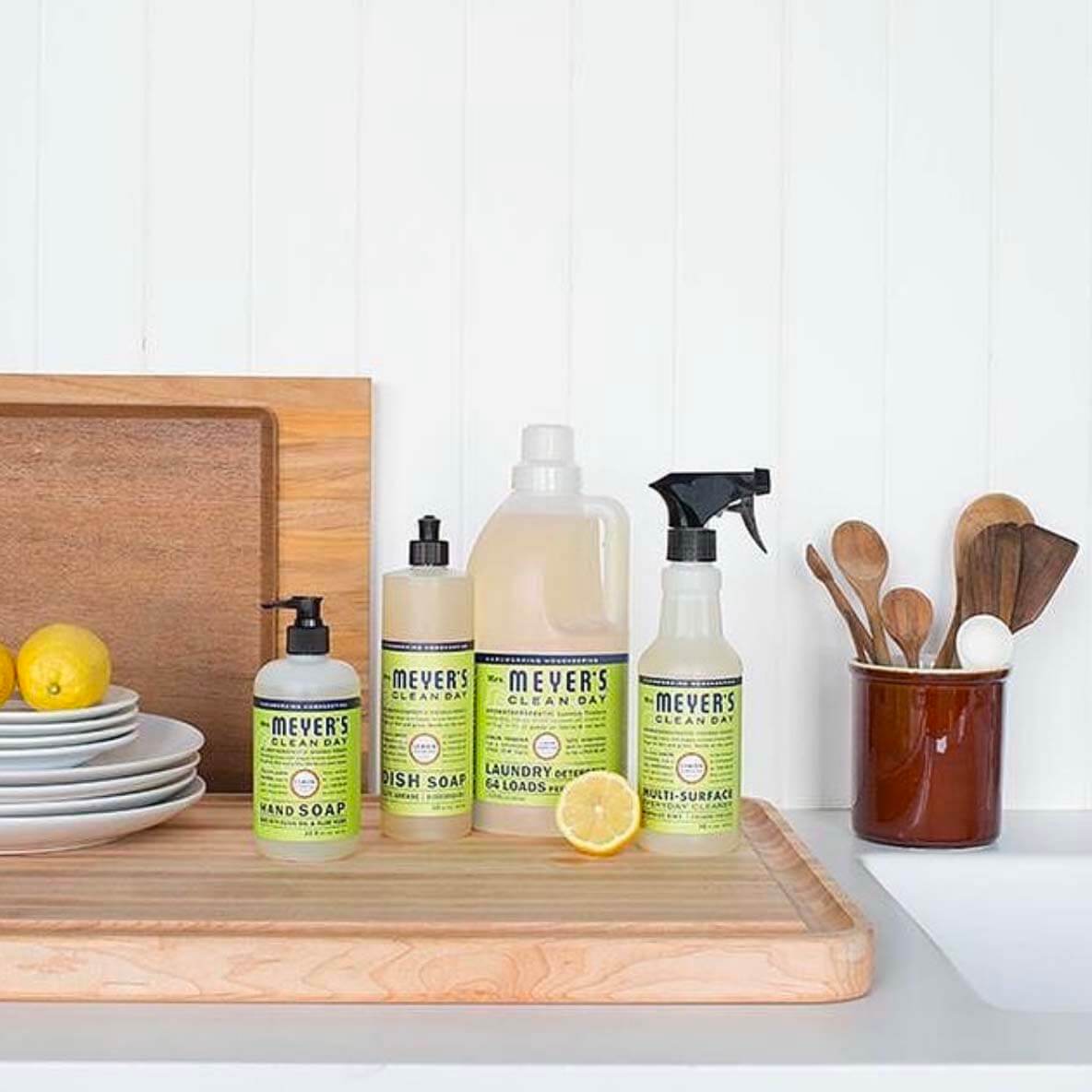 Seventh Generation
Seventh Generation knows what's up when it comes to stepping gently on the planet. They've been in business for three decades now. In addition to everything you need for kitchen, laundry, and bath, you'll also find disinfectant sprays and cleaning wipes as well.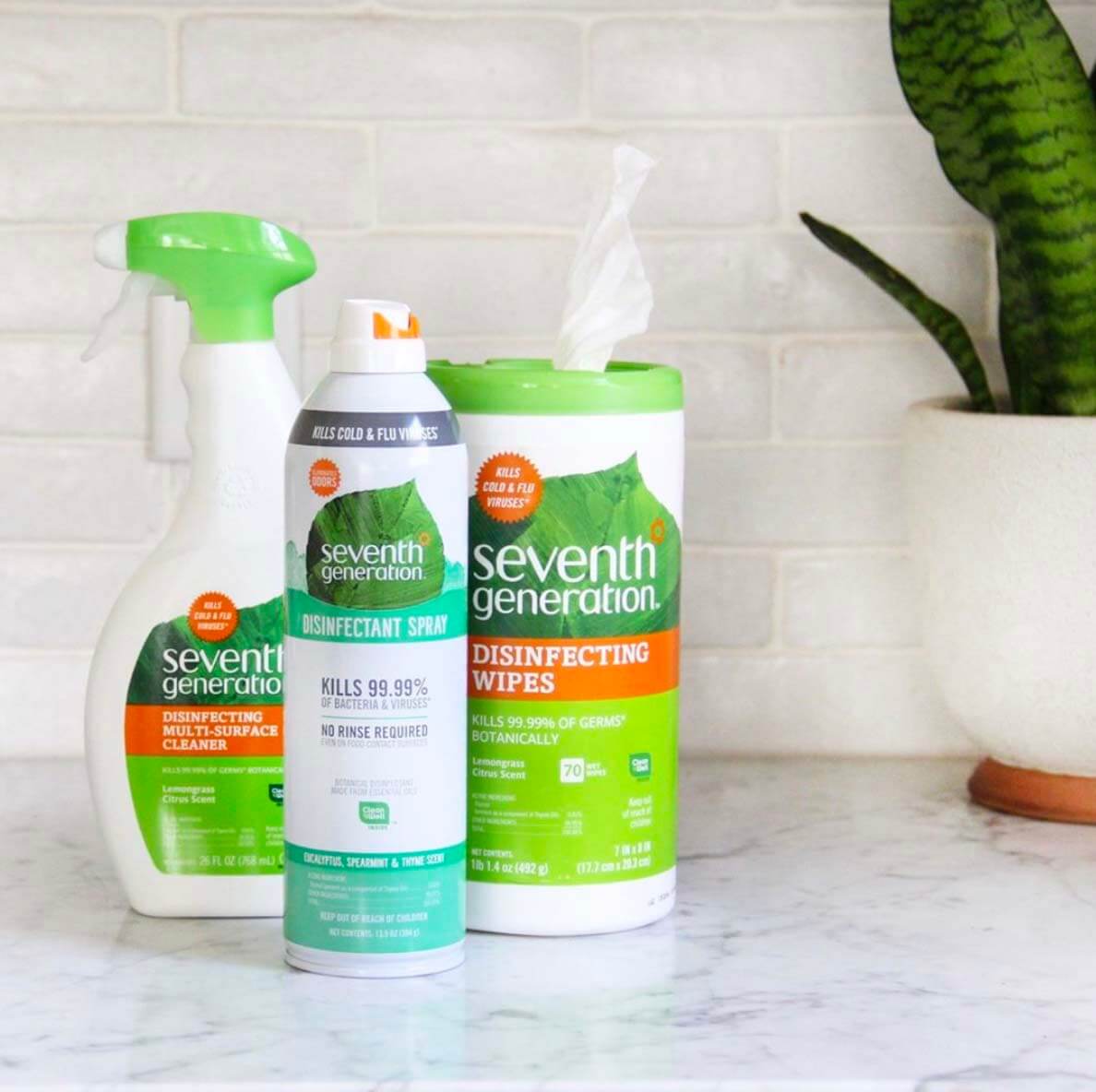 Dr. Bronner's
You love them for their iconic castile soap … and toothpaste and bar soap and lotion … but have you tried their Sal Suds Biodegradable Cleaner? This all-purpose cleaner can be used in any room of the house.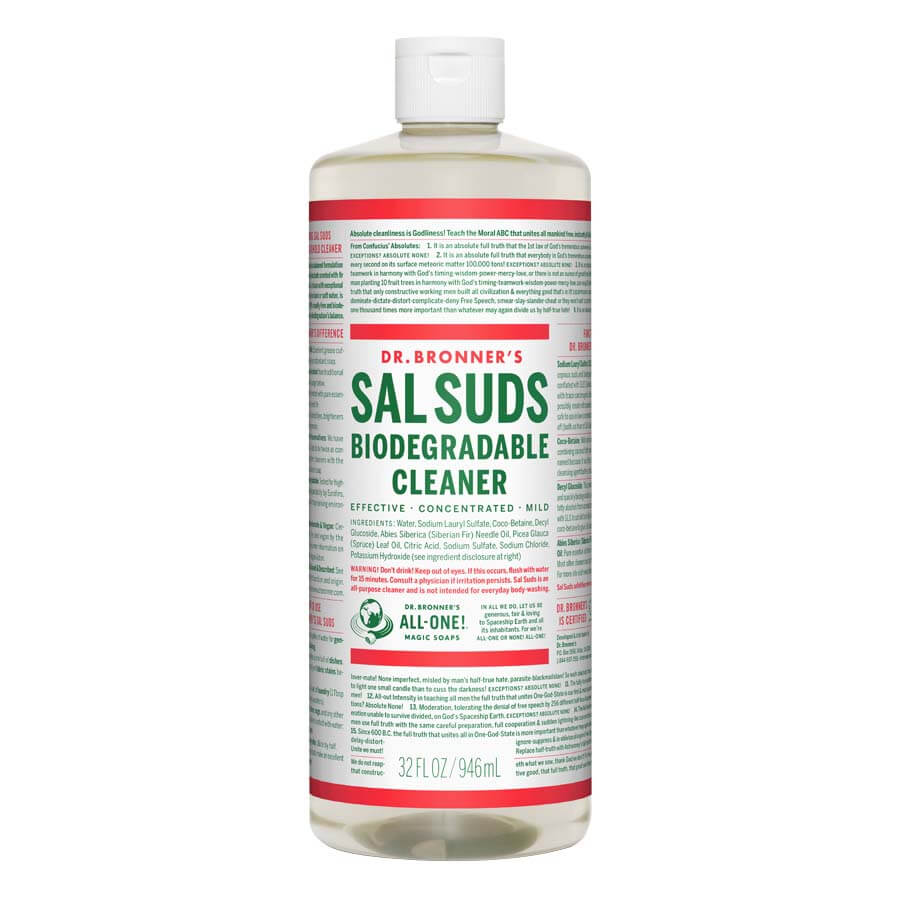 Puracy
Clean your home the toxin-free way with Puracy. In addition to multi-surface cleaners and baby products, this brand also offers stain remover as well as carpet and upholstery shampoo. Choose from Fresh Citrus, Organic Lemongrass, and Free & Clear.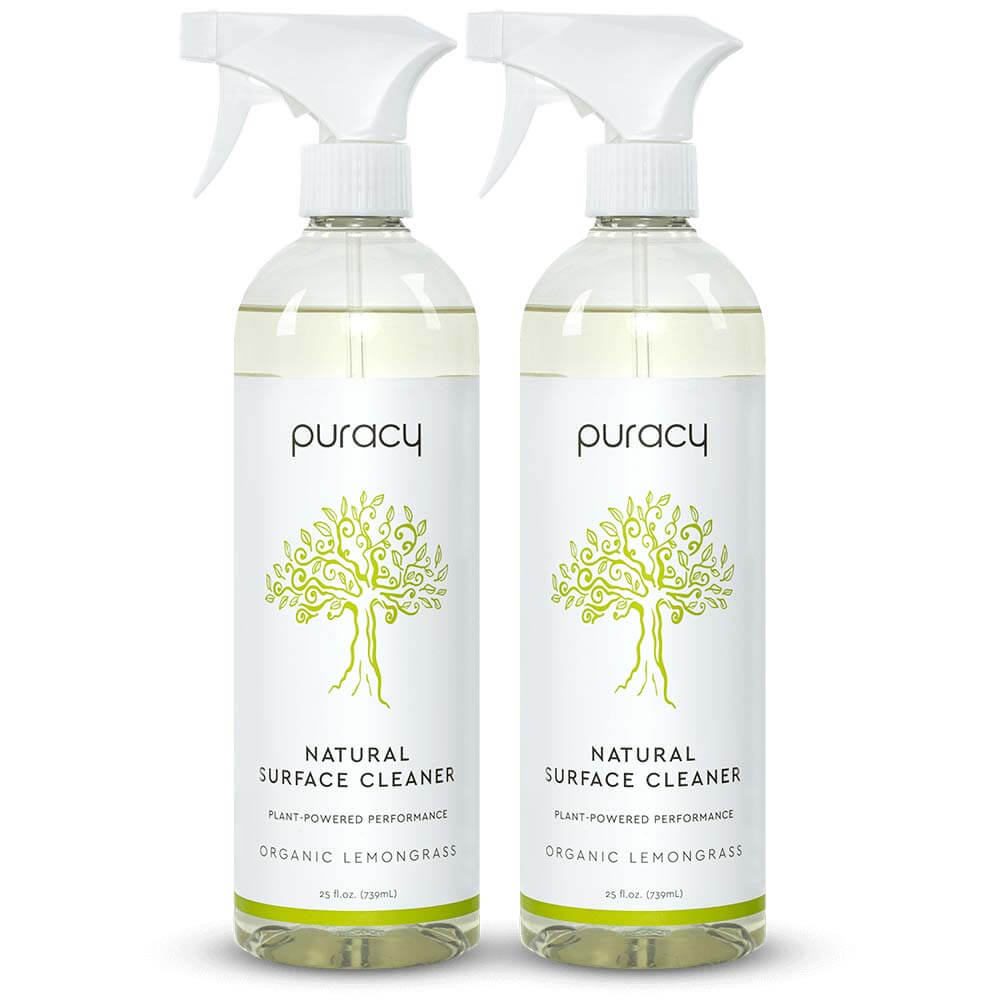 Ecover
From toilet cleaners to all-purpose cleaners to non-chlorine bleach, Ecover stocks everything you need to meet your cleaning day needs. In the kitchen, select from dish soaps, powders, and tablets that are gentle on the planet and gentle on your dishes.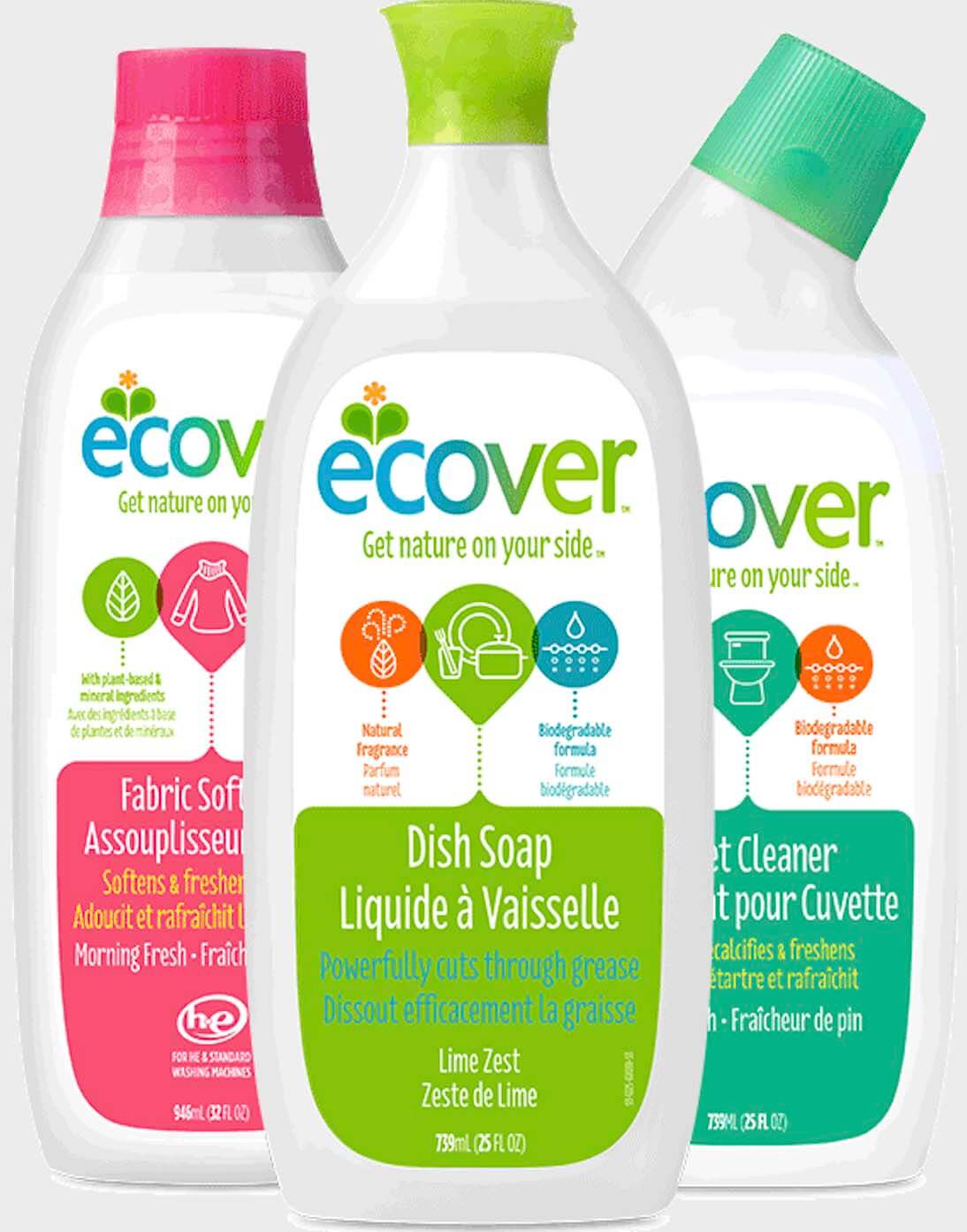 Biokleen
Biokleen carries products ranging from toilet cleaners and glass spray, to carpet shampoo and all-purpose cleaner. Select a 32 oz all-purpose cleaning spray or go with the 128 oz eco-conscious jug.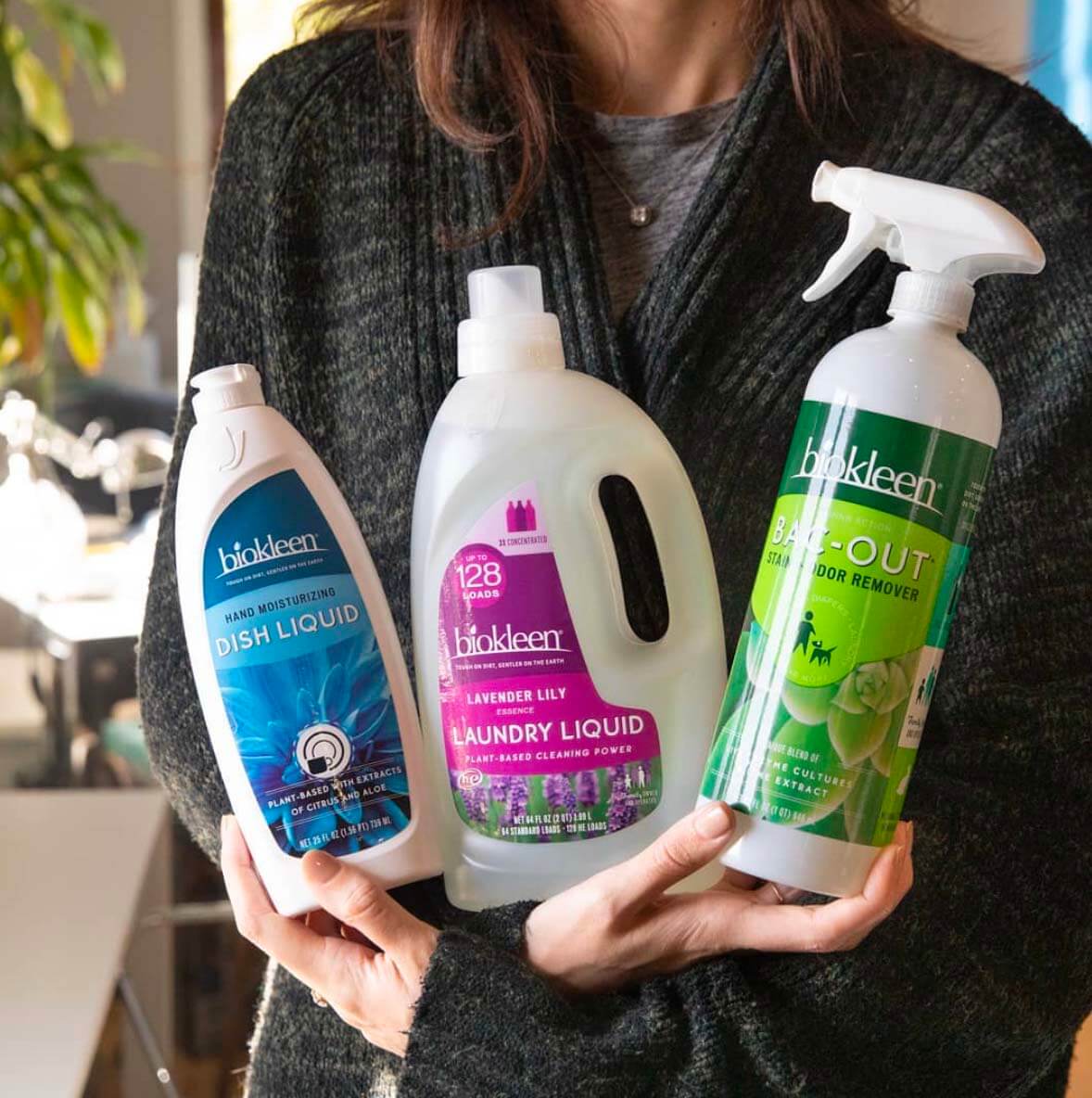 breathe
Furniture polish, stainless steel polish, bathroom cleaner, multipurpose cleaner—if you're looking for safe-to-breathe aerosols, this is the brand you need.