vKind and Vejii are teaming up to give four lucky winners an all-expenses-paid, immersive experience with free vegan food and products galore!
Do you ever watch game shows or reality TV and think, "It must be so fun to host a series like that?" Do you love sharing the benefits of veganism with those around you? Then, we have the perfect opportunity for you! A vegan travel show is looking for co-hosts in LA: Here's how to apply and more information about the position.
vKind's Vegan Travel Show, vibes
vKind is a digital platform that showcases vegan products, professionals, businesses, and services. This fall, the brand announced its newest venture with presenting sponsor Vejii—a travel show about the vegan lifestyle called vibes! The series, which premieres in early December, will feature several plant-based businesses in Southern California. Here's where you come into play!
vKind's vegan travel show, vibes, is searching for four upbeat herbivores to co-host the show. They're currently accepting submissions for those interested in participating—and there's an epic lineup of prizes.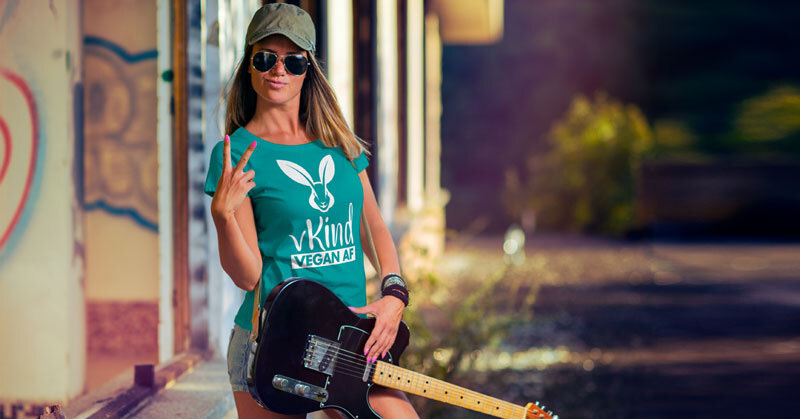 What Do the Winners of the vibes Co-Host Contest Win?
What do the winners of the vibes co-host contest win? For starters, all four winners will receive a swag bag of vegan products worth $250. In addition, each winner will get to partake in one of the following experiences:
Free vegan tattoo by renowned tattoo artist Asia Rain
Grocery haul at a vegan market a la Supermarket Sweep
Breakfast at Plant Power Fast Food and a behind-the-scenes peek at what happens in the kitchen—led by the restaurant's co-founder
A trip with the award-winning TV personality, Allyson Spellman, to the epic plant-based food festival Vegan Depot which highlights some of the best vegan pop-ups and food trucks in Southern California
How to Enter vKind's Vegan Travel Show Competition
Before we get to the details on how to enter vKind's vegan travel show competition, let's go over some of the requirements. For starters, the series films in the Greater Los Angeles area and transportation will not be covered, so Southern California locals are encouraged to apply. In addition, filming will take place on November 5 and 6. Contestants who enter must be available both days.
To apply, visit vKind's website where you will fill out a questionnaire and upload a video (60 seconds or less) telling vKind why you would be the perfect co-host for vibes! You can mention which one of the four experiences you'd prefer. After that, cross your fingers and wait for vKind to announce the winner on Friday, October 15th.
For more information about vKind and the new vibes series, visit vKind.com.