The popular vegan ice cream shop just got a makeover and added several new menu items!
If you've looked up or driven past Cocobella Creamery recently, you may have noticed a new look and name. That's because Cocobella has rebranded to Dear Bella Creamery and they're celebrating with $1 scoops at their debut party on September 5th! Even though the plant-based ice cream shop has revamped its look, expanded its menu, and changed its name, everything is still 100% vegan.
Cocobella Creamery
Taiwanese-Americans Alice Cherng and Belinda Wei first opened Cocobella in 2017. Their goal was to serve vegan and allergy-friendly ice cream that tasted good—and let us just say, they were successful in doing so. On any given day, you could walk into Cocobella and choose from 16 unique vegan ice cream flavors to enjoy in a cup, gluten-free waffle cone, sundae, cookie sandwich, or root beer float.
In its beginning days, Cocobella's flavors were made primarily from coconut and soy milk with a few water-based sorbets. Over time, Cherng and Wei continued to expand and evolve the menu.
Dear Bella Creamery
Within the past year, the dynamic duo has expanded the offerings at Cocobella to include an expanded array of alternative milk bases (like oat milk), soft serve ice cream, milkshakes, and pup cups. To reflect their latest developments, Cherng and Wei decided to rename their shop to Dear Bella Creamery and revamp its already adorable look!
Vegan and Gluten-Free Ice Cream in Los Angeles
Under its new name, Dear Bella Creamery will serve the same high-quality treats with more options than ever. Wei heads up the recipe curation, and she has an extensive background in the culinary and pastry industry. She uses that knowledge in combination with recipes from her and Cherng's heritage to create unique ice cream flavors like Black Sesame and Taiwanese Pineapple Cake.
The scoopable ice cream, soft serve, fillings, and toppings are made in-house using vegan ingredients, free from gluten, artificial colors, sweeteners, preservatives, and hydrogenated oil. Salted Caramel, Magic Shell, Honeecomb, and Sunflower Butter Cups are a few of the drool-worthy toppings you can try on your ice cream flavor(s) of choice.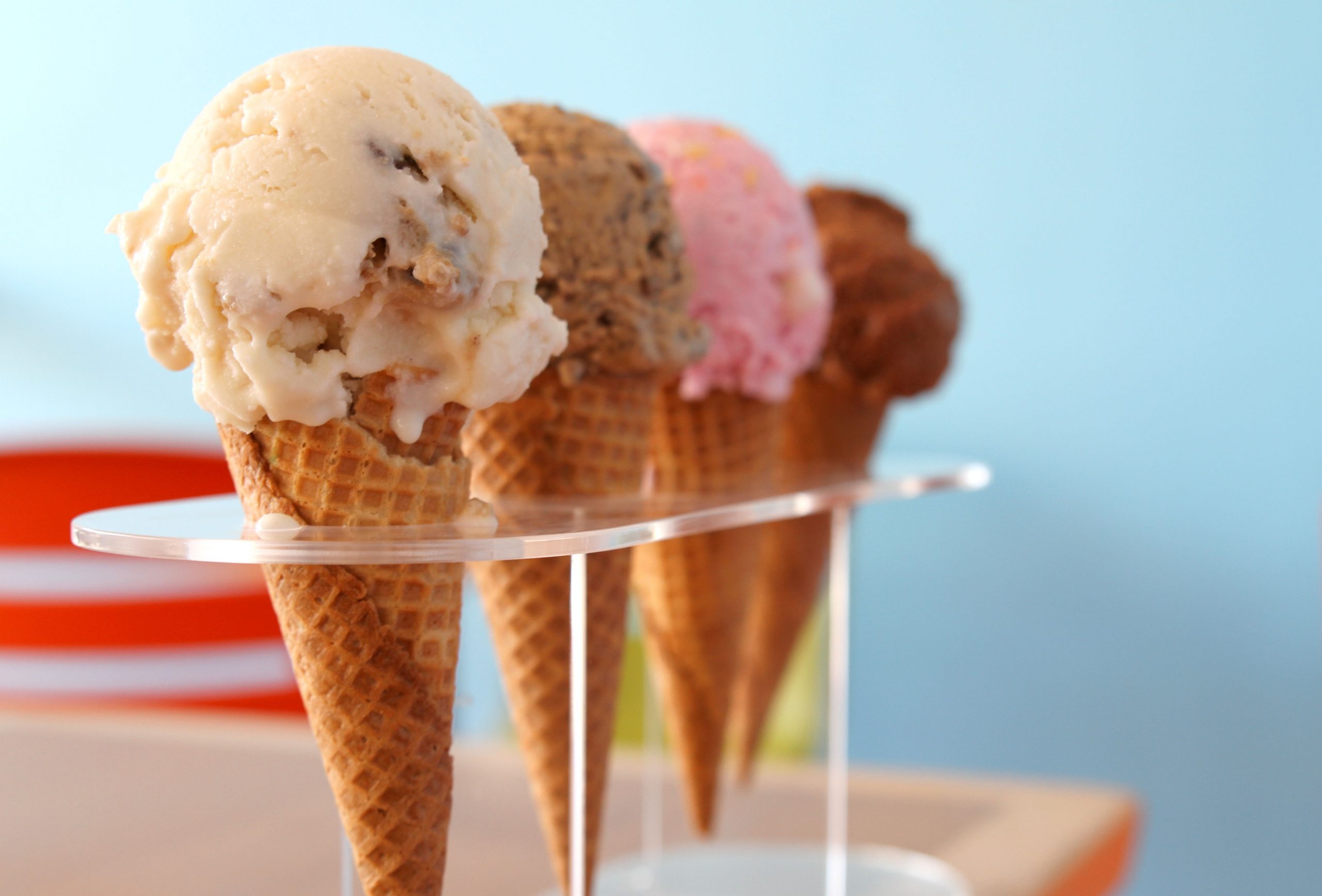 $1 Scoops at Dear Bella Creamery
To celebrate the relaunch, Dear Bella Creamery is hosting a scoop party where guests can score a scoop of any flavor for $1 as long as they're following @dearbellacreamery on Instagram. The scoop party is set to take place on Sunday, September 5th from noon-11pm at 1253 Vine St # 12, Los Angeles, CA 90038. Word has it, Dear Bella Creamery will be offering a sneak peek of their new fall flavors, including Ube Casserole!
For more information, visit DearBellaCreamery.com.