If you're craving vegan comfort food, track down this new food truck to get your fix!
Scroll through your Instagram feed for just a few minutes and you're bound to stumble across a photo of the wings, burgers, or milkshakes from The Vegan Hooligans. Everything from this restaurant is undeniably delicious, and their punk-rock vibes are unmatched—which is why they've gained so much popularity over the years. After popping up at Abby's Diner and opening a brick-and-mortar restaurant downtown, it's only natural for The Vegan Hooligans to hit the Los Angeles streets in a food truck—roadie style!
The Story Behind The Vegan Hooligans
What's the story behind The Vegan Hooligans? Back in 2017, Highland Park native, Jose Mejia, launched a vegan pop-up concept that operated out of Abby's Diner three nights a week. This was right around the time the pop-up scene took off and with the mouthwatering meals from The Vegan Hooligans, it was no surprise that the business gained traction quickly.
From there, Mejia began popping up all over Los Angeles to share his culinary creativity with foodies across the city before officially opening a restaurant of his own in Downtown LA last year. Mejia shared, "I love doing events and pop-ups, so after our brick-and-mortar location opened in Downtown LA, I stopped doing events for a while. Now that Downtown LA is running, I am able to do all the fun things I enjoy doing. The food truck is a perfect way to bring our food to the community."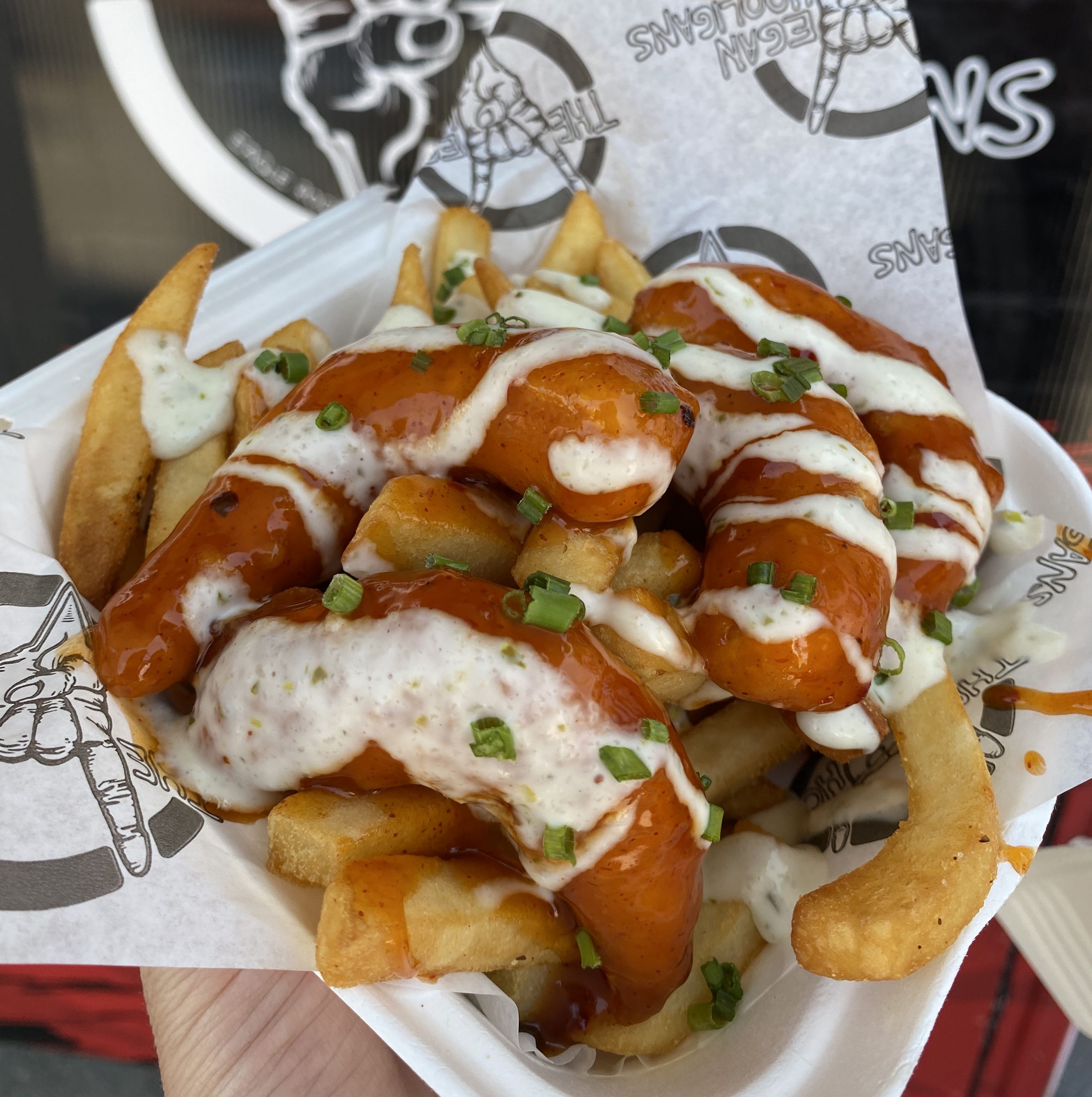 The Vegan Hooligans's Menu
The Vegan Hooligans's menu features some of the most mind-blowing meals we've ever tasted. It's the perfect combination of nostalgic fast-food meals and rich comfort foods, with a plant-based twist. The Vegan Hooligans food truck features the most popular dishes from the brick-and-mortar such as the BBQ Western Burger, Filet No Fish Burger, Hooligan Melt, Buffalo Wings, "Shrimp" Fries, and a rich lineup of shakes in the flavors of Oreo, Nutter Butter, and Chocolate, to name a few. If you like what you see and taste on the food truck menu, then you'll have to pay a visit to the storefront in Downtown LA for the full experience.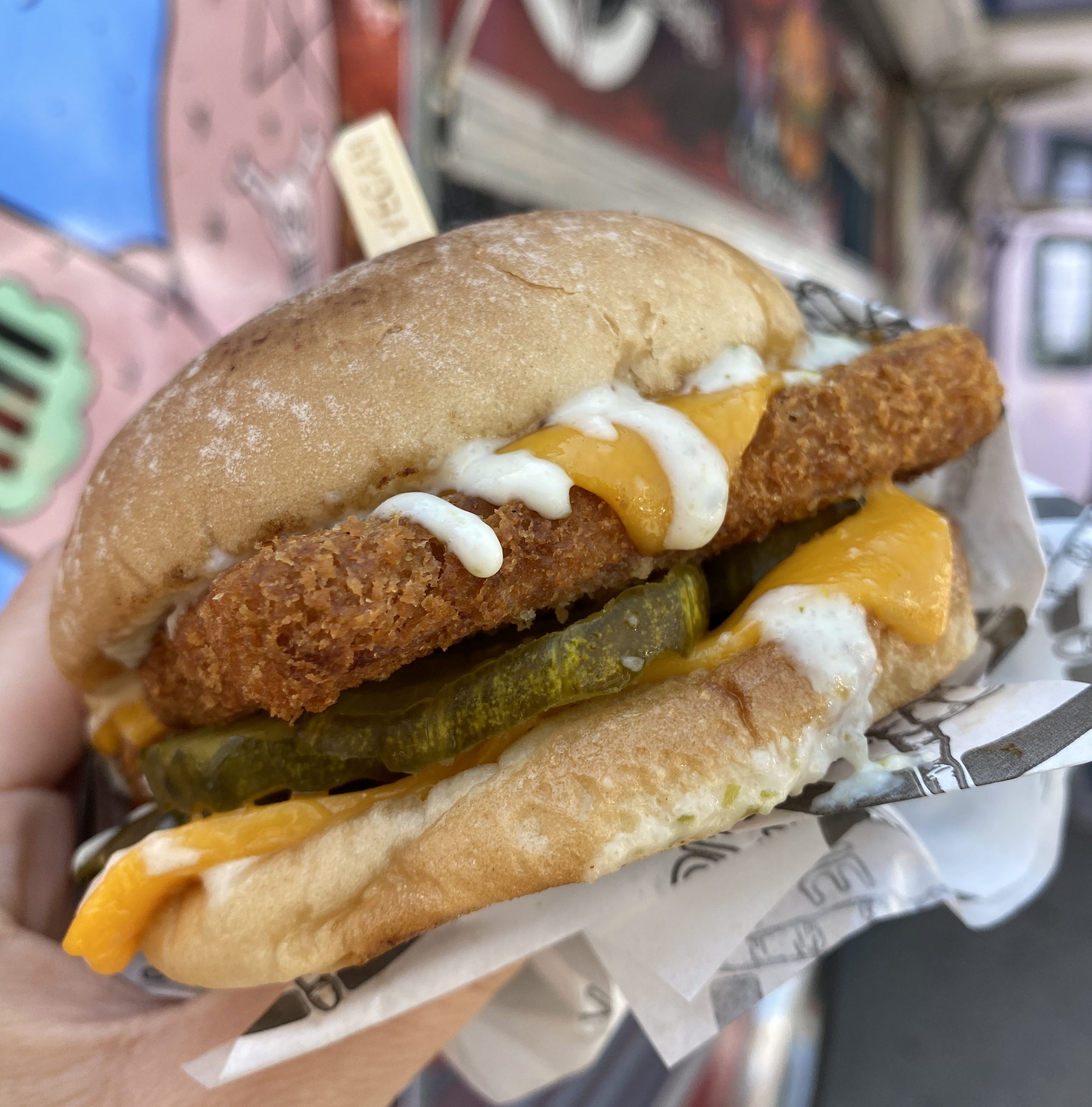 Where to Find The Vegan Hooligans Food Truck
The Vegan Hooligans food truck is already up and running! As of now, the truck has made stops at Vegan Exchange LA in North Hollywood, Abby's Diner in Highland Park, the Arts District in Downtown LA, and they have hopes to take their truck to music festivals and other events. For more information on where to find The Vegan Hooligans food truck, follow @veganhooligansla on Instagram.
When asked if there was anything else he'd like to share, Mejia said, "I want to give a shout-out to all of our customers who have followed us since day one. I was able to start my own business with no real experience thanks to them."