Stop by and try vegan Israeli food, fast-food classics, and Philadelphia water ice!
Smorgasburg is a weekly open-air market in New York and Los Angeles. With local food and product vendors, this renowned event is a staple for area foodies and visitors alike. After taking a few weeks off for the holidays, Smorgasburg LA reopens this Sunday with three new permanent vegan vendors—B'ivrit, Happy Ice, and Say It Ain't So.
The first vegan vendor to join the weekly lineup at Smorgasburg LA is B'ivrit. The female-owned pop-up specializes in vegan Israeli food such as hummus, tri-color falafel, pita sandwiches, and cauliflower shawarma. B'ivrit has been popping up occasionally in East LA neighborhoods, but Smorgasburg LA will be their first permanent weekly location.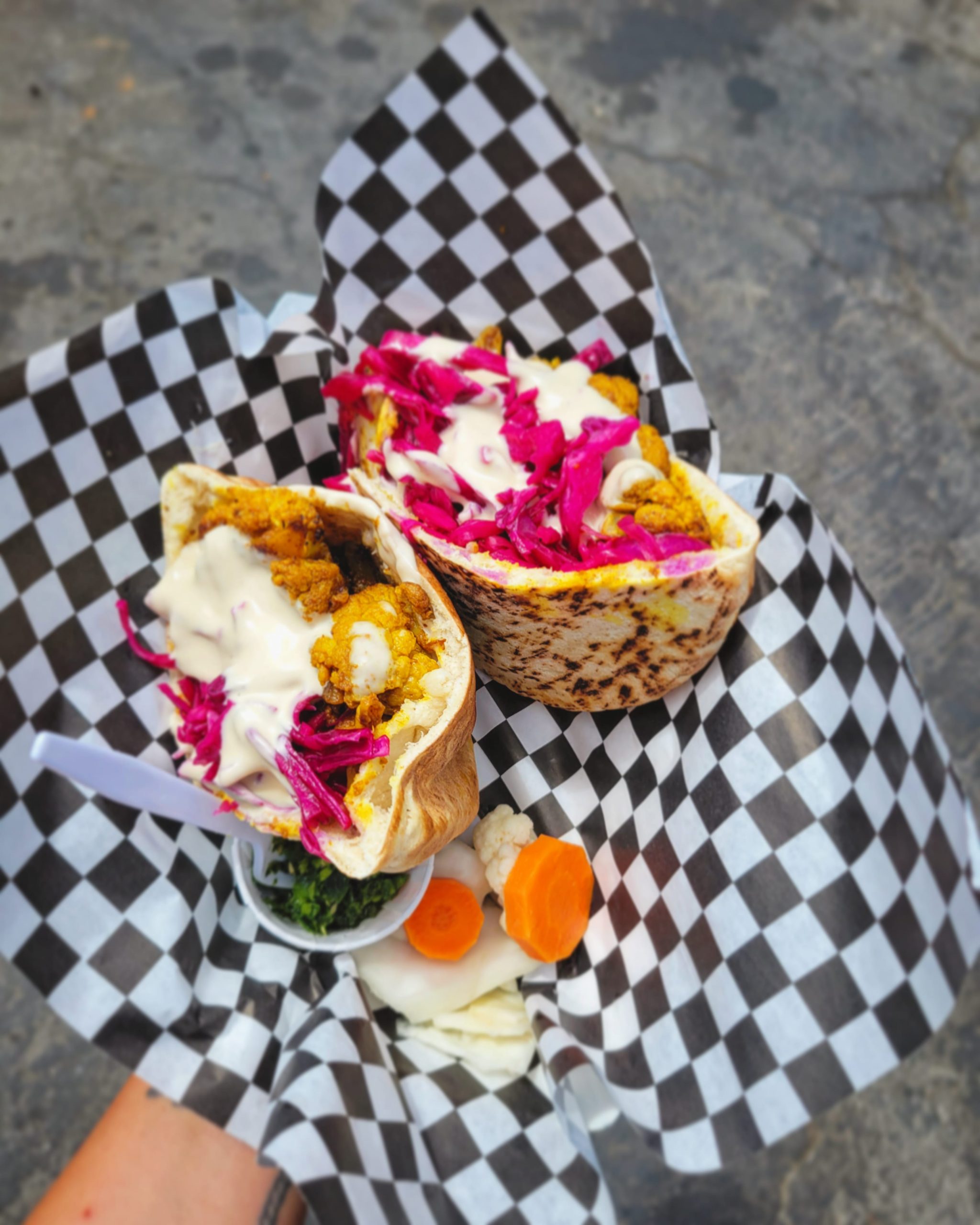 Next on the roster is Happy Ice. After participating in Smorgasburg LA's Ice Cream Alley series over the summer, the bright and colorful food truck will be at the market full-time. Do you know what that means? You can get a cup of refreshing vegan Philadelphia water ice every Sunday!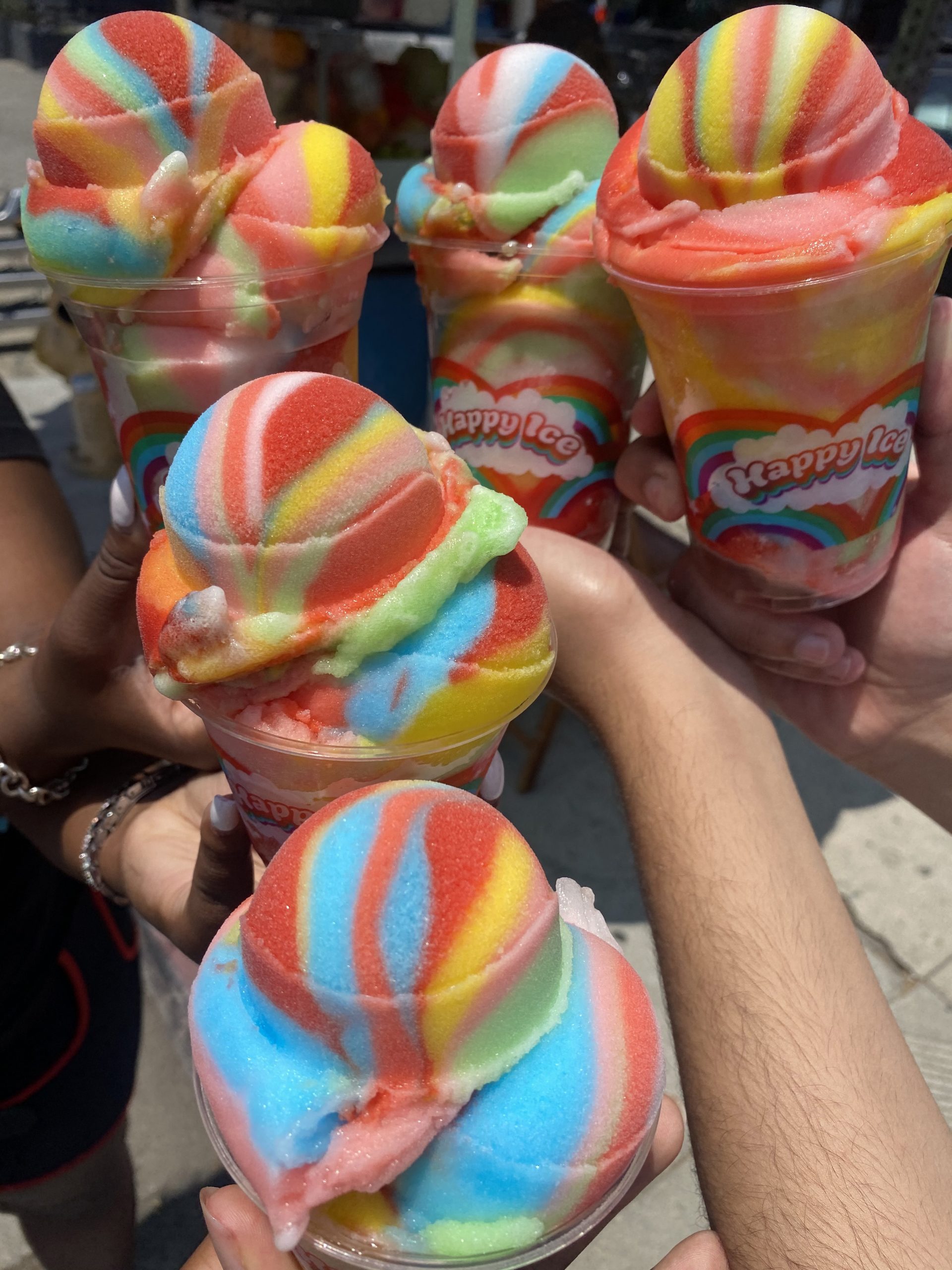 The third all-vegan vendor to be welcomed into the Smorgasburg LA family is Say Ain't So. The up-and-coming business offers vegan renditions of classic Southern California fast-food items such as crunchadillas, burgers, mini taquitos, spicy cheesy gorditas, and loaded fries.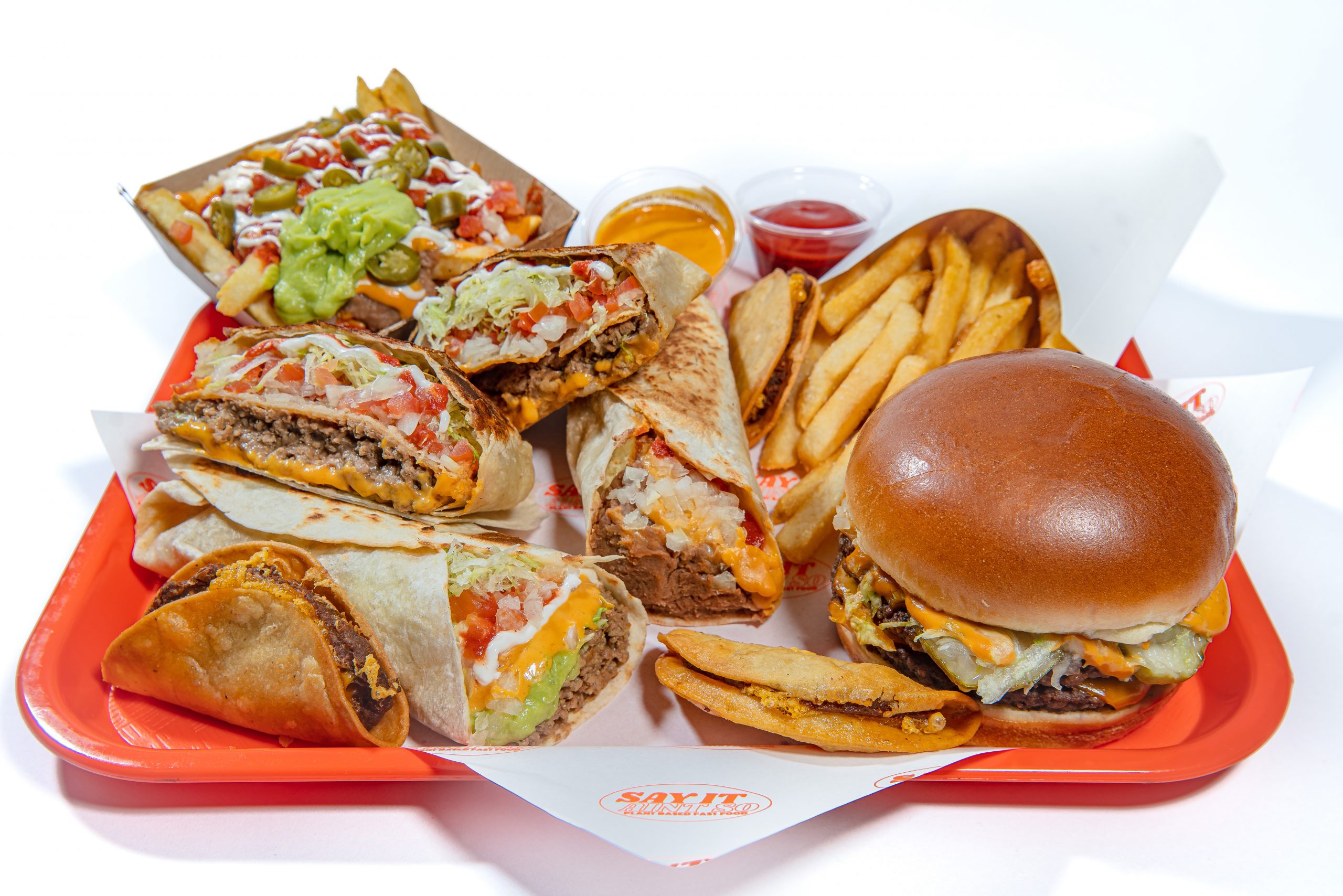 Vegan Vendors at Smorgasburg LA
Other vegan vendors at Smorgasburg LA to check out include Avocadamama, Cena Vegan, Donut Friend, Madame Shugah, MANEATINGPLANT, Mort & Betty's, Plantae Bar, and Señoreata. There are also a variety of vegan-friendly vendors like Amazebowls, Bridgetown Roti, and Sus Arepas. For the grand reopening of Smorgasburg LA this Sunday, January 9, Gordon Ramsay's new cooking competition show, Next Level Chef, is bringing a few iconic Los Angeles eateries, including Gracias Madre. The plant-based Mexican restaurant will be bringing some of their most well-known dishes for attendees to try inside of a special Next Level Chef space.
Smorgasburg LA is located at ROW DTLA (777 S. Alameda St, Los Angeles, CA 90021). The market takes place from 10am-4pm every Sunday. For more information, visit LA.Smorgasburg.com.