Southern California's futuristic vegan restaurant, Plant Power Fast Food, is opening new locations across the West Coast, including Sacramento, Las Vegas, and Hollywood!
The Beginning of the Plant-Based Revolution
Plant Power Fast Food got its beginning in San Diego back in 2016. As soon as the first restaurant's doors opened, vegans across the country knew the plant-based revolution was about to shift into high gear. With menu items reminiscent of McDonald's Big Macs, chicken nuggets, breakfast sandwiches, and milkshakes, it was clear that Plant Power Fast Food had what it took to encourage more people to eat a plant-based diet.
Vegan Fast Food for All
After making waves in the San Diego vegan scene with their nostalgic menu, innovative concept, and personable staff, the Plant Power Fast Food crew knew their concept would thrive in other parts of the country. From San Diego, the team expanded their reach to Los Angeles, aka the vegan mecca. And now, after opening location after location (and one food truck) in Southern California, Plant Power has decided to continue its goal of bringing the "Future of Fast Food" nationwide.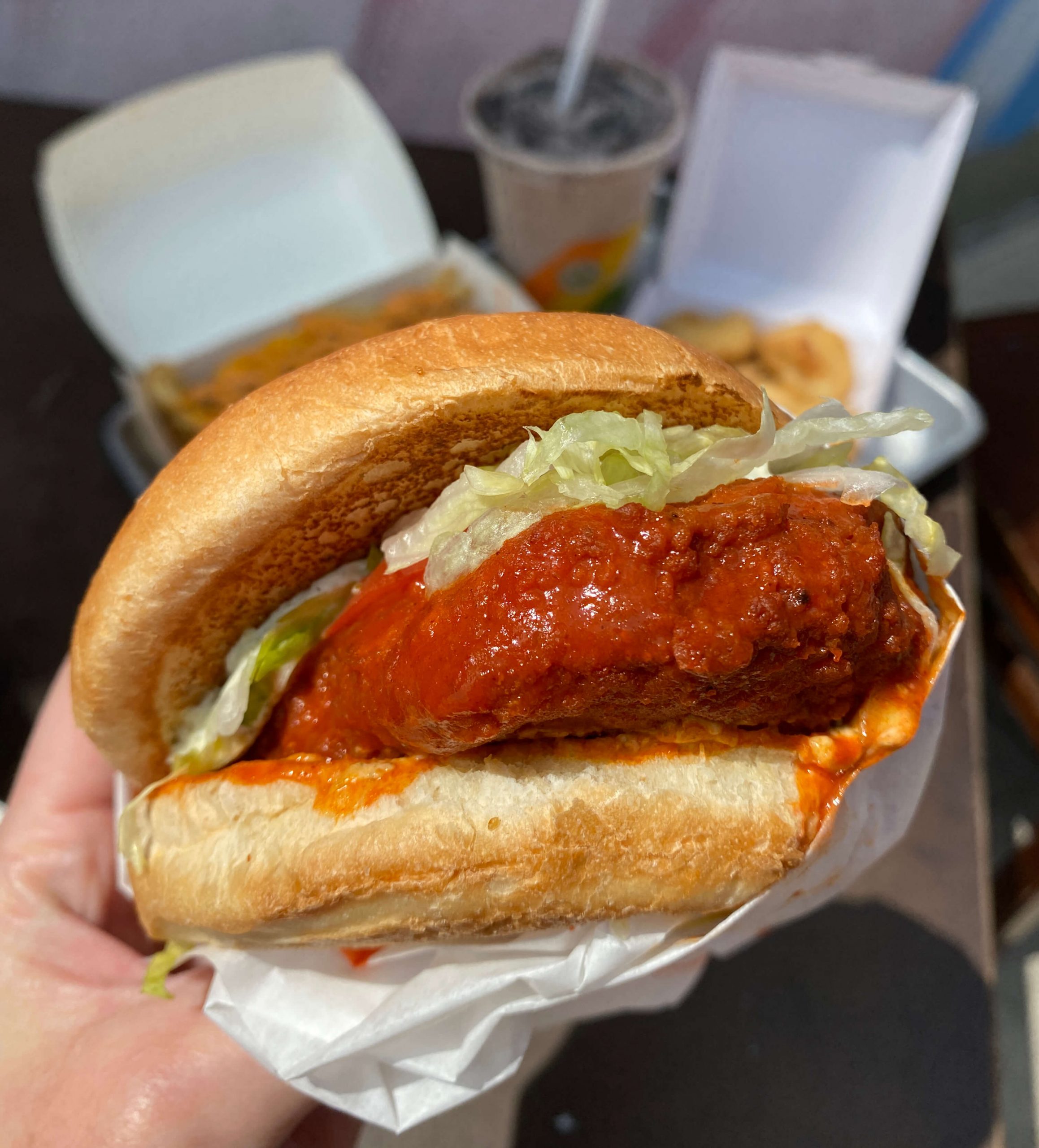 New Plant Power Fast Food Locations
Here are the most recent locations that have opened or are set to open this year:
Sacramento: Let's face it, the drive down to LA from Sacramento is quite a trip. That's why Plant Power decided to grace NorCal vegans with a restaurant of their own! This spot just opened in May at 1100 R Street in Sacramento, CA.
UCSD (University of California San Diego): Because getting through class is better with a plant-based breakfast sando in your belly! This location opens in July at 9685 Scholars Drive North, Suite CT0121 in La Jolla, CA.
Las Vegas: The City of Lights will welcome their very first Plant Power Fast Food this September. And it won't be a gamble—you can expect a delicious experience each and every time you dine here!
Hollywood: All our Central LA vegans know how hard it is to get your hands on a Big Zac or Buffalo '66 in the city. You either have to travel to Long Beach or track down the Plant Power Fast Food Truck in Echo Park. But not for long! The Hollywood area will be home to a new Plant Power Fast Food brick-and-mortar this September. Woohoo!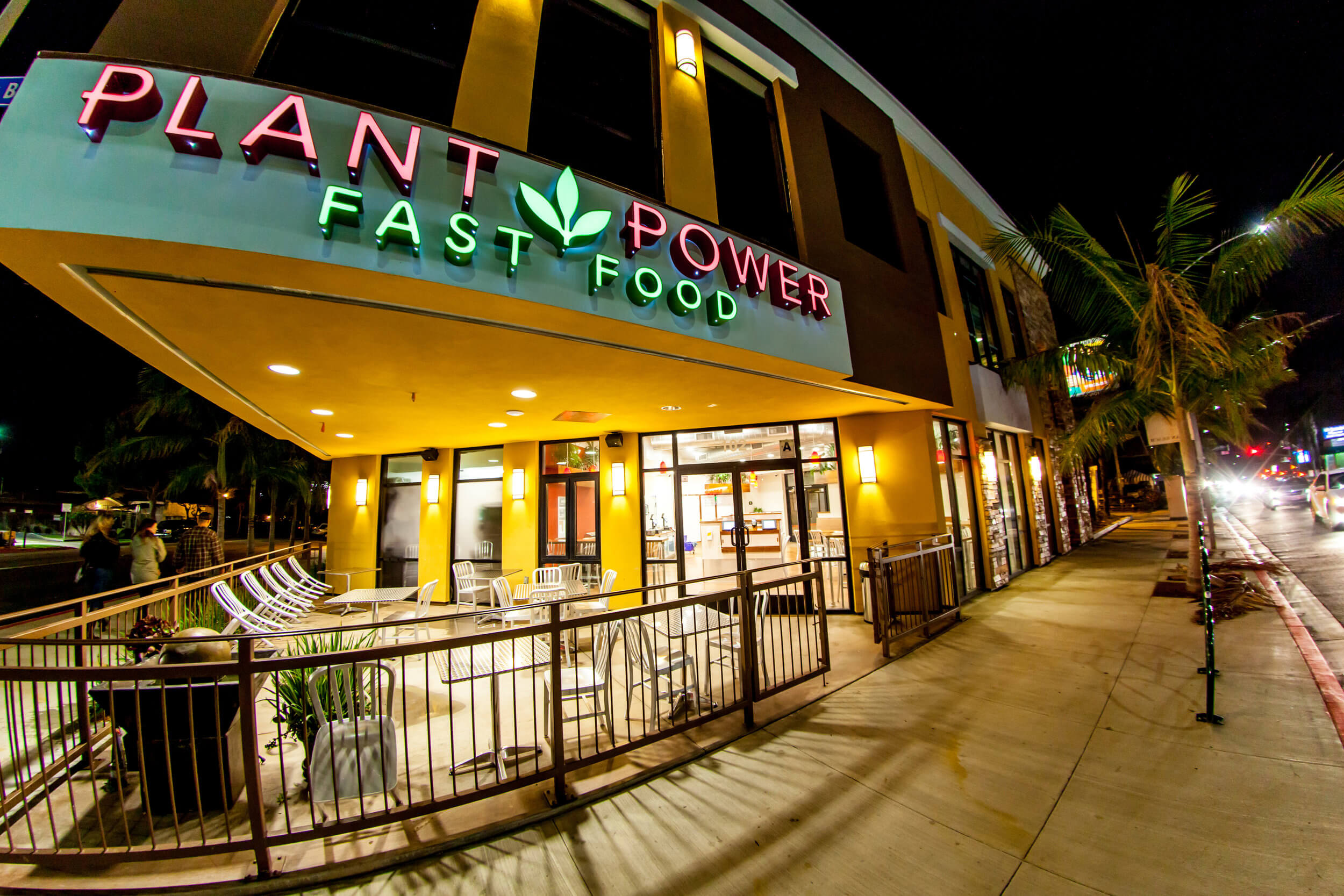 Each of the new locations will offer the same great dishes that gave Plant Power Fast Food their claim to fame—burgers, chicken tenders and nuggets, animal-style fries, salads, milkshakes, cheesecake slices, and more.
Future Expansion Plans
"Our goal is to remove as many animals from the plate as possible. We view each new Plant Power restaurant as a vessel to help guests make educated and responsible dining choices for the animals and the planet," said Zach Vouga, co-founder of Plant Power Fast Food. When asked where they plan to open next, Vouga exclaimed, "Anywhere and everywhere!"
Be the First to Know
To stay updated on Plant Power Fast Food's new ventures and be the first to know about new openings, follow them on Instagram at @plantpowerfastfood or check out their website, PlantPowerFastFood.com.