This Latina-owned plant-based empire will soon offer its vegan burgers, shakes, and nuggets in the Big Apple!
This fall, Philadelphia's HipCityVeg is expanding to New York City. The plant-based fast-casual restaurant currently has seven locations—five in Philadelphia, PA and two in Washington, D.C. In addition to opening three new NYC locations, the founder, Nicole Marquis, also plans to double locations in both the Philly and D.C. area within the next six months.
"We see this as the ideal time to grow our brand, and have a bold vision," Marquis told VegOut. "People are realizing they can get the foods they crave, and enjoy them in a way that has a much, much lower impact on the planet, while aligning with their compassionate values."
HipCityVeg's Menu Features Burgers, Nuggets, Shakes, Philly Cheesesteaks, and More
HipCityVeg will open its NYC flagship location in Union Square, as well as two delivery-only locations in Brooklyn and Queens. The menu features American classics such as burgers, fries, nuggets, and shakes, as well as philly cheesesteaks, curry tofu wraps, and frozen banana whip for dessert. The restaurant also uses 100% compostable packaging as a way to do their part in taking care of the planet.
"No matter where people enjoy plant-based foods, whether it's at HipCityVeg, or wherever is most convenient for them, it's so important for all of our futures to have more affordable, convenient, and delicious ways to do so. Plant-based is the future, and now is the moment," Marquis adds.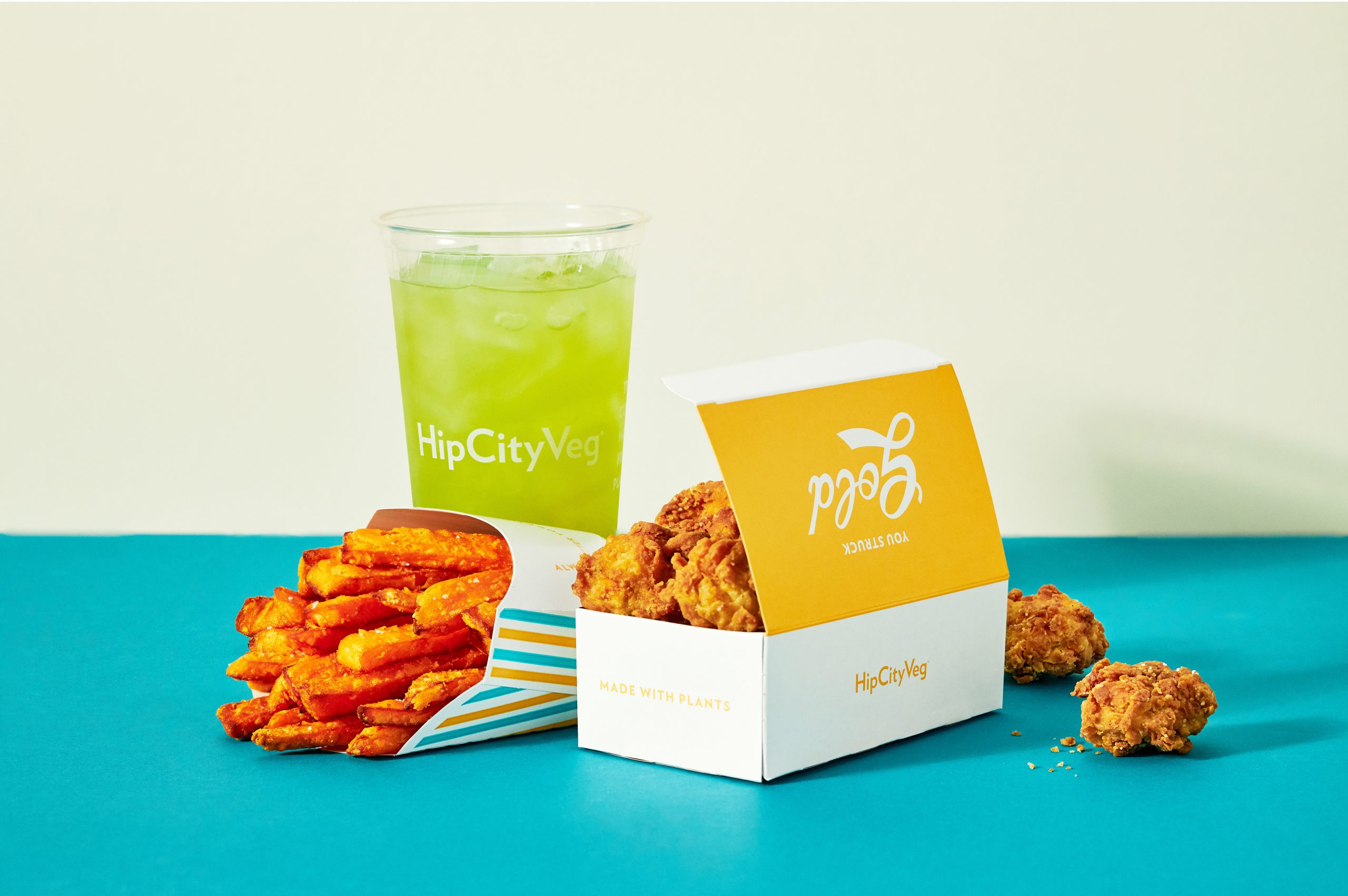 HipCityVeg Will Open its Three NYC Locations on October 28
HipCityVeg's expansion strategy emphasizes delivery-only locations, which they call "Go Kitchens," in addition to brick-and-mortar restaurants. The delivery-only locations also allow the company to grow and serve additional customers more quickly, as online orders for delivery have more than tripled from what they were before 2020.
"This novel approach responds to the unique moment we are in, with more consumers wanting to enjoy their favorite foods at home. Yet, we don't want to lose the in-person experience that makes restaurants destinations and community gathering places, so we are taking a hybrid approach to growth," says Marquis.
HipCityVeg will open its Union Square location at 28 E 12th Street, New York, New York 10003 on October 28, followed by a Queens delivery-only location in November, and a Brooklyn delivery-only location in January. Hours of Operation will be 10am-10pm seven days a week. For all of the latest details on the expansion, visit HipCityVeg.com.