Panda Express is veganizing more American Chinese classics!
After a successful launch of vegan orange chicken last year, Panda Express is testing two Beyond Beef dishes in Pasadena starting today! Until February 23, guests can stop by and try Mapo Tofu with Beyond Beef and String Beans with Beyond Beef.
Beyond Beef at Panda Express
Although Beyond Chicken has appeared on menus of select locations, this will be the first time customers can order Beyond Beef at Panda Express. The meat alternative, made from peas and brown rice, is vegan, gluten-free, soy-free, and non-GMO. It will be used in two popular Chinese dishes to make them plant-based.
Panda Express' Vegan Mapo Tofu
First is Mapo Tofu with Beyond Beef. Traditionally, this dish contains minced beef but the vegan mapo tofu at Panda Express features small pieces of firm tofu and Beyond Beef, wok-tossed in a Sichuan garlic sauce. When served over white rice, this dish is *chef's kiss.*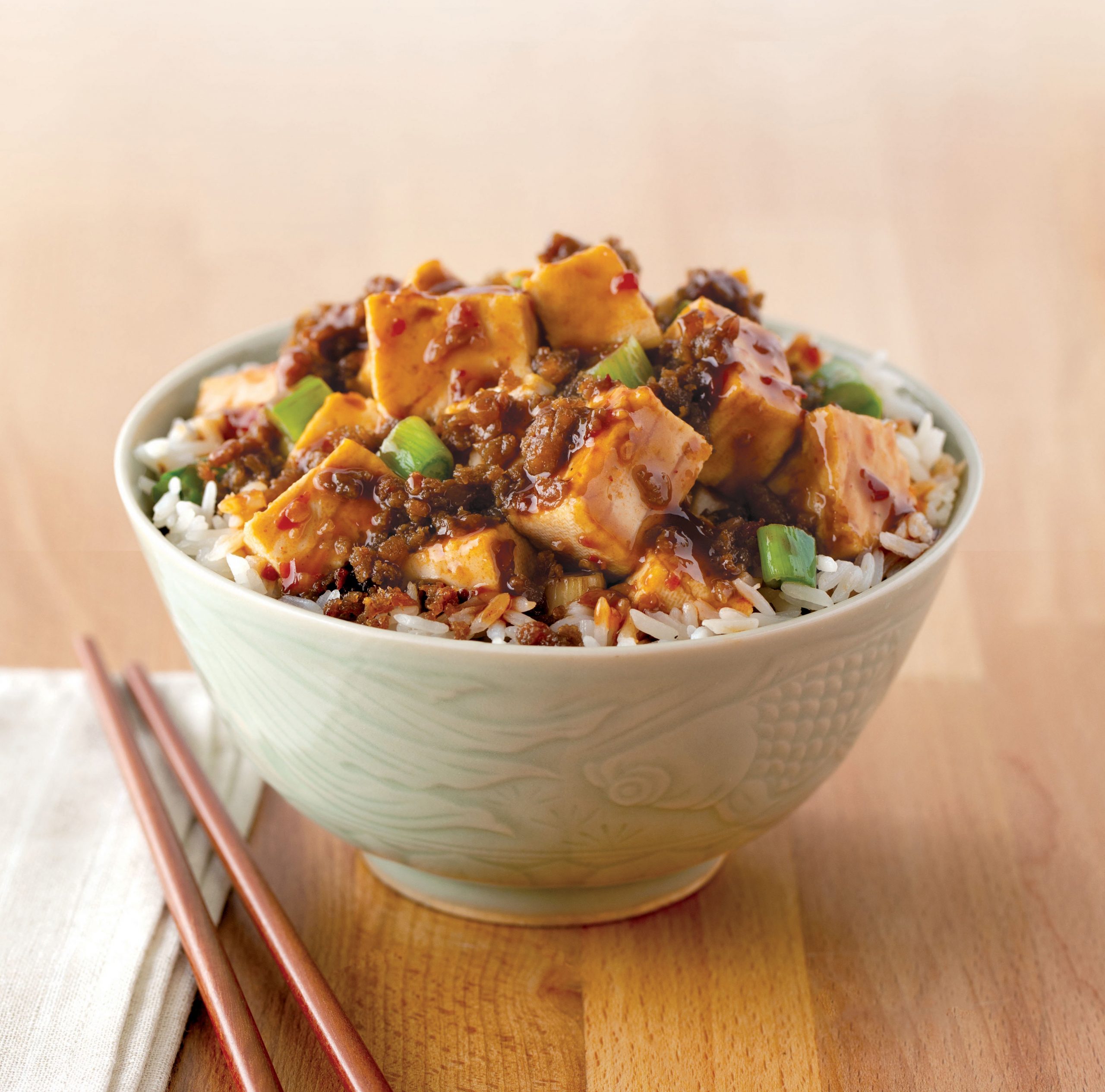 Panda Express' Vegan Beef with Green Beans
The second trial menu item is Beyond Beef with Green Beans. You can probably assume what is in this dish—Beyond Beef and green beans! Both ingredients are wok-fired in a drool-worthy garlic sauce. The Panda Express culinary team recommends enjoying this vegan beef with green beans alongside Eggplant Tofu and Chow Mein.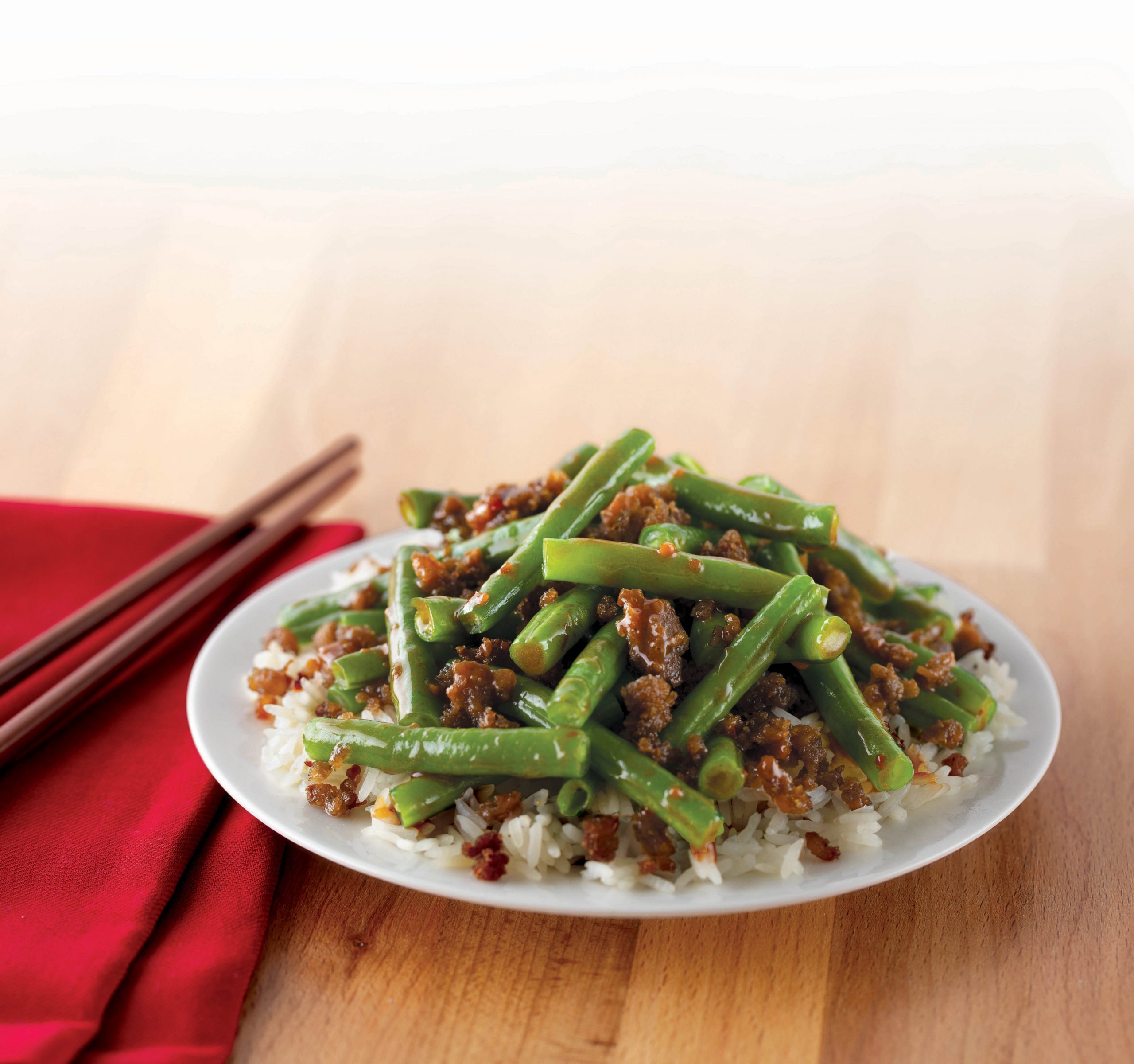 Vegan Options at Panda Express
Both Beyond Beef dishes are made from vegan ingredients but are cooked and prepped in the same kitchen as non-vegan ingredients. They are available at the Panda Express Innovation Kitchen at 3867 East Foothill Blvd, Pasadena, CA 91107 until February 23. The Innovation Kitchen is a place for chefs to try out new recipes that, in this case, will hopefully make it on the permanent menu nationwide!
Other vegan options at Panda Express include White and Brown Rice, Chow Mein, Vegetable Spring Rolls, Eggplant Tofu, Super Greens, and Beyond the Original Orange Chicken (select locations).
For more information, visit PandaExpress.com.