The plant-based treat comes as a part of the restaurant's newly released vegan menu!
NYC's Serendipity3 just launched a vegan version of its Frrrozen Hot Chocolate. The New York City landmark has been known for their famous Frrrozen Hot Chocolate since the restaurant's inception, and will release a vegan version of the chocolaty drink today, Wednesday, November 17, so that plant-based eaters and those with dietary restrictions can also experience this one-of-a-kind dessert.
Serendipity3's Newly Released Vegan Menu
The Vegan Frrrozen Hot Chocolate is priced at $19.95 and is made from a secret mix of cocoa powders, powdered sugar, and cream of coconut, blended with ice, and topped with coconut milk whipped cream with a sprinkling of toasted coconut flakes for good measure. The hot chocolate is part of Serendipity3's newly released vegan menu, which includes dishes such as vegan black bean burgers, crispy vegan chicken tacos, vegan truffle mac, crispy vegan Polynesian pineapple, and more.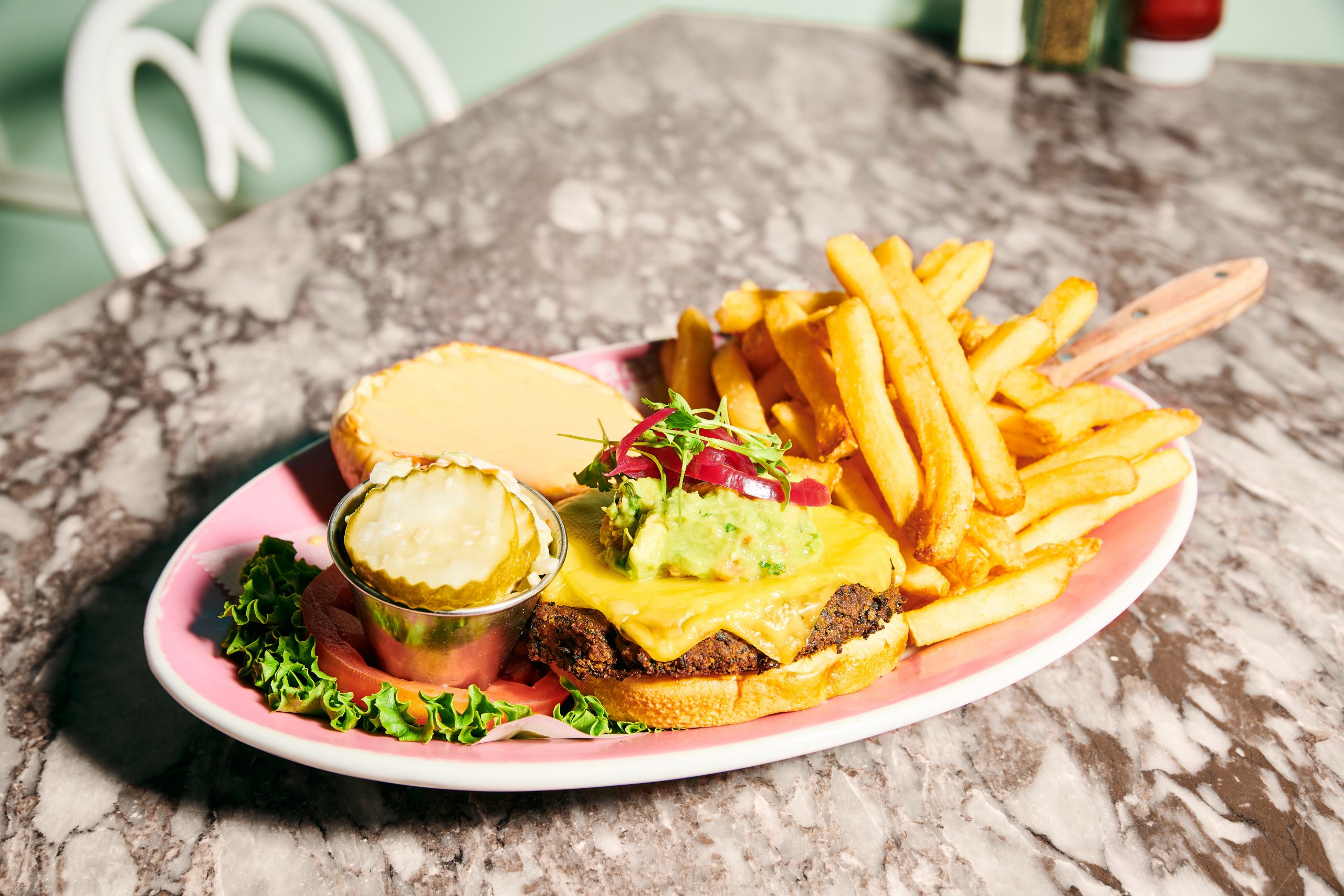 "Our menu has always included plant-based items, so it was only fitting that we developed a vegan version of our Frrrozen Hot Chocolates, the iconic dessert that has satisfied nearly 30 million guests since we opened our doors in 1954," Chef Joe Calderone, Creative Director of Serendipity3, told VegOut. "We're proud to offer a larger vegan menu to accommodate plant-based eaters in search of a serendipitous dining experience."
Serendipity3's Celebrity Cult Following
Serendipity3 has gained quite the celebrity cult following since its founding in 1954. The restaurant's earliest celeb diners were Hollywood stars such as Marilyn Monroe, Andy Warhol, and Grace Kelly in the 1950s, followed by Cher, Candice Bergen, and Ron Howard, as well as big names like Beyoncé, Ryan Reynolds, Selena Gomez, and Kim Kardashian.
In addition, the restaurant has been the setting of three major Hollywood productions, including the 1996 film One Fine Day, Serendipity in 2001, and Trust the Man in 2005.
Serendipity3 is located at 225 E 60th St, New York, NY 10022. For all of the latest details on the restaurant's vegan menu, check out their website, serendipity3.com.