De Soi makes adaptogen-packed non-alcoholic sparkling aperitifs for every occasion!
If you're participating in Dry January this year, it's never been easier to enjoy quality drinks without the alcohol! More companies than ever are turning to alcohol-removed spirits, beers, and mixed drinks. Katy Perry is joining the party with the launch of her non-alcoholic beverage brand De Soi.
De Soi's Non-Alcoholic Aperitifs with Adaptogens
Katy Perry launched De Soi on January 3 with her business partner Morgan McLachlan. The duo wanted to create a product that would honor their love of classic aperitifs (alcoholic drinks taken before a meal to help stimulate appetite) but that would contain adaptogens to help boost the body and mind in place of alcohol. De Soi was born and is already garnering attention with their line of three sparkling non-alcoholic aperitifs.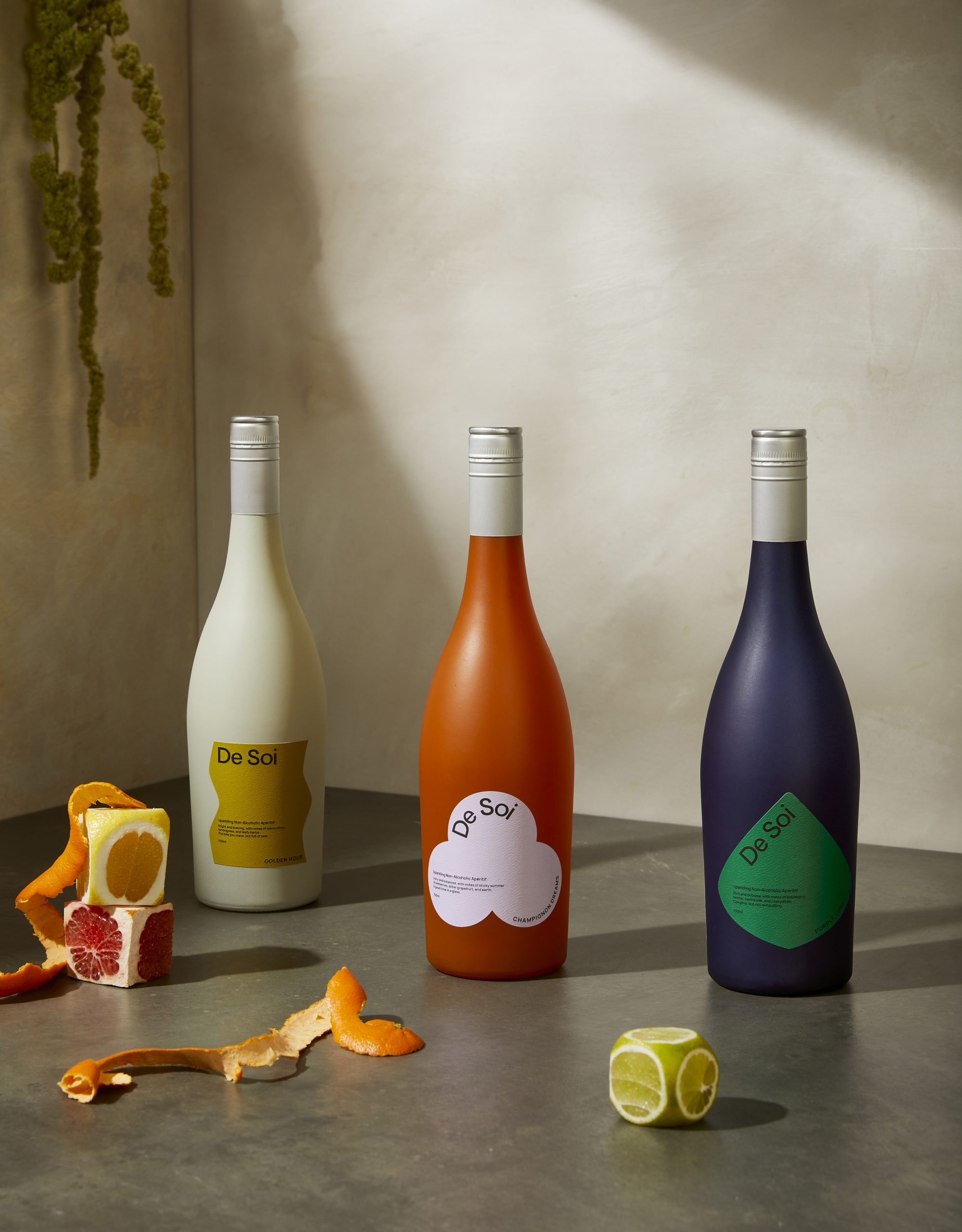 Ready-to-Drink Sparkling Non-Alcoholic Aperitifs
The current line includes three flavors: Golden Hour, Champignon Dreams, and Purple Lune. All flavors can be purchased in 750ml bottles or canned 4-packs. Golden Hour is made with yuzu juice, green tea, and maca and packs a zesty, citrusy punch. Champignon Dreams has a calming effect due to a blend of reishi mushrooms and tulsi and has tasting notes of strawberry, grapefruit, and earth. Purple Lune is made with ashwagandha and has a rich and delicate balance of warm and soft flavors such as cherry, vanilla oak, and rose petals.
All De Soi products are ready-to-drink and can be enjoyed over ice or straight from the can. Both the 750ml bottle and 4-packs of cans can be purchased on DrinkDeSoi.com for $25 each. Free shipping is currently available for all purchases over $50, and you can save 15% if you sign up for their subscription service, which provides you with a De Soi delivery every one, two, or three months. Not sure which flavor to try? Check out their Variety Pack, which comes with a bottle of each of the three flavors.
Photo credit: Dana Boulos