The vegan rapper and Chicago's famous brewery have joined forces to create one tasty plant-based burger!
Chicago rapper Joey Purp and Goose Island's Clybourn Brewhouse have launched The Purp Burger, an all-vegan burger that was created as part of the Chicago brewery's Clybourn Collaboration Burger Series. The new menu item is Goose Island's first all-vegan offering and is available now through the end of August.
The Purp Burger
Purp grew up loving burgers, especially those topped with bacon. After transitioning to a vegan lifestyle in 2015, his affinity for burgers still remains, but with a plant-based twist. Purp worked with Goose Island's Chef Henry Pariser to craft The Purp Burger, which is made with a brown rice, shiitake mushroom, and cashew patty that's seasoned with miso paste, coconut aminos, and a sweet and spicy Virtue Cider Michigan Apple glaze. It comes topped with pickled shallots, heirloom tomatoes, roasted garlic, avocado aioli, and carrot bacon served on a vegan pretzel bun (or the option to swap for a gluten-free bun) and is served with waffle fries. Each burger also comes with a complimentary custom 5oz Joey Purp Chicago-style mild sauce bottle that features artwork from local artist Nikko Washington.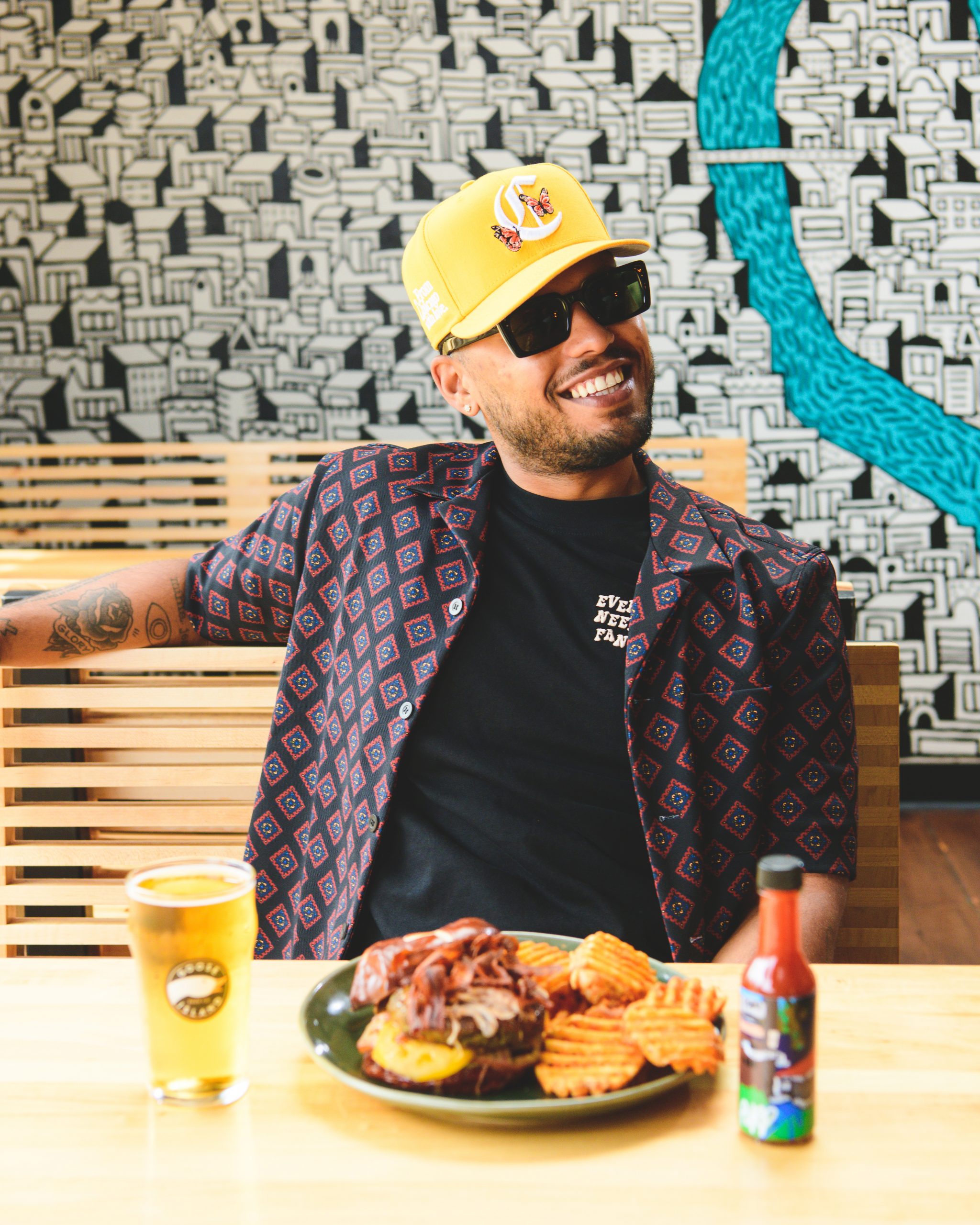 Fourtunehouse
All proceeds from the Joey Purp and Goose Island collaboration will be donated to support Fourtunehouse, an initiative that was launched in 2020 that works to uplift the community of Chicago through creative empowerment. Fourtunehouse provides a space for local artists, entrepreneurs, and changemakers to express their work through skill-based workshops, community mutual aid, and performances.
Guests can get a taste of The Purp Burger by visiting Goose Island's Clybourn location at 1800 N Clybourn Ave, Chicago, IL 60614. In addition to the launch of his new burger, Purp has also released a new single, "Outside," which can be listened to on major streaming platforms such Spotify and Apple Music. To stay up to date on all of the latest music and collaborations from the rapper, check out his Instagram, @joeypurps.