Back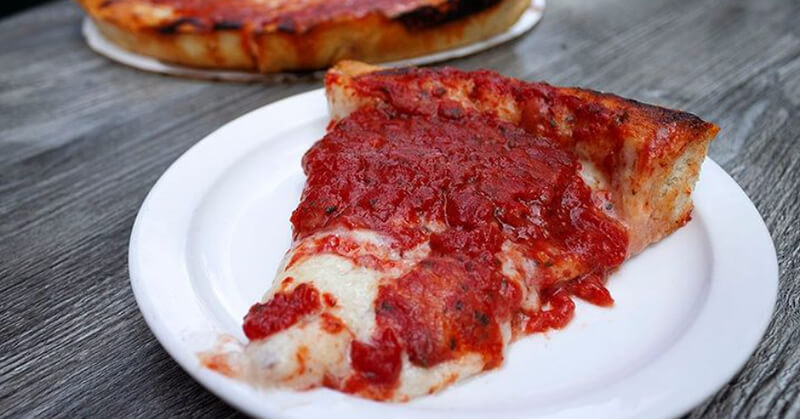 Chicago's Kitchen 17 Now Ships Vegan Deep-Dish Pizza to All 50 States
Kitchen 17—a Chicago-based vegan pizza joint—has expanded the shipping radius for their signature frozen deep-dish pizzas. The restaurant is now offering their house-made frozen pizzas shipped to all 50 states.
The establishment has been a favorite of the Chicago vegan community since 2013, but it wasn't until the beginning of 2020 that they began shipping their famous Chicago-style deep-dish pizza, frozen and packed with dry ice, to 23 states. In the last year, they have shipped over 5,000 pizzas everywhere from New York City to Tulsa to Atlanta to Detroit. With the launch of their new website and shipping infrastructure, Kitchen 17 is making their pizzas available nationwide.
Along with the new radius, the restaurant has changed how they are pricing shipping for the pizzas. Shipping costs are now calculated from the customer's address, with discounts given based on the number of pizzas ordered. "We've been working hard to make the pizzas available to the West Coast" owner Jennie Plasterer told VegOut. "While the shipping is expensive, we have brought the cost down significantly and will continue to try to get the best [rates] for our customers. We hope to expand our offerings to desserts and other restaurant favorites soon!"
Kitchen 17 makes its nut-free cheese and meat substitutes in-house, and also offers a gluten-free pizza option.
Visit Kitchen17.com to place your deep-dish pizza order and use promo code VEGOUT10 for 10% off!
Mohini Patel
@mylifemoni
Mohini, a born and raised vegetarian from Chicago, initially went vegan when faced with a health issue, but stayed vegan for the animals. Whole food plant-based eating (inspired by traditional Indian culture) is her optimal diet. An advocate for mental health and lifestyle changes, she has a degree in Health Sciences from DePaul University.
Articles by Mohini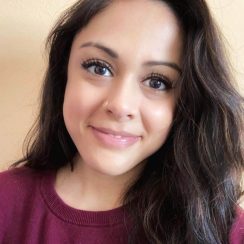 More from VegOut
Subscribe Now
Get the premier vegan food and lifestyle magazine delivered to your door (or inbox!)
Order the magazine!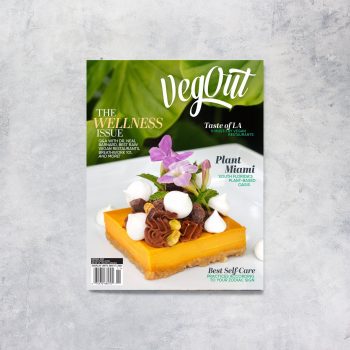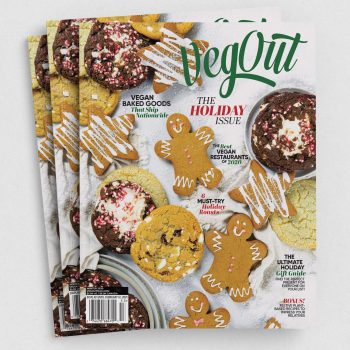 Navigation